COVID-19: When Will We Really Be Able to Travel Again?
It's no secret that the coronavirus (COVID-19) has taken a toll on nearly every person on earth — rising unemployment numbers, cities, and countries on complete lockdown, and planes flying completely empty. Every aspect of normal life is in suspension. The travel industry has taken a particularly hard hit. Travelers are canceling reservations in mass and requesting refunds, while airlines are relying on government subsidies just to stay afloat.
While there's a resounding negative impact on society, there's 1 thing that everyone can look forward to, and that's coming out on the other side and being able to resume day to day activities, particularly travel.
Right now, there's no firm date on when we'll really be able to travel again — we know that we will be able to travel again, but we just don't know when it will return to levels we saw before the virus. Ask any person and you'll get a different story. It's important to listen to the healthcare experts in determining when it's safe to go out, and for each individual person, the date they'll be able to hop on a plane may differ from other people.
In this post, we'll explore all the reasons for upcoming travel, and what the experts think about when it will be safe to travel again.
The Reasons People Have to Travel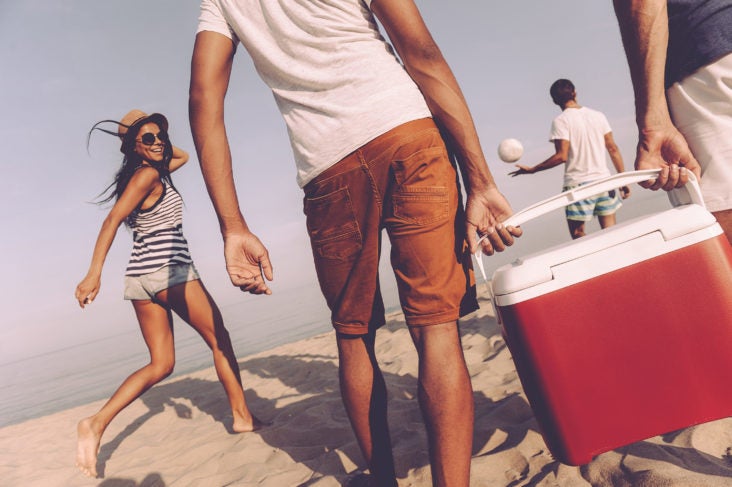 There are a lot of different reasons people will need to travel again over the next few weeks, and those reasons will be different depending on each person's situation. Let's look at some of the main reasons one might resume their travels.
Essential Personnel
For some, there's no choice but to travel. There are doctors, nurses, and first responders headed to the front lines to fight cases of COVID-19 in cities big and small. For these people, they need to be on a plane and fast.
There are others, such as those in charge of the supply chains of the country's food supply who also play an integral role in keeping society moving and fed, and these people may need to travel as well.
Business Needs
While some businesses are working from home, over the next several weeks, you'll see businesses slowly transition back into the office and back on the road. It won't happen overnight, but as more businesses adjust travel policies to allow for employees to be on planes and stay in hotels, more businesses will follow suit.
Lockdowns Lifted
Definitely the best case scenario, as lockdowns are lifted and restrictions ease, people may be advised that it is safe to travel, and when that happens the demand for hotels and airlines will slowly build to pre-coronavirus levels, a process that is expected to take several years.
Pre-booked Vacations
For some, they've pre-booked vacations and travel this summer where they may not be able to refund those plans or feel it is safe to do so, as restrictions are lifted around the world. They're motivated by plans that have already been made and will want to stick with those plans as much as possible.
Safe Travel
Some will think travel is safe, especially when going to certain regions or countries that are open to tourists and deemed to be a lower risk than other areas. Ideally, this is where most travelers would fall over time — the safer they feel, the more they will travel.
Hot Tip: Countries worldwide have temporarily halted non-essential travel across their borders as a result of COVID-19. We dive into what is considered non-essential travel and how new restrictions will impact us here in the U.S.
What the Experts Think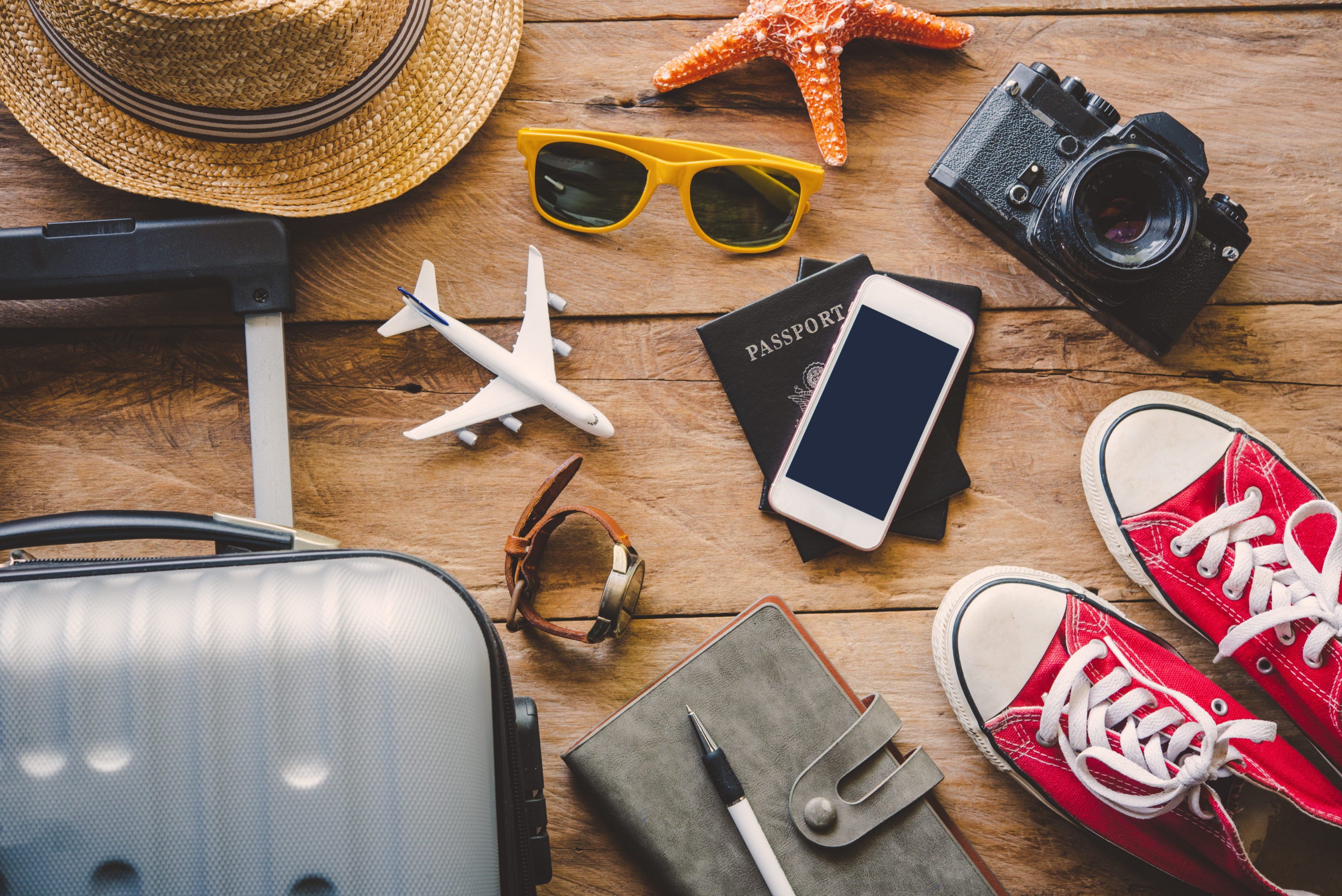 We spoke with 2 experts from varied backgrounds on their thoughts on the coronavirus and when travel will return to normal.
Henry Harteveldt, Atmosphere Research
Henry is President and Travel Industry Analyst at Atmosphere Research, a strategic market research group for the travel sphere.
When was your last trip?
My last trip was a business trip to London. I returned home on March 6, 2020. I haven't been on a plane since.
When is the next trip that you have planned?
I don't have any trips planned yet. I'd like to visit my brother and his family back east. It's non-essential, so I won't go until public health officials feel it's safe for us to travel again.
When will it be safe to travel again?
For us to travel again will require 2 things: confidence and money. Confidence, because fear and trust will rule our emotions after a month or more of being locked down. Confidence that the air transport industry and the travel industry are taking every step imaginable to protect our health. This goes beyond cleaning — it means providing health screenings (which, by the way, we'll have to pay for, much like we pay for airport security through fees applied to our tickets), respecting guidelines for social distancing, and adjusting how they provide service to us — without using this crisis as an excuse to cut costs and quality.
We estimate that between 7% and 17% of pre-pandemic U.S. travelers may not be able to afford to travel for at least a year. These are the people who lost jobs, who may have used up their savings, and who possibly gone into debt to get through this crisis. And we won't leave home without feeling confident of our ability to get back if the virus should spike again and travel restrictions be reimposed.
Henry is one of the most well-respected analysts in the travel industry, and he's right in every respect. People will need to trust that travel is safe again, and trust that government and health information officials' information is accurate before venturing out. On the economic side, people will need to afford travel, as in many cases, it is a luxury.
Bottom Line: Henry does believe that travel will slowly recover over the next 2 years. Unlike many who believe there will be a quick bounce back this summer, Henry is a bit more cautious, especially with international flights that won't start to see signs of recovery until 2021 at the earliest.
John Dekker, Surf City Travel LLC
John owns a travel agency in Long Beach, California, and specializes in luxury travel, working with many famous clients in the entertainment industry.
When was your last trip?
February 17-24, 2020 – London and Amsterdam. Great BA 747-400 in first class.
When is the next trip that you have planned?
Summer vacation was Japan again, but that [was] canceled. Therefore, nothing [is] planned.
When will it be safe to travel again?
I really wish I can answer that question because I really would like to work again. This snowball is getting larger every day heading down that "travel hill" with no exit in sight. Listening to what has to happen for clients to fly, cruise, or stay in a hotel, is increasingly unsustainable at a reasonable cost. That crammed elevator/lift of a cruise ship could only hold maybe 3 people under the current situation. That hotel room will take at least 3 days to clean completely after being used. And all this costs the consumer how much more?
John has some very fair points — while travel will improve, it will also come at a cost to consumers who will need to pay more for cleanings or to abide by certain social distancing restrictions.
Bottom Line: John is starting to see bookings come back, slowly but surely. He mainly deals with premium clients, and people are starting to book for next year.
What Our Upgraded Points Team Thinks
We polled several members of our Upgraded Points team to see what they think about the return of travel, and the results are unique.
Chris's last trip was in February 2020, and he expects his next trip to be in the late summer from Brazil, his home, to New England — a non-essential journey.
When asked when he thinks travel will return to normal, he says, "I think people will travel when they feel safe. Unfortunately, that could be many months or even years for some, especially those who may be at high risk."
Christine Krzyszton returned from Valencia, Spain on March 4, 2020 — now seen as one of the major hotspot countries as the past several weeks have progressed. She's had to cancel a trip to Columbia over July 4, 2020, and has a trip to Nairobi in September 2020 that is looking doubtful.
On the positive side, she says that as soon as things get better she plans to fly to Arizona to see her son. Of course, none of these trips are essential, but the desire to see family can certainly be important after so many months of no contact.
We asked her when travel will return to normal, and she said, "I expect domestic travel to open up this summer, then throughout North America. International travel opening up will take much longer as countries will have to open their borders to U.S. travelers and that could take some time. As much as I'd like to hop on a plane tomorrow, safety is a priority, and that will take time as well."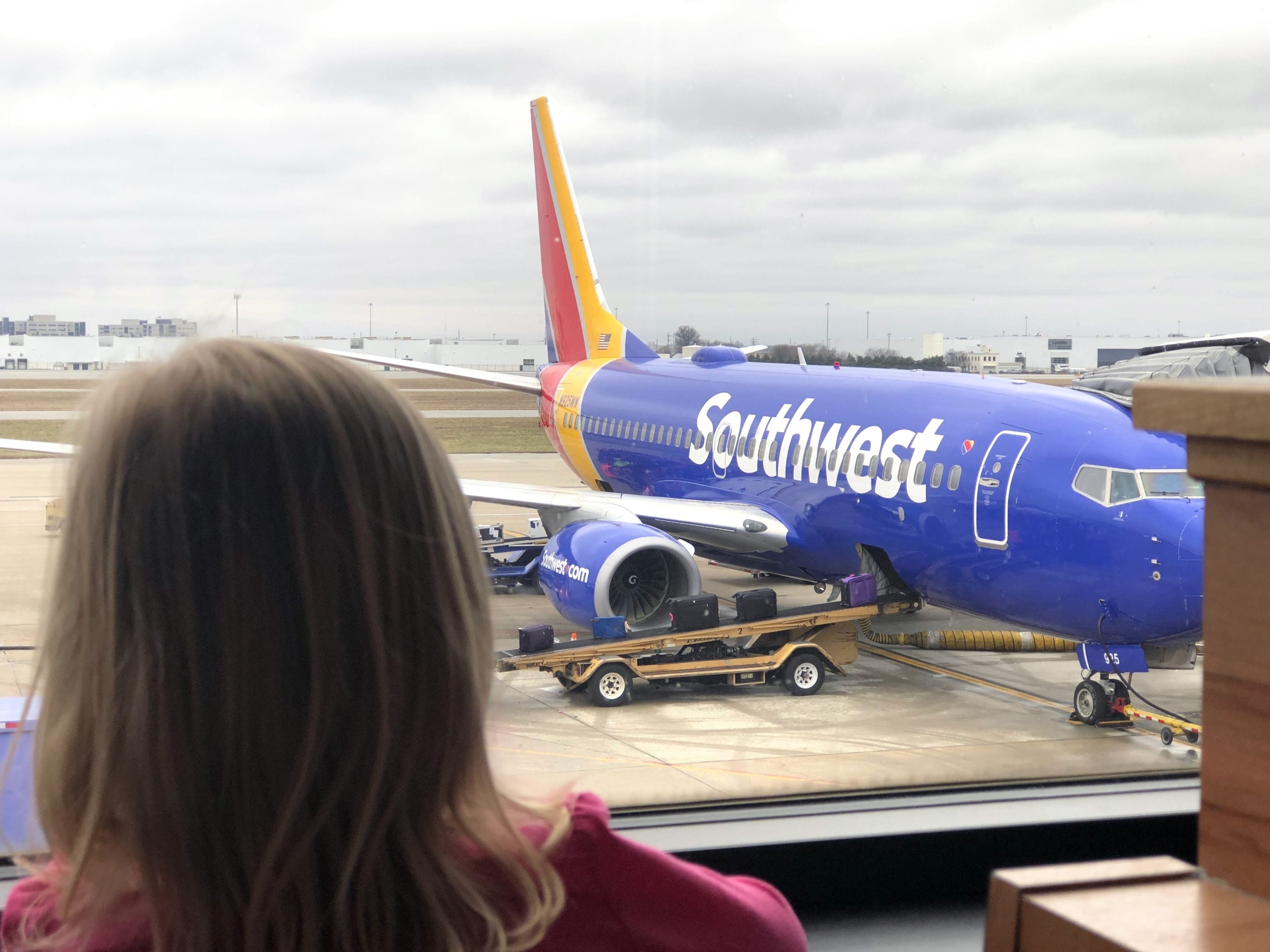 Christy Rodriguez took her last trip in February 2020, venturing to Egypt and Jordan, and still plans to go to Scotland in August if health restrictions are lifted — a trip she booked before the COVID-19 crisis. If her Scotland trip is canceled, she plans on taking some road trips up the West Coast in October 2020.
Her answer as to when travel will return to normal echoes the sentiments of a lot of Americans. She says, "I think domestically in the U.S., we will begin to travel again in June 2020. Internationally, I think by fall 2020 for most countries. However, willing to travel? I think this will take much longer. I think the majority of people won't start to travel internationally until Spring 2021."
Erin went on her last trip in January 2020 — which, by this point, almost seems like an eternity away! She's got a bunch of travel booked through December to places like England, New York City, Salt Lake City, and St. Louis, but is thinking about each trip as it approaches, a great strategy to take in this uncertain environment. As each month passes, Erin is evaluating whether she should take the next month's trips, which still leaves some options open for the rest of the year, but allows her to cancel as needed. Most of her trips are non-essential, so she's definitely got some flexibility.
When it comes to being able to travel again, Erin thinks each person's tolerance will be different — there won't be a blanket worldwide opening, and each person will need to determine their risk level and whether travel is worth it to wherever they're planning ongoing. She makes a great point in saying that a lot rests on consumer confidence in the industry – as health experts advise it is safe, and more people begin to pack planes, it will be a huge boost in helping people decide when they should really begin to get out
Key Timing as Travel Resumes
Business travel will be slow to return, as many large corporations have restricted employee travel through the end of the year. Even if individual business travelers want to get out, businesses themselves won't want to take the risk of sending those folks out.
International demand won't return this year, and, at the earliest, will begin to see pre-virus levels in mid-2021. Because of this, we'll start to see airlines pair down their international offerings, and they may not be willing to start service to new cities.
Domestic travel will be the first to return, but still with a drastically reduced demand from before the virus. This summer, travelers will want to get out and see family that they haven't seen and be able to head to activities where there's plenty of opportunities to social distance. Road trips will be very popular as they'll be considered safer by many travelers.
The first people that will begin to travel regularly will be leisure travelers looking to get out, take advantage of deals, or leave their home areas where they've been quarantined, and small business travelers and independent consultants who aren't bound by large, restrictive corporate travel policies.
Final Thoughts
There's no doubt there's the uncertainty of what comes next. However, based on industry trends, and the input of our featured experts and team members, we can safely come to several conclusions.
The method of transport will change. While some Americans preferred to fly before, you may see some start to drive, feeling safer in a private vehicle. People will travel and stay a bit closer to home. This summer may not be the time for long, drawn-out trips to far-away places.
Cleaning will become much more stringent. No matter where you go or how you get there, you can expect your journey to be a lot more cleaner along the way.
People will stick together. This summer, you may see travelers avoid gathering in large groups for conferences, events, and reunions. Instead, they'll opt for smaller family trips where they know everyone attending.
Most of the industry experts can agree that folks will begin to venture out at different times, depending on their individual circumstances and needs, and this process will be long and drawn-out rather than happening over just a few days.
There's no question that people across the world want to travel. Over the next few months, we hope to see some of them return to the skies and that by 2021 things return to like they were before the spring of 2020.
---
All information and content provided by Upgraded Points is intended as general information and for educational purposes only, and should not be interpreted as medical advice or legal advice. For more information, see our Medical & Legal Disclaimers.