What Is United MileagePlus Elite Status Worth: Seating and Upgrades
In our previous coverage of what United elite status is worth, we talked about the benefits of ticketing, fee waivers, and at-the-airport benefits (including those with Star Alliance).
For this post, here's a look at the perks and benefits surrounding seat selection, seating options, and upgrades.
By the end of this article, you'll know:
What each benefit is and how it works
How you can maximize each perk to the fullest
How to determine the value of each benefit, and what a typical valuation estimation is
With each benefit, we'll discuss the valuation broken up by United status tier: Premier Silver, Premier Gold, Premier Platinum, and Premier 1K.
Here are the perks that are related to seating and upgrades on United.
Complimentary Access to Economy Plus
Economy plus seats are extra legroom seats throughout the aircraft, primarily located in the first several rows of the economy cabin and in exit rows. On all aircraft, this includes both aisle, middle and window seats that have a little more room between your seat and the one in front of you.
There are no other benefits to these seats besides the seat itself, and the number of companions you can book into these seats varies by elite level.
Access to these economy plus seats is as follows:
Premier Silver: At check-in
Premier Gold: At booking
Premier Platinum: At booking
Premier 1K: At booking
As you can see, the majority of the value lies in Gold, Platinum and 1K levels where you can reserve economy plus seats at booking, which is a tremendous value. Waiting until check-in means you're going to get all the leftover seats — so if there's any reason to go from Premier Silver to Gold, it's the fact that you can choose these extra legroom seats in advance for free.
These seats can be very expensive — sometimes up to $100 for a transcontinental flight from Newark to Los Angeles. If you're on a trans-Atlantic flight, something over the Pacific or another long haul destination, the cost of such an economy plus upgrade can be almost as much as the ticket itself.
Here's how many companions you can book into economy plus:
Premier Silver: 1 companion

 

Premier Gold: 1 companion
Premier Platinum: 8 companions

 

Premier 1K: 8 companions
This means that at booking, Platinum and 1K members can reserve economy plus seats for themselves and up to 8 other passengers. If it costs even just $50 for one of these extra legroom seats, that's a $400 value when taking 8 companions with you (great for large families, or when traveling with multiple business associates).
Hot Tip: To snag economy plus seats at the last minute, monitor the upgrade list! When higher elites (who may be seated in economy plus) get upgraded to first or business, they'll leave open seats you can select.
On high-traffic routes (especially hub-to-hub pairs such as Washington Dulles to San Francisco), most economy plus seats will be taken by the 24-hour mark. If you're a Silver, it is very important to select the best preferred seat you can and then monitor for economy plus seats that may get freed up as the departure time approaches and higher elites get their upgrades cleared.
Having access to economy plus seats is by far one of the most valuable perks of elite status on United — if your upgrade doesn't clear and you're stuck in coach, you might as well have a good seat. Especially on longer flights, having extra room to stretch out and relax or work is important, and it sure beats having to select a middle seat in the back.
The more economy plus seats you tend to sit in, the more value you will get out of your status. Overall, though, here's our valuation of this benefit:
Premier Silver: $300 (economy plus seats will be more limited at check-in, and you can only bring 1 companion)
Premier Gold: $600 (you can select economy plus at booking, but still only take 1 companion)
Premier Platinum: $800 (you can select economy plus at booking and bring 8 companions)
Premier 1K: $1,000 (you can select economy plus at booking and bring 8 companions; we assume you'll use this benefit more)

Hot Tip: Did you know that having the right credit card can help you earn airline elite status?
Access to Preferred Seating
Another benefit across all elite levels is access to preferred seating. To clarify, there are 2 types of "desirable" seats in the economy cabin: economy plus and preferred seats.
Economy plus seats truly have extra legroom, while preferred seats are simply those seats that may be more desirable (but don't necessarily have extra legroom). Think aisles and windows in the middle part of the cabin — seats you'd probably select if economy plus seats weren't available.
All elite levels can select these preferred seats for no fee, as well as book up to 8 companions on their reservation into preferred seats for no additional charge. If you're a Premier Gold, Platinum, or 1K, you can also split these companions up, putting some in economy plus and some in preferred seats, depending on what is available.
We value this perk lower than economy plus, since you'll likely be seated there instead of in preferred seating (and economy plus seats truly offer extra legroom). The value for each elite status level increases based on assumed additional usage.
Premier Silver: $100
Premier Gold: $150
Premier Platinum: $200
Premier 1K: $250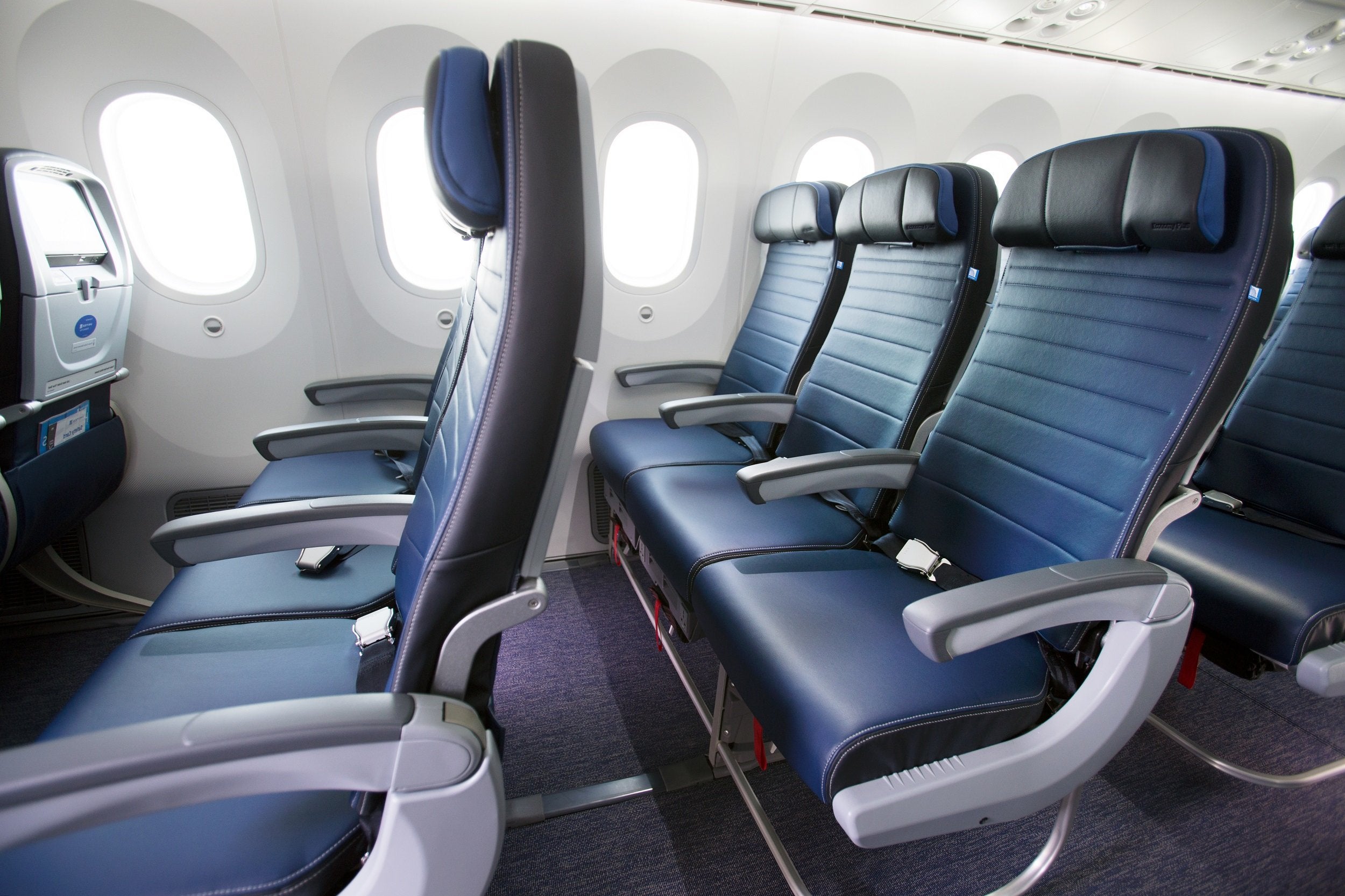 Complimentary Premier Upgrades
All elites on United receive complimentary upgrades (unlike on carriers such as American, for example, where only the top 2 tiers receive complimentary upgrades). At United, it's typical to see an upgrade list of 50 or even 100 people, since every elite on the plane is eligible to sit in the premium cabin. Rarely do people ever refuse to be added to the upgrade list!
Premier Silver: Eligible for complimentary upgrades
Premier Gold: Eligible for complimentary upgrades
Premier Platinum: Eligible for complimentary upgrades
Premier 1K: Eligible for complimentary upgrades
All elite levels are also eligible for complimentary premier upgrades for a single companion on the same reservation. If there are 2 upgrade seats released, and both the MileagePlus elite and companion are next on the upgrade list, they will receive an upgrade at no additional cost.
Now, it's important to differentiate which upgrades are complimentary and which aren't so you can determine the value of your status. If routes you fly often aren't eligible…well then you can pretty much discount this perk.
| | |
| --- | --- |
| Route | Eligible for Complimentary Premier Upgrade? |
| Continental U.S. flights (except premium transcontinental routes) | Yes |
| Premium transcontinental routes (flights between Newark and Los Angeles, Newark and San Francisco, and Boston and San Fransisco) | No |
| West Coast continental U.S. (Los Angeles and San Fransisco) to Hawaii | Yes |
| Long-haul Hawaii routes (any flight between Hawaii and Houston, Newark, Chicago, Denver, or Washington Dulles) | No |
| Flights to Alaska, Canada, Mexico, Caribbean, and Central America | Yes |
| International flights to South America, Europe, Middle East, Africa, Australia, New Zealand, Asia, and Japan | No |
| Flights within Oceania (except Tahiti) — including United's famous Island Hopper route | Yes |
Upgrades for all United flights are done in the following order:
Premier status of the passenger (Global Services, then 1K, then Platinum, then Gold, then Silver)
Fare class, in this order: Y, B, M, E, U, H, Q, V, W, S, T, L, K, and G
Chase United MileagePlus cardholders

 

United Corporate Preferred participants

 

Chase United MileagePlus cardholders with $25,000 annual spending
Time of request
Here's how far in advance upgrades are processed:
Premier 1K at 96 hours/4 days
Premier Platinum at 72 hours/3 days
Premier Gold at 48 hours/2 days
Premier Silver on the day of departure only
Bottom Line: The higher elite status you have, the further in advance you will potentially receive an upgrade, and the more value you'll probably receive from your status.
Based on this information, here's how we value this perk:
Premier Silver: $400, assuming you get an occasional upgrade
Premier Gold: $600, assuming you get several upgrades over the course of the year
Premier Platinum: $900, assuming about half your upgrades clear over the course of a year
Premier 1K: $1500, assuming at least 75% of your upgrades clear across a membership year
It's really worth noting that in general, customers don't appear to get upgraded on United as much as other airlines. United does a great job of selling remaining premium cabin seats for cheap, and may even sell them out from under elites who are on the waitlist.
In fact, if you're an elite on the upgrade list, many times you won't receive any offer to purchase an upgrade on the app, at the airport, or prior to your flight. Many elites report wanting to upgrade their seats in this fashion, but system limitations prevent it. Instead, buy-up offers are presented to non-elite customers who aren't already waiting for an upgrade.
Hot Tip: The United app tells you how many first class seats are remaining, and where you fall on the waitlist. So if you're #3 on the waitlist, and there's only 1 seat remaining, you will see that in advance of the flight and may wish to buy-up.
In general, United elites do have a much lower upgrade completion percentage than on American and Alaska, for example. United also has a higher number of Global Services members — because they receive higher priority for upgrades, it's not uncommon for there to be no upgrade seats left for Premier 1K or Platinum members on high-profile routes.
Bottom Line: The value you get from elite status within the U.S. is highly dependent on the percentage of time that you receive upgrades, so take this into account as you choose whether United elite status is worth it to you.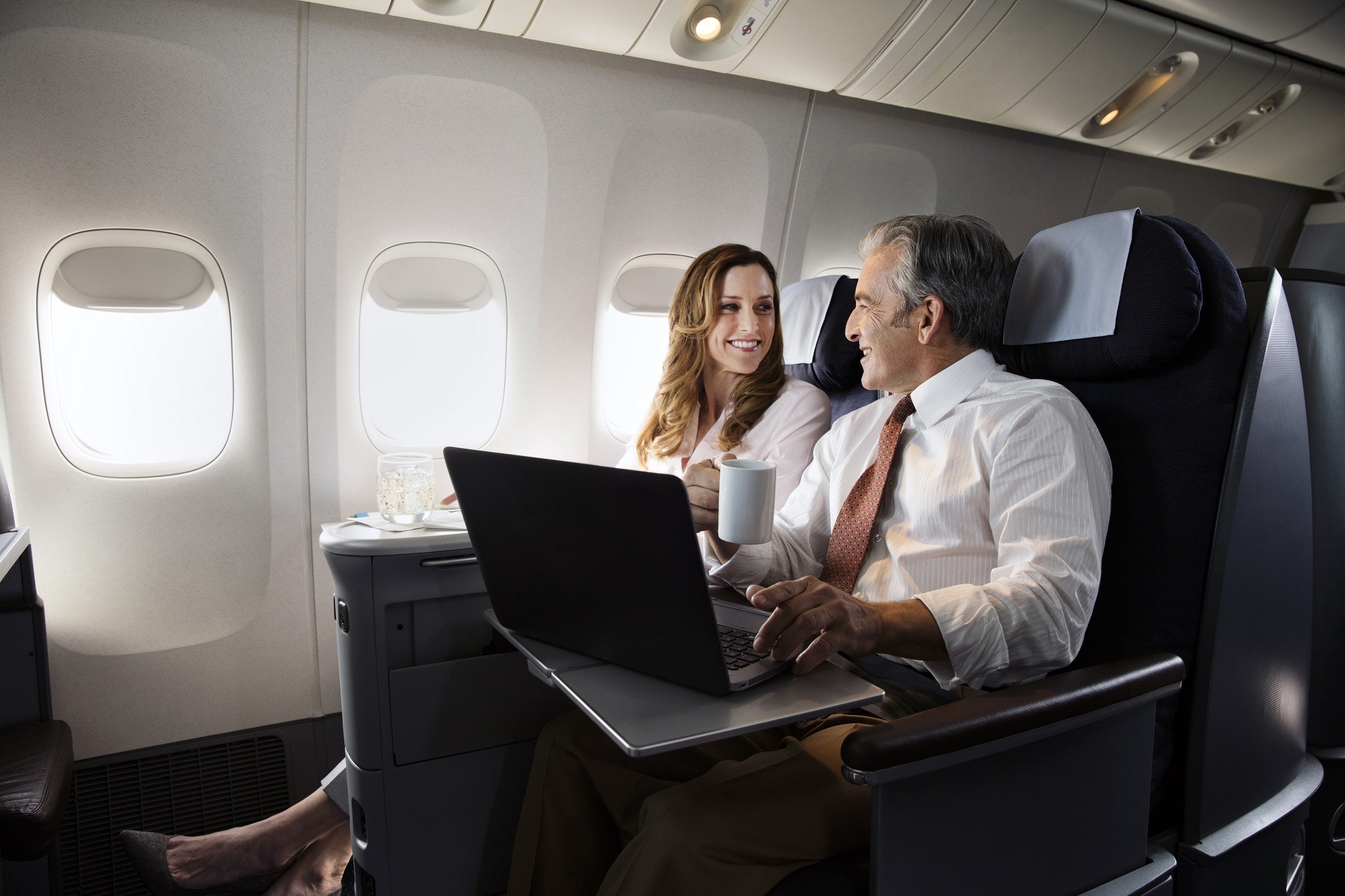 Instant Upgrades
Premier members can receive an instant upgrade on tickets booked into Y or B classes — the 2 highest fare classes in United's economy cabin (generally refundable and very expensive). If you're a Premier 1K, you can get an instant upgrade from Y, B, or M fare classes.
Hot Tip: More often than not, a discounted business class or first class ticket will be cheaper than purchasing a Y, B, or M ticket. But some business people need additional flexibility, which is why they may purchase this costly ticket.
These upgrades are subject to capacity controls, and book into the "PN" class (usually available on most flights). The PN class is also used for Global Services members when using any upgrade instrument, since it's more readily available.
This is actually a somewhat useful benefit — depending on the route, it might be worthwhile to both book a refundable economy ticket and have the benefit of sitting in the premium cabin. These instant upgrades aren't protected, so if the flight were canceled, you'd be put back on the waitlist for the new flight.
Premier Silver: $200, assuming you use this perk once a year
Premier Gold: $200, assuming you use this perk once a year
Premier Platinum: $300, assuming you use this perk between 1-2 times a year
Premier 1K: $400, assuming you use this perk at least 2 times a year
Regional Premier Upgrades
Premier Silver: No regional upgrades
Premier Gold: No regional upgrades
Premier Platinum: Receive 2 Regional Premier Upgrades (RPU) after hitting status
Premier 1K: Receive an additional 2 RPUs (4 total), and then 2 RPUs for every 25,000 miles flown after hitting 1K status
Basically, an RPU is the U.S. form of a "systemwide upgrade" — where you can upgrade any United flight from coach to first on any continental U.S. flight, flight to Hawaii, or premium transcontinental flight.
Remember that you can't receive a complimentary upgrade from Washington Dulles to Honolulu, for example, so you'd need to use an RPU. You could also use an RPU within Oceania — from Tokyo to Guam, for instance.
These certificates book into the R fare class, which allows you to confirm the upgrade ahead of time instead of waiting until departure hoping you might clear on a complimentary basis. All fare codes are eligible for an upgrade using an RPU. If the upgrade cannot clear into R prior to coming to the airport, you're then placed on a waitlist — the same order as discussed above for a complimentary upgrade.
What may provide additional value to you is that RPUs can be used for friends or family, even if you aren't traveling. So, you can essentially gift these certificates to others. If they're traveling with you, they'll carry your status — but if you're traveling separately (or not at all), the certificate will be listed according to their own status (if any).
Hot Tip: If for some reason these upgrades don't clear, they're automatically redeposited to your account, so there's no waste of your certificates.
Here's some additional value to consider: RPUs can be used on all United and United Express flights, as well as on all Copa-operated flights. If you plan on visiting South America or taking Copa, you can certainly maximize the use of these certificates. 
However, keep in mind — and this is a very important point when it comes to determining value — that United is known for up-selling passengers to sit in first class at the last minute, including the day of departure. Because of this, there may be reduced inventory for RPUs.
It's not uncommon for United to sell a first class seat for $50 more than coach. And because United displays how many passengers are on the upgrade list, where you fall on the list, and how many seats remain, it essentially forces many elites to make a decision: either pay the up-sell fee, or sit in the back with no chance of an upgrade.
Hot Tip: When using an RPU, remember you are looking for "R" inventory, which is used anytime you are upgrading with miles or a certificate. 
Here's how we value this perk:
Premier Silver: $0 (Silver members do not get regional upgrades)
Premier Gold: $0 (Gold members do not get regional upgrades)
Premier Platinum: $200 per regional upgrade, for a total of $400
Premier 1K: $200 per regional upgrade, for a total of $800 (not counting any additional earned after elite qualification)
You can receive additional value at the Premier 1K level if you continue to fly in 25,000-mile increments above the 100,000 qualification mark. For every 25,000 miles you fly, you'll receive another RPU — so if you're looking to end the year at 124,000 miles, it may be worth it to book a last minute flight or mileage run to bump up above the 125,000 mark and receive 1 more RPU deposited to your account.
Global Premier Upgrades
Think of a Global Premier Upgrade (GPU) as a systemwide upgrade that's good for every flight in the network. This is one of the most coveted benefits of 1K status.
Premier Silver, Gold, & Platinum: No GPUs
Premier 1K: 6 GPUs upon earning/renewing status, plus an additional 1 GPU for every 25,000 miles flown (or 30 segments) after earning 1K
Here's where it gets a bit tricky. Depending on where you're flying, there are fare code restrictions that can force you into buying a higher fare in order to upgrade with a GPU. And keep in mind that just because you buy a higher economy class fare doesn't mean you're guaranteed an upgrade — it only means you then become eligible for one.
| | |
| --- | --- |
| Route | GPU Fare Code Restrictions? |
| Continental U.S., including premium transcontinental routes | None |
| Flights to/from Hawaii, including long-haul | None |
| Alaska, Canada, Mexico, Caribbean, Central America | None |
| South America | Not available on S, T, K, L, G or N fare codes |
| Europe, Middle East, Africa | Not available on S, T, K, L, G or N fare codes |
| Australia and New Zealand | Not available on S, T, K, L, G or N fare codes |
| Asia and Japan | Not available on S, T, K, L, G or N fare codes |
| Honolulu to Guam | Not available on S, T, K, L, G or N fare codes |
| Tahiti | Not available on S, T, K, L, G or N fare codes |
Regardless of which region you're flying in, basic economy fares are never allowed to upgrade. Interestingly, if you're upgrading from coach to premium economy or from premium economy to business/first, there are no fare code restrictions. Essentially, the fare restriction is only enforced from coach to business/first, not if upgrading to or from premium economy.
Regardless of fare restrictions, GPUs can be used to move you from coach to premium economy, from coach to business or from premium economy to business. If you are upgrading from coach and system finds space in premium economy, it can pull 1 GPU and you will be reseated there. Then, the system will continue to check for upgrade space into business class — if it finds that, it will again move you up to business without charging an additional upgrade.
When using a GPU, the system will process requests from those seated in premium economy first — so to have an advantage, you should book premium economy whenever possible. After sweeping the premium economy cabin, it will look at the economy cabin for other requests.
Hot Tip: When looking to clear a GPU, search for R inventory — the same inventory involving miles and certificates, and passengers who are not Global Services looking to do a complimentary upgrade.
One unique perk of using a GPU is that they can also be used on ANA and Lufthansa to upgrade to the next cabin. On ANA, you must be booking in C, D, J, Y, B, E, or G; on Lufthansa you must be booked in B, C, D, E, G, H, J, M, Q, U, or Y.
Keep in mind that GPUs can be used on companions, though companions or non-elites will be after all elites on the upgrade list. If you have a business traveler flying to Tokyo on a paid business class fare, then he or she could put their spouse on the upgrade list with a GPU from the business traveler's account. That companion would then go on the waitlist to either potentially clear before the flight or at the gate.
The reason this should be noted is that some 1K flyers don't use all their GPUs in a given year, which causes them to believe that 1K status isn't as valuable. If you're able to give those GPUs away to a trusted companion, you'll feel like you're still getting value when you are able to upgrade them to a premium cabin.
We value this benefit at $400 per GPU, since it requires a certain minimum fare code to be booked for each one. So, for 1K status, that is about $2,400 of value.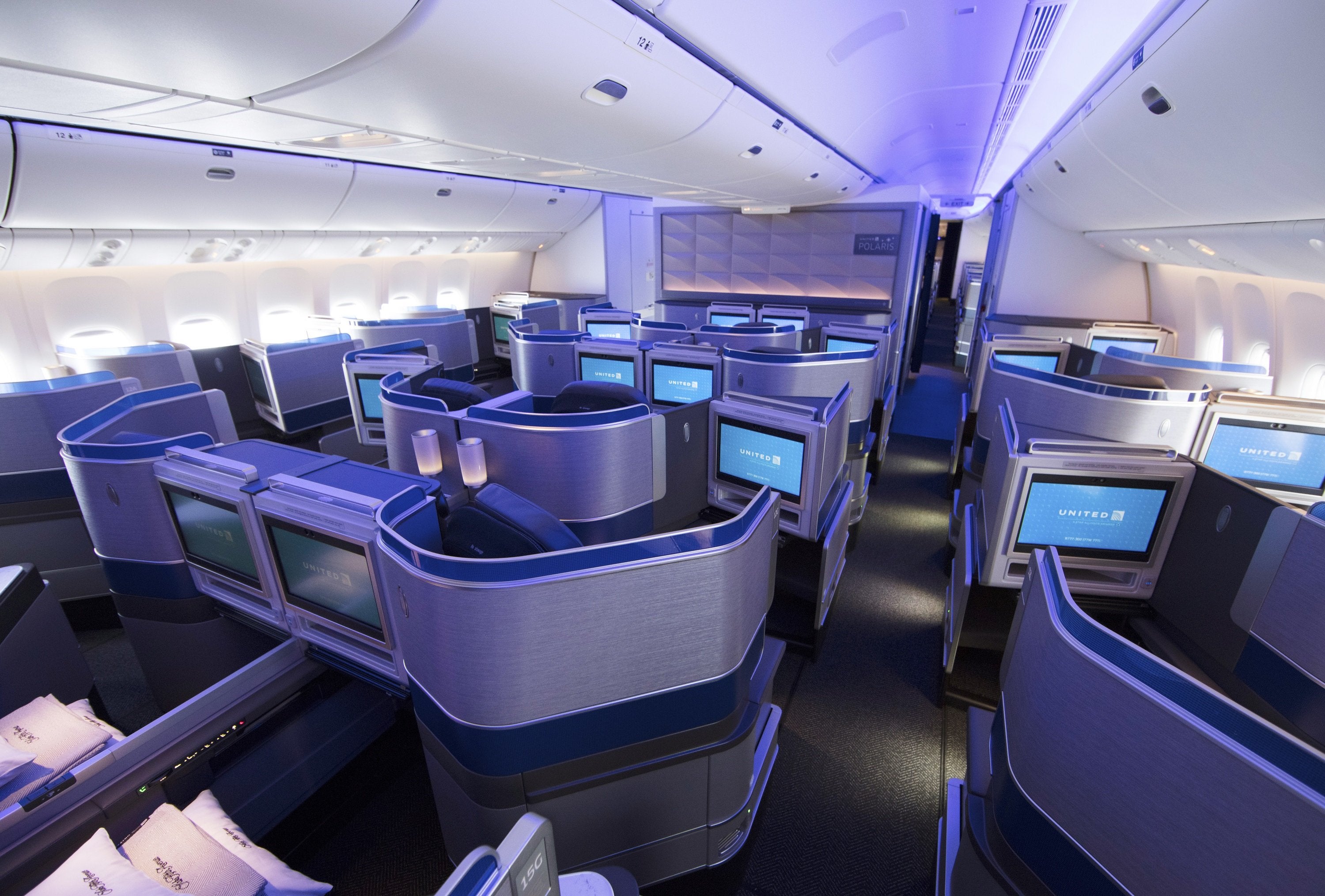 Getting Your Upgrade to (Actually) Clear
To get more bang for your buck — and more value for your status — you have to ensure your upgrades actually clear. This can be a challenging task on any airline, but there are things you can do to improve your chances. 
First, save your upgrades for when they matter, and be strategic. RPUs and GPUs actually use 2 different methods to clear and be considered utilized. With an RPU, no matter the segment that ends up clearing, the upgrade is considered used. But with a GPU, if it only clears on a short domestic segment (instead of a long-haul international flight), then the upgrade is actually considered not utilized and will be re-deposited into your account.
Because of this, when using an RPU, you want to make sure it is applied to the longest or most important segment in your itinerary. Since RPUs are mostly for domestic usage, use it on the flight where you are least likely to clear, or when you want to be sure you sit up front.
Let's say you're flying Las Vegas to Los Angeles to Newark, and both cabins have first class. When applying your RPU, only apply it for the Los Angeles to Newark flight, since this is a premium transcontinental product. If you can clear the segment at booking, that is the best scenario — if you must waitlist it, you can do so by calling United and only asking for the Los Angeles to Newark portion to apply.
When using a GPU, this really doesn't matter — just apply it to the itinerary and see what happens!
Of course, what aircraft you're flying and what route you're flying on are also important. You're much more likely to clear an upgrade on a premium-heavy 767 than an ordinary 737, for example. Make sure to look at the number of premium seats and how many of those seats are taken.
Routes can be hit or miss too; the more premium the route or the more business travelers who will be flying, the fewer seats will be available for upgrade. Some notoriously difficult routes are San Francisco to Sydney, Newark to Hong Kong, or San Francisco to Delhi. To increase your upgrade chances, consider flights at off hours, or heading to cities with multiple flights daily (such as London).
Consider the seasonality of flights, too. Australia isn't as popular over the American summer (their winter), and Hong Kong isn't the place to be during monsoon season (the end of American summer). You'll also find more empty seats to Europe during winter for the same reason.
And again, remember that United is known for day-of-departure paid upgrades. They will use any opportunity to sell seats out from under an elite applying an upgrade instrument. It's no secret that United would rather sell the seat — even if it's for a lower price — than give it away for free to someone using an RPU or GPU.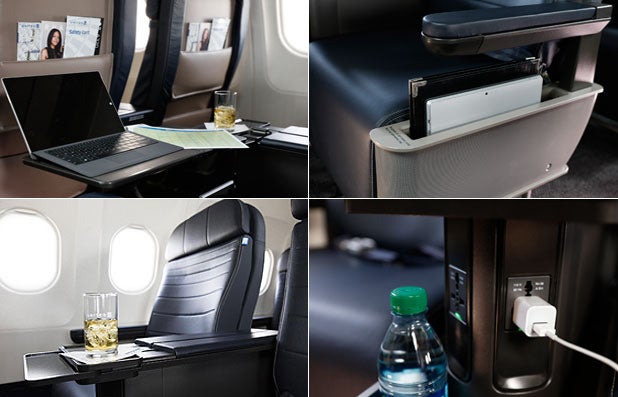 Hot Tip: Looking for even more information on upgrades? See our post on the best ways to get upgraded to business or first class on United Airlines.
Final Valuations
United's MileagePlus program is one of the most valuable in the industry, with perks and benefits that many other airlines try to mimic.
Maximizing each of the perks is important so you get the most out of your status — the more you fly and benefit from your status, the more you "break even" on what you spend.
Here's how we value each individual elite level according to average usage across all benefits (not just those with seating and upgrades):
Premier Silver: $2,035
Premier Gold: $4,250
Premier Platinum: $6,950
Premier 1K: $14,025
Now, we've valued most everything at what we believe is an average usage, but there's certainly a range to what you may experience from elite status. On the lower end, you may not use every benefit, or you may not take advantage of them on most flights. On the upper end, you may take advantage of benefits on nearly every flight, such as upgrades.
For example, if you get upgraded on every flight, you're certainly going to value elite status far more than someone who doesn't seem to ever get upgraded!
Here's a value range to give you some broader idea of what to expect with both low and high usage:
Premier Silver: $1,000-$3,000
Premier Gold: $3,000-$5,000
Premier Platinum: $5,500-$8,000
Premier 1K: $12,000-$16,000
Regardless of where you believe you fall on the spectrum, the more you can work toward getting additional value, the better flying experience you are going to have on United and their Star Alliance partners.
---
Featured Image Credit: United