Do These 7 Things When You Get Your Ink Business Preferred Credit Card
The Ink Business Preferred® Credit Card is a crowd-favorite among small business owners and it's not hard to see why. The card is a powerful points-earner and comes with several great benefits to help protect your purchases and during your travels — all for an annual fee of just $95.
So if you've recently been approved for the Ink Business Preferred card, here are 7 things you'll want to do first when your card arrives.
Ink Business Preferred Card Overview
Before we jump into all the details, here's a quick card overview:
Credit Card
Key Benefits & Info
Ink Business Preferred® Credit Card


Learn More

(at Chase's secure site)

Earn 100,000 bonus points after you spend $15,000 on purchases in the first 3 months.
$2,000
Earn 3 points per $1 on the first $150,000 spent in combined purchases on travel, shipping purchases, internet, cable and phone services, advertising purchases made with social media sites and search engines each account anniversary year
Earn 1 point per $1 on all other purchases—with no limit to the amount you can earn
25% more value when redeeming points through Ultimate Rewards® travel
Good to Excellent Credit Recommended (670-850)
Annual Fee: $95


Must Reads: For more info on the Ink Business Preferred, see our guides on its benefits, 7 things to do as a new cardholder, and our full review. This is our favorite Chase business credit card.
Now here's what you should do first when your new card arrives.
1. Use This Card for All of Your Business Purchases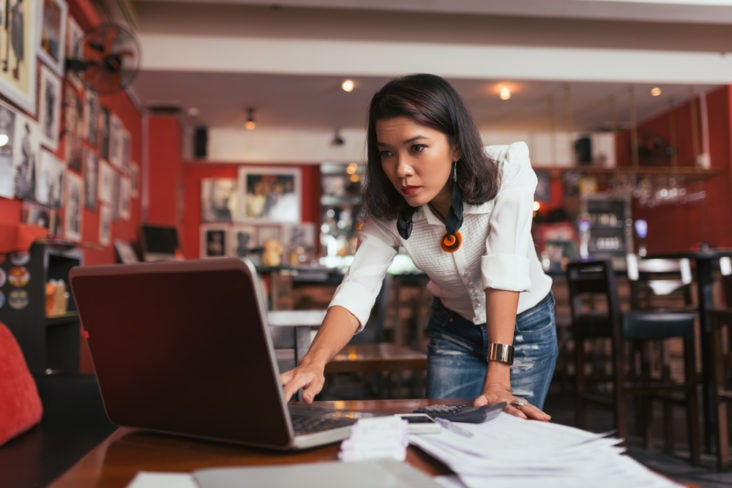 Your Ink Business Preferred card earns 3x Ultimate Reward points per $1 on travel, shipping purchases, internet, cable and phone services, and advertising purchases with social media sites and search engines on up to $150,000 in annual spending for each category combined.
If your business needs are great enough to hit the $150,000 cap, you could earn 450,000 Ultimate Reward points per year — worth $8,775 based on our valuations.
If you haven't already, you should set your Ink Business Preferred card as your preferred payment method on your favorite rideshare apps, where you will earn 3x Ultimate Rewards points per $1 spent with Uber (and other rideshares) and 5x Ultimate Rewards per $1 with Lyft.
3. Keep Yourself Covered With Travel Protections
Your Ink Business Preferred card comes with quite a few benefits to keep you insured while traveling. You'll receive:
Primary Rental Car Insurance — When paying for your car rental with your Ink Business Preferred card, there is no need to file a claim with your personal auto insurance should you happen to make any damages to the car.
Baggage Delay Insurance — If the airline loses your checked luggage, you are eligible for up to $3,000 in coverage, with $500 of the coverage to be allocated towards jewelry, cameras, and other valuable electronics.
Trip Cancellation and Interruption Insurance — If you have to cancel your trip due to severe weather, an illness, or any other type of covered circumstance, you'll receive coverage of up to $5,000 towards any non-refundable travel expenses.
Trip Delay Insurance — You are covered up to $500 per ticket if your flight is delayed by 12 hours or is delayed overnight. This includes items like a hotel stay, food, or other necessities.
Travel Accident Insurance — In there is an accidental death, dismemberment, loss of speech, sight, or hearing during your travels, you can receive coverage of up to $500,000 if the incident happens on a common carrier (airline, cruise ship, etc.) or $100,000 in coverage at any other part of your trip.
4. Protect Your Cell Phone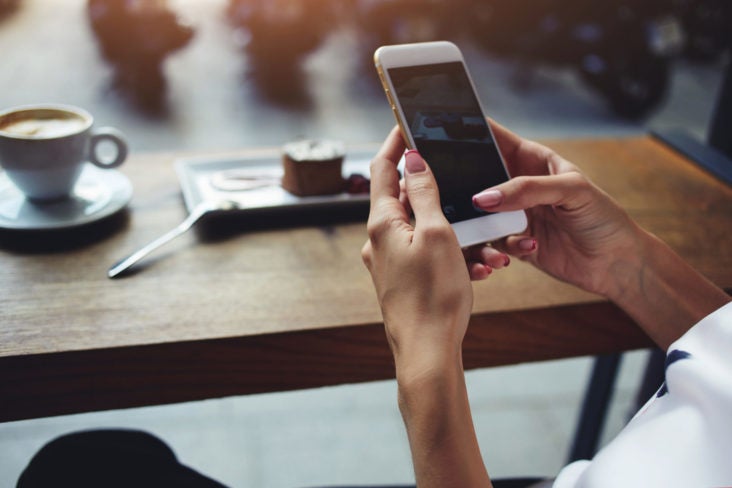 One phenomenal benefit of the Ink Business Preferred card that is not offered with many other credit cards is its cell phone protection policy.
When you charge your cell phone bill to your card, Chase will cover you up to $600 per claim if you break or damage your cell phone or if it's stolen. You will need to pay a $100 deductible for each claim, making this a benefit of $500 to you per claim. You can make up to 3 claims per 12 month period, giving you up to $1,500 in coverage.
If the damage or cost to replace your phone is more than $600, you'll be paid the full $500 and need to cover the rest of the cost. It's important to note that secondhand or pre-owned cell phones are not covered with this benefit — only brand new phones.
Hot Tip: Don't forget to familiarize yourself with all of the ins and outs of using points and miles in conjunction with your business.
5. Pool Your Points
If you're already using another Chase business card that earns Ultimate Rewards points, like the Ink Business Cash® Credit Card or the Ink Business Unlimited® Credit Card, or even a personal card like the Chase Freedom Flex℠ Credit Card, you can now pool the points earned from those cards with the points earned from your Ink Business Preferred card.
When you combine your points, your Ultimate Rewards points are worth at least 25% more with your Ink Business Preferred card.
Chase gives you a value of 1.25 cents per point for Ultimate Rewards points when you use them to book travel through the Chase Ultimate Rewards travel portal.
Ink Business Preferred cardholders can also transfer their Ultimate Rewards points out to one of their airline or hotel partners, where you can then redeem them for insane value via first class flights and 5-star hotel stays!
6. Use Your Card for Purchases That Need Protecting
If you're a business owner, you likely make quite a few purchases each year that are valuable and could use some protection. If this sounds like you then you will love the purchase protection that comes with the Ink Business Preferred card.
The card will protect your purchases from any damage, loss, or theft of that item for 120 days after you purchase it. Cardholders can claim up to $10,000 in reimbursement per claim, and claim up to $50,000 per year.
Need to extend a warranty on a recent purchase? No problem! The Ink Business Preferred card also comes with a 1-year extended warranty on all purchases you make with the card when the included warranty is 3 years long or less. You can receive up to $10,000 per claim and have up to $50,000 in claims per account.
7. Add Employee Cards
If you run a business with employees you can add them as an authorized user to your Ink Business Preferred account for no charge! You can even set the spending limit for each card, and they'll receive all the same protections offered to the main card.
Better yet, the points from all purchases on employee cards will be deposited into the main cardholder's Ultimate Rewards account!
Final Thoughts
Of course, this is by no means a full list of every benefit offered with the Ink Business Preferred card. But rather a great starting point for new cardholders looking to bolster their Ultimate Rewards account and maximize the benefits of their new card.