New 50k or 60k Welcome Bonus on Barclays' Emirates Credit Cards
In late 2020, Emirates launched a pair of co-branded credit cards with Barclays Bank. Although many may not be wildly familiar with the cards, most of us have probably heard once or twice about Emirates' fabulous first class product. If booking one of those seats is on your list, consider applying for an Emirates credit card, which can help put a significant dent into the balance needed for such an award flight.
The signup bonuses on offer vary by card:
The less expensive of the 2 cards, you can earn 50,000 Emirates Skywards miles after spending $3,000 in the first 3 months of card ownership. Featuring a $99 annual fee, this card will give you 3x miles per dollar on Emirates purchases, 2x miles on travel purchases, and 1x miles on everything else.
The card will also give you Silver elite status for the first year of holding the card, with the option to maintain Silver status by spending $20,000 in a given year. Excitingly, Silver elite status includes access to the Emirates Business Lounge in Dubai (DXB).
Hot Tip: We detail everything you need to know about the Emirates Skywards loyalty program in our helpful guide, and also have articles on how to best earn and redeem Skywards miles.
Emirates' premium card is also offering an elevated bonus: 60,000 Emirates Skywards miles after spending $3,000 in the first 3 months of card ownership. It features the same bonus spend categories as the Emirates World Elite card but hauls out a hefty $499 annual fee.
In return for all that extra cash, you'll have Gold status for the first year you hold the card. Thereafter, you can prequalify for Gold elite status by spending $40,000 in a year. Gold status includes access to the Emirates Business Lounge for yourself and a guest, among other benefits. 
Holders of the Emirates Premium World Elite card also have the option to earn an anniversary bonus of 10,000 Emirates Skywards miles when spending $30,000 in a calendar year. 
Final Thoughts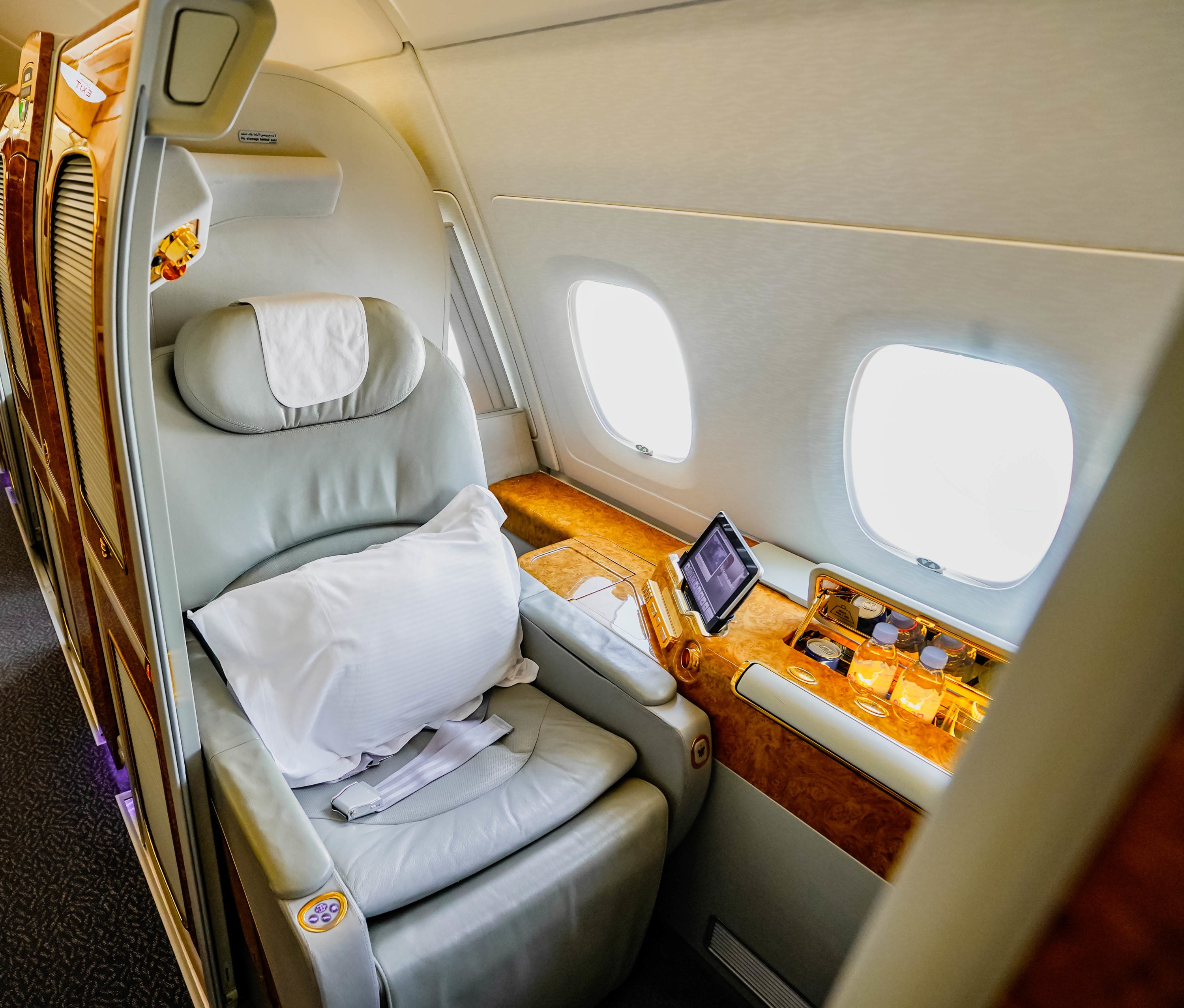 While we hesitate to recommend the more expensive card due to its high annual fee, if you're looking to earn enough miles for a first class ticket, it'll certainly help get you there. This is especially true since Emirates has made redeeming miles for its flights almost impossible throughout the last year — first by eliminating some first class partner awards and then by doing away with its saver award-level fares, thereby increasing the mileage cost of each ticket.
But if a premium Emirates experience is on your bucket list, either of these cards will get you well on your way towards some fancy Champagne in the sky.
---
The information regarding the Emirates Skywards Premium World Elite Mastercard® and Emirates Skywards Rewards World Elite Mastercard® was independently collected by Upgraded Points and not provided nor reviewed by the issuer.