New Chase Sapphire Lounge by The Club Launching in 3 Airports (BOS, LGA, HKG)
For the longest time, American Express as a credit issuer has dominated the airport lounge experience for its cardholders via its Amex Centurion Lounges, and recently we received word that Capital One would be launching 3 airport lounges of its own for its cardholders.
Now, Chase is following suit by announcing 3 of the first airport locations for its own Chase Sapphire Lounge by The Club network. Here is everything we know so far!
Chase Sapphire Lounge by The Club Locations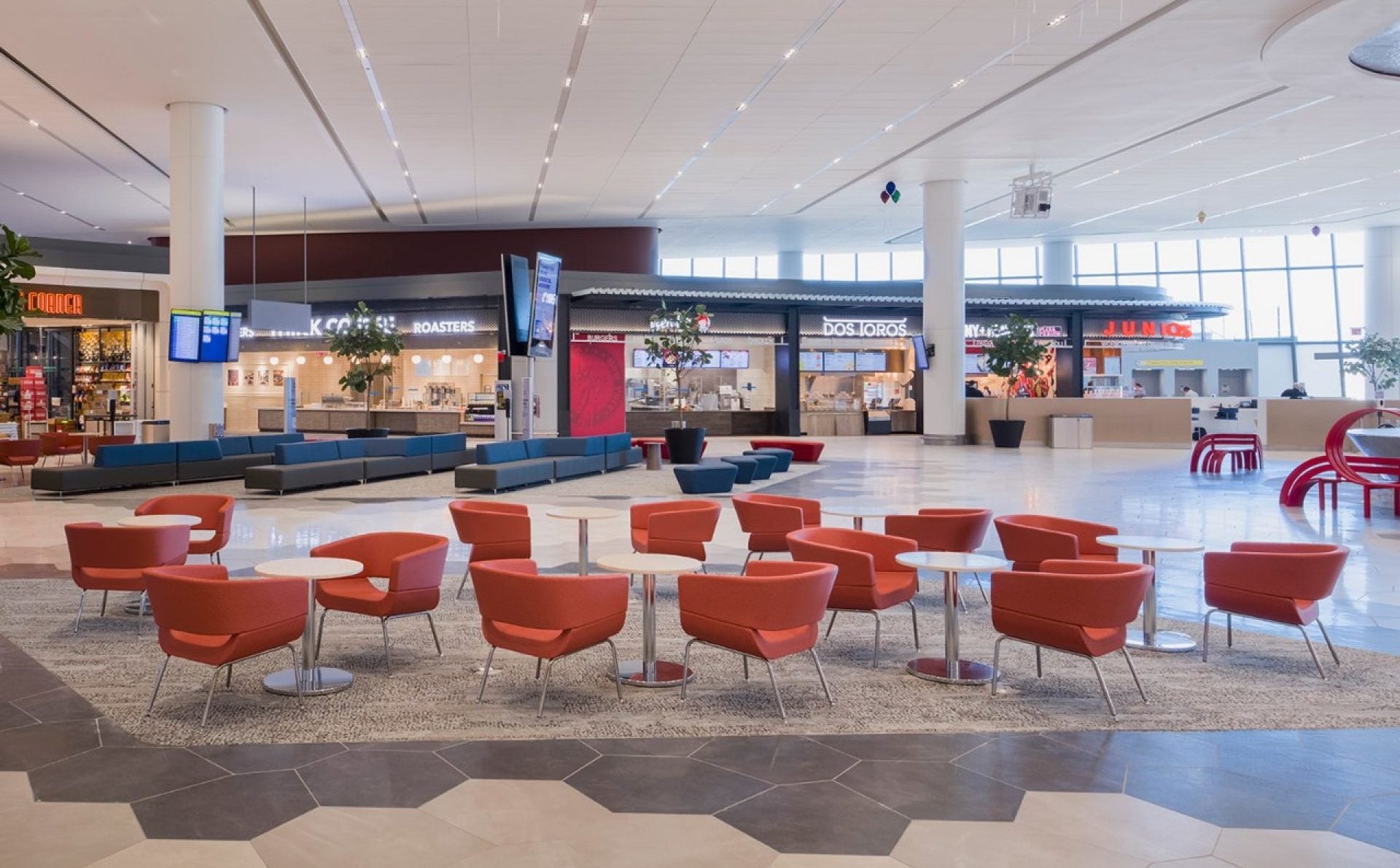 So far, 3 upcoming Chase Sapphire Lounge by The Club locations have been announced, with 2 locations in the U.S., and 1 in Hong Kong:
At this point, we do not have any details about the lounge in LGA or HKG, nor have we received word for when they are slated to open.
But as for the lounge at BOS, according to Massport board meeting documents, Chase was awarded a 12-year lease at BOS, and the lounge will have a $20.4 million capital investment with an expected build-out date in the first quarter of 2022. The 12,000 square foot lounge is expected to offer amenities like showers, a family room, a business lounge, and wellness areas.
Who Will Have Access?
Chase is launching its Chase Sapphire Lounge by The Club network in collaboration with Airport Dimensions, the group behind The Club family of lounges that Priority Pass members have access to. Further, we now know that any person with a Priority Pass membership will have access to Chase Sapphire Lounge by The Club.
This is certainly the opposite approach to what American Express has taken by limiting access to its Centurion Lounges to those who hold The Platinum Card® from American Express. In this case, any person with a credit card that offers a Priority Pass membership will be able to access these lounges, including those with the following cards:
Final Thoughts
Ultimately, it is great to see that Chase is launching its own lounge network in order to stay competitive with the likes of American Express and Capital One. However, it does seem odd that they've chosen to offer access to all Priority Pass members, even those who might not even have a Chase credit card.
As for how nice these lounges will be, or details on when the other locations plan to open and what amenities they will offer, we will just have to wait and see!
---
The information regarding the Citi Prestige® Card and Hilton Honors American Express Aspire Card was independently collected by Upgraded Points and not provided nor reviewed by the issuer.