The 23 Best Virtuoso Hotels To Book for Maximum Value [2021]
One of the biggest hotel hacks out there is to use Virtuoso. When properly done, it can end up getting you tons of value from perks like free breakfast, room upgrades, and property credits.
And the best part is that you'll usually pay the exact same rate as the best available flexible rates, which means you can often access these perks for no additional cost to you.
Virtuoso covers tons of different luxury properties in the world, ranging from worldwide chains like The Ritz-Carlton to private island resorts like Fregate Island Private in Seychelles.
So in this guide, we'll walk you through the best, most exotic Virtuoso properties you can book for maximum value!
Luxury Perks & Upgrades: If you're looking to book a luxury hotel stay — Leigh Rowan, a member of our UP team and also a Virtuoso agent, can help get you complimentary upgrades, daily breakfast for 2, late checkouts, and other valuable benefits (for no extra cost). Contact Leigh for a fast reply at [email protected] to access these special Virtuoso perks.
The 23 Best Virtuoso Hotels To Book for Maximum Value
In the rest of this article, we'll walk you through some of the non-obvious Virtuoso properties you can book for maximum value.
One of the biggest value propositions of Virtuoso properties is the fact that its footprint is truly global — you can book some exotic stays in some of the world's most remote places.
In big cities, you'll find plenty of luxury hotels. But once you start exploring some of the "off-the-beaten-path" locations around the world, you'll begin to see that Virtuoso often offers the only luxury hotels in the vicinity.
By taking advantage of Virtuoso's network, you can enjoy some fantastic hotel perks at some of the most unique luxury hotels and resorts in the world.
So, let's get into our best Virtuoso properties to book for maximum value.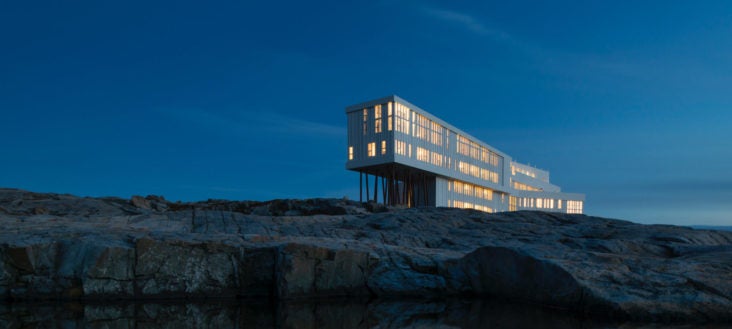 Fogo Island Inn is truly a one-of-a-kind experience that's bookable with Virtuoso. This property is literally located at the tip of Newfoundland. It is one of the most secluded hotels in the world located at one of the 4 corners of the Earth.
With just 29 rooms and suites, this incredible property sits atop the rugged coast of north Fogo Island in an ultra-modern building perched atop stilts and jagged rocks.
Every suite is contemporary in design with individual touches, heated wood floors, custom-made furniture and handicrafts, as well as floor-to-ceiling windows and views of the turbulent North Atlantic. The scenery is absolutely incredible — it will probably the most memorable part of your stay there.
All rooms have free Wi-Fi, furnaces, and rocking chairs, as well as modern bathrooms with heated toilet seats, locally-curated toiletries, and luxury Frette slippers.
All of the room rates include meals and non-alcoholic beverages that are served in a picturesque sea-view restaurant. The hotel also has a bar and lounge, an art gallery, a cinema, a gym, hot tubs, saunas, a library, and even gathering spaces!
This isn't your typical luxury hotel — this property intends to provide a homely experience designed to transform your perspective of what memorable hotel stays are.

explora Rapa Nui is one of the flagship properties owned and managed by Explora Hotels & Explorations, a boutique ultra-luxury hospitality company that showcases the pristine nature in the most remote areas of South America.
This ultra-luxe property is located in a privileged Easter Island location. It's surrounded by trees and open countryside with jaw-dropping views of the Pacific Ocean.
With meals, drinks, and airport transfers included, it's understandable that this posh space charges over $1,000 per night!
Nature is the name of the game here, and explora Rapa Nui has curated more than 30 exploration routes for your outdoorsy experience.
You'll see the most off-the-beaten-path sites with awe-inspiring landscapes. Whether hiking, biking, snorkeling, or diving, the active traveler will be in absolute paradise at this resort.
Each of the rooms is simple yet comfortable, with a minimum of 345 square feet of space. You'll find a comfortable king-sized bed or 2 twin beds and luxury bathroom facilities like jetted bathtubs, bathrobes, slippers, and designer bath and body products.
The resort is LEED-certified and has an outdoor pool and Jacuzzi, as well as an incredibly knowledgeable staff. All of this makes for a magical, non-traditional luxury experience.
3. Pikaia Lodge (Galápagos Islands, Ecuador)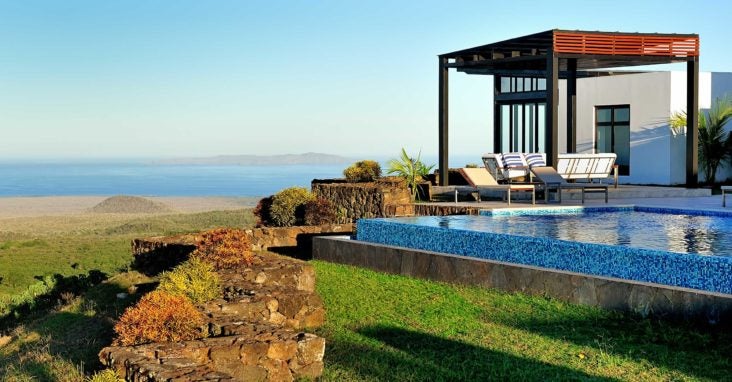 The Galápagos Islands is one of the most exotic places you can get to. As one of the most difficult sites to access with one of the richest ecological histories, a proper luxury stay here is best done at Pikaia Lodge.
This eco-lodge is pure opulence and is nestled in a secluded giant tortoise reserve on top of an extinct volcano crater on Santa Cruz Island.
Offering the highest level of comfort and services, Pikaia Lodge makes other Galápagos hotels look dismal in comparison (Galápagos hotels don't exactly have the best reputation).
Each of the guest rooms boasts floor-to-ceiling windows, a terrace or balcony with sweeping views, a flat-screen TV, DVD player, minibar, ceiling fans, bamboo wood floors for barefoot comfort, and a huge bathroom measuring 226 square feet large.
The bathroom is ordained with Peruvian travertine marble and contains dual vanity sinks, a shower, a separate bathtub with amazing views, a separate toilet room, Sumaq amenities, and other luxuries.
Pikaia Lodge has a full-service fine dining restaurant overlooking the pristine Galápagos National Park, an air-conditioned walk-in wine cellar, a lobby bar and lounge, an infinity pool, an event space area, a library, and a full-service spa with a whirlpool, a gym, and 270-degree views of the ocean.

Tierra Patagonia Hotel & Spa is the #1 resort hotel in South America, according to Travel + Leisure. This striking hotel showcases the best Patagonia has to offer.
This panoramic property features views of Torres del Paine National Park and is just a short 10-minute walk from Lake Sarmiento.
The property itself has sleek rooms designed to help you disconnect from the rest of the world. These rooms don't have any TVs but do have chic wood walls, handcrafted furnishings, luxury toiletries, and in-room deep soaking tubs with beautiful park views.
Tierra Patagonia Hotel & Spa offers inclusive Patagonian cuisine in the form of all-inclusive meals and drinks, plus a terrace, lounge with fireplace, full spa, heated indoor infinity pool, sauna, hot tub, and numerous activities.
These activities include guided hikes, horseback riding, bike excursions, birdwatching, geology tours, nature trekking, and much more.
Indeed, sustainability and the outdoors are the focus at Tierra Patagonia Hotel & Spa, and this is one of the best luxury hotels to indulge in Patagonia's natural beauty.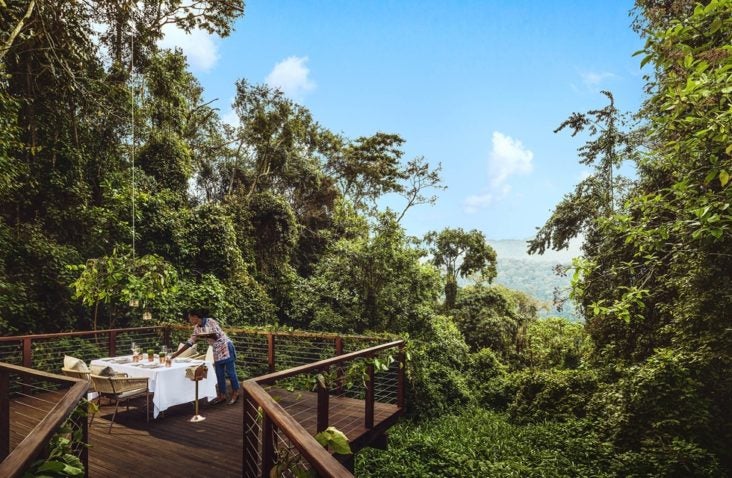 One&Only Nyungwe House offers one of the most unique windows into Africa's fascinating wildlife and culture in Southwest Rwanda.
Just south of Lake Kivu on the border with Burundi near ancient rainforests, this superb resort is set amongst the tea plantations of Gisakura on the edge of Nyungwe Forest National Park.
One of the most exclusive resorts in all of Rwanda, this unforgettable property immerses you deep within Africa's oldest forest in a luxury experience like you've never had before.
Whether you're exploring the treetops on a canopy walk or trekking through the valleys of the forest, you'll simply be surrounded by untamed nature.
At the same time, this luxury resort has some of the most comfortable lodging accommodations — the standard guest room is nearly 500 square feet large and has either 1 king bed or 2 twin beds.
The room opens to an oversized private balcony. The ensuite master bathroom features dual vanities, a separate deep soaking tub, a forest-facing walk-in shower, handwoven furnishings, a minibar, and so much more.
Elsewhere on the grounds, you'll find a farm-to-table restaurant, a tea lounge, 2 bars (1 poolside), an outdoor infinity pool, a gym, a spa, a helipad, and plenty of activities like birdwatching, guided hikes and treks, and wildlife tours.
All room rates include dining and select beverages throughout your stay, as well as 2 signature resort experiences every day.
Hot Tip: Need some tips? Check out our guide on how to book luxury Virtuoso hotels online.
6. Amanwana (Moyo Island, Indonesia)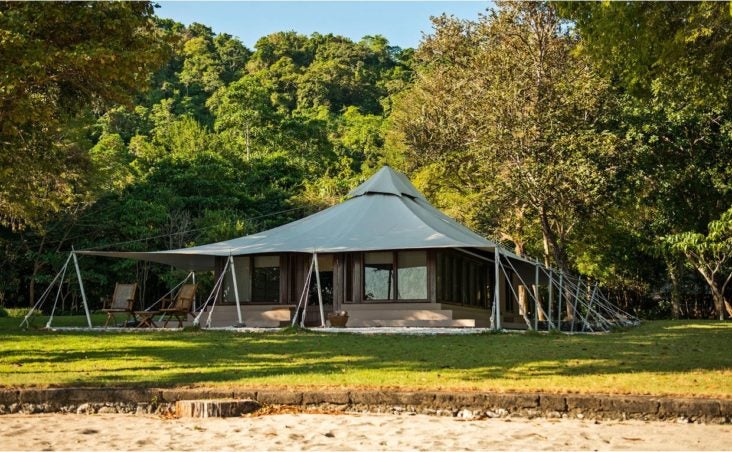 Aman is one of the world's most elite luxury resort brands. Tracing its origins back to Thailand, Aman properties are world-famous, particularly in the expansive landscapes of Indonesia. Amanwana is one of the most exclusive properties in the world.
Located on the island of Moyo, which has a population of just 1,000 people, this amazing tented resort is tucked under the tropical canopy in Indonesia's forest. Indeed, it's the only resort on Moyo, which makes it an incredible serene getaway, consistent with the property name's Sanskrit translation of "peaceful forest."
Amanwana has just 12 guest tents, and all guests will enjoy access to the best scuba diving and snorkeling in all of Indonesia.
To be frank, these luxury tents are actually wood-walled, so they resemble luxury villas with triangular tarps more than tents, combining all the comforts of an opulent hotel room with the coziness of a tent.
Each tent is a minimum of 624 square feet large with large picture windows, a king bed, 2 large corner sofas making up the large living area, custom Indonesian artwork dotted around the interior of the tent, air conditioning, hardwood flooring, and a large bathroom.
This property contains an open-air seafood restaurant serving up fresh, daily catches, and guests will also find a full spa, a dive center, and numerous activities.
The showstopper at this resort is the marine reserve and coral reefs of the Flores Sea where you can become one with the aquatic wildlife. Consult the dive center to see how you can go scuba diving and snorkel to your heart's content.
Check out the nature trails, which lead to cascading waterfalls, hidden caves, and amazing birding opportunities. There's also kayaking, sailing, and biking available.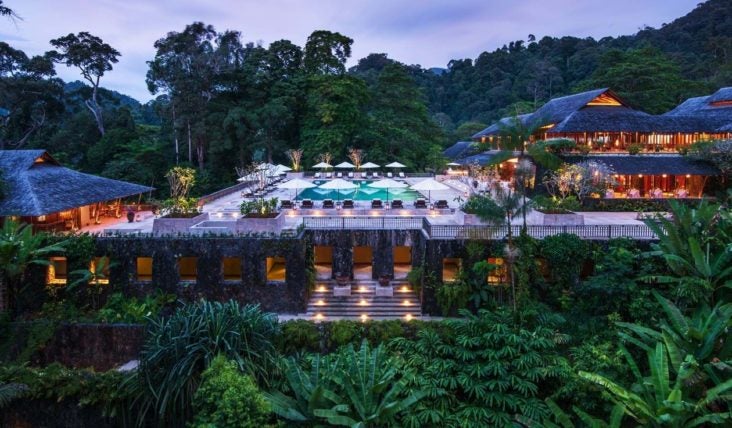 The Datai Langkawi is nestled in a 10 million-year-old rainforest overlook Langkawi's tranquil Datai Bay. Possessing one of the top 10 beaches worldwide as awarded by National Geographic, this property epitomizes sustainability and rainforest luxury at its finest.
Though it faces stiff competition from the likes of The Ritz-Carlton Langkawi and the St. Regis Langkawi, you simply can't go wrong with the 70 acres of boutique opulence here.
Each of the 121 rooms, suites, and villas has lush tropical rainforest views and a minimum of 678 square feet of space. Standard rooms have either a king bed or 2 twin beds with Egyptian cotton bedding, a writing desk, a vanity table, 2 daybeds, and an oversized marble bathroom. You'll also find a beautiful balcony overlooking the rainforest.
The bathroom contains a separate shower, separate toilet, separate deep soaking tub, and dual wash-basin vanities with luxury bath and body products, as well as other amenities.
As far as food and beverage go, you can pick between The Gulai House (the award-winning Malaysian restaurant), The Pavilion (serving traditional Thai cuisine in an open-air setting), The Dining Room (the international restaurant open for breakfast and lunch), The Beach Club (where you can enjoy light bites and cocktails), or The Lobby Lounge with panoramic views of Tarutao Island and views of the Andaman Sea.
Check out any of The Datai Langkawi's 3 pools, fitness center, boutique, and watersports, get pampered at the spa, or just relax on the unspoiled beaches.
Complimentary amenities include snorkeling gear, bike rentals, canoes and kayaks, guided hikes, and more.
8. The Brando (Tetiaroa, French Polynesia)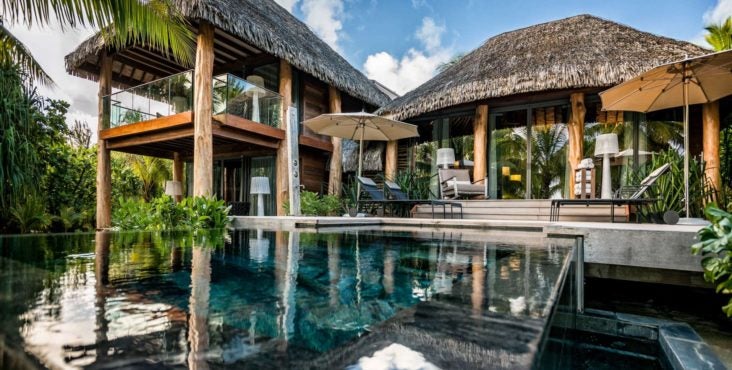 The Brando is one of French Polynesia's most famous resorts. With presidents and celebrities choosing to stay at the ultra-private resort, you can begin to imagine why this place is frequented by the likes of Leonardo DiCaprio, Kim Kardashian, and Pippa Middleton.
As part of a 12-island atoll surrounding a lagoon, this incredible resort is surrounded by picturesque coconut trees with quintessential overwater bungalows with thatched roofs and chic Polynesian furniture.
Its 1- to 3-bedroom villas each have a spacious living room, flat-screen TVs, free Wi-Fi, a deck with outdoor tub, a private pool, views of the lagoon, a minimum of 1,033 square feet of space, a walk-in dressing room, and beach access.
There are numerous dining venues, including a fine-dining French Polynesian restaurant with a wine cellar, a Japanese teppanyaki restaurant, a casual beachfront café, an open-air bar, a walk-up bar, and even in-villa dining.
There's also an immaculate 21,500 square foot spa, a luxury pearl shop, and a gift shop boutique.
You'll find a ton of activities, including snorkeling, kayaking, scuba diving, tennis, biking, deep-sea fishing, fitness coaching and classes, bird discovery tours, naturalist exploration tours, research tours, Polynesian dance and music lessons, weaving lessons, whale watching, and so much more.
Hot Tip: The Brando is just a 20-minute flight from Pape'ete (PPT) and the hotel can help arrange the flight for you.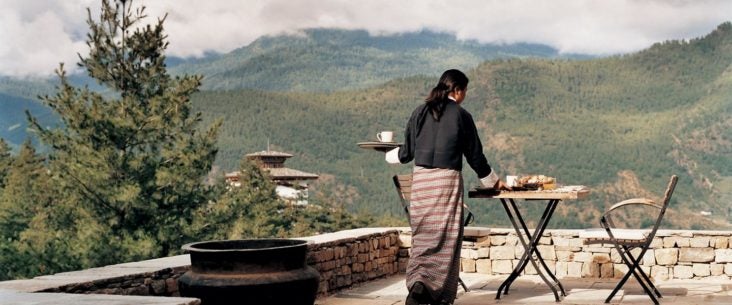 Arguably the most exclusive hotel in the Himalayan Buddhist nation of Bhutan, COMO Uma Paro is an out-of-this-world luxury resort nestled in Paro Valley.
Bhutan as a whole has some incredible landscapes, characterized by ravines and mountainous landscapes akin to what you'd see in mythical Asian movies. It's also famous for being both the happiest country in the world and one of the most difficult (and expensive!) countries to enter as a tourist.
Truly, a stay at COMO Uma Paro would have all the makings of an incredible exotic vacation.
This resort is set along a forested hillside and occupies traditional Bhutanese buildings. It's just 1.5 miles from the Rinpung Dzong monastery and only 2 miles from the National Museum of Bhutan.
With just 20 rooms and 9 private villas, this is the ultimate luxury resort in Bhutan. Contemporary design elements flanked with Bhutanese craftsmanship offer a unique juxtaposition found nowhere else in the world.
Each of the minimalist luxury rooms measures at least 269 square feet in size, which is actually on the smaller side for a luxury hotel.
Within the room, you'll find a wonderfully comfortable bed, 300-thread count Egyptian bedding, a private minibar, complimentary tea and coffee facilities. a yoga mat, free Wi-Fi, bottled water, and a shower-tub combination with COMO Shambhala bath and body products.
There's a fine-dining restaurant (frequented by the Bhutanese royal family), an all-day bar, and in-room dining available.
A spa offers 4 treatment rooms, 2 private Bhutanese hot stone bathhouse treatment rooms, a small gym, and an indoor pool with an outdoor sundeck, as well as other on-property amenities like Yoga Weeks led by world-renowned teachers, an archery field, a business center with a library, meeting space, a gift boutique, private event spaces, an organic vegetable garden, and more.
Indeed, this property is one of Bhutan's most special experiences that you can have in this landlocked mystical country.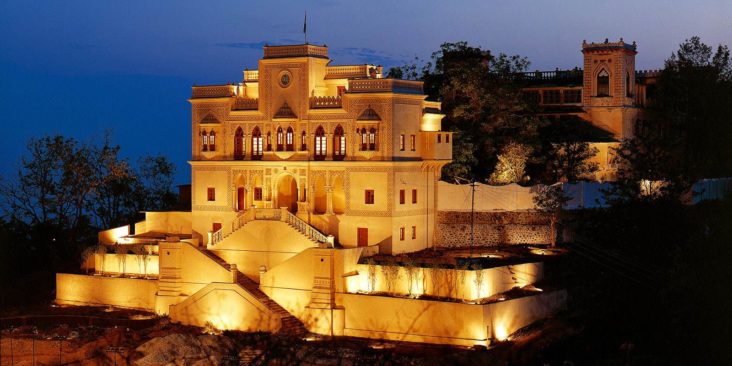 Ananda in the Himalayas is one of India's most secluded resorts. Located in Narendra Nagar in Uttarakhand in the Indian Himalayas, this 100-acre destination spa resort focuses on wellness and tranquility that's reminiscent of folklore.
This property is perched on top of the hillside and surrounded by forest with views of the Ganges Valley.
Each of the rooms contains a minimum of 484 square feet of real estate, a walk-in closet, a perfect bathroom with picture windows, a life-sized mirror, and a separate soaking tub, a large patio or balcony, free high-speed Wi-Fi, a flat-screen TV, a minibar, coffee and tea facilities, Kurta pajamas, aromatic bath salts, a pillow menu, slippers, and bathrobes.
At this resort, the spa is the highlight, and it offers a variety of experiences like private sessions with Visiting Masters of well-being, Ayurvedic experiences, yoga and meditation programs, international aromatherapy and tension release experiences, as well as detailed fitness consultations and training sessions.
You can even get physiotherapy treatments and emotional wellness sessions here!
Ananda's cuisine focuses mostly on fresh, natural foods that are low in fat with an emphasis on whole grains, fresh vegetables and fruit, lean protein, low-fat dairy, and more.
The main restaurant features fine Indian and International cuisine, while the tea lounge focuses on light bites and tea. There's also a poolside bar, as well as private dining experiences.
For an amazing day, start in the morning with a nature walk or trek for some incredible sightseeing. After that, practice yoga and perform some dynamic morning stretches. Then, listen to the Visiting Master to learn about healing techniques. After that, pamper yourself in individual spa treatments. Follow that up with a workout with a personal trainer. Continue that with culinary classes before winding down your day with Vedic scholar teachings.
Hot Tip: If traveling to India is on your radar, we can help you get there! Read about the best ways to fly to India with points and miles.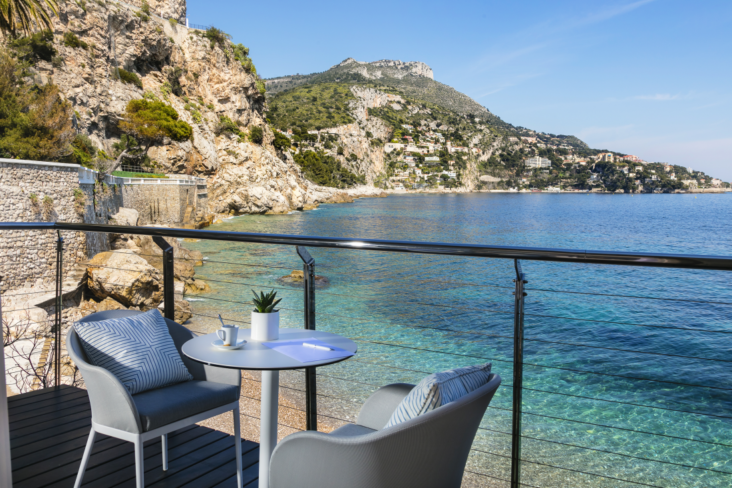 Cap Estel is Côte d'Azur's most prestigious address, thanks to an incredible set of amenities, world-class service, and a striking design.
Set in a landmark building erected in 1899, this seafront property of pure grandeur is closest to Monaco and the French city of Nice.
The secluded estate showcases the true luxury of the French Riviera, starting from its wonderful soundproofed rooms.
At least 323 square feet in size, each room has a king bed, an oversized shower and separate bathtub, beautiful sea views, a bidet, a flat-screen TV, free Wi-Fi, a minibar, and luxury bath products.
Cap Estel offers free breakfast and parking — you'll also want to try the gastronomic restaurant by Patrick Raingeard and the Mediterranean poolside restaurant.
Alternatively, you can spend some time at the spa as needed. The spa also has a sauna, an indoor pool, a gym, and even a hammam!
Other amenities include a private beach, a hot tub, a sundeck, and a saltwater infinity pool. There's even event space here!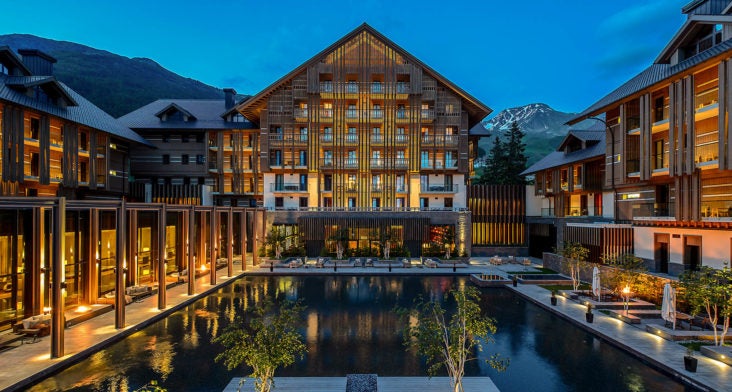 The Chedi Andermatt is a 5-star luxury resort in the Swiss Alps. Known as the most prestigious location in the area, this property offers an exclusive blend of Asian and Swiss luxury.
This resort is just next to the Andermatt train station and the Nätschen ski lift. It's surrounded by the natural beauty of the Swiss Alps and is truly a formidable resort that you should consider booking if you've got a budget of over $1,000 per night!
Each of the 123 posh rooms and suites is a minimum of 560 square feet large with humongous picture windows looking out to the mountains. You'll find plenty of wood paneling, bronze tones and fixtures, as well as an incredible bed by Hästens, the company that makes the most expensive beds in the world! Every room features its own fireplace, too.
Other in-room amenities include a Bose media system, an in-room iPad, a complimentary minibar, a spacious balcony, and a flat-screen TV with on-demand movies and TV shows. You'll also find heated natural stone floors, a huge deep soaking bathtub with a separate shower, and bath and body products by Acqua di Parma.
On the premises, there's a fine dining restaurant, a Japanese restaurant, and a wine and cigar library. Plus, there's a luxe spa with a gym, yoga facilities, a sauna, and more. You'll also find a lobby bar with a communal fireplace, an indoor lap pool with mountain views, and an outdoor lounge with fire pits.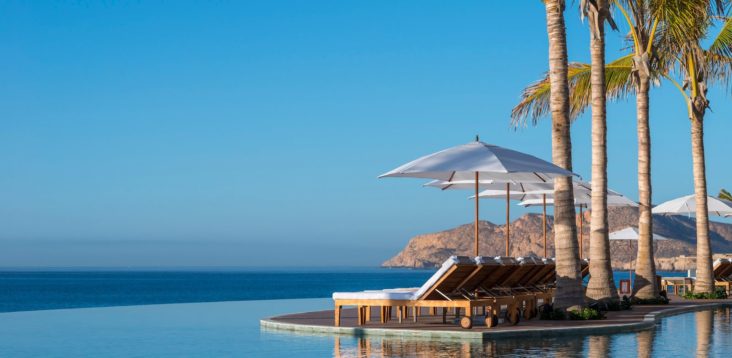 Grand Velas Los Cabos is a bougie, all-inclusive resort nestled in Cabo's Tourist Corridor. This property has a private beach overlooking the Sea of Cortez and is less than 3 miles from Cabo Real Golf Club.
All of the suites boast ocean views and private terraces, plus at least 1,081 square feet of space. You'll find plush beds, comfortable couches, furnished terraces, spectacular views, spa-inspired bathrooms appointed with Jacuzzis, dual sinks, walk-in rain showers, and more. Of course, the premium minibar is stocked daily, as well as the Nespresso and Tea Forté amenities.
Your room also includes a pillow menu, nightly turndown service, a huge 65-inch flat-screen TV, goose down pillows and bedding, and even welcome bottles of mezcal and wine.
In total, there are 4 bars and a whopping 7 restaurants, ranging from freshly-caught seafood to multi-course gastronomic dining experiences and even Tomahawk steak dinners.
This property also contains 3 infinity pools, an indoor pool, a spa, a kids' club, a water sports center, and easy access to nearby activities.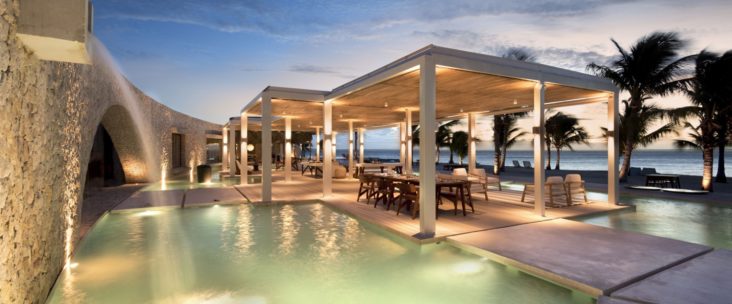 Time + Tide Miavana is one of the most exclusive island resorts in the entire world. As the only island property in Madagascar's Nosy Ankao archipelago, this remote sanctuary is a fairytale of a resort in a world of lemurs, chameleons, and other exotic wildlife.
Nestled in a 37,000-acre protected marine reserve with a backdrop of unexplored coves, this resort offers the best luxury accommodations you'll find in Madagascar.
Each of Miavana's 14 villas is between 1 to 3 bedrooms in size, all of which have an ensuite children's room. You can also rent out the entire resort for private use (up to 40 adults).
All guests get access to a personal butler 24/7, as well as indoor and outdoor showers, a soaking tub overlooking the ocean, floor-to-ceiling retractable glass windows with panoramic ocean views, a lounge, a kitchenette, a bar, an entertainment system, an oceanfront deck with a private pool, cruiser bicycles, an electric buggy, direct beach access, and more importantly, limited phone signals so you can fully disconnect from the world.
Miavana's incredible team is capable of creating the most exquisite meals using local ingredients. But as far as activities go, you can embark on lemur treks, guided nature walks, helicopter excursions, scuba diving adventures, snorkeling trips, and a number of other water sports.
You can also pick from a variety of fishing options like fly fishing and even deep-sea fishing. Relax with in-villa spa treatments available.
Virtuoso rates generally include all meals, accommodation, most activities, selected alcohol, laundry, and more.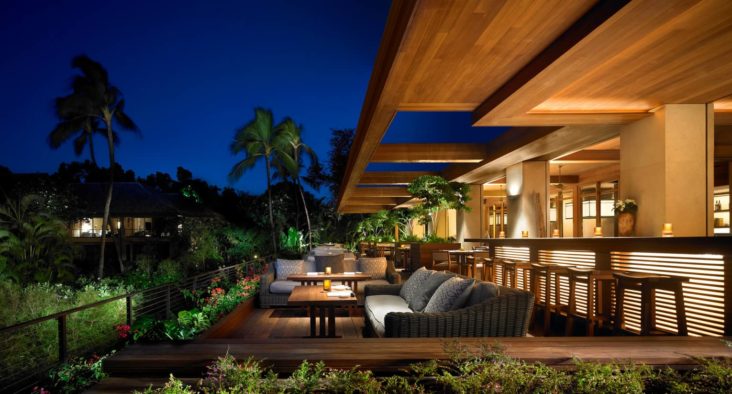 One of the most prestigious resorts in all of Hawaii, Sensai Lānaʻi, also known as Sensei, is a true wellness getaway on Hawaii's most exclusive island: Lanai.
Accessible only by a 35-minute plane ride via Air Lanai from Honolulu (HNL), this property takes you from beginning to end in a one-of-a-kind wellness retreat beyond your wildest imagination.
Simply put, Sensai Lānaʻi is designed to be the most enriching luxury wellness hotel stay out there. Open only to those aged 16 or older, Sensai Lānaʻi starts your stay with a Sensei Guide to personalize your stay completely.
The rooms are each a minimum of 450 square feet in size with either a king bed or 2 double beds. You'll enjoy comfortable down bedding, Dyson hairdryers, cotton bathrobes, signature Sensei bath amenities inspired by Lanai, a 75-inch Samsung LED TV, in-room tablets, daily housekeeping, nightly turndown service, a complimentary shuttle to downtown and Four Seasons Resort Lanai, and much more.
Hot Tip: All rates and rooms include complimentary transportation to sister property Four Seasons Resort Lanai for beach access, concierge service, and à la carte dining options. Both properties top our list of the best Four Seasons Hotels & Resorts in the U.S.
At this resort, you'll have access to private spas, expansive water and sculpture gardens, private 1:1 instructional fitness, yoga, meditation, and well-being sessions, and a further selection of weekly activities and experiences via a curated calendar.
Here, the main restaurant offers prix fixe-style meals masterminded by Nobu Matsuhisa and Sensei's co-founder Dr. David Agus.
You'll also find a stunning onsen garden with 10 heated soaking tubs, a heated outdoor pool with poolside dining, 3 whirlpools, and 2 25-meter lap lanes, as well as a gazing pond for maximum rejuvenation. There's also an 18-hole putting course and a 24/7 gym on the premises!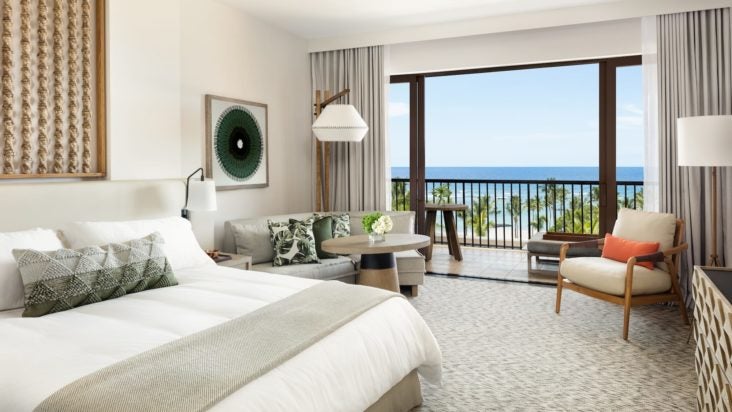 Mauna Lani, Auberge Resorts Collection, also known as Mauna Lani, is one of the few ultra-luxe resorts on the Big Island of Hawaii. This property is completely oceanfront and just a 12-minute walk from The Shops at Mauna Lani.
You'll find contemporary accommodations with a local flair here. Whether you're staying in a guestroom or a suite, you'll have at least 600 square feet to spread out. Most of the rooms have large furnished lanais and you can pick between a king bed or 2 queen beds.
Each of the rooms comes with an armchair, a sleek full bathroom with a walk-in shower and dual vanities, Nespresso coffee facilities, a closet, a couch, a minifridge, and free Wi-Fi.
This resort has a signature oceanfront restaurant serving island-inspired cuisine, an open-air breakfast eatery, an alfresco bar and grill, a grab-and-go market/deli, and a beachfront cocktail bar serving light bites.
Mauna Lani offers just about every activity under the sun, including paddleboarding, shopping, beachside yoga, underwater rock running, lei making, petroglyph hikes, outrigger canoeing, scuba diving, snorkeling, and so much more. Don't miss out on the 2 championship golf courses available, the fitness center, or the lap pool!
Lastly, there's an amazing Auberge Spa offering a farm-to-spa experience, plus event space if needed.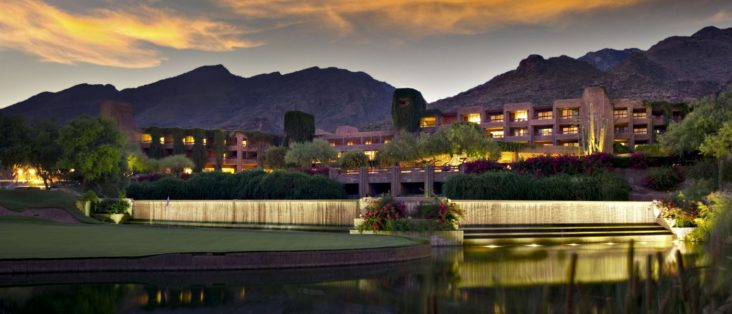 One of the most prestigious locations in the Sonoran desert, Loews Ventana Canyon Resort is a posh desert escape with sweeping views of the Catalina Mountains.
As one of the most popular properties to gaze into the soul of the Sonoran landscape, this magical resort is ideally located for a quintessential Arizonan getaway.
Each of the luxurious rooms has a minimum of 450 square feet of space, a king bed, a separate sitting area with a couch and a chair, an executive workspace complete with a desk and an ergonomic chair, premium Wi-Fi, Keurig coffee facilities, a refrigerator, and a marvelous oversized shower-tub combo with Julien Farel bath and body products.
The property has 4 restaurants, including a full-service rustic restaurant serving dishes with farm-fresh ingredients, a Sunday BBQ brunch restaurant, a poolside grill, and an outdoor casual terrace restaurant, plus a cocktail lounge and a grab-and-go café.
Elsewhere on the premises, you'll find a spa, gym, salon, 4 tennis courts, 2 championship 18-hole golf courses, a huge space for meetings, a ballroom, and more.
18. Sonora Resort (Sonora Island, British Columbia, Canada)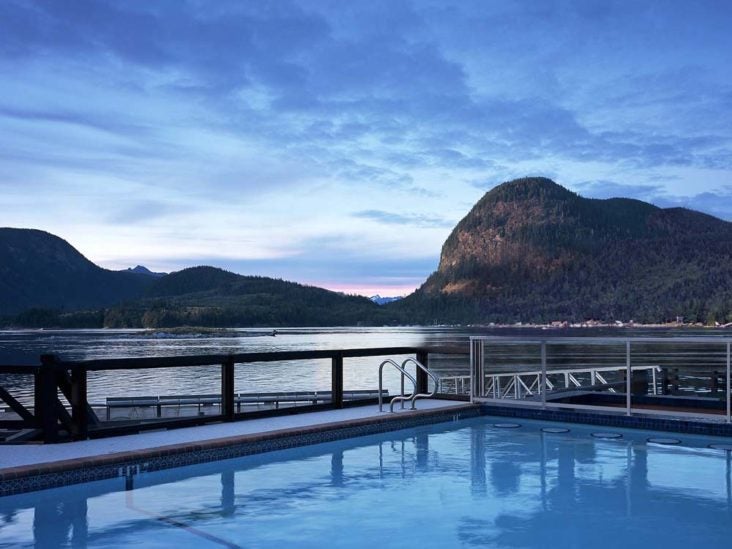 Sonora Resort is one of British Columbia's crown jewels. As an exclusive eco-adventure resort in the middle of Canada's pristine environment, it's easy to see why many consider this to be the most beautiful resort in the world.
Accessible only via seaplane, helicopter transfer, or boat, this is truly a private sanctuary for your consideration — Sonora Resort is the ultimate wilderness resort.
There are just 12 lodges in totality, each with luxurious linens, goose-down bedding, L'Occitane amenities, a queen or king bed, a deep soaking tub, a separate shower, and heated slate floors. All rooms have gas fireplaces and Wi-Fi and gourmet meals and beverages are included.
On this resort, you'll find an abundance of amenities like a swimming pool, hiking and biking trails, a tennis court, a putting green, a cinema with seats for 12, as well as world-class activities such as salmon fishing, guided tours, helicopter excursions, wildlife viewing, and so much more.
Indulge in the sumptuous spa with a relaxing treatment at the end of an adventurous day — you deserve it!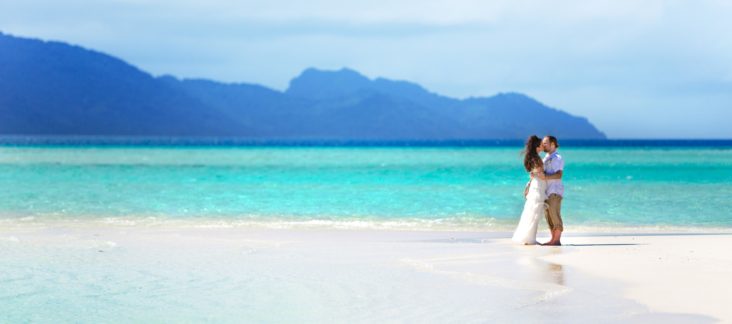 Royal Davui Island Resort is possibly the best luxury resort in Fiji. This opulent resort is all-inclusive and set on its own secluded island just 30 minutes by speedboat from Pacific Harbour!
With world-class dive sites dotted around the adults-only resort, you'll quickly find out why this boutique retreat with only 16 villas is a bucket list property.
All villas have private plunge pools, mountain or lagoon views, at least 1,250 square feet of space, a furnished balcony, a huge bathroom with a walk-in shower and a soaking tub, and much more.
In addition, this resort is all-inclusive, which means you can enjoy unique tropical flavors with daily changing menus at the restaurant, a private meal at the Lookout Deck, or an intimate dinner at the beach hut. You can also enjoy in-room private dining or have a sand cay picnic, too.
Other amazing activities include stand-up paddleboarding, sea kayaking, fishing, diving, local Fijian cultural activities, and even off-resort adventures. Of course, the Davui Spa is the spot to get refreshed!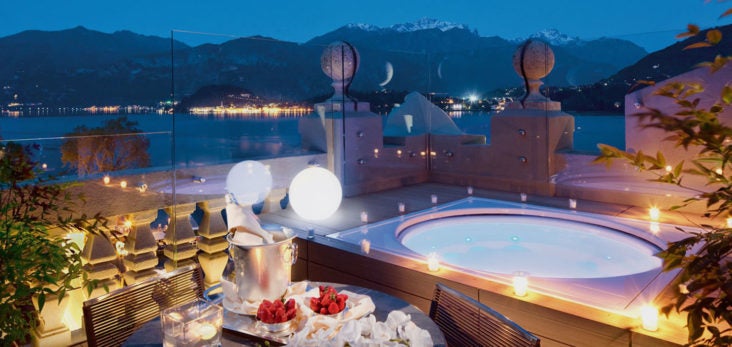 Overlooking Italy's legendary Lake Como, this palatial art nouveau property is as grand as it looks. It's a short walk from the Villa Carlotta Museum and Botanical Garden, too.
A minimum of 375 square feet large, these opulent rooms and suites are reminiscent of an Emirates first class suite, with gaudy gold tones throughout.
The floorplan consists of a sumptuous king bed, separate seating areas, a furnished balcony, a selection of hand-selected art, a huge full marble bathroom with a soaking bathtub, double vanities, a walk-in rain shower, a separate bidet, slippers, bathrobes, and bath amenities by Aqua Como.
Additionally, there's a minibar, a flat-screen TV, free Wi-Fi, and a picture window overlooking the park or the lake.
As far as dining goes, there's nothing more important than food — that's why the property's fine dining restaurant serves the greatest creations by Gualtiero Marchesi, all while you enjoy beautiful views of Lake Como. There's also an indoor trattoria and wine bar, a cocktail bar with light bites, a wood oven pizzeria, a beach-side barbecue, and private dining options.
Elsewhere on the grounds, you'll find 3 pools, a lakeside private beach, a private park, a luxe spa with a Turkish hammam, a gym, and a tennis court, as well as some of the warmest Italian service.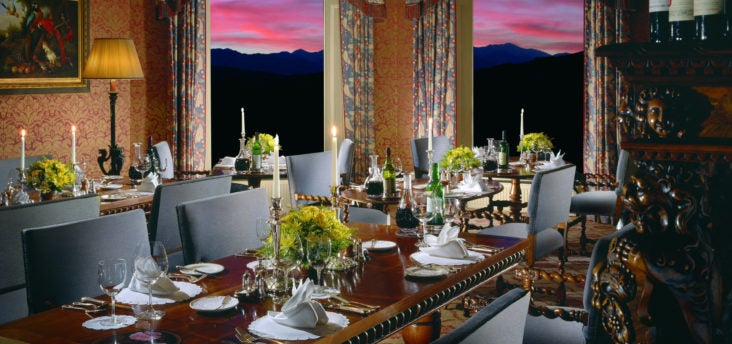 One of the most unique experiences you can have in the United Kingdom is staying in a converted castle. That's definitely the case at the Inverlochy Castle that is housed in a 19th-century Scottish castle near Fort William deep in the Highlands of Scotland.
In total, there are 17 rooms here, each with views of the grounds and the private loch. These rooms have plush beds, traditional furniture, plenty of decor, a clawfoot soaking tub, dual vanities, a walk-in shower, and more.
This property has dining helmed by Albert and Michel Roux Jr, presenting different dining options across 3 dining rooms. Of course, British cuisine is the name of the game here, though you'll find touches of French cuisine apparent throughout. There's also a lounge serving afternoon tea and light bites.
This is a sporting resort, which means hunting and shooting can be arranged based on the seasons. Nearby the premises, you can book fishing, deer stalking, photography tours, hiking tours, rafting, biking, off-roading, and golf activities.
For children, there's a billiards room and a game room, as well as other kid-friendly activities like boat trips and woodland walks.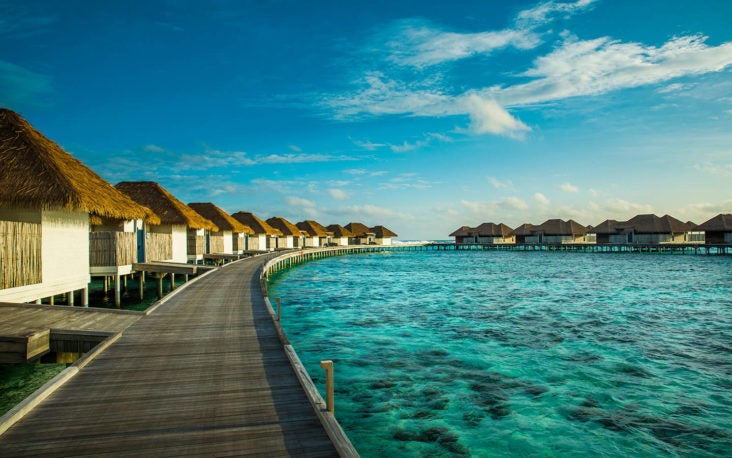 COMO Maalefushi is the first luxury resort in the Thaa Atoll in the Maldives' southwest region. This amazing resort has some of the best beaches and marine wildlife out there. It's accessible only by a 60-minute seaplane ride from the main airport in Malé (MLE).
There are 33 overwater villas and suites, as well as 32 tropical rooms, villas, and suites. Designed by Japanese architect Koichiro Ikebuchi, these rooms are built with New Zealand pine, teak floors, high-raftered ceilings, and Kajan thatched roofs. Every room has picturesque floor-to-ceiling windows with large decks.
A minimum of 775 square feet large, each of the rooms has open floor plans and an outdoor deck. Plus, you'll also find a private sundeck with loungers and a dining table, plus a large full bathroom with a large bathtub and a separate walk-in shower. There's also a flat-screen TV, a Nespresso coffee machine, tea facilities, and separate seating areas.
You can pick from 3 eateries:
Madi, serving local seafood and fresh tropical produce
Tai, serving fine Japanese cuisine
Thila, serving all-day international dining ranging from seafood to pizzas and Turkish food
You can also arrange from in-room dining 24/7.
At a glance, you'll find a 44-meter lap pool, a watersports center, a dive center, a spa with a yoga pavilion and a steam facility, a fitness center, a shopping boutique, a library, and a kids' play area.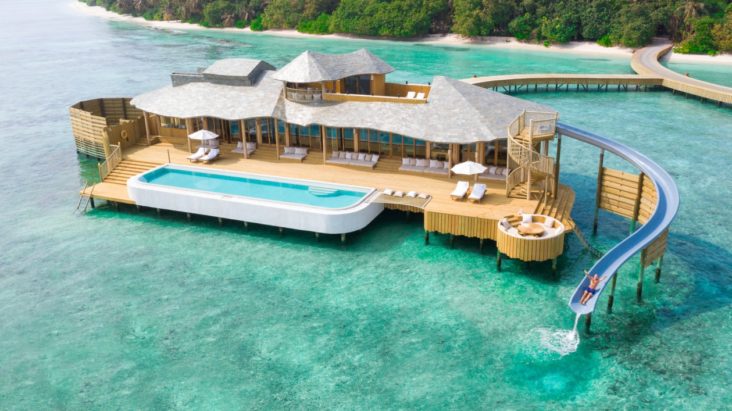 Our last (but not least!) option is known to be the most famous resort in the Maldives: Soneva Fushi. Not to be confused with its even more opulent sister resort Soneva Jani, Soneva Fushi is frequented by celebrities, athletes, and millionaires alike.
This property sits on an untouched island in the Maldives and contains white-sand beaches, crystal clear blue waters, and an inspirational set of amenities.
With 63 beachfront villas and 8 Water Retreats, you can book anything from a 1-bedroom retreat to a 9-bedroom complex.
The picture-perfect 1-bedroom Water Retreat with slide has a capacity for 2 adults and 2 children as well as 6,292 square feet of real estate.
Each of these rooms has a private pool, a water slide, a gigantic deck, a living room, an outdoor bathroom, a retractable roof, a sunken dining area, an upper deck with a dining sale, a daybed, and a full pantry and bar.
Soneva Fushi has 4 dining options, including a gastronomy restaurant with seating for 8, a Mediterranean eatery with incredible views high in the gardens, an Asian grill restaurant with a cheese room, and a polished sushi counter seating just 5 patrons.
Some of the complimentary activities here include service from a personal barefoot butler, access to the home-made chocolate room and ice cream parlor, a deep catalog of cold cuts and cheeses, a weekly sunset cocktail party, access to the Children's Den, non-motorized watersports like catamaran sailing, windsurfing, canoeing, and paddleboarding, snorkeling at the house reef, regular movie screenings, astronomy, yoga, meditation, personal bicycles or tricycles, glass-blowing demonstrations, and access to the tennis court and gym.
Of course, there's also a Six Senses Spa that offering Tibetan-style sensory treatments in true serenity.
Final Thoughts
Virtuoso is the largest network of travel advisors, and using them essentially opens the door to getting a bunch of free amenities at no extra cost to you.
As long as you book the best available flexible rate, you can enjoy perks like free breakfast, room upgrades, early check-in, late checkout, and a property credit during your hotel stay.
Focusing primarily on luxury hotels, Virtuoso offers an incredible value proposition.
We hope you've found this comprehensive guide useful in helping you get inspired for your next luxury hotel stay with our picks of the best Virtuoso properties to book for maximum value!