Real Redemptions Part 7: A Dream Vacation to the Galapagos, Aruba via Southwest & 2 Teachers Travel Italy
Hey there Real Redemptions readers – you may have noticed we recently took a short break from the series. But don't worry, we're still here!
We've just been working on a site redesign, improved content categories, a ton of great research, and brand new posts for y'all!
That being said, Real Redemptions is back with some seriously great points redemption stories that are sure to inspire you to book some trips of your own!
Read on to find out how:
One RR contributor (turned UP team member) took his family on a dream vacation to the Galapagos Islands
A financial blogger and his wife jetted off to Aruba with Southwest points
Two veteran school teachers trekked across Italy for a month
---
A Dream Vacation to the Galapagos
When we first contacted Jeff asking him to contribute to the Real Redemptions series, he gladly accepted. Jeff is the CFO at The Points Consultants where he utilizes his points knowledge to help others take their "loyalty portfolios" to the next level.
Little did we know that in the few short weeks after contacting Jeff, he would also become a UP author! How's that for "small world" networking?
Let's move along to his favorite redemption story: Jeff's family trip to the Galapagos Islands!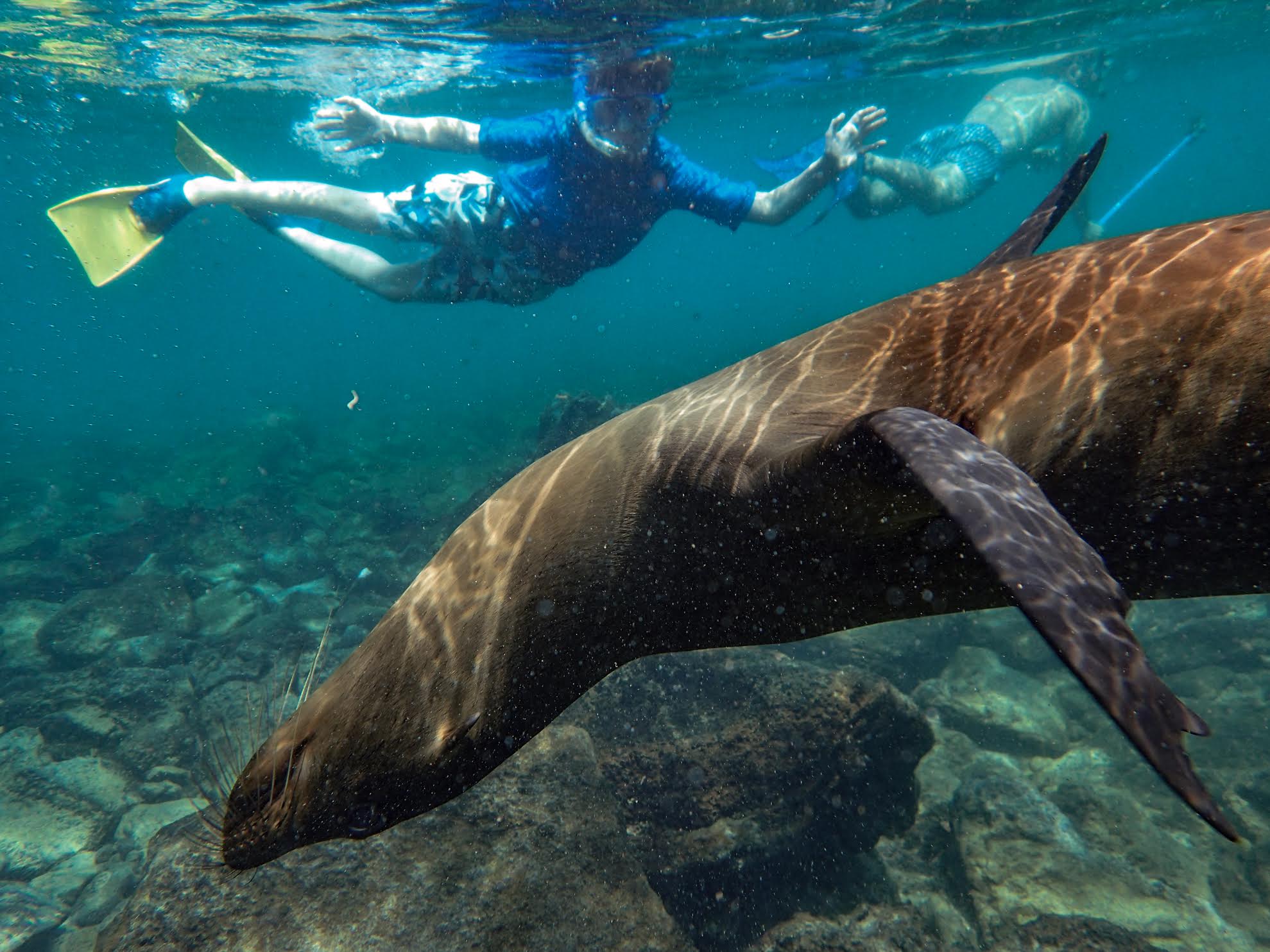 Since Jeff is earning and using points all the time (literally), it's difficult for him to pinpoint exactly which cards he utilized for this redemption. If he had to make an educated assumption, it would fall to the Chase United Cards and some Chase Ultimate Rewards cards, such as the Chase Freedom Unlimited and Chase Sapphire Preferred® Card. His Chase Ultimate Rewards came in handy here since Chase points can transfer to United.
Jeff knew he could find 4 award seats on Avianca between Quito (UIO) and the Galapagos Islands (GPS), so he wanted to book Star Alliance awards. He was able to find award seats from JFK to Quito on Copa for the outbound, and from Quito to Boston for the return. Although this wasn't ideal (since his family lives in Washington, D.C.), Jeff made it work because this was a dream destination for them!
He used Chase Ultimate Rewards points and transferred them to United to book the main flight awards. Then he used Chase Ultimate Rewards points transferred to Amtrak to book the train from Washington, D.C. to New York City. (Sadly, this transfer can't be done anymore.) Finally, he used Delta miles for award seats from Boston back to D.C.
Jeff's family typically flies economy so they can stretch their miles further, so they flew economy on Copa, Avianca, and Delta. They also took coach class on the Northeast Regional Amtrak route.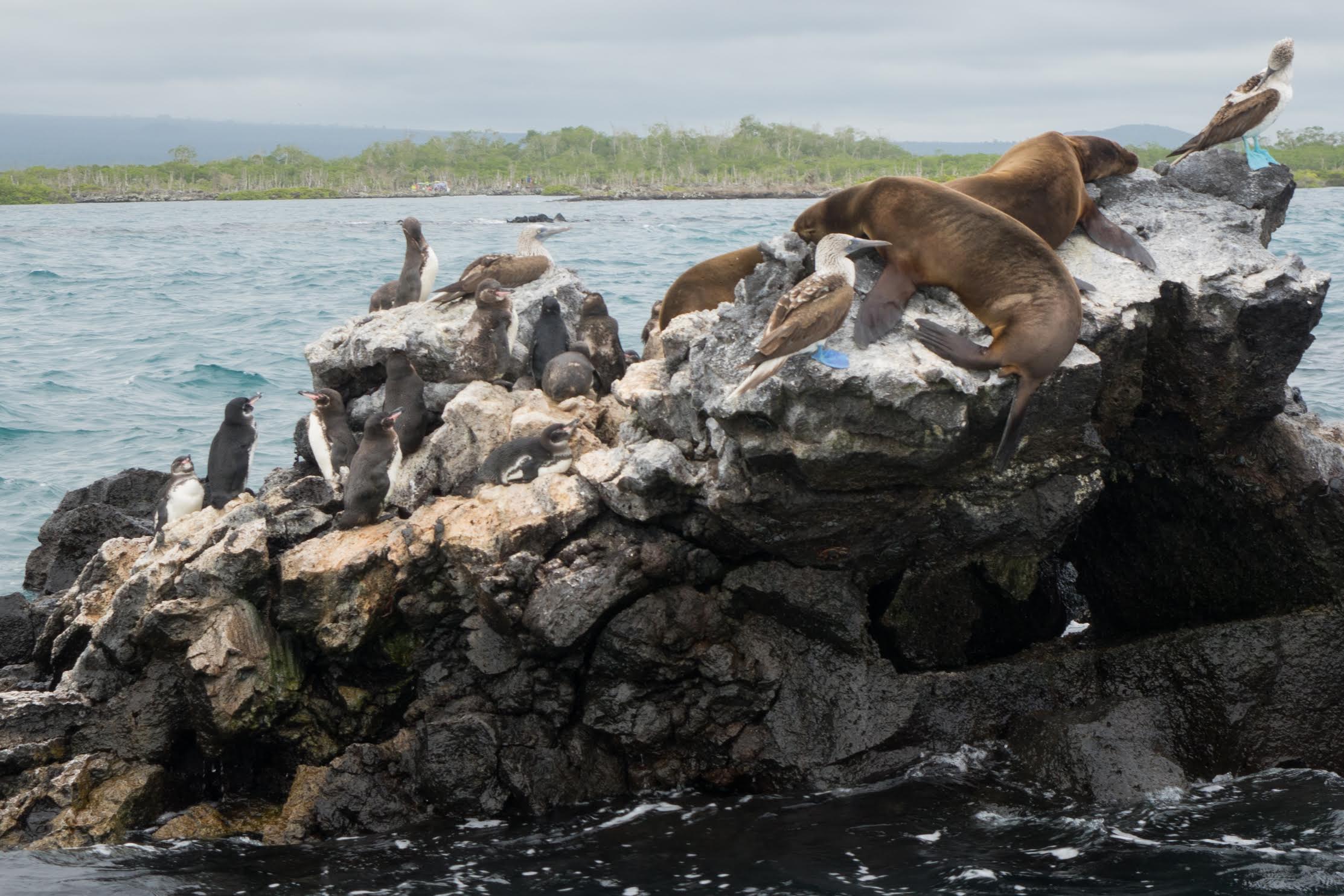 Now for accommodations! On the first island, they rented a home through Airbnb, and on the second island, they booked a hostel with private rooms. Jeff tells us these, unfortunately, had to be booked with cash, since there is a severe lack of points properties in the Galapagos Islands.
As mentioned previously, this was an extremely memorable redemption since the Galapagos Islands had long been a dream destination. In fact, both Jeff and his wife had wanted to travel there since childhood. Their family loves nature, animals, science, and anything outdoors, so this was a perfect place for them. They were able to experience a natural wonderland on land and in the water, and this was a trip that they'll never forget.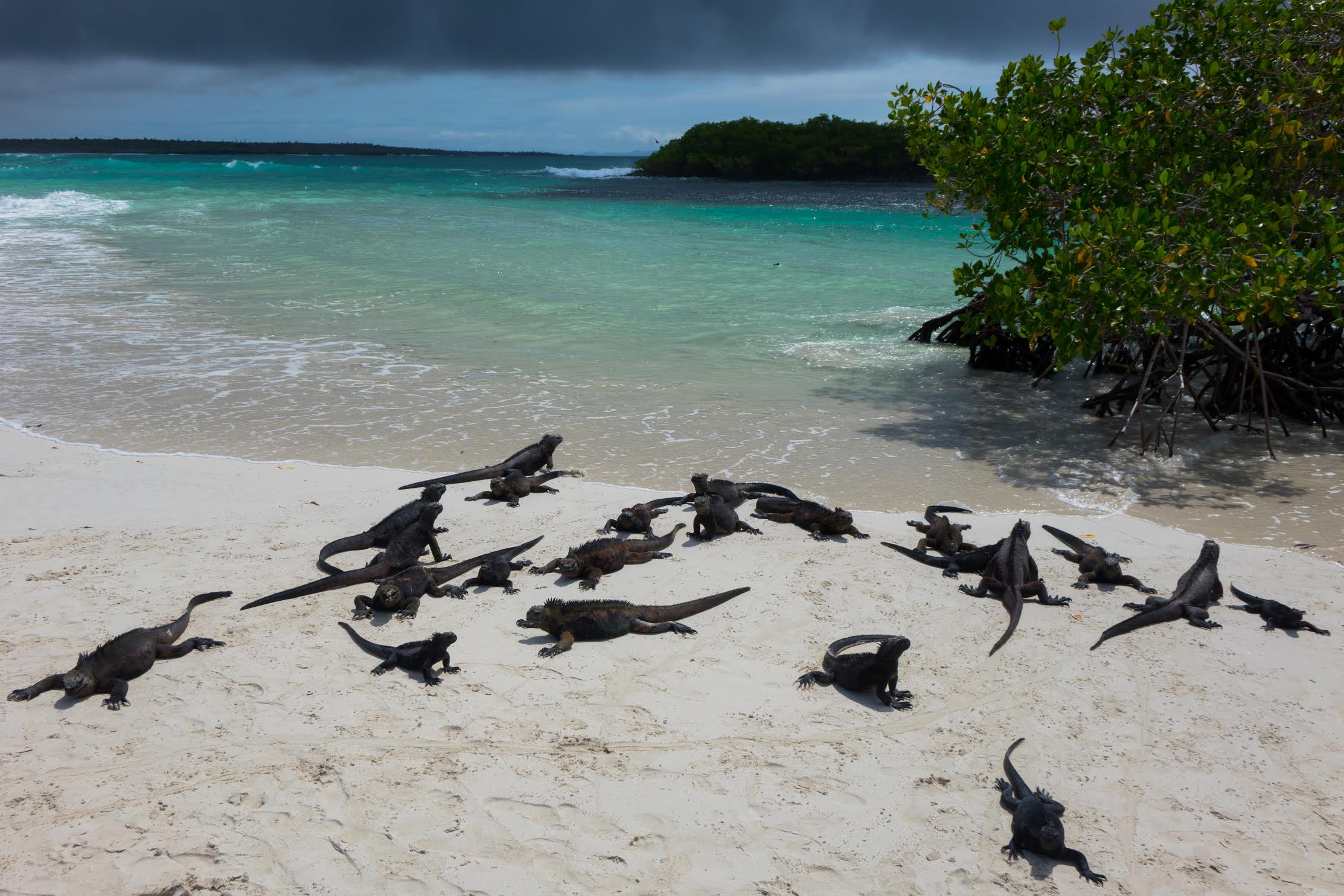 At the time of submitting his story, Jeff and his family had just returned from a spring break trip to the Sacred Valley in Peru, where they visited Machu Picchu, Cusco, and Ollantaytambo. They flew there on American Airlines and LATAM using AA miles.
As for what's lined up on his future redemption itinerary, Jeff wasn't kidding when he told us he's always earning/spending!
Shortly after his submission, their family was planning to use Amex points to fly AA down to Orlando for a week at Disney. Jeff says that with The Business Platinum Card® from American Express, he gets 50% of the points back since AA is his preferred airline (this is now 35% after some changes from Amex). In the fall, Jeff will be joining several friends in Munich for Oktoberfest, flying Virgin Atlantic premium economy to London that he booked by transferring Amex points.
Jeff's vast knowledge of points, miles, redemption opportunities, and travel news makes him a great fit for the Upgraded Points team. We're so happy to have him on board as an author and can't wait for our readers to experience more of his exceptional content!
---
Aruba via Southwest
Jim from WalletHacks has been writing about personal finance for over 10 years. Through his blog, he aims to teach people that managing money does not have to be difficult, complex, or scary. Jim says his approach to building wealth involves breaking things down into their simplest steps, optimizing it, and executing the strategy.
You can easily see how earning points/miles and making smart travel redemptions would fit into his plans!
For Jim's most memorable redemption, he and his wife were able to travel to Aruba using Southwest Rapid Rewards points!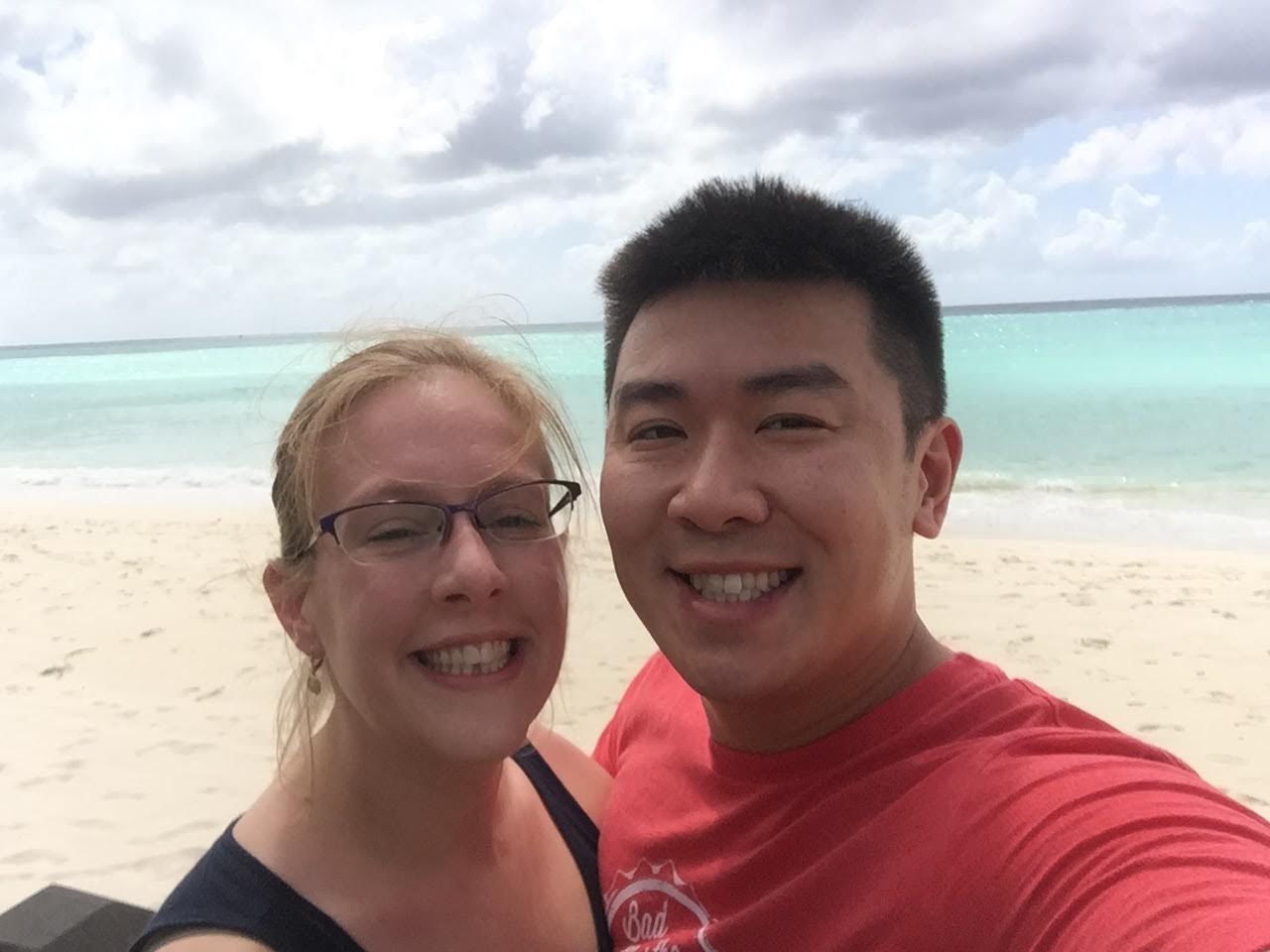 Jim and his wife earned the bulk of their points for the trip through credit card sign-up and spending bonuses. Specifically, they earned 100,000 Rapid Rewards points on bonuses and then 10,000 on regular spending. This earned them the Companion Pass, meaning Jim's wife was able to fly for free wherever he did.
Jim outlines his strategy in detail on his blog, but here are the basics for how he accomplished it at that time. (Note that these bonuses are now a bit different!)
Waited for a "spend $2,000 get 50,000 miles" promotion (at the time the standard was spend $1,000 get 25,000)
Applied for the Southwest Rapid Rewards® Premier Credit Card (he reports it had a $99 annual fee)
Added the Southwest® Rapid Rewards® Premier Business Credit Card (he says it also had a $99 annual fee)
Alternatively, he could have added the Southwest Rapid Rewards® Plus Credit Card at the same promo value, which he reports had the same $99 annual fee
With either option, (Southwest Premier + Business, or Southwest Premier + Plus) Jeff would have ended up with 104,000 points if he spent the minimum to earn bonuses. This left him with $6,000 of spending left to earn the final points to qualify for the companion pass.
Jim states this was his favorite redemption simply because they were able to get to another country without having to pay for anything. He paid in points, his wife flew for free on the Companion Pass, and he tells us this was such a great flight. The booking was super simple since everything went through Southwest, and Aruba was beautiful!
What stands out to us at UP is the fact that this redemption was simple, and therefore aligns perfectly with Jim's general money managing strategy: it does not have to be difficult, complex, or scary!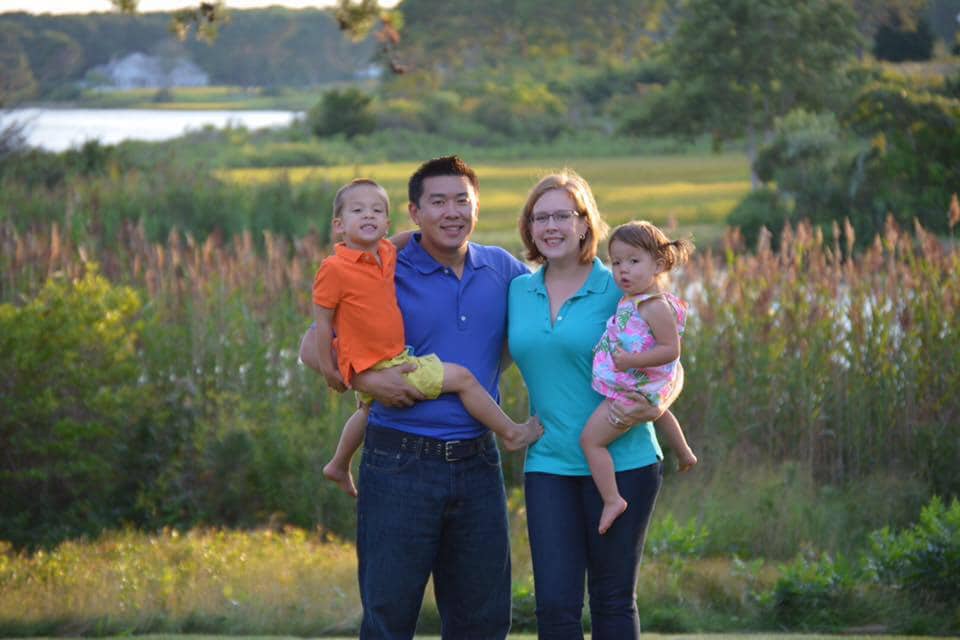 Jim and his family don't currently have any future points trips planned, but they're always looking for additional ways to optimize their travels!
Thanks for sharing Jim. We wish you many great adventures in the future!
---
Two School Teachers Travel Italy
Our next Real Redemptions submission comes from Grant and Bonnie of Our Wander-Filled Life. They're both high school teachers: Grant takes on English/literature while Bonnie tackles math. Outside of their love of teaching, this couple has a serious desire to travel all over the world. They tell us that whether it's by plane, train, boat, or truck and camper, they can't get enough!
Bonnie says their favorite redemption involves a trip to Italy where they spent an entire month trekking all over the country!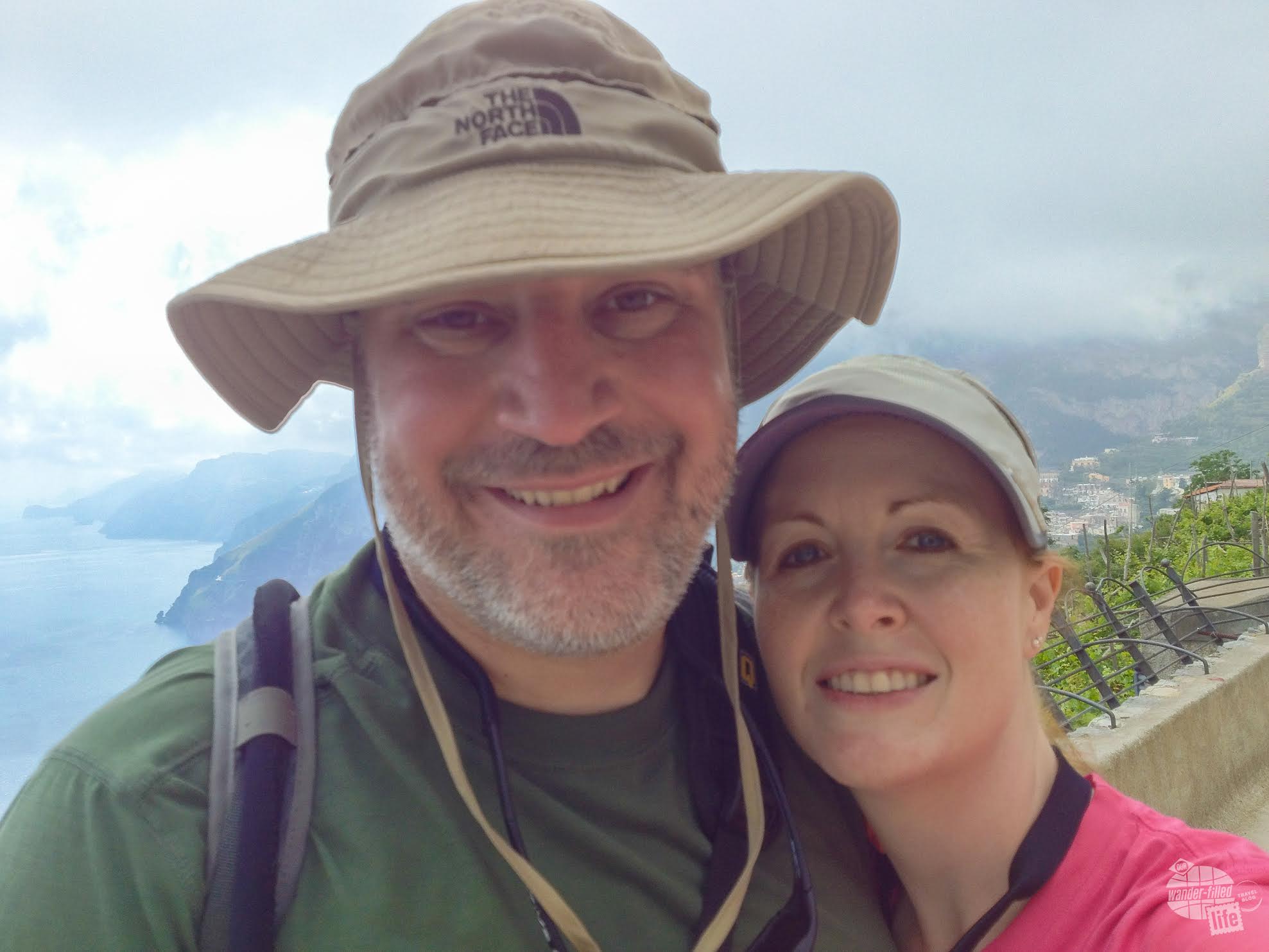 Since they generally have a summer break to work with, Grant and Bonnie used the Delta award chart to figure out the lowest possible cost in terms of points. Then they watched the route until they found optimal dates that worked for tickets at their "right price." Bonnie says she also consulted FlyerTalk forums for advice on finding the best deal and pinpointing when these deals would appear.
In terms of earning for the trip, Grant and Bonnie put almost all of their daily purchases on the Delta SkyMiles® Platinum American Express Card. With the welcome bonus, daily spending, and some previous Amex points in the bank, they were able to rack up enough SkyMiles to make it to Italy in Delta Business Class. The round-trip cost was 100,000 miles each for a route between Atlanta and Rome with a layover on each leg.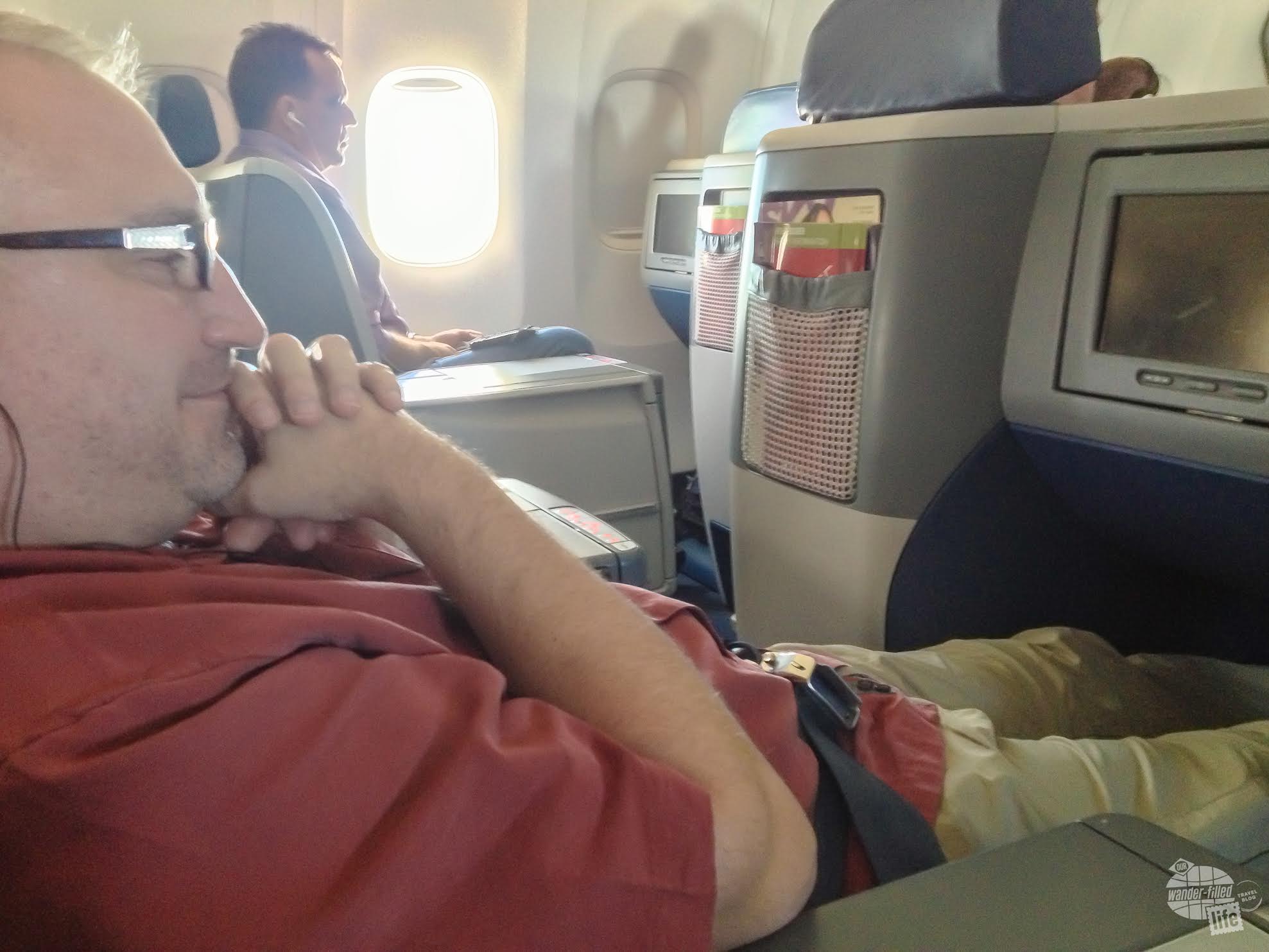 Bonnie tells us that flying business class was a treat since it wouldn't be within their budget if they had to pay in cash. Also, saving so much on the airfare allowed them to travel for the full month they were hoping for!
Once they got to Italy, Grant and Bonnie traveled by train, bus, ferry, and 1 internal flight to just about everywhere! From Rome and Venice to Sicily and Turin, they hit 16 cities in total. Now THAT'S a trip!!! We can't believe they accomplished it all in just 1 month!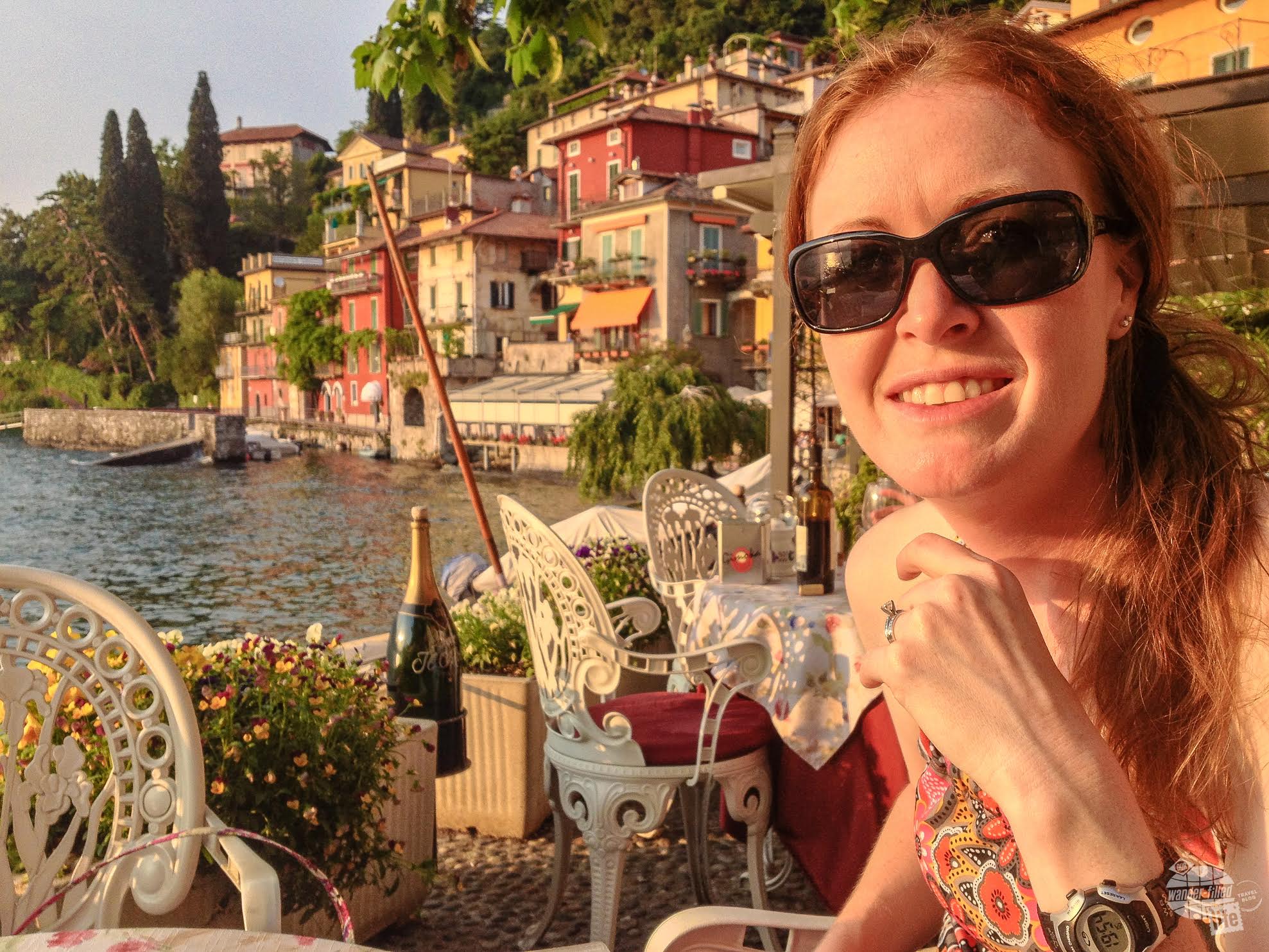 Their trip to Italy was this couple's first foray into the points game, and they have since become fairly focused on earning points for future travels! They've recently switched from the American Express cards to the Chase Ultimate Rewards cards with the goal of earning enough points to travel to Thailand in 2018! Since Chase Ultimate Rewards cards offer so much flexibility in terms of different transfer partners, even if Grant and Bonnie change their mind on the destination, they'll still have plenty of amazing options!
Bonnie tells us they also use the Citi® Hilton Honors™ Reserve Card and the Hilton Honors American Express Card to earn Hilton Honors points. By racking up some points on the hotel side of things, Grant and Bonnie plan to take a road trip this winter (2017-2018) through the mid-Atlantic. They're excited to have a pretty great adventure with all the money they'll be saving on accommodations!
We can't wait to hear about all the wonderful places this crazy world of points will take you guys!