The Sentri Trusted Traveler Program – Application Requirements, Interview Process [& More]
If you regularly visit international destinations, you've probably seen various options for frequent traveler entry programs.
Whatever your needs may be, the Department of Homeland Security (DHS) and the U.S. Customs and Border Protection (CBP) have implemented several trusted traveler programs aimed at speeding passengers through the airport and other port of entry lines faster and more efficiently.
SENTRI is the trusted traveler program for travelers entering the United States from Mexico. In this post, we'll look at:
What SENTRI is
How to apply for SENTRI
What the interview process for SENTRI is like
How SENTRI works with other trusted traveler programs
How you can use SENTRI to expedite your entry into the United States
What Is SENTRI?
Secure Electronic Network for Travelers Rapid Inspection (SENTRI) is a program providing modified security screening processes for its pre-approved members. SENTRI also provides major improvements in overall security, because it makes screenings more efficient.
SENTRI program participants can enter the United States via dedicated primary lanes at certain Southern land border ports. In addition, SENTRI members are allowed to use the NEXUS lanes when they enter the U.S. from Canada by land, though this doesn't work the other way around (such as into Canada).
Note that SENTRI differs from NEXUS because the latter is a joint program between Canadian and United States immigration authorities, whereas SENTRI is just a CBP program. This means SENTRI only applies to customs and immigration inspections coming into the United States, not into Canada or Mexico.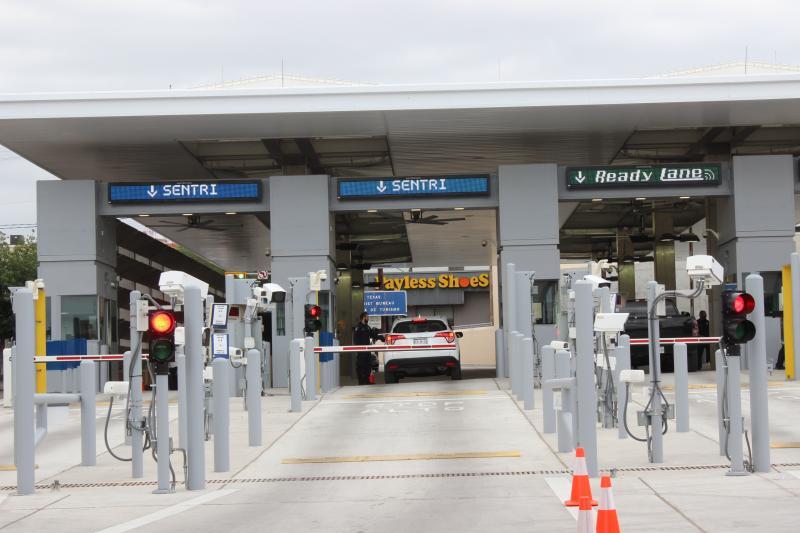 The History of SENTRI
SENTRI was established in 1995 by representatives from the U.S. Customs Service, the Immigration and Naturalization Service (INS), and 5 additional federal stakeholder agencies. The program was specifically designed to provide expedited U.S. CBP processing for pre-approved low-risk travelers.
The very first SENTRI lane was in Otay Mesa, California, and it was there that the design and concept were refined. More technology tests were conducted there, including lane-side facial recognition and in-vehicle biometrics.
SENTRI is one of 5 Trusted Traveler Programs, with 4 designed for both personal and business travelers:
The other program, called FAST, was started for the purpose of accommodating commercial trucking companies only. All programs (other than TSA PreCheck) are governed by the U.S. CBP; TSA PreCheck falls under the Transportation Security Administration's purview.
At one time (back in the '90s), the CBP Global Entry program was actually called INSPASS. After the CBP and INS merged, the current program took its place. Now, as many as 2 million individual travelers are enrolled and an estimated 50,000 new applications are submitted monthly.
Hot Tip: Enrollment in SENTRI includes both Global Entry and PreCheck, giving you the benefit of 3 major Trusted Traveler Programs.
How Does the SENTRI Program Work?
When you drive into the United States from Mexico, you'll pass through a SENTRI lane, have your credentials scanned, and be allowed to enter within a few minutes.
In addition, SENTRI members can enter a PASS ID membership number into the known traveler number field when booking reservations. You can also enter it on your frequent flyer profile with any airline.
Your membership number is basically giving TSA's Secure Flight System the necessary data for proceeding with Trusted Traveler verification. This is the same system that processes whether or not you receive TSA PreCheck on any domestic flight, and the information is also tied to your passport and processing documents.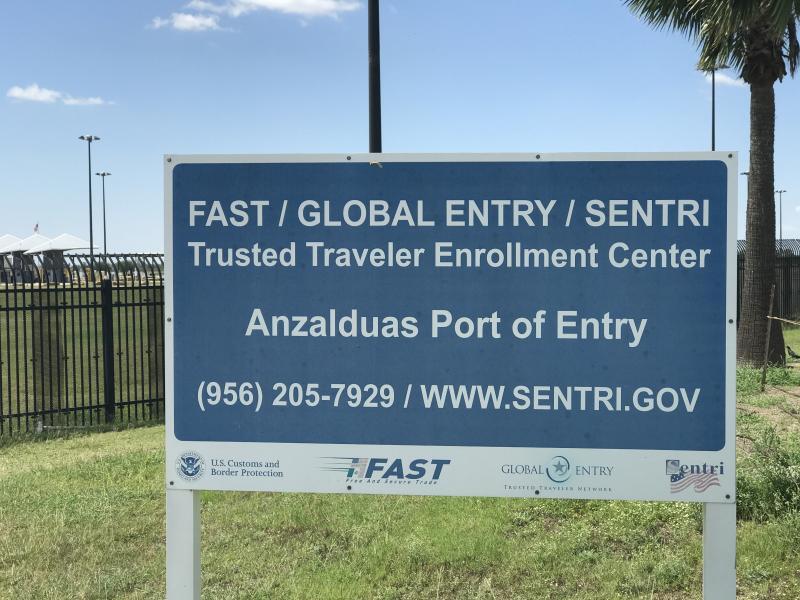 The Benefits of SENTRI
The many SENTRI Pass benefits include:
Expedited border crossings: When you drive into the U.S. from Mexico, for example, you'll simply visit an automated machine to process your admittance. You don't have to speak with a customs officer unless you need a secondary inspection.
Reduced airport screening/wait times: SENTRI comes with Global Entry and TSA PreCheck.

Global Entry allows expedited processing into the U.S. when you fly from an international destination.
PreCheck is expedited screening when flying out of an eligible U.S. airport (you can keep your shoes on and your electronics in your bag); see more details below.

No need to fill out customs paperwork: When arriving into the U.S., you won't need to fill out any forms by hand. The kiosk system will ask a few common-sense-type questions, so you won't need to actually use a pen and paper for anything.
TSA PreCheck Eligibility:

Skip most of the long airport lines — especially important if you're at a busy domestic airport or tend to run late for flights.
Keep your belt and shoes on at airport security.
Keep your laptop and liquids in their bags.

Additional country eligibility: SENTRI Pass is available in a variety of countries including the U.S., UK, Germany, the Netherlands, South Korea, Taiwan, Panama, and Mexico — members can enjoy expedited processing in these countries also.
Hot Tip: Having SENTRI doesn't necessarily mean you'll never speak to a border officer, though on most occasions you'll be allowed through with very minimal human interaction.
About SENTRI Biometrics
In trusted traveler programs, using biometrics can create a travel experience that is more seamless for all parties involved. In creating the SENTRI program, it was discovered that facial image recognition technology was the simplest system for CBP officers and travelers alike.
Biometric technology is hassle-free and highly intuitive, which means a traveler's identity matches can be made quickly and accurately. You'll sometimes find this same technology when boarding an aircraft; all you have to do is stand in front of the camera to have your photo taken. That picture is then matched to the photo you provided with your passport application. Once the photo is verified, you can board your flight.
Bottom Line: The same biometric technology that's used to help you board flights quickly has been applied to trusted traveler programs such as SENTRI to create a seamless experience.
About SENTRI Eligibility
When using SENTRI, your travel companions (e.g., family members, business associates, etc.) can only accompany you in the SENTRI line if they have their own SENTRI Pass. However, if you're flying, TSA PreCheck allows children under 12 to accompany their SENTRI-enrolled parents.
SENTRI Pass membership application is open to:
U.S. citizens
Lawful permanent U.S. residents
Canadian citizens
Dutch citizens
German citizens
Mexican nationals
Qatari citizens
South Korean citizens
UK citizens
In addition, Canadian citizens/residents who are already NEXUS program members are automatically entitled to all of the SENTRI Pass program benefits, too.
Minors under the age of 18 must have a parent or legal guardian's consent to participate in the program.
Applicants must voluntarily submit to a thorough background check against a number of databases, including all of the following:
A criminal database
A CBP database
An immigration database
A law enforcement database
A terrorist database
Applicants must also undergo:
A 10-fingerprint check with law enforcement
A personal interview with a CBP Officer
Hot Tip: Do not hide any previous criminal history in your SENTRI application or you may be denied approval. The customs officials looking at your application will uncover these details whether you share them or not, so it is best to be honest.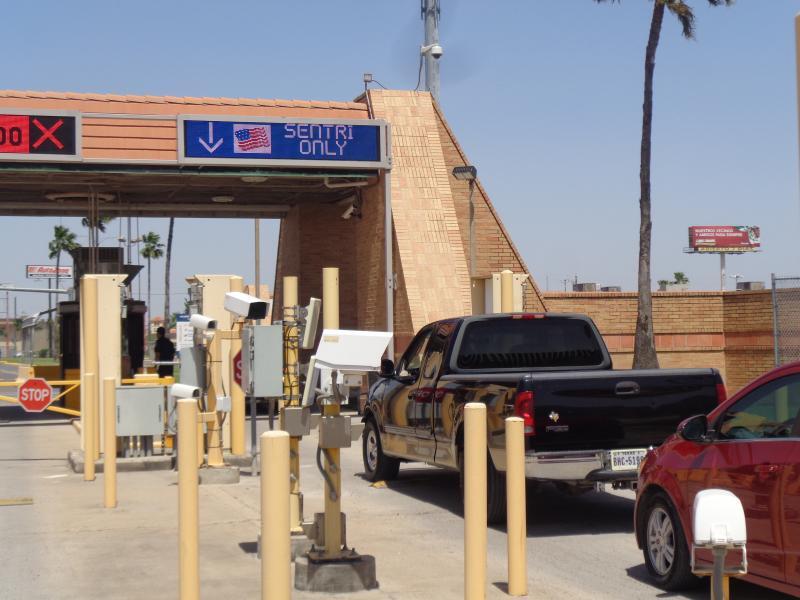 SENTRI Restrictions & Ineligibility
You may not be eligible for SENTRI if you:
Enter false or incomplete information on your application
Have been convicted of any criminal offense, have criminal charges pending, or have any outstanding warrants (including a DUI)
Have violated agriculture, immigration, or customs laws/regulations in any country worldwide
Are the subject of ongoing investigation(s) by any local, state, or federal law enforcement agencies
Are not admissible to the U.S. under an immigration regulation (including applicants with either approved waiver of inadmissibility or parole documentation)
Are not able to satisfy authorities regarding your low-risk status
Hot Tip: Being convicted of a crime doesn't necessarily mean you are ineligible to apply for a SENTRI card. It just means your chances of being approved are somewhat lower.

How to Apply for a SENTRI Pass
Before applying, you should ensure that you're eligible for SENTRI by following these steps in the application process:
 Create a Trusted Traveler Program (TTP) System account. Whatever your age, you need to have your own TTP account, as this is the vehicle for creating a SENTRI card.
Log in to your TTP account and complete the application.
Pay the non-refundable fee, which is required with every completed application.
After acceptance of your completed application and the fee, CBP reviews your application.
If your application is approved (conditionally), your TTP account will give you instructions for scheduling an interview at a SENTRI Enrollment Center.
Be sure to bring your valid passport(s) and 1 other form of identification, (e.g., ID card or driver's license) to your interview. If you are a lawful permanent resident, you will need to present your permanent resident card. Other requirements include vehicle registration plus evidence of U.S. auto insurance.
One person can fill out multiple applications, meaning a family member could fill them out for their entire family. When applying online, you will need to submit separate applications for each family member by filling out every section.
Hot Tip: There is no such thing as a whole family application for SENTRI — each family member will have to submit separate application forms, since CBP needs a separate background and security check on each individual.
The entire process can take between 2-6 months, depending upon the application and interview backlog. Your initial application only requires around 20-30 minutes, but conditional application approval could take up to 6 weeks, and the interview booking time period could be weeks or months.
SENTRI passes are valid for 5 years from the issue date before they must be renewed.
Application Delays
The CBP advises that you may experience delays in the processing of your application, in part due to limited manpower and processing ability of the Trusted Traveler Program partners. This may also extend into limited appointment availabilities at some TTP sites.
Where to Apply for SENTRI
Enrollment centers and SENTRI lanes can currently be found at these ports of entry, primarily located along the border:
Arizona
California
Calexico
Otay Mesa
San Ysidro
Texas
Anzalduas
Brownsville
El Paso
Hidalgo
Laredo
Pharr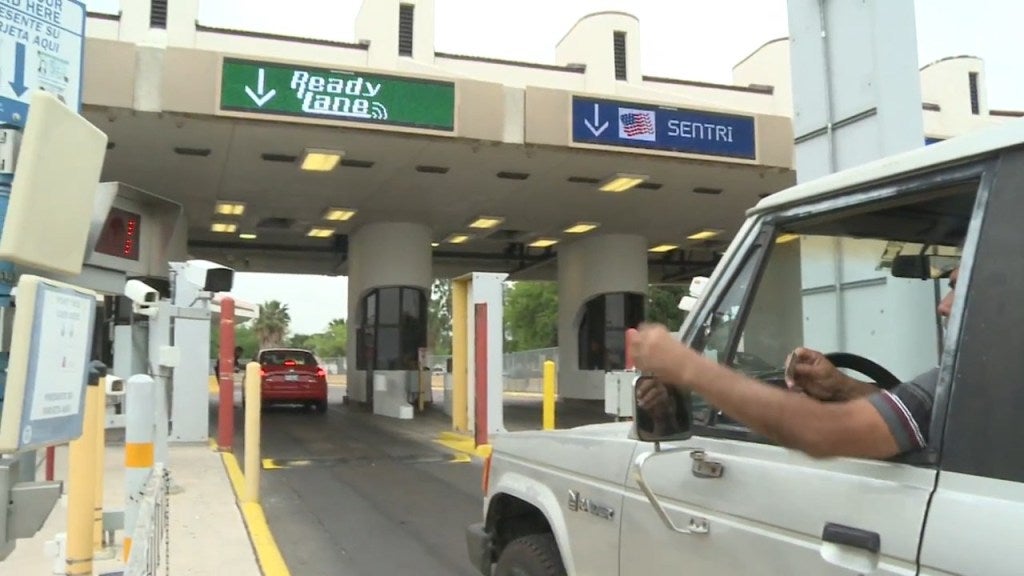 What Is the SENTRI Interview Like?
To get SENTRI, you must present yourself for an interview in front of a CBP officer.
This interview is fairly painless; you don't need to dress in your Sunday best, though you should appear presentable. The interview process won't last more than a few minutes, and you'll be asked several questions along with having your fingerprints taken.
Here are some typical questions you can expect to be asked throughout the process:
Why do you want a SENTRI card? Explain your reasons for wanting the card, and why you are applying for this card vs. other trusted traveler programs. If you conduct a lot of business between Mexico and the U.S., you should state this and say why the program is important for you.
Have you had any previous incidents at the border? If you've been stopped, questioned or searched before, it's important for the interviewing officer to know. Essentially, they want to know what the issue was to determine whether you pose a risk.
What countries have you visited in the last few years? This is asked to see whether you've visited any "at risk" countries, or those with a previous history of drug smuggling or terrorism, for example. If you have, it doesn't completely exclude you from receiving SENTRI; it simply creates a bigger picture for the agents to interpret.
What do you do for work? You don't need to go into full detail, but the officer will be looking to see what you do for a living and how you support yourself to help rule out the possibility you'd be using SENTRI for any illicit reasons.
Have you had previous criminal convictions? Just because you have a previous history of crime doesn't mean you won't receive a card. Generally, crimes further in the past are looked upon more favorably than crimes that are recent, though many crimes do carry an automatic disqualification (such as many felonies). Just be honest about your past — if there's something questionable, they will find out what it is, so it is much better for you to be forthcoming.
Do you have any business relationships or transactions on either side of the border? If you work for a particular company that transports goods, you should state that, as this will allow the interviewing officer to further understand why you want a SENTRI membership.
Hot Tip: The interview process usually takes about 15 minutes from start to finish. You will have your picture taken, so make sure to dress in something that you want to represent you for the next 5 years!

U.S. Global Entry
U.S. citizens can utilize their SENTRI memberships at Global Entry kiosks in participating U.S. airports. SENTRI members who are Mexican nationals can apply for Global Entry once they have passed a risk assessment check that is conducted by the Mexican government.
Global Entry members are allowed to use kiosks in select international arrivals airports for expedited processing. Instead of filling out a customs declaration form, members answer a few questions on a kiosk and then move forward with presentation to an officer, usually just by handing over a verification slip that prints from the machine.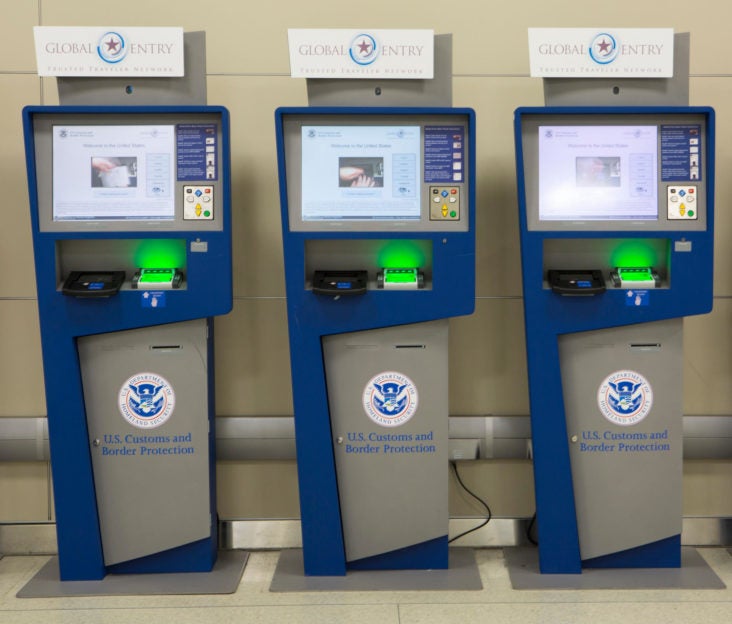 Verification & Updates for Vehicle License Plate Info
When you drive through a port of entry, your vehicle may be searched — but if you register your vehicle, you may not have to be searched and can proceed through the entry more quickly.
SENTRI members who currently own SENTRI-registered vehicles should check whose membership the vehicle they're driving is enrolled under, to ensure the appropriate family member is verified and has updated the vehicle's license plate information. (In other words, you should be driving the SENTRI vehicle you have registered, not someone else's.)
If you have a vehicle that is already registered under the name of one particular immediate family member in the SENTRI program, then you don't need to re-register that vehicle in your name.
To avoid processing delays, though, you must verify and update your vehicle license plate info when it changes. Any SENTRI member who doesn't update their license plate information could see delays while CBP officers attempt to verify their license plate information.
If your vehicle's windshield has been damaged, you will need a new SENTRI tag (which is placed in the windshield upon approval so it can be seen as you enter the border checkpoint). You can get one by calling one of the Enrollment Centers, reporting the damage, and applying for a new SENTRI tag.
SENTRI Cards
Once you have been approved for participation in the SENTRI program, you'll receive an RFID card for use at any/all designated SENTRI air, land, and marine ports of entry. Your SENTRI membership card is considered to be a valid travel document, and it can be utilized in place of your passport under the Western Hemisphere Travel Initiative (WHTI).
Remember that SENTRI conforms with the Global Entry program for expedited immigration and customs clearance, as well as TSA PreCheck for faster airport security checks.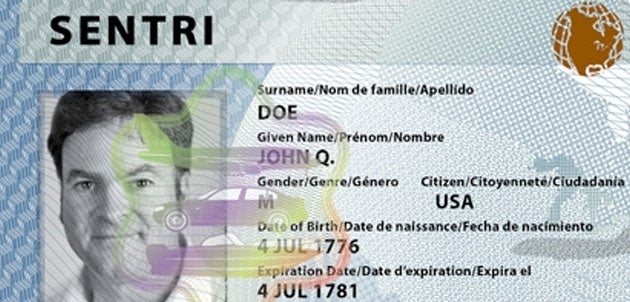 Activating Your SENTRI Card
Once you receive your card, you must activate it. Begin by logging into your TTP account, and then click on the "Activate Membership Card" button in the Program Membership section to activate your card once you receive it.
Card Updates
You need to update all of your contact info and any changes to your documentation (e.g., a new passport, driver's license, permanent resident card, etc.) as they occur. If you are convicted of a crime (with the exception of traffic violations), you must inform SENTRI by calling an Enrollment Center.
In addition, you should keep SENTRI updated regarding any new passport details by calling one of the Enrollment Centers if anything changes. If you lose your SENTRI card, you can get a new one for a small fee simply by calling one of the Enrollment Centers to report the loss. Do not apply for a new card via the SENTRI application, as it will cancel your program membership.
How Much Time You Can Save
SENTRI members are screened faster than non-SENTRI members both at airports and borders (under a combination of SENTRI and Global Entry use, since the membership comes with both). In fact, one recent study showed that your SENTRI pass could easily pay for itself in 2 round-trips based on the amount of time saved overall.
This particular conclusion was reached by monetizing the time spent waiting in line, and then figuring in the fuel and carbon emissions from an idling engine. The institute then compared how much time was spent in the SENTRI lines vs. the amount of time spent in the non-SENTRI lines.
Bottom Line: In the end, the study concluded that SENTRI lane users saved around $28.10 (in monetized time) for each round-trip.
SENTRI Cost Information
How Much Does SENTRI Cost?
The SENTRI nonrefundable enrollment and application fee is $122.25, and your SENTRI status will be valid for 5 years.
Most major premium credit cards do not cover SENTRI enrollment, but they do cover Global Entry or TSA PreCheck. You will need to decide whether enrolling in Global Entry using your credit card reimbursement is better, or if you should pay the separate SENTRI cost.
Hot Tip: If you frequently travel from Mexico into the U.S., you will likely find so much additional value in SENTRI that it is worth paying the separate fee.
Other fees
If you lose your card and need a replacement, there will be a $25 fee. If you lose a transponder (mounted in your vehicle to assist with entry via a vehicle lane into the U.S.), there will be a replacement fee of $42.
Additional fees will apply when enrolling multiple vehicles in the program (up to a maximum of 4 vehicles). These fees will apply toward a 2-year enrollment in the SENTRI program.
Bottom Line: There isn't a major premium credit card that covers SENTRI fees, but there are cards that cover Global Entry and PreCheck — so you'll need to decide which is more valuable for you and which fees you may want to pay.
Traveling With Children & Pets
No matter the age of a child, if you want them to be traveling with you when you use the SENTRI lane, they need to have a SENTRI pass. If you travel by car, all occupants of the vehicle have to be SENTRI pass holders if you are using the SENTRI lane.
You can only use SENTRI at airports (via Global Entry) if you have your SENTRI or Global Entry card. You are required to fill out a separate application form for each child, and they must attend your SENTRI interview with you.
Domestic pets are allowed to be transported through the dedicated SENTRI lanes at both land border crossings and SENTRI kiosks. Birds and any other prohibited animals will not be allowed in any SENTRI lanes.
Pets that are allowed will need to have a valid rabies vaccination certificate, which is dated and signed by their licensed veterinarian. The certificate must:
Clearly identify the animal by age, breed, coloring, and sex, along with any distinguishing marks
Include the expiration date, name, and serial number of the vaccine
Show the (unexpired) vaccination period of validity
Other important pet travel facts:
Pet tags are not accepted in lieu of the above certificates.
Kittens and puppies under the age of 3 months don't have to have rabies vaccination certificates. Proof of age is highly recommended.
Animals used for commercial purposes (i.e., racehorses or breeding animals) are considered commercial importations and will not be allowed in SENTRI lanes.
Hot Tip: Humans must also be aware of vaccinations that they may need when traveling! See our complete guide on Travel Vaccinations and Travel Health for all the details. 
Items Permitted in SENTRI Lanes
Some personal items are permitted in the SENTRI lanes, including:
Alcohol: An amount within the member's personal entitlement. If you are over this amount, you must declare it.
Duty-paid tobacco products: If you are over the personal entitlement amount, you must declare it.
Gifts worth $100 or more when entering the U.S.
A reasonable amount of personal effects.
Food is allowed across the border, but it should be declared, even if you think it is nothing important. Something "harmless" like an apple could be cause for removal from any trusted traveler program if it is not declared properly — when in doubt, always declare.
About the National Vetting Center
The National Vetting Center (NVC) is an interagency collaborative that helps provide a clearer picture of homeland security, border security, and national security, as well as any public safety threat that might be perpetrated by someone transiting U.S. borders.
The SENTRI program gets information about its participants from the National Vetting Center, which is important to know — it means the program is always aware of new information about members, even if you don't openly disclose it (such as crimes).
The NVC is also responsible for simplifying, strengthening, and streamlining all of the very complex information and methods utilized by U.S. intelligence and law enforcement agencies when making critical operational decisions.
TSA PreCheck
If you are a U.S. citizen who has become a SENTRI member, then you also have the privilege of using TSA PreCheck on any/all participating airlines. Simply enter your Known Traveler Number or CBP ID number from your SENTRI card into your flight reservation information or your frequent flyer account.
About TSA PreCheck
Members of TSA PreCheck have many benefits. For instance, passengers at PreCheck security checkpoints are not required to remove some items of clothing (e.g., shoes, belts, or lightweight outerwear), and usually only pass through a metal detector instead of a full body scanner. In addition, passengers can leave liquids and/or laptops inside their carry-on luggage.
All eligible travelers' Trusted Traveler information will be embedded in their boarding pass barcode, which lets the TSA know whether you're eligible to use the PreCheck lanes. However, it's worth noting that even TSA PreCheck-approved travelers are subject to random searches and/or security screenings.
TSA PreCheck has now been expanded to include non-U.S. airlines. Since launching in October 2011, it has been made available to many elite members of participating airlines' frequent flyer programs, as well as members of CBP Trusted Traveler Programs (including SENTRI), who are U.S. citizens flying on the participating airlines.
These are just some of the North America-based airlines currently participating in the TSA PreCheck program:
Air Canada
Alaska Airlines
American Airlines
Delta Air Lines
Hawaiian Airlines
JetBlue Airways
Southwest Airlines
United Airlines
The TSA also claims to be consistently working to enroll other airlines in the program.
In addition, members of the military on active duty are eligible to use PreCheck. If you are a SENTRI program member, you automatically have membership in TSA PreCheck. In fact, all individuals who are cleared to enroll in any of CBP's eligible Trusted Traveler Programs (including SENTRI) are automatically qualified for participation in TSA PreCheck when flying on participating airlines at any participating airport.
Final Thoughts
If you're one of the many people who frequently travel internationally, then you know exactly how difficult and time-consuming going through customs can be. That's why programs like SENTRI were created — to provide fast and easy pre-approved clearance for travelers who are low-risk.
SENTRI can help lower your stress level, save you time, and simplify your travel by allowing you to speed past those long customs entry lines and arrive at your destination much faster. If you travel frequently from Mexico into the United States, the SENTRI program is definitely for you.