The Ultimate Guide to Volunteering Abroad and Volunteer Travel
Volunteering abroad is something many people sit and think about doing when they reach their teenage years and beyond. If you are wondering what it would be like, our advice is to stop thinking about it and go research one of the wide range of opportunities out there. Then get brave and go do it!
There's a volunteer post to suit everyone and the world is just waiting for you to discover the right position for you.
Reasons to Volunteer Abroad
There are many, many reasons to join a volunteer organization and volunteer abroad. Not only will you be able to see the world, but you will also enhance the lives of others, make a difference in the world, and grow as a person, all while experiencing things that can never be taught in the classroom.
Here are some other great reasons to go volunteering:
Make a Difference
The main drive and purpose for people volunteering overseas is usually because they have a desire and a passion for helping others living in different communities and cultures. The personal satisfaction volunteers experience is overwhelming, and often, the overriding reason they volunteer in future programs.
Volunteering abroad allows you to make a difference in the world, usually in areas where help is needed the most. The majority of volunteers report that it's a rewarding and fulfilling feeling to know you've positively impacted and influenced the lives of other people.
See the World
There are a vast number of opportunities available when considering where to volunteer to work abroad, most of which will provide you with the opportunity to experience working life in a totally different environment from home.
The volunteer job itself may be hard work, as well as physically and emotionally demanding, but the responsibility of it all will almost definitely offer you the chance to grow as a person — and learn to adapt to working under conditions unlike those back at home. These could range from simple changes in the working environment such as the temperature and climate to ensuring you are considerate and sensitive to cultural differences, or to get a job done with less sophisticated tools and resources.
Meet New People
When you sign up for a volunteer program, you will be joining a team of other volunteers who have decided upon the same destination as you, and they are likely to be as nervous, passionate, and caring about your chosen cause as you are. Being thrown together to work collaboratively is an excellent way to forge new friendships that can last a lifetime.
You will spend your working days together as a team, eating together, and probably lodging together. This means you will be spending an intense amount of time with your new colleagues and will naturally learn about each other's lives and personalities. You will also find out more about yourself in the process.
Discover New Experiences
While volunteering overseas can feel daunting and scary as you face the complete unknown, embracing every aspect of it will reward you with an exciting adventure that you will gain so much from in the future.
While you are working abroad, you will be able to immerse yourself into different cultures, which will give you a fantastic opportunity to see different things, try new things and do completely different activities to those you would typically fall back on at home.
Bottom Line: During your trip, you will get to taste new foods, experience different music, attend traditional cultural, social occasions, and live among a different way of life, experiencing amazing new things along the way.
Become Independent
People who volunteer abroad almost always report that they come back from their trip a totally changed person compared to the one who first set off. Working abroad will give you the chance to develop your own skills independently while learning to cope with all of the day-to-day logistics by yourself.
You will be able to independently manage and organize your time, travel, lodging maintenance, shopping, and food — all the things which you may often rely upon others to support you with at home. Your volunteer post and time spent working overseas will help you to cope with changes, difficult or stressful situations and unexpected scenarios, and see you grow as a person.
Push Yourself
When choosing your destination and volunteer program, don't be afraid to choose something that is out of your comfort zone. If you are curious about a place or feel the cause is worthy, don't be put off by aspects which you would normally shy away from.
You are about to embark on a personal adventure, and you will surprise yourself by just how capable you are at tackling new tasks and working in unfamiliar settings. Imagine the enormous sense of pride you will feel for pushing yourself to give something a go and accomplishing something you never thought you would.
Bottom Line: Volunteering will lead you to be more adventurous and courageous with everything else the world has to offer you in the future.
Teach Others and Learn Something New Yourself
Volunteering abroad is a wonderful way to exchange skills and experiences and uncover aspects of yourself that aren't necessarily tapped into at home. Not only will you learn new things from being in a different working environment, culture, and way of life, but those within the community you visit will have the opportunity to learn something from you.
Whatever skills you have can be utilized within an organization — cooking, cleaning, building, gardening, singing, or dancing, just to name a few. During your trip, don't be shy about trying something completely new. You may even discover you have skills in a particular area which you never knew you had.
A New Perspective on the World
Volunteering in parts of the world and seeing first-hand how life and conditions are entirely different from those you have grown up with is often an eye-opener that never leaves you. Seeing how rural communities cope with poverty and lead lives less privileged than your own can be emotionally difficult to witness at first.
It can also make you extremely grateful and humble for the comfortable life you have led so far. Alternatively, your volunteer post might be helping to protect animals, nature, and our environment. Most volunteers who are returning from such preservation programs are inspired to support campaigns and charities for positive change.
Enhance Your Language Skills
Wherever in the world your chosen volunteer organization is, you'll be sure to have the opportunity to improve your language skills. You might go there not knowing a single word and need to communicate with non-verbal gestures, but pretty soon you will have mastered many of the basic phrases.
You might be visiting a country where you already have some knowledge of the language, and it will be a chance to converse with the locals and develop your language skills from the textbook style to the colloquial form.
Hot Tip: You might be visiting a community where the locals are interested in learning your native tongue, turning you from volunteer to teacher in an instant.
Challenge Yourself
Sometimes we limit ourselves and the activities we undertake because we lack the confidence to do so, or we are anxious about unfamiliar situations. Volunteering abroad will encourage you to challenge your own personal boundaries.
With the support of the organization and the other volunteers in your team, you will have many opportunities to try new things, gain confidence, and generally throw yourself headfirst into a whole world of new experiences. You never know, you may end up falling in love with a new hobby or interest which you'd never otherwise even tried.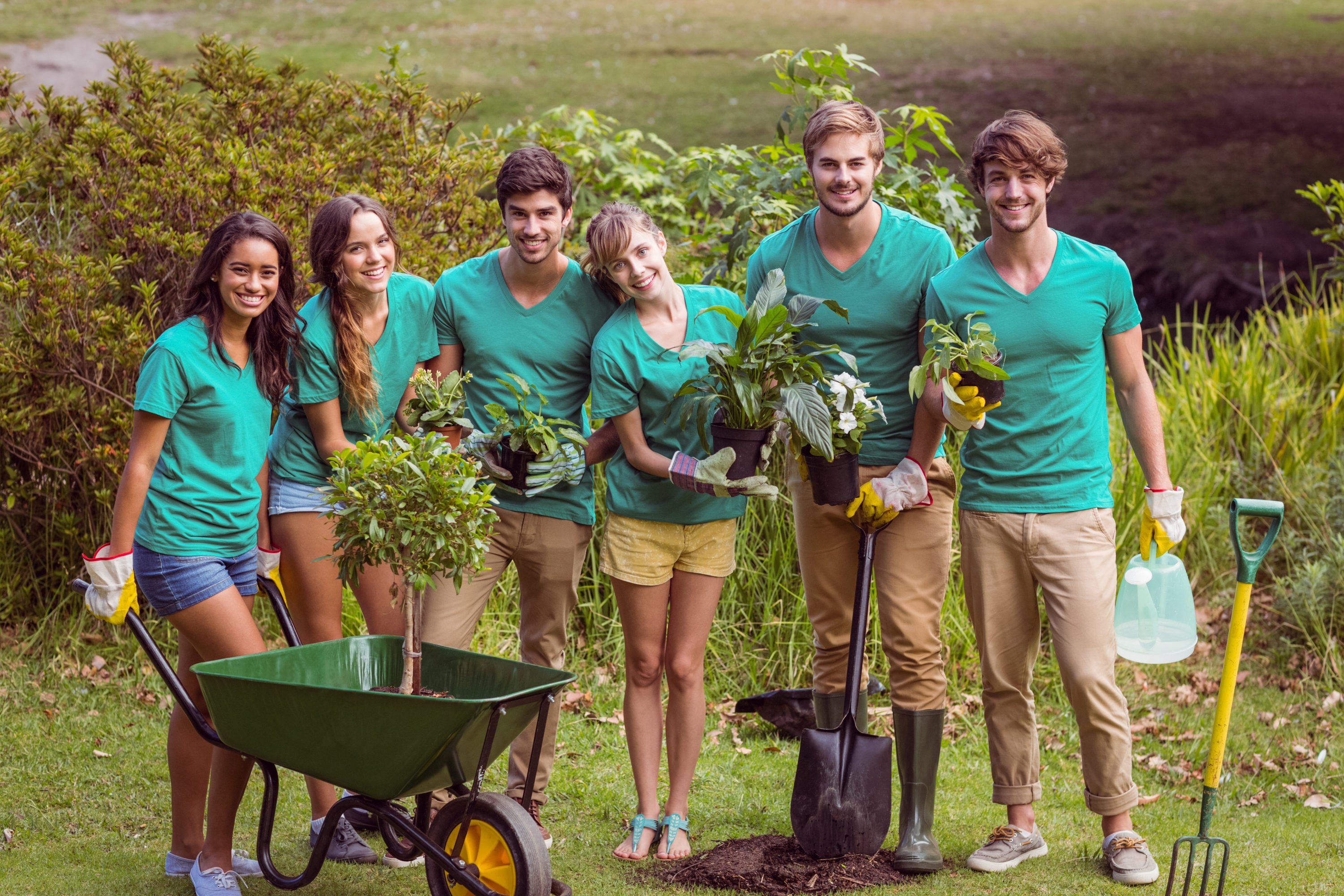 Volunteering Benefits for High School and College Students
Volunteering overseas not only has a positive impact on the community which you choose to contribute — it can also help to shape you as a person. It will show prospective educational institutions or employers that you are willing to push your boundaries.
Whatever age you are, there are lots of great reasons to volunteer overseas.
Benefits for Volunteering While at High School
Volunteering while you are at high school will give you the opportunity to learn new skills, experience different things, and explore different environments. There are aspects of education that can never be taught within the standard classroom.
When choosing your volunteer position, you will also have the chance to gain some insight into many different careers, which could potentially be of interest to you. Outlining your volunteer work on your college admission forms shows a great deal about your character and personality.
College officials will be able to see that you are passionate, dedicated, and committed as a student and that you are also a caring individual who wants to make a difference in the world. Such examples of motivation, courage, and excellent organizational skills are highly sought after in higher education.
Hot Tip: Some volunteering projects will also reward you with academic credits, which will be super beneficial for your college admissions.
Benefits for Volunteering While at College
Volunteering abroad during your breaks from college can provide you with the opportunity to develop your knowledge and gain first-hand experience in your chosen field. There are many different options for volunteering out there, and there's bound to be something that correlates with your chosen career that can support your academic learning.
Detailing your overseas volunteer work on your resume will show future employers that you are dedicated to your chosen career path, that you are adventurous and motivated, and that you possess the skills necessary to manage and organize your schedule.
If you decide to volunteer abroad as an alternative to spring or summer vacation, it shows that you are more committed to making a difference than you are to topping up your tan.
Bottom Line: Volunteering while at college is a fantastic opportunity to gain a cultural understanding and deepened awareness of a particular part of the world which ordinary tourism and travel could never offer.
The Different Types of Volunteer Work
There's a massive range of options out there, and whatever motivates you the most, you can be sure to find a volunteer program to suit. Here are just some of the programs available:
Children
Volunteering for children's projects is always a popular choice, and those who have experience in working with children won't be short for choices of programs available to them. If you are able to plan, organize, and carry out children's activities, then you might be the perfect volunteer in this area.
Whatever your skills – singing, dancing, sports, art, cooking, or gardening to name just a few – there are children out there who will love your energy and enthusiasm in school and summer camps. Working with children is rewarding and fulfilling, and you are almost guaranteed to learn as much from them as you do yourself.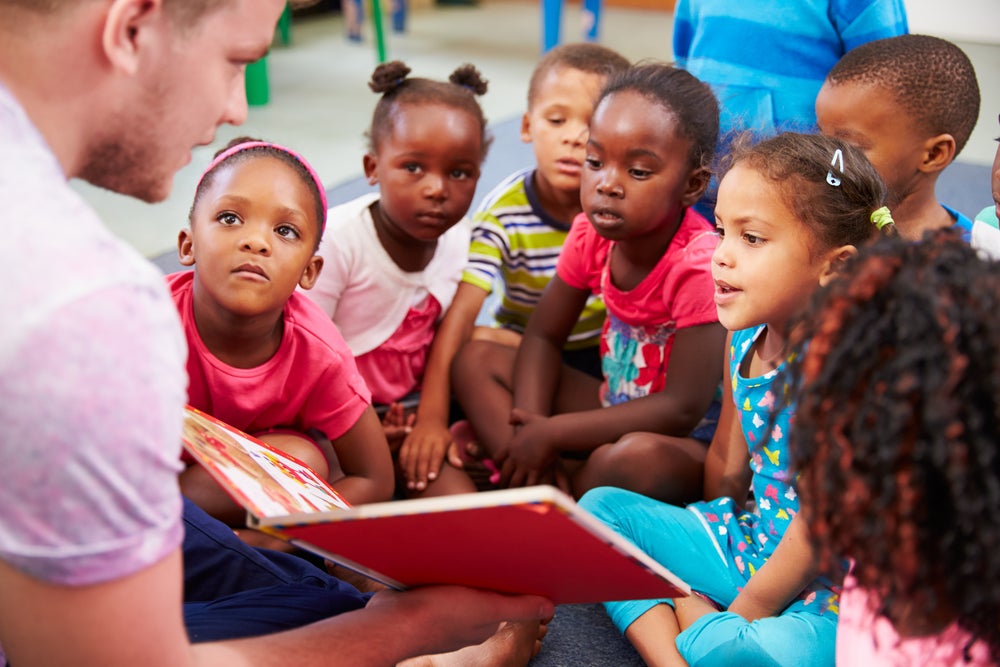 Disaster Relief
Helping communities recover from disasters such as hurricanes, floods, earthquakes, and tsunamis is an ongoing requirement across the world. There is never a shortage of disaster relief programs running, and there's always an enormous need for helping hands.
This vital volunteer work is gratifying, and in just a few short weeks, you can make a real impact before passing over to the next team of volunteers to carry on the project at hand. The efforts of every volunteer can help communities to rebuild their lives after a natural disaster.
Refugees
Volunteer projects supporting refugee camps and settlements always have a varied range of work on offer, from administration within the charity organizations and fundraising posts, to actually working on the ground in the camps offering teaching, counseling, first-aid, and help running resource centers.
Organizations running refugee programs will train you for whichever area of volunteer work you are interested in trying, and you can be sure that your efforts will make a valuable difference in this really high-need area of volunteer work.
Ultimately, without refugee support charities and programs, the needs of individuals and families simply could not be met, and there would be very little support for asylum seekers and refugees to build new lives.
Renewable Energy
Renewable energy projects are gaining popularity all over the world, and volunteers are needed in ever-growing numbers. It is the direct help of volunteers which makes it possible for rural communities without any power to build an infrastructure that generates electricity through solar or wind energy.
Volunteers are also required to work on conservation projects to make a positive impact on our planet, driving forward change. Motivated, passionate, and dedicated volunteers are working all the time on energy projects (like water conservation) and educating communities with waste and recycling management schemes.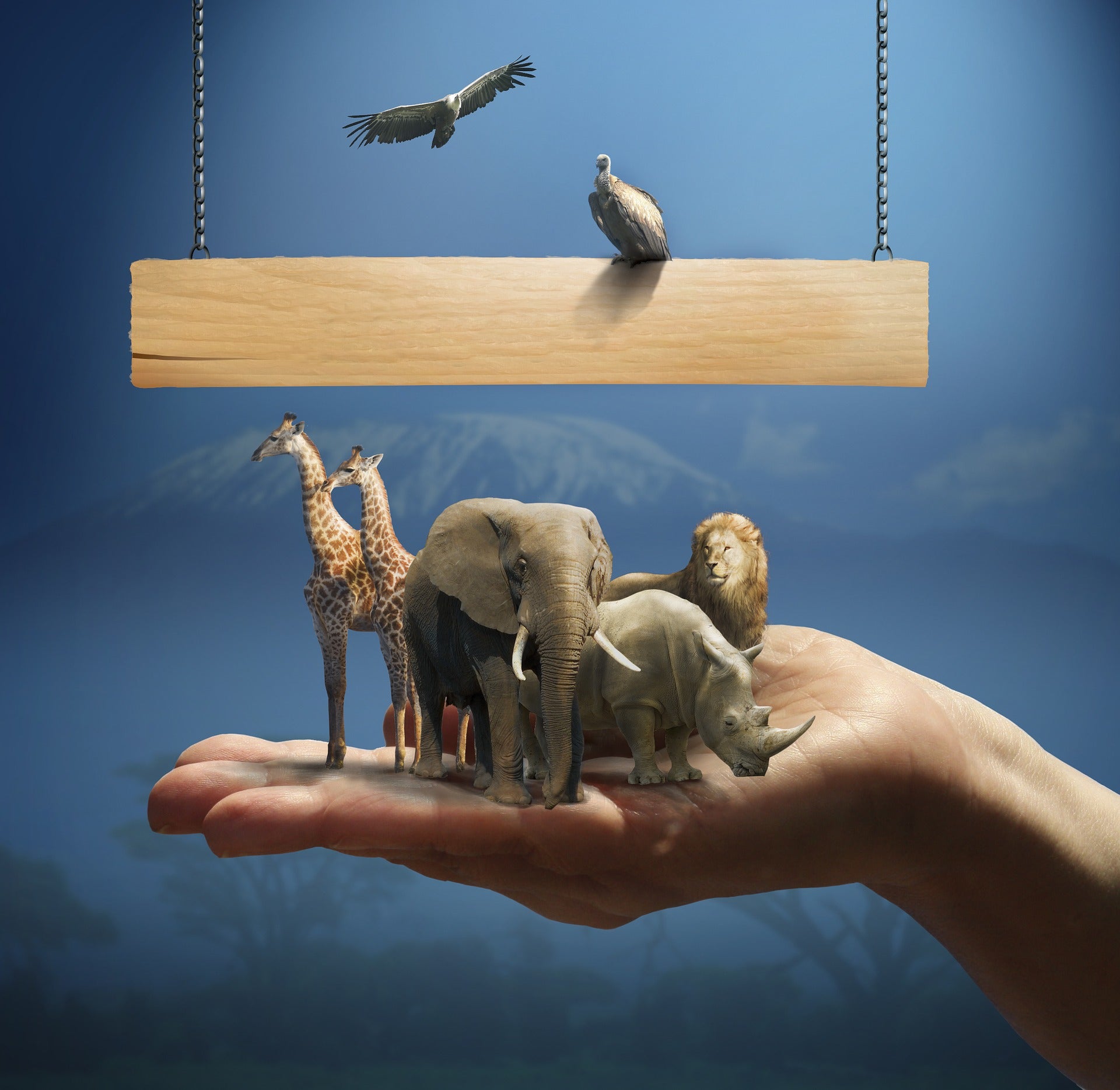 Animal Welfare
Joining animal welfare organizations abroad as a volunteer gives you the opportunity to contribute towards the much-needed preservation and protection of animals that have been affected by climate change, human destruction, and illegal poaching.
Animal lovers who volunteer abroad can choose to work in rescue centers, fundraising schemes, wildlife rehabilitation projects, or programs that aim to raise awareness and educate communities about the health, safety, and protection of local animals. Animal welfare volunteers can also join research teams who are working to directly protect the health and safety of animals in their natural environments.
Women's Empowerment
Are you passionate about addressing the gender inequalities in this world and would like to join a project which works to gain justice for women? If yes, then there are numerous volunteer opportunities abroad for you.
Women's empowerment programs are fighting for the rights of girls to receive education and have access to contraception and sanitary products, as well as freedom from sexual assault and exploitation in their local communities.
Medical
If you are a trained healthcare professional, or currently training to be a nurse or doctor, then your skills will be invaluable as a medical volunteer abroad. This is a continuous area of need, as over half of the world's population does not have access to basic healthcare.
As a medical volunteer abroad, you will bring expertise and knowledge vital to environments where healthcare services are much less sophisticated and resources are low. Medical volunteering will give you a chance to reflect upon the privileged healthcare we have in comparison to others in the world, and this, in turn, will provide you with a totally different perspective on medical care.
Social Work
Social work programs are actively working to support and improve the lives of disadvantaged individuals the world over. These projects and campaigns are generally hugely underfunded and rely heavily upon volunteers to make the work actually happen.
You could join a team that works to support such groups directly through counseling, education, and community centers. Alternatively, you could put your passionate helping heart into the fundraising projects and campaigns that aim to raise awareness of those in need. As a social worker volunteering abroad, you will have the opportunity to make a positive difference to those who are physically, emotionally, or mentally in need.
Conservation
Conservation projects around the world are offering a variety of volunteer opportunities for anyone who is passionate about protecting our planet for future generations and tackling the enormous climate-changing issues we are facing.
These posts can range from animal protection, forest preservation, glacier research, addressing plastic pollution in our seas, and many more areas that desperately need help from people willing to take action and make a change.
Teaching English
This is perhaps one of the most popular programs with English speaking volunteers, and many join organizations that provide English teaching in communities that cannot afford TEFL teachers (Teaching English as a Foreign Language).
Going abroad to teach English provides you with the opportunity to immerse yourself within a different social and cultural environment fully and gain a wealth of wonderful and diverse experiences that ordinary tourism simply doesn't come close to.
Bottom Line: If you are looking to make a difference at the same time as experiencing a new part of the world, then teaching English abroad could be the perfect choice for you. You never know, you may even end up learning a new language yourself! There are also lots of opportunities to teach English online if you aren't in the position to go abroad.
10 Great Countries to Volunteer Abroad
There are thousands of different locations to choose from all across the globe, and whether you want to experience a totally new way of life, or simply help out closer to home, the opportunities are endless. Here are 10 of the most popular volunteer destinations: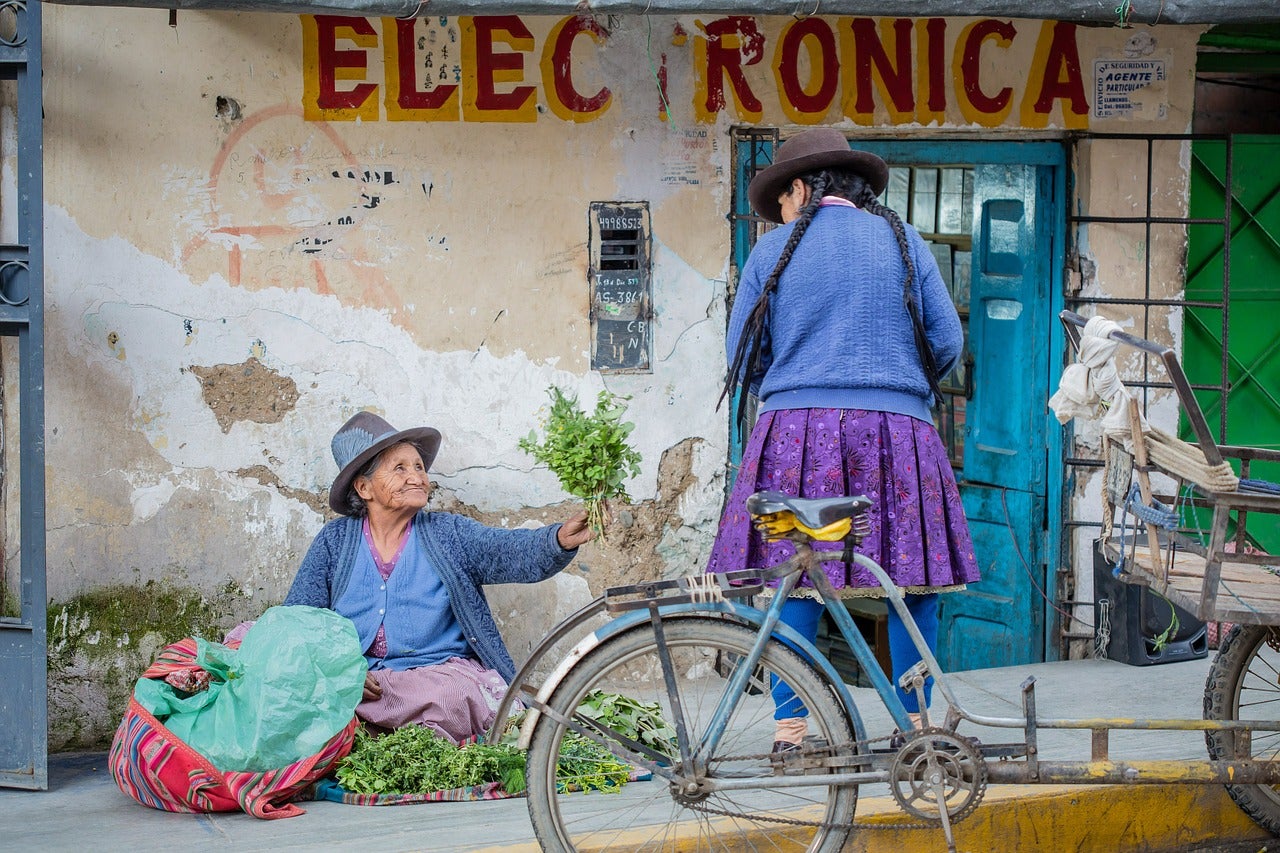 Peru
Peru is a South American country with its roots and influence firmly dictated by the Inca civilization. If you decide to volunteer in Peru, you will have the wonderful opportunity to learn about the country's unique cultural traditions and the traditional Peruvian lifestyle.
Some of the most needed areas for volunteering in Peru cover the medical field and women's empowerment, as well as children and education programs. Volunteers working in Peru make a much-needed difference to communities where living conditions are totally different from those where you may live. You might even learn Spanish or improve your fluency in this local language.
Australia
Australia attracts volunteers who are looking to help out with wildlife and environmental conservation causes with the added benefit of visiting an English speaking country with a high standard of living. There are also refugee organizations working to support and improve the lives of those within indigenous communities.
Australia is perfect for volunteers who feel that an unknown language and basic living conditions are just too far out of their comfort zone. See our guide on the best ways to fly to Australia with points if this country is on your list.
Thailand
From teaching English to supporting refugee communities to volunteering in sanctuaries and rescue centers to help with the welfare of animals, the volunteer options in Thailand are endless.
There are also opportunities to campaign against the exploitation of the Thai elephants, tigers, and other animals, as well as helping to conserve their natural habitat by joining one of the teams working to prevent further deforestation and set up sustainable communities.
Bottom Line: If you are interested in exploring culturally vibrant Southeast Asia and want to make a positive impact in the world, Thailand could be the best choice for you as a volunteer.
Indonesia
The most popular areas for volunteering in Indonesia are Jakarta, Semarang, and Surabaya. These areas are calling out for helping hands from willing volunteers to join teams to teach English and help out with the children in the country's many orphanages.
There is also a wide range of conservation programs in Indonesia, mainly centered around wildlife rescue, forest preservation, and the research and monitoring of volcanic activity. If you choose to visit Indonesia as a volunteer you will also have the opportunity to explore one of the most biodiverse countries in the world. There are over 17,000 islands, 700 different dialects, and 300 native ethnicities to be found here.
Hot Tip: Keep your out-of-pocket costs to a minimum and see our in-depth article on flying to Southeast Asia (or North Asia) using points and miles.
Costa Rica
Costa Rica offers fantastic volunteer opportunities for medical healthcare workers that can directly help to improve the lives of local people. Costa Rica was decimated by Hurricane Maria in 2017, and rebuilding the country has been an ongoing challenge for locals and foreign volunteers alike.
If you are looking to improve your language skills, then volunteering in Costa Rica will also be a great chance to learn and enhance your Spanish. Costa Rica has numerous animal rescue projects and sea turtle conservation programs for volunteers who are passionate about animal welfare.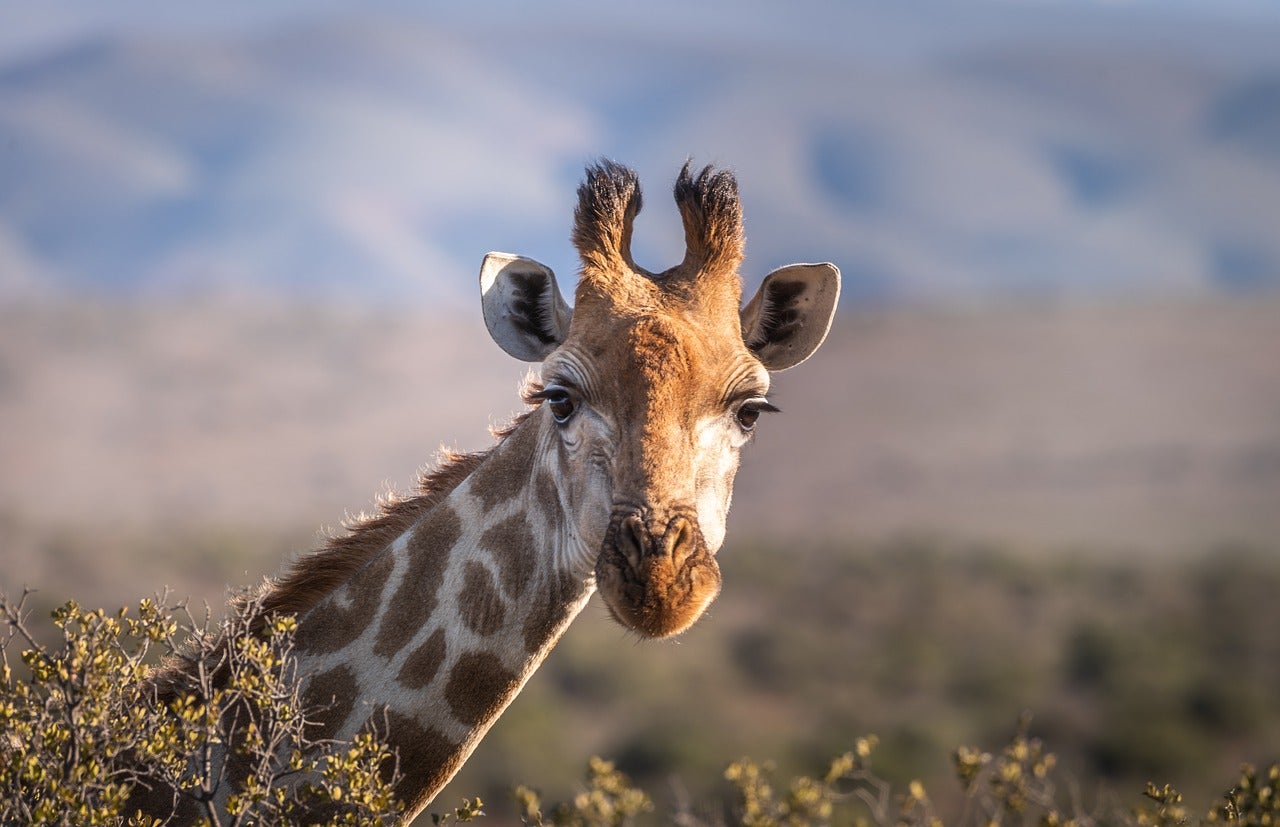 South Africa
Volunteering in South Africa is not for the faint-hearted and it is vital that you join a reputable organization for your own safety during your trip.
For the very passionate, courageous, and adventurous volunteers out there, South Africa is in high need of medical healthcare workers, people to teach English in schools, and those who wish to join animal welfare projects. Volunteers in South Africa are guaranteed to make a difference in the world and will gain a truly unique insight into the culture and customs of an incredibly diverse country.
Guatemala
Guatemala is one of the least developed countries in the world and has one of the highest rates of poverty in Central America. There are many different options for volunteers wanting to help with the local population, wildlife preservation programs, mountain research projects, and teaching English to groups of all ages.
You could also join construction teams building vital community bases, and work alongside medical practitioners giving much needed medical aid.
Bottom Line: If you want to make a positive impact on others' lives and contribute towards tackling underprivileged communities, then volunteering in Guatemala could be the perfect choice for you.
Kenya
Kenya offers volunteers the ultimate opportunity for those who are caring, passionate, and wanting to make a difference in a country with a wide range of social and economic challenges. There are plenty of organizations that warmly welcome volunteers to help improve the lives of families living in slums.
You could help to teach English in schools or join healthcare teams battling against the struggles Kenya is still experiencing with serious diseases including HIV/AIDS. There are also opportunities for volunteers who wish to work on environmental conservation and animal welfare causes.
Bottom Line: There are volunteer programs running in the cities, beaches, and rural areas — so there's a project to suit any dedicated volunteer.
India
India is one of the most popular destinations for those wishing to volunteer abroad. With so much to offer volunteers during their trips, this massive country has 22 different languages, rich religious diversity, and programs across all areas of volunteer causes.
Where India is concerned, given its enormity as a country, it's important to do your research and choose the area most suited to the type of volunteer work in which you are interested. There are great organizations where medical and environmental volunteers are much needed. Those wishing to work with children and poverty-stricken communities need to be fully prepared for the extreme conditions you will witness.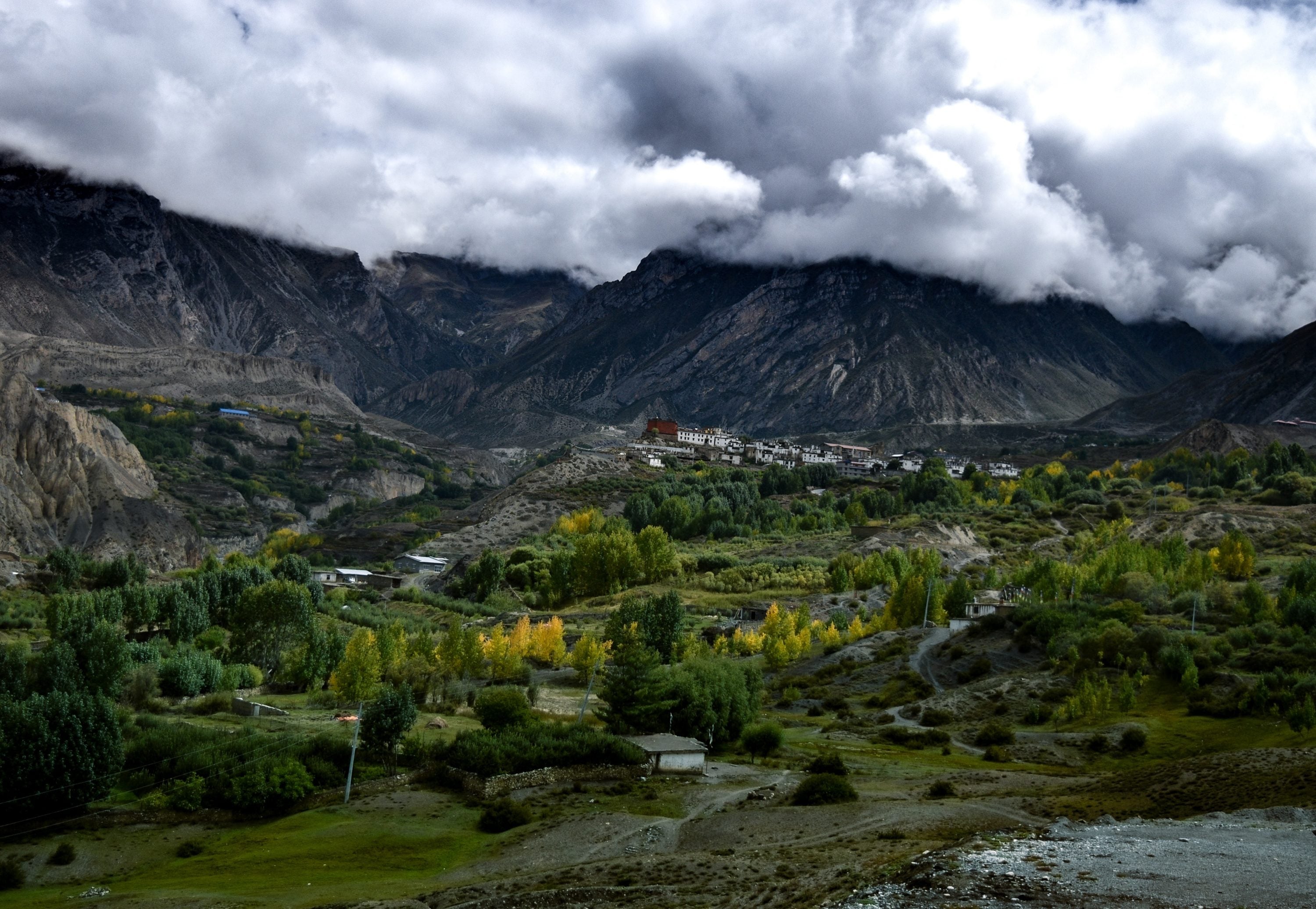 Nepal
Volunteering in Nepal means you will be able to make a positive contribution to the world while enjoying the opportunity to explore a beautiful country. It is rich in cultural experiences and it is an excellent opportunity to live and work with the Nepalese people.
During your trip, you will very quickly learn about the cultural norms which are likely to be vastly different from your own and at the same time offer communities your skills and expertise. Nepal needs volunteers who wish to contribute to women's empowerment projects, teaching English programs disaster relief teams, medical healthcare teams, conservation projects, and children's causes.
10 Things to Look for in a Volunteer Program
Once you've made the decision that volunteering abroad is something you definitely want to proceed with, the next step is to find an organization that is reputable, ethically sound, and runs responsible programs that allow volunteers to make a positive difference. These are 10 things to look out for when choosing your volunteer program:
Does the Project Have Clear Objectives and Results?
A decent organization should be able to provide you with a very definite and focused description of the work their projects are set out to achieve. It's a good sign if they can outline this with a series of achievable goals to give you an idea of how they are working towards making a positive impact on their cause.
If the organization is a well established one which has been running for some time, then you should be able to review their results so far by looking at evidence such as annual reviews or reports. It is also useful to review documents that evidence the projects' work so far and use this evaluation to understand which of their future projects will be most effective.
Can the Organization Provide Transparent Records of Their Finances?
A reputable volunteer organization should be very honest and open about what happens with all the monetary donations they receive. Be on the lookout for an organization that believes in its cause and is committed to seeing that a large percentage of its fees are directly fed into the community in need.
It's vital that the organization you choose can provide a receipt for your donation and can clearly show a breakdown of how donors' money is being spent.
Bottom Line: You are investing in their organization and their cause, and therefore, it's important to ensure it is a worthy project and not a scam.
Ensure Volunteer Vacancies Are Not Replacing Potential Jobs for Locals
The helping hands of those who travel abroad to volunteer are nearly always much needed and add skill, expertise, and experience to a community where these human resources are needed. However, it's ethically important to stand back for a moment and consider if any of the volunteer posts could be offered to locals within the communities for paid work — if so, it's possible that the project could be doing as much harm as good.
Is the Organization Well Respected Among Other NGOs and Within Its Own Community?
Check out what other NGOs (non-governmental organizations) think of the organization you are considering joining as a volunteer. If the organization is sound and runs responsible programs, then they will have a good reputation with other similar NGOs who will respect the work they are undertaking.
Although it might be difficult to get the low-down, it could also be extremely insightful to learn about what other project leaders have to say, particularly if they are working within the same community as the organization you are considering.
Communication is Key
A decent organization will be upfront with you about exactly what is involved in each volunteer position and what to expect during your time working for them. At the very least, you should be provided with a clear job description, honest details about the living conditions, as well as clarity about the objectives they expect you to achieve.
It is an excellent sign that the organization is reputable and runs effective programs if they have some pre-placement training and expedition-style courses. This enables the organization to check that your skillset is suitable for the volunteer position and allows you to ask group leaders any questions you may have directly.
Is the Organization Working Towards a Sustainable Future?
The organizations which are highly regarded among NGOs are those which are not only working to provide immediate and much-needed aid within communities but those who are taking active steps to ensure the good work can be continued by locals after the volunteer program has finished.
Look for an organization that is strengthening the locals within the host community through education and training, as this aspect is vital to future sustainability.
Volunteers Should Be Given Suitable Positions
A refined and well-defined organization will have systems in place to check that the volunteers have the skills required to be competent in the roles they will be performing abroad.
While you shouldn't be afraid to try new things as a volunteer, there are of course responsibilities the organization has to ensure you are qualified for or have the necessary experience or suitability for certain posts.
Many volunteers are often working with vulnerable groups within communities, so, for example, background checks should be correctly carried out if you are working with children, or training levels checked if you are volunteering in a medical capacity.
How Does the Organization Support Its Volunteers?
You have made the decision to join a volunteer team as well as give your own time to your chosen cause, so it's only reasonable to research how the organization you sign up to will support you.
A reputable organization will provide you with lots of information and preparation prior to the trip itself, and then once you are there, ensure that you are safe and supported throughout your trip.
Bottom Line: Have a read through the reviews and testimonials of previous volunteers to get a real feel for how you may be treated while working on a project. Review all the policies the organization has for its volunteers in cases of emergencies, health and safety, and individual needs.
Is the Organization Encouraging Locals to Be Actively Involved in the Programs?
Seek out an organization that aims to utilize the existing skillset of locals to work alongside volunteers who may bring additional expertise and experience to the project in hand.
The community which was once in need will have welcomed the organization to come and make an impact and support them rebuild a better future, but the most successful missions will be when locals and volunteers work together to achieve the end goal.
Is the Organization Focused on Building Capacity Within the Community?
A good sign of a responsible organization is when they outline what the overall aim of the project is, explain how they will provide everything which is necessary to carry this work out and achieve the end goal. At the same time, they will need to define exactly how they will ensure the locals within the host community will be empowered.
It's essential that organizations build capacity at every step along the way so that communities are not dependent on ongoing volunteer programs.
Bottom Line: When choosing your organization, remember that a truly decent organization should strive to eventually not be needed and therefore, willing to completely do themselves out of a job and become redundant.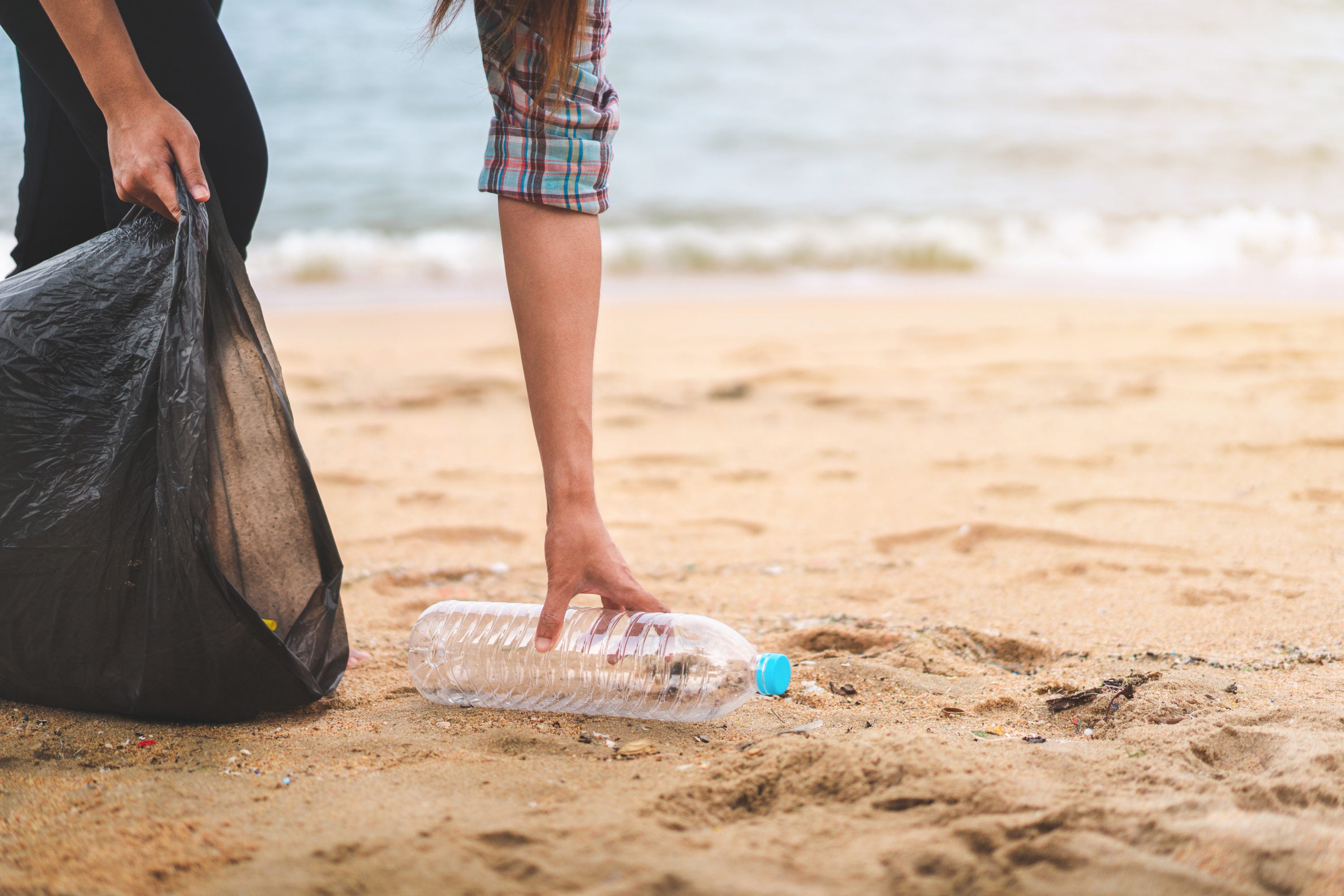 10 Popular Volunteer Organizations
While we have not personally vetted these organizations, below are some popular volunteer organizations you can look into to start your research to find your perfect project.
GVI
Volunteering abroad since 1988, GVI applies ethical practices to their overseas volunteer programs. With all of their volunteer opportunities designed to give individuals the chance to contribute towards solving critical global issues, GVI has gained a reputation as one of the top volunteer abroad organizations since its inception.
From working with endangered elephants in Thailand to supporting educators in India, GVI has something for anyone interested in volunteer work overseas.
International Volunteer HQ
Offering affordable volunteer programs in more than 40 countries across the globe, IVHQ has been helping intrepid individuals to make a difference since 2007. Over 100,000 travelers have already discovered the wide range of impactful programs on offer. You too could soon be teaching children in Ghana, building in Buenos Aires, or protecting the coral reef in Queensland, among other adventures.
Maximo Nivel
Based in Latin America, Maximo Nivel is the leading organization for study and travel in Costa Rica, Guatemala, and Peru. Offering a variety of opportunities, including international internships, TEFL certification, and Spanish Immersion courses, over 63,000 travelers have enjoyed this beautiful corner of the world with them since they started up in 2003.
Projects Abroad
For the past 25 years, Projects Abroad has been establishing itself as the largest international volunteering and internship provider, having sent over 115,000 people on incredible projects, with more applying to join every year. From Archaeological digs in Romania to animal rehab in the Amazon Rainforest, Projects Abroad offers a huge choice of cultural, ecological, and educational opportunities in every corner of the globe.
Abroadly
Much more than just a volunteer organization, Abroadly has been offering a vital service as a single platform to help would-be travelers find their perfect opportunities since 2012. The platform works with a wide range of trusted partners who provide various immersive volunteer programs, as well as offering scholarships for those who want to make a difference abroad.
A Broader View Volunteers
Established in 2007, ABV was born out of the desperate need to offer accessible volunteer programs to assist with the needs of children in underprivileged countries around the world. With over 24,000 volunteers raising the much-needed funds for construction, orphanage renovation, water tank installation, and providing food and clothing to thousands of orphans across the world, ABV is a charity volunteer organization committed to helping children when they need it the most.
Raleigh International
Working with young volunteers to create positive change in communities around the world, Raleigh International has been helping individuals explore and immerse themselves in foreign travel since 1984. These days, they have many different projects on the go at any 1 time, and volunteers can choose to work in places such as Nepal, Costa Rica, Tanzania, or Nicaragua, learning about new cultures and helping local communities along the way.
Cross Cultural Solutions
As their name suggests, Cross Cultural Solutions is dedicated to improving educational and health opportunities for communities who need it the most. Working across 7 countries for the past 24 years, over 35,000 volunteers dramatically improved the lives of some 24,000 children who now have access to the educational and health facilities they need to thrive.
Plan My Gap Year
Established over 10 years ago, PMGY is there to assist those looking to explore the world during long gaps in their education. Catering for college-age travelers, PMGY offers a wide range of opportunities that run from a period of 1 to 40 weeks. They also offer safe and social ways to explore the world, even if you are planning on traveling alone.
Via Volunteers
Offering ethical volunteering opportunities within conservation, childcare, and community projects in South Africa, Via Volunteering first began making a difference over 15 years ago. Volunteers are invited to spend time working with local schools and children's healthcare facilities, learning more about the diverse wildlife conservation projects operating across the country, or even rehabilitating the African Penguin and other rare seabirds.
15 Ways to Fundraise for Volunteering
Volunteering abroad comes with expenses. Not only those needed to sign up in the first place but also for the pre-placement training which may be needed and special clothing and equipment you may need to purchase for the trip. There are a plethora of ways to fundraise to make your volunteering abroad dream possible. Here are some ways you can try:
Bake a Cake
Are you able to bake a large number of cakes? If so, then you'll know that the cost of the ingredients needed to make huge batches of cakes is nowhere near the price you can sell the cakes for. The profit margin in cake sales is really sweet and even more so if you can find people kind enough to donate some cakes to you as well.
Ask your school or college if you can advertise and run a cake sale at the end of a particular day. This way you'll have a large captive footfall market.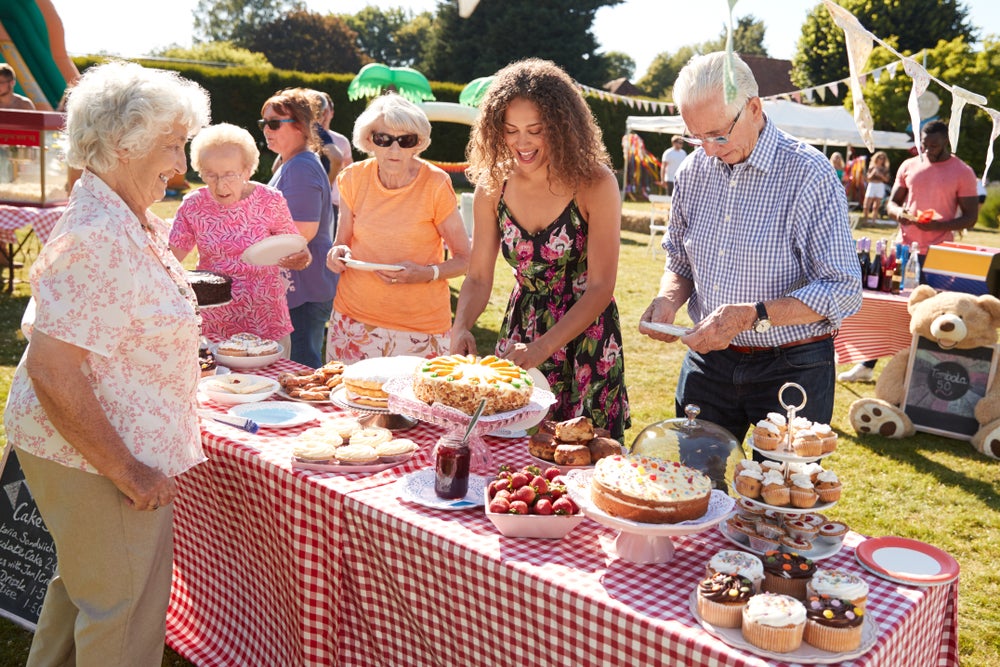 Car Washing
Offer your services for washing cars to your friends, family, and neighbors. The individual amount you charge for cleaning each car may seem only a drop in the ocean in comparison to the total amount you need to raise, but remember all the car washing will add up over time.
Perhaps even ask your school or college if you and some friends could work together and advertise to have a car washing day at the playground or parking lot.
Network Your Contacts
The old saying that "it's not what you know but who you know" could be true for your fundraising. Have a think about who you know who might be able to help you with fundraising.
Do you know someone who works for a large company that would be able to let you sell cakes or crafts in their offices? Perhaps you know someone who runs their own business and could offer you some part-time work such as cleaning, laboring or office admin?
Part-Time Work
Really put yourself out there for any part-time work you can take on, as all the money you earn could significantly contribute towards your target fundraising amount. Have a think about what is out there for you to do, and keep your options open.
From newspaper rounds, unpacking shop deliveries, and window cleaning to car parking marshaling at event centers, there's work out there if you look for it.
Hold a Fundraising Event
Organizing a fundraising event can be a lot of preparation and work but can also make a substantial amount of money in one go for your fundraising goal. It could be as simple as hiring a hall and organizing a tabletop sale or jumble sale, or it could be as complex as organizing a dinner and dance event by booking caterers and bands.
Whatever you feel confident to plan and execute, go for it. Be sure to let your crowd know that the proceeds are towards your fundraising as this will potentially help you gain more support for people attending and supporting the event.
Online Fundraising Support
Lots of volunteers set up a crowdfunding website inviting people to donate to their trip — the effectiveness of this is often dependent on how much work you put into outlining the worthiness of your chosen cause and how widespread you plug your fundraiser.
The other options online are to set up a fundraising account with companies that provide a referral link for your sponsors' online shopping. If they purchase items through your link then you'll receive the commission at no additional cost to the buyers.
Babysitting
Offer your services to family, friends, and neighbors to look after their children. This is a mutually beneficial arrangement, as parents could get the much-needed break or night out, and you get money towards your fundraising.
Sponsored Events
Do you have an activity or action which you feel you could ask those around you for sponsorship? This could be anything from a sponsored swim, running a half marathon, or shaving your head. Again, always outline your chosen cause as this will encourage people to sponsor you generously as they will see you are fundraising for a worthy cause.
Garage Sales
For a small admission fee, you can cram a car full of items to sell at a garage sale or flea market. Have a good clear out indoors. You'll probably be amazed at how much old clothing, books, and bric-a-brac you have to sell. You could also ask friends, relatives, and neighbors to donate their unwanted items for you to sell on their behalf. Remember, one person's trash is another's treasure!
Birthday and Holiday Donations
Your family and friends will probably be fully aware of the fundraising you need to do in order to carry out your volunteer work abroad.
Make sure they know everything there is to know about how important this cause is to you and how much you believe it is working towards making the world a better place. Then offer to forego any birthday or holiday gifts between now and your trip and ask for donations towards your fundraising instead.
Dog Walking or Pet-Sitting
Put yourself out there by letting all your neighbors know about your cause and offer your services to walk their dogs or look after their pets while they are on holiday. The money you'll receive for these types of little jobs on a regular basis will really add up.
Gardening
Advertise your gardening services and explain that you are willing to do yard work for extra cash to put towards your fundraising.
Maybe you have neighbors who don't have the time to tend to their garden would happily pay for someone to come and do it for them once a week? Or maybe you have elderly neighbors who enjoy their gardening but need someone to come and work alongside them to do the heavy, more manual tasks?
Auction of Promises
Organize an auction of promises night. You can list out all the services you are willing to promise to carry out to the highest bidders. For example, the promises might be things such as cooking them dinner, babysitting for an evening, wrapping all their holiday presents up, painting their fence — anything really. Then get a room full of people who bid for the promises they'd like to win.
Hot Tip: Always make sure your audience is fully aware that all proceeds go towards your fundraising as this encourages people to be more generous.
Ironing
Offer your services to those around you who may need help with their ironing once a week. You could collect and charge by the bag, or go to their house and charge by the hour. Ironing tends to be a household chore people don't particularly enjoy and struggle to find the time to complete, so your offer of help could benefit both them and your fundraising.
Produce and Sell Your Own Products
Do you have a particular skill in making something that others would be willing to buy? This could be anything from making your own gift cards or knitting baby clothes, to collage decorating the front of plain notepads. People love handmade items, so think if there's something you could make which would, in turn, make you some extra fundraising money.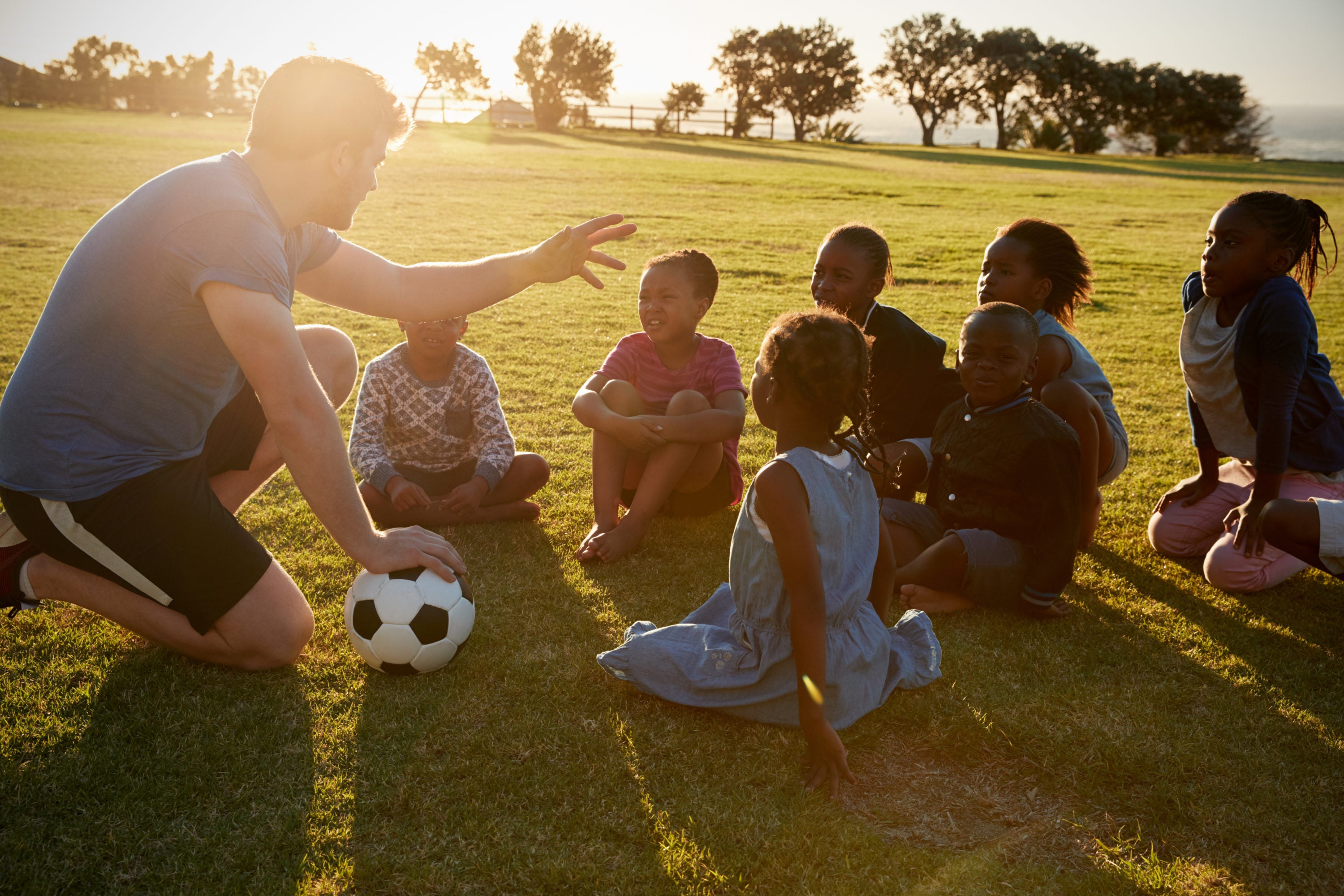 Volunteer Abroad Grants and Scholarships
While volunteering abroad is a very noble job to take on, it does come at a cost to sign up and then actually go overseas. Therefore, as well as your own fundraising, it is worth considering applying for the many different grants and scholarships out there to support your trip. These are just a few to choose from:
ScholarTrips International Travel Scholarships
Allianz Global Assistance has 41 grants per year to U.S. students who are looking to volunteer abroad. The grants available range from $500-$2,500. The application is open to all U.S. students and is submitted by either a 60-90 second video or a 500-word essay about the volunteer work you have chosen to undertake and how you feel this will benefit you as a person as well as the world.
Fund for Education (FEA)
The FEA has a variety of grants available up to the value of $10,000 for those students who can show financial need and are from groups which are not currently represented in volunteering projects overseas. Eligible volunteers include first-generation students, community college students, and those from minority groups.
All People Be Happy
The All People Be Happy scholarships are for U.S. students, over the age of 18 years old, who have been accepted into 6 weeks or longer volunteer programs overseas. The program must be sustainable and in education, agriculture, or healthcare. Those with successful applications are granted scholarships between $1,000-$2,500.
GoEco Volunteer Scholarships
The GoEco Volunteer Scholarships application process is open to U.S. students, aged 18 years or over, who are currently enrolled in college or university courses and are taking part in one of the GoEco programs. Successful applicants will be granted $1,000 which will be directly paid to the organization towards flights, travel insurance, and program costs.
The GVI Trust International Scholarship Program
The GVI Trust International Scholarship Program will take applications for grants up to $2,000 from students who are currently enrolled in education, under the age of 24, and can demonstrate financial need. Your application needs to include your reasons for choosing your volunteer program, and the organization must be global and sustainable.
Go Overseas General Volunteer Abroad Scholarships
Go Overseas takes applications from any students who are signed-up to volunteer abroad. The scholarships are for $500 per person, and all you need to do is submit a creative essay outlining what has inspired you to want to volunteer abroad and why you have chosen your worthy cause.
Greenheart Travel: First-Time Traveler Scholarship
Greenheart Travel offers grants of up to $1,000 to U.S. students, aged 16 years or over, who have never traveled abroad alone before. You will need a supporting letter from your high school, college, or university teacher vouching that you have a good track record as a student. All applications will be considered, but preference is given to those who have had fewer travel opportunities in their life.
International Studies Abroad (ISA)
University students who are volunteering within one of the ISA organizations can apply for a grant of up to $1,000 towards their costs. There are several different types of scholarships available from ISA so check your eligibility for each as some require evidence of financial need, while others are only for specific types of volunteer work.
United Planet Service Scholarships
U.S. students who are currently enrolled in university courses and are volunteering within a United Planet program for the first time can apply for a grant of $500. The United Planet programs are non-profit making and work with host communities in 35 different countries, so there's plenty of volunteer work to choose from within this organization.
The Christianson Grant
U.S. students aged between 18-28 years old who have been accepted onto a volunteer program which is 6 months or longer can apply for a scholarship from The Christianson Grant. Successful applicants will be awarded between $2,500-$10,000 for their trip and must agree to write blog posts about their experiences during the trip and then submit a final report at the end of the trip.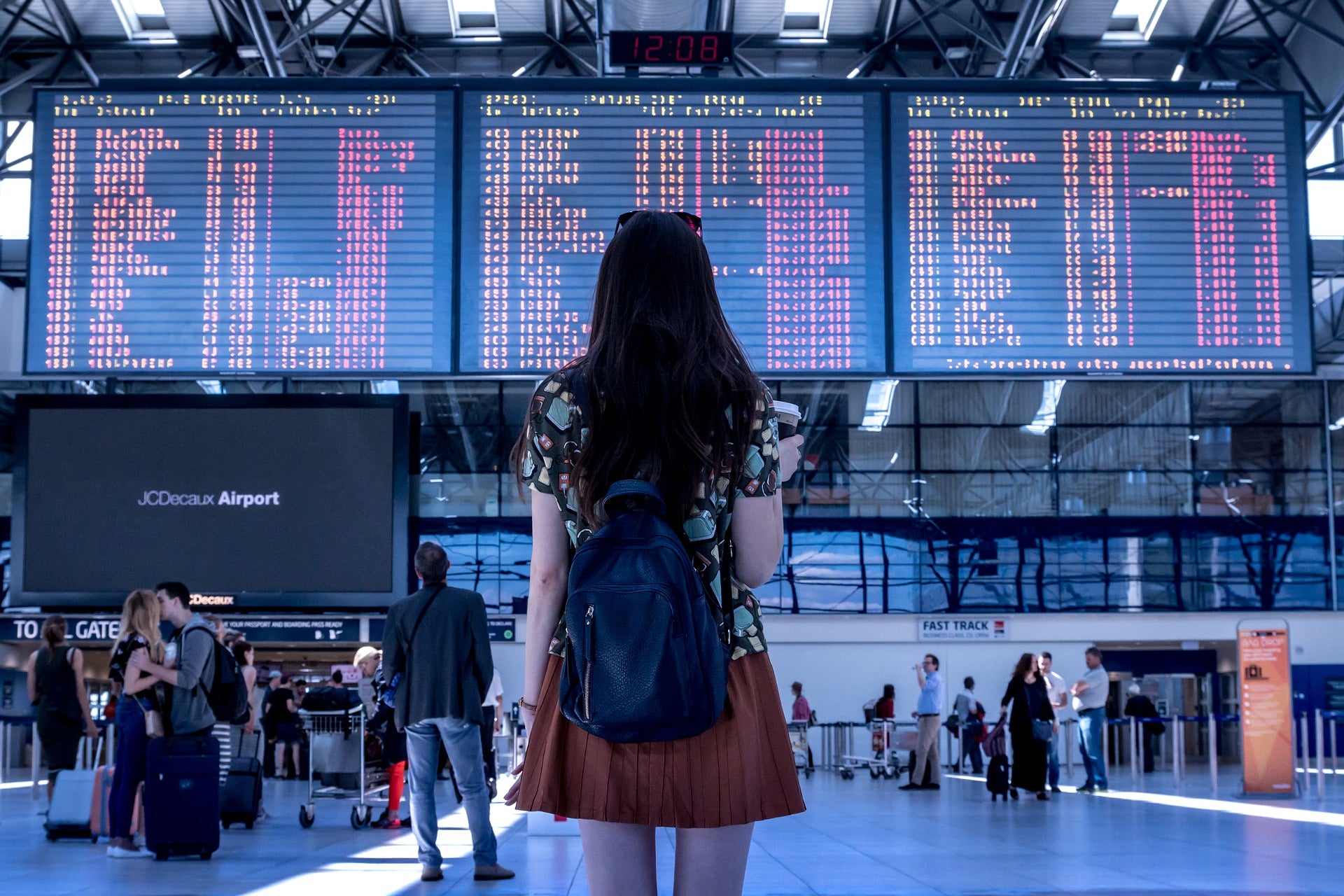 Preparing to Volunteer Abroad
Volunteering abroad can feel very daunting when you look at everything you need to be fully prepared before you have even left home. However, if you break everything down into simple steps and try to be as organized as possible, you will be ready to go in no time at all. Here's a list of things to consider prior to your trip:
Travel Insurance
When signing up to volunteer overseas, it is often a requirement from the volunteer organization that you have adequate travel and medical insurance in place by the time you travel. Sometimes the organization might be willing to organize this for you, or you may need to shop around for it yourself.
If you end up needing to source your travel and medical insurance independently, then be sure to use a trusted and reputable company that is approved by the volunteer organization.
Packing
Prior to your trip, a decent volunteer organization will provide you with a packing list of essential items needed. Be vigilant to obtain all the vital clothing and equipment they suggest; remember they have compiled the list from experience and direct knowledge of what the volunteer post involves.
Be smart about how you pack your items so they are as lightweight and compact as possible as you may end up carrying everything with you for quite some time and from place to place.
If you are on any regular medication, then it is advisable to speak to your doctor a few weeks in advance of your trip to ensure that enough medication is prescribed to last you for the duration of your volunteer project.
Hot Tip: Looking for lightweight luggage options? Check out our review of the best lightweight carry-ons as well as our round-up of the best travel backpacks. 
Vaccinations
There are many different vaccinations and self-care precautions necessary for different parts of the world. Once you have decided upon your volunteer position, carefully research that destination and what is recommended in terms of vaccinations and travel healthcare.
The volunteer organization you sign up to will probably give you information on what is needed, but it is advisable to also speak to a travel medicine healthcare provider around 16 weeks prior to your trip to make sure all aspects of travel medicine have been covered.
Documents 
When you have been accepted onto your volunteer program, inquire with the organization about exactly what documents you will need to have in place for the trip, as the earlier you know, the better prepared you can be.
You should also fully research the country you are visiting to find out how much-extended validity is needed on your passport and if a tourist visa or vaccination record card is necessary.
Money
Prior to your trip, ensure that your volunteer organization has clearly outlined what has been covered within your program fees so that you will be able to work out what expenses need to be paid for while you are there. Here are some things to consider:
Are your lodgings paid in advance or will you need cash to pay when you arrive?
Are there public travel costs you need to be aware of?
Will you be paying for all your food and drink during your trip or is any of this covered?
Are there any optional day trips that are organized for days off and how much do they cost?
Ensure you have the correct currency for the country you are visiting and that you've worked out realistically how much spending money you will need. This is vital as there may not be an ATM within your host community to get any more cash! That doesn't mean you shouldn't take credit cards with no foreign transaction fees, or be signed up to a bank that doesn't charge you ATM fees as you may well need them!
Hot Tip: Consider if you need any different currencies for countries you are stopping at during your journey if your flights are not direct.
Communication
Ask your volunteer organization how you will be able to communicate with them during your trip in case there is an issue that requires you to make direct contact. Also, it is advisable to have clear information about how you will be able to communicate with family at home during the trip.
Safety
Although you are selflessly offering your time and service to make a positive impact in a country that is in need, it is vital that you take all the necessary steps in advance to ensure your own safety whilst volunteering abroad.
Speak to your volunteer organization before you travel to ascertain what policies and procedures they have in place in cases of emergencies, and ask them for any local culturally significant advice which would help you to keep yourself safe during your trip.
Final Thoughts
Volunteering abroad is undoubtedly a rewarding and life-changing experience for everyone who tries it. There are many different options out there for the types of volunteer work and places to go, but follow your heart, and you will find the right vacancy to suit your own beliefs.
Do your homework well in advance to make sure that you've chosen an organization that is truly focused on making the world a better place. Once you have reached your decision, then it's time to work hard to fundraise and cover the substantial costs which may be involved in your volunteer post.
And finally, get prepared before your trip and have everything in place for you to proudly set out to make a difference in the world.