8 Valuable Benefits of the Amex Hilton Honors Surpass Card
The Hilton Honors™ Surpass® Card from American Express might be the best card for earning Hilton Honors points currently on the market. For Hilton fans, this is the hotel credit card for you.
Not only can it help you earn Hilton points, but it comes with a number of fun perks that will make your Hilton stays even better and some benefits that will bring you peace of mind.
Let's take a look at what the Hilton Surpass Card can do for you.
update: – Bonus points earned through purchases that post to your Hilton Honors account before December 31, will count towards elite tier qualification and lifetime Diamond status
– Unexpired free weekend night certificates, and those issued through Dec. 31, 2020, can now be used on any night of the week, and those issued between May 1 and Dec. 31, 2020, will be valid for 24 months from the date of issuance
Benefits You Should Know
The Hilton Surpass Card is one of 2 co-branded Hilton Honors credit cards. It is the premium version, and comes with a number of perks that make it a great card if you plan to stay at any of the Hilton brands or redeem Hilton Honors points for award stays.
Earn Tons of Hilton Honors Points
Right off the bat, this card is the best way to earn Hilton Honors points quickly. Every time you stay at a Hilton property and pay with this card, you will earn 12X points per dollar spent. This is on top of the points you earn for staying with Hilton.
You can also earn 6X points per dollar spent on purchases at U.S. gas stations, U.S. restaurants, and U.S. supermarkets. For many, these bonus categories will be a huge boost, since they're some of the most common places you'll likely spend.
Now, if you need to make purchases that don't fall under one of these bonus categories, you will still earn 3X points per dollar spent. So, in a sense, all of your purchases become bonus category purchases.
If that's not enough, the Hilton Surpass Card often comes with a hefty introductory bonus that can give your Hilton Honors account a huge boost. To earn the bonus, you will need to meet a minimum spending requirement within a stated period of time (often 3 months).
The welcome offer often ranges between 75,000 and 100,000 Hilton Honors points, but you will need to check the current offer to see what is available to you.
Hot Tip: Looking for some inspiration for your next Hilton award booking? Check out some of the best ways to redeem Hilton Honors points.
Earn Bonus Points on Hilton Stays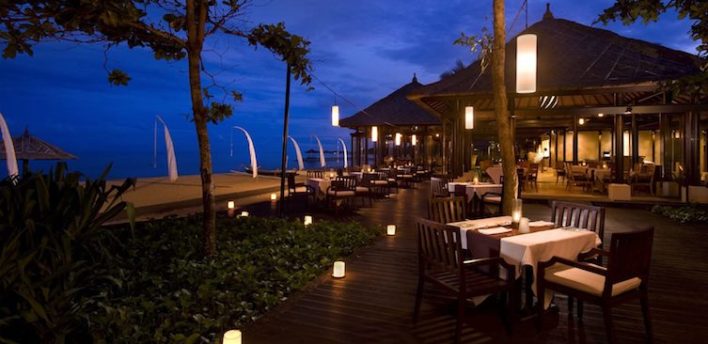 As we mentioned above, just staying at Hilton properties will earn you Hilton Honors points, even if you don't have the Hilton Surpass Card. However, you will receive an automatic bonus of 500 Hilton Honors points when you book a stay online and pay with this card.
Hot Tip: If you book through an online travel agency such as Orbitz, you will not earn Hilton Honors points on the booking, nor will you earn 12X points per dollar with this card.
For those who find themselves on the road regularly, this is an easy way to earn even more Hilton points for award stays. In this scenario, you'll earn 12X points per dollar from the card, a 500-point bonus, and whatever points you earn automatically for your stay. That's a ton of Hilton points!
Complimentary Gold Elite Status
If you were to earn Gold elite status with the Hilton Honors program by staying at Hilton properties, you would have to stay 20 nights or earn 75,000 Hilton Honors Base Points (these are not the same as redeemable points).
However, with the Hilton Surpass Card, you will receive Gold elite status just for having the card. This is definitely one of the best benefits the card has to offer.
With Gold status, you will receive complimentary breakfast at several of Hilton brands such as Conrad Hotels & Resorts, Curio – A Collection by Hilton, Hilton Hotels & Resorts, DoubleTree by Hilton, Tapestry by Hilton, and Hilton Garden Inn. Not having to think about what you will do for at least 1 meal while on the road makes the whole experience a little bit easier.
Another great perk of having Gold status is that you are eligible to receive your fifth night free on award bookings. This means you only need enough points to book 4 nights, and you'll get the fifth night for no extra points.
One important thing to remember is that the benefits extended to Gold members are not consistent across Hilton brands…so you'll want to check the Hilton Gold elite status benefits page before your stays.
Fast Track To Diamond Elite Status
If you want to take your status to Hilton's top level (Diamond), the Hilton Surpass Card can help you get there too. Rather than staying 60 nights or earning 120,000 Hilton Honors Base Points, you can spend $40,000 on the card within a calendar year.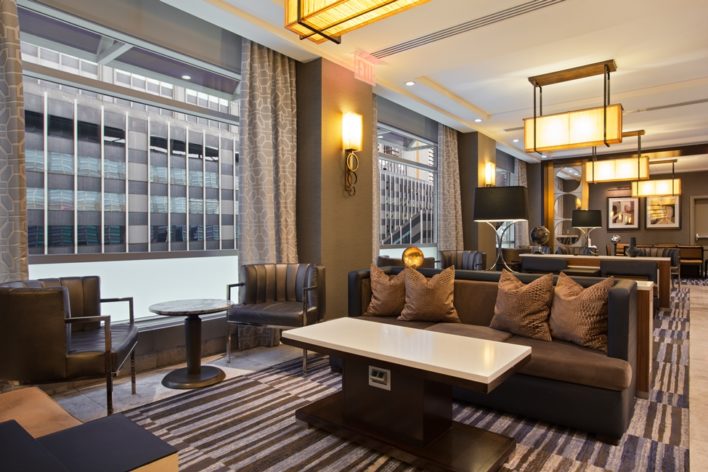 With Diamond elite status, you'll receive all the benefits that a Gold member gets, plus a few more. Perhaps the best benefit of Diamond status is that you will receive access to the Executive Lounge (not all hotels have one), and you don't have to be staying in an upgraded Executive Room.
Additionally, you also have a 48-hour room guarantee. So, if you're booking at least 48 hours prior to your stay, Hilton will guarantee you that a room will be available.
Consumer Protections
Like many American Express credit cards, the Hilton Surpass Card comes with a number of protections for your purchases, and even for your car rentals (if necessary).
Purchase Protection
If you make a purchase and it is stolen or damaged (accidentally) within 90 days, you could be eligible for coverage. When you pay with this card, you will be covered up to $1,000 per incident. Hopefully, you won't need to take advantage of this very often (if at all), but you have $50,000 in coverage available per calendar year.
Return Protection
Purchases with this card can be returned within 90 days of your purchase date. This benefit is in addition to any applicable store policy. You can receive up to $300 per item and a maximum of $1,000 per cardmember year (this date is determined by the date your account was opened).
Extended Warranty
American Express' extended warranty benefit is a great addition to the warranty provided by a manufacturer. If the manufacturer's warranty is no more than 5 years and you purchase the item with your Hilton Surpass Card, you could be eligible for an additional year of coverage.
Each item that meets the requirements is covered up to $10,000, while the maximum cumulative coverage per year is $50,000.
Car Rental Loss and Damage Insurance
Unlike the Chase Sapphire Preferred® Card, the rental car insurance that comes with this card provides secondary coverage. This means that your insurance plan will take the role of primary coverage; if your rental car is damaged, then you will be responsible if you don't accept the insurance from the rental company.
If you pay for a rental car with this card and choose to decline the rental company's insurance, your personal insurance will kick in first and then will be followed by insurance provided by your Hilton Honors™ Surpass® Card from American Express. This additional insurance covers up to $50,000 from damage and theft.
Final Thoughts
Hilton has some amazing hotel properties, and the best way to book stays is of course with points. With the Hilton Surpass Card, you'll be set to earn tons of Hilton points to book these stays.
Your complimentary Gold elite status that provides free breakfast at many Hilton brands will make these award stays even more fun. So, when you're searching for your next hotel credit card, give this one a look and see what it can do for you.
If you'd like some additional options, check out our guide to the best credit cards for Hilton loyalists.