Credit Card Reconsideration Lines & Success Tips to Get Approved
If your credit application has been denied and you're not sure about your options, don't give up! Take a look at the following guide, which provides an overview of the process that could turn your credit rejection into a credit approval.
Going through the process of credit reconsideration can be daunting, but it doesn't have to be! Knowing who to call and what to say will make you more confident when asking credit card companies to reconsider a rejected credit application.
What Is Credit Reconsideration?
Despite being an effective tool for credit consumers, many people have never heard of credit reconsideration. That leads them to accept a credit application rejection at face value.
However, it is possible to get a rejection overturned! With credit reconsideration, applicants can contact the credit provider in question and request that the company look at their application again. Sometimes, this results in a previously denied application being approved upon reconsideration. If you want to attempt this with your own application, you can follow the process described below.
Getting Ready for the Credit Reconsideration Process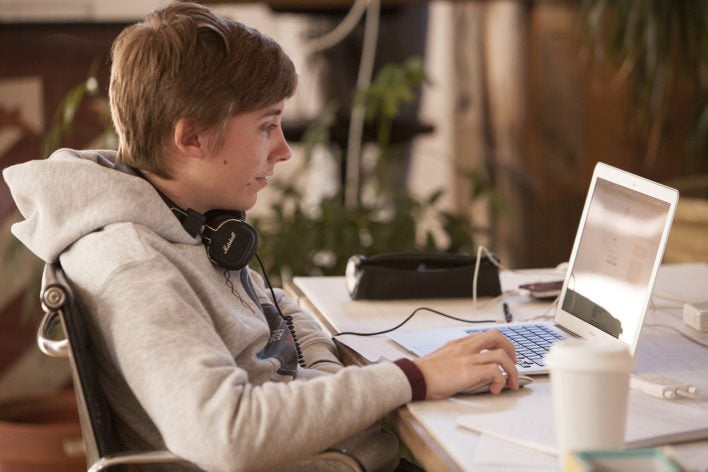 Every credit company has a different process, with some companies providing special phone numbers for reconsideration requests. When you call this number, you'll either be given the opportunity to escalate your case, or discuss your case immediately with a representative over the phone.
Therefore, when you call, you should be prepared to explain why you believe your application should be reconsidered. Here are the things you need to think about before you pick up the phone:
Start Early
Usually, credit card companies give you about 30 days following your application submission to request a reconsideration. If you wait longer than that, you will have to file a whole new application.
However, filing a new application means you'll get another inquiry on your credit report, which could hurt your credit score. With reconsideration requested within 30 days of submitting an application, you'll get a second chance at an approval without the hard credit pull that a new application would cause.
Gather the Right Documents
Before you dial any numbers, make sure you have copies of your application, credit score, credit history, and statements of other accounts you have with that company. You can get your credit reports from TransUnion, Experian, and Equifax. The representative you speak to will be looking at your details during the call, so keep this information in front of you.
Thanks to the Fair Credit Reporting Act, you may have received an adverse action letter from the credit company that denied you. You will only receive this letter if you were denied based on information from your credit report, so if you're denied for another reason, you may not receive this letter.
Notification depends on the credit issuer, so if you are denied for some other reason, like income, you may still receive a document alerting you of this fact. Any communication you receive regarding your application should be gathered in preparation for your reconsideration call.
Check Documents for Errors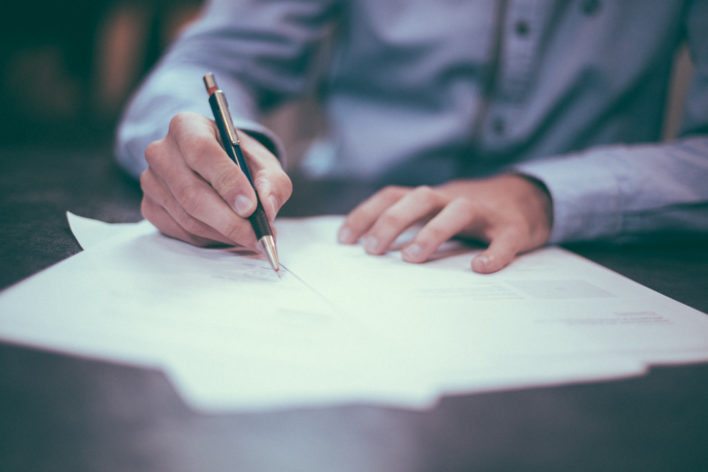 Gathering all of these documents in advance provides you with another advantage — you can double check your application and credit report for errors that may have prevented you from being approved. Check your application and credit reports for errors in declared income, your address, and previous credit accounts. If you spot an error, make sure to note it so you can discuss it during your call.
Get the Right Phone Number
Most credit issuers have special numbers for reconsideration calls. You're most likely to get through to a representative who can immediately discuss your case (or at least escalate it to the right people) by calling one of these numbers.
Numbers are subject to change and some financial institutions change more frequently than others. If you come across a number that is out of service, it is likely that there is a new number to call and you just need to find it.
Credit card forums and other discussion groups are often a good way to track down new reconsideration numbers.
Additionally, some issuers do not have a dedicated reconsideration line at all, rather, you'll need to go through a main support line, automated menu, or sales representative.
Here are some recent numbers for several of the most popular issuers. We do our best to keep them up to date but as we have now mentioned a number of times – these can change frequently. 
American Express Reconsideration Line
There isn't a dedicated reconsideration line for Amex credit cards, but here are a few different customer service numbers you can call to talk to someone about your credit card application.  If you just need to check the status of your application, you can do this online.
Customer Service for Personal Cards: 1-800-528-4800, 1-877-399-3083 or 1-866-314-0237
Customer Service for Business Cards: 1-800-492-3344
Application Status for Business Cards: 1-800-567-1085
Bank of America Reconsideration Line
Bank of America does not have a dedicated reconsideration line, so you will need to call into general the customer service line.
Person Customer Service: 1-866-224-8555
Business Customer Service: 1-866-695-6598
Barclays Reconsideration Line
Barclays has a dedicated reconsideration line, but you may also have success calling the general customer service line. To check the status of your application, call the customer service line or check the online application status page.
Reconsideration: 1-866-408-4064
General Customer Service: 1-866-928-8598
Capital One Reconsideration Line
There is not a dedicated line for reconsideration of Capital One Credit Card applications. You will need to call one of the customer service numbers or the credit card application line.
Customer Service (for existing accounts only): 1-800-227-4825
Other Customer Service Numbers: 1-800-625-7866 or 1-800-933-5182
Customer Service for Business Cards: 1-800-867-0904
To Apply For A Credit Card: 1-800-695-5500
Chase Reconsideration Line
To speak to a Chase representative about reconsidering your Chase credit card application, call the reconsideration line. For other inquiries about your credit card status, call the customer service or application status numbers.
Reconsideration (Personal): 888-270-2127
Reconsideration (Business): 800-453-9719
Customer Service (Personal): 1-800-432-3117
Customer Service (Business): 1-888-269-8690
Check Application Status (Personal): 1-800-436-7927
Check Application Status (Business): 1-800-453-9719
Citibank Reconsideration Line
There is not a dedicated reconsideration line for Citibank credit cards, but there are numerous customer service numbers that you can call.
Customer Service (Personal): 1-800-763-9795 or 1-800-695-5171 or 1-800-950-5114
Customer Service (Business): 1-800-950-5114
Apply For A Card or Check Application Status: 1-888-201-4523
Discover Reconsideration Line
There is not a specific reconsideration line for Discover cards.
Application Status: 1-888-676-3695
Customer Service:

1-800-347-2683
U.S. Bank Reconsideration Line
U.S. Bank has separate customer service numbers for each credit card it offers, but not a dedicated reconsideration line.
Customer Service: Number varies by card, click here and select "credit cards" for a full list.
Application Status: 1-800-947-1444 (option 1)
Wells Fargo Reconsideration Line
Wells Fargo offers a reconsideration line as well as a line to apply for a credit card over the phone. You can check your application status over the phone or online.
Reconsideration: 1-866-412-5956
Customer Service: 1-800-642-4720
Application Status: 1-800-967-9521
Application Status for Wells Fargo American Express: 1-877-514-3717
Apply for a Credit Card: 1-800-932-6736
What To Say During a Credit Reconsideration Call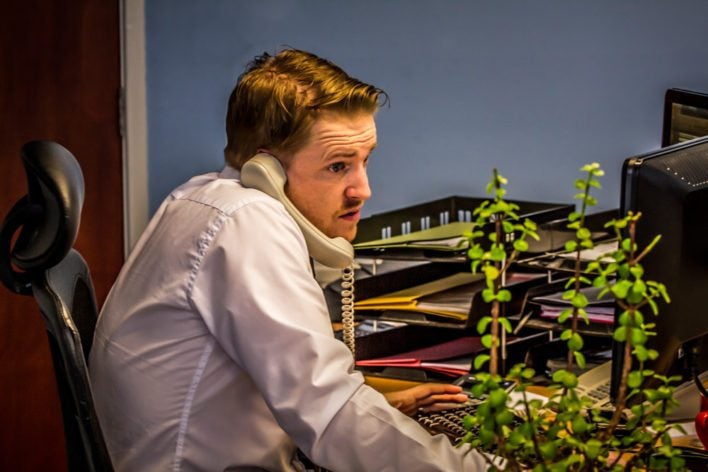 Once you have your documentation and the right number for the issuer you'd like to reach, you are ready to make the call. It may feel nerve-wracking, but there are a few things you can keep in mind that will make the experience less tense.
It may help to write down some answers in response to the points below. This will keep your mind from going blank due to nerves during the call. With your points written down, you'll always have something to refer to when speaking with a credit representative.
Greet the Representative in a Friendly Way
Calls about credit can be tense for everyone, and that is why it is important to be extra polite to the person you are talking to. Feel free to engage in brief chitchat before getting to the nuts and bolts of the call.
For example, you can ask how the representative is doing. If he or she seems receptive to small talk, take advantage of this opportunity build a bridge between you and the person who will be making a decision about your application.
Be Ready With Points to Discuss During the Call
Once you have been connected to a representative, often called a credit analyst, you will have a chance to say why you would like your application reconsidered. Below are some points that you could bring up.
Application or Credit Report Errors: As mentioned above, now is the time to bring up any errors you may have spotted in your documents if you think they could have contributed to your credit denial.
Amount of Credit Already Held: Often, the reason you are denied has to do with the amount of credit a company is willing to give you, not the number of cards you have. If you are trying to get an additional card, but don't mind keeping the same amount of credit, then you can ask the representative to move credit from an existing card to the card you have applied for. You can also ask the agent to close an existing credit line in order to replace it with the new card, if the new card has better perks.
Benefits of Various Cards: If you would prefer to keep all of your cards, don't offer to move credit around or close an account right away. Instead, you can tell the agent why you find each one of your cards useful. For example, perhaps one card has advantages for traveling while other cards give you bonus points at particular stores you frequent. Make sure that the representative knows this, and don't be afraid to get specific about your use of the perks.
This advice comes with an important caveat: you should not mention any sign-up bonus that comes with the new card. Credit card companies shy away from people who are only looking to take advantage of the sign-up bonus and may never use the card again after that. It is better not to mention the sign-up bonus at all in order to avoid looking like one of these people.
Closing the Deal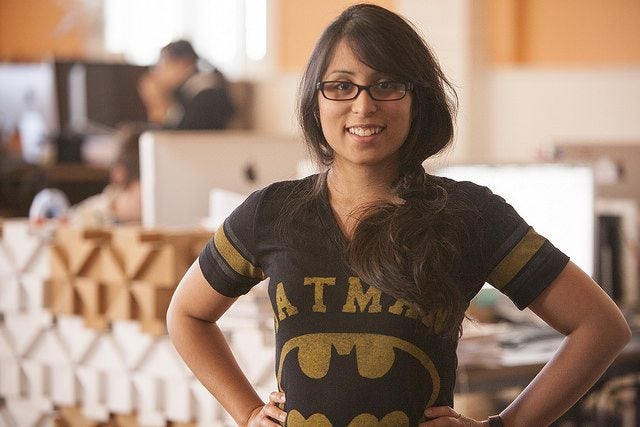 When discussing all the above points with the credit analyst, you might be offered an option to get your new card approved. If that's the case, your call is already a success. You can wrap up any formalities and politely end the call. If that's not the case, and you haven't yet been offered a path to approval, then you need to ask explicitly for reconsideration.
The exact wording will depend on your situation. For example, if you suspect that your denial was related to an old missed payment, feel free to discuss how good your payment history has been since then. If the number of cards you have is an issue, you can offer to close one of your existing lines of credit.
If you are offered an arrangement that you are uncomfortable with, don't feel pressured to accept it right away. You can always politely end the call and then call back again to be connected with a different credit analyst.
If Calling Doesn't Work Call, Try Other Forms of Contact
Calling is usually the most effective way to change a rejection into an approval. However, if you are unable to succeed with a call, there are other methods for you to try.
Online Chat
If you are already a customer of the credit issuer in question, you can use your account's secure messaging feature to send messages about your recent application. It is important to use secure messaging because the representative will not be able to discuss your specific account details when you send electronic messages outside of the secure system.
Physical Letter
A physical letter is the least effective means of getting a credit reconsideration. It should only be used if multiple calls and secure messages have not worked. The letter should be sent to the same address that your notice of denial was sent from. When writing your letter, there are a few essentials you should include:
Note explicitly in your letter that you do not want your credit checked again.
Mention the concessions you are willing to make in order to be approved. This includes shifting credit amounts from one card to another or even closing out a credit line.
Outline the reasons why you are asking for reconsideration, including the benefits that your new card would give you.
When you hear back from the credit card company, the answer might still be "no," but at least you know you've exhausted your options!
Still Denied, What Next?
If your application remains denied after going through this process, you do have other options. You can try to apply for other credit cards with the same issuer or other issuers. If your denial was based on your credit history, try to find cards that are more in line with your current creditworthiness.
You may find that you can get approval with another type of card, but don't submit too many credit applications at once. Every application requires a credit inquiry that subsequently has a negative effect on your credit score. Applying for many credit cards in a short period of time will have a serious impact on your credit score and may prevent you from successfully gaining credit in the future.
Therefore, be selective with your credit applications and keep the lessons of this guide in mind. There may come a time when you once again want a denial to be reconsidered.