15 Benefits of the Capital One Platinum Card
You're probably accustomed to us providing advice on which travel rewards cards we recommend or how you can maximize the rewards you're earning on those cards. However, we realize that not everyone has a strong credit history, an excellent credit score, and access to the best travel rewards cards.
In fact, we're asked frequently how to get started with less-than-perfect credit or no credit history at all. While there can be a multitude of answers to that question, 1 card we've found that serves this purpose well is the Platinum Credit Card from Capital One®.
Simple in structure but packed with tools to help you build or rebuild your credit, the CapOne Platinum card is a no-annual-fee card that could help you get started down the path to improving your credit history.
The card has more depth and value than just building credit, however. You'll find it offers easy account management, has plenty of travel and shopping benefits, and doesn't charge an annual fee.
Here's a breakdown on everything this otherwise basic credit-building card has going for it.
Getting Started
1. You Don't Need Excellent Credit or High Income to Be Approved
Capital One states that the CapOne Platinum card is designed for those with average credit. However, reports exist of consumers getting approved with fair credit (as low as 580). The card is also a good choice for those with lower income.
2. You Can Find out If You're Pre-Qualified
Capital One offers a pre-qualification tool that does not affect your credit score. It also participates in the CardMatch tool that helps find the best credit card offers specifically for you.
3. No Annual Fee
One factor that affects your credit score is the length of your credit history. You can keep the CapOne Platinum card indefinitely, even once you've secured a great travel rewards card later, because there is never an annual fee.
4. No Security Deposit Needed
While the CapOne Platinum card is designed for average credit, it is not a secured credit card. You do not need to come up with a security deposit to be approved for the card.
5. Reports to All 3 Credit Bureaus
To build or rebuild credit, your on-time payments need to be reported to the 3 credit bureaus so that your credit report accurately reflects the responsible management of your account.
The CapOne Platinum card serves this need, reporting to Experian, Equifax, and TransUnion.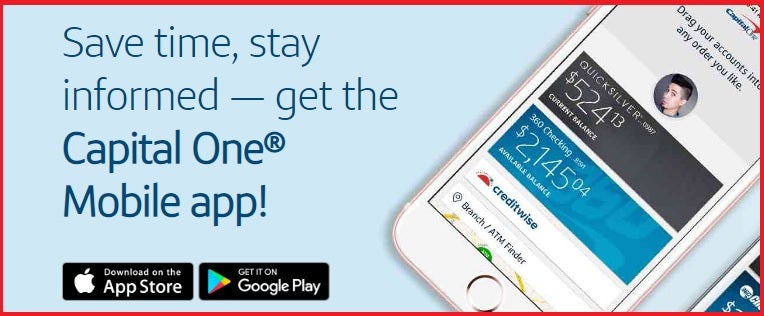 Easy Account Management
Building or rebuilding your credit takes focus. You want to make sure that your payments are on time, you know your credit limit, and you keep track of your transactions. The tools provided by Capital One make it easy to manage your CapOne Platinum card account responsibly.
6. Earn a Higher Credit Limit
When you're approved for the CapOne Platinum card, you'll receive a credit limit of at least $300. After you make your payments on time for at least 5 consecutive statement periods, you'll have access to a higher credit limit.
7. No Penalty APR for Late Payments
Many credit cards impose a penalty APR when a payment is late. For example, the interest rate on a credit card could be 16%, but a higher interest rate may apply if you make a late payment.
However, the CapOne Platinum card does not impose a higher penalty interest rate applied to your balance, even if you're late with your payment. You will still be charged a late fee, however, and the current APR is already high at 26.99% variable.
8. Convenient and Simple Online Account Access
Use the customer-friendly Capital One mobile app to set up payment reminders, keep track of transactions, and monitor your account 24/7. You can also manage your account online.
9. Pick Your Own Due Date
Select a payment due date that works for you and pay your account balance by check, online, or at a local branch.
10. Free Credit Monitoring
When you're on the road to excellent credit, you'll want to keep an eye on your progress. With CreditWise from Capital One, you'll enjoy unlimited free access to your credit score and other tools to help you monitor your credit.
Even if you close your Capital One card, you can still continue to use CreditWise.

Travel Protection and Benefits
While the CapOne Platinum card is not a travel rewards card, it still comes with benefits you can use during your travels.
11. No Foreign Transaction Fees
Traveling abroad? Well, you won't need to think twice about using your CapOne Platinum card since it features no foreign transaction fees on all purchases made outside of the U.S.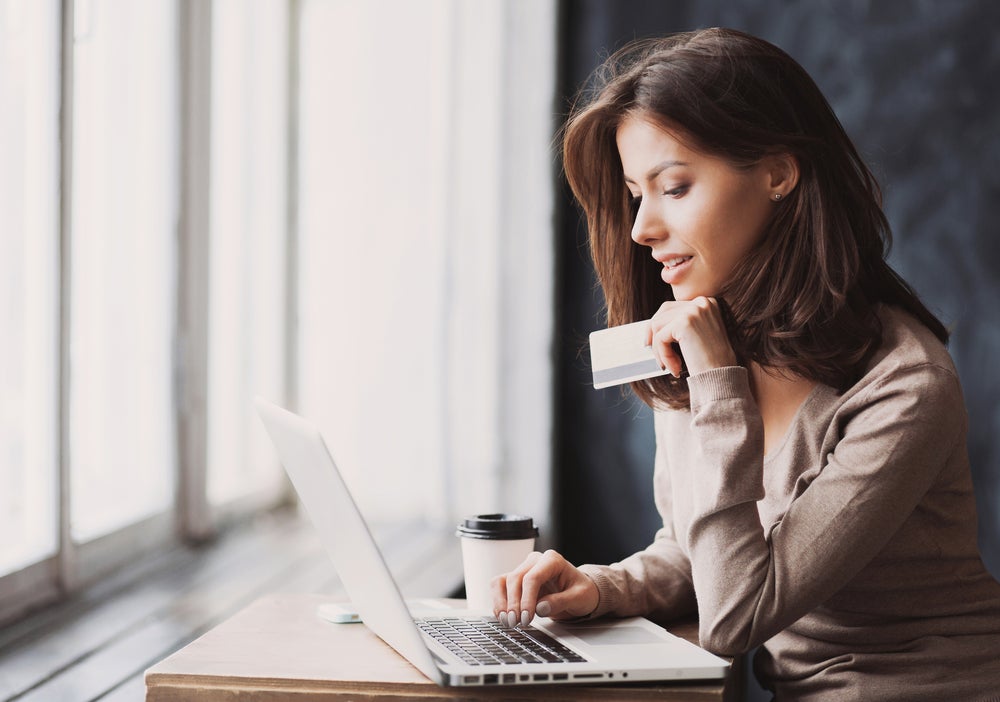 Shopping Protections and Benefits
12. Worldwide Acceptance
Use your card anywhere Mastercard is accepted.
Additional Benefits
13. Identity Theft Resolution Services
Should you become the victim of identity theft, help is just a call away 24/7. The complimentary coverage that comes with your card includes:
Assistance completing a formal Identity Theft Affidavit
Notification to credit bureaus
Placing an alert on your account
Providing the cardholder with an Identity Theft Resolution Kit, which includes sample form letters for contacting other creditors, financial institutions, and possibly affected accounts
14. No Balance Transfer Fees
While the card doesn't charge a fee for transferring balances from other credit cards, you'll want to compare interest rates to make sure you'll actually be saving money by doing so.
This card charges a high current APR of 26.99% variable.
15. Eno® Capital One Assistant
Eno is your very own personal assistant that automatically sends useful insights and alerts about your credit card accounts. Eno can help monitor your charges to catch potential mistakes or duplicate charges, track your spending so you can stick to your budget, and spot potential fraud with 24/7 alerts.
Everything Else You Need to Know
Don't Carry a Balance
Chances are your credit limit will start out low, which can be a good thing — remember that the primary reason to secure this card is to build or rebuild credit.
That said, you should plan on spending only what you can comfortably pay off each statement period. You definitely do not want to be paying a nearly 26.99% variable APR (current rate) on any balance!
Don't Expect Miles or Points
The CapOne Platinum card is a starting point on the road to securing a more lucrative travel rewards credit card. It does not earn miles or points, but you also don't have to pay an annual fee.
Plus, if you've got a small credit limit on this card, you're not going to want to spend a lot on it anyway.
Another reason to keep your spending low is so you can keep your credit utilization rate low, which will ultimately help improve your credit score. For example, if you charged $150 and have a credit limit of $300, you'd have a credit utilization rate of 50%, which is considered high.
Final Thoughts
If you have an excellent credit score, there are better cards out there for you. The CapOne Platinum card serves the purpose of building or re-building credit, so choose another card if you want to earn rewards.
You also shouldn't consider this card if you plan to carry a balance. The high APR on this card makes carrying a balance from month to month an expensive proposition.
However, if you're having trouble securing a credit card due to inadequate credit history or a fair to average credit score, the CapOne Platinum card is an economical and efficient consideration.
Plus, Capital One offers a wide variety of rewards-earning credit cards. If you manage your CapOne Platinum card well, you may receive an upgrade to a rewards-earning card.