Hilton Honors American Express Card — Full Review [2021]
"A Powerful Way To Boost Honors Points With No Annual Fee"
This no annual fee card earns 5x-7x points at Hilton and U.S. gas stations, U.S. supermarkets, and U.S. restaurants. You'll also get an elite status boost and more!
You can't beat a comfy king-sized bed and room service. For many travelers, it's the hotel that really makes or breaks an experience. If you're one of those people, you've probably stayed at a Hilton hotel.
Whether your visits are for work or pleasure, the Hilton brand has you covered with over 4,600 locations in 100 counties and territories.
To enjoy a host of great benefits, you may want to apply for the Hilton Honors American Express Card.
update: Bonus points earned through purchases that post to your Hilton Honors account before December 31, will count towards elite tier qualification and lifetime Diamond status.

Hilton Honors American Express Card — Snapshot
Welcome Bonus & Info

(Partner Content)

Limited Time Offer: Earn 100,000 Hilton Honors Bonus Points after you spend $1,000 in purchases on the Card in the first 3 months of Card Membership. Offer expires 8/25/2021.
Limited Time Offer: Plus, earn up to $100 in statement credits on eligible purchases made on the Card at any of the Hilton family of hotels in the first 12 months of Card Membership. Offer expires 8/25/2021.
Earn 7X Hilton Honors Bonus Points for each dollar of eligible purchases charged directly with a hotel or resort within the Hilton portfolio.
Earn 5X Hilton Honors Bonus Points for each dollar of eligible purchases at U.S. restaurants, at U.S. supermarkets, and at U.S. gas stations.
Earn 3X Hilton Honors Bonus Points for all other eligible purchases on your Card.
No Foreign Transaction Fees. Enjoy international travel without additional fees on purchases made abroad.
Enjoy complimentary Hilton Honors Silver status with your Card. Plus, spend $20,000 on eligible purchases on your Card in a calendar year and you can earn an upgrade to Hilton Honors Gold status through the end of the next calendar year.
No Annual Fee.
Terms Apply.

Card Categories:

Rewards Center

Customer Service Number

1-800‑954‑0559
The Ideal Cardholder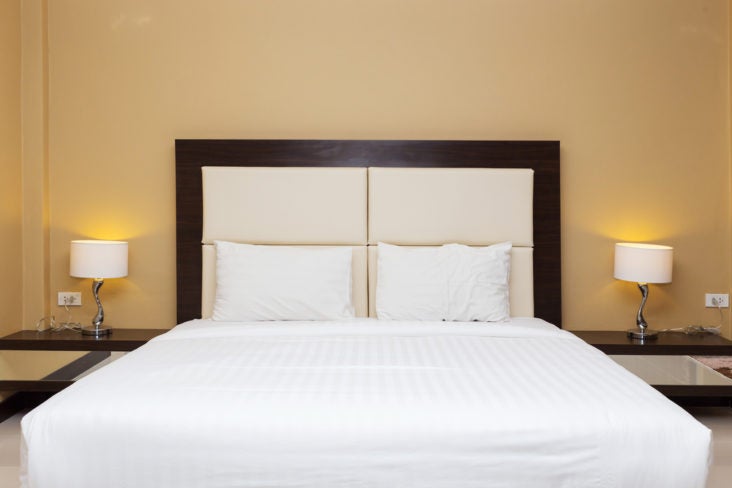 Welcome Bonus, Points, and Silver Elite Status
Spend the required money in the allotted amount of time (see above) to earn bonus points under the current bonus offer from the Hilton Honors Card.
Then, earn 7 points for every $1 you spend on hotel or resort stays within the Hilton portfolio and 5 points for every $1 at U.S. supermarkets, U.S. restaurants, and U.S. gas stations.
All other purchases earn you 3 points per $1. Hilton Honors bonus points are automatically posted to your Honors account.
While these points may not be applied toward elite status, cardmembers automatically enjoy Silver status.
At Hilton, Silver status cardholders receive a 15% bonus on points earned from each stay (not from purchases), and perks like a 5th night free (on standard 5-night redemptions) plus complimentary access to health clubs or fitness centers where available.
Cardholders can also earn up to $5 back per month at U.S. restaurants (dine-in or takeout) through December 31, 2021 — a benefit worth up to $220! Enroll in this statement credit through Amex Offers.
Bottom Line: Hilton Honors Card members earn 3-7 points per dollar, and get automatic Silver Status in Hilton Honors!
Hilton Gold Status Benefits
With the Hilton Honors Card, you can also advance through the loyalty program tiers. As noted above, just being a member earns you Silver elite status, and from there it's on to Gold!
Earn Gold status after spending $20,000 within a calendar year. By charging regular monthly purchases to your card, you can quickly bank points and meet this goal easier than you thought.
Another way to reach Gold status is with 20 stays, 40 nights, or 75,000 Hilton Honors base points (not bonus points) within a calendar year.
This can be a good way for frequent travelers to qualify!
Under Gold status, you receive all of the benefits of Silver status plus a 25% bonus on Hilton Honors base points, room upgrades at participating hotels, and high-speed in-room Wi-Fi.
For even more fantastic benefits, become a Diamond Member. It takes 30 stays, 60 nights, or 130,000 base points to reach this elite status tier.
Bottom Line: You can earn Gold status when you spend $20,000 or more per calendar year with the Hilton Honors Card.
Other Hilton Honors Card Perks
Unlike most loyalty cards, the card has no annual fee. That in itself really sets it apart from other cards of this nature! Plus, there are extra opportunities to earn points.
Don't forget, this is an American Express card. So you get all the travel, entertainment, and shopping benefits from their program too. Perks like roadside assistance, extended warranties, and purchase protection greatly improve the value of the card.
Deciding whether to apply is a no-brainer since there's not much not to dislike about the loyalty program.
Bottom Line: The Hilton Honors Card has no annual fee and also comes with extra perks like bonus points for booking online and many different card insurances.
Hilton Honors Card Downside
While you can earn points at a higher with rate the card, you'll also need to redeem more points for a reward than with other loyalty programs.
For instance, although 5,000 points can get you a one-night stay, you are limited to rooms in Hotel Category 1. Pricier hotels cost more points. That's because the standard reward value is only $4.00-$6.00 per 1,000 points.
So mid-level rooms usually require 20,000-60,000 points per night. if you want a room that usually goes for $200-$300 a night, expect to spend 50,000 points.
The highest tier is Hotel Category 10, which requires 70,000-95,000 points for 1 night…a considerable difference!
Bottom Line: The downside of this card is that the Hilton Honors program typically has some of the least valuable loyalty program points. However, you can earn lots of bonus points using the Hilton Honors Card.
Great Card If
You enjoy staying at Hilton hotels and want a card that will quickly rack up points
You will use your card to make all purchases so you can earn even more bonuses
You want a card with no annual fee that doesn't skimp on benefits
You plan to earn Gold status quickly to take advantage of added benefits
Don't Get If
You don't usually stay at hotels, or you prefer to stay somewhere besides Hilton when you do travel
Your primary goal is to transfer airline points
Hilton Honors American Express Card — Fees
Annual Fee

Foreign Transaction Fees

None

Interest Rates

Late fees

Up to $40
Penalty APR: 29.99% Variable

Cash Advance APR

25.24% Variable
Fee: Either $10 or 5% of the amount of each cash advance, whichever is greater.

Additional Info
Best Way to Maximize Hilton Honors Points
Earn points in several different ways when you use your Hilton Honors Card.
Keep in mind that with this loyalty program, many of the most attractive rewards require a lot of points, so bank as many as possible by using multiple strategies!
Hot Tip: Cardholders can earn an extra 10,000 Hilton Honors bonus points after spending $5,000 on purchases (up to 10x) through June 30, 2021.
Tip #1: Always use your card when you book a room at any of the many Hilton hotels. That way, you'll earn 7x points on the card, plus bonus points for your elite status (15% for Silver, or 25% for Gold).
Tip #2: During your stay, charge all services to your room bill so they earn Hilton Honors points for their categories.
Tip #3: Visit the front desk each time you stay to ask about current elite status offers so you don't miss out on extra points.
Tip #4: Sign in to your Honors profile and set your My Way Earning Style preference for extra points. Earn 10 base points plus 5 extra bonus points OR 1 mile per every $1 spent on your room (depending on the carrier.)
Tip #5: Make all of your regular purchases on the card. Remember, you earn 5 points per every $1 you spend at U.S. supermarkets, U.S. restaurants, and U.S. gas stations. That really adds up from month to month, and it can propel you to the next elite status level!
Tip #6: Don't limit supermarket purchases to household use. Why not buy food for the office too? Either way, you get 5x the points.
Tip #7: Be on the lookout for extra promotions. Hilton sporadically offers to double or triple your points per stay or purchase.
Bonus Tip:  Sign up to the dining program to earn lots of extra points for places you already eat!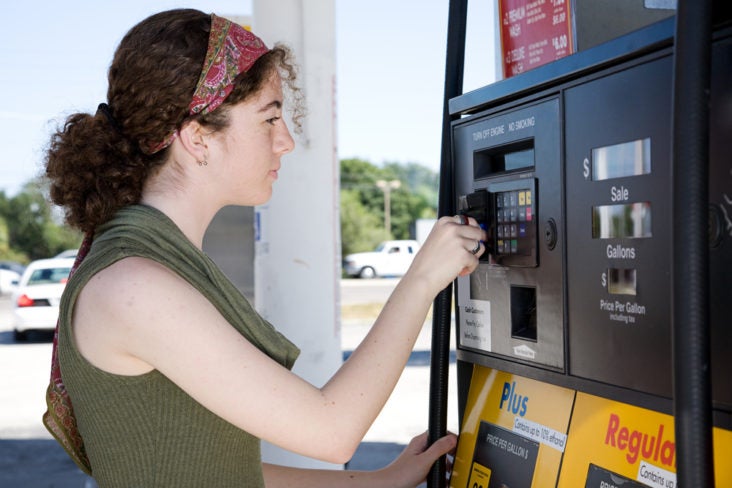 Best Way to Redeem Hilton Honors Points
The complexity of the Honors system can make redeeming points earned with the Hilton Honors Card a real challenge. Avoid the confusion by following our suggestions in this section.
Tip #1: Redeem for awards that require the fewest points (the minimum amount to redeem is 5,000). Your points will last longer this way.
Tip #2: Because room quality can vary widely among chains, ask the hotel if there are comparable rooms available at a lower redemption rate. Check reviews, too, so you have an idea of the room quality before redeeming your points.
Tip #3: Compare Points & Money rewards with the standard redemption option to determine which is the better value. Honors allows you to book standard reward stays with a combination of Honors points and cash instead of points only.
Tip #4: For example, you can redeem 50,000 points for a one-night stay at a Level 9 hotel. However, the Points & Money option allows you to redeem only 20,000 points plus pay $85 for the very same room.
Tip #5: Before redeeming points for a Premium Room award, calculate the cost of a Standard Room award. In most cases, the value is lower for a Premium award.
Our calculation found the value of a Standard award and Premium award to be $0.003 and $0.004, respectively. When redeeming for an award, every point counts!
Tip #6: One of the most popular Hilton promotions is the 5th night free option. Ensure you get the best value by always booking in multiples of 5, so that every 5-night redemption will equal a 1-night discount!
Hilton allows you to use this to get up to 4 free nights on a 20-night consecutive stay. Even better, this perk is automatically awarded during redemption.
Tip #7: Book your stay during off-peak periods to get a significant discount on points. Thousands of hotels allow you to book Standard Room awards for fewer points depending on when you visit.
The exact discount depends on the location and demand of each hotel. However, it's possible to stay at a hotel that would usually cost 50,000 points for only 30,000 points during off-peak season.
Tip #8: Book your reservation online and pay for your stay using your card to earn 500 bonus points for each qualifying stay.
Hilton Honors has many travel partners worldwide that help you earn points, including the following companies:
Hilton Brand Hotels: Embassy Suites, Hilton, Curio, DoubleTree, Canopy, Conrad, Homewood Suites, Waldorf Astoria, Hampton, Home 2, Hilton Garden Inn, Hilton Grand Vacations, tru by Hilton
Other Partners: Budget, Avis, Europcar, Car Club, National, Alamo, Sixt, CruisesOnly, One SimCard, Travelling Connect, Shop-to-Earn Mall, DirecTV, LifeLock, NRG Home, Energy Plus, Hilton Honors Dining, Priority Pass
Airline Partners: American Airlines, Air China, British Airways, Cathay Pacific, Delta Air Lines, United Airlines, Lufthansa, Turkish Airlines, Virgin Australia.
Find a complete list of partners at the Hilton Honors website.
Exchange Points for Miles: Airline Partners
You can exchange the points you earn on the card to miles with certain Hilton Honors airline partners. With enough points, you can enjoy a reduced fare or even fly for free.
Most partners require a minimum of 10,000 points to make a transfer, but the exchange rate varies according to the airline.
Here are the Points for Miles exchange rates for Hilton Honors airline partners in North America:
| | | |
| --- | --- | --- |
| Points for Miles Partner | Hilton Honors Points | Exchange |
| Aeromexico | 25,000 | 6,500 Premier Kilometers |
| American Airlines | 10,000 | 1,500 AAdvantage Miles |
| Delta Air Lines | 10,000 | 1,000 Delta Miles |
| Jetblue | 10,000 | 1,000 TrueBlue |
| United Airlines | 10,000 | 1,000 MileagePlus |
| Aeroplan (Air Canada) | 10,000 | 1,000 Aeroplan Miles |
| Frontier Airlines | 10,000 | 1,500 EarlyReturns Miles |
| Alaska Airlines | 10,000 | 1,000 Mileage Plan Miles |
| Hawaiian Airlines | 10,000 | 1,500 HawaiianMiles |
The Gritty Details: Everything Else You Need to Know
This is a charge card, and you cannot carry a balance forward without permission.
On this card, the welcome bonus is available to new cardmembers only. Once you meet the minimum requirements, your bonus points should appear in your account within 4-6 weeks.
Don't risk missing out on your 5x points. Make sure merchants are properly coded for purchases at U.S. gas stations, U.S. restaurants, and U.S. supermarkets ahead of time.
As you have probably gathered by reading this review, the program can be somewhat confusing. In addition to signing up for all of the benefits we discussed, always confirm that you're receiving the maximum points for your stay.
Other Unique Features
Here are the rest of the features and benefits you get from being a Hilton Honors card member:
Complimentary Silver status in Honors – Silver status is an automatic perk. Without this, you would have to stay 10 nights or complete 4 stays to earn it on your own.
The value of this benefit alone can make the card worth applying for, especially when considering there is no annual fee. Plus, with Silver status, you earn 15% bonus points on all stays.
Always ask the desk agent to add your bonus points to your Honors account for stays at Waldorf Astoria, Conrad, DoubleTree, Embassy Suites, Hilton Garden Inn, Hampton, Homewood Suites, Home2, and Hilton Grand Vacations.
Earn Gold status  – Make at least $20k in purchases to reach this tier and take advantage of the Gold status benefits. Or become a Gold member after 20 stays, 40 nights, or 75,000 Hilton Honors base points in 1 year.
Earn 10,000 bonus points – For each year that you spend $1,000 or more on Hilton brand stays, your account is credited 10k bonus points. Your card must be open and in good standing at the end of the year to earn these points.
Car rental insurance – Decline the collision damage waiver when you rent a car with the card, and you're covered if the vehicle is damaged or stolen.
Travel accident insurance – Get coverage for accidental death and dismemberment when you charge your entire fare to the card.
Baggage insurance – You're eligible for up to $1,250 if your baggage is lost, damaged, or stolen when you charge your entire fare to the card.
Dispute resolution – American Express will assist you in resolving any fraudulent charges posted to your account.
Return protection – If you can't return an item to the original merchant within 90 days of purchase, get reimbursed up to $300 per item, with a maximum of $1,000 per year.
Global assist hotline – Use this free emergency hotline when traveling abroad to receive referrals and other emergency services.
Purchase protection – This insurance plan is for purchases that are broken, lost, or stolen within 90 days of purchase.
Extended warranty – Get an extended warranty of 1 year for original manufacturers' warranties less than 5 years.
Entertainment access – You'll have access to a number of different types of events with exclusive ticket presales.
---
For rates and fees of the Hilton Honors card, click here.
Frequently asked questions
What are the benefits of the Hilton Honors Card?
The card gives you automatic Silver status. You can earn Gold status by spending more than $20,000 on the card in 1 year.
In addition, you earn 3-7 points per dollar spent and a welcome bonus if you spend the required amount in the allotted time after applying.
Not only do you receive benefits through a variety of Hilton Honors partners, you also receive American Express benefits such as travel and baggage insurance, return protection, and extended warranties.
How do I upgrade to the Hilton Honors Card with Gold Status?
Become a Gold Status member after spending $20,000 on the card in a calendar year. Another way to qualify is with 20 stays, 40 nights, or 75,000 Hilton Honors base points (not bonus points) within a calendar year.
Then you'll receive all of the Silver status benefits plus a 25% bonus on points.
When do Hilton Honors points expire?
As long as your account remains active, your Hilton Honors points will not expire. To keep your account active, you need to stay at a Hilton hotel or redeem points every 12 months.
Is the Hilton Honors Card worth it?
With the card, you receive a variety of benefits, opportunities to earn tons of points, and a great welcome bonus. Plus, there's no annual fee.
Not only do you get complimentary Silver status, you also get a number of benefits through the American Express program.
There are no real negatives to owning the Hilton Honors Card.
It is important to note that international travelers may not want to use this card overseas since it does have a foreign transaction fee.
Does the Hilton Honors Card have a foreign transaction fee?
Yes, there is a 2.7% transaction fee after conversion to U.S. dollars.
How do I upgrade the Hilton Honors Card to the Hilton Honors™ Surpass® Card from American Express?
Travel prices are about to surge from pent-up demand.
Use this points strategy to lock in pennies-on-the-dollar pricing in 2021, all without being a frequent flyer...
How do I only pay $30 to go to Hawaii, $200 for business class to Asia or just $150 to Europe?
Discover the real-life strategies that anyone can use to enjoy limitless travel (even on a limited budget!)
Just sign up below and I'll send you the Limitless Travel Playbook instantly:
We respect your privacy. Please view our privacy policy here.