The 22 Best Benefits of the IHG Rewards Club Premier Credit Card
The Chase IHG® Rewards Club Premier Credit Card is a popular card with many types of travelers. With 5,500 properties worldwide and a strong domestic footprint in North America, the IHG Hotels & Resorts brand appeals to both world travelers and local road warriors alike.
The IHG Rewards loyalty program is excellent with a simple path to elite status, engaging promotions for earning extra IHG Rewards points, and plenty of ways to redeem those rewards points.
The combination of the IHG Rewards loyalty program and the IHG Rewards Club Premier credit card is a match where the sum is greater than the 2 parts. The card supports the rewards program with exponential earnings at IHG properties, a reward hotel night each card anniversary, and complimentary elite status. If you stay at IHG properties even a few times a year, you'll seriously benefit by having the card.
Here's a list of all the benefits of the IHG Rewards Club Premier credit card so you can decide if this card is a good match for you.
Lots of Ways to Earn IHG Rewards Points
1. A Generous Welcome Bonus
When you are approved for the IHG Rewards Club Premier card, you have the opportunity to earn a generous welcome bonus after meeting a minimum spending requirements within the first 3 months after card approval.
The welcome bonus jump starts your earnings so the minute it is deposited into your account you can start booking reward hotel nights anywhere in the world.
Previous welcome bonuses have included 80,000 points after spending $2,000 on purchases within the first 3 months of the account opening so this is a fantastic way to boost your points immediately when you get your card. See the current welcome bonus below:
CREDIT CARD
CARD INFO
IHG® Rewards Club Premier Credit Card


Learn More

(at Chase's secure site)

Earn 150,000 bonus points after spending $3,000 on purchases in the first 3 months from account opening
Earn up to 25 points total per $1 spent when you stay at an IHG hotel
Earn 2x points on purchases at gas stations, grocery stores, and restaurants; then 1 point per $1 on all other purchases.
Enjoy a Reward Night after each account anniversary year at eligible IHG hotels worldwide. Plus, enjoy a reward night when you redeem points for any stay of 4 or more nights
Platinum Elite status as long as you remain a Premier card member
Good to Excellent Credit Recommend (670-850)
Annual Fee: $0 for the first year, $89 thereafter
2. Earn Big at IHG Hotels and Resorts
Earn 25 points total per $1 spent when you stay at an IHG hotel.
3. Earn on Purchases You Make Everyday
Use your IHG Rewards card everyday for purchases you make at grocery stores, gas stations, and restaurants. Earn 2X points at gas stations, grocery stores, and restaurants and 1 point per $1 on all other purchases.
In April 2019, the USDA indicated that the average cost of a food, for a family of 4, was $893.80 a month. If you spend that at grocery stores using the IHG Rewards Club Premier card, that's over 20,000 points a year.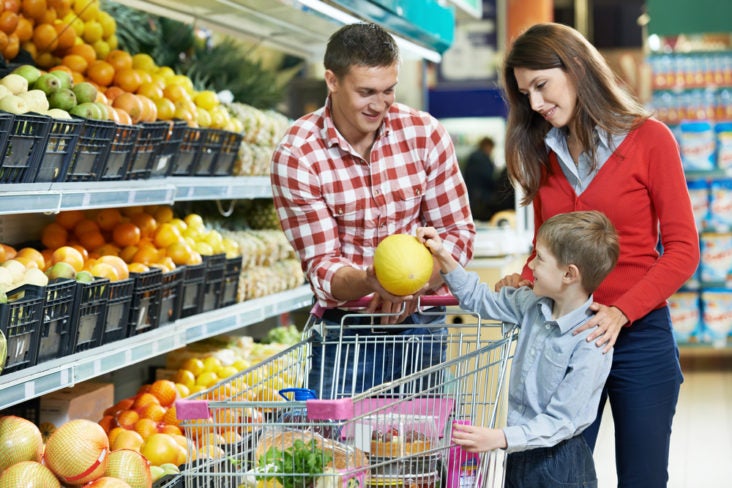 4. Earn on Every Purchase
Every purchase you make with your IHG Rewards Premier card will earn at least 1 point per dollar spent.
5. Earn Bonus IHG Rewards Points Each Anniversary Year
Spend $20,000 on your card within a year and receive 10,000 additional IHG Rewards points.
6. Save 20% on Point Purchases
You'll be earning lots of IHG Rewards points on your Club Premier card, but if you're short of a redemption goal, you can purchase points and receive a 20% discount if you purchase the points using your IHG Rewards Premier card.
7. Promotions
IHG Rewards offers several promotions throughout the calendar year with opportunities to earn tens of thousands of points. When you sign up for the IHG Rewards program, you'll receive emails alerting you to the latest promotion.
One common requirement for earning bonus points during the promotions is to book and pay for your hotel room with your IHG Rewards card, making it an easy way to score some extra IHG Rewards points.
It's worthwhile to register as some of the promotions can be lucrative and simple to achieve.
Reward Hotel Nights and Benefits
8. Annual Reward Hotel Night
Each year on your card anniversary, you'll receive a reward night certificate good for a room of your choice worth up to 40,000 points. The certificate can be used worldwide.
This benefit alone is worth the annual fee on the card.

9. 4th Night Reward
Book 4 or more consecutive award nights and the 4th night is a reward night. There is no limit on how many times you can use this benefit, and you can even use it several times in one stay.
For example, book 8 consecutive award nights and you will receive the 4th and 8th night as a reward. It's easy to book the reward nights online as the reward night is automatically calculated in during the booking process.
10. Complimentary Elite Status
IHG Rewards Club Premier cardholders receive automatic complimentary Platinum Elite status for as long as they hold the card. Platinum Elite status, which normally requires staying 40 hotel nights annually or 40,000 earned points, comes with benefits that include:
Bonus earnings on IHG stays
Complimentary room upgrades
Free Wi-Fi
Spa, mini bar, or dining credits
Priority check-in
Late check out
Welcome amenity upon check-in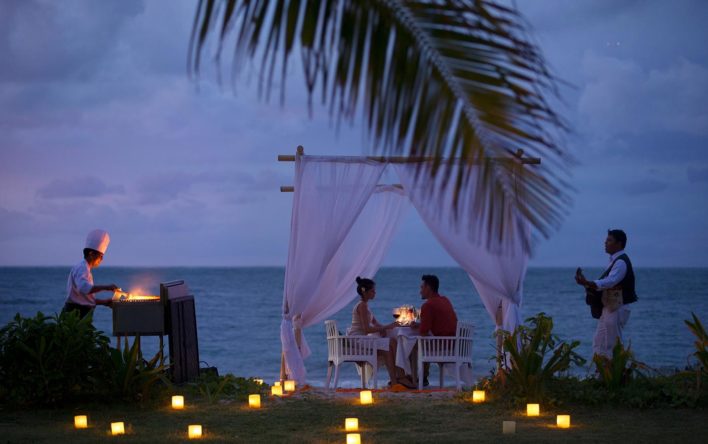 Travel Protections and Benefits
You'll find a wide range of travel protections and benefits that come complimentary with your IHG Rewards Premier credit card as well.
11. Trip Cancellation/Interruption Insurance
If a trip you paid for, in full or in part, with your Club Premier card is interrupted or canceled, you could receive up to $5,000 per covered trip, per person. There is a maximum of $10,000 per trip, and $20,000 per 12 month period for each coverage.
12. Travel Accident Insurance
Charge even a portion of your trip to your Club Premier card and receive a benefit if there is a severe injury or death on a common carrier, or another type of travel accident during your travels. Depending on the injury or loss, the benefit provides up to $500,000 for the common carrier benefit and $100,000 for a 24-hour accident benefit.
13. Travel and Emergency Assistance Services
At anytime, make just one call to reach emergency or travel assistance. Receive help with emergency transportation, legal and medical referrals, trip assistance, translation services, and much  more. There is no charge for the referral service but cardholders are responsible for actual services of the providers.
14. Lost Luggage Reimbursement
If your luggage is lost or stolen during your trip, you could receive up to $3,000 per person, per covered trip.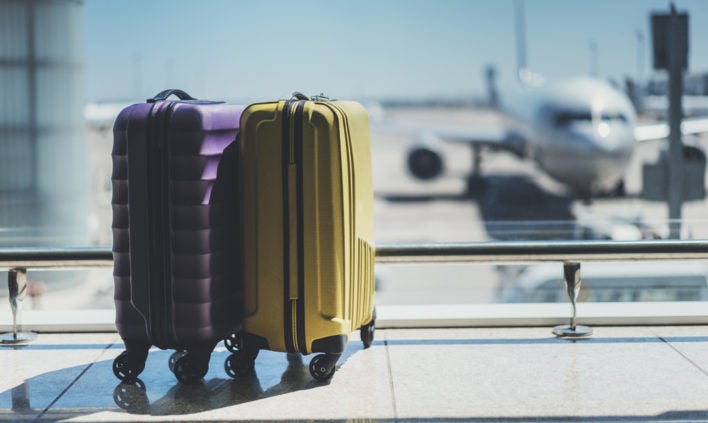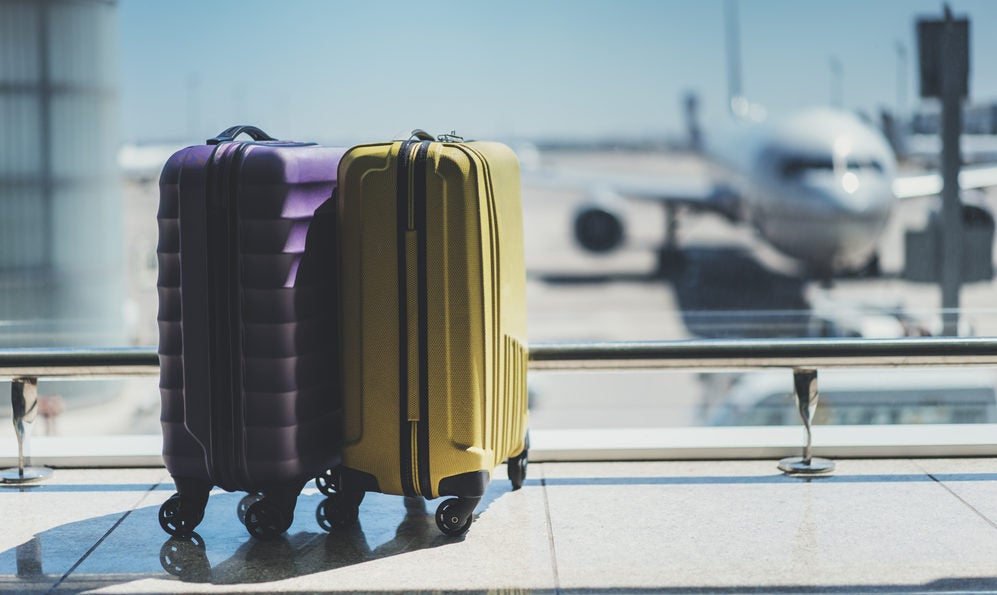 15. Baggage Delay Insurance
When your baggage is delayed, you may need to purchase necessities. Baggage delay insurance provides up to $100 per day for 5 days when your luggage is delayed 6 hours or more.
16. Auto Rental Collision Damage Waiver
Simply decline the rental company's collision insurance and charge the entire rental cost to your Club Premier card. Coverage is provided for theft and collision damage for most cars in the U.S and abroad. Protection is valid for rental terms 31 days or less and is secondary to your own auto insurance in the U.S.
17. No Foreign Transaction Fees
Take your card on vacation with you as you'll won't incur any foreign transaction fees, ever.
18. Global Entry or TSA PreCheck® Credit
Receive up to $100 when you pay your Global Entry fee ($100), or TSA PreCheck ($85) with your Club Premier card. This benefit is valid for one statement credit every 4 years.
Shopping Protections
While many credit card issuers are eliminating some shopping protections and benefits, the IHG Rewards Premier credit card still offers these valuable protections.
19. Cell Phone Protection
Receive up to $800 if your cell phone is damaged or stolen. Just pay for your monthly cell phone service with your IHG Premier card and receive complimentary cell phone protection. Coverage is limited to 2 claims in a 12 month period up to a total maximum of $1,000 and each claim has a $50 deductible.
20. Purchase Protection
Pay for your eligible item with your Club Premier card and receive 120 days of protection for theft and damage from the date of purchase. Coverage is limited to $500 per claim, $50,000 per account.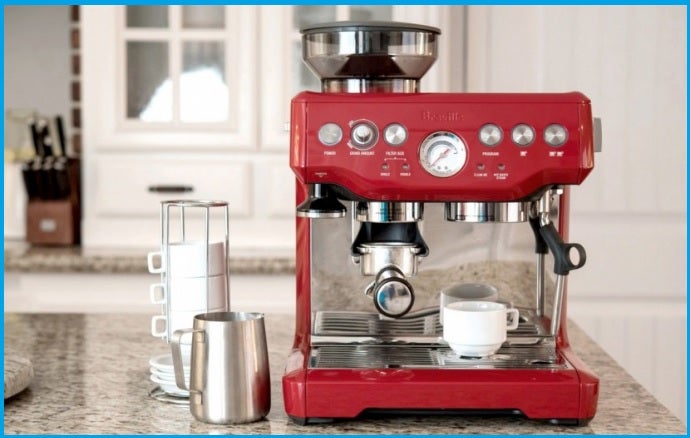 21. Extended Warranty Protection
For eligible products purchased with your card, the U.S. manufacturer's warranties of 3 years or less will be extended for an additional year.
22. Lots of Ways to Redeem the Rewards Points Earned on Your Card
You can redeem your IHG Rewards points for just about anything, but keep in mind that all options do not result in good value for your points. Here's a look at the choices you'll have at redemption time.
Redeem for Reward Hotel Nights
With over 5,500 IHG properties worldwide, it's easy to redeem your rewards points for reward hotel nights.  Reward nights can cost as little as 5,000 IHG points per night and are an excellent use of your points.
If you want to see how far your points can go, here's a list of great ideas on redeeming your IHG Rewards points for maximum value.
Use Cash and Points
If you don't have enough IHG Rewards points to completely book your reward stay, you can use a combination of points and cash.
Move Up to Intercontinental Ambassador
The Intercontinental Ambassador program comes with a complimentary "buy one get one" weekend night certificate, complimentary room upgrades and hotel credits, late checkout, and bonus IHG Rewards points each year when renewing your Ambassador status.
To purchase your Intercontinental Ambassador membership, you can redeem 40,000 IHG Rewards points or pay $200.
Redeem for Airline Miles
If you're short on airline miles for a specific award redemption, you could transfer your IHG Rewards points to 1 of the many airline transfer partners available.
Most transfer rates are 10,000 IHG points to 2,000 airline miles, although there are a few exceptions. This translates to needing 100,000 IHG points to equal 20,000 frequent flyer miles, so this is not the best option or value for your points.
Magazines
It's possible to receive 1 cent in value or better per point when redeeming IHG Rewards points  for magazine subscriptions. Subscriptions start at just 800 IHG Rewards points.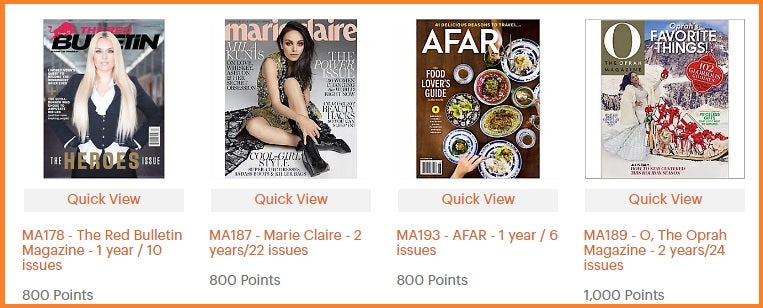 Gift Cards
There are dozens of choices when redeeming your points for gift cards but you will receive less than 1/2 cent per point, so this isn't the best use of your hard earned points.
Digital Rewards
Spend your IHG Rewards points on digital downloads such as movies, music, eBooks, games and software. Prices start at just 400 IHG Rewards points.
Redeem for Shopping
Using your IHG Rewards points for shopping is not a good idea or good value. For example, you could spend 50,000 IHG Rewards points for a personal translator device or use the 50,000 points for 2 nights at a posh Intercontinental hotel and buy a personal translator for less than $100 on Amazon. However, the option is available when shopping on the IHG shopping portal.
Redeem with Access Experiences
Use your points for concerts, amusement park admission, and more with IHG Rewards Access Experiences. You can also bid on unique VIP experiences such as  backstage passes, better seats at concerts, weekend getaways, and other VIP events.
Redeem for TSA PreCheck®
You could use 30,000 IHG Rewards points for a certificate good for $85 towards TSA PreCheck. Since you get a statement credit for the TSA PreCheck fee when charged to your Club Premier card, as detailed above, don't spend your points on this benefit.
Donate to Charity
Donate as little as 2,500 IHG Rewards points to charities such as the American Red Cross, CARE®, Goodwill, Prince's Trust, and the Youth Career Initiative.
Bottom Line: You can redeem IHG Rewards points for just about anything but that doesn't mean you should. Aim to receive at least 1/2 cent per point in value, and consider 1 cent per point an excellent conversion. 
Final Thoughts
The IHG Premier is a solid hotel rewards card for earning reward hotel nights. Even if IHG is not your primary hotel brand of choice, the brand can serve as a convenient back up when you're stranded or can't find your preferred brand in a city you're visiting.
The diversity of the properties offered in the IHG portfolio serves both the local traveler or the world adventurer. There's always an affordable Holiday Inn Express around the corner when your family needs a place to stay during the holidays, as well as a posh InterContinental sitting in the center of a grand international city when you're traveling for a much needed vacation.
It's easy to earn IHG Rewards points and even easier to redeem them. Plus, getting a reward hotel night at each card anniversary seals the deal.
Remember that Chase has a 5/24 rule that can affect your approval chances for their cards. You'll want to brush up on this rule before you consider applying for the Premier Club card.