Amex Expands Centurion Lounge Network, Changes Guest Policy
American Express has been on a tear with big news. Along with the changes made to The Platinum Card® from American Express, which include a higher annual fee and hundreds of dollars in new statement credits, big changes have also been made to the Global Lounge Collection that Amex offers. Let's take a look.
Who Has Access to the Global Lounge Collection?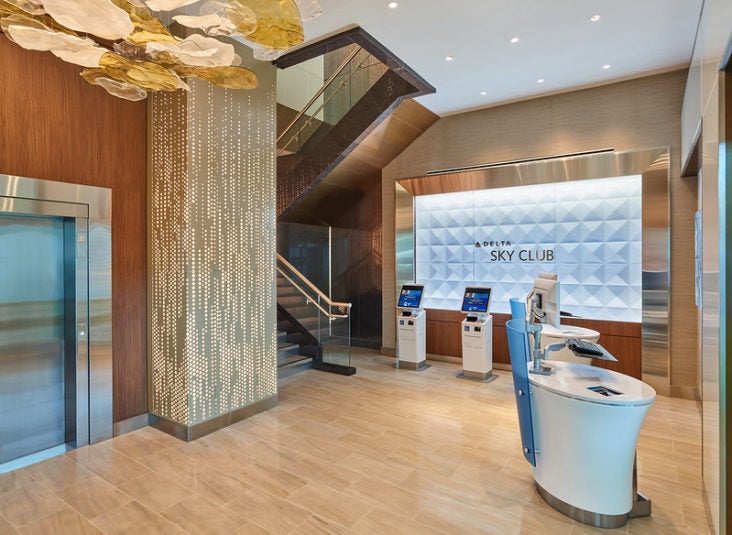 Select American Express cardholders have complimentary access to the Global Lounge Collection, which features over 1,300 lounges across 140 countries worldwide, including:
Those who hold the Amex Platinum card, The Business Platinum Card® from American Express, or the Centurion® Card from American Express can gain entry to the entire Global Lounge Collection. 
Which Lounges Have Changed?
Starting July 1, 2021, American Express has chosen to convert all of its International American Express Lounges to Centurion Lounges. This brings the total network to 40+ Centurion Lounge and Studio locations worldwide.
Escape Lounges in the U.S. will also be updated and cobranded as Escape Lounges – The Centurion Studio Partner.
Though Amex Platinum and Centurion cardmembers have had Lufthansa Lounge access in Munich (MUC) and Frankfurt (FRA) previously due to a limited arrangement, select lounges in additional airports have now been permanently added to the Global Lounge Collection (terms and conditions apply).
New Access for Eligible Delta Amex Cardholders
Cardholders of the Delta SkyMiles® Reserve American Express Card will now gain access to Escape Lounges – The Centurion Studio Partner. Delta Reserve cardholders are allowed to have 2 guests accompany them at a "per-visit rate equal to the guest fee of the respective Escape Lounge location."
Guest Access Changes Coming in 2023
At this time, Amex Platinum card and Amex Business Platinum cardholders are allowed free entry for themselves and up to 2 guests. However, beginning February 1, 2023, complimentary guest access for these cardholders will be eliminated (presumably to address long-standing complaints about overcrowding at Centurion Lounges).
The new fee per guest will be $50 per adult or $30 per child between 2 to 17 years old.
Complimentary guest access for up to 2 guests per visit will be reinstated once you've spent $75,000 in eligible purchases in a calendar year (beginning 2022).
Guest access for Centurion cardholders will remain the same.
Final Thoughts
Rebranding the Centurion Lounge network will bring the total number of Centurion Lounges and Studios to more than 40 around the world, though this isn't a huge change for those looking to use the lounges.
While the future change to the guest access policy for the Centurion Lounge system is unfortunate, we still have some time to enjoy complimentary guest access. If you're really desperate to keep bringing in guests beyond February 2023, consider spending $75,000 on your card annually to maintain free access, or otherwise consider adding authorized card users to your Amex Platinum card or Amex Business Platinum card.
---
The information regarding the Centurion® Card from American Express was independently collected by Upgraded Points and not provided nor reviewed by the issuer.