The Top 5 Reasons to Get The Platinum Card® from American Express
The Platinum Card® from American Express has long been one of the top premium credit cards available.
Amex's fantastic Membership Rewards program coupled with a long list of benefits has long meant that the high annual fee could easily be eclipsed by the value you would get out of the card.
Earlier this year, however, American Express changed those benefits around a bit and increased the annual fee.
So is the card still worth it?
Yes, we think it certainly is. As long as you can take advantage of them, these new benefits more than makeup for the difference in annual fee.
Before get into the details, here's an overview of the card and current introductory bonus:
Credit Card
Benefits & Info
The Platinum Card® from American Express

Earn 60,000 Membership Rewards® points after spending $5,000 in your first 3 months, worth at least $600.
5X Membership Rewards® points on flights booked directly with airlines or with American Express Travel.
Access 1,200+ airport lounges across 130 countries, including the amazing Centurion lounges. (This is our favorite lounge access card.)
Up to $200 Uber Savings Annually.
Up to $200 Airline Fee Credit.
Up to $100 fee credit for Global Entry or TSA PreCheck.
Up to $100 annual Saks Fifth Avenue credit
See how the experts get $3,000+ in value from the card, every year.
Annual Fee: $550
Terms Apply
For rates and fees of the Amex Platinum Card, click here.

➡️ Did you know that you may qualify for a higher offer? See which personalized offers you're eligible for by checking the CardMatch tool. There's no hard pull on your credit to check your offers.
1) $200 Airline Fee Credit (Annual)
One of the easiest ways to get value out of your Platinum Card® from American Express is by using the annual $200 Airline Fee Credit.
To be eligible for the Airline Fee credit, you first need to choose a preferred airline. This can be done online through your card account or over the phone with an American Express customer service representative.
Once you have chosen your airline, the airline fee credit will apply to qualifying purchases of airline incidentals with that airline. Just charge your purchase to your account and the statement credit will automatically appear.
American Express states that the credit will appear in 2-4 weeks, but in practice, credits can appear within a few days.
There are limits as to what charges will qualify for the credit. Only incidental purchases will count, which includes the following:
Checked baggage fees
Overweight or oversize baggage fees
Airport lounge day passes and annual memberships
Seat assignment fees
Inflight amenities (food, beverages, etc.)
Inflight entertainment fees (excluding wireless internet)
Pet fees
Ticket change fees
Phone reservation fees
American Express also specifically excludes certain charges from this benefit. Here are some examples of exclusions:
Airline tickets
Points purchases
Points transfer fees
Gift cards
Upgrades
Duty–free purchases
Award tickets
Your selected airline can be changed once a year in January, just in case your airline preferences change over time. Purchases on additional cardmember cards can also be credited, but only up to a total of $200 per year for all cards on the account.
Hot Tip: The Airline Fee Credit is an annual benefit, but it is based on the calendar year, not your cardmember year. That means that if you get the card in the middle of the year, you can use this credit twice during your first year of card membership. That's a total value of $400!
2) $200 Uber Credit (Annual)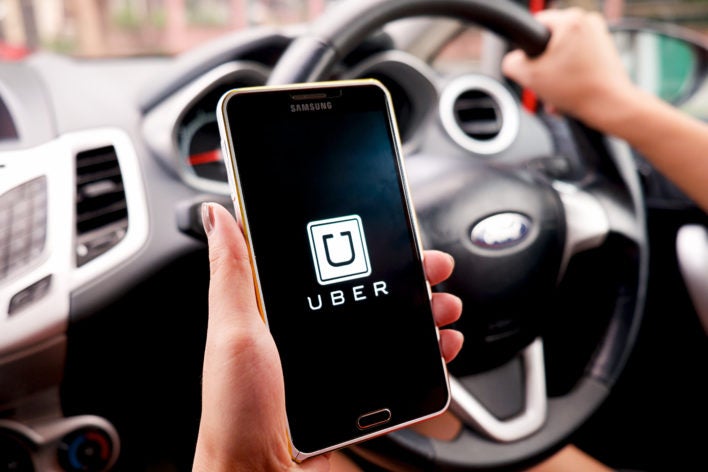 A fairly new benefit to The Platinum Card® from American Express is an annual $200 Uber Credit for use only in the U.S.
This credit is a bit harder to use than the airline fee credit. The Uber Credit is split up monthly, and you'll lose any credit not used during each month.
Credits are loaded directly into your Uber account once you have linked your Platinum Card® to that account. You'll receive a $15 credit each month and an additional $20 credit in December.
To make use of the credit in your Uber account, just select "Change Payment Method" when you are requesting a ride — you should be able to see and select your American Express credit to be used first.
It is important that you take this step of selecting the American Express credit for payment. Otherwise, your regular card will be charged; even though your credits are there, they will never be used.
If you live in an area served by Uber or regularly travel to one, this is a very useful benefit. It works great for trips to and from airports and getting around town. You should be able to get the full $200 in value from the Uber Credit.
Living in an area without Uber and only traveling a few times a year seriously lowers the value of this benefit. If this applies to you, you probably shouldn't count on this $200 value as a part of your card. You might use only half or a quarter of it depending on your travel patterns.
Luckily, most of us travel a whole lot — so this $200 Uber Credit will be great! Just remember that this credit is only good for Uber rides in the U.S.!
Hot Tip: Are you eligible for the Platinum Card® 100,000 point welcome offer? Be sure to check before you sign up because a higher welcome bonus means more value for you.
3) 5x Points on Flights and Hotels
One of your favorite things to do is travel, right? So why not earn 5x points when you book the main parts of your trip?
With your Platinum Card® from American Express, you can earn 5x points on either airfare or hotel bookings (technically this is 4 bonus points per dollar plus the 1 point you earn on all spending).
For airfare, you will earn 5x points for any flights booked directly with an airline and paid for with your Platinum Card® from American Express. In addition, you will earn 5x points for any flights that you book through American Express Travel, either online or over the phone.
Charter flights, private jet flights, and flights that are part of a tour package are excluded from this benefit.
For hotels, you must book through Amex Travel to earn the 5x points for your booking. To qualify, a hotel reservation must be prepaid and paid for with your Platinum Card® from American Express.
If you need to change the reservation, you have to call Amex Travel to cancel and rebook the stay. Hotel stays that are booked or altered directly with the hotel will not earn the extra points.
Hotel group bookings, events, and Fine Hotels & Resorts bookings are excluded from this benefit.
4) Airport Lounge Access

Anything you can do to make air travel days more comfortable will certainly improve your trip experience.
The Platinum Card® from American Express helps you out with that by providing a variety of ways for you and your traveling companions to access Airport Lounges.
With either your card or the complimentary membership to Priority Pass Select that is available to each cardholder, you'll have access to the following types of lounges:
Each lounge type has different rules for access, so be sure to check the specifics of the lounge you want to visit before you go.
Depending on the location and type of lounge, amenities can include comfortable seating, free food and drink, shower rooms, and free spa services.
That shower option sure does come in handy after a red-eye flight around the world. You can start your day feeling refreshed and ready to explore!
Hot Tip: Priority Pass has recently started adding some airport restaurants to their program, specifically in locations where their lounge options are limited. Be sure to check for these at airports you're visiting, because you can get up to $30 per person in credit for your food and beverage purchases with your Priority Pass Select card.
5) Automatic Hotel Elite Status
As long as you hold The Platinum Card® from American Express, you are eligible to have automatic mid-tier elite status with both Hilton and Marriott.
All you need to do is enroll in the benefits, and you will receive an upgrade to Hilton Honors Gold status and Marriott Bonvoy Gold status.
Gold status with Hilton gets you the following benefits:
25% bonus on all points earned when staying at a Hilton portfolio hotel
5th night free when booking an award stay of 5 nights or more
Complimentary in-room internet
Late checkout upon request
2 free bottles of water per stay
Various benefits specific to the hotel brand you are staying with, including points bonuses and room upgrades
Having Marriott Gold elite status means you have the following benefits:
25% bonus on points earned on eligible stays
Guaranteed lounge access/breakfast at available properties
Guaranteed 4 p.m. late checkout
Complimentary room upgrade at check-in
Enhanced internet access
Although none of these are top-tier statuses, the added perks of Gold status with these 3 programs can certainly make your hotel stays (and therefore your overall travel experience) much more pleasant.
Final Thoughts
Premium credit cards are all about the benefits. You pay a high annual fee, but in return you receive a whole slew of perks and credits.
The Platinum Card® from American Express definitely has a high annual fee at $550, but we fully believe that it has the benefits to match.
If the 5 items we went over above weren't enough, take a look at our post detailing these and 13 more valuable benefits of the Platinum® Card from American Express.
Enjoy that relaxing drink in the lounge before your next flight!