The Best Seats When Flying on Southwest Airlines
Having the right seat on your flight can sometimes make or break your day (or trip). Unlike other airlines, Southwest has an open seating policy. That means you can choose any open seat on the plane once it's your turn to board.
But if you aren't a frequent flyer, how do you know which seat will be right for you? Here are some tips about choosing the best seat on Southwest Airlines so that you'll have the most comfortable flight possible.
Why Fly Southwest Airlines?
Why would you even want to fly on Southwest Airlines anyways? There are a lot of reasons — here are just a few:
Southwest Airlines Boarding Process
Since the Southwest Airlines boarding process is a bit different than other airlines, let's take a quick look at the basics.
You will board your Southwest flight based on a boarding group (A, B, or C) and boarding number (1-60). Once you're on the plane, you can choose any open seat.
Your boarding position is based on a few factors:
Check-in time: Check in begins 24 hours before your flight is due to depart; the earlier you check in, the better.
Type of ticket: Business Select tickets are automatically assigned an A1-A15 boarding position.
Elite status: If you have A-List or A-List Preferred status, you'll be able to board before the B group regardless of your boarding position.
EarlyBird Check-In: If you purchase EarlyBird Check-In, you will be automatically checked in up to 36 hours ahead of time.
Upgraded boarding: You can purchase upgraded boarding at the gate, if available, which will get you an A1-A15 boarding pass. Select Southwest credit cards also come with free upgraded boarding passes.
Southwest Airlines Seat Configurations
Southwest Airlines flies 2 types of aircraft — Boeing 737-700 and Boeing 737-800.
Boeing 737-700
The Boeing 737-700 has 143 seats, and it accounts for more than 60% of Southwest Airlines' fleet.

Boeing 737-800
The slightly larger Boeing 737-800 has 175 seats.

The Best Seats on Southwest Airlines
These tips have been collected from countless flights on Southwest Airlines. Keep in mind that since Southwest Airlines has open seating, a specific seat is never guaranteed — not even if you have an A1 boarding position (the flight could have passengers that are staying on the aircraft from the previous flight)!
The Best Seats If You're Flying With Young Kids
Flying with kids can be interesting. Even the most seasoned young travelers are prone to meltdowns and tantrums occasionally. If you're flying with kids on Southwest, head to the back of the plane. You'll want to do this for a few reasons.
You'll find the most empty seats in the back of the plane, so you'll be able to find seats together. If you're traveling with kids 6 and under, you'll be able to utilize family boarding which happens after the A group, so there shouldn't be a need to purchase EarlyBird Check-In to guarantee seats together.
Sitting in one of the very last rows will put you near the bathrooms and flight attendants. This can be crucial if you end up with a kid who's sick, messy, or just "kind of" potty-trained!
Most people with kids tend to end up near the back of the plane, so you'll be among those that will understand if your toddler cries during the entire flight.
The Best Seat If You're Really Tall
If you're tall, flying in economy can be pretty uncomfortable sometimes. The good news is that Southwest offers more legroom than most other domestic carriers.
However, if you're really tall, that still might not cut it. Sure, there's more legroom in the bulkhead and (some) exit rows, but there's 1 coveted seat that you'll really want to find — The Money Seat.
The Money Seat is a window seat behind the exit row. It'll be seat 12A on the Boeing 737-700 and seats 16A and 16F on the Boeing 737-800.
You need some luck to get this seat. Your chances are determined by your boarding position and the number of Business Select passengers ahead of you (these tend to be seasoned business travelers who know about this seat).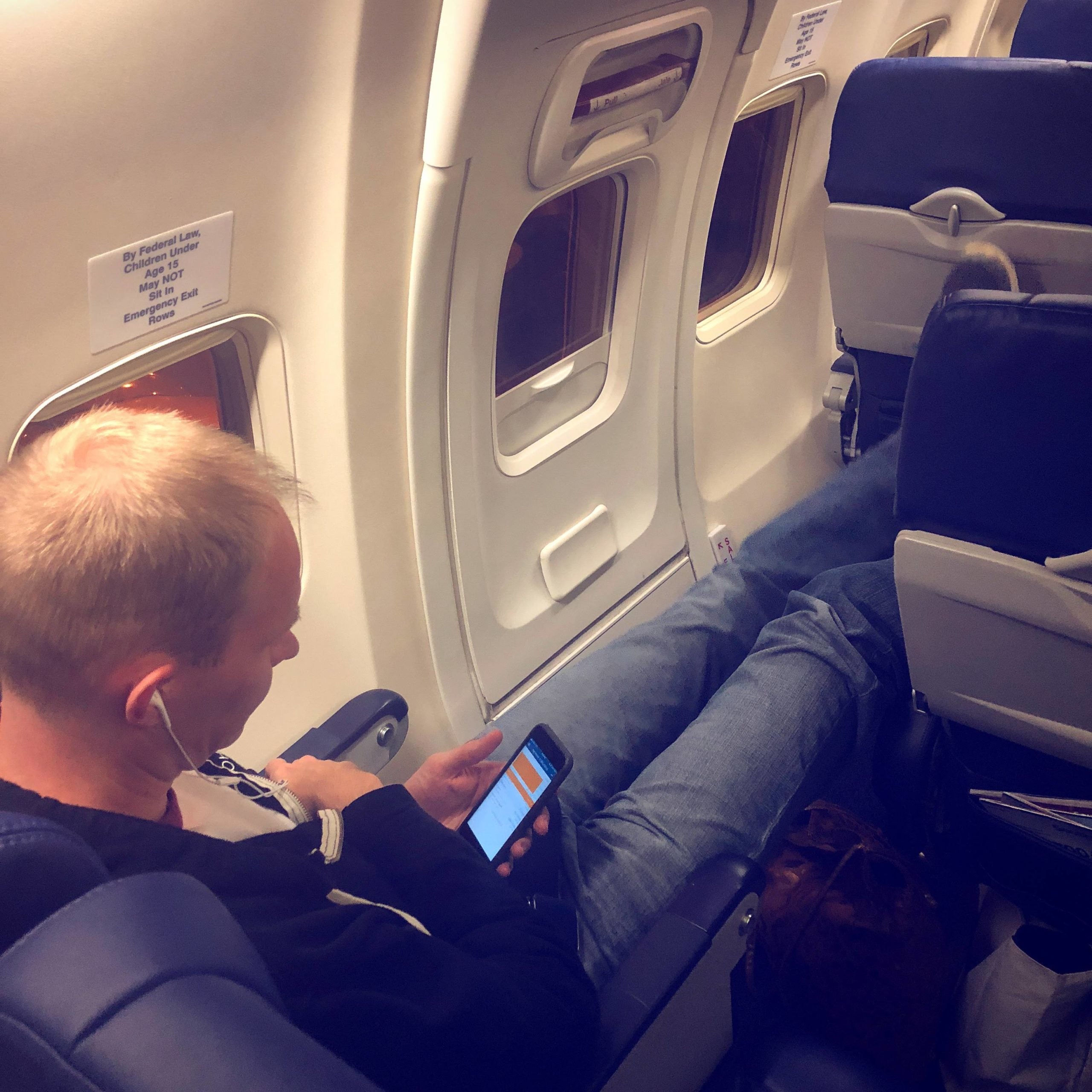 If you don't have a Business Select ticket, but really want The Money Seat, you may want to consider paying for upgraded boarding. Different from EarlyBird Check-In, an upgraded boarding position can be purchased at the gate if they are available. This will get you an A1-15 boarding pass and will give you a good chance at getting your desired seat.
These credit cards come with 4 upgraded boarding passes per year:
The Best Seat If You're a Nervous Flyer
If you're not a fan of turbulence (and, really, who is) look for seats over the wings. These seats offer the smoothest ride. Seats towards the front of the plane will shield you from turbulence more than seats at the back of the plane, where you'll feel any up and down bobbing more.
The Best Seat If You've Got a Short Connection Time
If you've got a short connection time, you'll want to get off of the plane as quickly as possible. The bulkhead seats (first row) will be your best bet. However, these seats tend to go pretty quickly, so if you're really short on time, you may want to consider paying to upgrade your boarding position. As mentioned, some Southwest credit cards come with free upgraded boarding passes.
If you choose the bulkhead, remember that you won't be able to put a carry-on or personal item in front of you, so everything will need to be stored in the overhead bins.
If the bulkhead seats are already full, choose the first aisle seat you see.
Hot Tip: Looking for a great credit card that will earn tons of points? Check out our guide to the best credit cards for Southwest Airlines flyers!
The Best Seat If You Want an Empty Seat Next To You
There's never a guarantee that you'll have an empty seat next to you, but you can do your best to be one of the lucky ones if your flight isn't full. After boarding, head towards the back of the plane, and grab a seat that's about three-quarters of the way back.
Once the last people have boarded and are looking for an aisle or window seat, they have a tendency to go towards the back of the plane before admitting defeat and taking a middle seat. If you're just a little way up from the very back, you stand your best chance at missing these people and ending up with an empty seat next to you.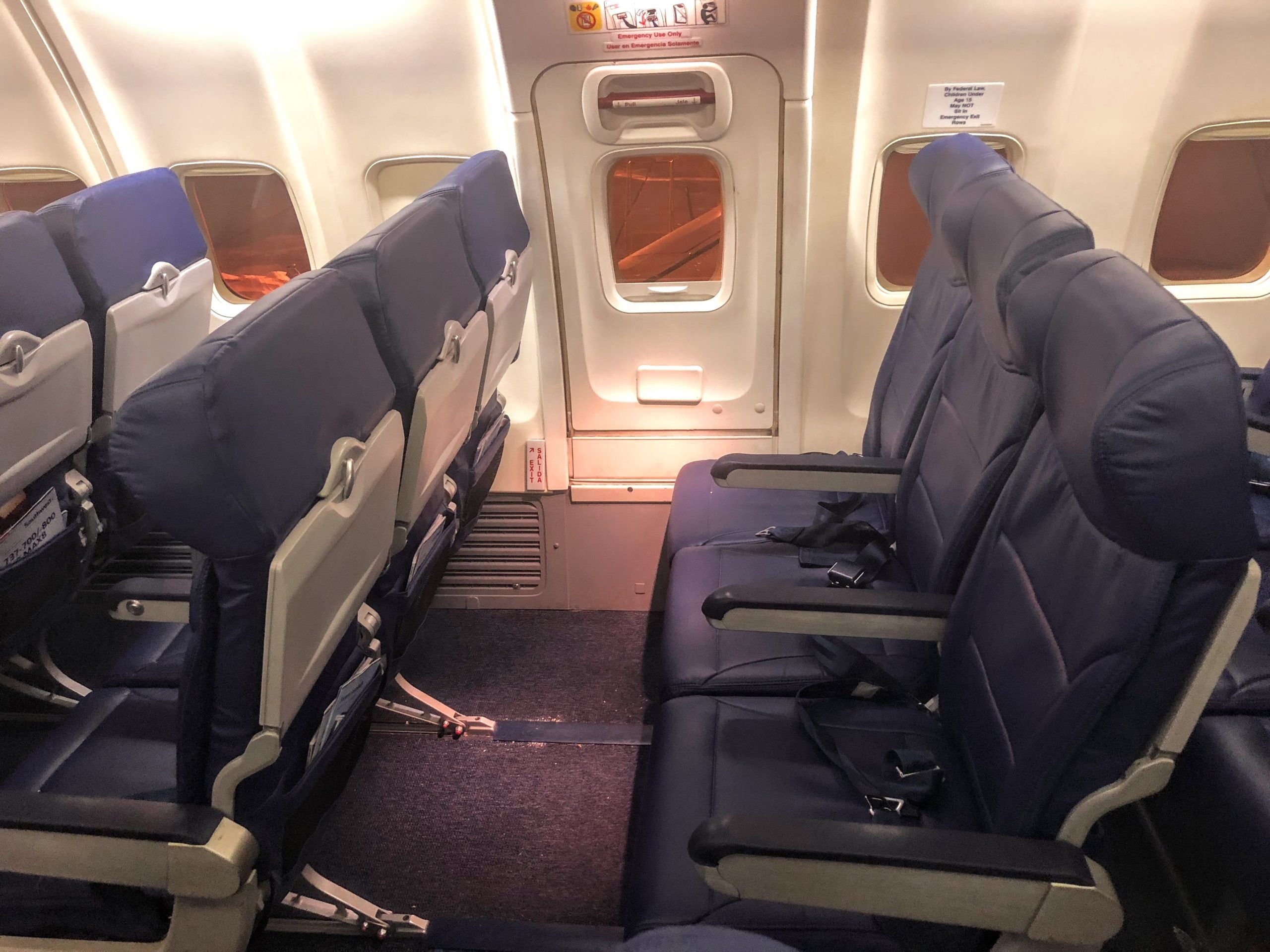 The Best Seats If You're Traveling with a Large Group
If you are traveling with a large group and you all want to sit together, your best bet will be to head to the back of the plane. It's probably not necessary to purchase EarlyBird Check-In as long as your whole party can remember to check-in exactly 24 hours ahead of time. You'll most likely end up with boarding positions in the B boarding group, which should be enough to get most of your group together.
The Best Seat If You're Sick
Flying while you're sick isn't fun for anyone. While it's best to stay home if you can, sometimes you have to get on a plane when you aren't feeling your best. If this is the case, head for the last row of the plane. This way, you'll be close to the bathroom and you won't have anyone looking at you, so you can be as discreet as possible.
However, if you have a tendency towards motion sickness, a seat over the wings will be your best bet to avoid as much turbulence as possible.
The Best Seats if You Want to Recline
If you are looking forward to putting your seat back to take a little snooze on your flight, be sure to choose a row that can actually recline!
You'll want to avoid the exit rows, the row in front of the exit row, plus the last row of seats on the airplane. These seats typically do not recline at all.
Final Thoughts
Flying on Southwest Airlines can be great — you won't have to pay to check your bags and you can change your flight with no penalty. Plus you can choose any seat you want once you're on the plane. While that might be a little confusing at first, once you know what you're doing, it's a great system.
Knowing what type of flyer you are can help guide you to the right seat. Once you know what works best for you, you'll be boarding your flights like a pro.