British Airways Boarding Groups & Process — Everything You Need to Know
With main operations based at both Heathrow and Gatwick airports, British Airways has a huge presence in both the trans-Atlantic and European airline markets.
In addition, they fly long-haul flights from these London hubs to multiple cities in pretty much every region of the world.
Even if you don't live in England, chances are you'll find yourself on a British Airways flight at some point.
They often have plenty of award availability if you are trying to get to Europe with miles, and they're a great choice for hopping around to other countries once there.
If you are going to fly with British Airways, it makes sense for you to learn a bit about how they board their planes. It's always nice to know how the process works ahead of time instead of having to try to figure things out once you get to the boarding gate!
To make things easier on you when it comes time for your next British Airways flight, let's go through all of the details of how their boarding process works. That way you can be sure you are ready to go.
British Airways Boarding Groups
British Airways does things a little differently than most airlines when it comes to boarding.
Yes, they have pre-boarding for certain passengers, and then they use 5 numbered boarding groups. That may sound somewhat familiar.
What they do differently is change which passengers are eligible to board with each of the numbered groups, depending on whether you're boarding a short-haul or a long-haul flight.
These changes are based on the fact that British Airways doesn't have first class or premium economy cabins on their shorter flights. As a result, those passenger categories are not in the short-haul boarding groups.
Since business class passengers are the top-tier passengers on the short-hauls, they move them up to group 1 for boarding those flights.
Other than that, the 2 boarding procedures are pretty much the same no matter where you are flying.
You may notice that with both types of flights, economy class passengers do not board until the last 2 groups.
Since this is by far the largest section of the plane, you should expect long lines when it comes time to boarding groups 4 and 5.
BA Short-Haul Flights
Pre-boarding
Families with infants under 2 or young children in strollers
Priority Group 1
Business (Club Europe) class passengers
Executive Club Gold members
Oneworld Emerald members
Priority Group 2
Executive Club Silver members
Oneworld Sapphire members
Priority Group 3
Executive Club Bronze members
Oneworld Ruby members
Group 4
Economy (Euro Traveller) passengers
Group 5
Economy (Euro Traveller) passengers
Passengers Flying on Hand Baggage Only fares
BA Long-Haul Flights
Pre-boarding
Families with infants under 2 or young children in strollers
Customers requiring disability or mobility assistance
Priority Group 1
Executive Club Gold members
Oneworld Emerald members
Priority Group 2
Executive Club Silver members
Oneworld Sapphire members
Priority Group 3
Premium economy (World Traveller Plus) passengers
Executive Club Bronze members
Oneworld Ruby members
Group 4
Economy (World Traveller) class passengers
Group 5
Economy (World Traveller) class passengers
Passengers Flying on Hand Baggage Only fares
Boarding Notes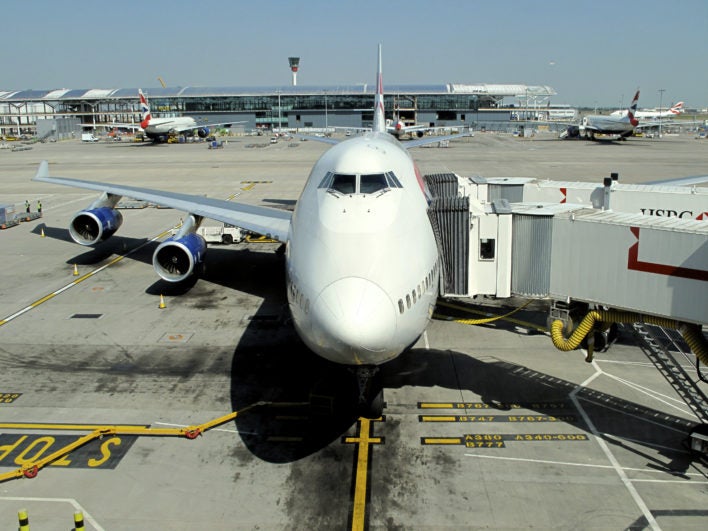 Passengers who are traveling together on British Airways may be assigned to different boarding groups, but they have the option of seeing the gate agent to board together.
British Airways does not specifically say in their official procedures which group you will end up boarding with, so it's likely up to the discretion of the gate agents.
Families traveling with young children are asked to get to the gate 40 minutes before the flight so that British Airways has plenty of time to board them and stow any strollers or car seats in the cargo hold.
Passengers with disabilities or those who need extra assistance with boarding are asked to contact British Airways at least 48 hours prior to their flight so that the proper preparations can be made.
Hand Baggage Only fares
Hand Baggage Only fares on British Airways are most often the least expensive option, and as such have fewer benefits for passengers.
Although you do not get a checked bag with these fares, you can still bring a full-size carry-on and a personal item on board with you.
If you want to select your own seat location with these fares, you will have to pay an additional fee. Otherwise, British Airways will assign a seat to you before your flight.
Families traveling on Hand Baggage Only fares will be assigned seats together if possible, though they may be in different rows or across aisles. Children under 12 will be seated with a parent.
Hot Tip: Read our article on British Airways' baggage fees for more information and how to actually cover those expenses!
British Airways initially launched Hand Baggage Only fares on just their short-haul flights. Since that went well, they have now started selling the fares on their long-haul flights as well.
Since these 2 boarding procedures mirror each other in most aspects, we can expect that those lower Hand Baggage Only fares will be in the last boarding group on the long-hauls just like they are with the short-haul flights.
This may be more of a problem on long-haul flights, because passengers who purchase these fare are traveling without a checked bag and will likely need to place a larger carry-on bag in the overhead bin.
As the last passengers to board, there may be limited overhead bin space left, and some Hand Baggage Only passengers might end up having to gate check their bags.
Interestingly, along with saving a few dollars (or pounds), checking a bag was probably one of the things these specific passengers were trying to avoid.
How to Build up Your British Airways Avios Balance
The British Airways Executive Club program uses Avios as their mileage currency. Although this is the same currency used by both Iberia and Aer Lingus (and some transfers between the programs are allowed), the British Airways Executive Club is a separate program from the other 2 airlines.
They have their own award charts and their own ways of earning lots and lots of Avios.
One of the easier ways to earn a huge number of Avios very quickly is by taking advantage of the co-branded British Airways Visa Signature Card issued by Chase. This card often has a sign-up bonus of up to 100,000 Avios, although the minimum spend required to get the full bonus can be quite high.
If you haven't earned enough Avios with your credit card, you can also transfer all 3 of the main flexible bank points to your Executive Club Account.
Chase Ultimate Rewards, American Express Membership Rewards, and Citi ThankYou Points all transfer quite quickly, and there are often even transfer bonuses as high as 30% or 40% that you can take advantage of with one or more of these programs.
When planning to use Avios, it's important to know that if you are booking flights on British Airways metal, you will often find high fuel surcharges.
This is especially true on long-haul flights that depart out of London — and the charges get even higher for travel in premium cabins.
If you want to avoid these surcharges, some great ways to use your Avios are shorter flights on British Airways and on partner airlines all over the world.
Hot Tip: Since they are a member of the Oneworld Alliance, British Airways Avios can be used to fly on many different carriers. One of the best uses of Avios for U.S.-based customers is booking short-haul American Airlines flights. Many flights that American wants 12,500 miles to book will only cost you 7,500 Avios if you book them through British Airways.
Final Thoughts
Even though the fuel surcharges for some routes can border on ridiculous when booking British Airways flights with miles, there are plenty of other flights that can be a really good deal.
Whether booking with Avios, with your American Airlines miles, or buying a cash ticket to Europe — you are bound to find yourself at a British Airways boarding gate at some point as you travel the world.
Hopefully, we have helped clear up the British Airways boarding procedures with what we have presented above.
Remember that boarding can be a little different depending on the length of your flight. Just pay attention to your assigned group, and you should be ready to board without worry.
Get on board, get comfortable, and let British Airways whisk you away to the next destination on your list. Maybe you'll even find a member of the Upgraded Points team hanging around the gate next time you're in London!