What Items Are Banned From Bringing Into Disney Parks? [Detailed List]
Normally when we talk about Disney it is almost always in a positive nature. Generally about how magical it is and how we are always subconsciously planning our next family trip back.
Heck, we just wrote a post about some of the best places to stay in Orlando and there are over 10,000 options on Hotels.com, so we better start working our way through them!
But for Disney parks to stay so magical, they need to enforce some rules. So, in this post, we will be focusing on all of the things you can't do and all of the things you can't bring! Boooo!
We know… too much negativity for such a happy place! It's OK, we'll get through this together.
Disney Do's and Don'ts Overview
Disney has a lot of rules, and any logical person can see why. With over 58 million visitors in the Orlando parks in 2019 alone, without some serious enforcement, things wouldn't stay too magical for too long.
While many of the rules and restrictions are common sense, they have to be stated. Others, while they may seem odd at first, certainly have a purpose and help contribute to what makes Disney parks so special.
After going through the complete list of do's and don'ts, there are very few items that even we would have considered bringing to the parks which we obviously won't now.
So while this post may seem like a giant list of inconveniences, consider it more of a guideline to some good, clean fun!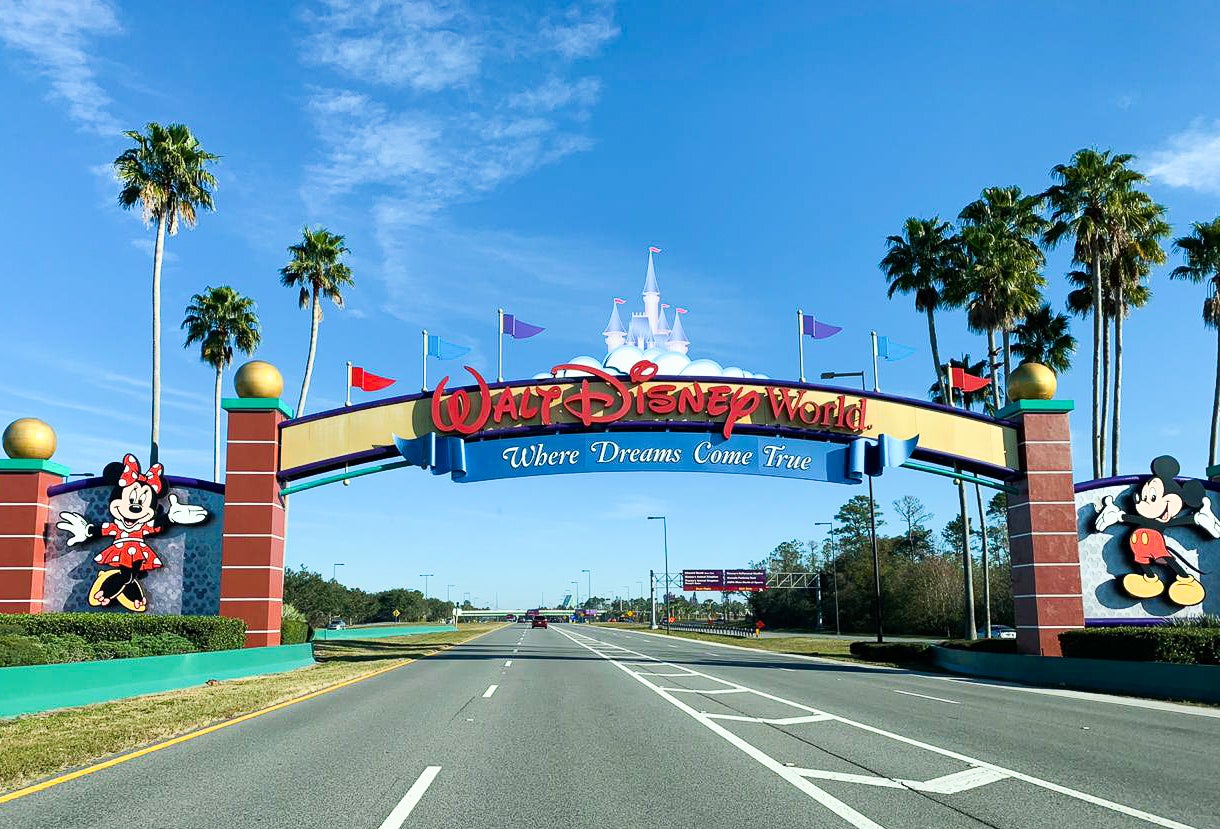 General Disney Property Rules
At the end of the day, people visit Disney for a safe and enjoyable experience — and they pay good money for it.
When you first arrive at a Disney park you will get in line and have your bags and strollers searched. Staff will be searching for seemingly hundreds of prohibited items that may be against the rules, illegal, or both.
Some of the most serious items they are looking for are any kind of self-defense items such as firearms, ammunition, knives, or any other type of weapon.
Even though gun laws vary by state, guns of any kind are not allowed inside Disney parks.
The same goes for marijuana. Even though some states have started relaxing their laws regarding its usage, it is still prohibited inside the parks — regardless of which state the Disney park is in.
Hot Tip: There are plenty of items that you can't bring to Disney, but there are also many that you'll need to take with you! See our printable Disney packing list for plenty of ideas.
Prohibited Items at Disney
So now that you have gotten some sort of an idea of what isn't allowed at Disney parks, let dive into the complete list of prohibited items.
Since there are quite a few prohibited items, we will try to break them down into categories.
Dangerous Items
We touched on the big items already, but in the interest of keeping a complete and organized list, here is everything that is deemed too dangerous to be inside the parks:
Firearms, ammunition, knives, and weapons of any kind
Self-defense or restraining devices (e.g., pepper spray, mace, tasers, etc.)
Objects or toys that appear to be firearms or weapons (that means no bubble guns, only bubble wands!)
Fireworks or other similarly explosive and/or flammable objects, smoke machines, or fog machines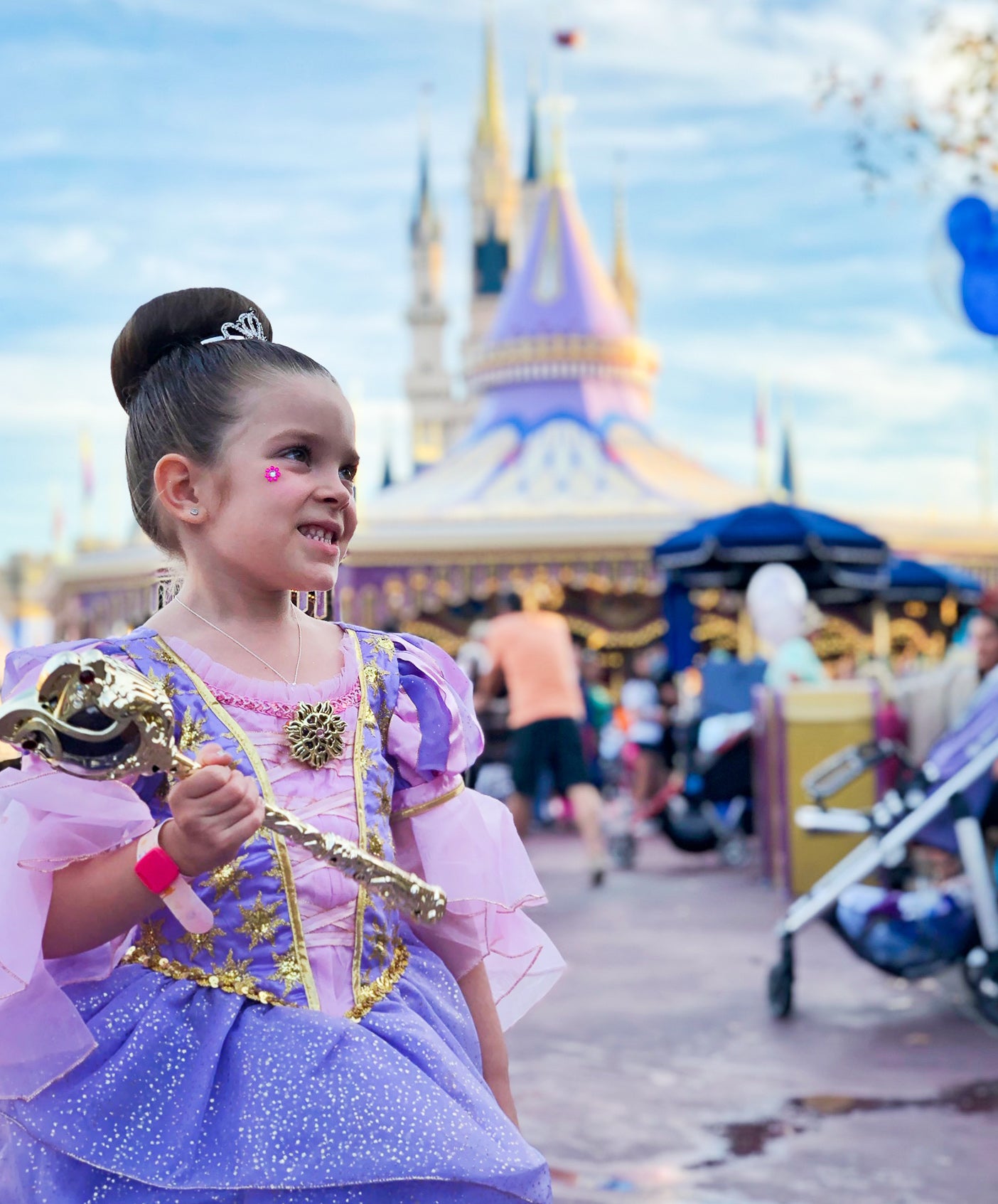 Tech and Recreational Items
This part of the list is likely to continue to grow. We can assume that 10 years ago Disney didn't feel the need to have to put drones on the list of things that you couldn't bring to the park! Although we would love to bring a drone to the park and capture some epic footage, just imagine all of the other amateur pilots dive-bombing their way around the park. It would be complete mayhem!
Here is the current list of tech and rec-related items that are prohibited:
Recreational devices such as drones, remote-controlled toys, skateboards, scooters, inline skates, or shoes with built-in wheels (sorry, Wheelie fans!); bicycles are permitted only in designated Disney Resort areas
Horns, whistles, large megaphones, or artificial noisemakers (no complaints here!)
Wagons are prohibited at all parks including the NBA Experience and even the ESPN Wide World of Sports Complex
Folding chairs
Selfie sticks, hand-held extension poles for cameras or mobile devices, flags, and banners are not allowed in any theme park, water park, and the NBA Experience
Tripods or monopod stands that cannot fit inside a standard backpack or extend over 6 feet (182 cm) are not allowed in the theme parks, water parks, Disney Springs, or the ESPN Wide World of Sports Complex
Non-Coast Guard approved flotation devices or swim noodles at any water park
Balloons are not permitted at Disney's Animal Kingdom theme park, water parks, the ESPN Wide World of Sports, the NBA Experience, or Disney's Animal Kingdom Lodge (Kidani Village and Jambo House)
Food and Beverage Items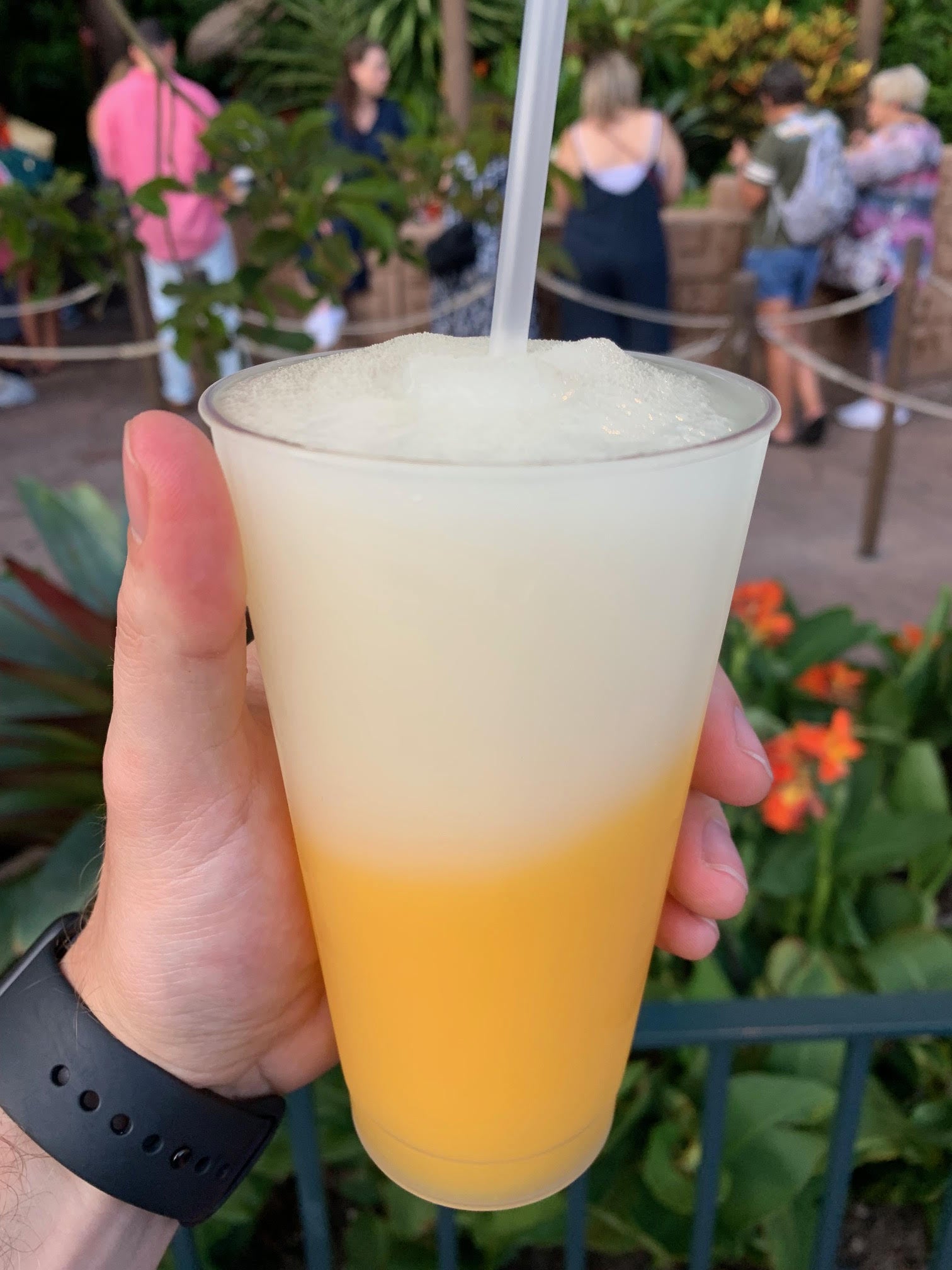 While Disney is pretty lenient about the amount of food and drinks you can bring into its parks, they do have some limits.
Some are obvious, but there are also some new additions to the list to remember:
Alcoholic beverages, except in the Disney Resort hotels (basically, this means that you can't bring in a bunch of beer in your cooler to the Magic Kingdom, but don't worry, there are plenty of excellent options for adult beverages inside the parks!)

Wine may be brought into Disney Springs to be consumed at select table service restaurants only (corkage fees apply).

Glass containers (excluding small containers such as baby food jars), except in the Disney Resort hotels
Coolers, backpacks, bags, or suitcases with or without wheels that are larger than 24 x 15 x 18 inches (61 x 38 x 46 cm) are not allowed in any theme park, water park, or the NBA Experience

Loose or dry ice is not permitted in these containers; reusable ice packs or frozen water bottles are recommended

Plastic straws are not permitted at Disney's Animal Kingdom theme park, water parks, or Disney's Animal Kingdom Lodge (Kidani Village and Jambo House)
This one should go without saying, but marijuana (including marijuana-enriched products) or any illegal substance is prohibited. That means even items such as CBD pills or gummies can get you in trouble. Just ask the great-grandmother who was arrested and charged with a felony in recent years because she had CBD oil in her purse! The charges were eventually dropped, but that just goes to show you how seriously Disney follows the rules.
Stroller and Mobility Device Restrictions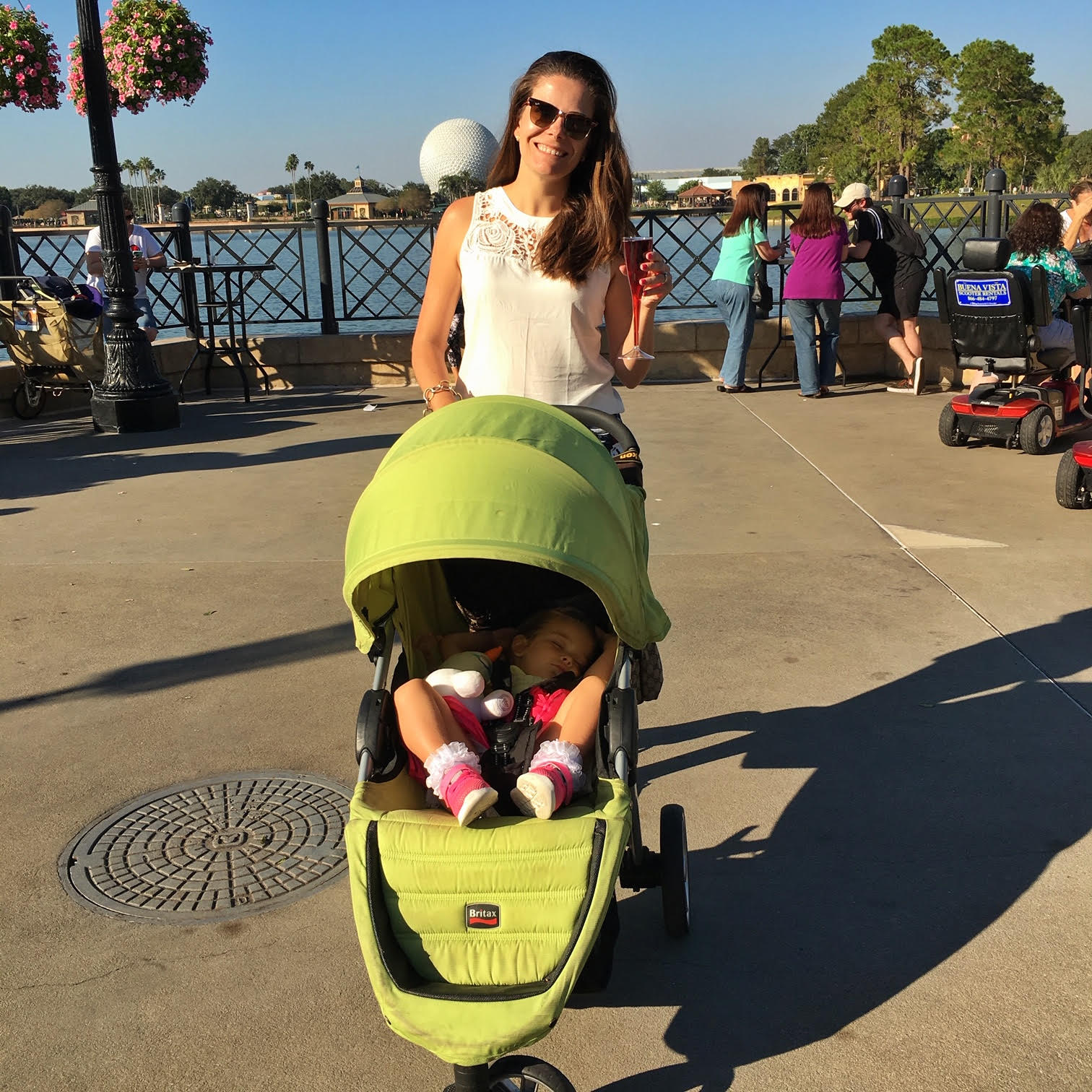 We decided to give strollers their own section due to some changes in recent years that have a lot of people up in arms.
Disney recently changed and started enforcing a rule aimed at reducing the size of the strollers in the parks. They are doing this to "ease guest flow and congestion, making the park more enjoyable for everyone who visits."
At first, it appeared that double strollers would be prohibited, but as long as they fit within the new required measurements, you can still use them.
These new rules went into effect on May 1, 2019, but without much enforcement. However, there have been reports of stroller checks at the gates with staff measuring strollers with a box, similar to what airlines use to measure carry-on luggage.
The following stroller and mobility devices are prohibited:
Strollers that are greater than 31 x 52 inches (79 x 132 cm)
Stroller wagons (such as Keenz)
Any trailer-like object that is pushed, pulled, or towed by an Electric Conveyance Vehicle, wheelchair, stroller, or person
Wheeled mobility devices with less than 3 wheels or devices that cannot maintain stability and balance when stopped, unpowered and/or unoccupied

Training wheels and/or modifications are not permitted
Devices must be manually or electrically powered and operated at a walking pace
Devices should be a single rider and not exceed 36 x 52 inches (92 x 132 cm)
Hot Tip: We like to bring our own stroller because it is comfortable and we like how it maneuvers, but if you don't want to travel with you, you can rent a stroller inside the Disney parks for a daily fee. 
Specific Items for the ESPN Wide World of Sports Complex
The ESPN Wide World of Sports Complex is a massive sports complex that hosts athletes and teams of all sports from all over the world.
As you might imagine, family and fans show up in great numbers to cheer on their teams — and like most sporting events, they like to come prepared.
This is still Disney, so don't expect any wild tailgate parties. Take a look at the prohibited items list for the ESPN Wide World of Sports Complex:
Generators
Propane heaters
Large misting fans (personal handheld misting fans are permitted)
Flag or banners of any kind that are larger than 3 x 5 feet, regardless of how the flag or banner is intended to be carried
Metal flag poles (flag poles must be made out of wood, plastic, and/or PVC)

Flag poles cannot be longer than 4 feet, have diameters larger than 2 inches, or have decorative or sharp ends

Coolers are prohibited at indoor venues, except for team coolers which much remain at the team bench
Folding chairs are not permitted in the stadium, indoor venues, or at select outdoor events
Disney also reserves the right to prohibit the use or storage of any other item not listed above that they determine may be harmful or disruptive.
Bottom Line: You can bring plenty of food and beverages, toys, and other goodies. Just steer clear of anything illegal or questionable if you don't want to lose some valuable time at the parks. 
Prohibited Activities at Disney
OK, so we have completed the very long list of things you can't bring to Disney, now let's jump into all of the things you can't do at Disney — yippee!
The following activities are prohibited at Disney parks:
The sale of goods or services, or the display of goods or services, unless prior written approval has been obtained
The distribution of printed or recorded materials of any kind unless prior written approval has been obtained
Engaging with other guests or impeding operations while posing as or portraying any character in costume — this is a big no-no!
Engaging in any unsafe act or other act that may impede the operation of the Walt Disney World Resort or any part thereof
Unauthorized access or entry into backstage or areas designated only for Cast Members
Unauthorized events, speeches, or use of any flag, banner, sign, or other material for commercial purposes, or as part of a demonstration
Photography, videotaping, or recording of any kind, or otherwise engaging in any activity, for unapproved commercial purposes
Unauthorized solicitations of any kind, whether commercial, religious, educational, or otherwise, or conducting any unauthorized commercial activities, including solicitations of money or other contributions or donations
Obstructing sidewalks, entrances, driveways, patios, vestibules, stairways, corridors, halls, or landings — in other words — get out of the way!
Hanging any clothing, towels, bedding, or similar items over or on balconies at a Disney Resort hotel or from fire suppression sprinklers
We can also add smoking to this list — no tobacco or vape products. As of May 1, 2019, all designated smoking areas have been removed from the parks. If you want to smoke, you will need to leave the parks to visit one of the designated smoking areas outside the park, at a Disney Resort, or at Disney Springs.
Disney Guest Courtesy and Attire Policies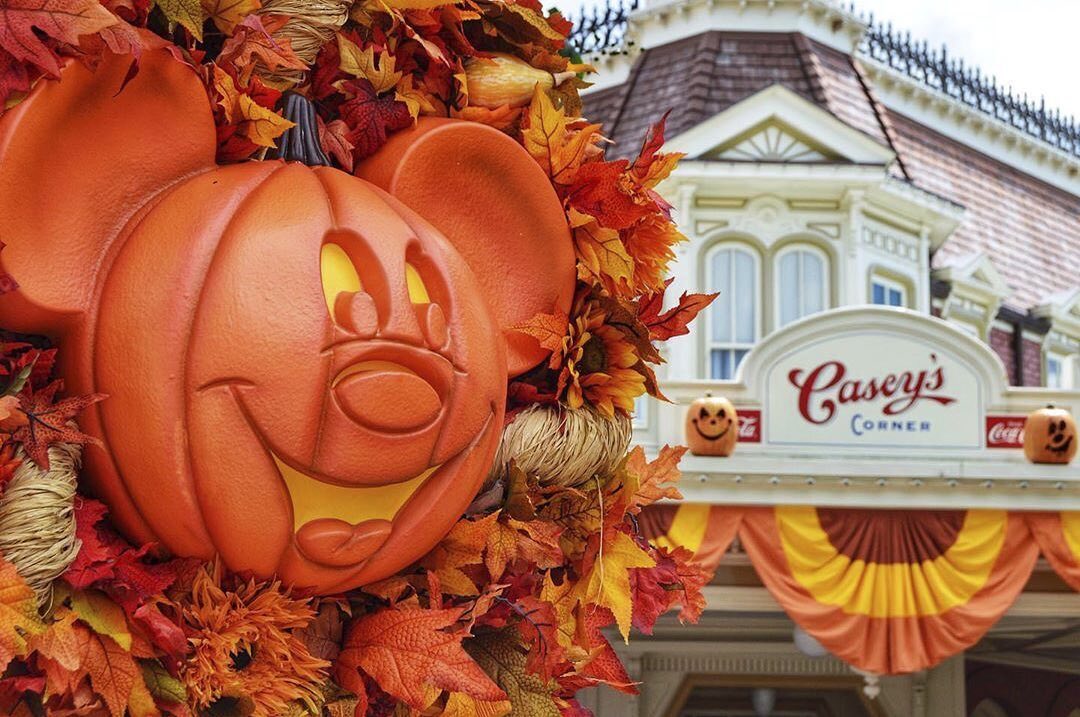 All of these rules and restrictions are great, but if someone is going to run around acting like a jerk, they are going to get kicked out of Mickey's house!
So with a little common sense and some courtesy, everyone should have a good time. To do that, Disney has put together some best practices for guests to follow:
Proper attire, including shoes and shirts, must be worn at all times
Clothing that drags on the ground is prohibited in the theme parks, water parks, and the NBA Experience (because it is dangerous)
Clothing with multiple layers is subject to search and Disney reserves the right to deny admission to or remove any person wearing attire that they consider inappropriate or attire that could detract from the experience of other guests
Visible tattoos that could be considered inappropriate, such as those containing objectionable language or designs, are not permitted
Costumes may not be worn in the theme parks, water parks, or the ESPN Wide World of Sports Complex by guests ages 14 or older (this is to avoid people impersonating cast members)
Decorative masks may not be worn by any guests ages 14 or older (unless required for medical purposes); when worn by younger guests, masks must provide unobstructed peripheral vision at all times with openings that allow the eyes to be fully seen
Please show common courtesy to fellow guests and cast members by not using profanity or engaging in unsafe, illegal, disruptive, or offensive behavior, jumping lines, or saving places in lines for others; for your safety, and the safety of others, please refrain from running except in designated areas
If you are staying at a Disney Resort, quiet hours are from 11 p.m. to 7 a.m., but that is pretty standard across most hotels
Hot Tip: There are specific costume guidelines for special events such as Mickey's Not-So-Scary Halloween Party, Mickey's Very Merry Christmas Party, and Star Wars-themed events like Star Wars: Galactic Nights as well as runDisney events.
Animal Policies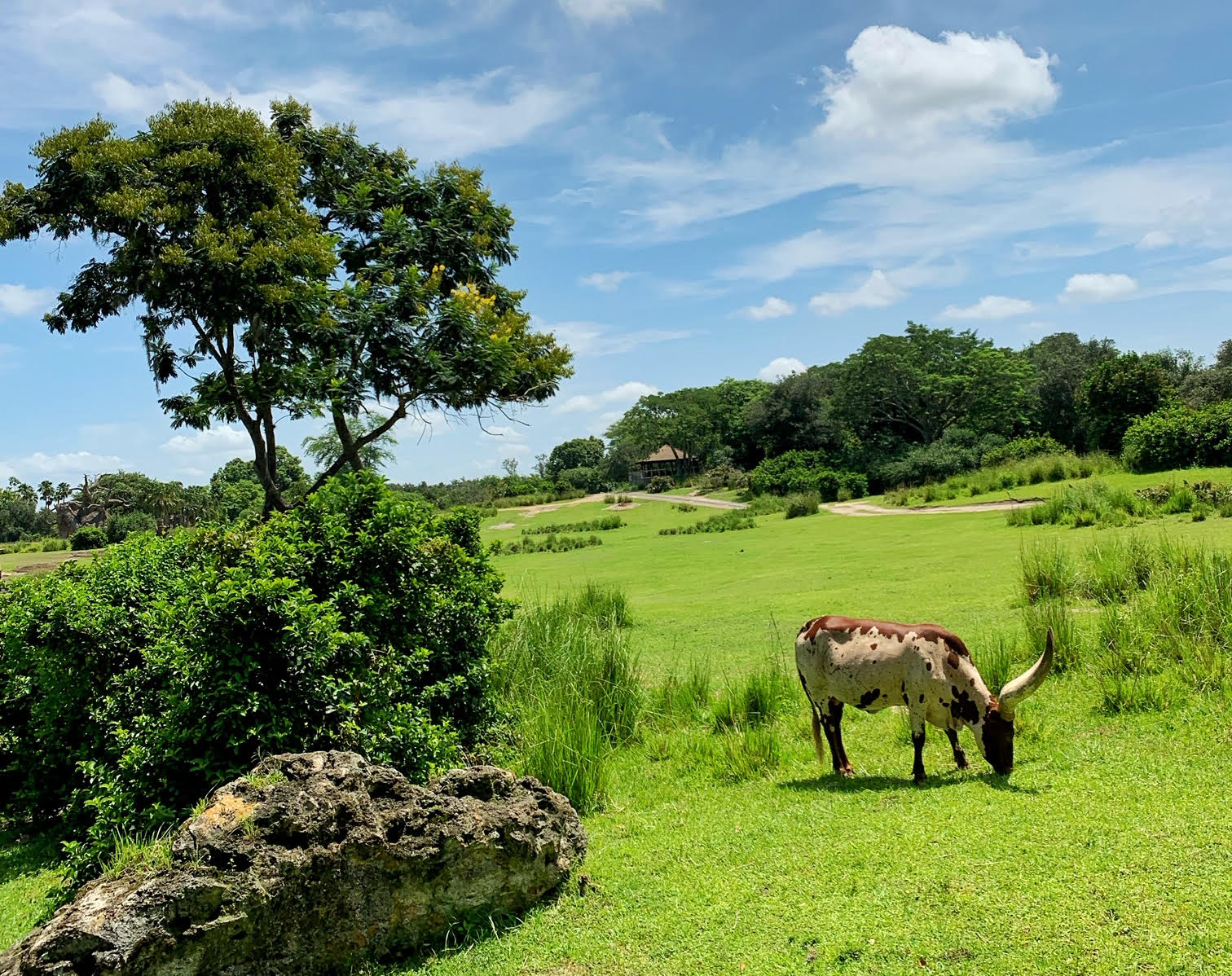 As you might expect, service animals are allowed and welcome at Disney parks. Along with all of the animals at Disney's Animal Kingdom, you may find yourself surrounded by quite a few furry friends.
To keep them and the guests safe, here are a few rules to follow:
Feeding, petting, touching, harassing, or harming any wildlife, including birds, is prohibited
Service animal means a dog or miniature horse that is trained to do work or perform tasks for, and to assist, an individual with a disability; all other animals, including emotional support, comfort, or companion animals, are not considered service animals
Pets or other animals, except service animals (i.e., dogs and miniature horses, as defined above) are prohibited at theme parks, water parks, Disney Springs, or the ESPN Wide World of Sports Complex; they are allowed only at designated pet-friendly Disney Resort hotels
Pets staying at a designated pet-friendly Disney Resort hotel should remain on a leash or in a harness and under the control of the owner at all times when outside of the Disney resort hotel room
Service animals should remain on a leash or in a harness and under the control of the owner at all times; due to the nature of some attractions, service animals may not be permitted to ride
Service animals are not allowed in the water — including water features and fountains — or closer than 4 feet to the water on wet decks
Final Thoughts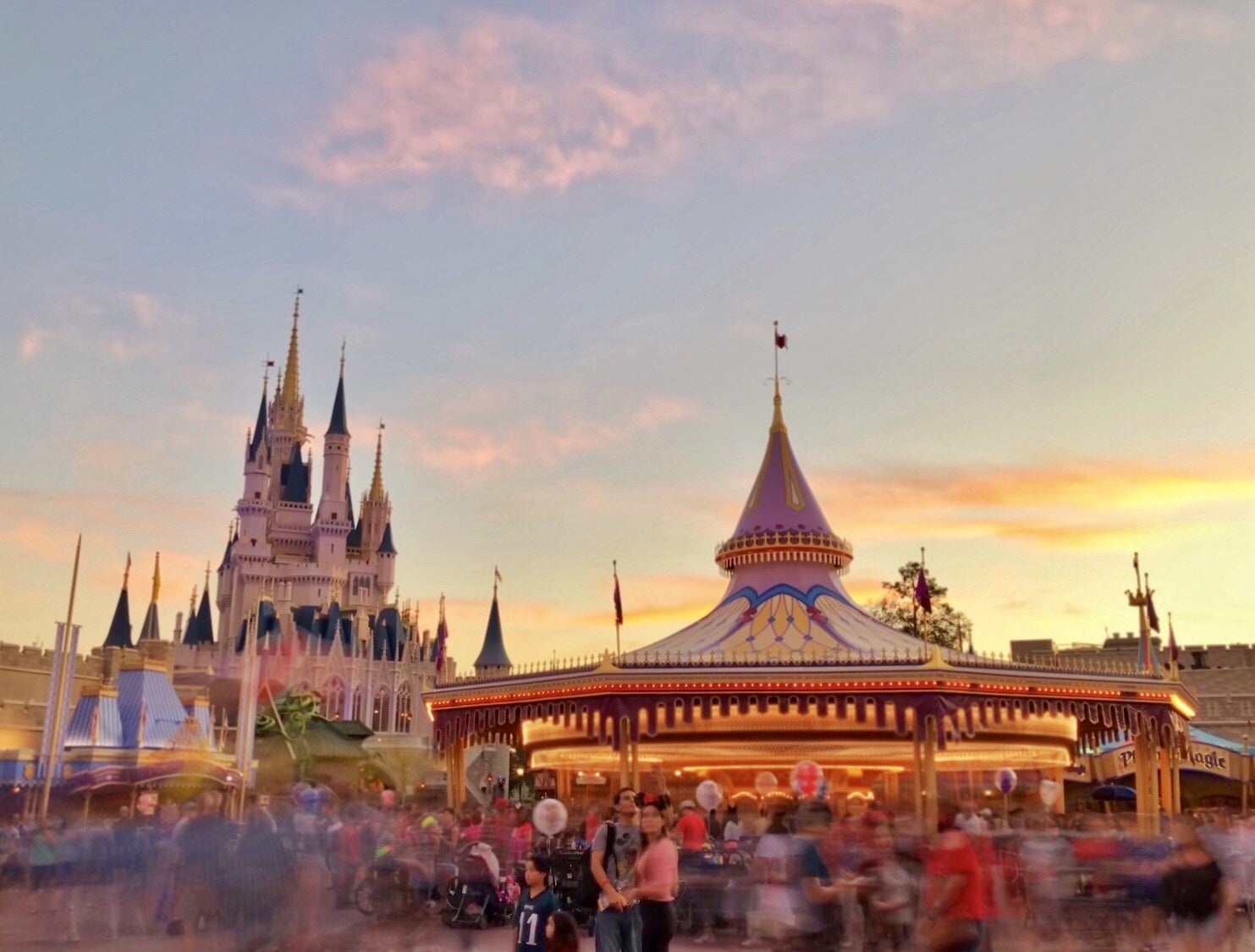 While this may seem like an exhaustive list of things you can't bring or do at Disney, it really isn't that bad when you really think about it.
Most of the items here would fall under the common sense category, while some others make sense when you are trying to keep millions of people per year safe in the parks.
Either way, we have been to Disney many times before even considering looking at a list like this and we never ran into any issues. The only things that have changed recently are the new stroller restrictions and smoking policy, which may be an inconvenience to some.
At the end of the day, this list will probably only get bigger with the interest of keeping the Disney experience as magical as possible! Can you blame them?