How To Make a Walt Disney World Park Reservation [2021]
If you are planning a trip to any of the 4 Walt Disney World parks in Orlando, you have probably heard that you need to make a reservation to get in. This is in addition to your park ticket, so it's a multi-step process to guarantee your admission.
With reduced capacity due to the pandemic, Disney is constantly tweaking the guest experience to try and provide a safe and enjoyable experience for guests.
As frustrating as it may be to add another step to a Disney vacation, we will show you how to how to use the Disney Park Pass system and secure your admission to Walt Disney World, because if you don't, you won't be getting into the park.
Sign up for My Disney Experience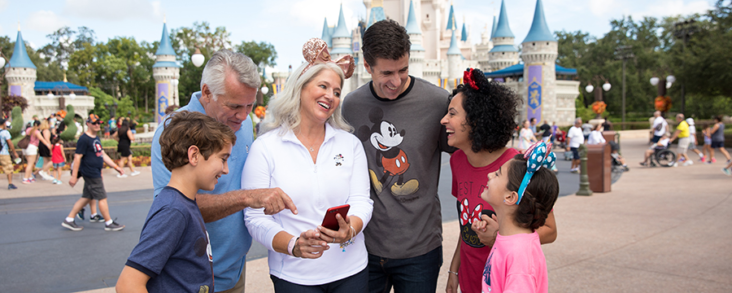 While not necessarily the first step needed, if you are definitely going to visit Walt Disney World, you should probably sign up for My Disney Experience.
If you have been to Disney in the past few years or have Disney+, your login will likely be the same.
My Disney Experience lets you plan your vacation, create a Friends & Family list, link tickets and reservations, and even functions as a Disney MagicMobile pass on most smartphones.
Hot Tip: Planning a trip to Orlando? Here is what to expect at Walt Disney World, including health and safety measures, hotel changes, the new Disney Genie service, and what park experiences are no longer available.
Check Availability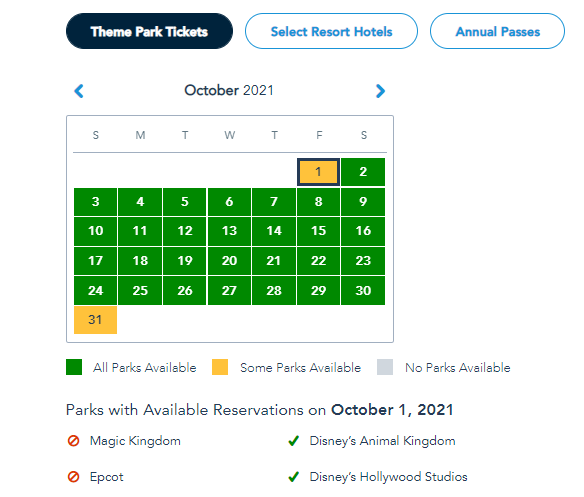 Once you have an idea of when you are looking to visit the parks, head over to the Walt Disney World theme park availability calendar to see if your preferred dates are available.
Just note that this new Disney Park Pass system is only available on DisneyWorld.com and not the My Disney Experience app.
The calendar is color-coded. If all parks are available the dates will show as green, if only some parks are available the dates will show as yellow, and if there are no dates available the dates will show as gray.
By clicking on the desired date, you will see exactly which parks are and aren't available. Once you have confirmed the park you want is available on the date you want, move on to the next step.
Hot Tip: The availability website isn't perfect. If you are having issues, try a different browser or private browsing/incognito mode. 
Purchase Tickets

Now that you have confirmed that there is park availability, here comes the time-sensitive part — purchasing your expensive theme park tickets. It is best to double-check availability before you click "pay."
Keep in mind that if you are buying multi-day tickets, you will need reservations for each day you want to visit the park.
Once you have completed your purchase, log in to your account, link your tickets, and create any groups that you may need for your upcoming trip.
Hot Tip: Booking a vacation to Disney can be very expensive, but we can show you how to visit Walt Disney World for cheap by using points and miles. 
Make a Reservation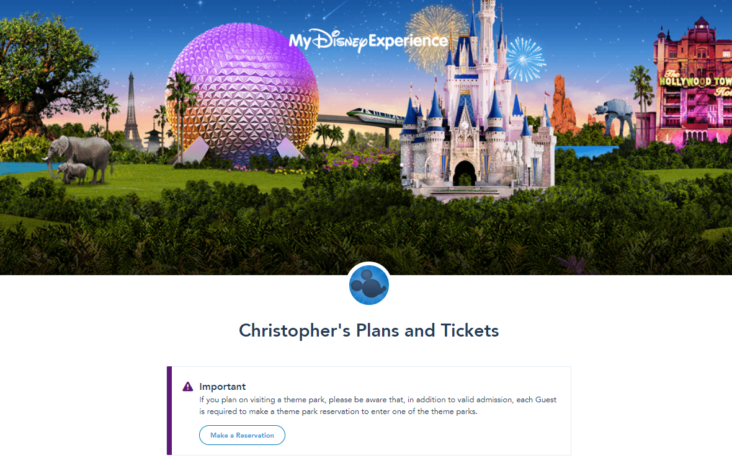 After you have received your ticket confirmation, you can log in to your My Disney Experience account, click on My Plans to see your park tickets, and begin the reservation process.
Again, if you purchased a multi-day park pass, you will need to make multiple reservations.
Select Dates

Under the Plans and Tickets section, click on Make a Reservation.
Here you will be presented with a calendar to select the date of your visit, however, it will not be color-coded like the availability calendar, so knowing availability in advance will be important.
Select Park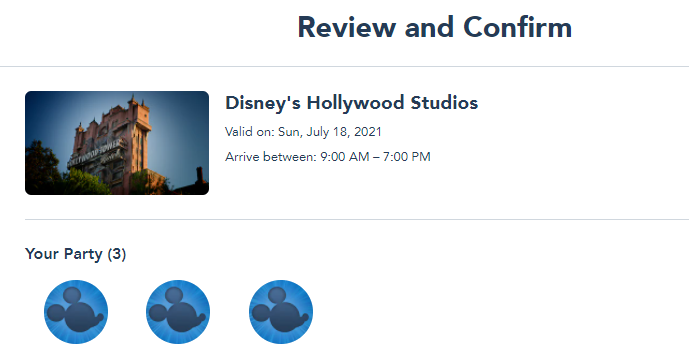 After you select your date, you can select your desired theme park. All parks, including Magic Kingdom, EPCOT, Disney's Hollywood Studios, and Disney's Animal Kingdom will appear, but may not necessarily be available.
If you select a park that does not have availability for the date you selected, you will get an error message and will need to try a different park or date.
Confirm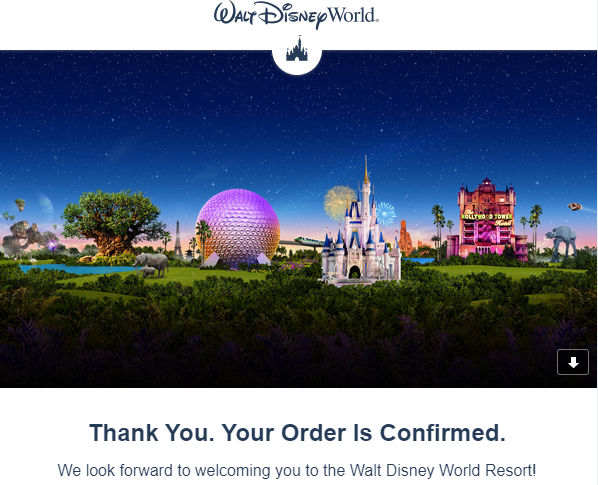 Once you have selected your dates and parks, you can confirm your reservation and it should be in your My Disney Experience account under My Plans, Reservations and Tickets.
Hot Tip: If you are looking for somewhere to stay during your trip to Disney, be sure to read about the best places to stay in Orlando for your Disney vacation. We even have a guide to cheap Orlando-area hotels!
Final Thoughts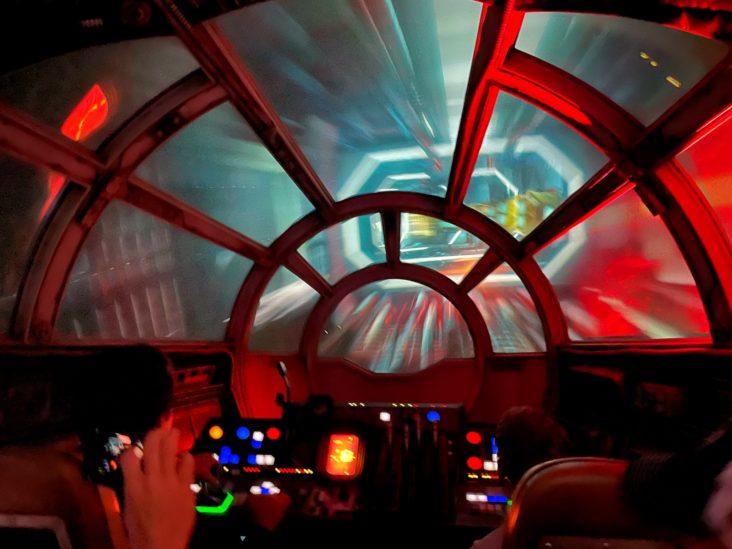 Although making an additional reservation isn't ideal, the process of making a park reservation is pretty simple.
Once you have found availability on the calendar (which is easy to do), you can make a free reservation in just a few clicks.
As long as parks are operating at reduced capacity and we are dealing with the coronavirus, expect to jump through a few hoops before your next trip to visit Mickey.
If you have any questions, leave them in the comments or chat with fellow travelers in our Facebook Group, Level UP Travel.