The Ultimate Disney Vacation Packing List & Best Tips [Printable]
Packing for a family vacation can be stressful, and packing for a family vacation to Disney is no different. Even if you've been planning your trip for months, somehow there's always some last-minute item that needs to get thrown into the luggage as you're walking out the door.
If you are driving to Disney, you have more flexibility with how much you can bring. But if you are flying, especially domestically, you will likely be limited by how many bags you can bring and how much each one weighs.
You don't want to overpack and get hit with overweight luggage fees, but you don't want to under pack and find yourself purchasing unnecessary (and overpriced) items at the park.
That is why here is the ultimate Disney vacation packing list full of tips and tricks to help you save time and money on your next trip…and avoid that awful feeling that you may have forgotten something as you drive to the airport!
---
📋 Click Here to View our Printable Disney Packing List 📋
---
General Packing Tips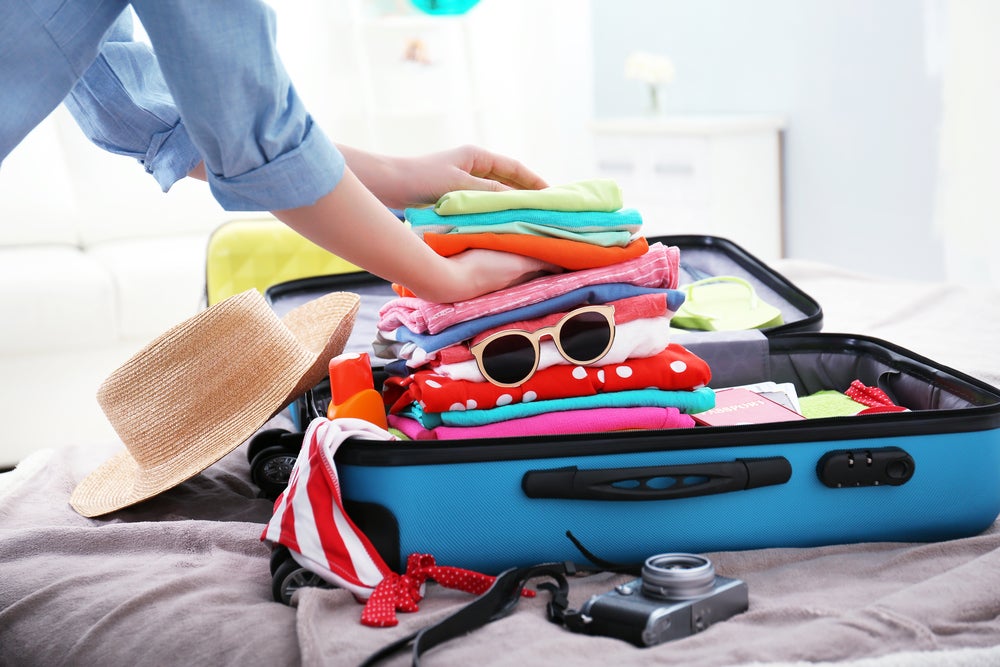 You have likely been planning your trip to Disney for months by the time you get ready to start packing. That means you already know exactly how many days you will be traveling, which parks you will be visiting, and what the weather will be looking like.
Your first step is to create a packing list — To help, there's an in-depth packing list, that's free to download, at the bottom of this article. It's specifically for Disney, so that is a great place to start. For now, see below.
Check the Weather
If you are heading to Disneyland in Southern California, you probably don't have to worry too much about the forecast; they seem to be blessed with good weather year-round.
However, if you are heading to Disney World in Orlando, Florida, you should double-check the forecast. In the summer, it can be quite hot and humid with frequent rainstorms throughout the day. In the winter, it get quite chilly, especially at night.
Note How Long Your Trip Is
Just because the trip is 7 days long doesn't mean you will need 7 pairs of pants. Be honest with yourself about what you will likely need and use during your vacation.
Also, keep in mind that most Airbnb/condo rentals will have a washer and dryer available.
Consider Buying Items When You Arrive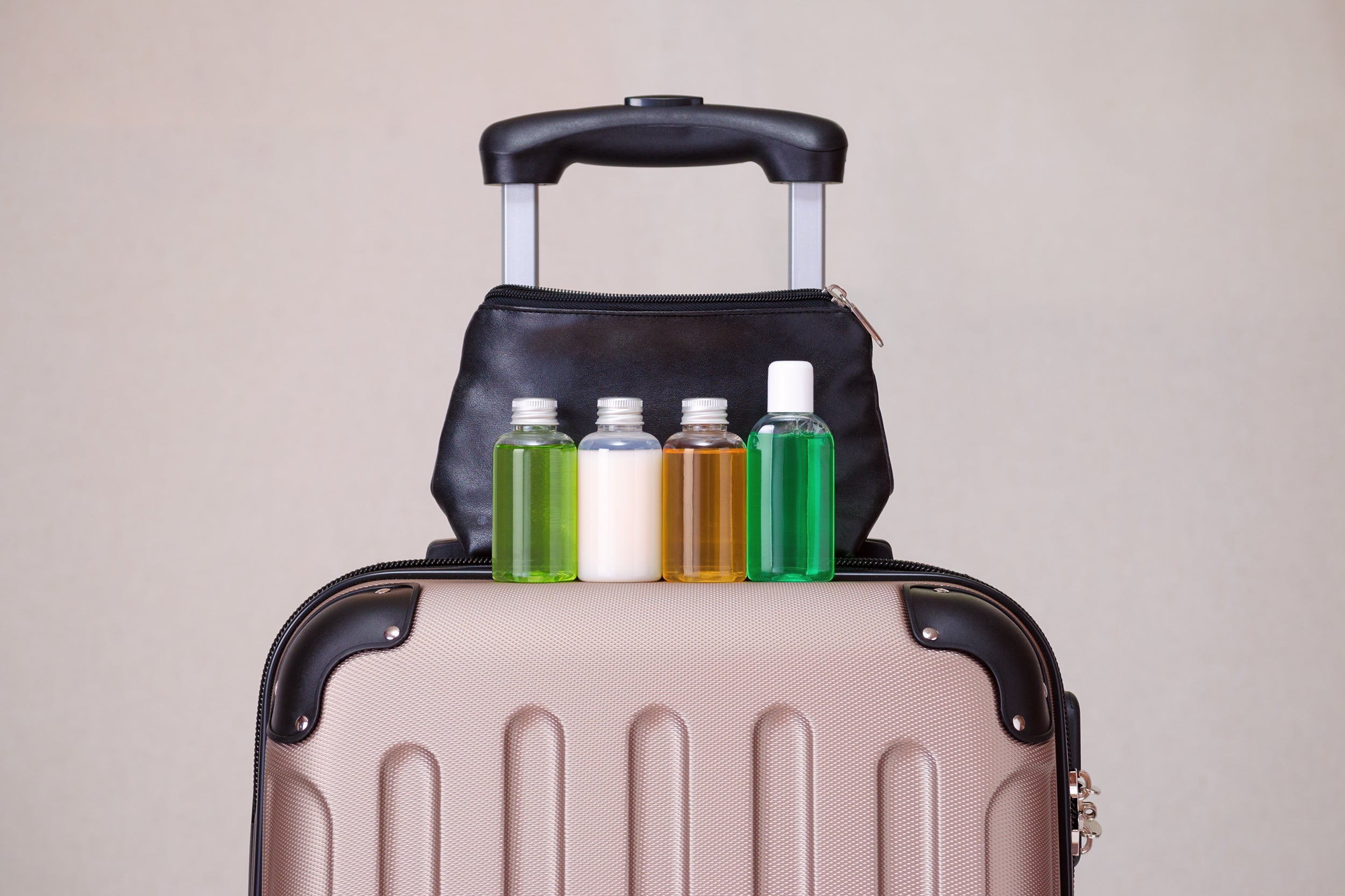 This may not work for everyone, but if you are traveling light (carry-on only), you might not want to travel with all of your toiletries.
If you are renting a condo and will likely be going to the supermarket anyway to stock the kitchen, it might be more convenient to just buy those supplies when you arrive.
Complete Your Checklist
Download the tried-and-true checklist and do a "dry run" of your packing list. Highlight all the items you think you'll want to bring, lay them out, pack 'em up, and check off the boxes.
Then take a step back to look at what you're bringing and how much space you have left (think souvenirs!). If you're happy with how things are looking, great! If not, take a look at the list and try again.
Bottom Line: There is no one-size-fits-all packing solution, but following a few basic tips will help make sure you aren't forgetting anything important or bringing way too much on your next Disney vacation. Packing cubes are also a great way to stay organized pre-trip.
Disney Park Packing Tips
If you are visiting Disney with your family, especially young children, it may feel like you need to pack everything. While you're not far off, there are definitely some unique-to-Disney items you should add to your packing list.
Costumes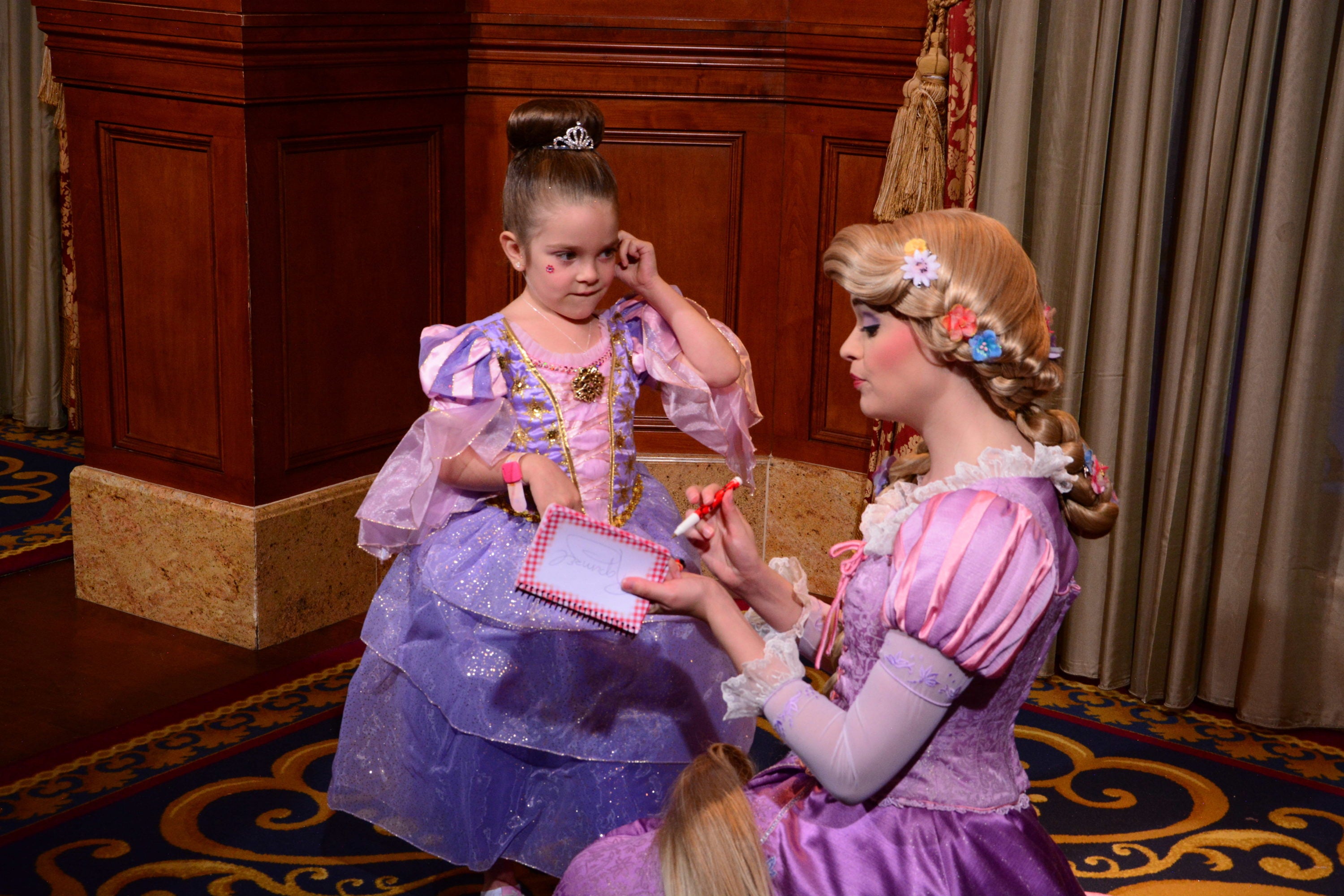 Yes, costumes make the top of the list — you probably don't have too many other vacations where you might "need" multiple princess dresses or superhero getups.
But there is truly nothing like getting some magical photos of your little one dressed up as her favorite princess, right next to her favorite princess!
That being said, do take note that only kids are allowed to wear costumes to the park. 
Hot Tip: Guests aged 14 or older are not allowed to wear costumes in Disney parks. 
Matching T-Shirts
While adults can't wear full costumes, that doesn't mean that they can't have a little fun with their outfits. You will often see groups in the park wearing matching t-shirts as a way to find each other when things get a little too crowded.
Most people like to have these custom made as a fun way to stand out from the crowds, as well as creating a fun souvenir to remember their trip together with.
Souvenirs
As you can imagine, souvenirs inside Disney parks can be quite expensive. If you want to save a few dollars, consider buying some Disney-themed gifts online before your trip and bringing them with you.
Some popular items could include hats, Mickey or Minnie ears, t-shirts, stuffed animals, pins, picture frames, key chains, etc. 
Hot Tip: Bring a handful of quarters and pennies so you can create your own official souvenirs at the Coin Press Machines throughout the parks! 
MagicBands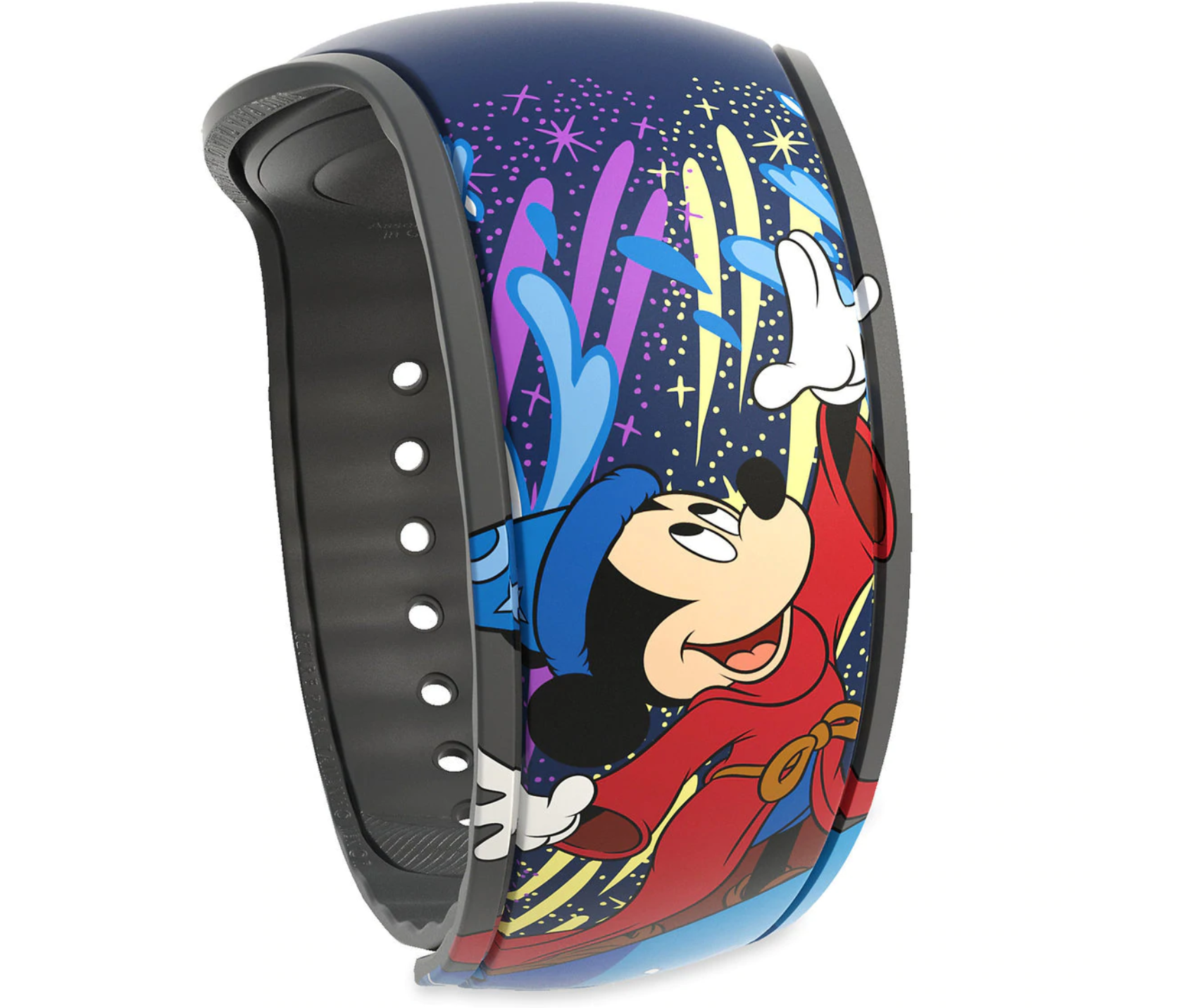 If you are staying onsite at an official Disney hotel, you will receive a free MagicBand. MagicBands have RF chips in them and allow you to unlock your hotel room, enter the parks, access your FastPass reservations, and much more.
Disney will send you your MagicBands about a month before your check-in date. If you aren't staying at a Disney property, you can buy them online starting at $15.
The important thing is to remember to bring them!
Backpack or Fanny Pack
If you are traveling with a stroller, you'll probably have some extra room to store your essentials throughout the day. If you aren't, you should consider bringing a travel backpack or even a fanny pack to the park.
Since many rides won't allow you on with a backpack, a fanny pack may be the best (and most old-school) option. Fortunately, fanny packs have been making a comeback as people realize they can actually be quite useful — especially at Disney.
Portable Battery/Powerbank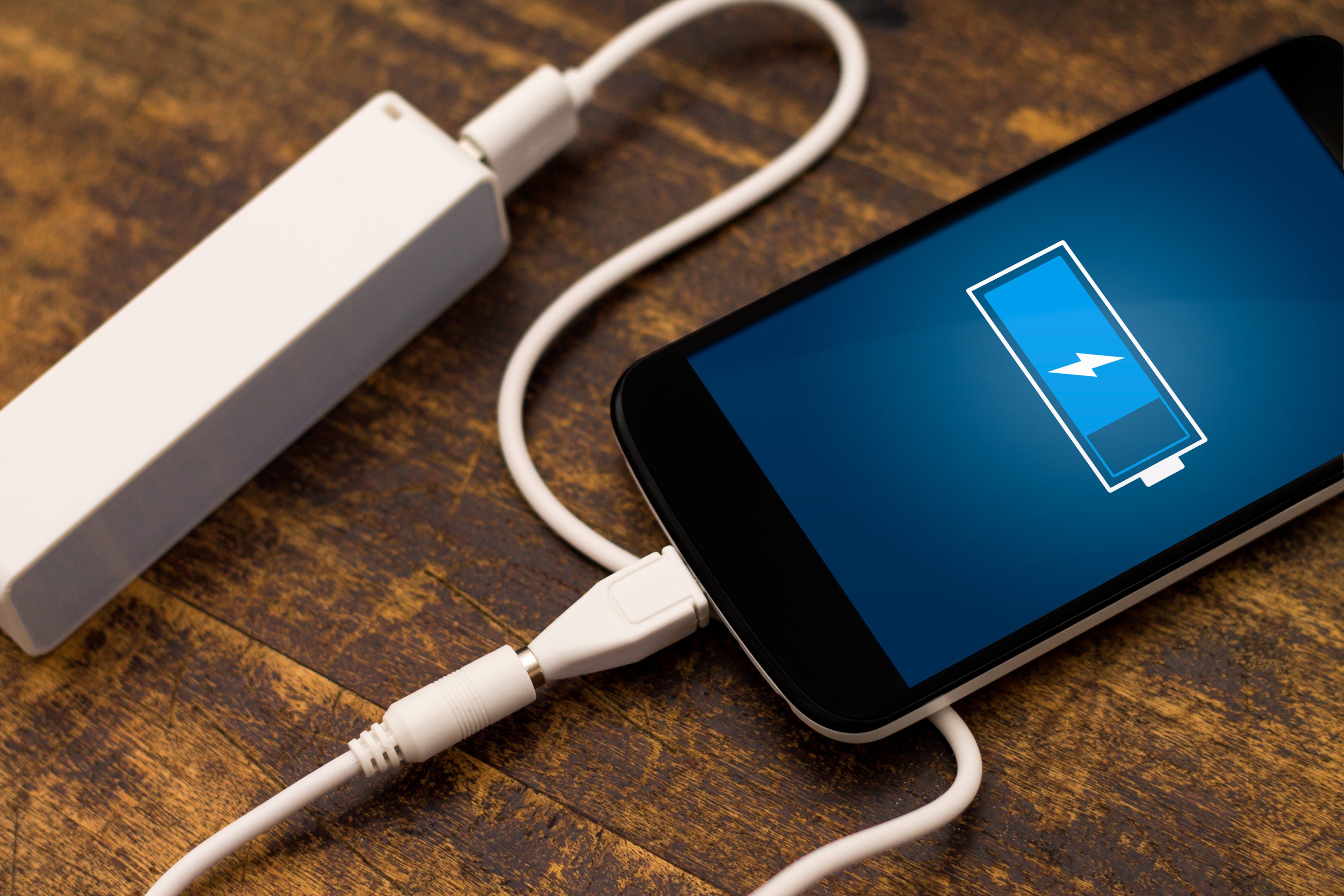 Taking photos, posting to social media, and constantly checking the My Disney Experience app for more FastPass options can quickly drain your cell phone battery.
That is why it is absolutely essential that you bring a backup battery and charger for your cell phone.
Hot Tip: As you might have guessed, the research has been done for you and here are the best portable power banks for travel.
Reusable Water Bottle
Believe it or not, there is something that is free inside of Disney parks — water! There are water fountains throughout the parks, and you can also request free ice water at any quick service restaurant. 
By bringing your own water bottle, you can save lots of money while staying hydrated.
Soft Cooler
Who doesn't love snacks? Bring them to the parks with you. If you also have a little one, you'll also need to bring baby food with you as well.
A small, soft cooler (or even a lunchbox) is a great option to keep your goodies cool in the heat.
Hot Tip: Guests are no longer allowed to bring loose ice inside of coolers into the parks, though you can bring ice inside water bottles or resealable bags, or use ice packs. 
Poncho & Stroller Cover
If you are visiting Disney World, there is a good chance that it will rain at some point. Unless you're really lucky, you will probably need a poncho so you can continue to explore the park without getting soaked.
The same goes for your stroller: be sure to have something to keep the stroller, its riders, and all of your contents dry!
Extra Entertainment
While not specifically referring to toys and tablets here, although those might be a good idea if you get stuck in some long lines. Instead, think about park-specific items.
For example, bringing some glow paint to the Avatar area in Animal Kingdom is really cool. Also, glow sticks are a crowd favorite, and you can use them at any park as soon as the sun goes down.
During the day, a bubble wand can keep the kids entertained in between rides, and you can save some serious cash by ordering it online before you travel.
Hot Tip: You can bring a bubble wand, but not a bubble gun. Anything resembling a gun will be confiscated at bag check. 
And don't forget your pins! If you are interested in trading pins with other guests or cast members, be sure to bring yours! If you're new to the pin trading game, it is a fun way to create some magical memories, but there are some rules to follow:
If you are bringing your own pins from home (acquired outside of Disney) and you want to trade them with a cast member, make sure they have the official Disney copyright symbol on the back
Look for cast members with pins displayed on their lanyard
You can only trade up to 2 pins per day per staff member
Cast members can't accept pins if they already have the same one on their lanyard
Refrain from touching other peoples pins without permission (cast members or other guests)
There could be a whole post on pin etiquette, but that should hold you over for now!
Baby Supplies
This is a no-brainer, as most parents will bring everything they need everywhere they go when they have young children in tow. But it's always good to remember some extra clothes, diapers, wipes, etc.!
Disney Water Park Packing Tips
Disney has 2 water parks in Orlando: Typhoon Lagoon and Blizzard Beach. If you plan on visiting one of these parks during your trip, be sure to pack appropriately. Think beach supplies!
Swim Gear
Everything that you would likely bring to the beach could go on this list:
Bathing suit
Goggles
Sunblock
…and more
Lounge Gear
You will probably want to make sure you don't forget your sunglasses and water bottle.
Also, having a dedicated "beach bag" will be convenient, with some plastic bags inside for your wet clothes at the end of the day.
Clothing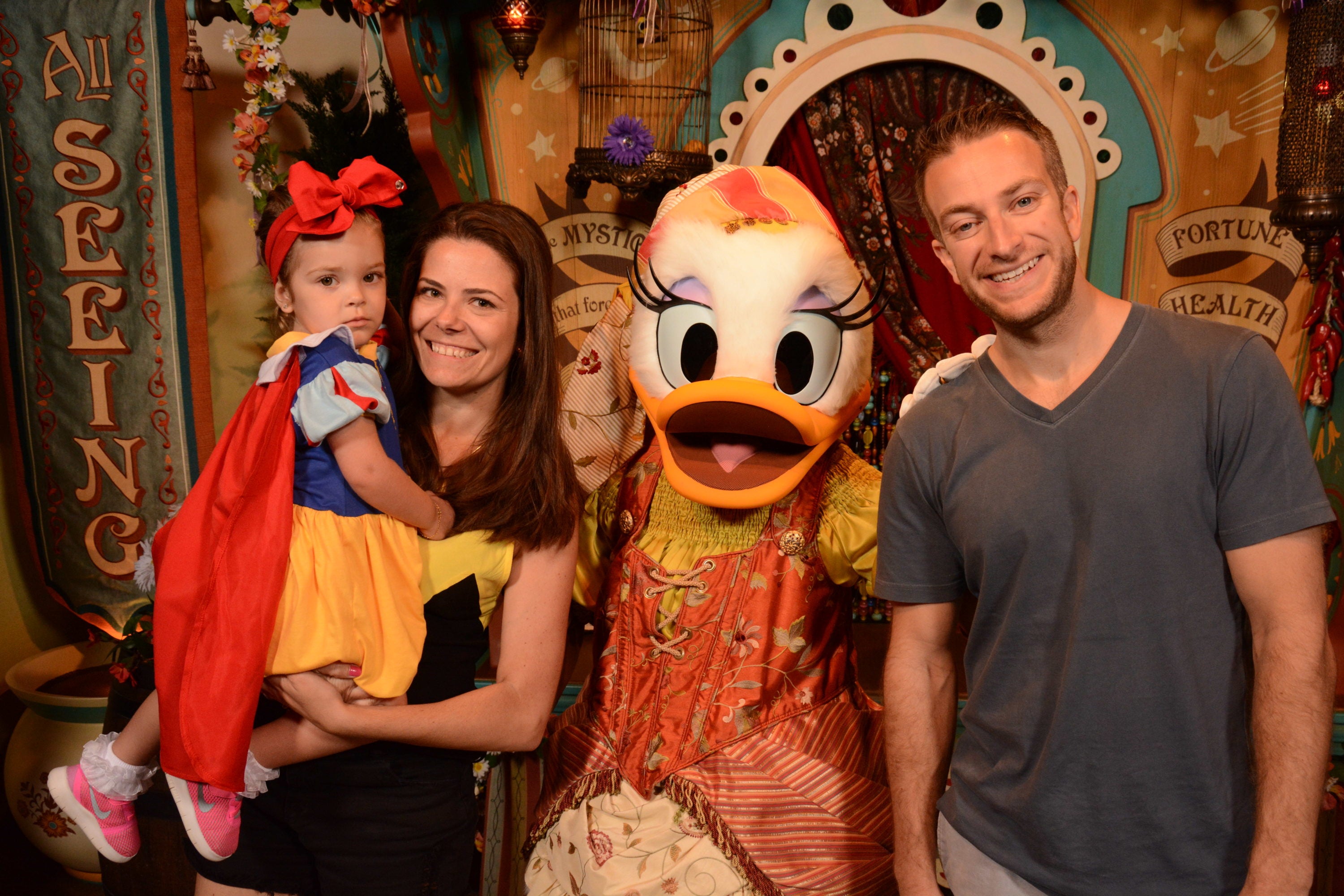 Clothing is what will likely take up most of your suitcase, even if you don't overpack. Take another look at the forecast, and then think about what you really need.
The most important thing is that whatever clothes you decide to bring should be comfortable. You could be spending upwards of 12 hours in them on your feet.
Despite this usage, you can probably get away with wearing the same pants or shorts multiple times throughout the trip with a different shirt. If the weather is nice, I like to stick with a couple of pairs of comfortable shorts, walking shoes, t-shirts, and a light jacket or sweatshirt for the evenings.
Unless you're planning for a nice dinner, you are probably okay with a very casual packing list.
Hot Tip: Use packing cubes or large ziplock bags to keep your luggage organized and help save space!
Footwear
Everyone wants to look good, especially when you know you'll be taking a lot of photos. But the most important factor when you are packing shoes has to be comfort.
You will be spending long, hot days on your feet. Think carefully about those cute flats and if they will give you the support you need.
In most cases, some sort of tennis or running shoe will likely offer the best balance between style and comfort. Also, closed-toe shoes will also give you some extra protection from all the strollers rolling around.
If you plan on visiting some water rides, it will probably be a good idea to bring a pair of flip flops or Crocs along as well.
Bottom Line: When it comes to shoes at Disney, only 1 rule matters: Be comfortable!
Baby Supplies
It is amazing how a tiny human ends up taking up most of your luggage space. It feels like you'll be gone for 2 months just based on how much stuff kids need; right? And a trip to Disney is no different.
Stroller
If you were already planning on bringing your stroller, it's a good idea. Having a stroller at Disney is extremely convenient, as it provides a comfortable place for naps and a great catch-all for everyone's stuff.
A new rule at Disney states that all strollers must be no wider than 31″ and no longer than 52″ — so if you were planning on bringing a double stroller, go measure first!
You can rent a stroller at Disney or at many other locations throughout Orlando, but bring your own because it helps in the airport as well (for the same reasons).
Keep in mind that staff members will often reorganize the stroller "parking lots" while you are on a ride to keep paths clear. So don't freak out if you come out and your stroller is missing — it's probably just around the corner.
Hot Tip: Mark your stroller with a balloon or some glow sticks to make it easier to find, especially at night. 
Car Seat
If you are traveling with an infant, you're probably still using a car seat that connects to your stroller, which is great and easy for travel. But if your kid is older, you are probably using a bigger toddler seat or booster seat — which can be a pain to travel with.
For those renting a car, you can rent a car seat with it. However, I don't like to rely on rental car companies to have one available…plus, you'll have to pay by the day (which can get expensive).
Even though it is a hassle, some like to travel with their own car seats. You can gate check them at the airplane so there's less chance of them getting damaged or lost
Crib/Pack 'n Play
You probably won't be traveling with a crib with unless you are driving to Disney. However, most hotels and even condo rentals will have them available, often at no extra cost.
Car Window Shade
Remember to bring your window shade if you have one; kids love it. Unless you rent a minivan or SUV, your rental car likely won't have tinted windows. And the hot Florida sun coming through the back windows is sure to get any baby crying — let's try to avoid that!
Bottles, Pacifiers, etc.
Milk bottles, water bottles, bibs, pacifiers, diapers, swim diapers…anything that you normally use at home will probably get used on your vacation. Be prepared!
Hot Tip: Bring a small amount of dish soap so you can wash baby bottles in your hotel room.
Sound Machine
If you use a sound machine or a sound machine app at home while your child sleeps, it's probably a good idea to bring it on the trip.
Being able to replicate a good sleep pattern will hopefully help your little one drift off when it is nap time or bedtime.
Food
While it may make sense to do a quick grocery run once you arrive, sometimes you'll want to bring some essentials with you (especially if you are renting a condo).
Coffee and Tea
Having a strong cup of coffee or tea in the morning can really help you get going, and at Disney, you'll need all the extra energy you can get.
If you are renting a condo and will be making coffee each morning, it might be a good idea to bring your favorite brand if you think the local supermarket might not carry it.
For hotel guests, most hotel rooms will have some sort of coffee maker in the room (a Keurig or Nespresso machine if you're lucky!). If you are picky about your brand and can confirm the coffee maker before arrival, you can stock up on your favorite pods and bring them with you.
Snacks
Snacks can be saviors at the parks. A perfectly timed handful of Goldfish can be the difference maker when you see a toddler tantrum coming on.
Having your own snacks can also save you a ton of money if your alternative is buying something inside the park every time someone is hungry.
Every family will have their own favorite snacks, but here is a quick list of some options that are easy to pack:
Fresh fruit (bananas, pear, apples, and grapes all travel well)
Granola bars
Crackers (Goldfish, animal crackers, Teddy Grahams, etc.)
Trail mix
Mini cereal boxes (hint: often available at hotel breakfast buffets!)
Fruit snacks
Hard candy (sometimes you need to get that blood sugar up!)
Juice boxes
Beef jerky
Most of these items don't need to be chilled, so they're easy to pack as well.
Hot Tip: Pack your snacks in ziplock bags that can be reused the next day for wet clothes. 
Toiletries
You surely have your own list of toiletries that you pack whenever you travel (or you have a dedicated set if you travel often), but there are a few items it wouldn't hurt to bring on your next trip to Disney:
Motion sickness pills
Aloe
Sunscreen
Bandaids and moleskin for blisters
Antibiotic ointment
Headache medicine
Sleep aids
Earplugs (for the fireworks display)
Essential Items
Now that you have the Disney-specific items that you should consider packing, here is a quick rundown of important items you should be bringing on almost every trip.
You can also find the complete list in the free checklist above.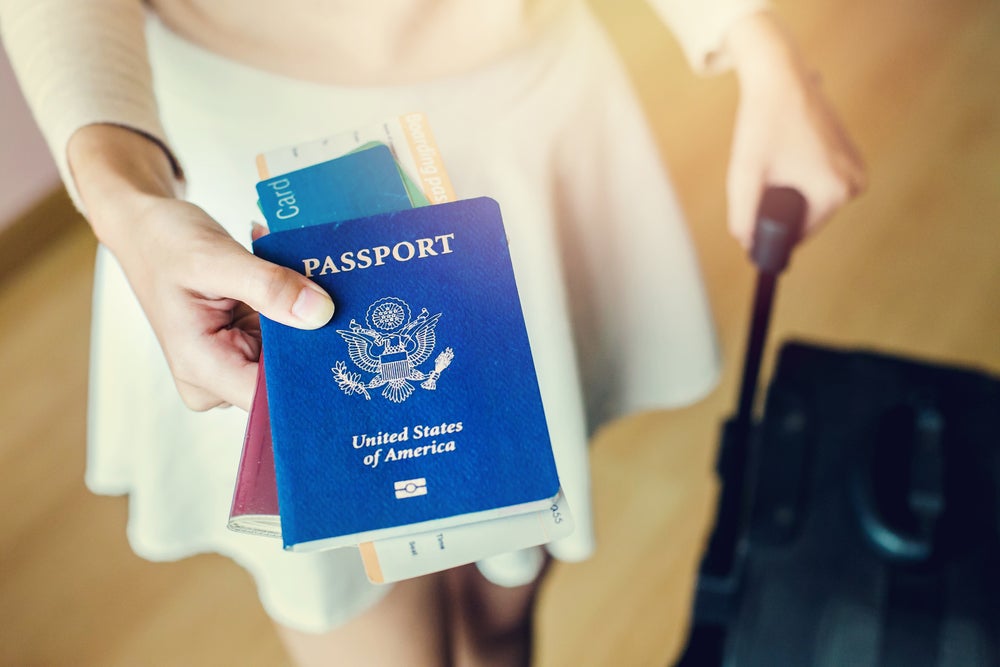 Travel Documents
Photo ID or driver's license
Passport if you are leaving the country
Emergency documents (health insurance, allergy list, emergency contact, etc.)
Confirmation receipts (flight, hotel, rental car, etc.)
Prescriptions for essential medication
Hot Tip: For international travel, kids need passports too! For more information on how this works, don't miss our detailed piece: How to Get a U.S. Passport for Your Baby [Step-By-Step].

Personal Comfort
Electronics
Phone and charger
Laptop or tablet
Extra battery pack
Hot Tip: Wondering if you'll be able to bring a specific item inside the gates? Check out our piece on what's banned from bringing into Disney parks.
Final Thoughts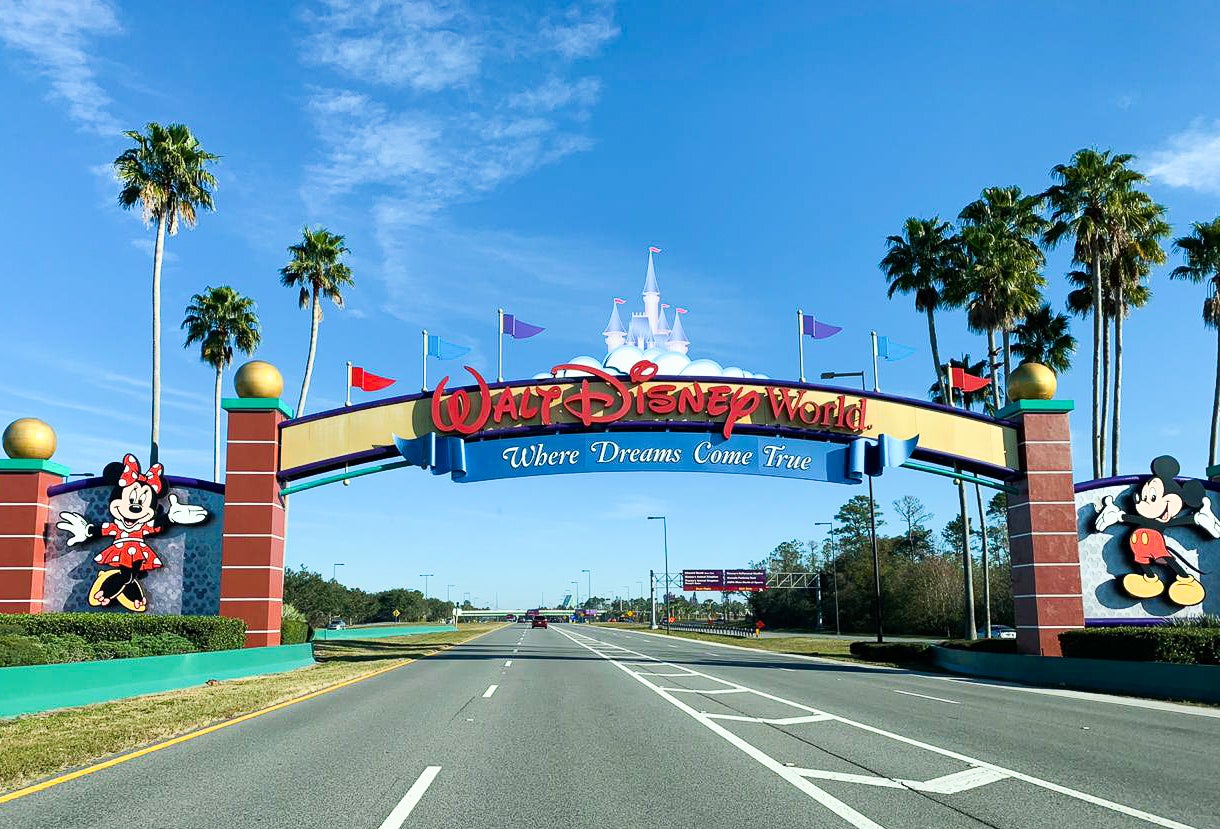 Planning a trip to Disney can be exciting and exhausting — but packing for Disney is usually just plain exhausting.
Who doesn't want your next trip to Disney to be awesome? With this packing list, you can at least be sure you won't be forgetting anything important at home. There are even some great tips to make your trip even more magical.
Download the Disney Vacation Packing List, try it out, and let us know in the comments if we forgot to add something!
For more tips and tricks, check out this guide on how to make a trip to Disney stress-free and where to stay in Orlando for your Disney vacation.