How to Make Your Next Trip to Disney as "Stress-Free" as Possible
Walt Disney World can be such a magical place. With all the incredible rides, character experiences, and pure imagination that has been brought to life, it is truly amazing.
Kids visiting Disney for the first time will be in awe of the sprawling entertainment complex, and will certainly remember their trip for years to come. However, as parents, you know that just setting foot inside the park can take months of planning and saving.
While it may be different for some families, most kids don't realize how much planning goes into family vacations. Planning a trip to Disney can be more complicated than other vacations, making your experience intense and stressful instead of magical.
Sure, you could just walk up to Mickey's house, buy a ticket at the gate, and have a great time. But with a little bit (or a lot) of planning, you will be able to maximize your family time and remove some stress from what will certainly be an awesome family vacation.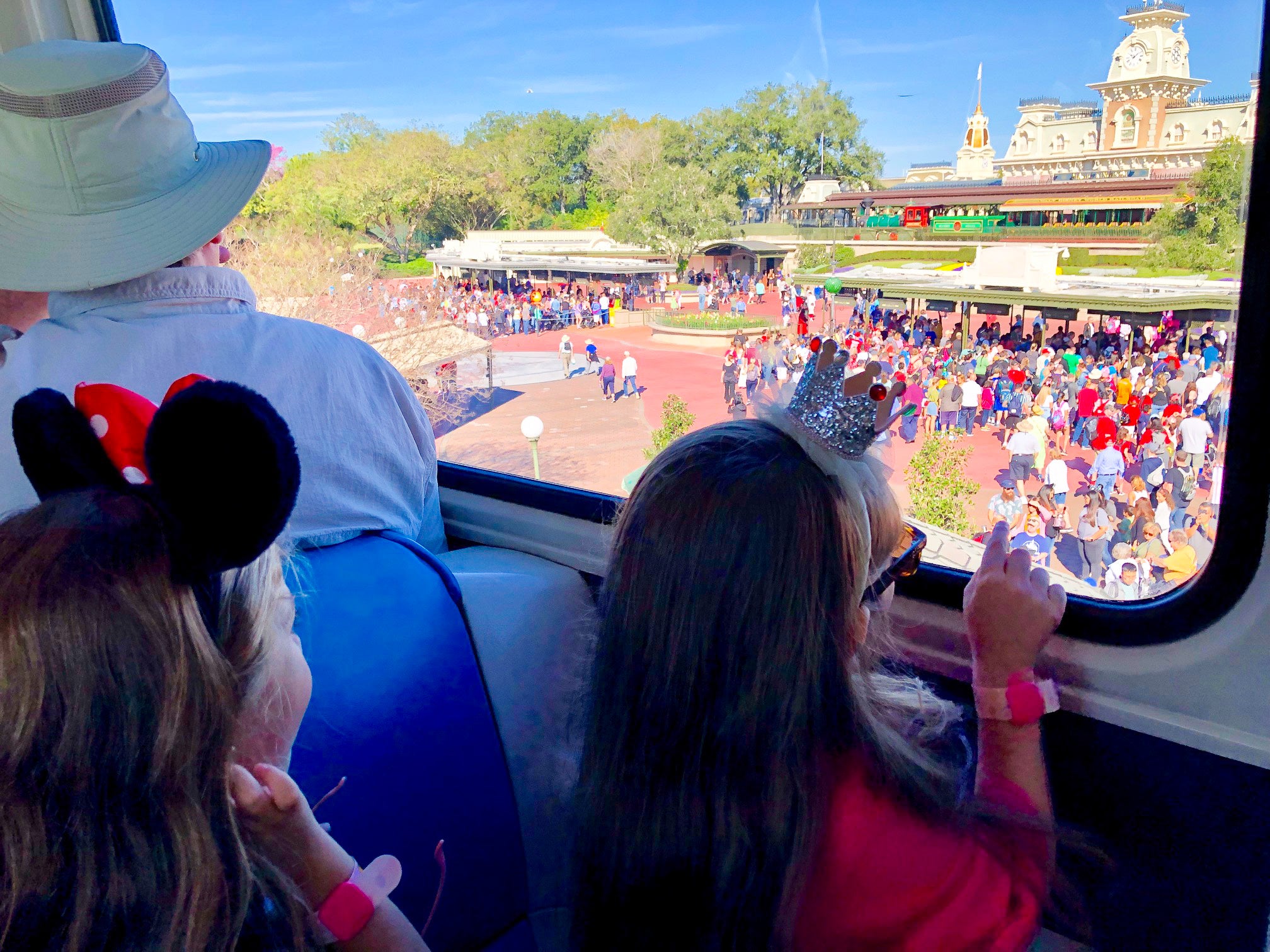 For my family and me, planning is key. We have done Disney with both minimal planning and over-planning — the key is finding a balance.
In this article, I'll dive into what has and hasn't worked for my family, and how we try to get the most out of our family vacations while keeping the vibe as stress-free as possible.
Although just reading all of these tips might stress you out, I promise that by being prepared before you arrive in Orlando, you'll set yourself up for less-stress success!
Before the Trip
Before your trip is when you should get all your nitty-gritty planning out of the way. If you are like me, you will probably start planning your trip to Disney months or even a year+ in advance. If you are really like me, you will also love this part!
By planning so far out, you are positioning your family to have a better shot at getting FastPasses and other reservations that fill up quickly. But if you've left things to the last minute, fear not — there are still plenty of tips and tricks to help you in this article.
Flights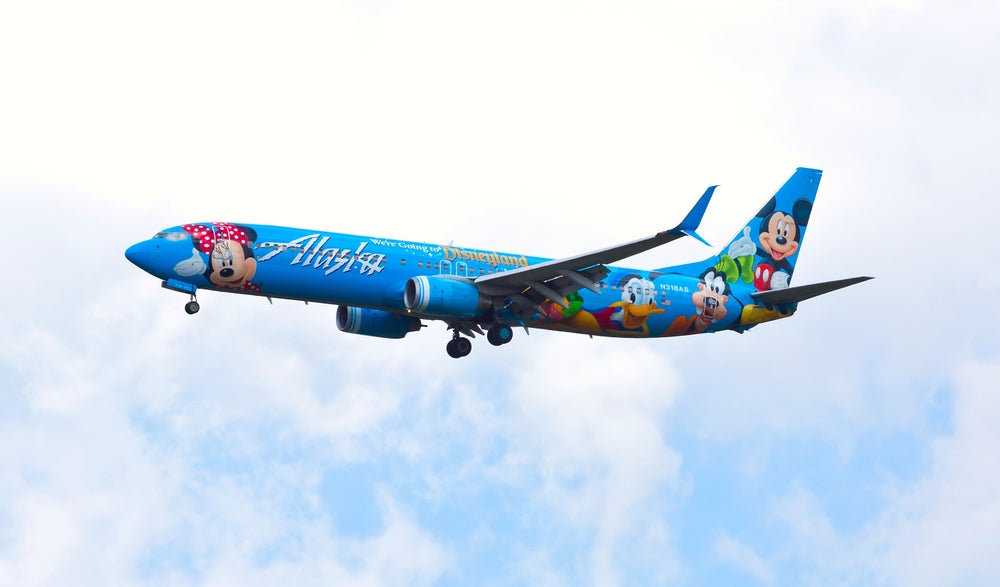 Let's start with getting to Orlando. Unless you are within driving distance, you'll probably need to book your family some flights. While there are plenty of airports to choose from in Florida, the most convenient option is going to be Orlando International Airport (MCO).
Hot Tip: Since this article is about keeping your trip to Disney as stress-free as possible, we highly recommend flying into MCO airport; it's just 20 minutes from the parks. 
MCO is serviced by basically every major carrier from Emirates to Spirit, so you should have no trouble finding flights into town.
Of course, every situation is different, and it may make more sense in some circumstances for your family to fly into a different airport and drive. For example, we have flown into Miami and driven a rental car the 3.5 hours to Orlando when it was the only award availability we could find — it worked out fine. As I said, find a balance!
I'd also suggest referring to our complete guide written for ideas on using points and miles to fly to Disney World.
Hot Tip: Although we highly recommend flying into MCO, flying out can sometimes be a mess. The security lines are notorious for being excessively long, so plan accordingly. Try to at least make sure you have TSA PreCheck or CLEAR to help expedite the process, and read our article on the Best Ways for Families to Speed Through TSA Airport Security. 
Hotel vs. Airbnb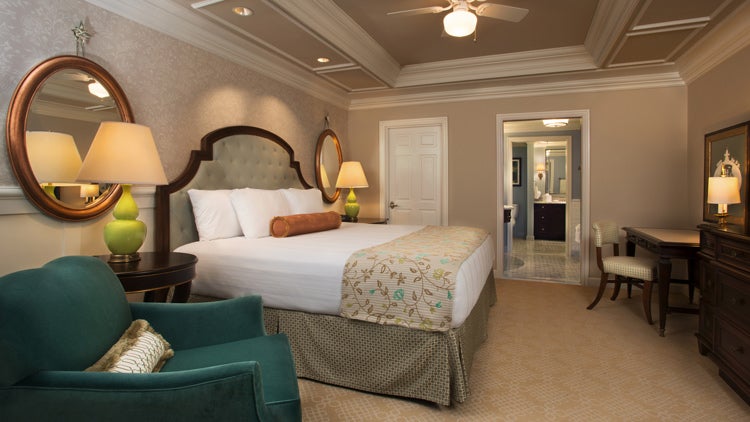 This is an area where you could spend an endless amount of time researching. With thousands of hotel rooms spread across all the major chains, vacation clubs, and Disney itself, you definitely won't have to worry about a lack of options!
You'll find everything from budget-friendly motels to 5-star hotels like the Four Seasons and Ritz-Carlton. So choosing a place for your family to stay in Orlando will be determined by what you want and where you want it.
Staying Onsite
The first thing you'll need to decide is whether you want to stay at a Disney property or not. Staying at a Disney property comes with a lot of perks, including:
Airport transfers
Park transfers (or you may be within walking distance)
Extra park hours
Free MagicBands
Advanced access to FastPass tickets
As expected, this all comes at a cost. Although prices are always fluctuating, every time we have done our hotel research, the Disney hotels are always much more expensive (like a few hundred dollars per night more) than other hotels we were considering.
Of course, you should consider the fact that you might not need to rent a car or pay daily parking at the parks, and you'll have the convenience of being much closer to the action. Do the math and decide what will work out best for you and your family.
Hot Tip: By staying at some hotels at Disney Springs, a retail complex in Lake Buena Vista, you can get some of those same perks for a fraction of the cost! Bonus: Some hotels there are bookable with points, including IHG, Hilton, and Wyndham. 
Staying Offsite
For off-property hotels, your options are almost limitless. With every major hotel chain in town, you will be sure to find somewhere to stay with points — and cash rates are often quite reasonable.
By staying offsite, you will have more flexibility with location, price, and amenities. Most hotels in the Orlando area don't charge for parking, so you won't be penalized for having a rental car.
While we would all like to be as close as possible to the parks, you can save a lot of money by expanding your search radius a few miles. For example, Kissimmee is just a few miles from the parks and has plenty of great options for most budgets.
In my experience, getting the family in the car for a 5-minute ride or a 15-minute ride isn't going to make much difference. Don't let a few extra miles persuade you from potentially staying in a nicer hotel for less money or points.
Airbnb Rentals
When we travel as a family of 4, we prefer to stay in hotels. However, when traveling with larger groups, it sometimes makes more sense to rent a house or a condo.
For example, our last trip to Orlando had a total of 12 people in our group: 6 adults and 6 kids. We rented a brand new condo on Airbnb that had 5 bedrooms, a pool, a full kitchen, and a washer/dryer setup. The kids split the 2 Disney-themed rooms with bunk beds and the parents had their own rooms.
Having a kitchen was awesome for preparing daily snacks and dinners at the end of the day (money saver!), and free laundry on site was a lifesaver with 6 kids running around — all for a fraction of what we would have paid for a hotel.
Just a quick search on Airbnb for July brings up over 1,000 options for a family of 6, so again, selection should not be an issue.
Bottom Line: There are so many lodging options in the Orlando area that you'll need to decide what perks are most important for your family. Breaking it down between onsite hotels, offsite hotels, and Airbnbs should be a good start, followed by location and price. 
Rental Cars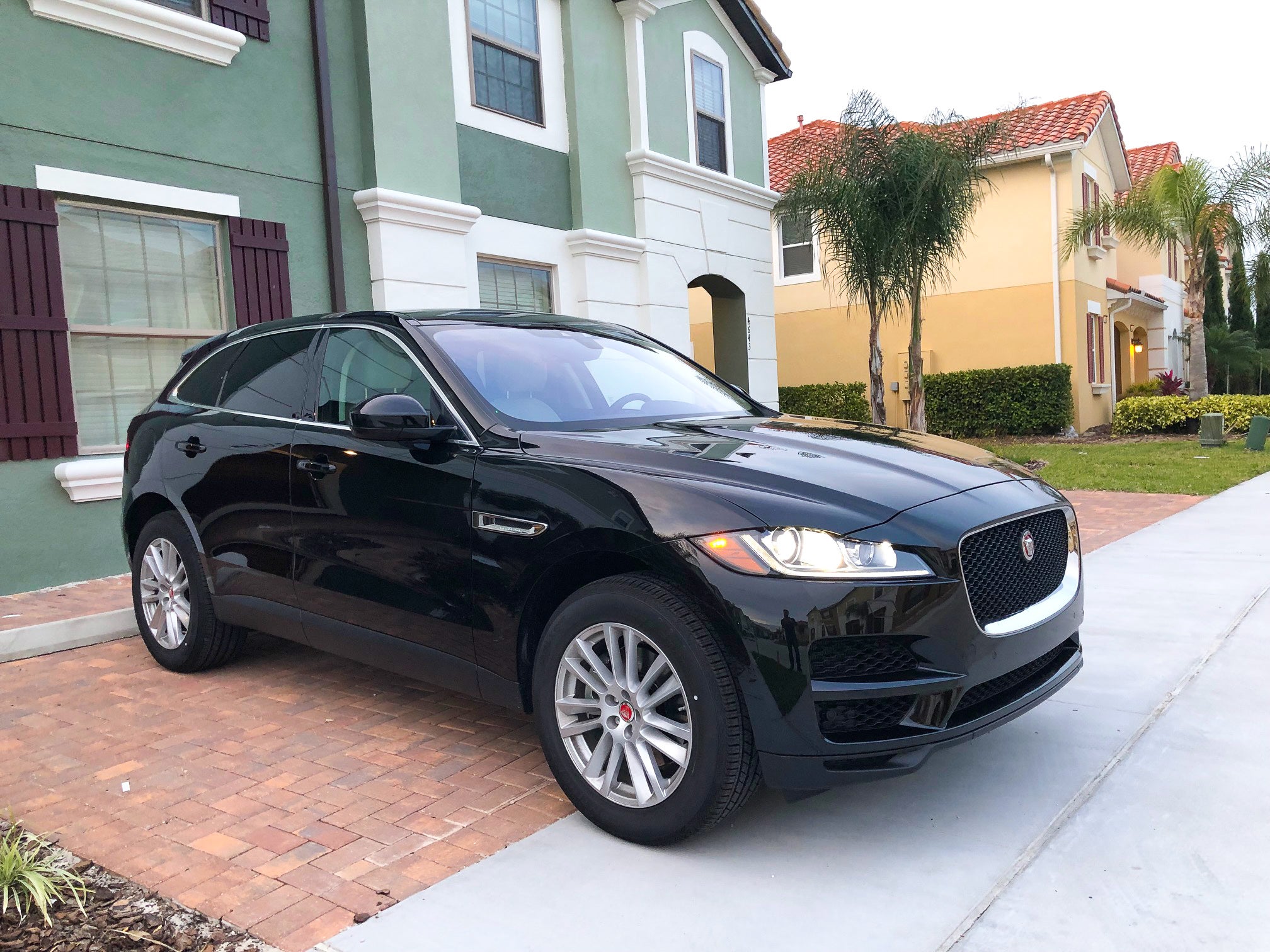 Depending on where you decide to stay, you may not need a rental car. But if you're staying offsite or renting an Airbnb, you'll probably want a car to get to the parks or visit a supermarket.
Rental car companies at MCO tend to have some very nice fleets, so if you are planning on renting a car, that may factor into your decision on which airport to fly into. If you are curious about what cars might be available, check out this FlyerTalk forum.
Ride Sharing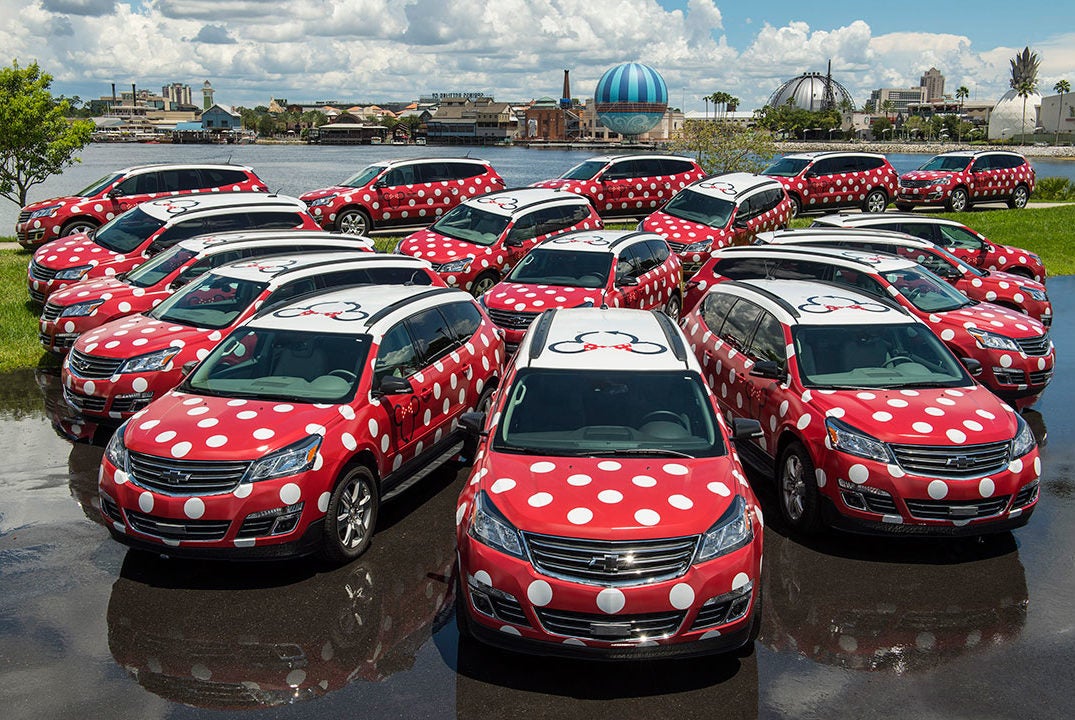 Uber and Lyft are both readily available throughout Orlando and the surrounding areas. If you want to save money on rental cars and parking, this is a solid option.
If you like the idea of hailing a ride but want something a little more magical, try grabbing a Minnie Van!
Minnie Vans are red SUVs covered in Minnie's classic white polka dots that are driven by a Disney Cast Member.
You can request a Minnie Van via the Lyft app and they will take you almost anywhere on Disney property. 
Minnie Vans don't come cheap and are usually about 2x the cost of a normal Lyft — but they are cute!
Hot Tip: Chase and Lyft announced a new partnership in 2020 that lets select Chase cardholders earn a whopping 10x Ultimate Rewards points per dollar spent on their Lyft purchases! See details at Earning Rewards With Lyft: 10 Perks and Benefits for Lyft Passengers.
Park Research and Reservations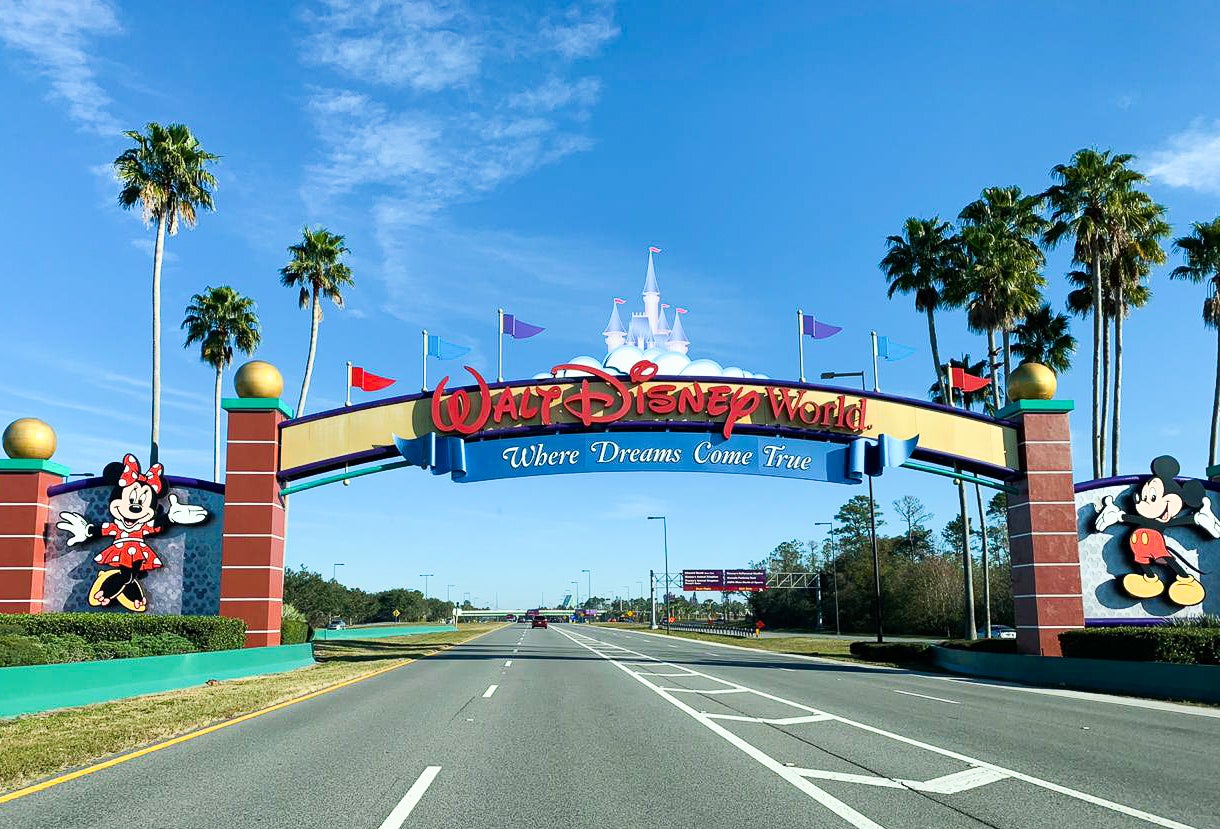 Now that you have your flights and hotels booked, let's talk parks. Just in Walt Disney World alone, there are 4 theme parks and 2 water parks. For reference, they are:
Epcot
Magic Kingdom
Animal Kingdom
Hollywood Studios
Typhoon Lagoon
Blizzard Beach
If you are traveling to Orlando, you are probably aware that there are other non-Disney park options also:
Universal Studios
Universal's Islands of Adventure
Universal's Volcano Bay
SeaWorld
Discovery Cove
LEGOLAND
Busch Gardens (Tampa)
Unless you plan on spending an extended amount of time in Orlando, you will probably have to eliminate some of those options. For the purpose of this article, we'll focus only on Disney parks. But for the record, my family members (kids and adults) love Universal parks as well.
While I recommend that you do your own research on each park to determine which will be a good fit for your family, here is a quick rundown of the 4 main (non-waterpark) Walt Disney World parks.
Magic Kingdom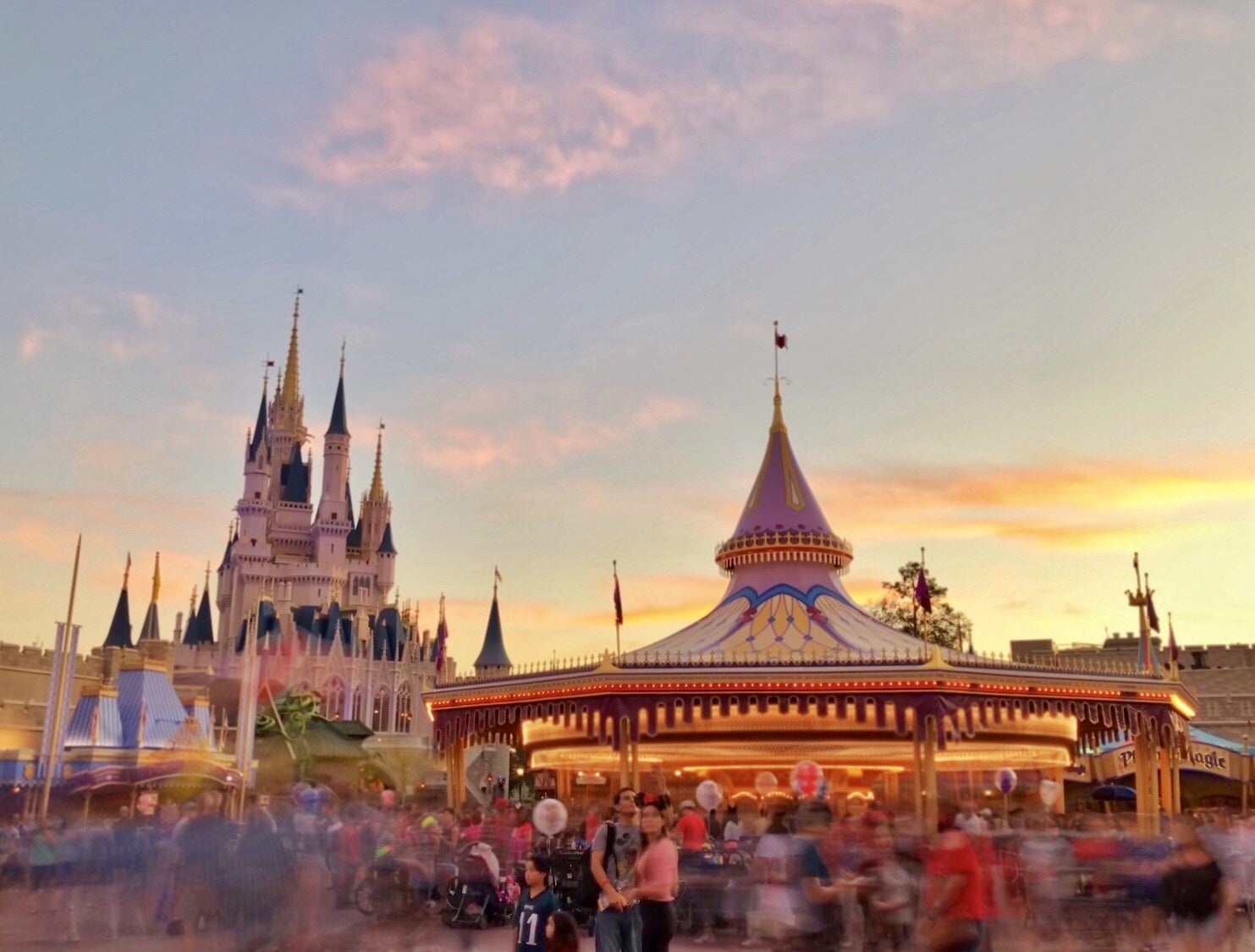 Magic Kingdom is the classic Disney experience, and in my opinion, it's a must-visit for all families. This is where you will find Cinderella's Castle, Main Street USA, and plenty of exciting rides for all ages.
Some fan favorites are Splash Mountain, Seven Dwarfs Mine Train, and Space Mountain. For the smaller guests, there's It's A Small World, Mad Tea Party, Dumbo, and so much more.
There is also the chance for your little prince or princess to dine in Cinderella's Castle and visit the Bibbidi Bobbidi Boutique, which is an expensive but awesome experience.
Epcot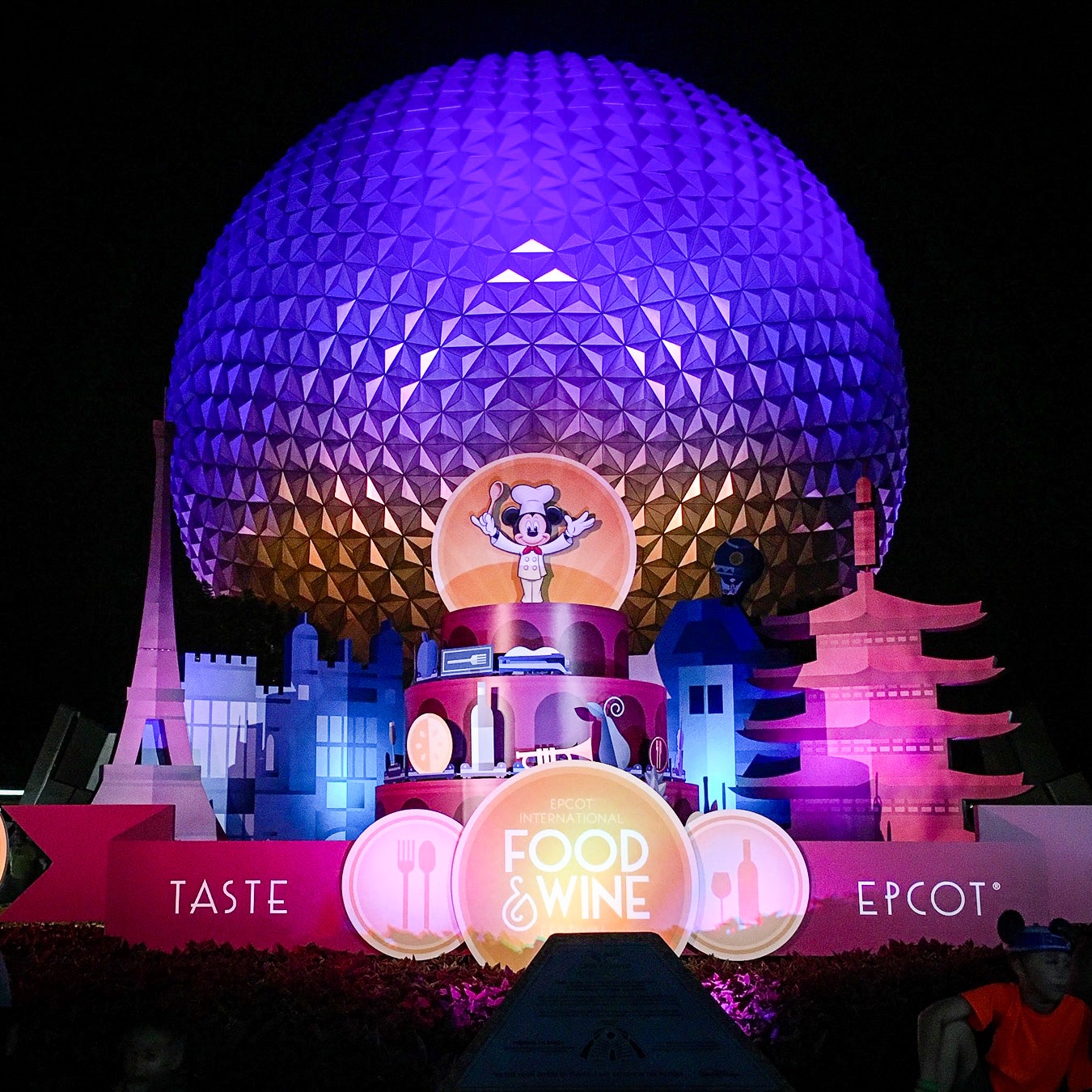 Epcot is best known for the giant golf ball-like structure at the entrance and the World Showcase: a 1.2-mile stretch around a lake highlighting 11 different countries and cultures.
While there are some great rides like Frozen Ever After, Soarin', and  Test Track, the real highlight (in my opinion) is visiting all the different "countries." If you happen to go during the Food & Wine Festival, you will be in for quite a culinary treat.
Obviously, that may not appeal to all members in your group, so you may end up skipping Epcot if you're tight on time (as we did, unfortunately, the last 2 times we visited Orlando).
Animal Kingdom
Animal Kingdom is heavy on… you guessed it, animals! Starting with the Kilimanjaro Safari, you can go visit the African Savannah in a jeep and get up close with some of the 1,700 animals that live at this park.
After that, walk through the gorgeous African and Asian complexes to ride Expedition Everest, and swing by Dinoland U.S.A. for some fun, retro-style amusement rides.
A trip to Animal Kingdom is not complete without experiencing Pandora — The World of Avatar. A complete sensory overload, you will be in awe at the amount of detail and creativity that went into building this part of the park.
There are 2 main rides here: Na'vi River Journey (peaceful and appropriate for all ages) and Avatar Flight of Passage, which is an adventure ride. Both rides consistently have extremely long lines and are very hard to get FastPasses for.
Hot Tip: Keep reading below for some tips to help increase your chances of getting a FastPass so you don't have to stress about waiting in a 2-hour-long line!
Hollywood Studios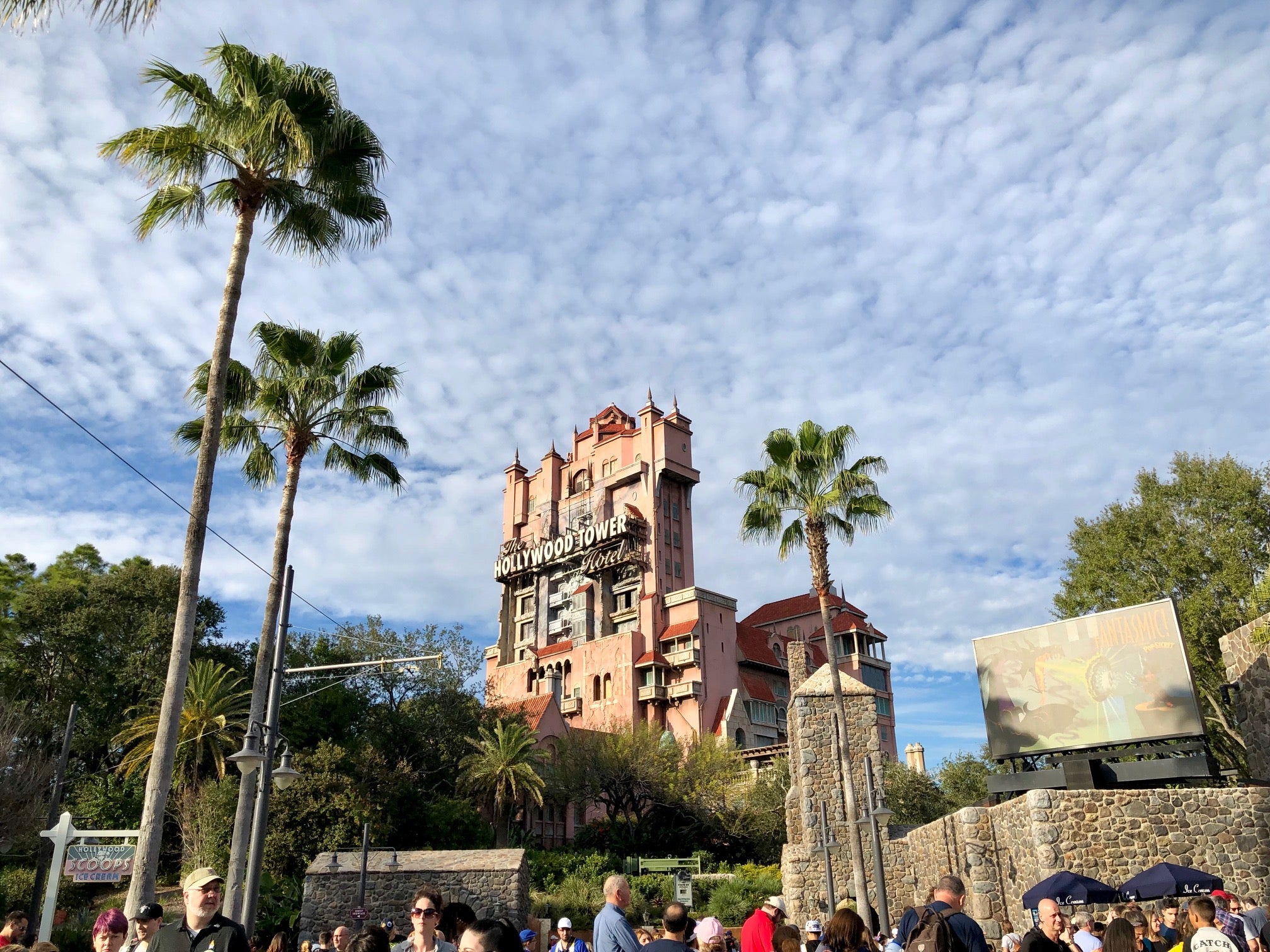 Hollywood Studios is the smallest of the 4 parks at Walt Disney World, and it used to be known only for The Twilight Zone Tower of Terror and the Rock 'n' Roller Coaster.
Nowadays, Hollywood Studios is one of the most popular parks thanks to the brand new Toy Story Land and Star Wars: Galaxy's Edge.
Guests arriving in Toy Story Land will find themselves in Andy's backyard surround by giant toys like the Slinky Dog Dash to ride.
A few steps further and you will think that you are in a galaxy far, far away — welcome to Galaxy's Edge!
Calendars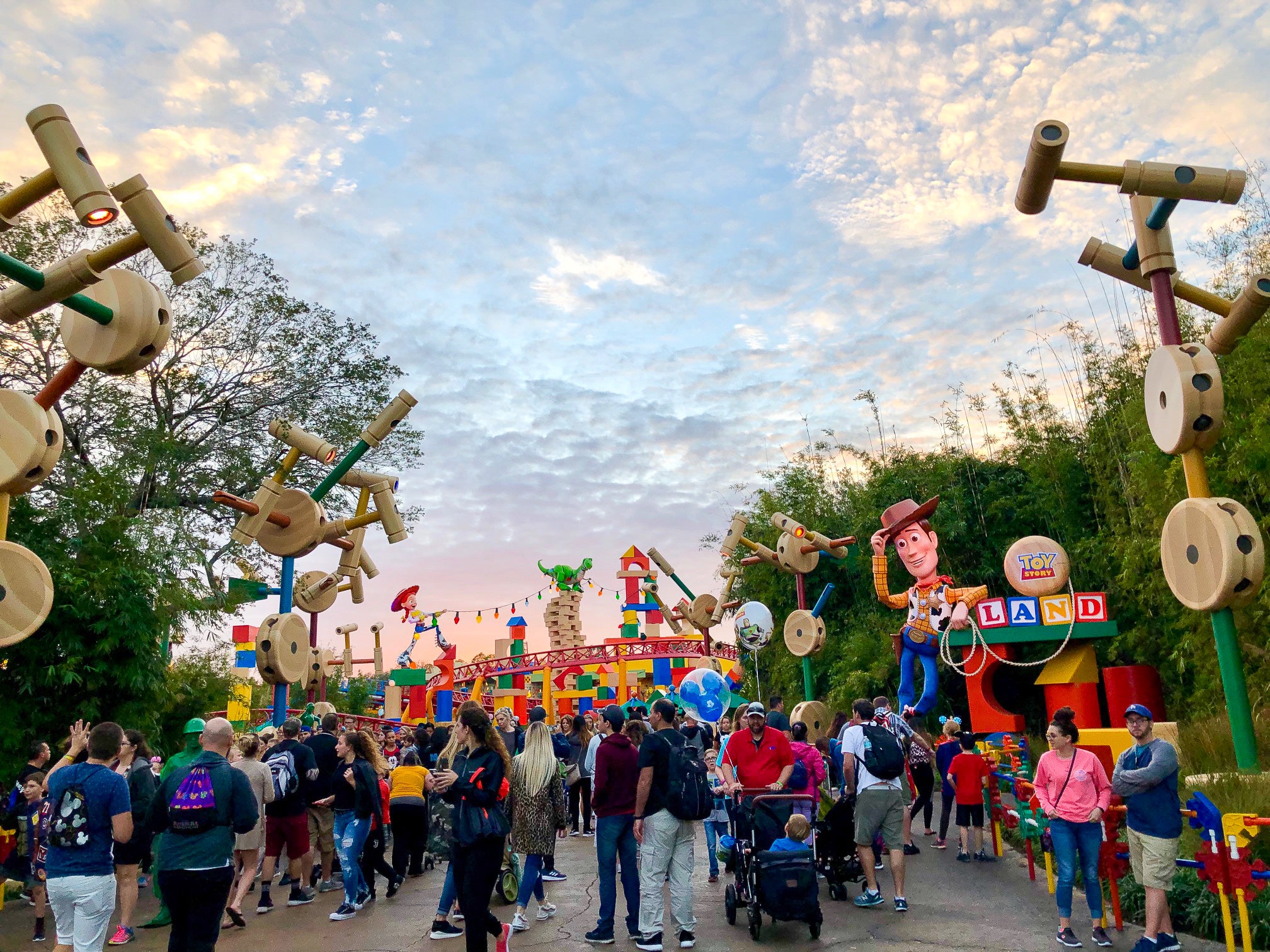 Now that you have your travel dates set and you know which parks you want to visit, it's time to figure out when you should visit each park. This may seem like something you could wing, but choosing carefully could save you valuable time, money, and sanity.
Price Calendar
In October 2018, Disney introduced variable ticket prices. Basically, this means that tickets are more expensive during peak times and less expensive during non-peak times.
In general, peak times tend to be on the weekends, while regular and value tickets can be had mid-week.
Depending on how long you'll be in the Orlando area, you could plan a day away from the parks based on ticket prices. You can learn more about ticket updates here.
Hot Tip: Regardless of when you choose to visit, you'll need to make reservations to be able to enter the parks (in addition to your park ticket).
Crowd Calendar
Just as important (if not more so) than the pricing calendar is the crowd calendar. This handy tool will help you plan your trip based on historical data of park occupancy.
For example, say you know you want to visit Magic Kingdom, but the crowd calendar is showing Magic Kingdom as red (busy) every day except 1 during your trip — that's the day you should go. Then start scheduling the other parks accordingly.
Of course, this isn't an exact science, and Magic Kingdom is almost always going to be busy, but it is an extra tool to help you avoid massive crowds and long(er) lines.
Hot Tip: By comparing the crowd calendar and the pricing calendar, you can save your family significant money and time waiting in lines. 
Refurbishment Calendar
This is the calendar to take a peek at if you're determined to go on a specific ride.
From time to time, certain areas will need to be taken offline to be refurbished or replaced. Be sure to check out this maintenance calendar to avoid any disappointments when you arrive.
Special Events Calendar
Like the Epcot Food & Wine Festival mentioned earlier, there are plenty of additional events throughout the parks that may be of interest to your family. It would be a shame to be in town but miss an event by a day just because you weren't aware of it.
For example, Epcot also hosts a gorgeous International Flower and Garden Festival and Magic Kingdom has Mickey's Not-So-Scary Halloween Party. Take a look at the Walt Disney World special events calendar before your next trip so you can plan accordingly.
FastPass+ and the My Disney Experience App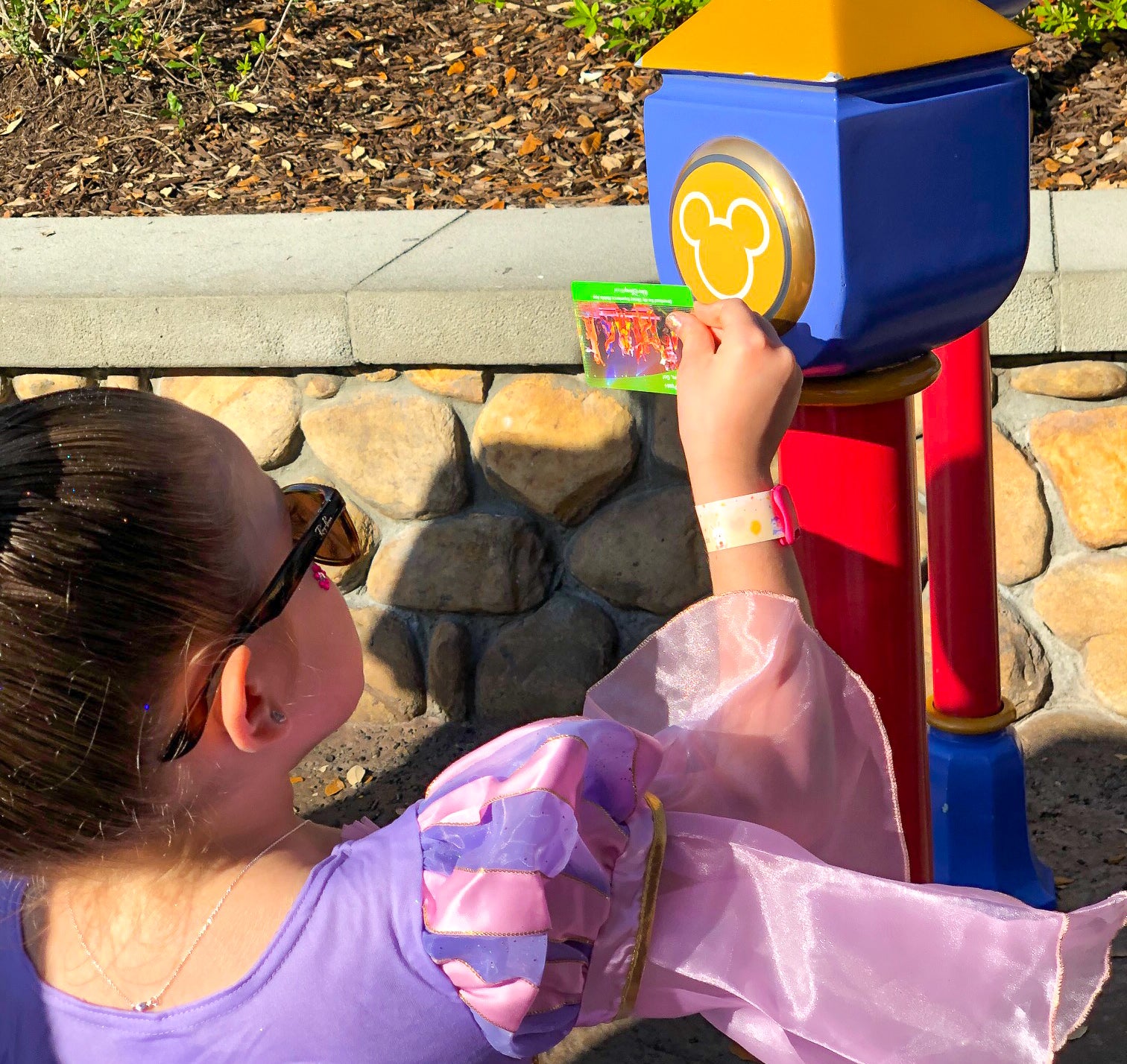 Hot Tip: FastPass has been replaced by Disney Genie.
Now that you have your travel dates and you know which parks you want to visit, you can start trying to get FastPasses for the rides that you want.
What Is FastPass+?
FastPass+ is an online system for booking rides and experiences at Walt Disney World so you can skip the standby lines. FastPasses are free and access is included with your ticket.
If you have children under 3 years old who don't have a ticket, they won't need a FastPass+ — they can just ride with you (assuming they are tall enough for the ride).
Why Use FastPass+?
By using FastPass+, you can start to schedule your day in the parks more efficiently. For example, Magic Kingdom is a very big park — if you were to aimlessly walk around looking for rides and character encounters, you could find yourself wasting hours in line.
Since you're spending a lot of money (or points) to get to Orlando and an additional ~$100 per person/per day to be in the parks, I'm sure you don't want to be standing in queues unnecessarily!
If you're fortunate enough to book some of the most popular rides with your FastPass+, you can spend the rest of your day enjoying the park at your leisure and visiting rides with shorter wait times.
Hot Tip: The My Disney Experience app and the Undercover Tourist app offer real-time wait times so you can see what areas of the park to avoid and which to hit first.
How to Use FastPass+?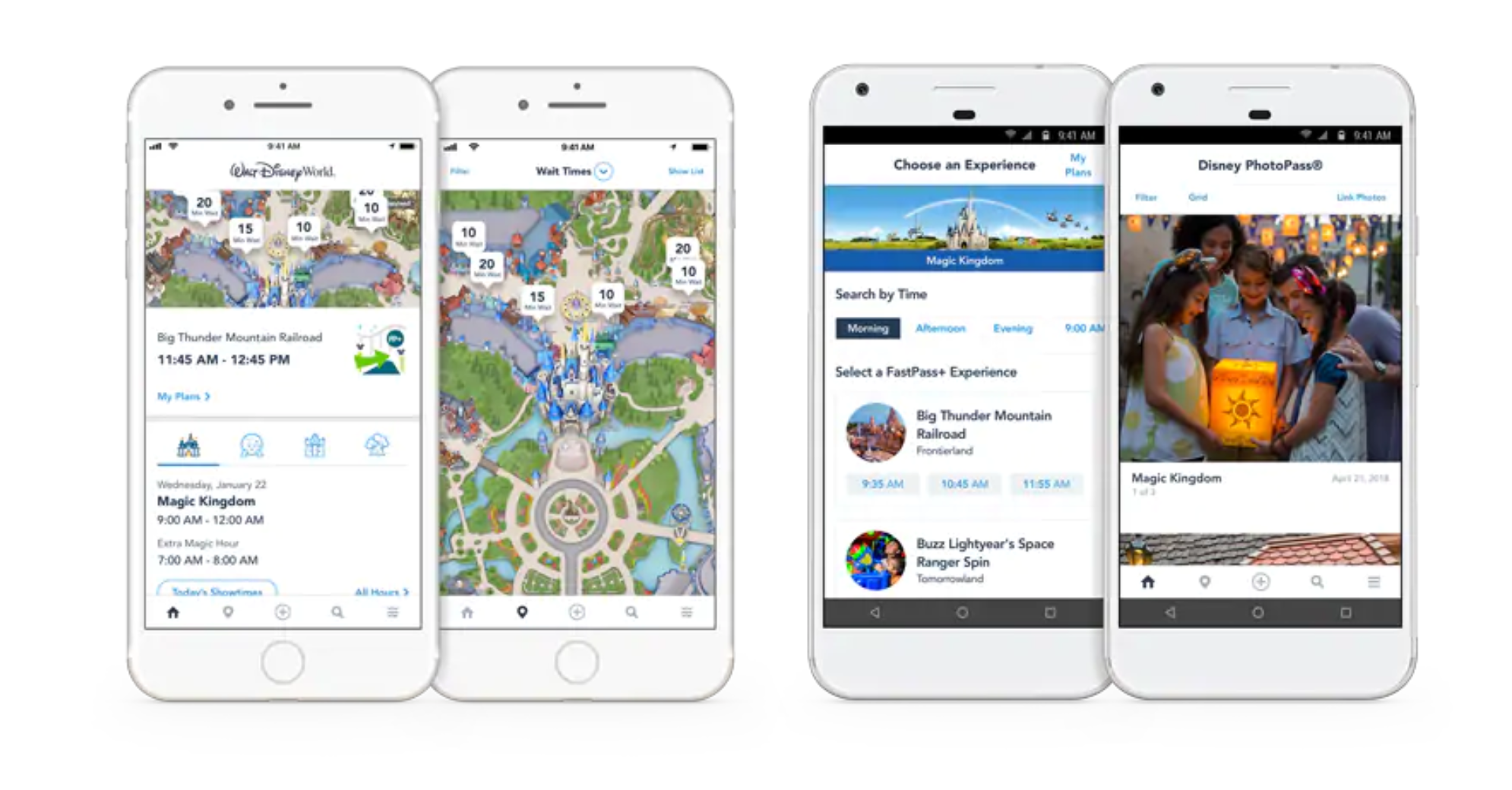 There are 3 ways to search for and schedule a FastPass+:
Hot Tip: Even though the mobile app is glitchy, this is our preferred method. It's the fastest option and the best option you will have while in the park.
Maximizing the FastPass+ system can be like playing a game and there are some rules and restrictions you should be aware of. Although you could spend hours reading hundreds of other blogs on how to get the most out of your FastPass+, I think with a few tips you and your family will be ahead of the game.
FastPass+ Basics You Should Know
Each paying guest is initially allocated 3 FastPasses per day. After you use up your 3, you will be given 1 more. Once you use that, another 1 will be given to you (and so on).

Note: Guests are limited to selecting their 3 FastPass+ reservations at a single park, even if you have a Park Hopper ticket. After you use your 3 FastPasses, you will then be able to select your fourth at a different park if you want. 

Of those first 3 FastPasses, you can only use 1 for a Tier 1 ride. These are the most popular rides such as Avatar Flight of Passage at Animal Kingdom, Frozen Ever After at Epcot, or Slinky Dog and Star Wars Millennium Falcon: Smugglers Run at Hollywood Studios. After your first 3 rides, you can book whatever is available, regardless of tier.
It is best to book your FastPass+ rides in the morning so you can free up additional passes as soon as possible.
If you can't find the ride you want, don't stress. Disney releases availability all the time, and you can always edit your existing FastPasses to check and see if anything better has popped up.
Although there are physical locations to retrieve a FastPass+, it is best to download the My Disney Experience App so you can quickly request additional FastPasses when you're ready, and be on the lookout for better rides. You can also schedule online via your Disney account, but again, the app tends to be more convenient.
With a standard Disney ticket, you can start scheduling FastPasses 30 days before your arrival at 7:00 a.m. EST.
If you are staying at an official Disney or Disney Partner hotel (see Disney Springs), you can start booking as far out as 60 days before you arrive! This can give you an enormous advantage over other park guests when trying to book popular rides like Avatar.
If you book a multi-day ticket (5 days, for example) you can begin booking FastPasses starting on your first eligible day. So if you were staying on-property, that means you could actually book up to 65 days in advance!
You can (and should) add your entire party to your Disney app. This will allow everyone access to the FastPass+ game so more eyes can be on the lookout for last-minute availability. This will also help you save on official park photos, which we'll get into later.
Bottom Line: FastPasses are a must for any family visiting Walt Disney World. They are free and extremely valuable if you don't like standing in line. Be sure to download the My Disney Experience App and get familiar with it before you arrive at the parks. 
Star Wars Boarding Groups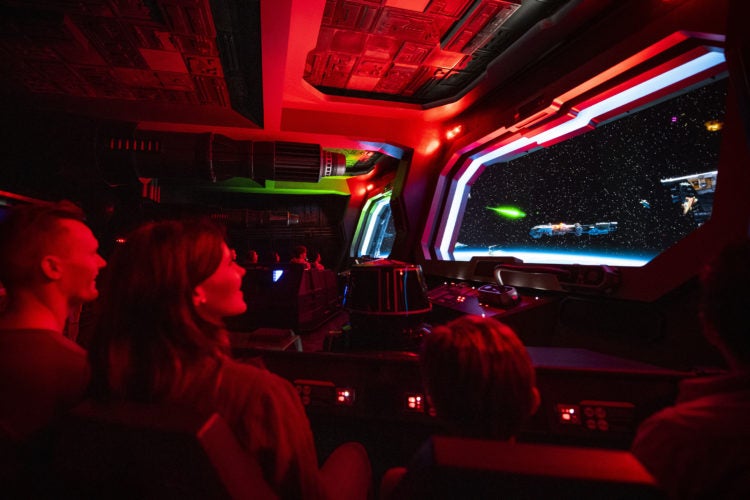 One of, if not the, most popular attractions in all of Disney World at the moment is Star Wars: Galaxy Edge at Hollywood Studios.
Star Wars: Galaxy Edge is an all-new land right past Toy Story Land where you will feel like you have been placed on a different planet. There are restaurants, shops, and of course, rides.
The 2 all-new Star Wars attractions are Millennium Falcon: Smugglers Run and Star Wars: Rise of the Resistance.
Both of these rides are getting rave reviews, and as expected, they are very hard to get on due to high demand.
Fortunately, Millennium Falcon: Smugglers Run is now accepting FastPass+ reservations. So, if you are lucky, you may be able to snag yourself one before you arrive at the park.
However, Star Wars: Rise of the Resistance does not offer a FastPass+ option at the moment.
In an attempt to keep guests from having to wait in line for hours, Disney has introduced a virtual queue so that you can get a Boarding Group number and enjoy the rest of the park until your group is called.
Once you physically enter the park and scan your ticket, you will be eligible to join the virtual queue.
The virtual queue is completely separate from the rest of your other FastPass+ reservations, so if you play your cards right you could end up with express access to both Star Wars rides and 2 other FastPasses.
Hot Tip: Due to extremely high demand, Hollywood Studios has been opening earlier than normal to accommodate the crowds that gather before "rope drop." There have also been reports that all Boarding Groups for Star Wars: Rise of the Resistance have been allocated before 9 a.m., so if you want to guarantee yourself a ride, get there extra early!
Dining Reservations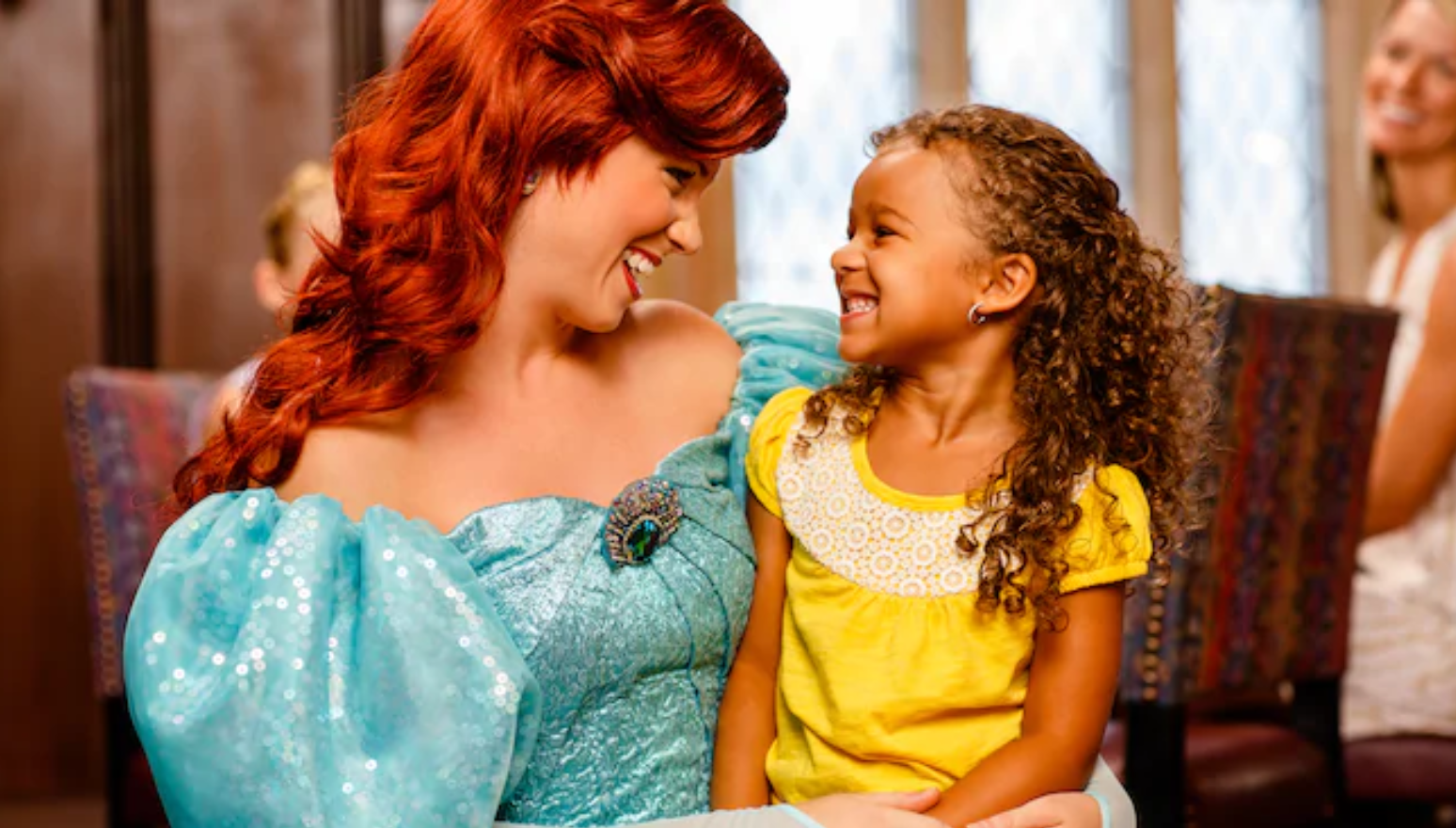 Having a special meal with some of your favorite Disney characters is one of the most popular add-ons that guests look forward to on their trip to Orlando.
There is nothing quite like seeing the looks on your little ones' faces when their favorite character comes to visit them while they're having breakfast.
As you can imagine, these character dining experiences are very popular and reservations can fill up fast. If you thought FastPasses were competitive, experiences like Cinderella's Royal Table and Chef Mickey's Buffet can sell out up to 180 days in advance!
But fear not — even though some of the most popular character dining experiences may be full, there are plenty of other excellent options throughout Walt Disney World.
Bibbidi Bobbidi Boutique at Magic Kingdom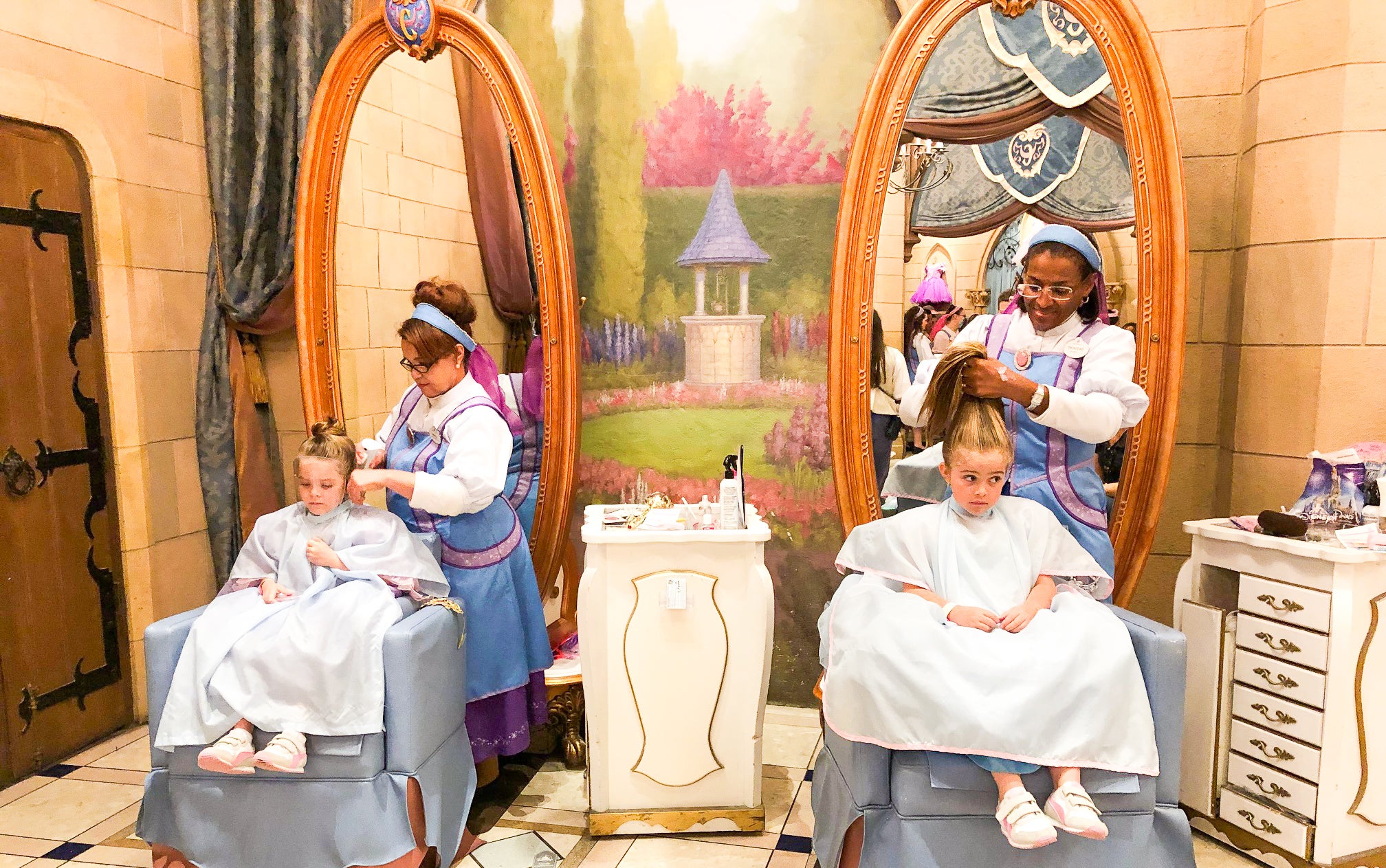 I am quite aware that adding scheduling a salon appointment into this guide will not make sense for everyone, but after experiencing it twice with my daughter I am convinced it's one of the better add-ons available.
The Bibbidi Bobbidi Boutique is actually inside Cinderella's castle in Magic Kingdom, which is already a pretty cool start (there is also a location in Disney Springs, but we think that kind of loses some of the magic).
As with the character dining, reservations open up 180 days in advance, and you guessed it — they fill up fast!
The full package comes out to around $200 (I know, I know!) and includes a beautiful Disney princess dress of your choice, full makeup, and hairdo by a fairy godmother, a necklace, some beauty supplies to take home, and the use of a studio for a photoshoot.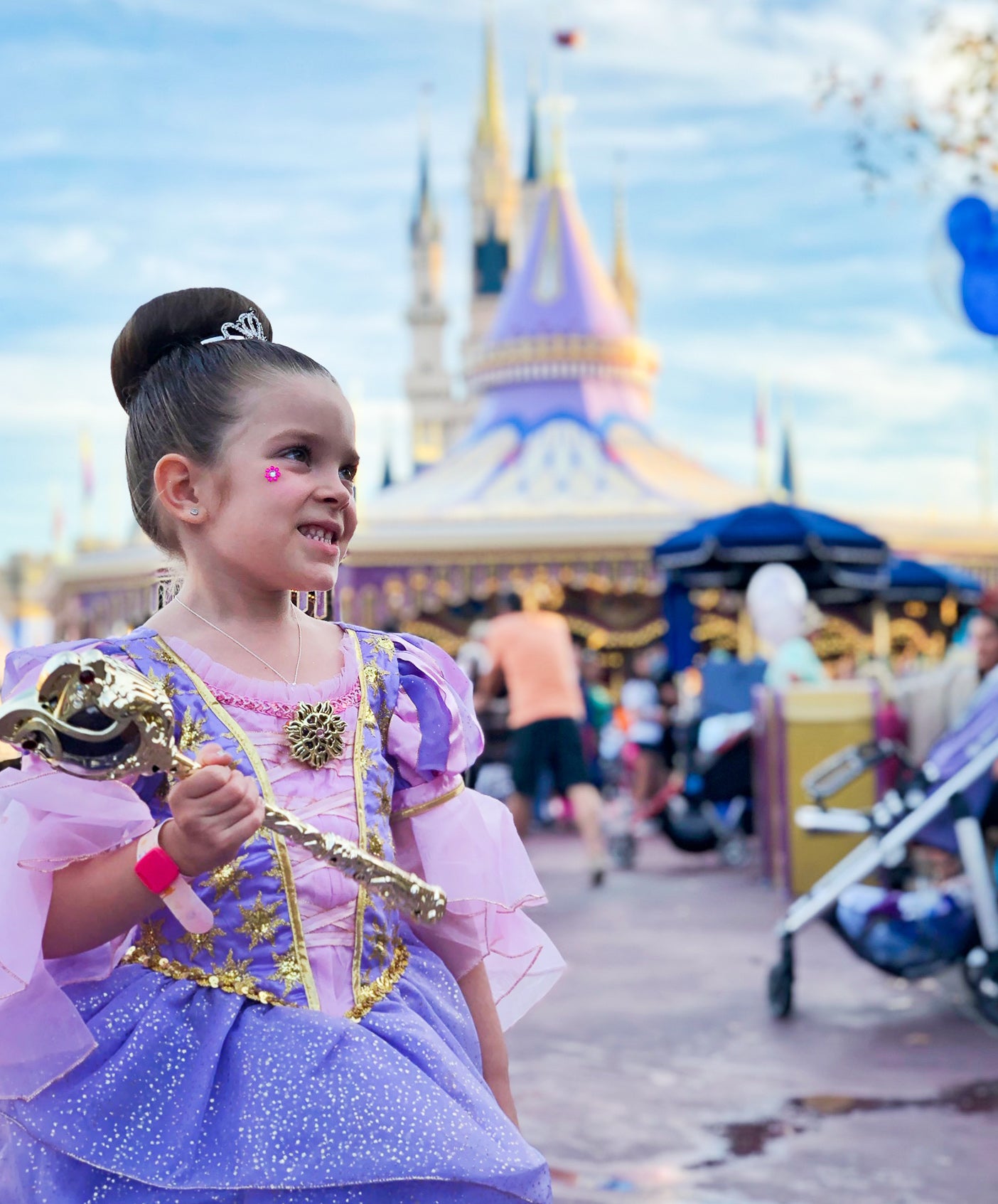 When my wife first suggested this for our daughter's birthday, I was shocked at the price. But after seeing how "magical" the experience was with everything from the dress reveal to Cinderella coming down to visit, I was sold. And when you break down the cost of everything that is included, it isn't that crazy.
Plus your princess (or prince!) gets to spend the rest of their time in the park in full costume!
Hot Tip: So, how should you pay for all of this family fun? With a credit card that helps you maximize every dollar spent, of course!  Here are some of our suggestions for credit cards that are great for family travel.
Walt Disney World Packing List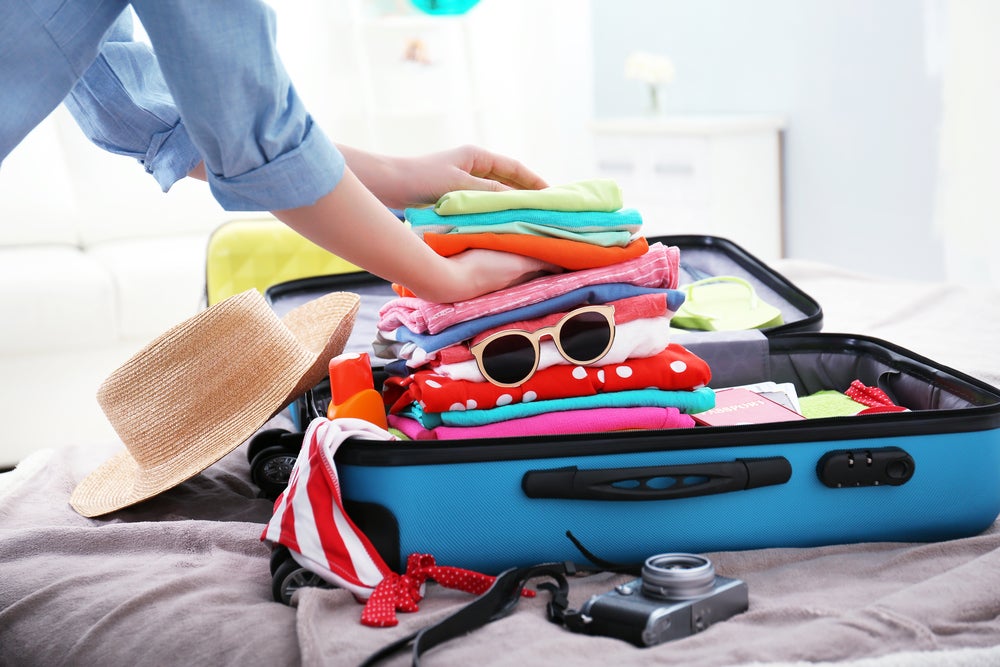 Ok, the time has finally come! All of your important flight, hotel, and park reservations have been made, and your departure is right around the corner. Let's start packing!
Packing-wise, Walt Disney World can be one of the more complicated trips to prepare for. Since many readers will likely be flying domestic, weight restrictions come into play, but you'll want to bring as much as you can to be prepared.
A full day at the parks — not even considering water parks — could have you experiencing Florida heat, thunderstorms, downpours, and then a chilly night to watch the fireworks. Of course, you may get perfect weather during your entire trip… but you can't plan for that when you have kids in tow.
Staples Include:
Comfortable shoes (often running sneakers)
Shorts during most months, but jeans or light pants in the winter
T-shirts (consider that you will likely be taking lots of photos!)
A light jacket for cool evenings
Poncho
Hat
Flip flops or Crocs if you plan on going on any water rides like Splash Mountain, etc.
Hot Tip: As a general rule of thumb, we recommend bringing light, comfortable clothes and sneakers that you won't mind wearing for more than 12 hours at a time. For much more detail, see our complete packing list for Walt Disney World and our detailed piece on items that are banned from Disney parks. 
Exercise
This is something that often gets overlooked: being physically prepared for how much walking is required at Walt Disney World. Even if you're planning to visit one of the smaller parks like Hollywood Studios, you'll likely find yourself bouncing between different sections of the park and being on your feet all day.
On our last trip, I averaged over 5 miles per day… and we were taking it easy because we had 6 kids with us. Especially for kids and grandparents, it may be a good idea to do a little "training" before your trip.
For the few weeks leading up to our trip, I started walking my daughter to school more often as a way to get her little feet prepared. Of course, we had the stroller available when she wanted to nap, but fatigue is a factor (even for adults).
Baggage Delivery Service
This was a new concept for us. On our last trip, we decided to try out a luggage delivery service that we had learned about through JetBlue.
Before you check in to your flight, you can contact Bags VIP and arrange for them to pick up your luggage at your destination and have it delivered within 100 miles of the airport.
Since we wanted to hit the ground running in Orlando without dropping off our luggage our Airbnb, we had Bags VIP do it. Within a few hours, all our luggage was delivered to our door while we went about our day.
Prices vary based on the number of bags and how far they are going. If you're looking to make your arrival as stress-free as possible, not dealing with luggage is 1 way to do it.
During the Trip
Once you've arrived in Orlando, all the stress of planning should hopefully be gone. Now you can just relax and start to enjoy a trip that you and your family will remember fondly for the rest of your life.
Schedule
If you followed our advice, you probably already have a pretty good idea of what your schedule is going to look like, but there are some reasons to keep some flexibility.
First, try to be flexible with some park options. For example, if Animal Kingdom is green on the crowd calendar on both Wednesday and Thursday, you can choose to take a day off to recharge or avoid bad weather without missing too much.
Also, if you have time, you may not need to try and see everything in 1 day. Sure, a Park Hopper ticket may be cheaper than buying 2 separate days — but if you will be rushing and stressing trying to get Fast Pass reservations across multiple parks, it may not be worth it.
Tickets
As I mentioned earlier, you should link your entire party together on the Disney app. It is a simple process that will allow you to maximize your Fast Passes as well as the Disney PhotoPass.
PhotoPass and Memory Maker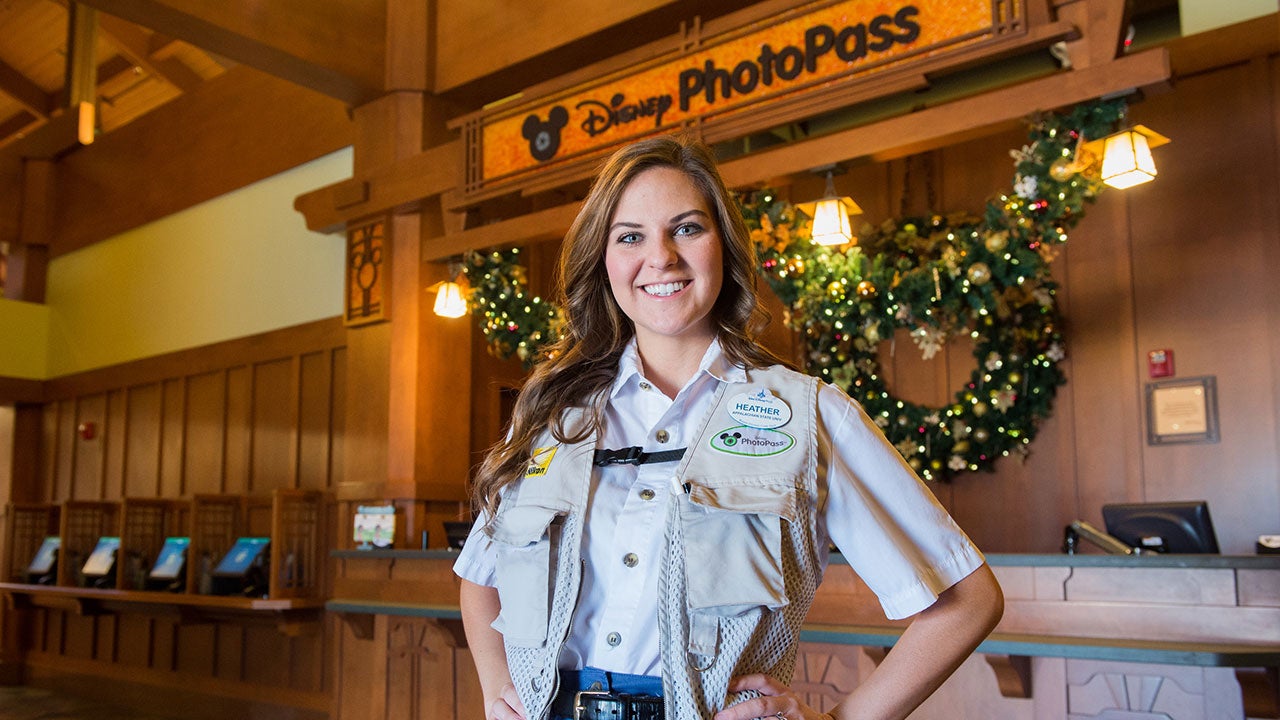 Disney PhotoPass is a service sold by Disney that lets you stress less about trying to get that perfect family photo: have a professional do it for you instead!
Throughout the Disney parks, you will see official photographers located in prime locations taking pictures of guests. Once you get your photo taken, they will either give you a card with information on how to buy it online or they will scan your app or wristband and the photo will instantly be available to view on your phone.
While you can't download it for free (it is covered in Disney watermarks), you can start to get an idea of how your vacation photos are looking immediately. You can also use this feature to get your action photos from rides as well as from character meet and greets.
If you add your entire party to the same account, they will be able to scan their photos anywhere in the park and these will all be stored in a central location. If you decide you like the photos enough to buy them, Disney is happy to sell you the high-quality versions for up to 45 days after your vacation.
You can choose to buy individual photos at about $20 per photo (!), or you can opt for the Memory Maker package, which includes unlimited downloads of your Disney photos and videos for $199 ($169 purchased in advance).
Hot Tip: If you're staying for more than 1 day and link your entire party in 1 account, you can split the cost of the Memory Maker and potentially get hundreds of photos for only $169 — bringing the per photo cost down to just pennies. We like to make Shutterfly albums of our trips with the photos. 
Early Morning Magic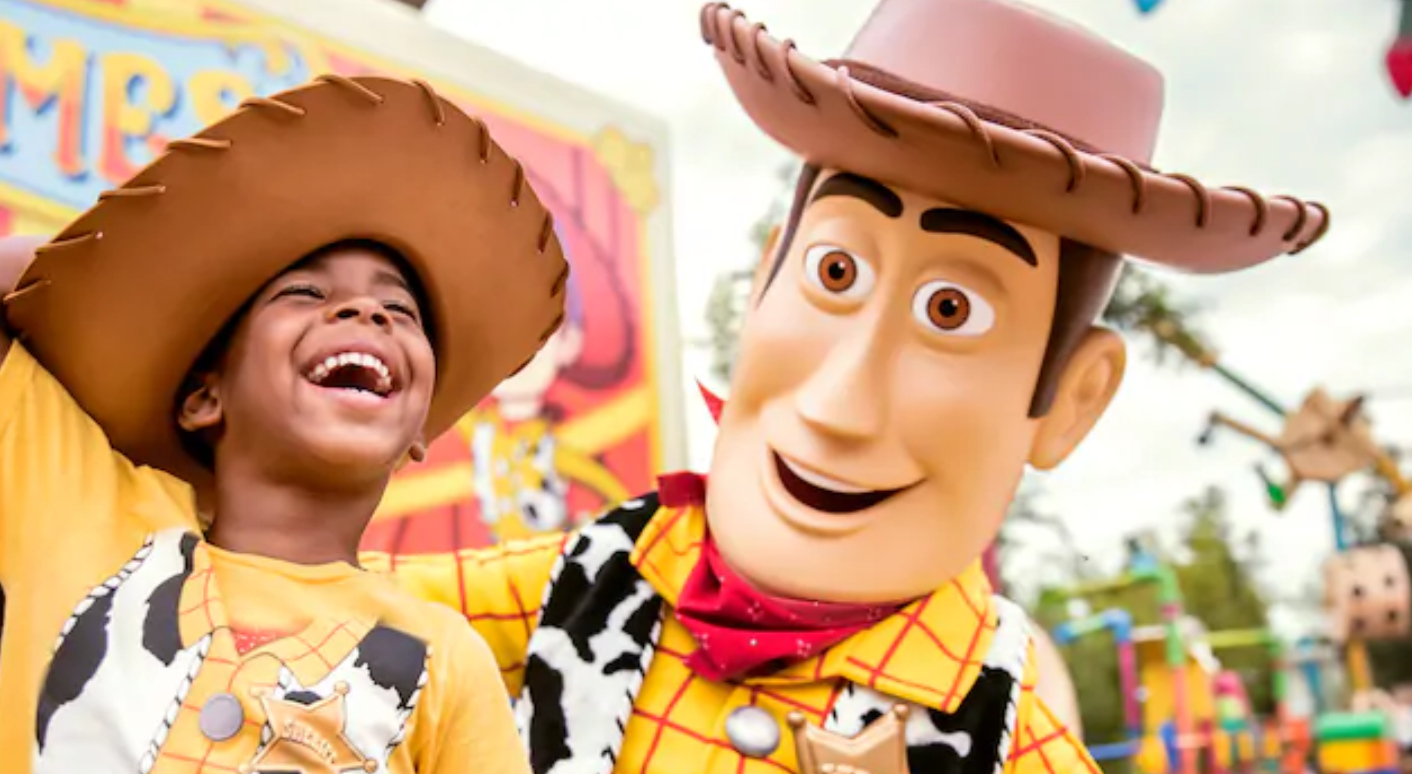 If you really don't like lines and don't mind waking up early, there is a very interesting option for you: Early Morning Magic.
Early Morning Magic is a separate ticket (you will still need your original park ticket for the same day) that is available on select days (usually about once or twice per week). It allows you to enter the park at 7:45 a.m. and have free reign of some, though not all, of the rides before the gates open.
Since this is only available to a few hundred people per day, that means you can hit some of the most popular rides with essentially no wait time. By 9 a.m. when the crowd starts rushing in, you can casually walk to your first FastPass appointment knowing that you've already experienced the Seven Dwarfs Mine Train a few times.
This privilege costs $79 for adults and $69 for kids on top of your original daily entrance fee. However, the price also includes breakfast.
Small Kids Without Tickets
Kids under the age of 3 can visit Disney for free when accompanied by an adult. This is great for families who like to travel with their little ones, and 1 more factor to consider when picking travel dates.
However, if your child doesn't have a ticket, they can't get a FastPass+. So even though they don't "count" when in line (think lap child), you will need to consider using your valuable FastPasses for more child-friendly rides.
One technique that worked for us when we traveled as a family of 3 was that I would use my available FastPasses for more "adventurous" rides like the Mad Tea Party (mostly because my wife gets sick) and my wife would use hers for character meet and greets.
Even though we weren't always riding the same ride together, our daughter was bouncing from 1 experience to another — and not burning her precious toddler energy waiting in line.
Rider Switch
Alternatively, if the adults want to go on some more adventurous rides that the little ones may not enjoy, Rider Switch is available at all 4 Disney Parks on select rides.
Rider Switch allows 1 adult to wait outside the ride with the child while the other enjoys the ride. Once the first adult is done, the other adult can board the ride without having to wait in line.
However, this option is not available on all rides, so you will need to check with a Cast Member before boarding. If it is available, they will provide you with a pass and instructions on where to wait.
For a full list of rides that offer Rider Switch, click here.
Disney VIP Tours
If you really, really don't like lines and Early Morning Magic isn't enough time for you to experience the park, consider Disney's VIP Tour services.
While I have no personal experience with a VIP Tour, from what I can see on the Disney website, it looks like the ultimate way to experience Walt Disney World.
With door-to-door service, personalized itineraries, and obviously no waiting in line, this could certainly be worth a try if you're willing to spend the money. The service starts at $425 per hour (with a 7-hour minimum) for up to 10 guests and doesn't include your park ticket.
Large Groups
I love traveling with friends and family, but it's no secret that traveling with a big group can be more stressful. And since we are trying to avoid stress in this article, you may find it less stressful if you travel to Disney (at least for your first time) as a small group.
Our last 2 trips to Disney were as part of a group of 12, and before that, we went as a group of 3. While the group of 12 was incredibly fun, it was stressful getting everyone out the door together and trying to keep all the travel details organized.
On the other hand, when my wife and I traveled with just our daughter, we had an amazing time, and every decision we made was only based on our wants and needs — which is an awesome perk, too.
Bottom Line: Every family is different. Having extra hands around can certainly make things easier, so consider that benefit vs. the logistics of organizing more people.
Souvenirs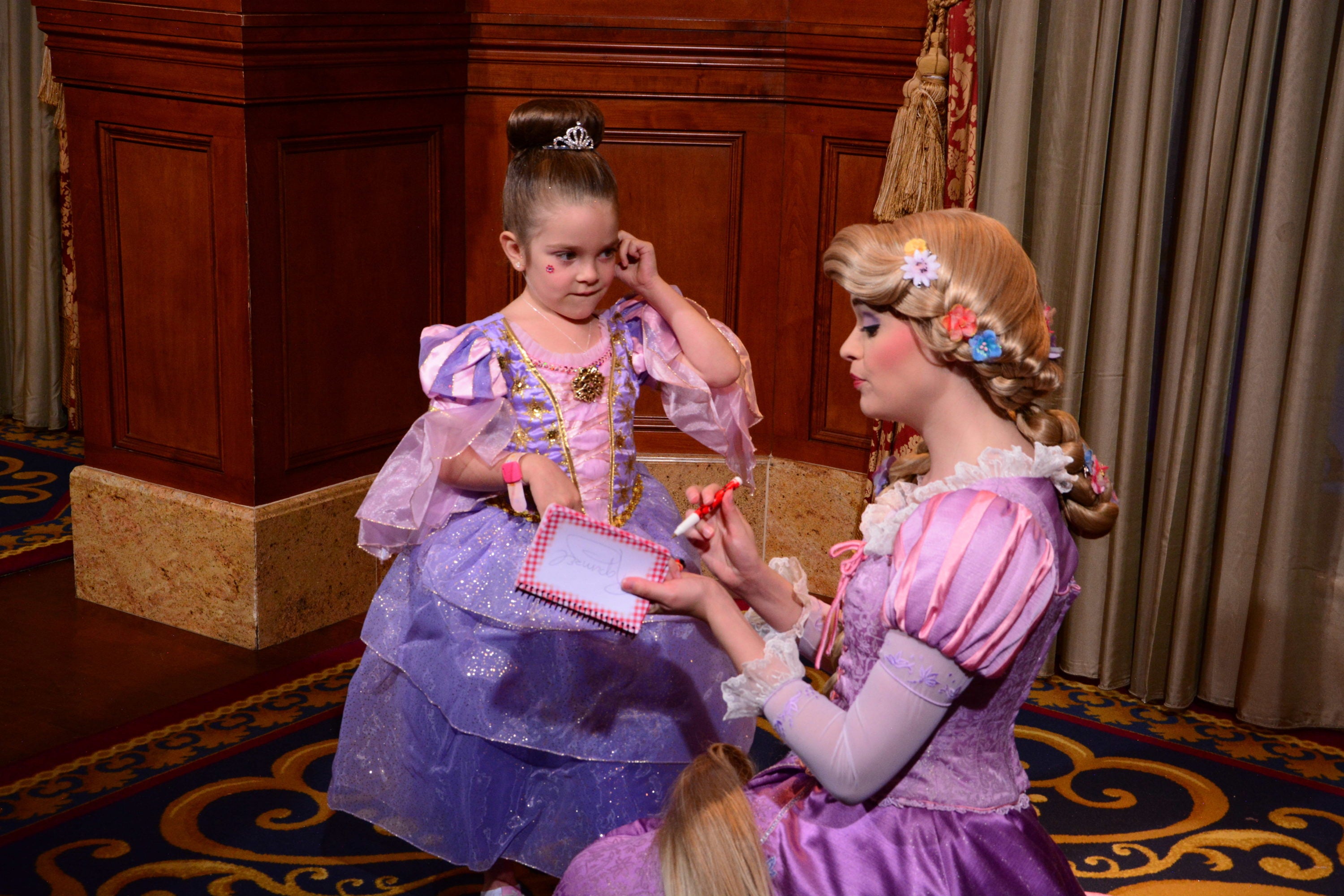 If you're like me, you probably want to remember the vacations that you take, which often means buying a souvenir from wherever you visited. And at Disney, that means spending a lot of money.
Disney already does an excellent job of altering reality when it comes to what you might think things should cost. You can see from this article that I already think that spending $200 on a salon experience and $170 on photos is a good deal! Did Mickey brainwash me?
But 1 area where I haven't been tricked yet is the souvenir department. The reason we shelled out for the items mentioned above is that I feel like they represent good value when you break down the components.
With $30 bubble blowers and $15 glow sticks, I have trouble seeing the value. If you are a parent, you know how quickly kids can forget about a toy… and then go find a brown box to play in for 2 hours. This doesn't mean my kids don't get souvenirs — it just means you probably won't see me buying them in the park.
For example, on our last trip, I ordered 200 glow sticks from Amazon for $5 and distributed handfuls of them each night at the park to all the kids and adults in our 12-person party. Everyone loved them, and it kept the kids from begging for them as we walked by the strategically placed vendors throughout the night.
Hot Tip: Consider ordering autograph books, hats, Mickey ears, stuffed animals, etc. in advance and giving them to your kids at the park (if they have behaved, of course) to save yourself some serious cash. Hopefully, it will also save you the stress of kids begging for something around every corner. 
Of course, there will always be something so magical that you can only get it at Disney… but since you already saved some money, it won't hurt the wallet as much if you decide to bring that 1 thing home.
At the Park
Let's get into some of some basics that can be helpful for both rookie and veteran park-goers.
Before You Leave the House
We all go through the same routine before leaving the house or hotel room, making sure we have our phone, keys, wallet, etc.
Well, let's add 1 more item to your list: take a full-body photo of your kids in their outfit of the day. 
This isn't for their #OOTD post on Instagram (although I suppose you could use it there, too!), this is in case you ever get separated from your child at the park.
Having a clear photo of them in the same clothes can go a long way towards helping a Cast Member find them in the crowds! And it costs nothing!
Now let's get to the park!
Arrival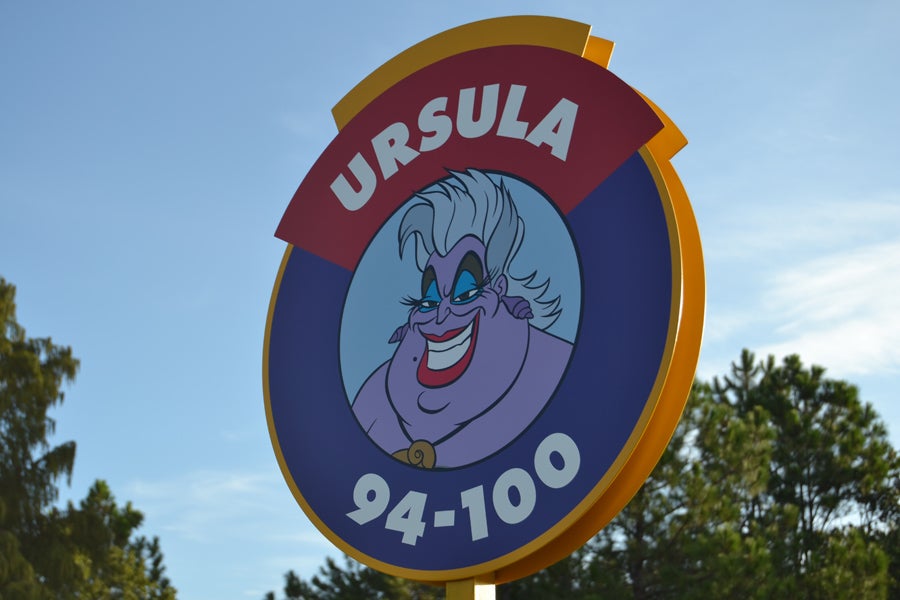 Perhaps the most stressful part of the day is getting everyone out of the hotel and into whatever mode of transportation you've chosen.
We like to arrive early because we like to get the most out of each day. And since park tickets are so expensive, I think of it as paying not to be there for every minute we're at the hotel while the park is open (admittedly, this is a stressful little game that I play with myself).
Hot Tip: Take a picture of the section where you parked your car. After a long day on your feet in the hot Florida sun, you don't want to be searching the massive parking lots for your nondescript rental car.
Uber and Lyft
If you don't want to drive to the parks and your kids don't need car seats, grabbing an Uber or Lyft is a great option. You don't need to pay for parking, and the adults can have some icy cold beverages throughout the day without worrying about driving later.
This will also give you the flexibility of avoiding the midday Florida heat by leaving to take a break when the crowds arrive.
Bag Check
After you get everyone to the park (parking lot), take the tram to the entrance, and get the family unloaded, you will have to go through bag check.
As with most things, Disney is very efficient with this, but you should still be prepared to spend a little extra time in line.
Hot Tip: Stroller dimensions are now limited to 31 inches wide and 52 inches long, with stroller wagons now prohibited. Also, you are no longer allowed to bring ice into the park and smoking is now prohibited (even in the formerly designated smoking areas). We have a full guide to banned items at Disney here. 
Assign App Duty
As I have been hammering into your head, the My Disney Experience app is going to be crucial to your "stress-free" trip to Mickey's house. That is where you will be scheduling your FastPasses, and more importantly, constantly searching for better options once you use your first 3 FastPasses of the day.
If you have linked your entire party, 1 person can be responsible for searching and reserving FastPasses for everyone. Hopefully, this designated person is tech-savvy, has a portable battery for their phone, and can help keep everyone else's day stress-free.
Mastering the FastPass game will help get everyone on the rides they want, and only have them waiting in lines while they wait for their next FastPass to open up.
Hot Tip: Be sure to compare the My Disney App with the Undercover Tourist app to find out where the shortest lines are. 
Understand Who You're Traveling With
This is a big one: recognizing who you're traveling with will help everyone keep reasonable expectations on how the day will likely go.
It is logical to assume that some grandparents might not be up for 12 hours at the park running from 1 rollercoaster to another — and that goes for most toddlers, too.
Before you arrive at the park, it is probably a good idea to address any concerns. Talk through whether people are OK with splitting up for a couple of hours so that everyone can enjoy the park at their own pace.
Plan for Breaks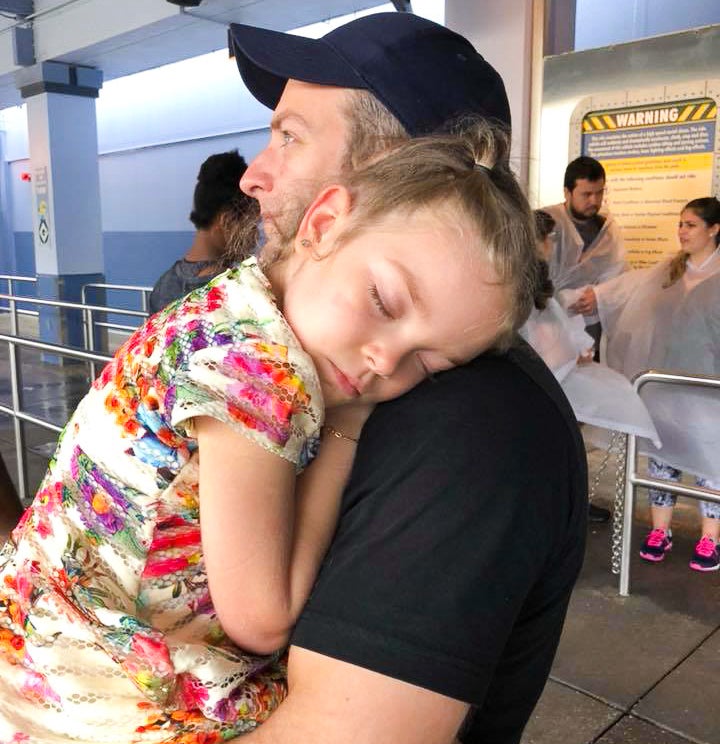 Most people will need some type of break time during a normal day at a Disney park. Whether that just means sitting in the shade and eating a sandwich or putting your toddler down for a nap in the stroller, you should plan for some downtime while at the park.
If you are staying on-property, I know some people swear by taking a mid-day break back at the hotel. I must agree that sitting by the pool and having a frozen drink while the kids take a nap does sound delightful.
If you're not staying on-property, consider activities that let you get off of your feet, such as a slow ride or show like Finding Nemo or The Lion King.
Hot Tip: The Transit Authority People Mover in Tomorrowland at Magic Kingdom is a great option if you want to get off of your feet for 1o minutes. 
Bring Snacks
You will probably end up spending money on food regardless, but having your own stash can certainly save some sanity when people start to get hangry.
On all of our trips to Disney, we have never brought too many snacks to the park. Having a bag of Goldfish for the kids or a granola bar for the adults can really make a difference when you are just 5 minutes away from the front of the line.
Fireworks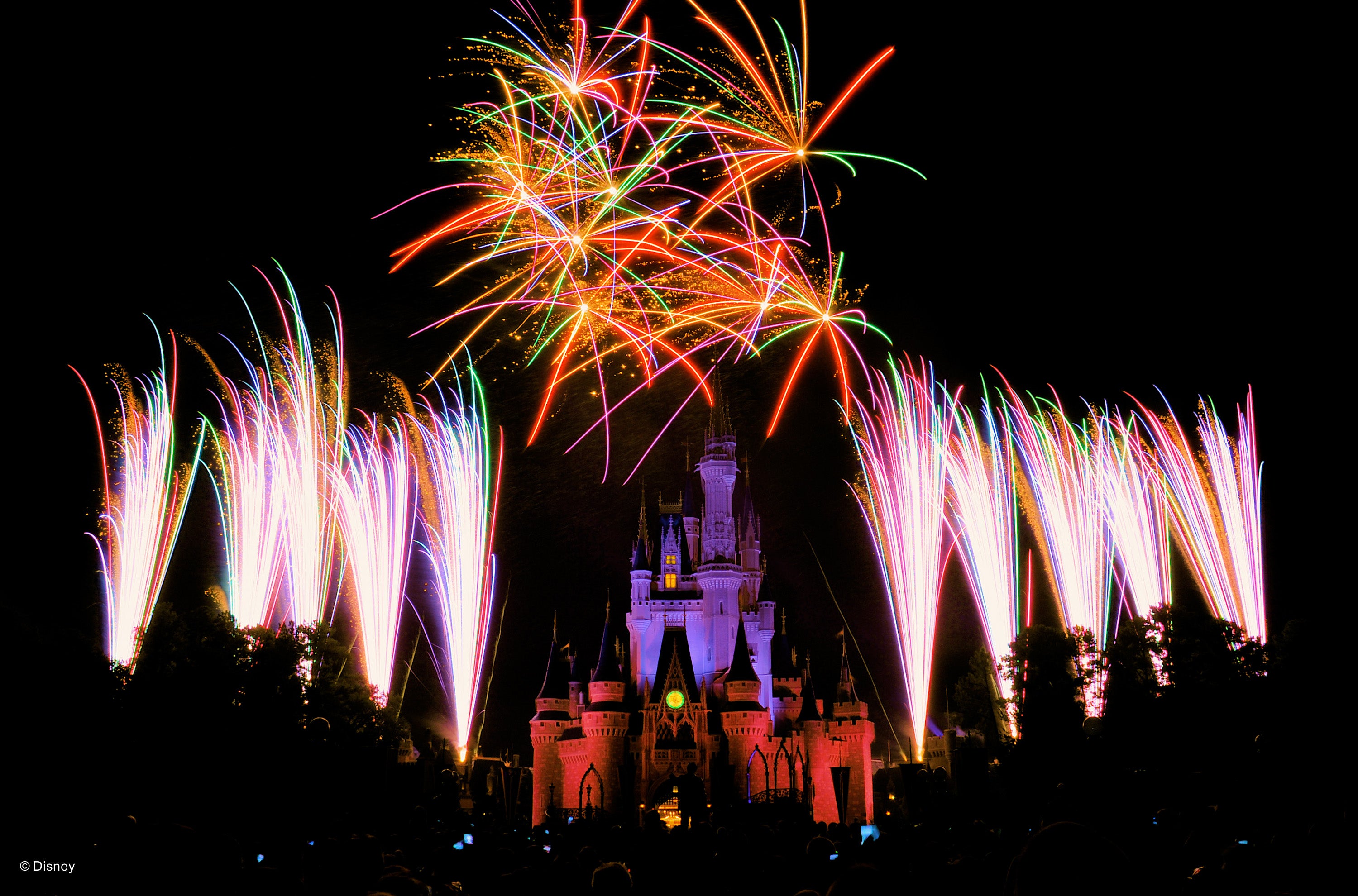 Watching the fireworks at Walt Disney World (and Magic Kingdom in particular) can be the highlight for a lot of visitors. The show truly is spectacular, and if you are interested, plan on finding a good spot to watch it.
While you can see the fireworks from almost anywhere in the park (or anywhere in Orlando, for that matter), getting a good view of the castle is crucial. There is a beautiful show projected onto the facade that is coordinated with the fireworks.
Be prepared for chaos — people start lining up in front of the castle hours before the show. But as long as there isn't someone really tall in front of you, if you can see the castle, you will have a good view.
However, the real stress comes after the fireworks end. Since the fireworks often mean the park is closing (unless there are extra hours), everyone will immediately head toward the exit. And unless you were standing next to said exit, it will take a while to get out.
If you're not in a rush to leave, it might be worth your sanity to just take your time and do a little window shopping along Main Street until the crowds die down.
Hot Tip: If you want to leave immediately after the fireworks show, watch from the beginning of Main Street. You will have a head-on view of the castle, albeit a bit farther away, but you will be right next to the monorail and other exits. 
After the Trip
After a few days at home, you should have had time to decompress from what was hopefully an amazing family vacation. Now would be a good time to take note of what did and didn't work for your family.
If you are like me, a trip to Disney only leaves me wanting more. So I am always thinking about how our next trip can be improved.
Maybe your schedule felt too rushed, and your family ended up being too tired to appreciate the parks? Next time build in an extra down day.
Did you need more snacks for the parks? Do you wish you brought a stroller for the kids? Would your family have benefited from more space in the hotel room? Maybe rent an Airbnb next time, or stay closer to the parks if transportation was an issue.
These are just some of the questions that might pop into your head during or after your trip. By identifying what works best for you and your family, you can ensure your next trip to Disney is even more stress-free!
Final Thoughts
At the end of the day, as hectic as planning a vacation can be, the point is to enjoy yourselves. Sometimes the best plans get thrown out the window… and you end up having an amazing time regardless.
Mindset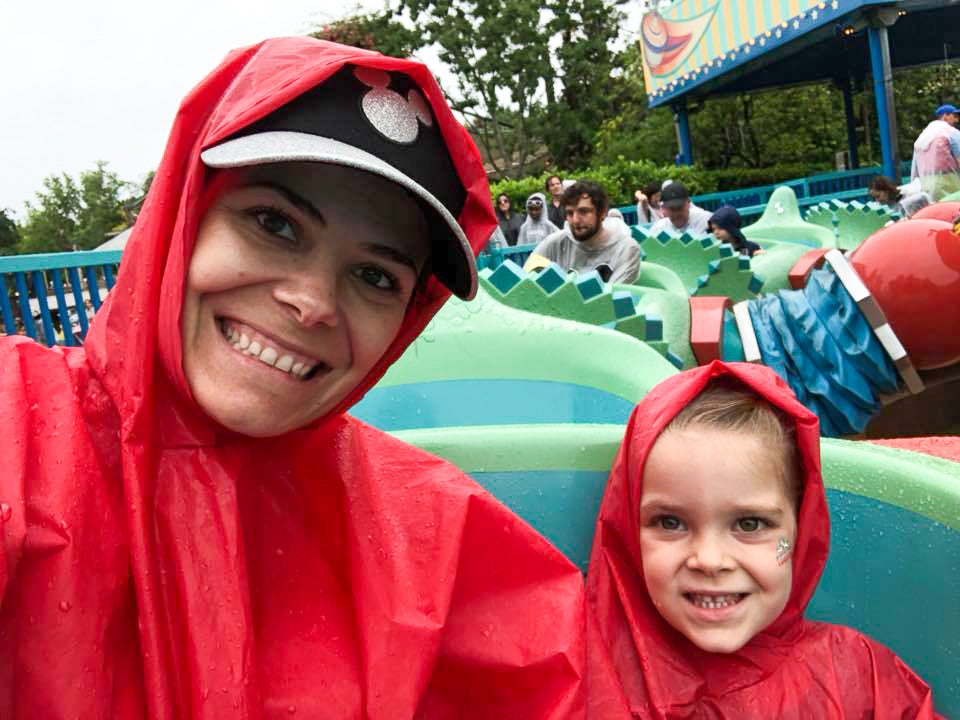 Be prepared for things to not go according to plan…and roll with it!
When we visited Orlando in May, it rained for 4 days straight during our 4-day trip. Since we had booked everything in advance (you know, to avoid stress or something like that), we were "forced" to go to the parks. And it was awesome! The parks were empty and there were almost no lines!
Had we not booked our tickets in advance, we probably would have tinkered around town and only visited a park or 2. We could have easily let the rain dampen our mood, but we embraced the downpours with flip flops and ponchos… and made sure to hit the water rides twice!
It's Not All About the Kids
Yes, we all want to create these magical memories for our children — but we need to make sure us parents are having a good time along the way, too.
If we are completely honest with ourselves, we know the kids will likely have just as much fun riding the monorail to the park as they will on half the rides inside the park itself. And there is a good chance they'll forget a lot of what they experience in the park as well.
So it's only fair that the adults enjoy themselves, too — after all, you are ones paying for it!
Enjoy a nice adult beverage (I recommend the Dole Whip with rum in Animal Kingdom on a hot day!), splurge for dinner in the park, or think about booking the nicer hotel room — this is your vacation, too!
Cheers!