The Ultimate Beach Vacation Packing Checklist and Our Best Tips [Printable]
A beach vacation truly is a beautiful thing. A week or so soaking up the sun while kicking back with friends, family, and loved ones is something we all look forward to, and making it as stress-free as possible makes your downtime feel even sweeter.
Make more time for the beach and spend less time getting in a sweat about what to take with you by preparing a packing list before you go. Whether you scribble on the back of your to-do list or download a dedicated app, your beach vacation packing list is the key to a great vacation.
To make sure you don't leave anything behind, we have a printable packing list for beach vacations as well as tips and advice for taking the pain out of packing for your trip.
---
📋 Click To View Our Printable Beach Packing List >> 📋
---

Beach Vacation Packing Tips and Advice
Follow our top tips on how to pack for perfection, and don't worry about leaving any of your gear at home ever again.
Getting Started
Before you head off on your next beach vacation, consider the following when you start to compile your perfect packing list:
Check the weather
It's all very well dreaming about long lazy days on the beach, but sunny days can sometimes turn into chilly nights. Before you head out on vacation, check not only the local weather report for your destination but also look online to get a better idea of potential temperature changes or wet season information to help you pack accordingly.
How many nights are you away?
The duration of your stay will obviously make a difference when it comes to how much clothing you'll need to take with you. If you're going somewhere tropical, you'll need less bulky clothing than somewhere where the mercury falls. On the flip side, if it's always hot and sweaty, you may go through more clothes per day.
Bottom Line: As a rough rule, pack enough underwear and socks to wear fresh every day, several changes of tops and a couple of pairs of shorts or pants, depending on the weather.
Are there any special occasions or themed nights?
If the purpose of your vacation is to join friends and family for a wedding or other exciting occasions, you'll need to be sure that you have your finest clothes, best shoes, and all the accessories to go with it. Keep the rest of your packing as minimal as possible, otherwise, you'll be bogged down with luggage.
Hot Tip: Invest in a good quality garment bag or dress carrier to protect your posh clothes while in transit.
Make a packing list early
Fail to prepare and prepare to fail! This adage is especially true when it comes to packing for your next beach vacation.
Get yourself organized as soon as possible and start to prepare at least a couple weeks in advance of your departure. Not only will this ensure that you have everything you need, but it will also help ramp up the excitement before you head off into the sun.
Choose the right luggage
Choosing the right luggage to take with you is almost as important as picking your vacation destination in the first place. There are infinite varieties of bags, suitcases, backpacks, and carry-ons available, and making the wrong choice could cause a wardrobe disaster.
It's safe to assume that a beach vacation will not require as many bulky items as a ski trip might, so a compact suitcase or good size carry-on may well suffice. You should also check the size and weight restrictions of any airline you'll be traveling on, and pack within their guidelines.
Purchase travel-sized items
Besides the fact that you don't want to weigh your luggage down with tons of toiletries, you'll be limited by TSA rules and regulations if traveling with only a carry-on bag.
Your liquids, aerosols, gels, creams, and pastes must be in containers that are no larger than 3.4 ounces. They must also be in a see-through quart-sized bag.
What Electronics Should I Take?
These days it's perfectly natural to want to share your travels with the world and keep connected. Keep yourself entertained on long journeys, and stay connected with friends and family by taking a few carefully chosen electronics. It's also worth considering an electronic organizer to keep all your cables and cords tidy.
A digital camera — whether you opt for the simplicity of a point and shoot camera, or the heft of a digital SLR, your camera will capture memories to treasure forever.
iPad or tablet — offering an easy way to watch movies, read books, or even check your emails on the move, your tablet will become an important piece of kit. Invest in a protective case and make sure to take your charger. If you don't want to be distracted by apps, consider taking just an e-reader only.
Laptop — if you're planning on blogging your way around the world, or hoping to work remotely, your laptop will be a vital piece of travel kit.
Extra storage — external hard drives and flash drives will give you lots of extra storage space to keep your memories, movies, or documents safely stored and within easy reach.
Hair dryers and styling appliances — do you really need them? Most hotels will supply hair dryers in the guest rooms, and on a beach vacation, forget about the frizz and just enjoy it.
Hot Tip: Finally, if you want to be able to use your beloved electronics when you get there, don't forget to pack your International Plug Adapter. Do your research before you go and find an adapter that's suitable for your destination(s).
Travel Admin
Even if you're intent on traveling light, there's always a certain amount of travel admin that you merely can't get away from. Tickets, passports, money, ID, and travel insurance are all necessary for international travel, and even the most minimalist of travelers will want to keep some hard copies close to hand.
You will, at the very least, need to consider:
Your passport
Without this, you could find yourself in all sorts of trouble. Keep your passport somewhere safe while you travel, and be sure that it's in date. Many overseas destinations will require that you have at least 6 months validity left before your passport expires to allow you to pass through immigration. Don't forget to check on your travel visas too.
Your tickets and travel documents
Let's be real here, most airlines and operators are looking to switch to paperless boarding in the not too distant future if they haven't already done so! However, technology isn't without its own occasional breakdowns, and in some countries, only paper tickets will be accepted. Be sure to print hard copies of your travel documents to keep with you, including your boarding pass, tickets, and itineraries.
Your money
You'll be able to use your credit or debit card in thousands of locations across the world. But, just in case you have problems with the electronic banking systems, or you lose your cards, keep some cash close at hand — just in case.
You'll need to find out which currency is best for your destination, then convert enough USD to see you through, should the worst happen.
Your personal details
In case you should find yourself somehow hurt or misplaced, keep your personal details on you. Print basic details like your name, address, next of kin contact information, and any relevant health issues or allergies on a credit card size laminate, and tuck it in your wallet.
Packing Your Luggage
Whether you're new to traveling or a seasoned professional, knowing the easiest and most effective way to pack your belongings will make light work of your next beach vacation. Try these top tips for packing perfection every time:
Get everything together and lay it out
Start by gathering together everything you plan to take with you. Lay it all out and take a good, long look at it. If it looks like it won't fit in your suitcase, trim it down by leaving some pieces at home.
Hot Tip: Remember that you'll also need to set aside a separate outfit for traveling in — so don't pack this!
Pick Capsule Items
Savvy travelers know that packing a few basic essentials that you can mix and match makes it much easier to travel light. The key to a good capsule wardrobe is finding pieces that will all fit together, and that can be worn multiple times, in multiple ways.
A sample capsule beach vacation wardrobe could include:
2 or 3 bathing suits
3 t-shirts or vest tops
1 shirt
1 pair of trousers
1 pair of shorts
A sarong or cover up
1 dress/smart polo shirt
A small beach bag to carry your towel and sunscreen
Also, keep in mind the following:
A beach vacation isn't just about bathing suits and bikinis. You'll need cover-ups, evening wear, and shoes too.
Evenings can turn colder, so be sure to take a light shirt or sweater to keep you cozy.
If you plan on going out partying, choose simple pieces like a little black dress or smart shorts and a jersey that can be worn with flip flops or sandals, so you don't need to pack a ton of heavy shoes.
Even in the most tropical of locations, it can still rain. Be sure to pack a lightweight waterproof to keep the worst of the wet off.
Take out anything unnecessary
You may be proud of your wardrobe back home, but do you really need to take everything you own with you on your next beach vacation? Unless you have a particular occasion to attend when you get there, you can do away with smart clothing to lighten the load.
Swap heavy shoes for lightweight flip flops, take out those hoodies and throw in a shirt instead, and do away with fancy accessories that you just won't wear once you get there.
Consider washing clothes on the road
One of the very best ways to make your wardrobe last longer while you're away is to wash on the go. If you're staying in an upscale hotel or renting a vacation home, you'll likely have easy access to a laundry service or washers and dryers.
If you're staying in hostels or basic accommodation, ask if they have a washer you can use, or find a nearby launderette. For everyday items like a bathing suit, underwear, and socks, you can even take a small container of laundry detergent with you and wash and rinse in the sink.
Get yourself a beach bag
Whether it's a dry bag or a mesh tote, buy a beach bag. These are great for keeping your beach towel, sunscreen, and other essentials dry and sand-free while you spend your day lapping up the sun.
Fold, Interfold, Bundle, or Roll?
You could just throw everything into your luggage and hope for the best, but if you want to arrive at your destination as crease-free and ready to go as possible, try these different ways to pack:
Fold — the most traditional of all packing options, fold your clothes as neatly as possible and place in piles. This can cause creases and wrinkles if not properly executed.
Interfold — layer clothes on top of each other in a top-to-bottom, bottom-to-top format, interweaving them as you fold. This will leave you well-organized outfits, that arrive virtually unwrinkled.
Bundle — tightly fold or wrap your clothing around a soft, larger object like a toiletry bag, a stack of underwear or a pair of sneakers. This can help to save space in your luggage and lower the risk of wrinkles.
Roll — a popular choice with many travelers, rolling your clothes instead of folding them helps to increase the amount of useable space in your case, as well as keeping them crease free — it's also straightforward to do!
Use packing cubes
These useful little zippered compartments can help to keep your luggage well organized on the go, and can be removed and used when you get there. On a beach vacation, it could be useful to keep all of your bathing suits together, or you might keep clothes for each day in one cube.
Packing cubes can also let you compress your clothing just a little bit more, helping you to maximize space in your luggage.
Secure your liquids
The Transports Security Authority (TSA) has hard and fast rules about liquids that you must adhere to before you can board an airplane. This means that you'll need to use travel size containers to transport your toiletries with you in a carry-on.
If you decant your full-sized products into smaller containers, make sure they're fully sealed before packing in a toiletry bag.
Stuff your shoes
Finally, if you don't want your shoes to be squashed beyond all recognition before you get there, try stuffing your shoes with socks. This saves a little bit of space and also helps them to keep their shape on the go. Simple!
Airline Considerations
Although different airlines may vary slightly in the type of restrictions they expect you to adhere to, there are some general rules that you need to keep in mind:
Cabin luggage
Carry-on allowances are there for a reason. They restrict the size and amount of luggage that each passenger can bring on-board, and failing to comply will see your luggage placed in the hold at an extra expense.
Cases and carry bags are usually restricted to 22 x 14 x 9 inches to fit in the overhead locker, but this can vary an inch or two depending on the airline. Some airlines will allow one case or carry bag that fits these criteria, and one other smaller bag like a purse or diaper bag if you're traveling with an infant. There's not usually a restriction on weight for carry-on bags.
Checked Luggage
Most airlines allow one checked piece of luggage per passenger for international flights but may charge for checked luggage on domestic flights. Usually, the total linear dimensions of your suitcase (that's the length + height + width) should not be more than 62 inches.
The weight is also significant when it comes to checked luggage, and your case or bag should (generally) not exceed 50 pounds. Again, this may vary by airline, so it's best to check.
Other items such as strollers, sports equipment, wheelchairs, musical instruments, and other medical items, can also be checked, but check with your airline first to see if there are any restrictions or additional costs.
Baggage fees and allowances
Every airline will charge you if your luggage is over the specified weight and size restrictions. The amount you have to pay will depend on where you're traveling to and the type of ticket you're traveling on. The airline may charge you a dollar amount per excess weight, or you may be charged a flat fee for overweight or additional cases.
Hot Tip: Always check your airline restrictions before you travel and invest in some luggage scales to avoid overweight baggage fees.
Prohibited items
Individual airlines have comprehensive lists of what can and can't be carried or checked on their routes, and you should familiarize yourself with this before you leave. These will usually include items such as flammable liquids, explosives, fireworks, and chemicals, at the very least.
Follow the 3-1-1 rule for carry-on
The TSA has a simple rule for anyone liquids you carry on board any domestic or international flight. This is referred to as the 3-1-1 security rule for liquids. It means that each passenger may carry liquids, gels, and aerosols in travel-size containers that are 3.4 ounces or less. These must be carried in a clear quart-sized bag.
Bottom Line: To sum up, 3.4-ounce bottles or less in 1 quart-sized, clear, plastic, zip-top bag and only 1 bag per passenger. Stick to this, and you'll be golden.
Never check essentials
While it may be tempting to check big tubes of sunscreen or hide your currency and credit cards somewhere in your padlocked suitcase, not having your essentials close by can cause you serious problems upon arrival to your destination.
You should always keep your money, passport, tickets, medication, cell phone, sunscreen, glasses, and contact lens solution in your carry-on bag. This way, should your flight be delayed or your suitcase is lost in transit, you'll still be able to access your money, medication, and other essentials, wherever you may land.
Pack spare clothes in a carry-on in case of delays
Because suitcases can be loaded on the wrong flight from time to time, it's always worth keeping an emergency change of clothes in your carry-on baggage — just in case.
Remember to pack weather-appropriate clothing for your destination and keep it as lightweight and compact as possible. Underwear, a clean t-shirt, and maybe some shorts should be enough to see you through a beach vacation transit emergency.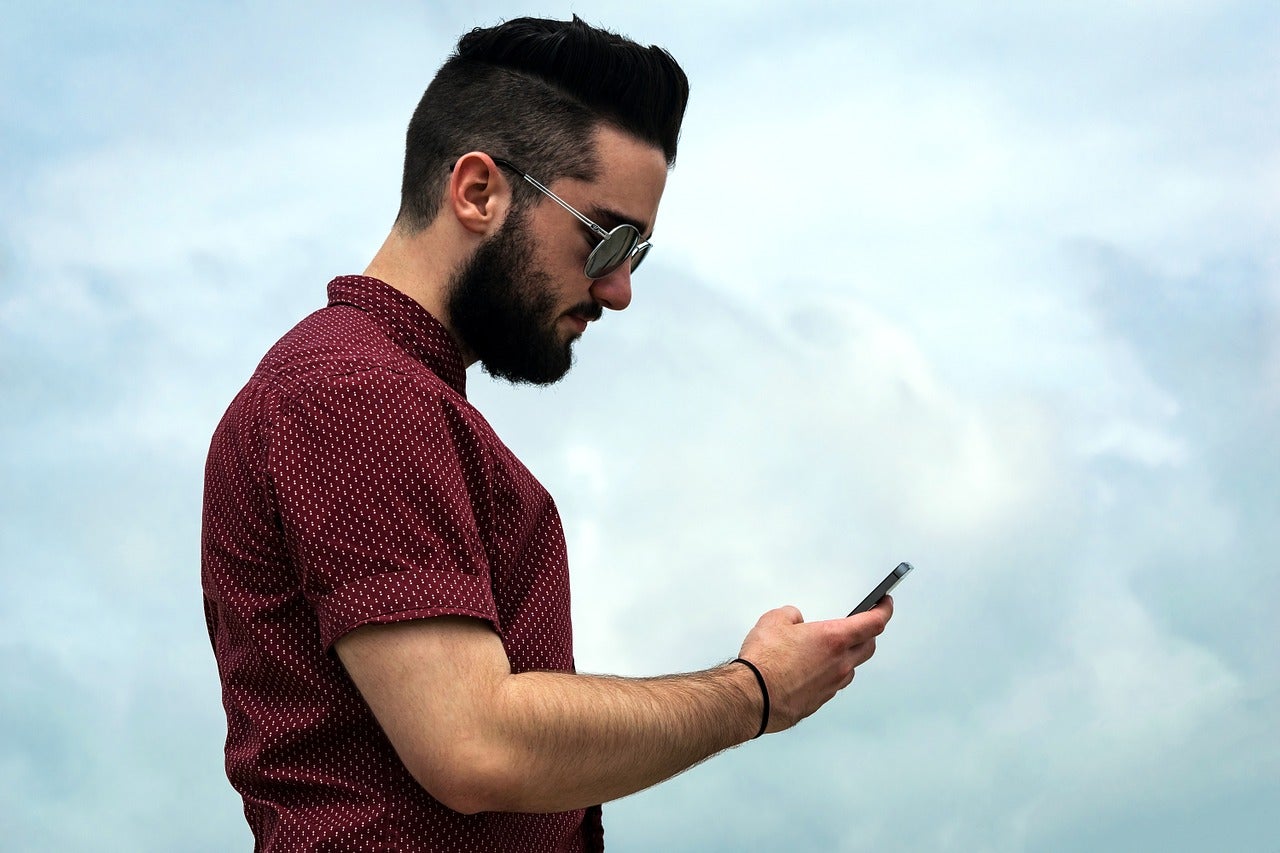 Apps For Packing
If you want a little extra assistance with your beach vacation packing list, why not download an app? Here are five of the best:
Packpoint is a list app that helps you to get organized before you travel. The app will check the weather for you before you leave to ensure that you're never caught short in the rain. It has an option to customize your list fully, making it an excellent choice for beach lovers and thrill seekers alike.
If you're traveling as a group or even just with friends or family, PackPoint supplies you with a link to your very own list website, meaning everyone can see exactly what they need to bring at all times. This app is free on both iOS and Android.
Offering 8-day advance weather forecasting and tailor-made packing lists for each trip, this free app is a useful tool for those who like to be in control. With the ability to make multiple lists to suit every member of your family, the Packr app also updates your clothing requirements based on the forecasted weather conditions.
Available on iOS, you can download the basic version for free, or pay a one-time price of $2.99 to access the 8-day forecast, custom travel lists, and TripIt integration.
Designed with style-conscious travelers in mind, The Vane can help you pack for your vacation or help you keep your clothes perfectly organized at home. By giving the app key bits of information about your upcoming beach vacation, it will help you to choose the perfect pieces for you to pack.
You can choose your own personal style from a selection of pre-defined categories such as hipster, basic, pretty, or trendy, and you'll also receive a list of suggested accessories and daily style recommendations to keep you looking fresh wherever you go.
The Vane app is free but on iOS only.
Get organized with an app that will help you to create the perfect packing list. This app also has the ability to sort your shopping and create a to-do list before your departure. Generate packing lists based on your destination, the reason for your trip and what you'll be doing when you get there.
This app is free for Android users.
This lightweight, easy to use packing app uses Easy Pack Assistant to make a packing list for your travel based on your trip plans.
With over 50 prepared "bags" already available for a whole range of trips, sports, and activities, you can access an instant guide to the clothing, documents, equipment, medications, and other things you may require. You can also customize the "bags" and save your lists for future reference.
The app is free, and the designers intend to keep it that way forever. It is, however, only available on Android at this time.
Apps For Beach Vacations
There are also some useful apps out there that will tell you more about the conditions you can expect when you get to your beach destination:
The Waterkeeper Swim Guide is a smartphone app and website that tells you the location of the closest beaches and whether or not they're open for swimming. It's also incredibly useful for anyone who wants to know more about the laws, policies, and sampling procedures that apply to beaches throughout the U.S. and parts of Canada.
The app is free for both iOS and Android.
The QSun app works in conjunction with a wearable device that's designed to help you balance your sun exposure and vitamin D. It can also help you to avoid sunburn, find the current UV index, and get personal sun safety tips for your individual skin tone. The wearable will let you know when its time to seek protection or apply more sunscreen and can help to prevent skin damage and even cancer.
It has a UV map for anywhere in the world, as well as a current UV index and daily UV forecast. While the app is available for free on Android, in-app purchases are available, and the wearable will cost you in the region of $149.99.
Available on both the App Store and Google Play, Tides Near Me allows you to find tides and currents close to your location.
Focusing on nearby tide stations and current tidal conditions, this app can help you learn more about the last and next tide and current, as well as when the sun and moon will rise or set. With fully automated tide tables, charts, and predictions, this is an excellent app for surfers and sun worshippers everywhere.
Free to purchase and use, the app has over 5,500 tidal stations in the U.S., UK, Ireland, Australia, New Zealand, and India.
The Surfline App offers some of the most comprehensive and accurate surf forecasts anywhere in the world. Utilizing a series of live HD webcam feeds, you can check real-time wave heights, wind conditions, and tides to make your surfing, windsurfing, or kiteboarding vacation your best ever.
Available on both iOS and Android, you can use the basic app for free, or upgrade to premium for $9.99 per month.
If you're heading somewhere that suffers during the stormy season, this app can help you to track severe weather conditions.
Available on iPhone and Android, you can monitor conditions in your area at any time, or just when the storm hits. It will also help you to prepare your family and home, find help when you need it, and let others know you're safe even if the power is out.
The Red Cross Hurricane Tracking app is available for free on both iOS and Android.
How to Prepare Your House Before You Leave
It's not just your luggage you need to organize before you head off on your next beach vacation, you should also prep your house for your absence. Whether you are going for a week, a month, or even longer, follow these simple rules to keep your house secure while you're away and ensure it's ready for your return:
Empty your refrigerator and put the trash out. Nothing smells worse than sour milk or rotten veggies. Clean out before you go, and you'll return to a house that smells as good as new.
Adjust the temperature. You may be heading away to warmer climes, but your home doesn't need to remain balmy. Set your thermostat to maintain a minimum temperature of around 65 degrees to prevent pipes from bursting during the colder months. During warmer months, set the thermostat to not exceed a maximum temperature, especially if you have animals staying in the house while you're away.
Switch everything off. Always be sure to switch off your appliances and unplug them at the sockets. This will help to protect against power surges and will reduce your energy use while you're away.
Have a friend or family member check on your property. Just a quick once over as they pass by should suffice, and make sure they have a contact number for you in case of emergencies. You may even wish to give them a spare key, as piles of unsolicited mail can make your home an easy target for burglars.
Tell your bank and credit card company that you're on the move. This way they'll know to expect foreign transactions on your card, and they'll be able to respond to fraudulent use should your card be stolen.
Final Thoughts
Preparing a packing list can totally transform the way you prepare for your next beach vacation. By putting a little bit more effort in before you leave, you'll be relaxed and ready to rock your next beach vacation before you've even left the airport.