Oops: Some of the Upgraded Points Staff's Worst Travel Mistakes
The Upgraded Points staff prides itself on being a group of well-informed, enthusiastic travelers. However, there's no doubt that we've all made our fair share of travel mistakes over the years – some of which have cost us money, points, and general frustration.
Collectively, we've made just about every mistake possible in our collective years traveling the world — think paying in the wrong currency to forgetting to book a segment. We're not proud of these, but to help you learn from our mistakes, we've compiled some of the Upgraded Points staff's worst travel mishaps.
So, read through these stories and have a laugh (and a cringe) with us, but keep them in mind whenever you plan a trip. We hope to save you from some massive confusion and help you keep your sanity as you travel to your next destination.
Let's dive in!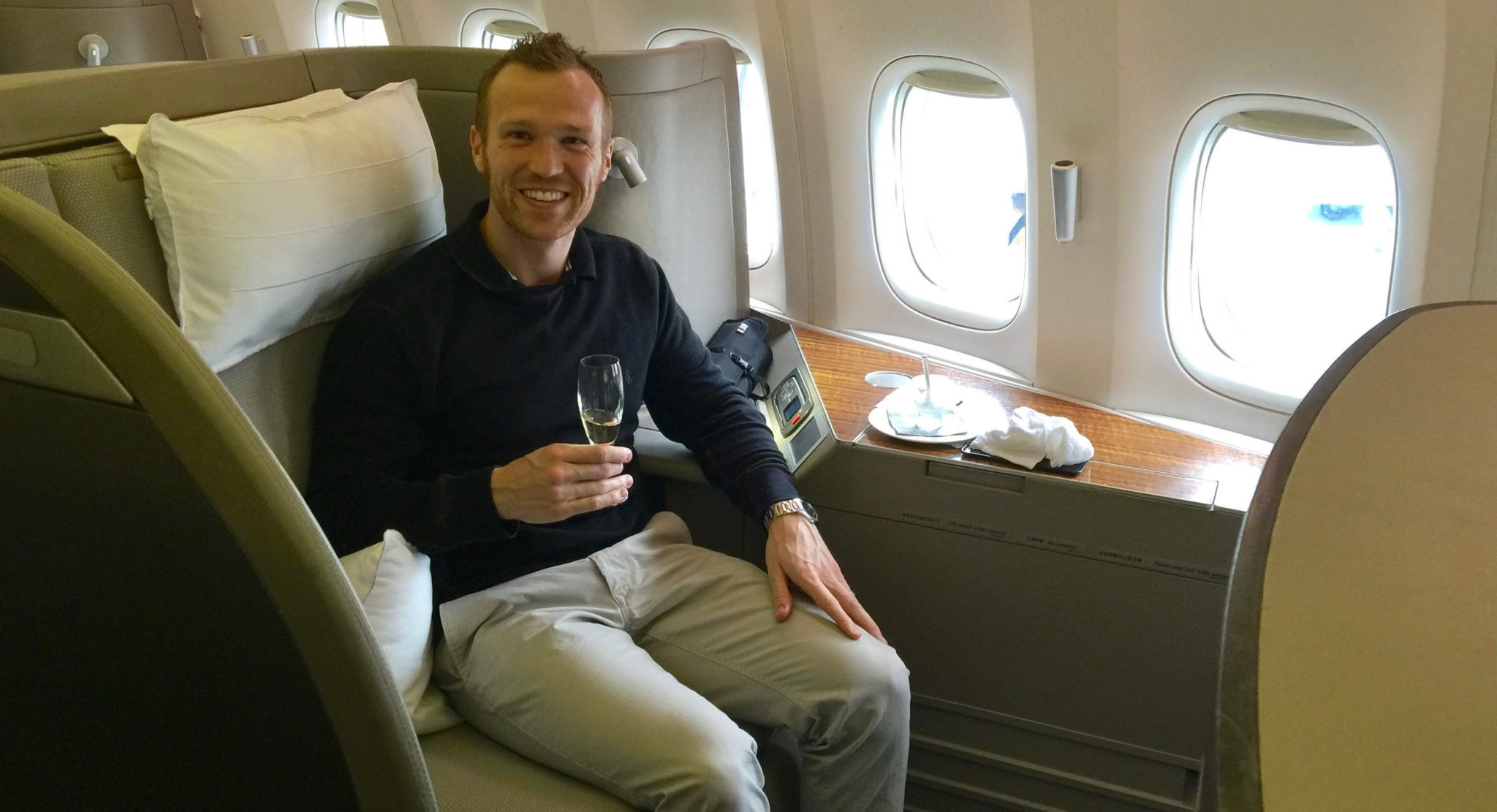 Everyone makes mistakes… even when you're the founder of a travel website.
Upgraded Points CEO Alex Miller takes you through 2 of his biggest travel mistakes — a double-whammy visa mishap turned bag-nearly-being-stolen incident and forgetting to check when it's worthwhile to use your points.
Here's a look.
Visa Madness Leads to Baggage Mayhem in Vietnam
When Erin and I were in Singapore traveling to Ho Chi Minh City, I was certain that Erin wouldn't need a visa as I had made a quick Google search and trusted the number 1 spot! Now, unless Upgraded Points is the number 1 spot, I don't trust anything visa-related that isn't government official.
Why? We had a nightmare of a few hours at the airport, panicking that we wouldn't get the visa in-time and looking like a couple of super-novice travelers setting sail on their first-ever flight. Nightmare.
Don't worry, because the fun continued. Not sure if this is a "mistake" or not, but when we landed in Ho Chi Minh City and the visa fun continued (we eventually did get one), we were pretty late getting through and grabbing our luggage.
So when we did get down to the carousel, there were a bunch of people there, but a local lady had decided to literally pile up about 12 suitcases onto her cart and then what appeared to be her children also had their own cart full of cases.
Erin LUCKILY saw that our case was on one of the carts the lady was in front of, and as she confronted her (err… what was I doing at this point?!) the children walked off with the other cart. As Erin pointed to our case stating that it was ours, she just laughed. She knew she had been caught but couldn't have cared less. If Erin hadn't have seen it, we 100% would have not had our case just a minute or 2 later.
UGH.
So, how do you defend against that?! Buy shabby-looking cases? Hmm… pretty scary, though; the lady's reaction will haunt me forever.
This wouldn't have been an issue if I hadn't messed up the visas, so there's another reason to not put yourself in a situation where you're hanging around doing paperwork at the arrival airport! Or perhaps another justification to fly "up-front" so you can get off early, ha.
Points Aren't Always Better Than Cash
On the points side of things, I used to have a bad habit of not checking the cash price of a flight or hotel stay before booking with points.
I thought that it ALWAYS made sense to book with points over cash because that's less of cash outlay, right!? But we all know that sometimes it's a terrible value to use points as the value per point is so, so low. I remember booking a domestic flight for 20,000 Avios but the flight could have been purchased for ~$125 as there was a sale! Eek!
What's helpful to me is for airlines to have that 1.5-2 cents per point valuation in-mind as sort of approximate benchmark — it helps me to quickly make a calculation. I've started to relay this to friends who are just getting into the game — it really helps them to easily value their points and see what makes sense.
Erin Miller — Content Contributor and Social Media Manager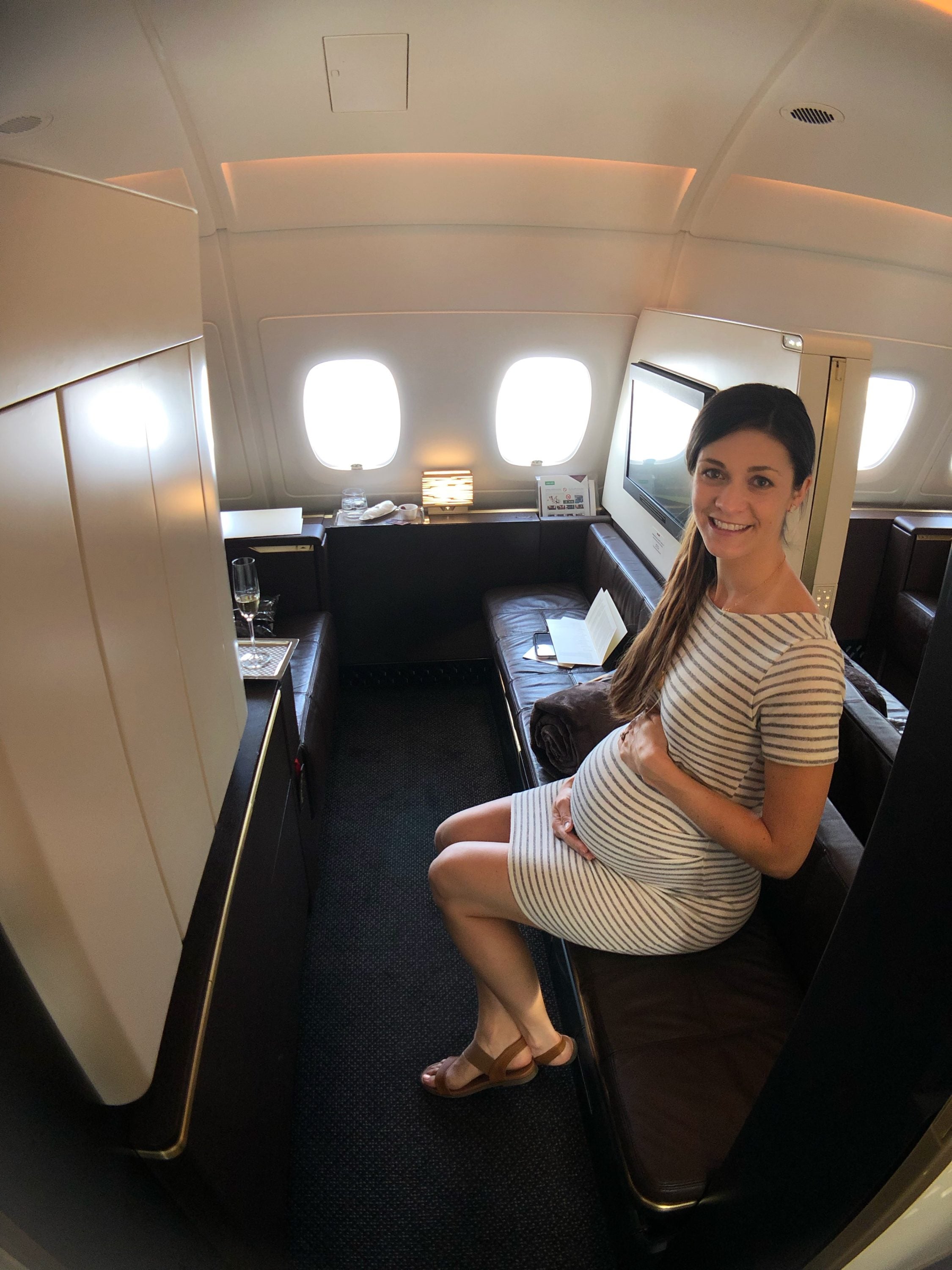 In addition to being an experienced traveler and a contributor here at Upgraded Points, Erin Miller is a new mother. In the months before having their child, Erin and Alex traveled the world together, giving the couple a unique insight on traveling while pregnant.
Erin will take you through a particularly terrifying incident that happened when she and Alex were flying home from The Maldives on Etihad Airways —  this incident nearly stranded the couple in Abu Dhabi and cost them Etihad Apartments tickets.
Take it away, Erin!
Don't Underestimate Etihad's Medical Release Requirements
As it turns out, going to the Maldives for a babymoon when you're 30 weeks pregnant doesn't come without a little bit of stress!
Getting to The Maldives was super exciting — we flew Qsuites from Houston to Doha and then on to Malé. It was an incredible experience and a very comfortable way to fly with a growing baby bump! We then hopped a seaplane to the W Resort where we spent 5 amazing days soaking up the sun and relaxing in posh W style.
Our slip-up came on the way home, as we were set to fly from Malé to Abu Dhabi (where we would spend a few days) and then fly from Abu Dhabi on to JFK in Etihad Apartments.
Before we left for our trip, we were sure to get a medical release to fly from my doctor. However, we didn't check Etihad's requirements closely enough and they're extremely strict!
During our short Etihad hop from Malé to Abu Dhabi, the entire plane was held up before take-off because the cabin manager checked my form and deemed it incomplete, even though the agent had already looked over this same form at check-in and given us the A-okay.
The clearance stated I was safe to fly from a medical perspective, but Etihad also requires confirmation of whether or not you're pregnant with a single baby or multiples and exactly how many weeks pregnant you are at the time of flying (apparently they won't just take your word for it).
They eventually DID clear us, however, they told me my form wouldn't be sufficient for my flight home in a few days. In part because of the missing info, but also because they require your exam to be within 21 days of travel and my exam date would have been 3 days over their deadline by the time we flew home.
No one would confirm whether or not simply having a new form signed by my OB/GYN would suffice. Upgraded Points contributor Cherag Dubash kindly spent an entire day with Alex at the Abu Dhabi airport attempting to sort out a final answer but to no avail.
We ended up having to make a trip to the ER of a maternity hospital in Abu Dhabi to get an ultrasound and exam so the doctor there could issue us a new clearance letter. Luckily, this entire process went smoothly and we were in and out within 2 hours (albeit a couple of hundred dollars).
While it was a HUGE pain, we kept thanking our lucky stars baby was indeed healthy and we received approval to fly back to the United States. WHEW!
Chris Hassan — Family Travel Contributor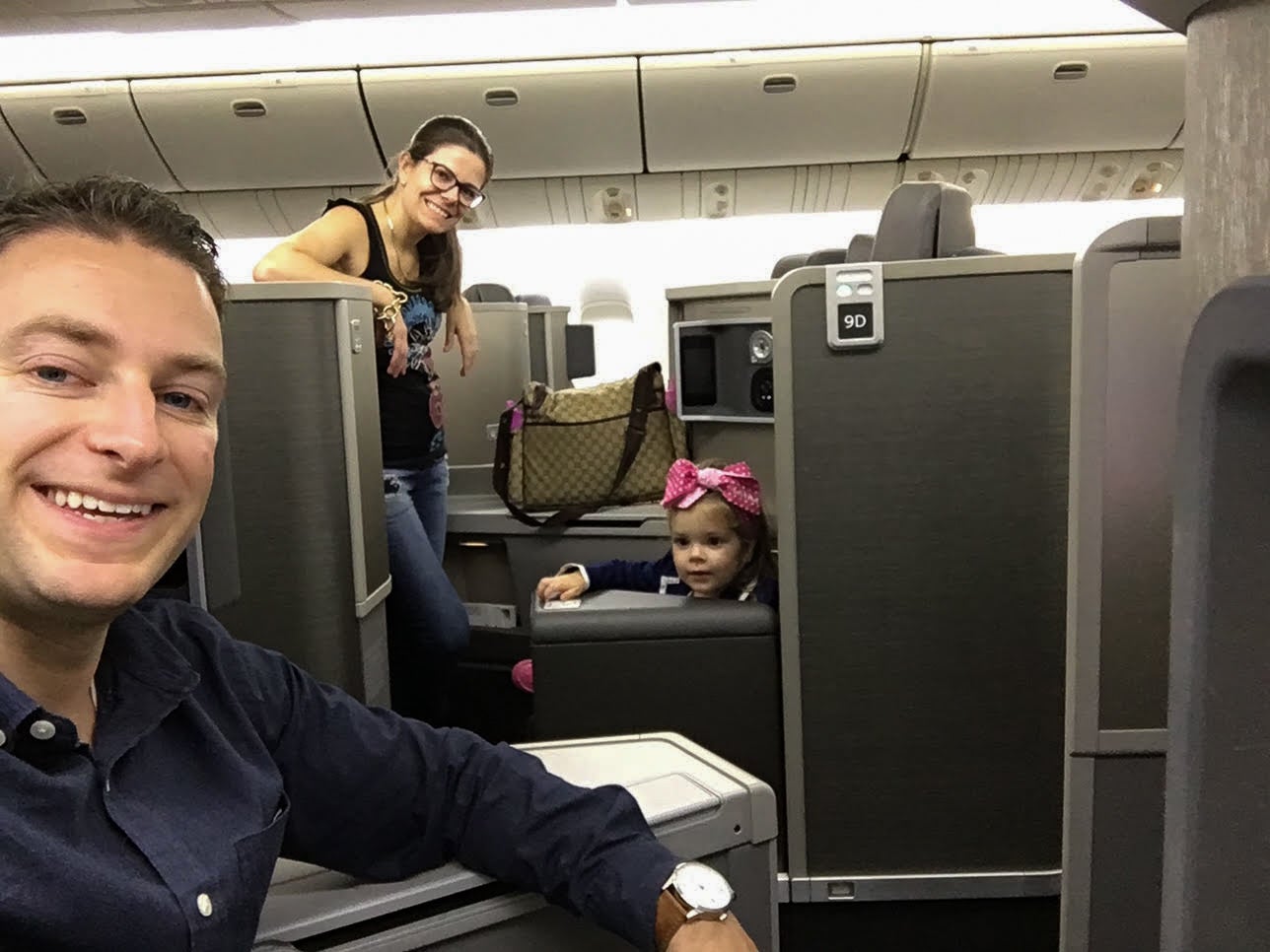 Chris Hassan is our family travel guru, and he's written extensively about using miles and points to help your family travel in luxury.
He's taken advantage of some amazing mileage promotions from various airlines over the years, netting him tens of thousands of dollars in travel at a steep discount. But things don't always go as planned, and he's made 2 notable mistakes that cost valuable points and money.
We'll let Chris explain.
An Amazing Iberia Points Promotion Bites Back
Back in June 2018, Iberia ran a crazy promotion where you could buy any ticket and automatically earn 9,000 miles — even if you never actually flew. You could earn up to 90,000 if you bought 10 1-way tickets.
So, naturally, my wife and I each purchased 10 of the cheapest 1-way tickets on Iberia that we could find and found ourselves with 180,000 Iberia points for just under $700 — a pretty good deal!
The only catch was that they had to be redeemed by December 1, 2018, and no changes could be made. 5 months is a pretty good amount of time to decide on a trip, right? Wrong!
We literally waited until the last minute to book (11:59 p.m. in Spain on November 30, 2018) and when we couldn't decide on anything we just said, "Forget all the crazy routing options, let's just fly direct on BA from Rio to London to see our friends!" Great!
So at 7:59 p.m. in Rio (luckily we remembered the time zone issues) I booked 2 coach seats to London. Once it was confirmed, my wife booked the return ticket out of her account… but in all of the confusion, we forgot about the fuel surcharges leaving LHR!
At that point it was too late to cancel my tickets, so we ended up paying over $500 in taxes for return coach seats! Ahhh!
To top it off, since my wife finished the reservation after midnight the miles were taken from her account and she ended up with a negative balance! What a mess!
Don't Forget to Ticket Your Kids (Even If They're a Lap Child)
I took advantage of 2 points transfer promotions here in Brazil that were running at the same time that ended up scoring me 400,000 TAP Miles & Go points.
I had the intention of using them for a sweet spot redemption flying United Polaris between the U.S. and Brazil for only 100,000 per person RT — perfect for my family of 4. Even though my youngest could still be a lap child, it would come out to less than paying the 10% fee.
Although you could find availability on the United website, calling and booking with TAP Air Portugal is a long and frustrating process, even when the availability matched in their system.
After weeks of checking and calling (and the baptism of our godson approaching), we finally found availability the day before we needed to leave Boston for Rio! The only problem was that they only had 3 seats, but we were so relieved just to get those that we said, "No problem, Tommy will fly on my lap," and left it at that, just happy that we would get to Rio in time.
We went out to a Red Sox game for our final night in town and then got up early for our 7 a.m. flight to Houston and then onto Rio. But when we got to the check-in counter for our (technically) international flight, we quickly realized that Tommy didn't have a ticket!
The United agent says she couldn't issue him a ticket because our seats were purchased with TAP miles. We called TAP, and they said they couldn't issue a ticket because it wasn't their plane! Meanwhile, the plane was about to board, we had 7 pieces of luggage, 2 VERY tired children, and I also thought I left my wallet in the rental car (spoiler: it was in my pocket).
Finally, the United agent calls someone else and was able to get Tommy a spot on my lap for a cool $800. Yep, 10% of an $8,000 business class ticket — forgot about that little detail!
Stephen Au — Senior Points Content Contributor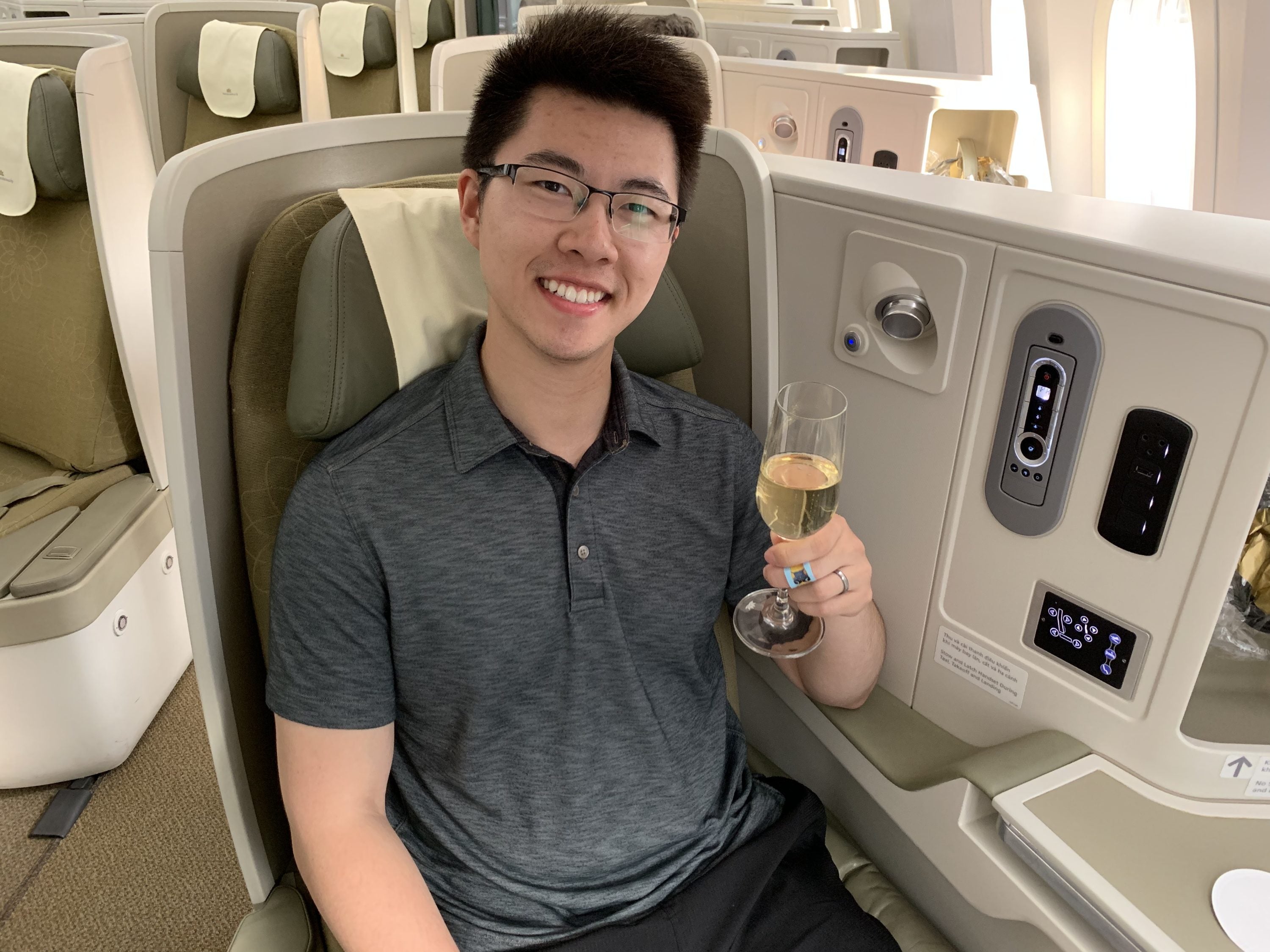 It's easy to not think past your next trip — especially when you travel a lot. But sometimes, it's necessary, especially when you're dealing with complicated itineraries in off-the-beaten-path locations.
Stephen Au — one of our Senior Points Content Contributors — has learned that planning in advance is sometimes the key to traveling cheaply and easily. In the stories below, he'll take you through 2 quick examples of why advanced planning is key, from buying points to poorly planned bus travel.
Without further ado, here's Stephen!
Purchase Points at a Discount When You Have a Redemption in Mind
One of the biggest mistakes I made early on was to not take advantage of points sales when I thought they could be useful for the near future of planning my award travel. I let the sale end and I ended up being short some miles.
As a result, I had to buy miles at full price (think 2-3 cents per point) and I made the same redemption anyway (JAL first and business class). It ended up running me around $1,000-$1,500 each time — a stark contrast to the sale price of 1.5 to 2.0 cents per point.
Hot Tip: We only recommend purchasing miles when you're planning a redemption where the purchase price makes sense. However, if you travel a lot, it may be worth stocking up on certain types of miles at a discount if you know you'll use them in the immediate future.
Book Your Bus Tickets Ahead of Time (In Japan)
One of the biggest mistakes I made was actually on a recent trip. Despite having been to Japan 4 times in the past, I thought I did all my homework. The difference between this time and the last times is that I'm spending time in extremely rural areas.
One mistake I made was that I didn't make bus ticket reservations (who does that?!) in advance. This mistake ended up costing us around 1.5 hours of delays walking in the blistering cold lugging around gigantic checked bags through the winter weather. NEVER AGAIN!
James Larounis — Points Content Contributor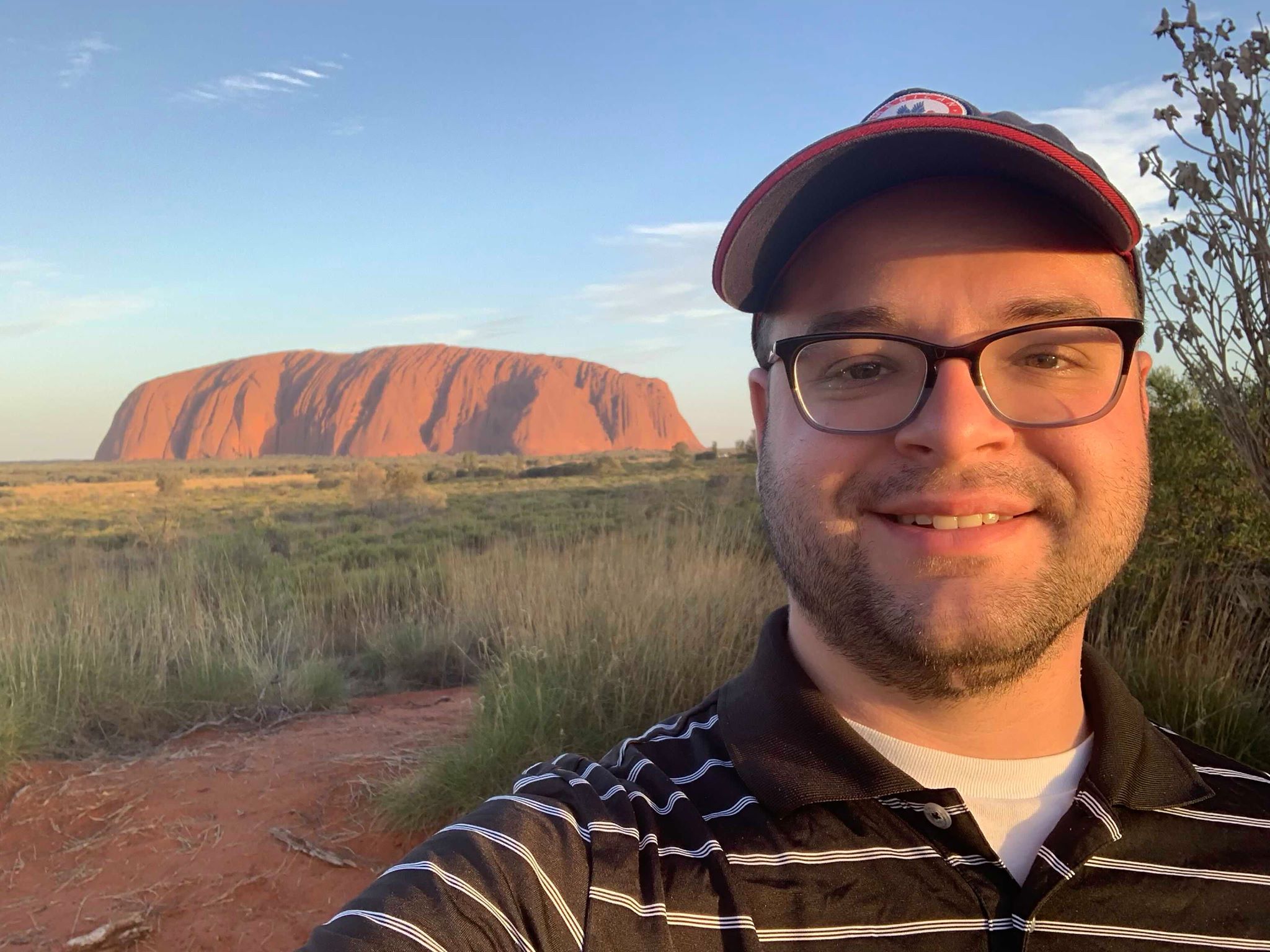 Connections are — for better or worse — a part of the miles and points game. Sometimes you'll find better award space out of nearby hub cities, or you may get a better deal by booking flights from a different airport.
Points Content Contributor, James Larounis, took advantage of a now-defunct quirk of the British Airways award chart that made it cheaper to book an Aer Lingus award flight into Boston (BOS) instead of his home airport of Washington, D.C. (IAD). While this sounded great on paper, he made 1 crucial mistake along the way that cost him hundreds of dollars.
We'll let him tell the story.
Make Sure Your Flights Are Actually Booked
In the miles and points world, one of the best redemptions used to be using British Airways Avios on Aer Lingus in business class from Boston (BOS) to Dublin (DUB), a route that priced significantly cheaper than if you had originated in a New York or Washington, D.C. airport.
British Airways prices awards per segment, which is important to know to understand this mistake. I was looking for a long getaway weekend to Dublin, a city that I had never been to and was ecstatic to find award availability in for both directions — originating in Boston, arriving into Dublin and then the reverse itinerary on the return.
I live in Washington, D.C., so for this trip, I'd need to make my way to and from Boston. This is ordinarily a pretty easy task as transportation options are frequent on the East Coast.
Going to Boston was easy — I remember booking a flight to Boston as soon as I bought my Aer Lingus flight, with plenty of hours to spare to check-in with Aer Lingus and try their lounge.
From there, the rest of the trip was great — the flight to Dublin was comfortable (albeit short) and I enjoyed my time in Dublin thoroughly.
On the return, it was smooth sailing at Dublin airport. I checked-in, tried out the lounge, and had a pleasant journey back — up until about an hour from landing.
It was at that time that I realized I didn't book a return journey to Washington. Thanks to British Airways' single-segment awards, I totally forgot to purchase a separate return to D.C., something that ordinarily would have been quite easy to do had I booked using an airline currency that allowed multiple flights on 1 award.
I was so excited at the savings of leaving from Boston, that in the end, with my mistake included, it would have been much cheaper to fly on the Aer Lingus nonstop flight from Dulles.
I tried to log onto the internet on my flight to look for award availability, and of course, there were no award seats. By the time my flight landed, it was way too late to head to the Boston Amtrak station, and even if I did, it would have been an overnight journey to D.C., something I didn't want to do.
So I had no transportation back to D.C. booked — a stupid mistake on my part.
I didn't want to have to shell out the money to purchase a last-minute walk-up fare, but I knew it was my only hope. Once exiting customs, I made my way over to the US Airways shuttle desk (this was after the merger but before any of the signage being combined) and purchased a walk-up Boston to D.C. fare of well over $350.
The savings of using miles for this trip were slowly going away. I purchased the ticket at the counter and headed to the gate where I boarded and eventually made it back to D.C.
On the plus side, my upgrade cleared, so that was at least some positive ending to the story.
Lesson learned: always check your itineraries to ensure you have the right flights you need… and that if they don't start or arrive in the right city, that you have a way to get there already booked!
Katie Seemann — Senior Content Contributor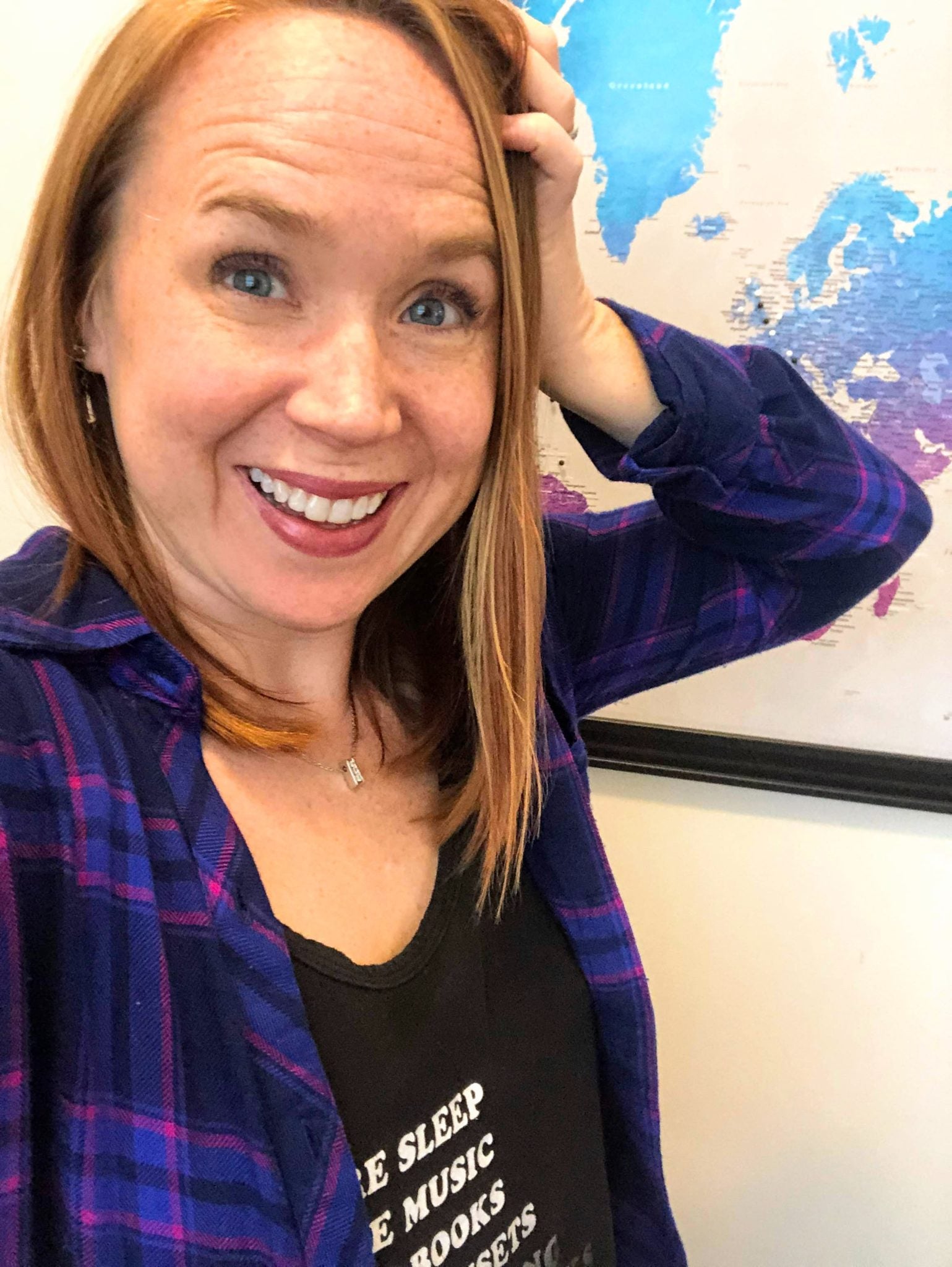 It can be easy to want to apply for every credit card offer when you're new to the miles and points game. But as you know, you should always do your research before collecting new travel currencies as each type has a different value and use case.
Senior Content Contributor Katie Seemann recounts a time where she — as a beginner — applied for a credit card without knowing the value of the points. As a result, she still hasn't used them and they've been sitting in a dormant loyalty account for years.
Here's Katie!
Know the Value of Points Before You Apply for a Card
One of the biggest mistakes I made was early on in my points journey when I thought a point was a point. I had read all of the points and miles blogs and made my spreadsheet, so I thought I had it all figured out.
Unfortunately, I hadn't quite realized yet that different points are worth different amounts. So, I saw an offer for 75,000 points on a Hilton Honors credit card and signed up because, hey, 75,000 is a lot of points, right??
It wasn't until later that I realized that Hilton points weren't worth as much as other types of points (like Chase Ultimate Rewards or American Express Membership Rewards points) which meant that those 75,000 points weren't worth very much. The worst part was that this card put me over Chase's 5/24 rule so I had to wait for a while to get my next card. Noooo!!!
Since then, I pay attention to what the different types of points are worth and if I have any use for them. I had no use for those 75,000 Hilton points, so they've been sitting there unused for years.
Hot Tip: Wondering what each points and miles currency is worth? Check out our monthly points valuation.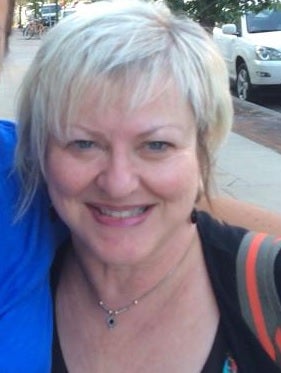 Senior Points Content Contributor, Christine Krzyszton, has traveled to all corners of the globe. And while most of her trips have gone on without a hitch, she's still had a few travel mishaps. These include paying in the wrong currency, forgetting a visa, and booking the wrong hotel.
There's no doubt that these are never fun situations to find yourself in — read her accounts below!
Paying With the Wrong Currency Will Cost You
I'd like to think that I'm a savvy traveler, but just like most travelers, I've made some stupid mistakes.
Like the time I paid for dinner with Euro versus Turkish Lira — an overpayment of about $54 that I am sure made my Turkish waiter's night. You may think I had learned my lesson, but on a subsequent trip, I paid my Hong Kong taxi driver with Australian dollars, a much more expensive mistake.
I have since developed a foolproof system for carrying several currencies on the same trip.
Always Check Your Visa Requirements
Another such stupid mistake transpired when I booked a flight to Australia and at departure, the airport representative was not able to check me in. After several attempts, he asked if I had a visa. A VISA? For an American traveling to Australia? Well no, I did not.
Thankfully, I flew out of a very small airport and the agent actually let me apply for the visa online right then and there. He issued my first domestic boarding pass as the flight was leaving and wished me luck.
Fortunately, the visa was issued by the time I landed at my first stop.
Booking the Wrong Hotel Leads to Sneaky Rebooking
The last mistake I'll share happened when my travel sister and I arrived at our hotel in Istanbul and went to check-in. The desk clerk could not find our reservation. After a private conversation, we determined that we each had thought the other had booked the hotel.
We asked if we could use the internet to try to find our confirmation number, but we really just booked a new reservation. And yes, I have also booked a hotel for the wrong night.
Andrew Kunesh — Senior Points Content Contributor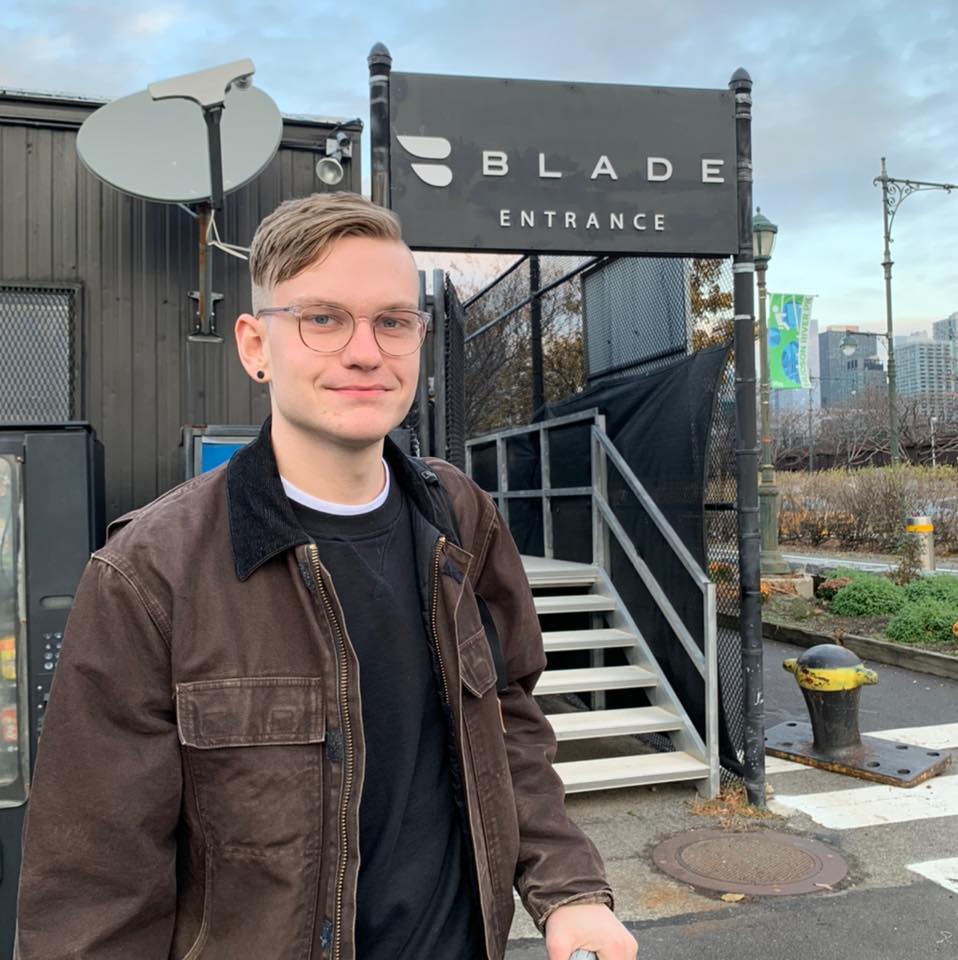 Andrew Kunesh joined Upgraded Points as a Senior Points Content Contributor earlier this year. He flies over 100,000 miles per year and has done so for the past 5 years.
Conversely, he's made a few mistakes during this time, some of which have cost him points, money, and time. So to help you not do these things, he's written about 3 of his biggest travel mistakes below.
Here's a look!
Short Layovers and Self-Transfer Tickets Don't Work
2 of my biggest travel mistakes happened when I booked self-transfer tickets. In short, this is when you book tickets on different airlines on separate itineraries to make your own connection.
The first time I did this, I found a cheap premium economy ticket from Rio to Houston. I don't live in Houston, so I also booked a Delta ticket that would connect me to my home in New York City.
I naively thought 2 hours would be enough time to transit the airport after customs (thank you, Global Entry). While this may have been the case in a perfect world, American Airlines ended up delaying the first leg of my itinerary to Houston overnight due to mechanical issues. Thankfully American put us up in a hotel, but I was left without a flight from Houston to New York.
Oh, and to make matters worse, this was a basic economy ticket on Delta, meaning that I couldn't change the flight or request a refund. Instead, I had to quickly book expensive alternative flights to New York and forfeit the Delta ticket, something that cost hundreds of dollars out-of-pocket — whomp, whomp.
Retrospectively, I should've booked a set of American Airlines award tickets with British Airways — 1 with enough time for a reasonable transfer and 1 for the day after. British Airways award tickets can be refunded for the cost of taxes and fees within 24 hours of booking, so I could simply cancel the ticket for the next day if my flight was on-time.
Or, I would have booked a standard economy ticket with United Airlines where I have United Platinum elite status. I can do same-day changes for free on United tickets, so I could've simply moved my flight to a time that worked (granted there were flights available).
Apparently, Andrew Didn't Learn His Lesson
My second self-transfer nightmare happened more recently on a flight from Berlin to Newquay, U.K., but it has a much nicer ending.
This time, I booked self-transfer tickets for my girlfriend and me through Kiwi.com. This is a travel agency similar to Kayak or Expedia, but it actually sells self-transfer tickets on its site.
These tickets are guaranteed by the "Kiwi Guarantee," so if you miss a connection, the agency will book you on a new flight (and provide accommodation if necessary).
Since there aren't many flights in or out of Newquay (NQY), I had to take a rather odd routing to the region. This included a Ryanair flight from Berlin (SXF) to Dublin (DUB), then an Aer Lingus Regional flight from DUB to NQY. This all sounds fine on paper, except for the fact that the ticket had an hour-and-a-half connection.
Something to note about this connection: Ryanair flies into Terminal 1 at DUB while Aer Lingus uses Terminal 2. Further, Ireland isn't in the Schengen Area, so I had to clear customs upon arriving in Dublin, even though I was traveling on an EU passport from another EU country.
This — combined with our Ryanair flight being delayed by 45 minutes — meant that I cleared customs in DUB right as the Aer Lingus flight closed the boarding gate. Oh, and even worse? There's only 1 flight a day between the airports, so we were stuck in Dublin overnight.
Thankfully, though, I was able to get in touch with Kiwi.com over Twitter. The company honored its guarantee and rebooked us onto a flight from DUB to NQY that departed the next morning.
Kiwi.com also got us a room at the Radisson Blu Dublin Airport and covered the cost. So while it was unfortunate to have 1 less day in Newquay, we had a night to explore Dublin and not break the bank in the process.
Long story short: always have a backup plan on self-transfer tickets and use a service that guarantees your connection, if possible.
Always Check If Your Ticket Includes Stopovers
My last travel mistake was on a trip to Asia I booked a couple of years ago. On the trip, I flew from Hong Kong (HKG) to Tokyo-Haneda (HND) and stayed a few days before flying to Chicago (ORD).
My Hong Kong to Tokyo-Haneda economy flight was booked on JAL with British Airways Avios, while my business class JAL ticket from Tokyo-Narita (NRT) to Chicago was booked using Alaska Airlines miles.
The problem here? Alaska offers free stopovers on one-way tickets, meaning I could've added the HKG to HND leg to my ticket for free and flown it in business class.
I didn't realize this until after-the-fact, but it's still frustrating to look back on. But on the bright side, at least I know for the future!
Final Thoughts
Travel mistakes are bound to happen, but when you know what to look for, they become a lot easier to avoid.
Use this article as a guide of things not to do when you travel and you'll save yourself from making the same mistakes we have. As we discussed earlier, this can save you points, money, and sanity — and most importantly, it'll keep your vacations stress-free.
Have a travel mistake of your own? Share it with your fellow readers in the comments!