A Family's Experience Getting Urgent Medical Care While Traveling
Before my wife and I had kids, our travel concerns were primarily based on where we wanted to go and how cheap we could get there.
Things like car seats, in-room microwaves, airplane bassinets, and even extra travel insurance never even crossed our minds. Now, these items are at the top of our priorities.
Sure, we wanted to be covered in the case of trip cancellation or something along those lines, but that is something that can often be covered by a credit card or even a generous customer service agent.
Basically, until we had children, we never valued travel insurance as much as we do now.
Here's what travel insurance I use for my family, what it covers, and why I never travel without it.
Travel Insurance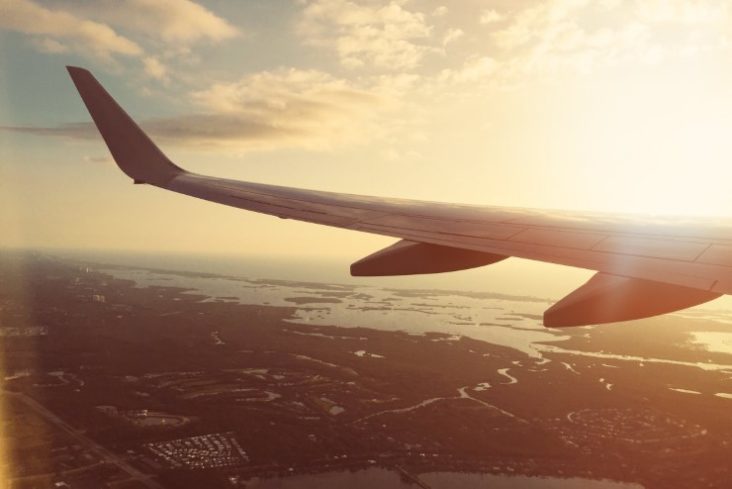 Travel insurance is an absolute must whether you are a parent traveling with your family or a solo backpacker out exploring the world on your own.
You wouldn't drive your brand new car or own a house without insurance, so why not protect yourself and your trip for what is often just a few dollars per day?
Fortunately, most people can get some level of travel insurance relatively cheaply or even free. Many health insurance companies offer some support while traveling and nowadays many travel credit cards offer coverage in case of travel interruptions.
My Favorite Insurance Provider
My family and I live in Brazil, but we travel back to the U.S. multiple times per year to visit family.
If you are a parent of young children, you know that you can find yourself at the doctor's office (or even the hospital) more often than you would like. This is no different when you are traveling, especially on extended trips.
That means we need to be prepared to have medial coverage when we are visiting our family in the U.S. because, as we all know, U.S. healthcare is not cheap and I don't want to get stuck with a giant bill because my daughter got an ear infection!
Hot Tip: Since you will be paying for treatment upfront, use a rewards card great for family travel so it will help you reach your family travel goals!
World Nomads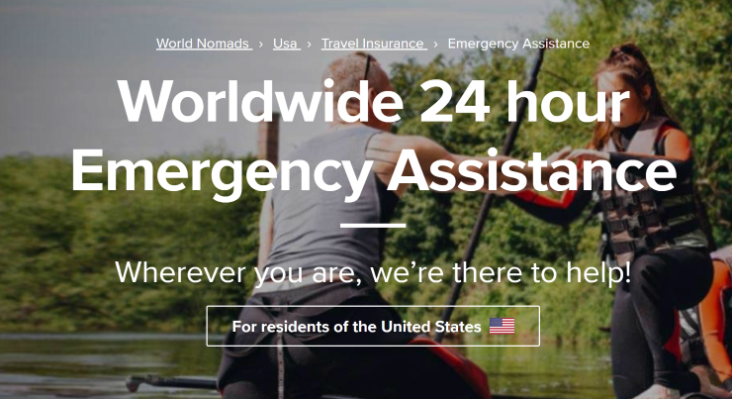 For almost 10 years now, I have been using World Nomads whether I travel solo or with my family.
My biggest concern when traveling is having access to quality healthcare and after countless hours of research, followed by actually needing to use the service and file claims, it is clear to me that World Nomads is the best option for us.
What is great about World Nomads is the simplicity of its systems. Everything, from selecting a coverage plan, to finding care, to submitting a claim, is done online and processed quickly. As a parent, I value this convenience greatly and would even pay a premium for it.
Fortunately, even though I still compare prices with other companies, I find its pricing to be very competitive.
In addition to the price being a major factor when selecting travel insurance, what we love about World Nomads is that you are not limited to a specific network of caregivers.
That means you can go to whichever hospital, doctor, dentist, provider you prefer and you will be covered. This is huge, especially if your friends and family have a favorite doctor, and even more so if you are pregnant.
Bottom Line: No need to call in advance and get cleared before visiting, just find the closest/best help you can and World Nomads will reimburse you for any costs. Just be sure to save your receipts!
Who Does It Cover
Like most travel insurance companies, the price will vary depending on how many people are traveling and their ages.
When selecting a quote, just add the ages (up to 70 years old) of all of the travelers and your total will be updated. Once your plan is selected, everyone you added to the plan will have access to the same amount of coverage.
Do note that coverage is limited to 2 adults and 4 dependents, which means that you will need more than 1 plan if you are a large group. The good news for parents with more than 1 child is that the price does not change whether you add 1 child or 4 children.
What Does It Cover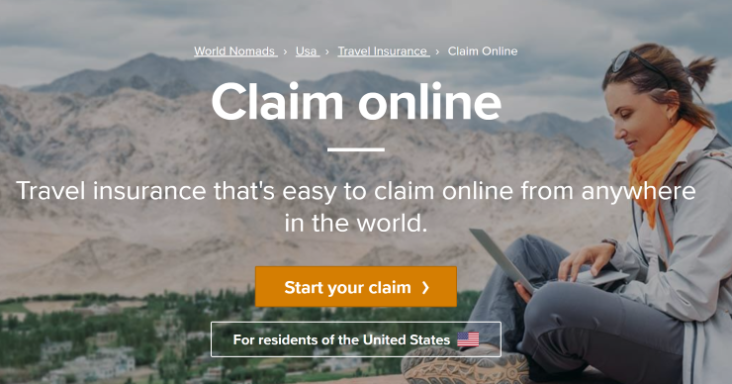 World Nomads likes to keep things simple and only offers 2 options for levels of coverage: Standard Plan and Explorer Plan.
Both plans are very comprehensive and cover both health and travel expenses, but the Explorer Plan has higher limits of coverage (quoted in local currency) and costs about 10-40% more.
According to World Nomad's terms for the Standard and Explorer Plans, the following are some options for coverage. Actual coverage may vary due to destination and/or residence:
Emergency Stabilization for Pre-Existing Diseases

Emergency treatment to stabilize life-threatening pre-existing medical conditions or chronic illnesses overseas so you can continue your trip or return home

Medical Expenses Overseas Due to Accident or Illness

Coverage for medical expenses overseas due to accident or illness; no coverage for pre-existing conditions

Emergency Dental Treatment

Covers urgent dental treatment due to acute pain, infection, or trauma while overseas

Medical and Dental Expenses Overseas Due to Accident or Illness — Adventure Sports Coverage

Emergency medical assistance, medical treatment, and medical evacuation/repatriation if you are seriously injured or in an accident while participating in certain activities or non-professional sport overseas

Medical and Dental Expenses Overseas Due to Accident, Illness for Pregnancy Conditions (Limited 32 Weeks)

Coverage for emergency medical and dental expenses overseas, related to personal accident, or sudden and acute illness arising from pregnancy, up to 32 weeks gestation

Prescribed Drugs Due to Accident or Illness

Reimbursement for prescribed pharmaceutical drugs for urgent overseas medical or dental treatment

Trip Cancellation

Reimbursement of non-refundable expenses due to trip cancellation resulting from determined events that occurred after the purchase of insurance

Trip Interruption Due to Death, Accident, or Illness

Covers your non-refundable, prepaid travel expenses, and costs to return home early after your trip is unexpectedly interrupted due to your (or your close relative's) death, sudden illness, or serious injury

Medical Evacuation

Emergency ambulance transportation to the nearest medical facility after a sudden illness or serious injury

Medical Repatriation

Emergency repatriation home if you are unable to continue your trip after a sudden illness or serious injury

Personal Accompaniment

Reimbursement of costs to send a person, nominated by the Insured, to accompany you if you are hospitalized for longer than 10 days after an accident or sudden illness while traveling

Return of Minor/Elder

Reimbursement of costs to send an adult, nominated by the Insured, to accompany children under 12 years and/or elders who can not travel unaccompanied on their return home if the Insured is unable due to an accident or sudden illness

Checked Baggage Loss

Cover for your registered, checked-in baggage if it is lost, stolen or your suitcase(s) are accidentally damaged by a common carrier

Delayed Baggage

Payment of emergency financial assistance for essential expenses if your luggage is lost, totally or partially, and not located within 6 hours

Flight Delay

Reimbursement of food expenses, dislocation, and accommodation if your flight delay is longer than 4 hours

Accidental Death — Repatriation of Remains

Indemnity payment of expenses with the release and transport of the Insured's body from the location of occurrence of the event to the domicile or place of burial

24 Hour Emergency Medical Assistance

The emergency assistance team is available 24 hours a day, 7 days a week in case of death, sudden illness or accident while overseas

Assistance — Theft or Loss of Travel Documents

Assistance services if your passport, credit cards, and travel documents are lost or stolen

Assistance — Lost Baggage

Assistance to help locate your luggage and return it to you after it was lost or delayed by a common carrier

Assistance — Transmission of Urgent Messages

With your permission, World Nomads can advise and console your family, company, or private doctor about your health condition and location

Study, Work, and Volunteer

Emergency medical assistance, medical treatment, and medical evacuation/repatriation if you are seriously injured or in an accident while you study, work, or volunteer overseas; you must have the appropriate visa and/or be allowed to study or work under the local laws of the country

Concierge

Concierge Services help you to get the most out of your trip by supplying personal assistance
Additional coverage in the Explorer Plan as described per World Nomads:
Physiotherapy Treatment Due to Accident or Illness

Reimbursement of emergency physiotherapy treatment, made under medical orientation, due to personal injury or sudden illness occurred during the travel period

Missed Flight Connection

Reimbursement of food expenses, dislocation, and accommodation in case of a missed connecting flight due to a delay greater than 4 hours

Accidental Death

Compensation in case of accidental death while overseas

Partial or Total Permanent Disablement

Compensation to the Insured if you suffer a partial loss or reduction of function or total loss or function to your limbs or organs in an accident while traveling
What About My Credit Card Travel Insurance?
Many travel credit cards offer some level of travel protection and insurance for you and your immediate family when you purchase your trip with the card.
Unfortunately, Citi and Bank of America do not offer travel protection as a benefit with their cards. But here is a quick look at the major banks that do and what they offer.
Chase
Some of the premium travel credit cards, like the Chase Sapphire Preferred® Card, offer some of the industry's best travel insurance coverage options which include:
Auto Rental Collision Damage Waiver
Trip Cancellation and Trip Interruption
Trip Delay Reimbursement
Baggage Delay
Lost Luggage
Roadside Assistance
Travel Accident Insurance
Travel and Emergency Assistance
American Express
American Express offers some pretty valuable coverage, especially the Platinum Card® by American Express that provides emergency medical evacuation and trip interruption or cancellation of up to $10,000 per trip up to $20,000 in a 12-month period.
Other American Express cards like the American Express® Gold Card and the Amex EveryDay® Credit Card offer travel insurance with benefits that include:
Trip Delay
Primary and Secondary Car Rental Insurance
Premium Global Assist Hotline
Lost, Stolen, or Damaged Baggage Insurance
In order to receive these benefits, you will need to book your entire round-trip with your eligible card. However, if you are booking an award flight and pay for the taxes and fees with your American Express, then you will also be covered.
Capital One
Some Capital One credit cards, including the Capital One® Venture® Rewards card, offer some pretty good travel coverage protections including:
Secondary Car Rental Insurance
Roadside Dispatch
Accident Insurance
Lost and Delayed Baggage
Emergency Travel Assistance
Visa Infinite Credit Cards
The Visa Infinite cards cover up to $500,000 for accidental death or dismemberment for cardholders and dependents when the common carrier ticket is purchased with the eligible card.
Wells Fargo Visa Cards
If you have a Wells Fargo Propel American Express® or other Wells Fargo consumer credit card, you are covered for up to $150,000 of Worldwide Travel Accident Insurance.
If you happen to have the Wells Fargo Visa Signature card, you will receive $1,000,000 Worldwide Automatic Common Carrier Travel Accident Insurance when your common carrier ticket is paid for in full with your card.
Is Credit Card Travel Insurance Enough?
Overall, having a travel credit card with strong travel protections is great in combination with a more comprehensive insurance plan like one from World Nomads.
However, on their own, many credit cards fall short in their coverage options, especially if you are looking for foreign medical coverage.
If you still aren't sure what protections your credit card offers, call the number on the back of the card for more details.
Hot Tip: As always, let us help with that research, explore our list of the best credit cards for travel accident insurance.
Comparing Plans
Like most things, not all travel insurance plans are created equally. There are different levels of coverage that you can pay for depending on your needs and budget.
World Nomad Plans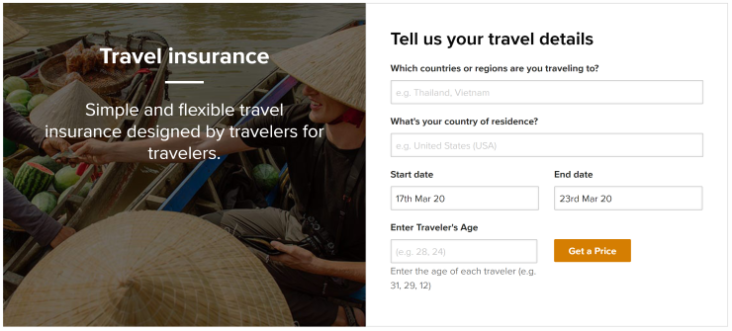 As mentioned above, World Nomads offers 2 price points: the Standard Plan and Explorer Plan.
The good news is that both options offer excellent coverage. Even the cheapest plan offers extremely comprehensive medical and trip insurance.
Coverage pricing will vary depending on the number of travelers, their age, trip duration, trip destination, and country of residence.
Here are a couple of sample prices:
| | | |
| --- | --- | --- |
| | Standard Plan | Explorer Plan |
| Single American Resident (35 years old) traveling to France for 1 week | $69 | $112 |
| 2 American Residents (35 years old) traveling to France for 1 week | $139 | $224 |
| Family of 4 American Residents (2 adults, 2 young children) traveling to Mexico for 1 week | $215 | $346 |
| Single German Resident (40 years old) traveling to the U.S. for 1 week | $42 (€38) | $46 (€42) |
| Family of 4 Brazilian Residents (2 adults, 2 young children) traveling to the U.S. for 1 week | $86 (R$438) | $97 (R$495) |
As you can see, the prices vary a lot depending on where you are going and with how many people.
There tends to be a sweet spot between 3-6 people where the price doesn't change that much, so if you are traveling with a group, consider sharing a plan.
The Explorer Plan offers higher limits of coverage in case of a serious accident as well as Missed Flight Connection coverage, so if you have a complex itinerary, it might be worth the upgrade.
Bottom Line: I always purchase the Explorer Plan because the cost difference is so small for Brazilian residents traveling to the U.S. for some reason, and if I actually needed to activate any of the extra coverage features, it would easily offset the price. 
Alternative Companies
Of course, companies wouldn't offer such comprehensive coverage if there wasn't some competition.
You could spend hours doing research to find the best travel insurance company for you and your family.
Save yourself some time and read our ultimate guide to buying the best travel insurance before you start going down the internet rabbit hole.
We compared all of the top travel insurance companies, including:
If you are still ready to do some research, start at TravelInsurance.com where you can easily compare plans all in 1 spot.
My Personal Claim Filing Experiences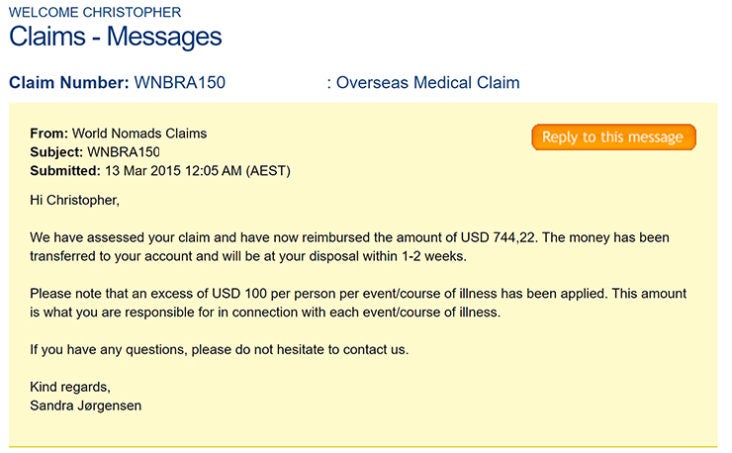 My favorite part about using World Nomads is the ease of use, and that is no different whether I am purchasing a plan or filing a claim.
Over the past 10 years, I have made 6 claims, all medical-related. While the process has changed over that time, 1 thing that hasn't changed was the speed and efficiency of the claim process.
Originally, I could file my claim via a form on WorldNomads.com and a deposit would be made in my bank account within a few weeks.
Nowadays, it appears that the process is slightly different based on your country of residence. In Brazil, for example, I submit all of my documentation via email and receive reimbursement within 30 days of all approved paperwork being received.
Here are some examples of when my family and I needed to file a claim.
Hurt Back in New York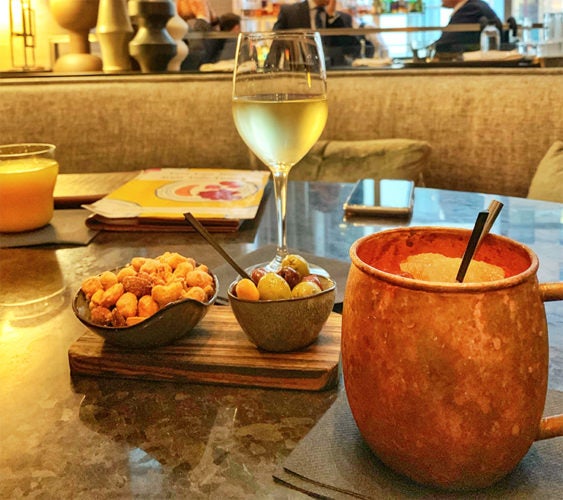 I have always had a bit of a sensitive back, and one afternoon when we were loading our, very heavy, luggage on the Amtrak train from New York to Boston, I threw my back out.
It was a long and painful ride up the Northeast Corridor; although the ride was actually smooth somewhat enjoyable, thanks to the view. As soon as we arrived in Boston, I went straight to the emergency room because we had a flight back to Brazil in the morning.
Just walking into the emergency room cost me $1,000, which I put on my Citi Prestige® Card. After they checked me out and handed me some pain killers, I logged onto my computer and filed a claim online.
Within a couple of weeks, I had a deposit in my account for all of my expenses minus the $100 deductible.
Breastfeeding Issues in Boston
When our daughter was about 6 months old, we were visiting family in Boston and my wife was having a lot of pain while breastfeeding.
She couldn't wait 2 weeks until we flew back to Brazil to see her doctor, so we did some research and found the most highly-recommended specialist in the area.
We were seen immediately, paid everything out-of-pocket (~$500), and were reimbursed within 2 weeks.
Unfortunately, the issues were not fully resolved for months, but being able to see a doctor that we trusted was a huge relief.
Stomach Virus in Montreal
I had flown from Rio de Janeiro to Montreal to meet up with some friends for 3 days. The day I arrived, I came down with a terrible stomach bug.
I tried toughing it out in the hotel room, but I wasn't getting any better on my own and I didn't want to risk losing the whole weekend. So, I went to the emergency room, got an IV, did some bloodwork, took some medicine, and was ready to go the next day.
That emergency room visit was another $1,000 worth of points, minus the deductible, and the reimbursement was deposited in my bank account in 3 weeks.
Sick Kid in Vermont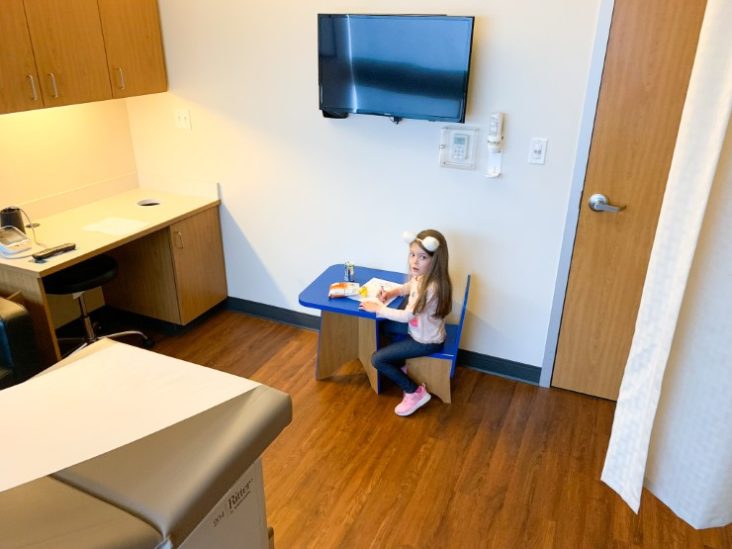 If you have young children, you are probably very familiar with sore throats and ear infections.
When we landed in Burlington and our daughter started complaining about ear pain, we knew there was no point in waiting to see if it got better before our flight home in 2 weeks.
We immediately took her to an urgent care clinic, which was much nicer and cheaper than the emergency room, and they took care of her right away.
That 30-minute visit cost us $200 for the visit, plus $20 for medicine. Unfortunately, the $100 deductive wiped out almost half of that, but it was a relief knowing that, no matter how much treatment she needed, we were never going to have to pay more than $100.
Final Thoughts
At the end of the day, having insurance (whether it be travel, car, health, or home) is about peace of mind. We all hope that we will never need to use our insurance, but when we do, we are so glad that we had it.
Knowing that your family's health will be protected regardless of where you are can be priceless and can make traveling so much more enjoyable — never having to worry about "what if."
I have been using World Nomads for about 10 years now. Every once in a while, I will jump down the rabbit hole and start comparing all of the travel insurance plans out there, but I always end up coming back to World Nomads.
Prices are always competitive and the way World Nomads has treated me when I have needed to file a claim will keep me coming back for years to come.
Safe travels!
---
All information and content provided by Upgraded Points is intended as general information and for educational purposes only, and should not be interpreted as medical advice or legal advice. For more information, see our Medical & Legal Disclaimers.