The Amex EveryDay® Credit Card — Full Review [2021]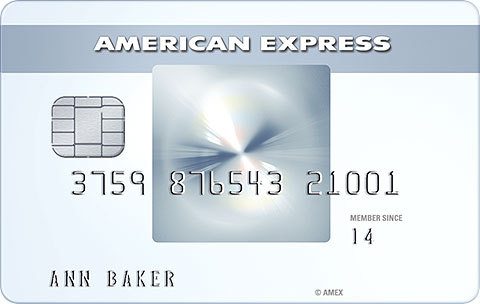 "Membership Rewards with a 20% Bonus"
You can earn 2x points at U.S. supermarkets for the first $6,000 spent in a year, and if you make 20+ purchases in a billing period, you will get a 20% bonus on all points earned!
The information for The Amex EveryDay® Credit Card has been independently collected by Upgraded Points and not provided nor reviewed by the issuer.
---
You've started to earn Membership Rewards points and you realize that a lot of your spending categories aren't covered.
Now, you're wondering if there is a better card to use for all those "in-between" categories.
Luckily, there is The Amex EveryDay card to help you out in these gaps!
Amex EveryDay Card — Snapshot
Welcome Bonus & Info

(Partner Content)

Earn 10,000 Membership Rewards points after you spend $1,000 on the card in your first 3 months
Earn 2x points at U.S. supermarkets on up to $6,000 in purchases each year, and 2x points at Amextravel.com
1x points everywhere else
Make 20 or more purchases with your card in a billing period, and earn 20% extra points
0% intro APR on purchases for 15 months (after that, a variable APR of 12.99% to 23.99% applies)
$0 annual fee

Card Categories:

Rewards Center

Customer Service Number

1-800-528-4800

Login Link

Related Articles
The Ideal Cardholder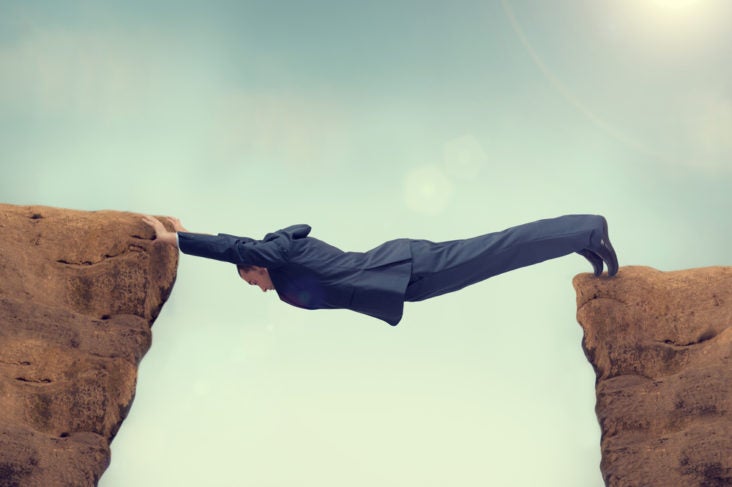 The Amex EveryDay Card Points Categories and Annual Fee
Apply for this card and earn a welcome bonus (see above) if you spend a specific amount in purchases over the allotted time.
Then, for the first $6,000 you spend, you'll earn 2x reward points at U.S. supermarkets in the year. After that–and for all other purchases–you will earn 1x points.
The card comes at no annual fee.
Bottom Line:  The Amex EveryDay card earns 2x points at U.S. supermarkets (for the first $6,000) and 1x points for everything else.
The Amex EveryDay Card Benefits – 20% Bonus
One great benefit of The Amex EveryDay card is the point bonus you can earn each month. For months where you make 20 or more transactions, your points get a bonus of 20% on top of your other points earned.
While there are a few restrictions, such as returns and fees, you will still find this makes for an effective reward point earning card. The 20% bonus makes the categories worth 1.2x and 2.4x per dollar.
Finally, you will have access to the American Express travel portal and travel transfer partners, which allows you to really maximize the value of the points you earn.
Other Benefits: Insurances and Services
While this is not an ultra-premium card, you will still have access to a few different insurances. These include car rental and travel accident insurance along with purchase, return, and warranty insurance.
Additionally, you will have a Roadside Assistance and Global Assist hotline for use in cases of travel emergencies.
While the hotlines are complimentary, any third party services will still cost you money.
Great Card If
You routinely make over 20 purchases on your cards each month
You are looking for a solid Membership Rewards point earner and don't heavily spend in any one category
You will utilize the travel benefits that American Express offers
Don't Get If
You are not a big traveler
You don't use your card for many transactions each billing period
You don't shop at supermarkets frequently
Amex EveryDay Card — Fees
Annual Fee

Foreign Transaction Fees

2.7%

Interest Rates

0% on purchases for 15 months
Ongoing APR: 12.99% to 23.99% Variable

Late fees

Up to $40
Penalty APR: 29.99% Variable

Cash Advance APR
Best Way To Maximize Amex Points
To utilize The Amex EveryDay card to its fullest, you should try to use it for as many of your transactions as possible. Here are some additional ways to ensure you earn the most Amex points:
Tip #1:  If this is not your only card, then try to use it for all instances where you would make less than 1.2x points per dollar, making sure to reach the 20 transaction limit each month.
Tip #2:  You can earn 2x points in the AMEX Travel Portal if you have any travel to book, but be aware that you may not be offered the best deal (so you will need to check around).
You will also not be eligible for the 20% bonus on the extra one reward point you earn from the travel portal, although your standard 1x point earning will remain eligible.
Tip #3:  Check your American Express Offers at the bottom of your account summary screen frequently to see if you have additional points-earning deals.
You will often find 2x point deals on additional vendors that could last for months or even the rest of the year.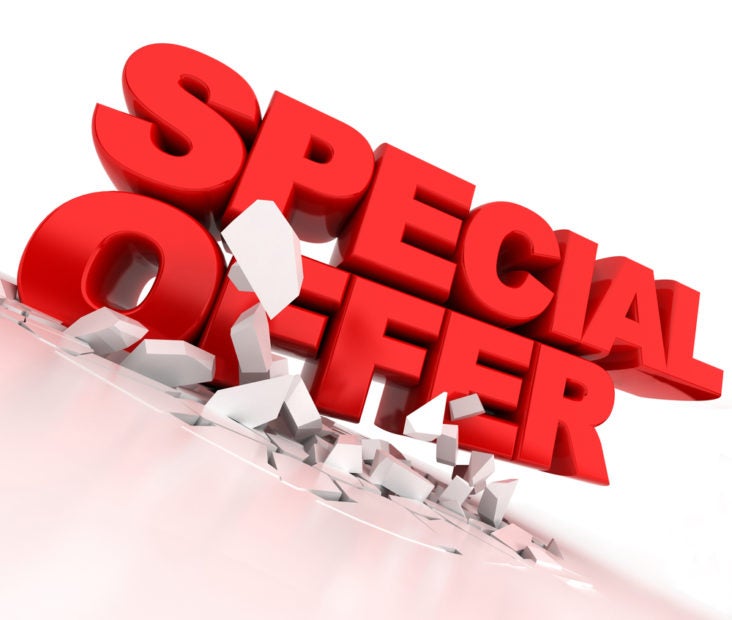 Best Way To Redeem Amex Points
American Express Membership Rewards offers many options for redeeming your points. Here are a few of the different options, separated by category depending on how valuable they are.
Low Value Redemptions
Typically coming in under $0.01 per point, you can use The Amex EveryDay card from American Express points for the following choices:
Earn statement credit
Purchase gift cards
Shop directly with Amazon.com, BestBuy, or other current retail partners
Purchase event tickets through Ticketmaster, Telecharge, or AXS
Shop in the American Express mall
Pay for hotels in the travel portal
Pay for an AirBnB stay
Medium Value Redemptions
These redemptions are usually worth $0.01 or slightly above:
American Express gift cards (and some of their other gift card partners)
Purchasing vouchers through certain companies, such as AMC Movie Theaters
Donate to charities
Pay for flights in the travel portal
High Value Redemptions
The only option here (and our recommended usage) is to transfer points to the American Express transfer partners such as airlines and hotels.
By doing this, you will be able to squeeze $0.02 and above per point, with a minimum transfer of 1,000 points.
Some of the travel partners will be more valuable than others, and several of these partners have less than a 1:1 transfer ratio.
Also note that when you do transfer points, you will be charged a $0.0006 fee per point, up to $99 maximum per transfer.
American Express has both hotel and airline partners through its Membership Rewards program. Here is the full list for each category.
Amex Airline Transfer Partner
Min Transfer
Transfer Ratio
(Amex > Partner)
Transfer Time
AeroMexico
1,000
1:1.6
2-12 days
Air Canada
1,000
1:1
Almost Instant
Alitalia
1,000
1:1
Almost Instant
Aer Lingus
1,000
1:1
Almost Instant
ANA
1,000
1:1
3 days
Avianca LifeMiles
1,000
1:1
Almost instant
British Airways

1,000
1:1
Almost Instant
Cathay Pacific
1,000
1:1
Up to 1 Week
Delta Air Lines
1,000
1:1
Almost Instant
Emirates
1,000
1:1
Almost Instant
Etihad Airways
1,000
1:1
Almost Instant
Flying Blue Air France/KLM
1,000
1:1
Almost Instant
Hawaiian
1,000
1:1
Almost Instant
Iberia
1,000
1:1
1-3 days
JetBlue
250
1:0.8
Almost Instant
Qantas
500
1:1
Almost Instant
Singapore Airlines
1,000
1:1
1-2 days
Virgin Atlantic
1,000
1:1
1-2 days
Alternatives to the Amex EveryDay Card
If you are a heavy spender in the U.S. supermarket category, you may max out your 2x point benefit before the year is up. While you will still have access to the 20% point bonus, this will affect your ability to earn.
Without any other bonus categories, the card can fall short of some of the other point earning cards out there. For instance, the American Express® Gold Card earns points much more quickly.
Not looking for travel rewards? You would likely be much better off with the Blue Cash Everyday® Card from American Express or Blue Cash Preferred® Card from American Express cards. These earn 3% and 6% cash-back in U.S. supermarkets, respectively.
One last drawback is that when factoring in the 20% bonus, it will not work for any bonus points you earn in the AMEX Travel Portal, which is unfortunate.
The Gritty Details: Everything Else You Need To Know
While the 20% bonus works for most points, there are a few exceptions. This includes earning points on fees and interest, as well as bonus points earned in the AMEX Travel Portal.
American Express also now prohibits earning welcome bonuses for any specific cards more than once in a lifetime, so if you've had the card in the past, you will not be able to earn a welcome bonus again.
Also, make sure you are shopping at an American Express qualified supermarket. Anything not qualified in that list will only earn 1x points, as will any supermarkets outside the U.S.
The card has a foreign transaction fee of 2.7% anyway, so you shouldn't use this card overseas when there are plenty of other credit cards that don't carry foreign transaction fees.
Other Unique Features
Below, we list all the other benefits available on The Amex EveryDay card.
(Unless noted, all third party services provided will cost money.)
Roadside Assistance – In the event of an accident on the road, you can call this free hotline to be connected with some third party services to help tow you, change your tire, or jump your car.
Car Rental Insurance – You will have access to car rental insurance as long as you decline the rental agency's waiver and pay for the car with the Amex EveryDay card.
Global Assist Hotline – Another hotline available is the Global Assist. When you are in a bad spot while traveling anywhere, you have access to this hotline any time to be connected with someone who can find you the services you need, whether this is a lawyer, medical assistance, or anything else.
Entertainment Access – American Express provides tickets to popular events that they pre-purchase and make available only to their card members. This can be concerts or VIP experiences not available anywhere else.
Extended Warranty – Extend the warranty of your purchases by up to one year when paying with the card. Certain restrictions apply.
Purchase Protection – After purchasing an item, you will have up to 120 days of coverage in case the item is stolen or inadvertently damaged.
Return Protection – For 90 days from the purchase date of an item, this insurance will cover you in case you need to take an item back and the original vendor won't allow a return.
Travel Accident Insurance – In case of an accident while traveling on a common carrier, the travel accident insurance will cover your medical expenses and other costs associated with the accident.
ShopRunner – A free shipping service for a number of online businesses is available for members of the card.
Frequently asked questions
Why get The Amex EveryDay card? Is it worth it?
The card is a great beginner card for earning points that also has a surprisingly high value when used correctly.
Because it has no annual fee, there is no downside to owning the card. Each dollar spent on the card will return value to you, making the card worth it.
What are The Amex EveryDay card benefits?
Using the card at U.S. supermarkets will earn you 2x points per dollar for the first $6,000 of purchases each year. You'll earn 1x points everywhere else.
You can also earn 2x points in the AMEX Travel Portal.
The most valuable benefit of the card is that after making 20 purchases on the card in a billing period, you will activate a 20% bonus on all points earned that month.
This makes your points earning rates 1.2x and 2.4x!
Additionally, the card has some fringe insurances like rental car and travel accident insurance, as well as some service hotlines and purchase protection.
Does The Amex EveryDay card use Membership Rewards?
Yes, this is a Membership Rewards card. All MR cards pool points into a common account, and these points can be redeemed for many awards. The highest value reward is travel partner point transfers.
Who are The Amex EveryDay card travel partners?
American Express Membership Rewards transfer partners include JetBlue, Hawaiian Airlines, British Airways, Marriott, and more.
When do American Express points expire?
You will not lose your points as long as you have at least one Membership Rewards card open.
Because points are not tied to any specific card, you can cancel the card and still keep the earned points as long as you have other MR cards.
When do Membership Rewards points post to your account?
Most of the time you will see them after your billing statement closes, but it could take two to three months in some cases.
Is there a foreign transaction fee on The Amex EveryDay card?
Yes, you will have to pay a fee of 2.7% for using the card outside the United States.
Is The Amex EveryDay card a 0% APR card?
Yes, the card typically has an introductory APR period.
How much are Amex points worth?
Amex offers a variety of ways to utilize your Membership Rewards points earned with the card. Depending on your choice, your points will be worth anywhere from $0.005-$0.02 each.
A great value for points comes from transferring them to travel partners to be redeemed for awards travel.
How do you redeem American Express rewards?
Log in to your American Express account and navigate to Membership Rewards to find all the ways you can use your points.
How do you transfer Membership Rewards points to partners?
Inside the Membership Rewards portal, you will find the option to go to the "Travel" menu, under which you will see the option to transfer your points to travel partners.
This must be done in increments of 1,000 points at a time.
What is The Amex EveryDay card login?
Travel prices are about to surge from pent-up demand.
Use this points strategy to lock in pennies-on-the-dollar pricing in 2021, all without being a frequent flyer...
How do I only pay $30 to go to Hawaii, $200 for business class to Asia or just $150 to Europe?
Discover the real-life strategies that anyone can use to enjoy limitless travel (even on a limited budget!)
Just sign up below and I'll send you the Limitless Travel Playbook instantly:
We respect your privacy. Please view our privacy policy here.