Military Veterans' Travel Guide – Ideas, Discounts, & Resources
Many people view the military community almost as an extended family. If you're part of that special club in any capacity, you'll often feel the gratitude and appreciation being directed your way by everyday members of the public, as well as a host of business owners who can offer you more than just their thanks for serving your country.
Over 8 million consumers are part of that military community when you count active duty, retired personnel, reservists, and military employees. Adding in the immediate families of past and present military personnel, you soon appreciate that this a big group of people who businesses would like to keep happy and recognize.
Many travel and leisure providers offer discounts to military veterans as their own gesture of appreciation for the time these veterans have served. However, it can often be difficult to instantly locate veterans' discounts on general travel websites or know where to get the best possible travel deal.
This guide aims to provide resources that veterans can use to find travel discounts. There is a wide range of continuing and promotional discounts and incentives available, and these can often be found via resources like travel clubs, booking websites, flight websites, resorts, and cruise lines.
Here is a comprehensive guide to getting recognition for your military service in the form of discounts, special offers, and incentives.
Travel Organizations for Military Veterans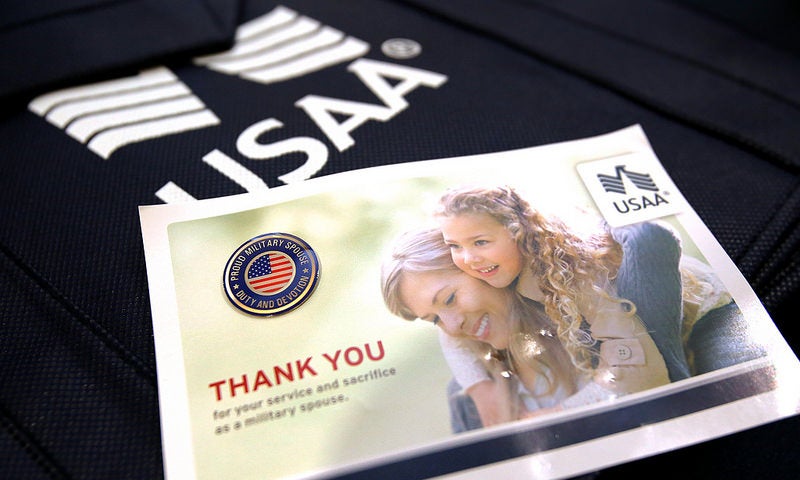 There are a number of organizations and programs that veterans can join to get special access to travel benefits and other advantages. These programs are often free for eligible U.S. veterans, and applications can be submitted online. Here are several organizations that veterans can choose from:
United Services Automobile Association (USAA) Travel Deals: USAA offers insurance, banking, investment, and retirement services to both active and former military service members. Military family members may also be eligible. In addition to the free financial resources that USAA members receive, veterans can also check out the special travel deals. On the organization's Travel Deals page, visitors can explore Car Rental Services as well as deals on flights, hotels, cruises, and travel insurance that can only be accessed by registering online as a member. The website also gives travel advice and has a large section of Travel Discounts.
GovArm: GovArm is an abbreviation of the Government and Armed Forces Travel Cooperative. It was founded by Vietnam veterans who wanted to make it easier for veterans and current military personnel to find the travel deals they wanted. GovArm works with suppliers to source discounts for a variety of travel and leisure activities. The website breaks down travel deals by type and enables visitors to look at deals within each category of travel activity. There are also GovArm vacation packages that offer full trip itineraries in locations across the world.
Armed Forces Vacation Club (AFVC): The AFVC is a membership organization for active duty, guard, reserve, and retired military employees. It offers weeklong resort vacations starting at very low prices. By visiting the website, military members can search through hundreds of thousands of resorts in over 100 countries. The organization offers last-minute vacation deals, "space available" deals, and short stay deals. Members can also buy travel certificates to be redeemed at affiliated resorts. For travelers in need of inspiration, the AFVC features a Vacation Planning Resource Center full of vacation ideas and travel tips.
Veterans Holidays: This company is part of the Wyndham Worldwide hospitality group, and it finds veterans resort stays at heavily discounted prices (some as low as $50 per night for a condo!). There are over 200,000 resort accommodation options to choose from worldwide and at least 100 different countries to visit. Veterans Holidays offers free membership to all veterans of the U.S military, and the travel discount scheme allows you to bring guests on vacation too. The company aims to open up the possibility of traveling to destinations in Asia, Australia, Africa, and beyond by making accommodation costs more affordable.
In Honor of our Troops Foundation (IHOOT): This organization originally started by offering veterans 1 free vacation per year. They have also added another program – the IHOOT Acquisition Program – that offers discounted accommodation rates to members all year round. You can apply for free vacations that are aimed at offering rest, recuperation, and healing to help military families reconnect with each other. There are 100 locations, including accommodation in places like Hawaii, California, and Mexico; although the stay is free, airfare is not included. It is also suggested you apply at least 6 weeks before your intended vacation date.
Vacation for Warriors: Specifically aimed at providing free vacations for soldiers who are injured during combat, Vacations for Warriors is a non-profit that was set up in 2014. These vacations are made possible with the help of commercial organizations like American Airlines, who donated 1 million air miles along with other transferable hotel points and timeshare options.
Vettravel: Veteran's Travel Resources helps you access discounted travel rates for military veterans, retirees, and their dependents. There are some tips on the website about how to enter your search to match the options and deals that have been reserved for veterans.
Operationwearehere.com: This website aims to provide a number of different resources for veteran travelers all in one location. If you scroll down the page from the link provided above, you will see additional external links that may prove useful when trying to make travel plans.
Themilitarywallet: The Military Wallet invites you to sign up for a free newsletter to stay up to date with some of the latest deals and incentives available to veterans. There are also plenty of external links to sites where you can apply for tickets and other travel options at reduced costs.
SMART RVing: SMART stands for Special Military Active Recreational Travelers, and this website brings military veterans together to enjoy some RV adventures. SMART RVing aims to source the most competitive RV rental and accommodation prices available for military veterans, and there are regular rallies throughout the country that you might want to attend.
Military Veterans Websites for Bookings
Many travel discounts are available to veterans even if they do not belong to an organization. The following travel booking websites allow veterans to browse for military deals online:
Military.com Travel Benefits: Military.com is a website dedicated to providing military service members, military veterans, and military families with community support and information on the benefits they might have access to. On the organization's Travel Benefits page, visitors can find advice on military travel, getting military deals, and military lodging options. Although some parts of the site focus on active duty members, there are also resources for veterans.
Travelation – Military Travel Deals: Travelation has a search page dedicated to military travel deals, making it easier to book flights with these kinds of discounts. The page shows recently booked military flights as well as a military promotional code that can be redeemed with Travelation.
Expedia – Military Travel Deals: By visiting the Expedia Military Travel Deals page, veterans can sign up to verify their military status. Successfully verified veterans are able to claim Expedia+ Gold benefits like complimentary room upgrades when available, bonus booking points, Gold member rates, and exclusive travel offers. Normally, Gold benefits are only available to those who have spent $10,000 or 15 nights on an Expedia-booked trip, so this is a great deal. Visitors can read more about Expedia+ Gold on the website.
Veterans Advantage: Enroll with Veterans Advantage and get access to a number of travel discounts, special offers, and medical/insurance services that are included as part of the membership package. Qualification includes anyone who served in the military and immediate family members. There is a charge of $4.99 per month for membership to Veterans Advantage, but if you take advantage of the various offers and discounts, the savings should be far greater than this fee. Plus, the $55,000 insurance coverage that comes as part of the deal is worth having.
Booking Flights as a Military Veteran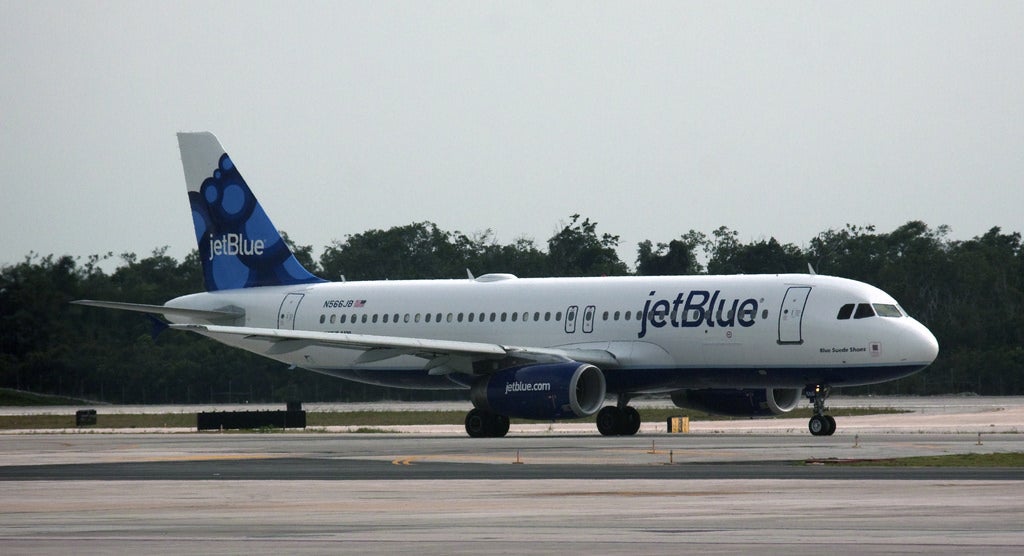 The following websites provide discounted flight booking for veterans:
Military Fares: Military Fares is a website that allows users to search a variety of airlines for military airfares. The platform is a Priceline Partner Network that provides an extensive offering of flights. Recent military deals that users have purchased are displayed so visitors can get an idea of what rates might be on offer when they're searching.
Military Travel Exchange: This website offers an alternative to spending hours searching for discounted flights. Instead, veterans can enter details about their desired departure location, departure date, arrival location, and return date. Then a Military Travel Exchange representative will complete the search and the booking on behalf of the user. Another benefit of using this service is that Military Travel Exchange offers travel financing.
JetBlue: The airline actively encourages veterans on board their flights, and they invite military members past and present to enroll in their Veterans Advantage scheme, which qualifies you for a 5% discount on each flight you book. JetBlue also offers a special military fare class for active duty personnel not traveling on orders, which removes advanced-purchase requirements and bag waiver options.
United Airlines: Enroll in their Veterans Advantage program to get a 10-digit travel discount code that you can use when you book. There are also special offers and other benefits available to members.
MilitaryHops: Although Space Available military flights are not so easy to get these days, you can use this site to see what is available and whether it fits your intended travel plans.
It's also worth mentioning that if you are booking direct with an airline, many of them don't often advertise military rates on their website. You might have to call in order to get a veterans discount when it is available. Discounts may include reduced flight costs, but you might also be offered a free checked bag or other incentive.
Here are some airlines that are understood to offer discount schemes of some sort to veterans:
Booking a Resort Vacation as a Military Veteran
Veterans seeking an all-inclusive resort vacation should check out the websites below to take advantage of deals on resort booking:
Beaches Military Savings: Beaches is an all-inclusive, family-friendly resort that caters to all ages. The company has resorts in Jamaica as well as Turks and Caicos. For former military service members who want to indulge in a Caribbean island vacation, the Beaches Military Savings webpage has information on how veterans can save on their bookings.
Sandals Military Savings: Sandals is another all-inclusive resort that offers discounts to military veterans. Sandals resorts can be found in Jamaica, the Bahamas, Saint Lucia, Antigua, Grenada, and Barbados. Veterans can visit the website to find out more.
Military Travel Discounts at Aqua Hotels and Resorts: Aqua Resorts are found on the Hawaiian islands of Oahu, Maui, Kauai, and the Big Island. Both short-stay and long-stay military discounts are available, and veterans can visit the Aqua Resorts website for details on booking. The website also provides descriptions of the resort facilities and guides for the different Hawaiian destinations.
Military Lodging
It is worth mentioning that if you are trying to save on costs, you might be able to find military lodging near to your chosen destination.
You can find accommodation if you plan your trip in advance and allow time to reserve a place at least 60 days in advance. Try dodlodging.net to see what options are available. There are centralized reservation systems available to book accommodations with the U.S. Army (866-363-5771), the U.S. Navy (800-628-9466), or the U.S. Air Force (888-235-6343). If you want to stay at a U.S. Marine Corps or a Coast Guard lodge, you will have to search for the nearest lodge to your destination and contact them directly.
Hot Tip: Still in active duty? Check out our list of the best credit cards for active duty military.
Buying Theme Park Tickets as a Military Veteran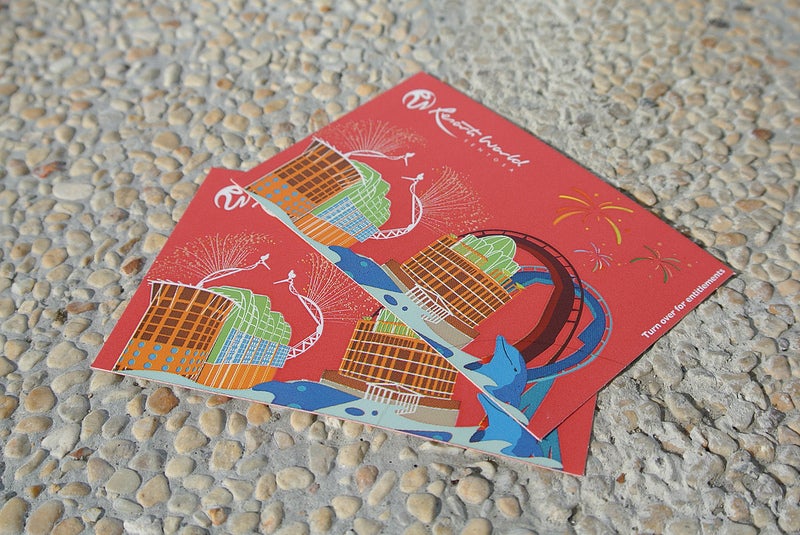 Theme parks are fun for the whole family, and veterans with families are no exception. Military rates help families save on their fun-filled visits to theme parks. Here are some resources to help veterans find military rates on theme parks:
Disney World Military Ticket Rates: Active and retired members of the U.S. military are eligible for special deals at the Walt Disney World theme park. By visiting Disney's Military Ticket Rates site, veterans can check eligibility, look over deal terms, and learn how to take advantage of special prices.
Universal Orlando Resort – Military Ticket Sales: The Universal Orlando Resort has 3 theme parks: Universal Studios, Islands of Adventure, and Volcano Bay. All 3 of these venues offer special pricing for active and retired members of the U.S. military. The page above is dedicated to military sales, and it provides more information on how to obtain discounted tickets. Visitors can also navigate to other parts of the Universal Orlando Resort website to explore the 3 theme parks in greater detail.
Universal Orlando Vacations – Military Vacation Package: Universal Orlando Vacations is the official travel company of Universal Orlando Resort. Savvy travelers should be aware that this travel company website often offers deals that are not shown on the main Universal Orlando Resort website. Active duty and retired military personnel can access special vacation packages that include hotel accommodations, theme park tickets, and early park admission. More information can be found on the website, including information on how to book military packages.
Booking a Cruise as a Military Veteran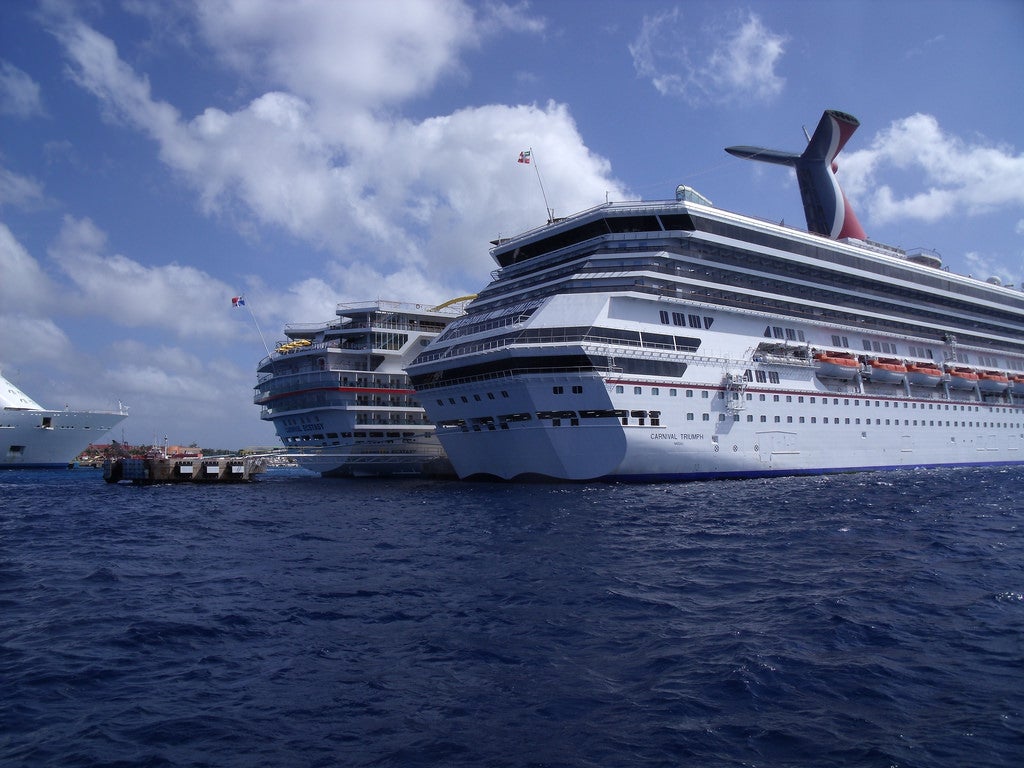 Even cruises offer discounts for military veterans, and these deals can often be located online. Here are some resources from cruise booking websites as well as the cruise lines themselves:
Military Cruise Deals: This website enables veterans to find low rates on cruises, with special discounts obtained through their military status. As a bonus for veterans using this website, Military Cruise Deals monitors all bookings and will offer lower rates if they become available — even after booking. The website includes information on U.S. ports and destinations as well as how to find deals. If veterans want to book a cruise, this could be a good place to start thanks to the special rates and useful advice provided.
Princess Cruises Military Cruise Benefit Program: On the Princess Cruises website, veterans can check out what benefits they may be eligible for when they book a cruise. Perks include free onboard spending money, which can be used for spa treatments, specialty dining, shopping in boutiques, and shore excursions. For those who wish to qualify for this benefit, the application can be accessed online.
Hot Tip: If you've booked your cruise and you're wondering how to pack, check out our printable cruise packing list including lots of great tips and advice. 
Apps for Veterans
If you want to be able to search for deals using your phone, it makes sense to have some apps installed that can help when you don't want to browse the internet. Milisource is billed as one of the leading veterans' mobile apps available, and it has managed to accumulate a database of over 900 veterans benefits so far.
Other apps you may want to download include Discount Soldier, Military Cost Cutters, and Military Discounters.
Featured Image photo Credit: DVIDSHUB
This resource was created by UpgradedPoints.com whose mission is to help travelers earn more points (predominantly through the use of credit cards) — and then redeem those points for maximum value. Dig into our ever-growing Guides & Resources section for even more info.