Thomas Cook Airlines: What to Do When an Airline Goes out of Business
There's no doubt that 2019 has been a tough year for discount airlines. In 2019 alone, 3 major low-cost airlines have gone defunct.
It started with WOW Air in early 2019, and now in September, 2 more European budget carriers have fallen: France's XL Airways and the United Kingdom's famous Thomas Cook Airlines. Both of these carriers operated flights within Europe and to the U.S. and canceled all existing tickets effective immediately.
Even worse, these airlines offered zero support in helping travelers find a new ticket, leaving some travelers scrambling to find a new ticket abroad and others without a ticket home. So, if you've recently found yourself in one of these situations, there's no doubt that it can be pretty scary in the moment.
Thankfully, there are a few things you can do to possibly get your money back (and find a reasonably priced ticket back home if you're stuck abroad).
What to Do When You Have a Ticket With a Defunct Airline
Unfortunately, airlines don't usually provide support when they go out of business. In the case of Thomas Cook Airlines, the airline simply announced it was no longer operating flights effective immediately. Once the planes that were flying landed, the airline effectively ceased to exist, and all issues tickets were simply canceled.
In turn, all ticket holders—no matter if they booked direct, through a travel agent, or through a travel booking website—were simply told to book a different flight on their own.
Travelers who booked through Expedia received the email above. In short, the email states that travelers were on their own to find a new flight without and assistance offered to help them purchase a new ticket.
If you find yourself in a similar situation, not all hope is lost. Here are a few things you can do to try and get a refund for your ticket from a defunct airline.
1. Dispute the Charge With Your Credit Card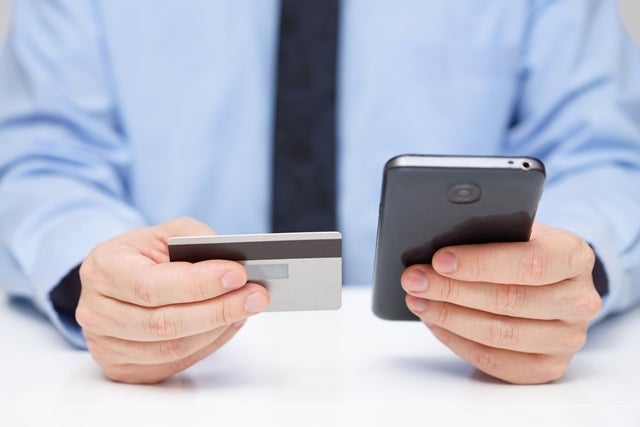 The first thing you should do is dispute the original charge with your credit card.
This is your first line of defense in getting your money back from your credit card company. In many cases, you'll win the dispute because the merchant has not fulfilled their end of the agreement. When writing your dispute, make sure to use language like "The merchant has not delivered the services promised."
This is because credit card disputes are covered by the Truth in Lending Act. This allows customers to dispute "unfair billing practices" (for example, a merchant not fulfilling their end of the agreement) with their credit card companies up to 60 days after being billed for a product or service.
This means that the bank could deny your claim after 60 days, but you should still try and dispute the charge regardless. Banks have been known to issue credit out of goodwill even after this period.
In the case of Thomas Cook, an Upgraded Points reader, who was booked on a Thomas Cook flight from London (LGW) to Palma de Mallorca (PMI), told us that he opened a dispute with American Express shortly after the airline's collapse. Within 72 hours, the dispute was closed in his favor, resulting in the cost of the ticket being immediately refunded to his card.
Just note that this only applies to tickets booked with a credit card. If your ticket was booked with a debit card, you can still dispute the charge, but you're not protected by the Truth in Lending Act. Instead, debit card transactions are covered by the Electronic Fund Transfer Act, which does not protect purchases that aren't fulfilled by the merchant.
So as a general rule of thumb, always use a credit card to book airfare. And if you don't already have a travel credit card, explore our favorite travel cards for some inspiration.
2. File a Claim With Your Traditional Travel Insurance Provider (If You Have One)
Have travel insurance? Check the terms and conditions of your specific plan. Some—but not all—travel insurance plans will cover their customers when their tickets are canceled due to airline bankruptcy.
Depending on your travel insurance, you may receive a refund for your tickets or be rebooked on a new flight at the expense of your insurance provider. So, make sure to call your insurance company to see if you're covered.
3. File a Claim With Your Credit Card's Travel Protections
A variety of premium credit cards include complimentary travel insurance that covers travel mishaps like getting sick before a trip, being delayed overnight, and more. While airline insolvency used to be covered by Chase cards like the Chase Sapphire Preferred® card, the bank removed this protection in late 2019.
But that's not to say that all credit cards with travel insurance don't cover airline insolvency. Make sure to check your card's latest benefits guide to see if your specific credit card protects you from an airline going bankrupt. If it does, make sure to file a claim if you're ever affected by an airline shutdown.
Generally, you'll be reimbursed for any extra charges incurred by the airline's shut down — for example, things like an alternative flight home, hotel room, and meals may be reimbursed. Check with your credit card's benefits guide for specifics.
4. U.K.-Based Flight Packages – File an ATOL Claim
If you're based in the U.K., you may be eligible for reimbursement by filing an ATOL claim. The ATOL—or Air Travel Organiser's Licence—is a British agency that protects travelers that have purchased airfare through a travel package. Thomas Cook customers will be able to file ATOL refund claims with the agency over the coming weeks. Stay tuned to the ATOL's website for more information.
In the case of Thomas Cook, the British government has also been working to bring stranded U.K. nationals back to the country. If this applies to you, contact your local British embassy for more information on finding a flight home.
Finding a Reasonably Priced Ticket Home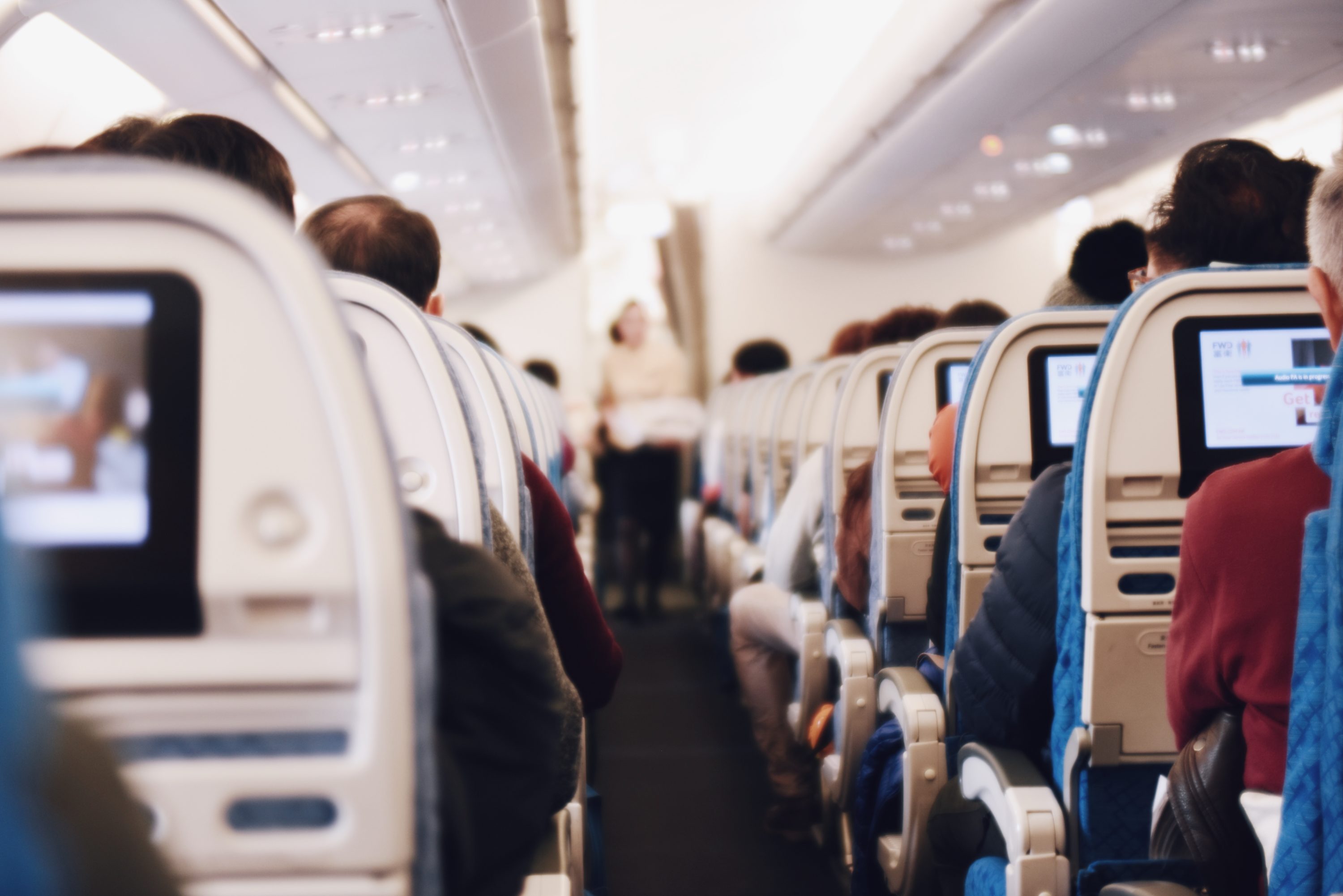 If you've already taken the outbound leg of a flight on an insolvent airline, your return ticket has likely been canceled. While this is undoubtedly a scary situation, there are a few things you can do to find a cheap ticket home ASAP.
We have tips for both booking paid and award fares, so no matter your travel situation, these tips can help you find a flight home quickly and cheaply.
5. Call Competing Airlines and Ask for a Rescue Fare
One of the best ways to find a low-cost last-minute ticket when stranded abroad is to call a competing airline.
While that might sound crazy on paper, competing airlines often offer "rescue fares" to passengers stranded by insolvent airlines. These tickets are often cheaper than the standard fare you'd find on the airline's website at the last-minute, but typically require some sort of proof that you were booked on a now-defunct airline and are stranded abroad.
Sometimes airlines will list these tickets on their website too. One example of this is when Virgin Atlantic publicly offered rescue fares after Primera Air collapsed in October 2018. During this collapse, British Airways, Delta Air Lines, Norwegian, Ryanair, and United Airlines also offered strangers discounted rescue fares out of goodwill.
6. Book an Award Ticket with No Close-In Fees
If you have airline miles or transferable credit card points available to you, you can use these to book a nearly free ticket home if you find yourself stranded abroad after an airline's insolvency. However, each airline treats last-minute award tickets differently—namely, when it comes to fees associated with the ticket.
Some airlines tack on "close-in" booking fees when booking last minute tickets. For example, United MileagePlus bookings cost more miles when they're booked less than 30 days from departure – even if saver award space is available. These mileage surcharges are usually 2,500 to 3,500 miles depending on the route.
Thankfully though, there are ways to avoid these fees. The main way is by booking with airline partners that don't charge extra miles or fees. For example, booking a United Airlines ticket using Avianca's LifeMiles program. This can happen because both United Airlines and Avianca are in Star Alliance, and in turn can use each other's miles to book their respective flights.
With that in mind, here's a look at the best airline points currencies for booking last-minute award tickets. We've focused on finding partners that have the most credit card transfer partners and don't charge close-in booking fees.
Oneworld —  Iberia Avios
Iberia and its Oneworld partners often have good last-minute availability in economy class. When booking 2 days out, you can find a one-way ticket from Madrid (MAD) to Miami (MIA) for just 27,750 Iberia Avios and $118.51. This ticket is operated by Iberia, but you can book many Oneworld partners on the Iberia website.
Currently, you can transfer points to Iberia Plus from American Express Membership Rewards, Chase Ultimate Rewards, and Marriott Bonvoy. Further, you can move points from British Airways to Iberia so long as both your loyalty accounts have been open for at least 90 days.
SkyTeam — Air France / KLM FlyingBlue
Air France and KLM Royal Dutch Airlines share a combined loyalty program called Flying Blue. This program can be used to book flights on all SkyTeam member airlines at varying rates due to its dynamic award pricing. This means that instead of an award chart, flights are priced based on factors like passenger load and date of booking.
While this makes award tickets very expensive with FlyingBlue, there are often good deals to be had.
For example, you can find a one-way tickets from Paris (CDG) to New York (JFK) for just 26,500 FlyingBlue points one-way when booking 2 days from departure There are no close-in booking fees either, just taxes and fees of $149.84.
You can transfer miles from American Express Membership Rewards, Brex Rewards, Capital One, Chase Ultimate Rewards, Citi ThankYou, and Marriott Bonvoy at varying rates. As you can tell by that exhaustive list of partners, FlyingBlue has the most transfer partners of all airlines.
Star Alliance — Avianca LifeMiles
Avianca's LifeMiles program has solid award pricing, low fees, and no close-in fees. Better yet, this Star Alliance partner can book tickets from a majority of Star Alliance partners online, meaning that there's no need to call the airline to book an award ticket. Just book online and pay the taxes and fees with your credit card.
Star Alliance has notoriously good last-minute availability in economy class too. For example, you can find award availability from Manchester (MAN) to Denver (DEN) via Munich (MUC) just 3 days out from departure. The flight costs just 30,000 LifeMiles and $12.91 in taxes and fees one-way.
You can transfer miles from American Express Membership Rewards, Brex Rewards, Capital One, Citi ThankYou, and Marriott Bonvoy at varying rates.
Final Thoughts
Having a ticket with a bankrupt airline is a stressful situation, no matter if you've yet to take your trip or if you're stranded. To protect yourself from ending up in a similar situation, make sure to always book flights with a credit card (preferably with travel insurance).
A credit card always gives you an extra layer on purchases, travel or not. There are more laws in place to protect credit card transactions, and your bank will always be more apt to retrieve funds that they've lent you instead of funds that come straight from your checking account.
Further, make sure to have a plan in place on what you and your family will do if your airline goes into insolvency while abroad. This will make the situation less stressful, and give you peace of mind no matter which airline you're flying.