The 12 Best Hyatt Luxury Hotels to Book With Points for Maximum Value
When evaluating the luxury brands within the Hyatt portfolio, one thing is apparent — the value members receive by booking expensive cash hotels with a relatively low number of points. That's simply not the case with other brands when you're talking about booking similar luxury properties.
This article will be part of what we're calling our "best ways to book luxury hotels" series. Not only are we covering Hyatt in this article, but we'll also evaluate what's offered by the Hilton Honors, IHG Rewards, and Marriott Bonvoy programs in other articles in this series.
For this analysis, we made a few assumptions:
The travel dates are during peak travel time, confirmed by Google Travel, for the city that hotel is in
We took the cash cost of the hotel during a weekend night from 2 separate months
We averaged the cents per point value from the 2 dates to come up with a value for the hotel during peak travel
The goal here is to evaluate the value a traveler would receive booking luxury Hyatt hotels. In January of 2020, we valued Hyatt points at ~1.6 cents per point and used a floor of 2.5 cents per point in value for hotels to make this list.
Cash rates will fluctuate throughout the year, so the value you receive will likely be different than what's shown here. This guide is meant to merely provide ideas of hotels that could present value for your hard-earned Hyatt points.
With that out of the way, let's start with one of the best ways to unlock value in the Hyatt program and that's by being a cardholder of the World of Hyatt Credit Card. We'll then dive into the luxury Hyatt hotels that made our list. From there, you'll learn about how to earn Hyatt points via point transfers from Chase Ultimate Rewards.
World of Hyatt Credit Card
When you're talking about co-branded hotel credit cards, there are several options. No matter your brand loyalty, each chain offers credit cards that entice you to spend on its cards.
For travelers loyal to Hyatt, the great news is that Hyatt offers a fantastic co-branded credit card in the Hyatt Credit Card. It has a moderate annual fee card that also comes with 5 elite night credits and a Category 1-4 free night certificate.
The card earns 4x points at Hyatt and 2x points on airfare, dining, local transit, and gym memberships. If you use this card at Hyatt as a World of Hyatt member, you'd earn 5x points as a loyalty member and 4x points as a cardmember resulting in up to 9x points at Hyatt.
Heavy spenders can earn additional benefits from this card. With every $5,000 spent, the cardmember earns 2 elite night credits. When cardmembers spend $15,000 in a cardmember year, they'll receive a second Category 1-4 free night certificate.
World of Hyatt Credit Card - Earn 30,000 Bonus Points after you spend $3,000 on purchases in your first 3 months from account opening. Plus, up to 30,000 More Bonus Points by earning 2 Bonus Points total per $1 spent in the first 6 months from account opening on purchases that normally earn 1 Bonus Point, on up to $15,000 spent. For a limited time, apply by 9/30/21 and upon approval you'll receive 2 Tier-Qualifying Night Credits for each night you stay from 8/16/21 through 12/31/21.

We like how you also get one free night at any Category 1–4 Hyatt hotel (or resort) every year after your cardmember anniversary. See how to best use your free night for maximum value!
Bottom Line: It's important to note that this is a Chase card that is subject to the Chase 5/24 rule. As such, you'll want to factor that into your credit card strategy.
Hyatt Award Chart
Hotel Category
Standard Room Points per Night
Regency/Grand Club Points per Night
Standard Suite
Points per Night
Premium Suite Points per Night
1
5,000
7,000
8,000
10,000
2
8,000
12,000
13,000
16,000
3
12,000
>17,000
20,000
24,000
4
15,000
21,000
24,000
30,000
5
20,000
27,000
32,000
40,000
6
25,000
33,000
40,000
50,000
7
30,000
39,000
48,000
60,000
8
40,000
—
—
—
World of Hyatt recently announced it would delay a significant change to implement peak and off-peak pricing to the standard award chart shown above. These changes will take effect in 2021, giving you plenty of time to take advantage of standard award pricing.
Best Luxury Hyatt Hotels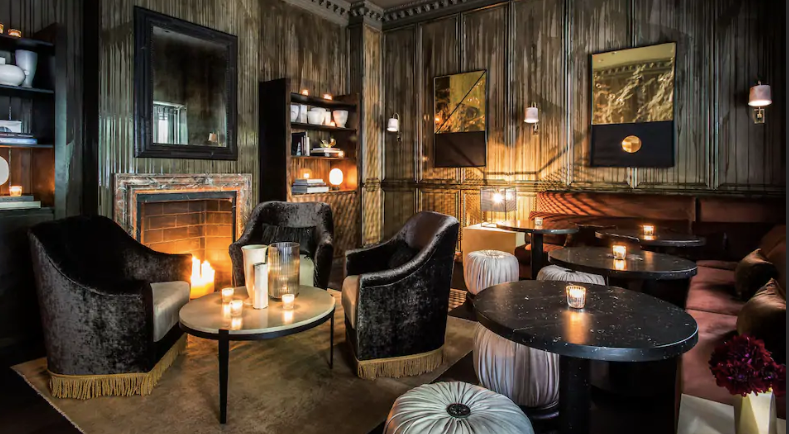 Hyatt is also one of the most valuable travel partners of the Chase Ultimate Rewards program, though it won't deliver the outsized returns that are possible when transferring to airlines to book expensive business class flights.
However, Hyatt doesn't require the gargantuan number of points that are required to book the same luxury-style properties offered by Hilton and Marriott. So while the cash rates are equivalent for luxury properties across Hilton, IHG, and Marriott, the number of Hyatt points required is significantly less, resulting in more value.
The Chase Sapphire Preferred® card and Chase Sapphire Reserve® card are 2 of the best Chase Ultimate Reward credit cards. Each offers high-earn rates in select categories and comes with travel benefits that make it worth holding on to the cards.
Business owners may find value in the Ink Business Preferred® Credit Card, also a Chase Ultimate Rewards credit card. Like the personal credit cards above, this card has high earn rates in select bonus categories that help you quickly earn Chase points that can be transferred 1:1 to Hyatt.
Final Thoughts
Now that luxury properties from Hyatt's recent acquisitions are bookable online, the World of Hyatt program becomes even more valuable. When you add JdV by Hyatt, Alila, Destination by Hyatt, and Thompson to the Park Hyatt and Unbound Collection, World of Hyatt members have more options than ever before.
With all of these new properties and the overall value of Hyatt, we rank Hyatt number 1 in our list of hotel programs. Marriott is a close second followed by Hilton in third and IHG in fourth.
The big knock on Hyatt is its lack of a global footprint. While that's still true when compared to Hilton and Marriott, the gap is closing. Hyatt is not only increasing its portfolio but is adding unique luxury and boutique hotels around the world that make for interesting redemptions.