The 28 Best Ways to Redeem Choice Privileges Hotel Rewards Points
Choice Hotels is a hotel brand that operates over 7,000+ properties across more than 40 countries and territories worldwide. It's not as popular or big as Marriott, Hyatt, Hilton, or Wyndham, but it's still a worthwhile chain to get to know, particularly for budget travelers. If using one of the other major hotel programs isn't an option, consider trying your hand with Choice Hotels.
In this guide, we'll focus on the best redemption properties to use your Choice Privileges points at. Let's dive in.
How to Earn Choice Privileges Hotel Rewards Points
There are several ways to earn Choice Privileges points. We've outlined the basic ways to earn and discuss each of them in more detail:
Earn Choice Privileges points from staying at Choice hotels
Transfer from Citi ThankYou Points at a 2:1 ratio.
Earn Choice Privileges points directly from the co-branded Choice Privileges® Visa Signature® Card
Transfer from American Express Membership Rewards or Capital One Miles (coming soon) at a 1:1 ratio
Transfer from Diners Club at a 1,250:2,400 ratio
Transfer from Amtrak Guest Rewards at a 5,000:15,000 ratio
Generally speaking, it's not suggested to transfer American Express Membership Rewards points to Choice Privileges unless you need to top off your balance or you see excellent redemption value. There are much better ways to use your Amex points for max value!
Remember to account for transfer times if you are booking a popular hotel and transferring points to Choice Privileges.
Choice Hotel Brands and Categories
There are 14 varied hotel brands available in the Choice portfolio. They are:
Choice Hotel Brands
Ascend Hotel Collection
MainStay Suites
Cambria Hotels
Quality Inn
Clarion
Rodeway Inn
Clarion Pointe
Sleep Inn
Comfort
Sleep Inn/MainStay Suites (dual-brand)
Econo Lodge
Suburban Extended Stay Hotel
Everhome Suites
WoodSpring Suites
These are not luxury household names like The Ritz-Carlton, St. Regis, Park Hyatt, or Conrad, but don't underestimate the most upscale brands in Choice Privileges: Ascend Hotel Collection and Cambria Hotels. The midscale brands are Comfort, Sleep Inn, and Clarion Hotels. The economy choices are Econo Lodge, Rodeway Inn, and Quality Inn.
Hot Tip: A new alliance in 2021 with Penn National Gaming, Inc. will offer reciprocal earning and redemption benefits for Choice Privileges members and members of Penn's mychoice loyalty program.
It's important to make a distinction between Choice Hotels and Nordic Choice Hotels, an independent hotel group that is affiliated with Choice Hotels. Here's why that matters:
You can redeem Choice Privileges points at Nordic Choice Hotels
You cannot earn Choice Privileges points at Nordic Choice Hotels
As you'll discover, the best way to redeem your Choice Privileges points is not actually at Choice properties, but rather at Preferred Hotels partners, which are affiliated with the loyalty program. While Choice redemptions can be booked through their website, Preferred Hotels reservations can only be booked by calling 888-770-6800.
The 28 Best Choice Privileges Hotel Rewards Redemptions
Let's begin by saying that most of our best hotel redemptions with Choice Privileges are with Preferred Hotels. Preferred Hotels charge a consistent point price for each property, but Choice Hotels does not.
Instead, Choice Hotels has seasonal pricing that is somewhat tied to the revenue price. This variable pricing means that the exact points price of the property will depend based on the dates booked, popularity, etc.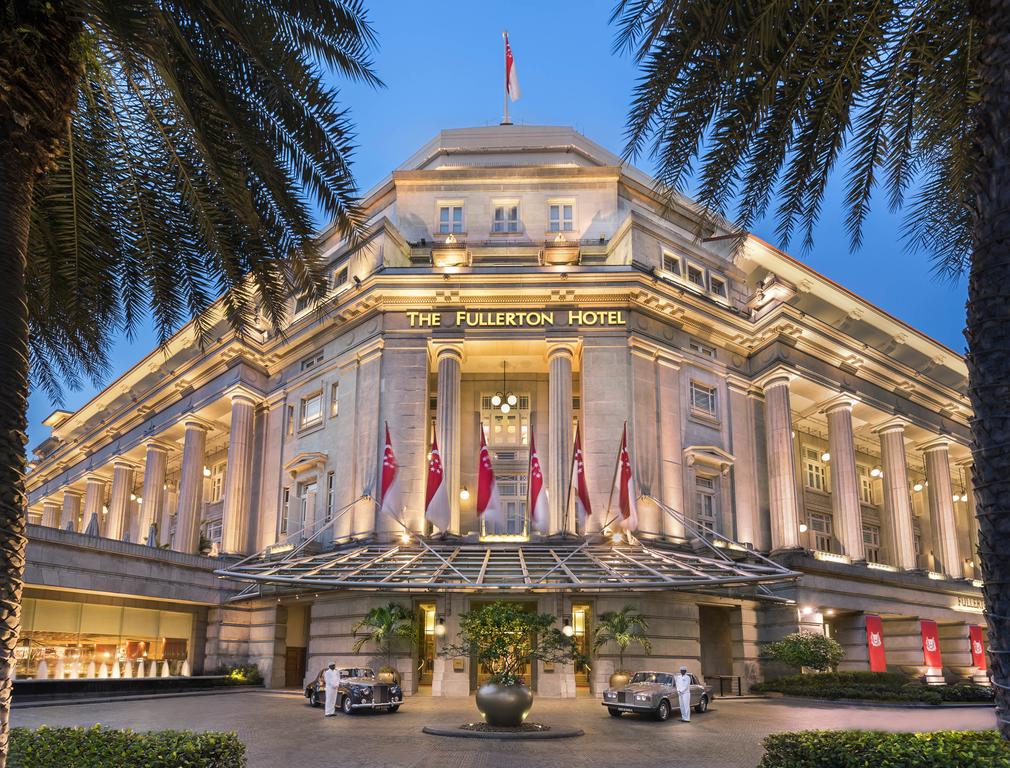 Singapore is a hotbed of activity, whether you're seeing the futuristic Gardens by the Bay, eating phenomenal street food, or bumping shoulders with some of the richest people in the world. It should absolutely be at the top of your bucket list, even if it is at least 17 hours away by flight.
If you've already made up your mind to fly to Singapore, you'll obviously need a place to stay. Choice Hotels is absolutely phenomenal in this regard and a Preferred Hotels partner that you can redeem Choice Privileges points at is the Fullerton Hotel Singapore. This iconic, 5-star luxury hotel is centrally located and has a free local shuttle. You can enjoy free Wi-Fi, a complimentary loan of handy smartphones, and a luxe spa.
Cash prices run anywhere from ~$200 to $400, and it only costs 45,000 Choice Privileges points per night! This will net you a value of up to 0.9 cents per point, which is around 50% to 60% better than the publicly accepted value of 0.5 cents per point!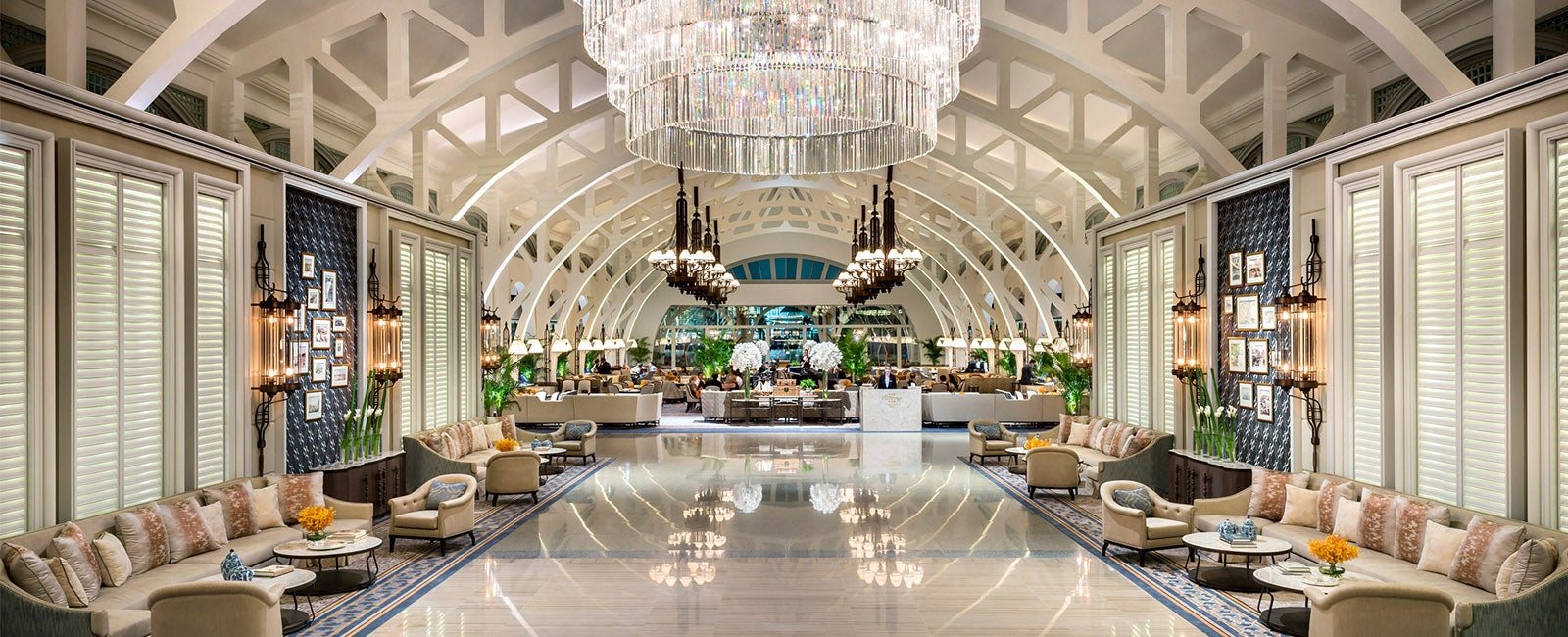 The Fullerton Bay Hotel is even more luxurious than the Fullerton Hotel Singapore. Opened in 2010, this waterfront hotel overlooks the Marina Bay Sands hotel and features lavish furnishings, a stellar location, and loads of freebies (like complimentary tours and shuttle transportation). Be sure to take advantage of the Nespresso machines within every room!
It won Tripadvisor's Travelers' Choice 2019 Award, which is simply a testament to how much this property oozes luxury. With only 100 rooms, this intimate hotel also ranks #1 of hotels in Singapore according to Tripadvisor.
Paid rates start from $430 and up to $600 per night. Cent-per-point values will get you up to 1.1 cents per point, which is double the generally accepted valuation of Choice Privileges points.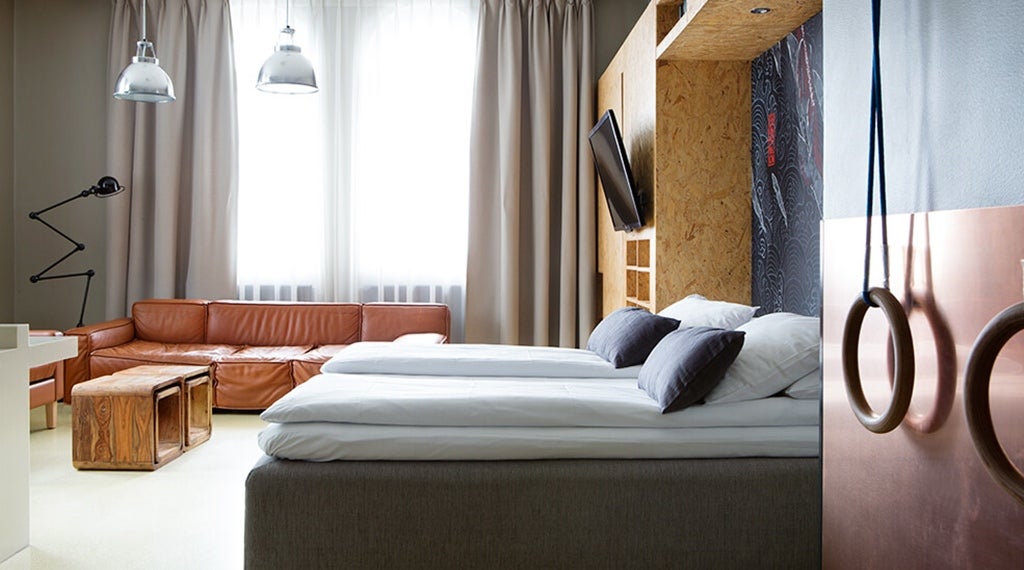 Norway is an expensive destination, and using points to book your accommodation goes a long way in softening travel costs. The Comfort Grand Hotel Central in Oslo is close to nature, shopping, and dining. They also offer complimentary breakfast and 24-hour hot drinks.
With average rates of $150 per night and up to $400 per night, you can book nights starting from 16,000 points per night, a redemption value of 2.7 cents per point (almost 5 times the generally accepted redemption value of 0.6 cents per point).
Comfort Hotel Square (Stavanger, Norway) — From 16,000 Points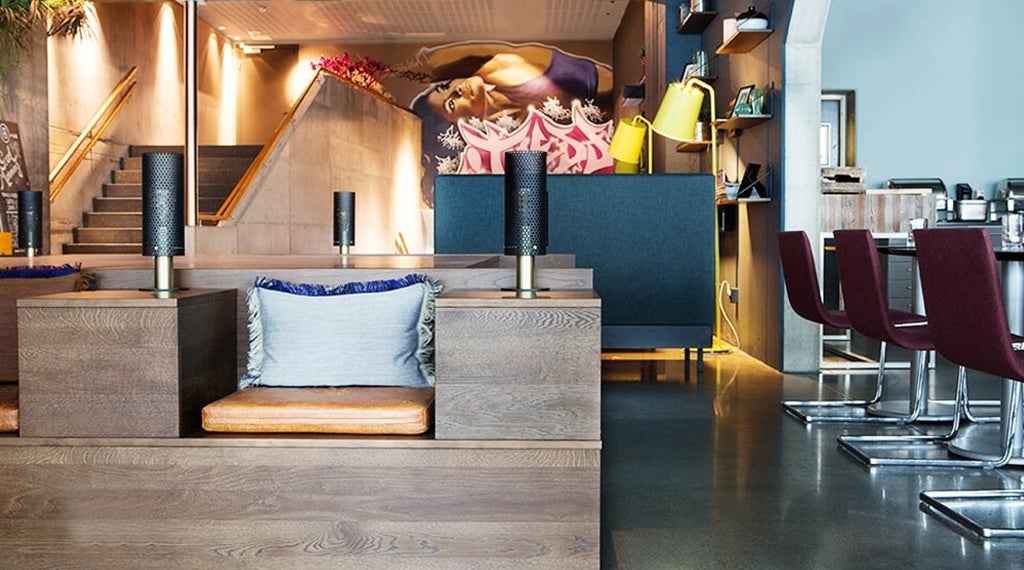 Most visitors to Norway also stop in Stavanger, home to a historic cathedral and plenty of other sights. Another solid choice for using your Choice Privileges points is at the Comfort Hotel Square Stavanger. You'll be pleased to learn that the amenities at this hotel don't stop at the Nespresso coffee makers, free Wi-Fi, and spacious rooms — you'll also enjoy a free breakfast buffet and 24-hour tea/coffee facilities.
Cash prices run around ~$100 to $200 per night, which can get you a value of 1.3 cents per point.
Quality Hotel Saga (Tromso, Norway) — From 16,000 Points
Sold on seeing the Northern Lights? Another awesome Norwegian property is the centrally-located Quality Hotel Saga Tromso. The property has vaulted ceilings, free Wi-Fi, and free breakfast.
Free nights start at 16,000 points and cash prices range from ~$100 to $150 per night.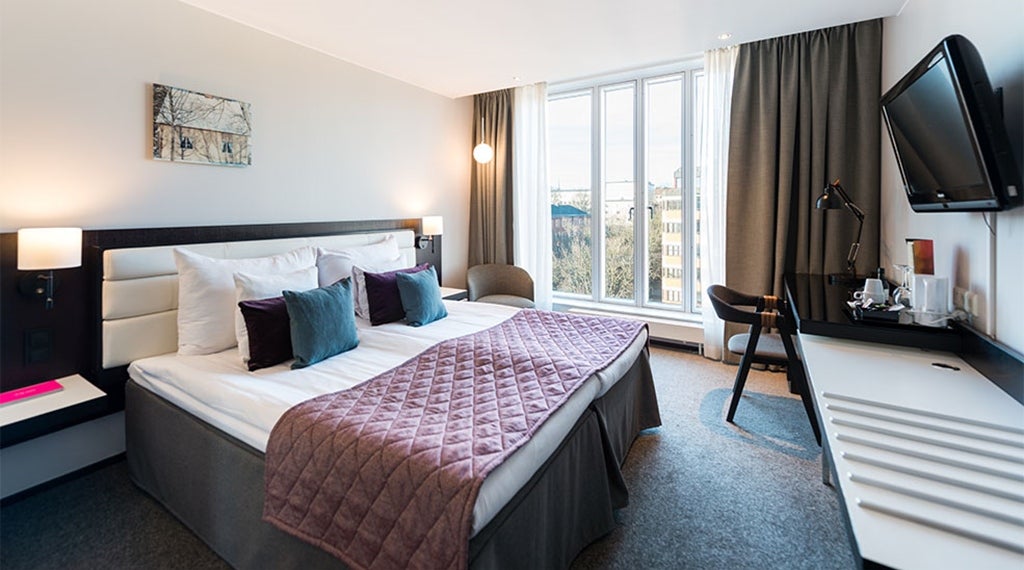 The Clarion Hotel Stockholm is a conveniently located hotel with excellent amenities. The hotel itself looks like a huge glass building and it's extremely close to public transportation (a whole minute's walk!). Wi-Fi and breakfast are both free, and it's a great launchpad to other attractions in Sweden.
Starting at 10,000 points per night, you'll save ~$150 to $250 in cash per night booked here.
Hot Tip: Interested in staying at the Clarion Hotel? Learn how to fly to Sweden on points and miles so you can enjoy a vacation on points.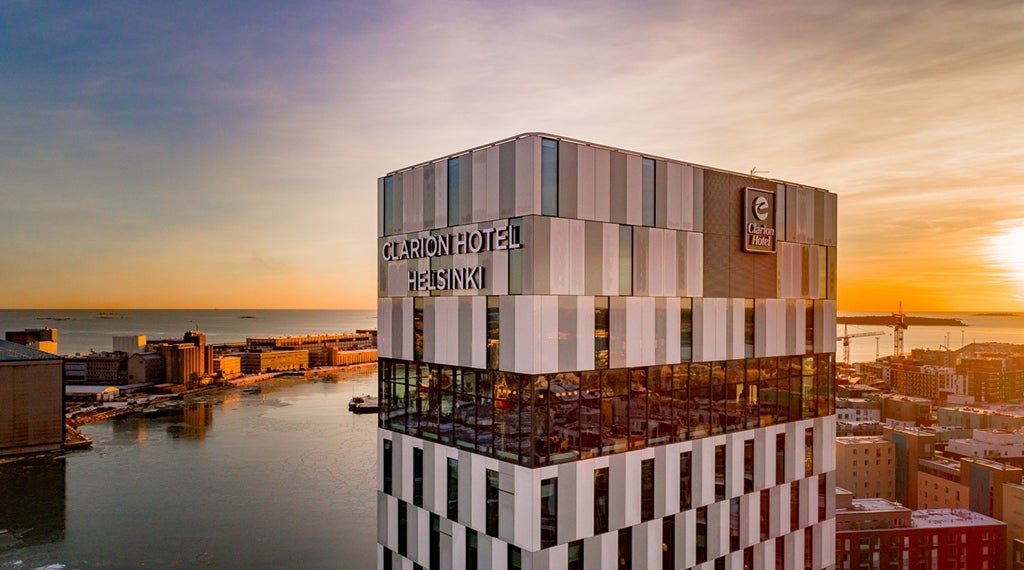 If visiting Finland is high on your priority list, you'll be pleased to find a solid option in the nation's capital. The Clarion Hotel Helsinki claims to be the city's trendiest hotel and offers easy access to the city's attractions. Guests receive a complimentary breakfast buffet and can enjoy a heated rooftop pool, gym, and excellent sweeping views of the city.
Prices can fluctuate anywhere between ~$175 to $400 per night. Considering nightly costs at this hotel start at 25,000 points, travelers should seriously consider this fully-loaded property.
Hotel Brosundet (Alesund, Norway) — From 16,000 Points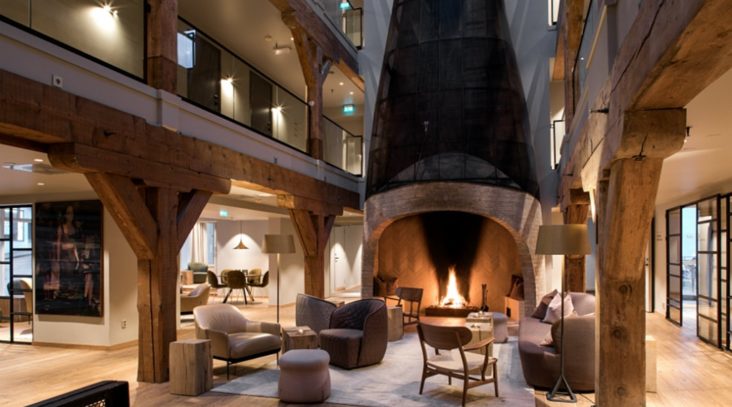 This cozy 4-star hotel is located by the quayside and the former warehouse emphasizes a rustic feel. Upon entering your room, you'll see fully flat-screen televisions, tea and coffee facilities, and free Wi-Fi. Also, breakfast is free, so you won't be breaking the bank in this Norwegian city.
Cash prices range from ~$150 to $350 per night depending on when you book, so paying as little as 16,000 Choice Privileges points per night can be a bargain.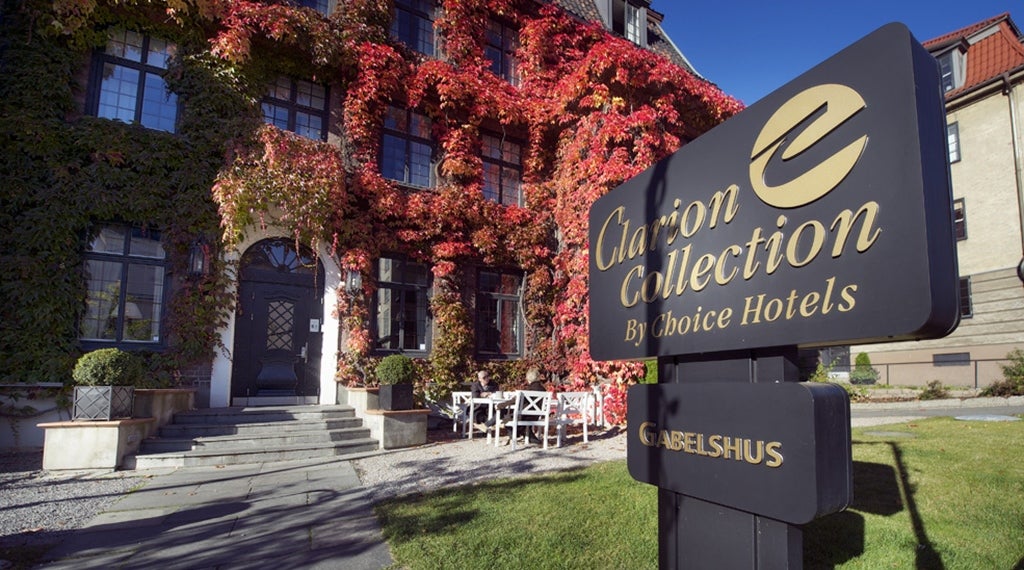 Located in an upscale borough of Oslo, the Clarion Collection Hotel Gabelshus exudes prestige and serenity. This hotel is minutes from huge attractions such as the nineteenth-century Royal Palace. Inside the hotel, breakfast, afternoon snacks, and dinner are all complimentary. You can also utilize the library, lounge, sauna, and fitness center in this amazing hotel.
If you're willing to shell out a minimum of 16,000 points, you'll save around ~$150 to $300 per night in cash!
Selma Spa+ (Sunne, Sweden) — From 30,000 Points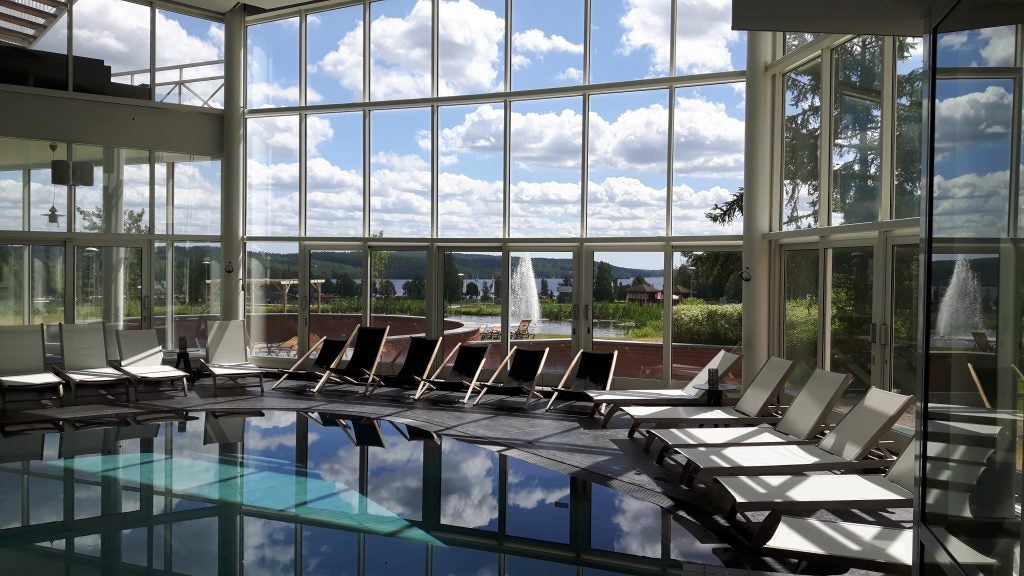 This wellness-focused hotel in Sunne, Sweden is surrounded by nature and overlooks Lake Fryken. Guests enjoy free parking, flat-screen televisions, 4 heated pools, saunas, a spa, fitness center, and more. Rooms also come with free Wi-Fi and buffet-style breakfast.
You can expect to pay a minimum of 30,000 points for lodging at this hotel, which retails at around $180 to $300 per night.
Hotel At Six (Stockholm, Sweden) — From 20,000 Points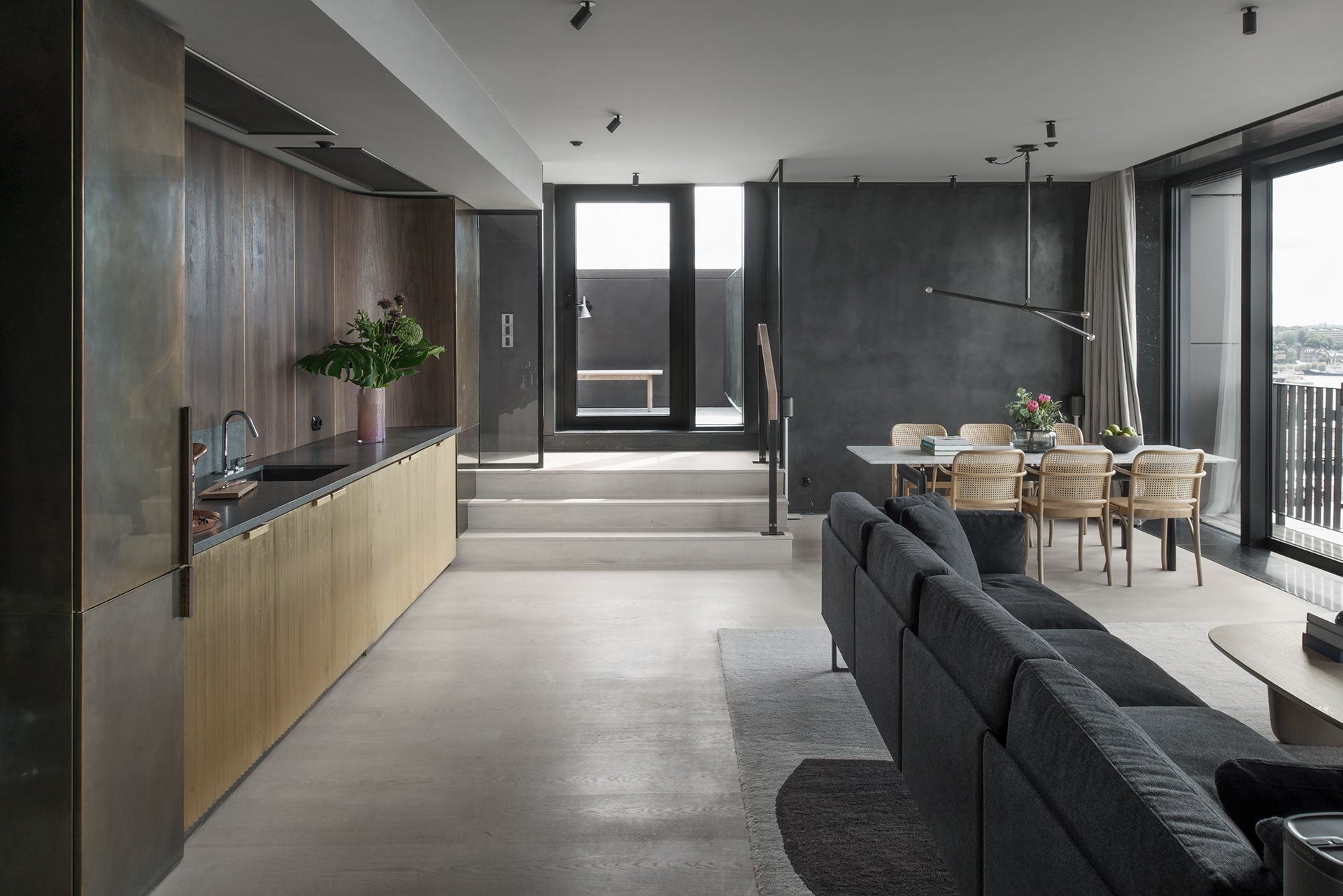 This sleek hotel is strategically located in Sweden's capital, Stockholm. The contemporary hotel contains free Wi-Fi, flat-screen televisions, minibars, sitting areas, and tea/coffee facilities. There's also a 24-hour gym and a shopping mall right next to the hotel. The rate does not include breakfast, but the property is still a solid choice for luxury living.
With cash prices starting at ~$200 per night and going up to ~$500 per night, it's no wonder that this is a popular choice for points travelers. Expect to pay at least 20,000 Choice Privileges points per night at this property.
The Thief (Oslo, Norway) — From 20,000 Points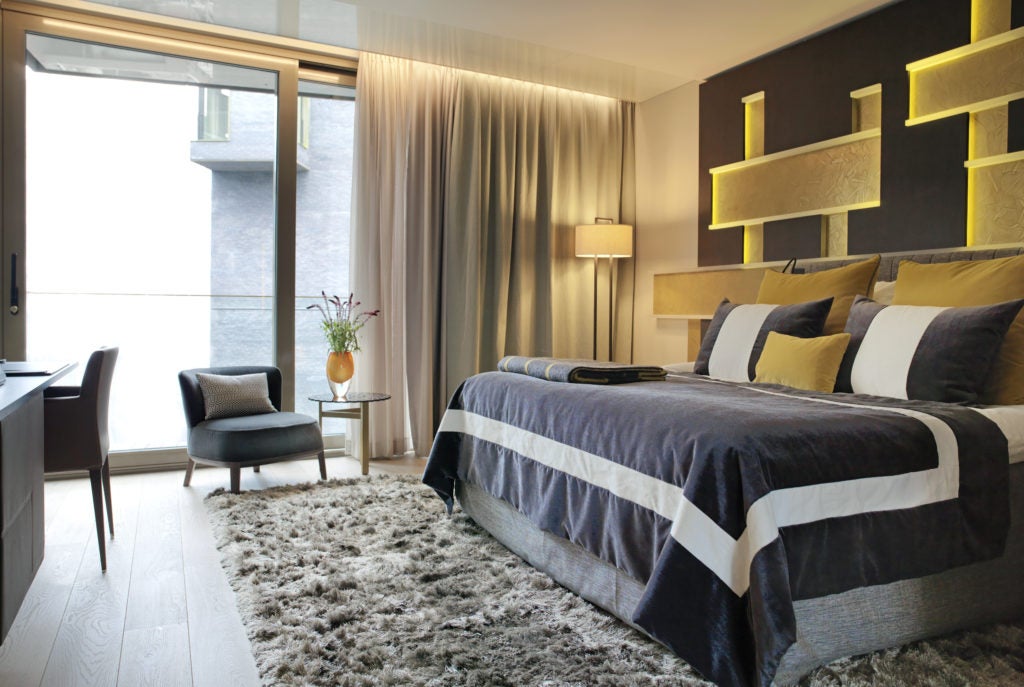 The Thief Oslo is one of the most prestigious boutique hotels in all of Norway. Located smack in the middle of downtown Oslo, this stylish hotel has flat-screen televisions, balconies, entertainment systems, free Wi-Fi, Nespresso machines, and 24/7 room service. Additionally, a free breakfast buffet is provided to all guests, and you can also choose between a spa, fitness room, sauna, and lounge.
Your investment starting at 20,000 points per night will go a long way because cash prices at this hotel start at $400 and go all the way up to $600 per night.
SKT Petri, an Ascend Hotel Collection Member (Copenhagen, Denmark) — From 20,000 Points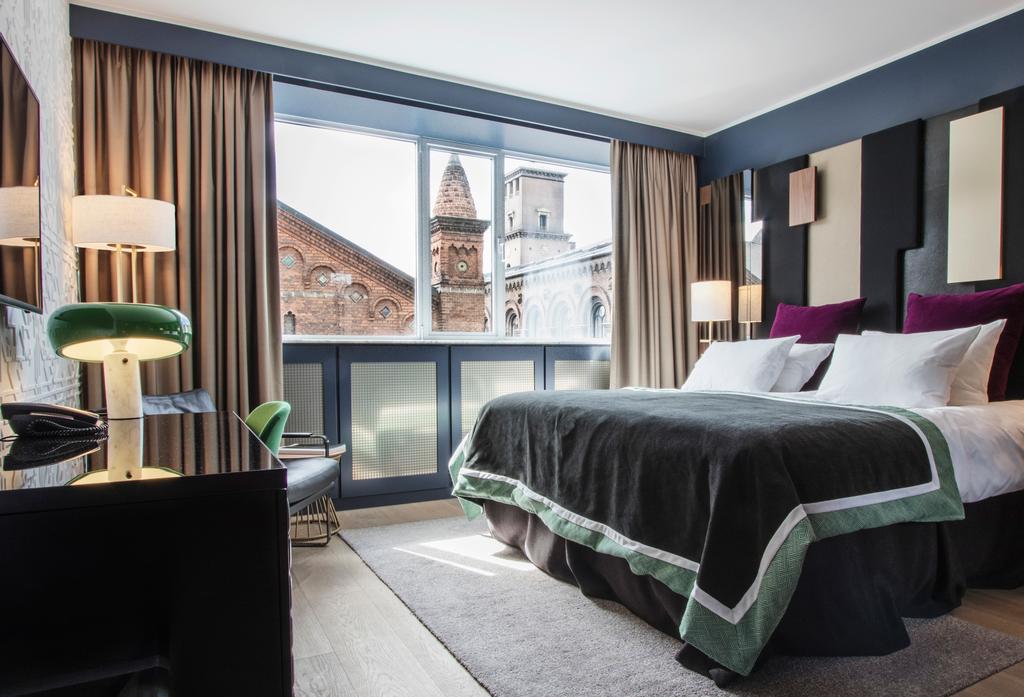 SKT Petri is a definitively laid-back hotel in Copenhagen, the capital of Denmark. It's walking distance from lots of attractions, and the contemporary rooms have wood floors, free Wi-Fi, and minibars. If you like, you can check out the Scandinavian restaurant, cocktail lounge, and cafe/bar. Breakfast is included at this hotel, and the breakfast buffet is known to be amazing.
This flagship hotel costs an average of ~$300 per night but can go all the way up to $500 per night. You'll pay as little as 20,000 Choice Privileges points for this phenomenal hotel in Denmark.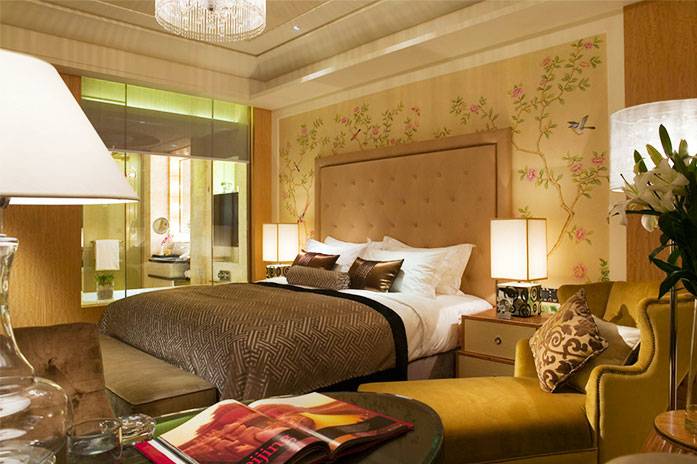 The Wanda Vista Beijing is located in a beautiful high rise in Beijing's Central Business District, less than 5 miles from Tiananmen Square. An excellent hotel for tourists, the upscale rooms are beautiful and contain glass-walled bathrooms, polished furnishings, and free Wi-Fi. Breakfast will cost extra, but you can pick between 4 restaurants in the hotel.
For a reasonable price of 25,000 points per night, you could receive anywhere from ~$150 to $250 in value.
Hotel Metropole (Brussels, Belgium) — 25,000 Points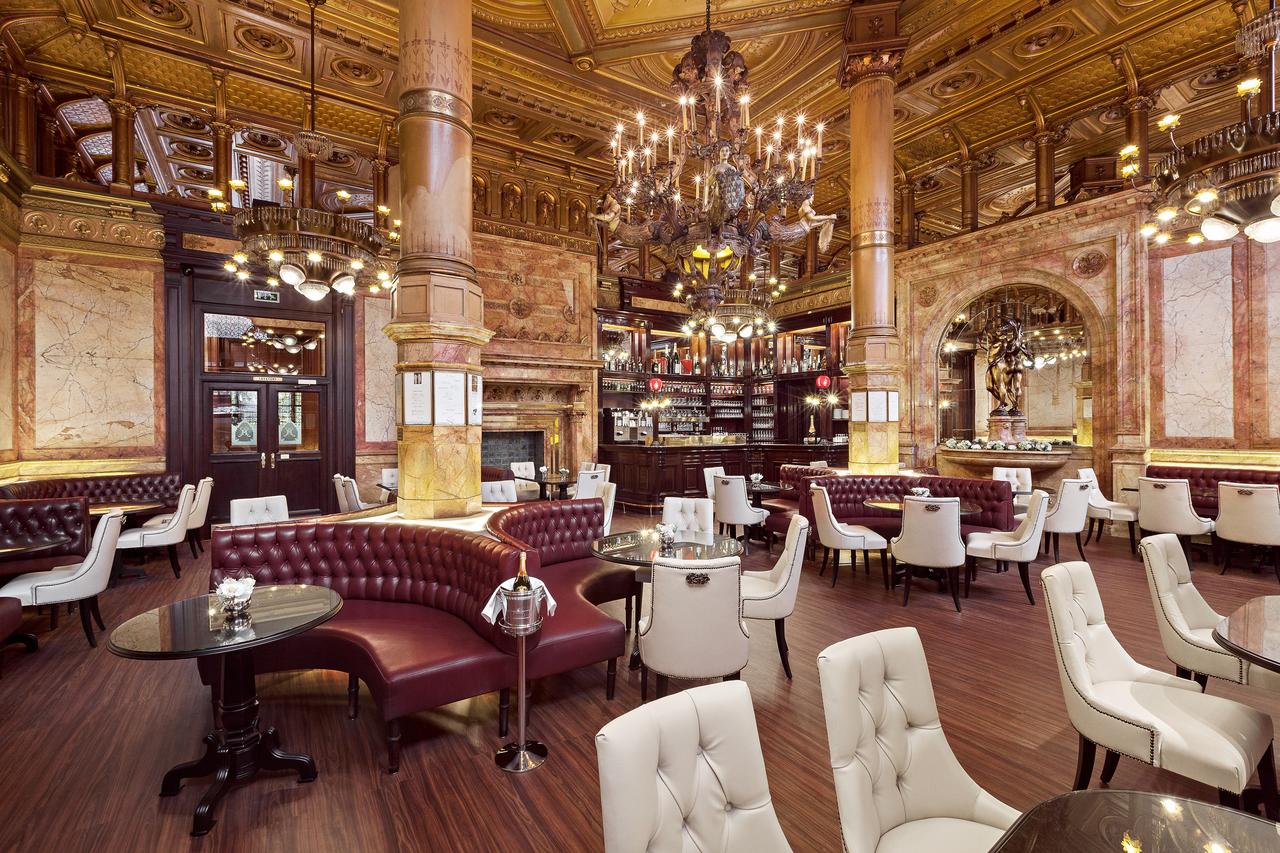 The Hotel Metropole is Wikipedia-famous as it's the only 19th-century hotel still in operation within Belgium. This hotel is culturally and historically important, and it's one of the classiest ways to stay in Belgium.
With deceivingly low cash prices of ~$100 to $200, you'll experience lots of luxury. Your Choice Privileges cost is 25,000 points per night.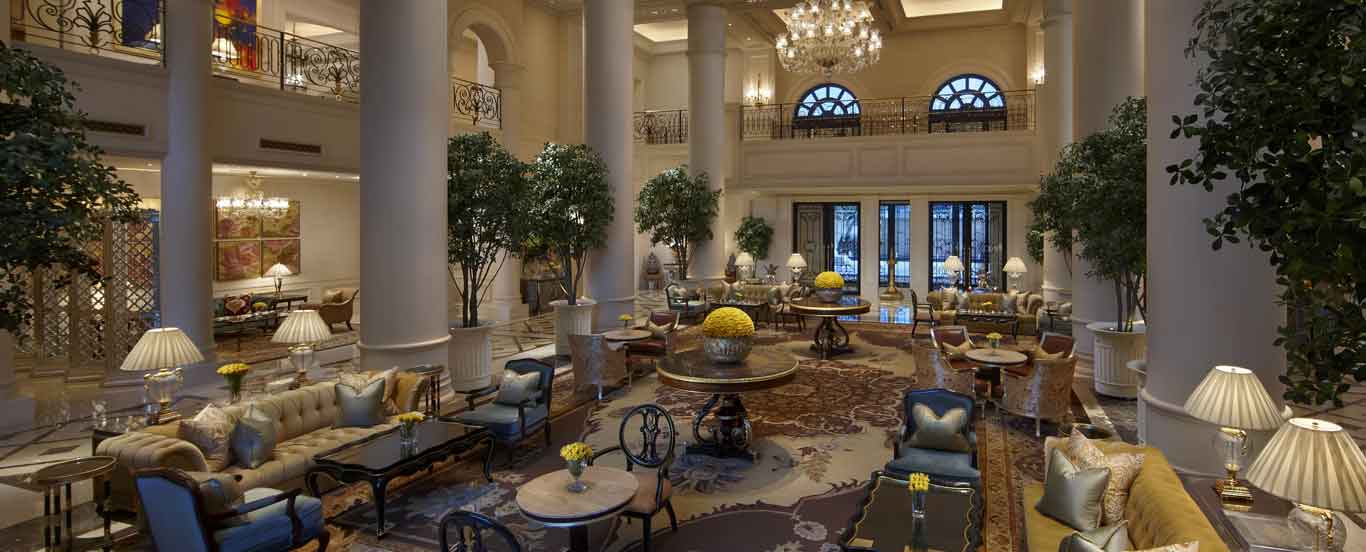 This full-service 5-star hotel is located in the capital of India: New Delhi. With opulent rooms featuring marble bathrooms, tea/coffee facilities, free Wi-Fi, and more, it's difficult to pass up this hotel. You can choose between 4 restaurants, a bar, and a cafe/lounge featuring live music. You can also relax in the rooftop infinity pool, spa, gym, or sauna.
This consistently 5-star reviewed hotel costs ~$150 to $300 per night, so paying 35,000 points per night can go a long way if you can find that price.
The Prince Park Tower Tokyo Hotel is located inside the Park Tower, situated in the wealthy area of Minato. It's an 8-minute walk from Tokyo Tower and the nearest subway station. These beautiful rooms come with free Wi-Fi, flat-screen TVs, mini-fridges, and whirlpool tubs.
The train station shuttle is complimentary, and you can pick between 7 restaurants during your stay or head up to the top floor bar with views of Tokyo Tower. This hotel is loaded with perks such as a natural hot spring water bathhouse, gym, indoor lap pool, and even a bowling alley!
The luxurious hotel runs at 35,000 Choice Privileges points per night, but you can save from $250 to $600 per night by using points here!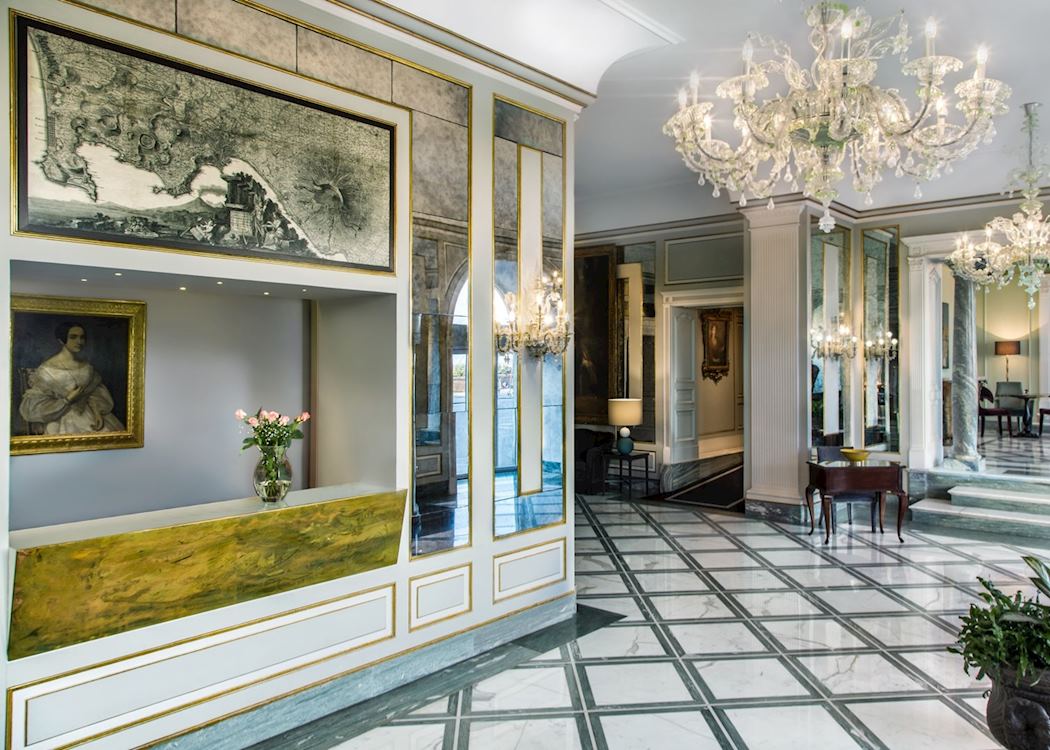 Stay in luxury while touring Naples at one of the biggest tourist attractions in Italy. This hotel was built in 1900 and consistently gets top reviews. The rooms have free Wi-Fi, minibars, and flat-screen televisions. Guests also enjoy free breakfast, a gym, and a business center.
Points prices are 35,000 Choice Privileges points per night, and cash prices range from ~$250 to $900 per night, which is a huge range.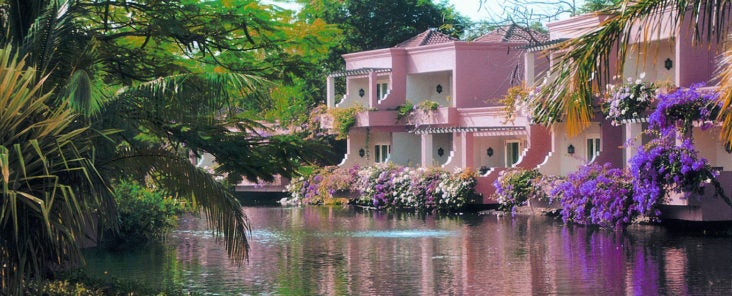 The Leela Goa is located at India's popular beach destination and features lagoons, tropical gardens, and a private beach across its nearly 75 acres. The resort offers a complimentary airport shuttle, free breakfast, an Ayurvedic spa, a golf course, and tennis courts. As for the rooms, expect free Wi-Fi, flat-screen televisions, minibars, and tea/coffee facilities. You can also lounge in the outdoor pool if you ever get bored of the beach.
Cash prices aren't terribly expensive, but spending 45,000 Choice Privileges points could potentially save you ~$160 to $250 per night.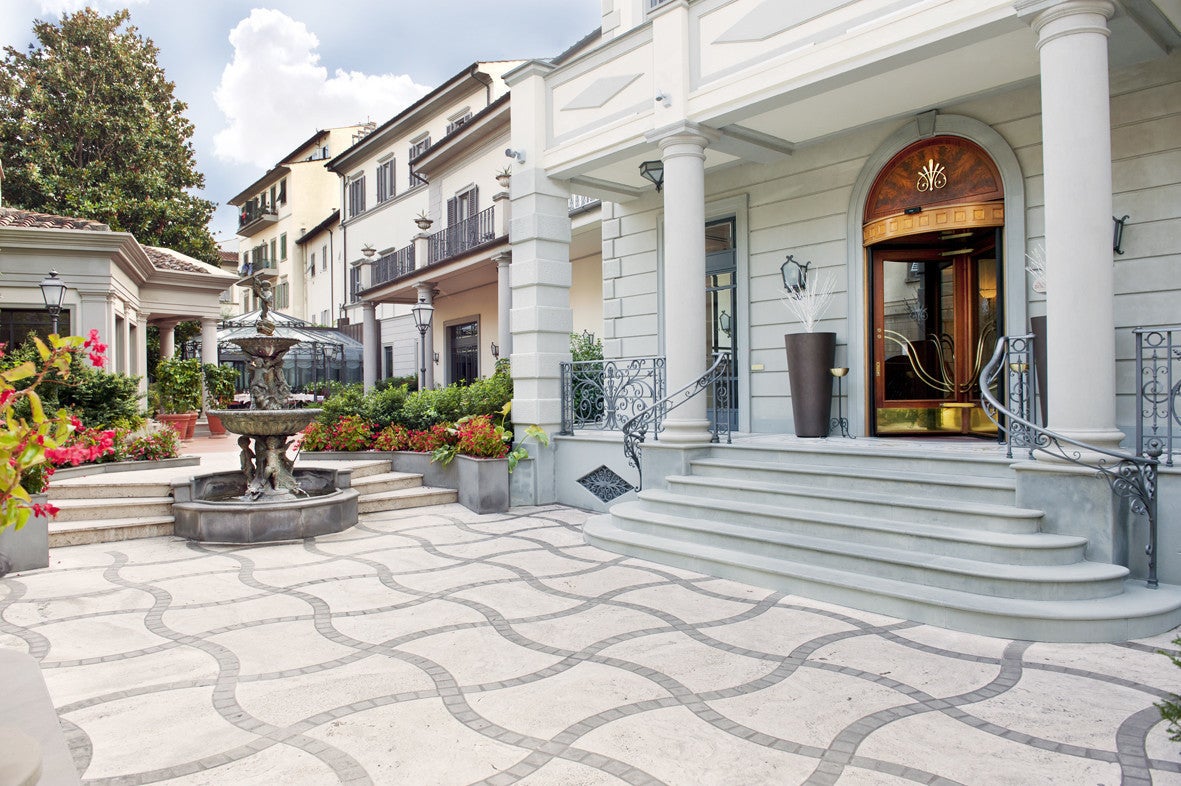 The Montebello Splendid is centrally located in Florence, Italy, less than a mile from several Florentine landmarks. Rooms have free Wi-Fi, minibars, and flat-screen televisions. You can also hold meetings or work out in the fitness room. Room service is available and there are plenty of dining options.
Guests can expect a refined, luxurious experience with cash prices starting at ~$300 per night or 45,000 Choice Privileges points per night.
Switzerland is one of the most expensive countries in the world to visit, and your Choice Privileges points make it accessible through the Preferred Hotel property Hotel Angleterre and Residence in Lausanne. This architectural masterpiece consists of 6 different buildings. With foot floors, arched ceilings, you'll detect the elegance instantly. You'll also enjoy the business center, outdoor pool, exercise room, and lakefront terrace.
Cash prices are approximately ~$270 per night, but can go as high as $500 per night and as low as ~$130 per night. If you're booking with Choice Privileges, expect to pay 45,000 points per night.

Located centrally near Rodeo Drive, the 49 room Mosaic Hotel Beverly Hills is the epitome of a boutique property. You'll enjoy super comfortable beds, Bose stereo systems, rainfall showerheads, and an exercise room. Parking and breakfast are not free, though the options are plentiful at this hotel.
Rates start at ~$250 to $300 per night; your cost will be 45,000 Choice Privileges points per night.
The Michelangelo New York — Starhotels Collezione (New York, U.S.) — 55,000 Points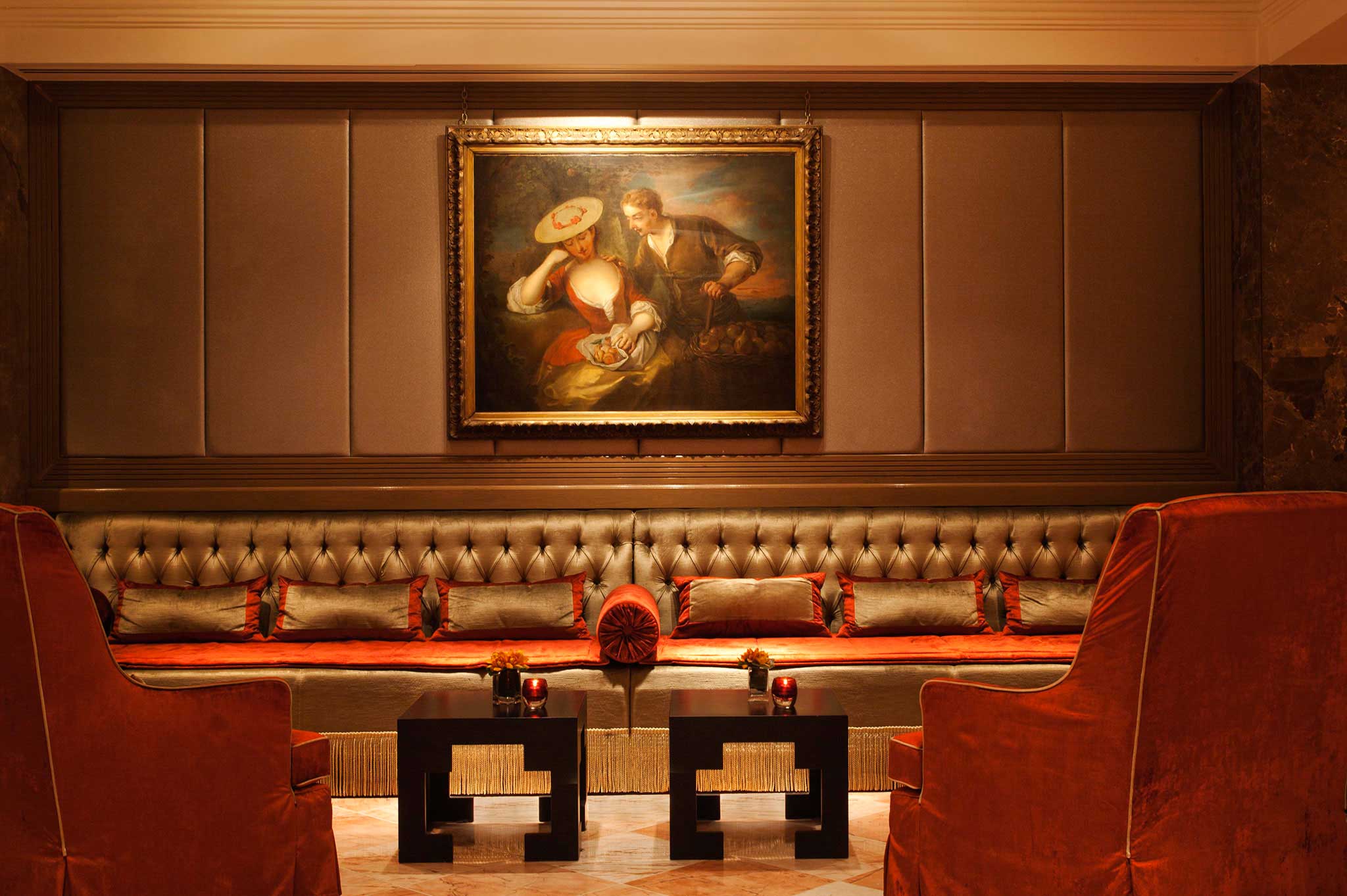 For a boutique experience in Times Square, look no further than The Michelangelo. There are 179 rooms at this property, and reviews are consistently awesome. This luxurious hotel features Bose radios, flat-screen televisions, free Wi-Fi, marble-clad bathrooms, and mini-fridges. You'll also have complimentary access to a 24-hour gym, nearby pool, and complimentary morning car service to Wall Street.
As is the case with nearly all hotels in Manhattan, lodging is costly. Luckily, you can spend 55,000 Choice Privileges points to save ~$300 to $500 in nightly costs.
Cavallo Point (California, U.S.) — 55,000 Points

Cavallo Point offers a unique experience compared to most hotels. They're known to be more of a lodge than a hotel, which implies additional intimacy. Located in Sausalito and overlooking the Golden Gate Bridge, this historic property is set across a collection of former military officers' residences. Enjoy polished rooms with free Wi-Fi, iPod docks, mini-fridges, coffee/tea facilities, and fireplaces (in most rooms). Parking is free, along with a shuttle to San Francisco and the Sausalito Ferry Terminal. If you want even more amenities, you can choose from a gym, spa, and yoga classes.
Cash prices are eye-poppingly high at ~$500 to $700 per night. However, it only costs 55,000 Choice Privileges points to book reward nights at this lodge.
Luxury is the name of the game when traveling to Paris. Hotel de la Tremoille is perfect in this sense, as it offers amazing accommodations at a strategic location for sightseeing. Amenities include a fitness room, sauna, day spa, and 2 meeting rooms.
Nightly rates run ~$300 to $500 per night or you can redeem 55,000 Choice Privileges points per night.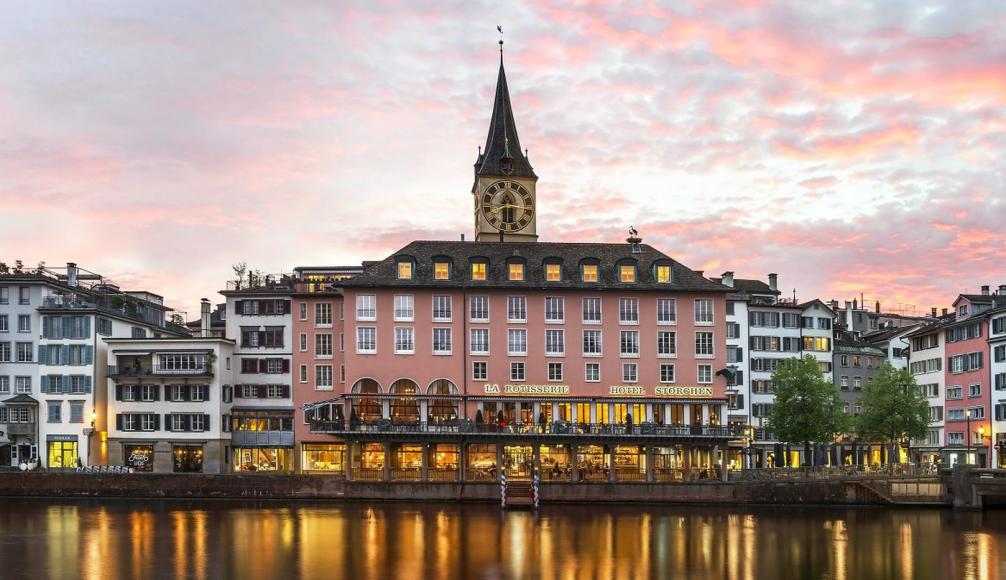 If staying at one of the most luxurious hotels in one of the most expensive cities in the world is your cup of tea, then we've got good news for you! The prestigious Storchen Zurich is one of the oldest hotels in Zurich, dating back to 1357. It was recently reconstructed in 2017, so experiencing this refreshed hotel should be at the top of your priority list.
It is located conveniently to the Swiss National Museum of History and a tram stop. The rooms feature mini-fridges, free Wi-Fi, flat-screen televisions, and a complimentary buffet-style breakfast. They also offer loaner computer tablets, electric car chargers, a piano bar, and even a rotisserie!
You'll pay 55,000 Choice Privileges points per night to save ~$500 to $800 per night in cash.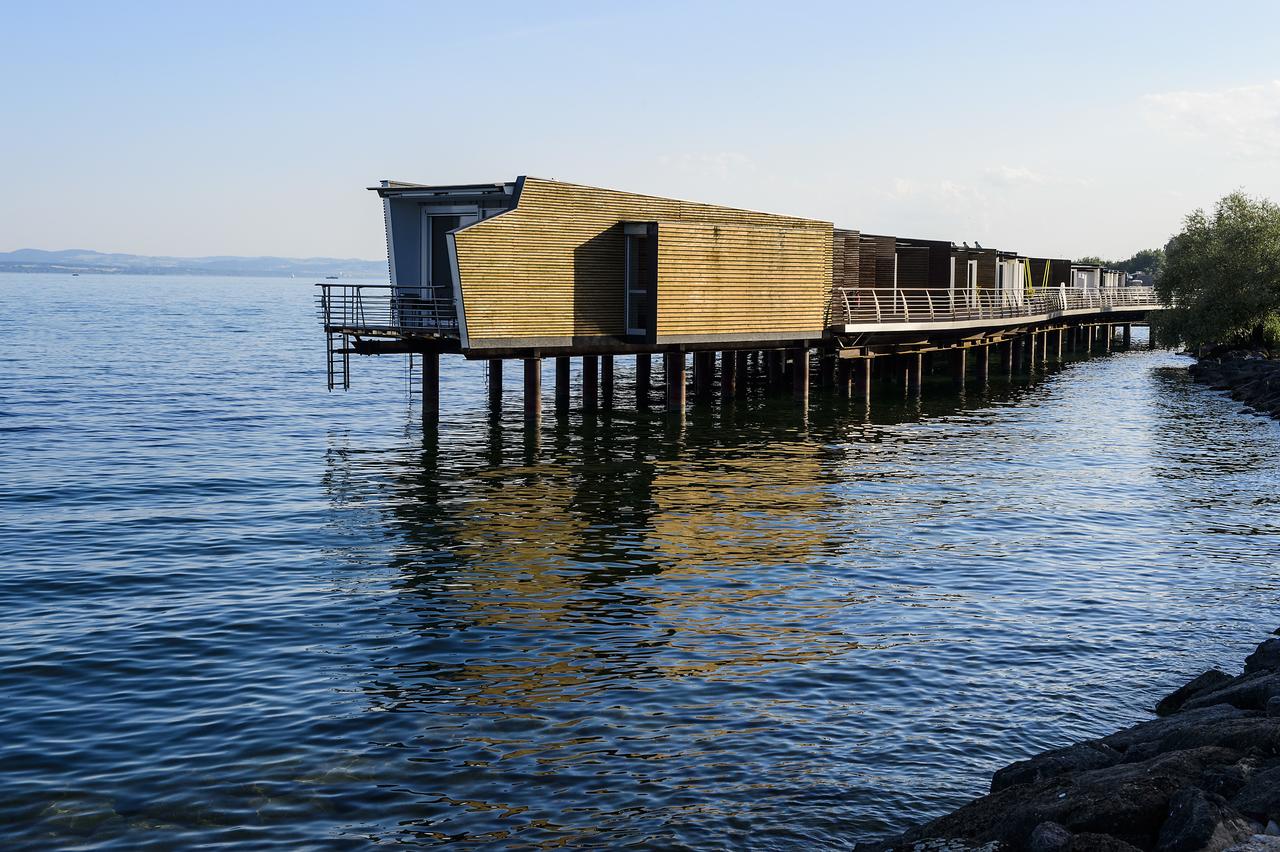 This photo might look like a picture of an overwater villa in the Maldives, but it's actually in Neuchatel, Switzerland. This breathtaking hotel overlooks Lake Neuchatel and the Swiss Alps.
Each of these suites, known as pavilions, stands on stilts, and it's the only hotel in Europe that is built on stilts. All rooms include Nespresso amenities, whirlpool tubs, and terraces offering direct lake access via ladders.
Cash prices start at ~$300 per night during the low season up to ~$800. This experience at one of the world's most beautiful properties can be had for 55,000 Choice Privileges points.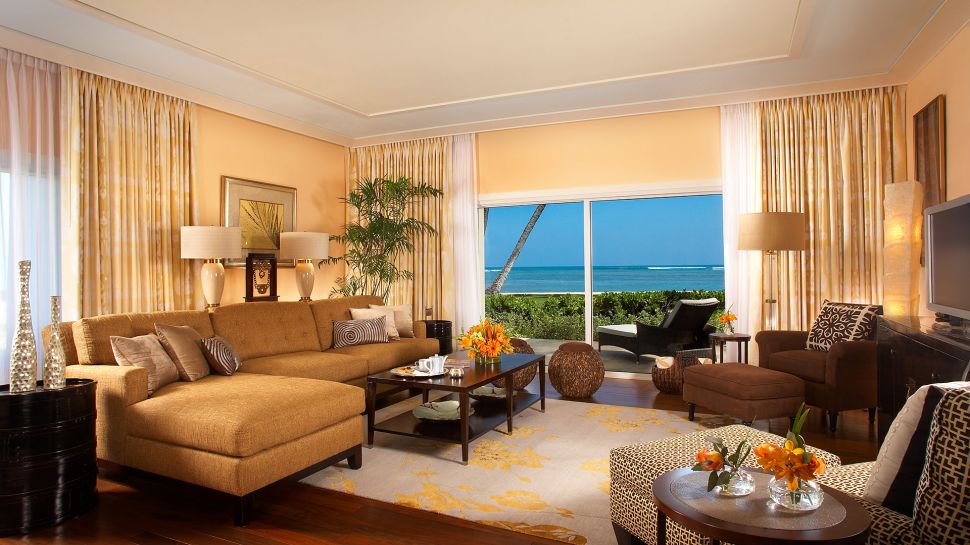 The very last, but definitely not least, recommendation is The Kahala Hotel & Resort in Honolulu. This beachfront resort features open-air rooms with flat-screen televisions, iPod docks, free Wi-Fi, coffee/tea facilities, and 24-hour room service.
It's also 4 miles from the Honolulu Zoo and 5 miles from Waikiki. You'll get complimentary amenities such as surf and paddleboard lessons, local shuttle service, bicycle rentals, and beach towel rentals. Furthermore, there's an amazing private lagoon with resident dolphins.
Vacationing in Hawaii can be extremely expensive. and if you think this property is expensive, it is. Average prices hover around $400 per night but can get much more expensive during high season. If you want to stay at this Preferred Hotels property, you can pay 55,000 Choice Privileges points per night to do so.
Points + Cash Bookings
If you're low on Choice Privileges points, you can actually split your reservation and compensate for your balance by using Points + Cash bookings. You'll need a minimum of 6,000 points in your account to even perform a search.
Once you have 6,000 points, you can pay $7.50 per 1,000 points to complete your points + cash booking. For example, if you see a property that costs 20,000 points for a 1-night stay, you can pay 6,000 points and "purchase" the remaining 14,000 points at a rate of $7.50 per 1,000 points for a total of $105.
This means you'll be able to book a 20,000 point reservation for 6,000 points and $105 in cash. While we don't think that purchasing points at a cost of 0.75 cents per point is the best value out there, it is an option.
Final Thoughts
All in all, there are tons of ways to use Choice Privileges Hotel Rewards Points to book hotel nights all around the world. We've discussed options ranging from luxury hotels in Singapore to budget rooms in Norway to a pricey resort in Hawaii.
We've only scratched the surface on the many ways possible to use Choice Privileges points for excellent value. Although we focused mostly on partner chain Preferred Hotels, there's still a lot of value to be had within Choice Hotels' own portfolio.
You're now equipped with the best ways to redeem Choice Privileges Rewards points for maximum value!