7 Valuable Benefits of the Barclays JetBlue Plus Card
JetBlue consistently receives the highest customer satisfaction scores among low-cost carriers in the United States. While they no longer provide free checked bags to all passengers, JetBlue offers a number of inflight perks that keep passengers happy.
From free internet on many flights to unlimited snacks to free satellite television, JetBlue is a solid way to fly around the U.S. (and to a number of other countries).
With the Barclays JetBlue Plus Card, you can make these flights even more enjoyable thanks to a number of perks, and even earn True Blue points for award flights.
As a World Elite MasterCard credit card, you can also count on it coming with a number of consumer protections.
Let's dive in!
JetBlue True Blue Benefits
JetBlue flights serve a number of destinations across the United States as well as the Caribbean, Mexico, Central America, and even northern South America.
Earn More True Blue Points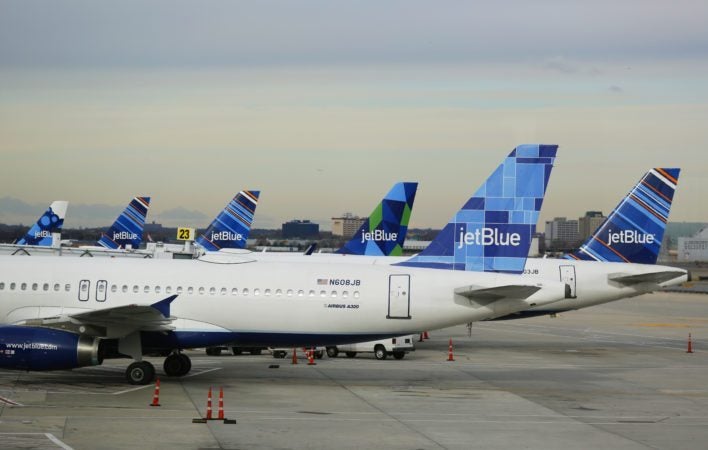 With the JetBlue Plus Card, you can earn True Blue points on all of your purchases, which can help you book your next award flight and take an amazing vacation.
With this card, you can earn 6X points per dollar spent on all JetBlue purchases, so all your cash tickets can give you a big boost toward your next award flight.
Unlike many co-branded airline credit cards, the JetBlue Plus Card comes with a couple of popular bonus categories that make earning True Blue points even easier. You can earn 2X points per dollar spent at restaurants and grocery stores.
All other purchases with the card will earn 1X point per dollar spent.
Additionally, you will receive a bonus of 5,000 True Blue points after your account anniversary each year you keep the card.
If you have Mosaic elite status with JetBlue, you can earn even more True Blue points on your cash tickets with JetBlue. In addition to the 6X points per dollar you'll earn with the JetBlue Plus Card, JetBlue members earn 3X per $1 on JetBlue base fare (Blue) flights and a further 3X if they book it through the JetBlue website. Finally, you can earn an additional 3X points per $1 for having Mosaic status. With this combo, you could earn up to 15X points per dollar spent on JetBlue tickets!
Don't forget that the JetBlue Plus Card often comes with a hefty sign-up bonus to get you started. Just meet the minimum spending requirement within the stated timeframe and you'll be on your way to some amazing award flights.
Hot Tip: Need some inspiration for ways to use your points? Check out the best ways to redeem TrueBlue points for award travel.
Earn Mosaic Elite Status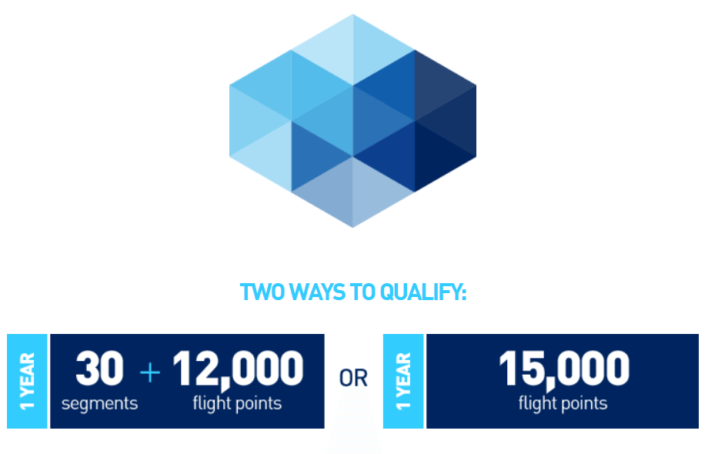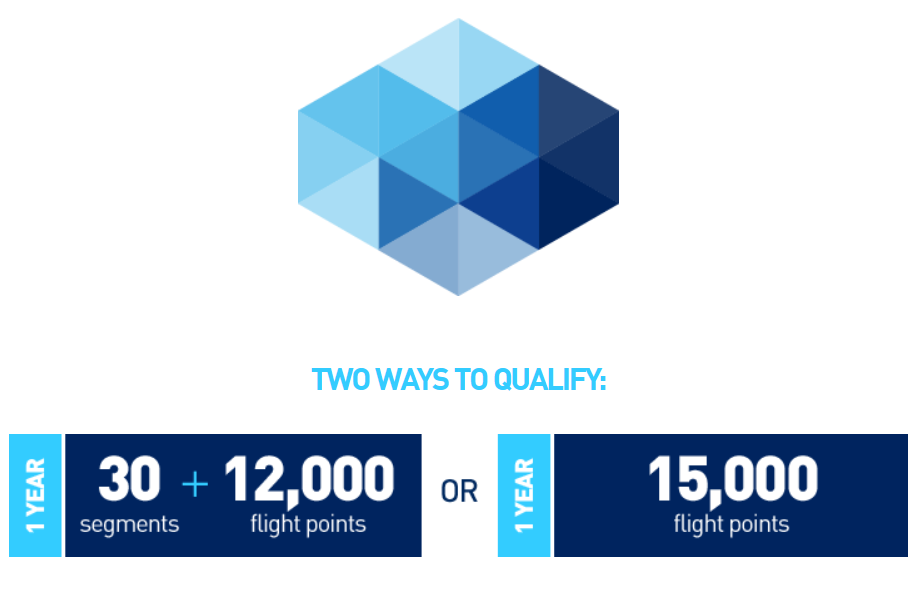 Now, you might be wondering how you'll earn JetBlue Mosaic status if you don't fly regularly for work. Well, the JetBlue Plus Card can take your annual credit card spending and turn it into elite status for you.
If you have the JetBlue Plus Card, you will earn Mosaic elite status when you spend at least $50,000 in a calendar year. Once you hit this spending threshold, your new Mosaic status will be applied within 4-6 weeks. This means you'll have Mosaic elite status for the remainder of the year in which you earned it as well as the entire following year.
Mosaic elite status comes with a number of benefits and perks that can make flying with JetBlue even better.
Perhaps the most basic but important perk provided by Mosaic status is the ability to change or cancel itineraries without fees. This benefit even extends to other people booked under your reservation.
While holding the JetBlue Plus Card already provides a complimentary checked bag to you and your traveling companions on your itinerary, Mosaic status allows you to check a second bag at no cost.
Mosaic members also receive access to priority boarding, and you'll even receive complimentary alcoholic drinks once onboard.
Finally, upon earning Mosaic elite status, you will receive 15,000 True Blue points for a big boost toward your next award booking.
Points Refund on Each Award Ticket
The Barclays AAdvantage® Aviator™ Red World Elite Mastercard® and the Citi® / AAdvantage® Platinum Select® World Elite™ Mastercard® each provide cardholders with a 10% rebate of the American miles they use (up to 10,000 per calendar year) to book award flights.
Similarly, the JetBlue Plus Card provides a 10% rebate on all True Blue points redeemed for award flights.
This perk is a great way to extend your miles further so you can book even more award flights and save big money on your vacations.
Save 50% on Inflight Purchases
If you've ever looked at an inflight menu while traveling in economy on a domestic flight, you've probably noticed how expensive the meal and beverage options can be.
With the JetBlue Plus Card, you can save 50% on these inflight purchases so you can enjoy a meal and a beer, cocktail, or glass of wine without breaking the bank.
Additionally, you will also receive the 50% savings when you purchase a movie to watch.
World Elite MasterCard Protections
As a World Elite MasterCard, the JetBlue Plus Card comes with several benefits beyond the ability to earn free flights and improve the JetBlue experience.
Travel Insurance
The JetBlue Plus Card offers trip delay insurance if your flight is delayed by at least 6 hours. With this perk, you can claim up to $300 and be reimbursed when you run into these delays.
You are eligible to claim this perk twice within 12 months. This coverage is secondary, which means that it kicks in after anything the airline offers you.
Bottom Line: Long delays aren't the norm, but if and when you experience one, you'll want to be covered by trip delay insurance.
Postmates Discount
When you pay with your JetBlue Plus card, you'll get $5 off every order of $25 or more.
Final Thoughts
JetBlue is a popular airline that is only gaining steam. With the JetBlue Plus Card, you can earn tons of True Blue points to help you book award flights. You can even spend your way to Mosaic elite status and make every trip more enjoyable.
If you're looking for an easy way to earn JetBlue points, this just might be the best card to do so. Once you have a nice stash of True Blue points, you'll only have to figure out where you want to go next!