Coronavirus (COVID-19): What It Is, Affected Countries, Symptoms, Treatment, and More [Updated: June 2020]
COVID-19 has brought the world to a halt. This new strain of coronavirus has been already been confirmed in over 4 million cases around the world and the World Health Organization has declared this a global pandemic.
For travelers, COVID-19 has resulted in many canceled travel plans and is clearly something to be aware of. The situation is rapidly developing, so our goal is to provide you with the most up-to-date information so that you can be prepared.
We'll also let you know how to take preventive measures to limit your risk of being infected and what to do if your travel plans have been affected.
Hot Tip: We built a one-page dashboard that digs into the impact of Coronavirus (COVID-19) on U.S. airlines, as well as giving you some of the most important stories related to the airline industry.
A coronavirus is not a single virus, but actually a family of viruses that were first identified in the 1960s. A coronavirus can include both the common cold virus and as well as more severe diseases such as severe acute respiratory syndrome (SARS) and the Middle East respiratory syndrome (MERS).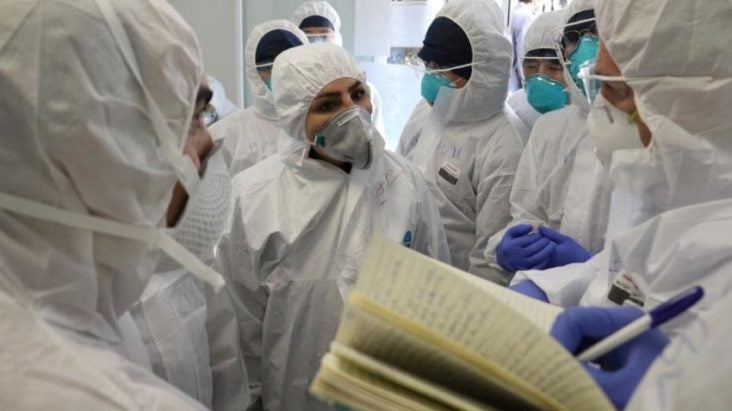 In December 2019, the World Health Organization (or WHO) identified a new type of coronavirus, or a "novel" virus, officially known as COVID-19. Since this is a new strain that hasn't been previously seen in humans, it makes it easier to transmit as no one has built up prior immunities.
For purposes of this article, we'll simply refer to this current strain as the coronavirus or virus.
According to WHO, "coronaviruses are zoonotic, meaning they are transmitted between animals and people." It is not known how the current form of the coronavirus was transmitted to humans officially, but Chinese health officials believe that it came from wild animals sold at a market in Wuhan.
Bottom Line: Per the CDC, coronaviruses are "common in many different species of animals, including camels, cattle, cats, and bats."
Once humans have been infected, the virus is spread the same way other cold-causing viruses do — through close person-to-person contact. It is spread through the fluids of infected people from coughing and sneezing, by touching an infected person's hands or face, or by touching things that infected people have touched.
Unfortunately, it can be spread even without a person exhibiting symptoms since as many as 50% of people are thought to be asymptomatic.
Currently, there is no evidence to support the transmission of the virus from imported goods.
The CDC expects that "people who live in areas where there is ongoing community spread are at higher risk of exposure, as are healthcare workers who care for COVID-19 patients". In addition, "widespread transmission of the new coronavirus will occur, and in the coming months, most of the U.S. population will be exposed to the virus."
Hot Tip: While the CDC is one of the leading sources for information regarding COVID-19, be aware that their website is only updated with new information on Mondays, Wednesdays, and Fridays.
As of March 11, 2020, the World Health Organization (WHO) has officially declared the COVID-19 outbreak as a worldwide health pandemic.
On March 13, 2020, President Trump declared a National Emergency in the U.S. This allows the government to mobilize additional resources to combat the virus.
Also as of March 11, 2020, President Trump announced that all travel from nations in the Schengen zone of Europe to the U.S. will be suspended. This will go into effect as of March 13, 2020, at midnight. Countries included are Austria, Belgium, Czech Republic, Denmark, Estonia, Finland, France, Germany, Greece, Hungary, Iceland, Italy, Latvia, Liechtenstein, Lithuania, Luxembourg, Malta, The Netherlands, Norway, Poland, Portugal, Slovakia, Slovenia, Spain, Sweden, and Switzerland. Exemptions include legal permanent U.S. residents, (generally) immediate family members of U.S. citizens, and other individuals who are identified in the proclamation.[1]
As of March 14, 2020, the travel ban also applies to travel to/from the U.K. and Ireland.
Traveling in the Age of COVID-19
The CDC has recommended that "older adults and people of any age with serious chronic medical conditions should consider postponing nonessential travel to most global destinations." With the uncertainty of the virus, it is best for everyone to follow these guidelines — not just those at the highest risk.
In addition, countries are imposing new travel restrictions daily. If you do attempt to travel internationally, there is a strong possibility that you will be quarantined for weeks or simply turned away at the airport. If you are allowed to travel, you might face long lines in order to be tested for symptoms of the virus.
If you do need to travel, the TSA has some guidelines, which include basic hygiene suggestions, as well as various medical exemptions (including the allowance of additional hand sanitizer on board).
Many airport lounges, such as Polaris lounges and United Clubs, are closing until further notice.
FAA Eases Requirements for Airlines
As of March 12, 2020, the FAA has halted its requirement that airlines use each of its available slots 80% of the time or risk losing gates at some of the U.S.'s busiest airports through May 31, 2020. All airlines (both foreign and domestic) are impacted by this. This will make it easier for airlines to cancel flights. Travelers should expect to see flights from regional U.S. airports into larger domestic hubs (for example, flights that typically feed passengers into international routes) to be temporarily suspended.
This will apply to the following airports:
Chicago O'Hare International Airport (ORD)
Los Angeles International Airport (LAX)
Newark Liberty International Airport (EWR)
New York John F. Kennedy International Airport (JFK)
New York LaGuardia Airport (LGA)
San Francisco International Airport (SFO)
Washington, D.C. Reagan National Airport (DCA)
Travel Advisories
The U.S. State Department has a "Level 4: Do Not Travel" advisory in place in place globally as of March 19, 2020. This is the highest level warning that can be given. Along with this warning comes the request for Americans abroad to return back to the U.S.
U.S. citizens, particularly travelers with underlying health conditions, should not travel by cruise ship.[2]
Airport Screening Procedures
U.S. citizens or other eligible passengers who have traveled will go through a screening upon their arrival to the U.S. The CDC will conduct these screenings at all entry points where they have quarantine stations.
Here are the 13 airports where travelers will undergo additional screening:
Airports With Coronavirus Screenings
Atlanta's Hartsfield-Jackson International (ATL)
Miami International Airport (MIA)
Boston Logan International (BOS)
New York's John F. Kennedy International (JFK)
Chicago's O'Hare International (ORD)
Newark Liberty International (EWR)
Dallas-Fort Worth International (DFW)
San Francisco International (SFO)
Detroit Metropolitan (DTW)
Seattle-Tacoma International (SEA)
Honolulu International (HNL)
Washington Dulles International (IAD)
Los Angeles International (LAX)
Travelers flying from back to the U.S. will be routed through one of these 13 airports and asked to fill out a short questionnaire about their travel, including any symptoms and contact information. CDC staff will also take travelers' temperatures with a handheld thermometer (which doesn't touch the skin) and watch for any symptoms.
If you appear sick, the CDC will further evaluate and you may be placed into mandatory quarantine. If you are cleared to travel, you will then be asked to self-quarantine for 14 days and your movements will be monitored.
Hot Tip: Since this is a rapidly developing situation, be prepared to be self-quarantine if you travel to an affected area.
Community Spread
Previously, the CDC didn't advise testing individuals unless they had a history of travel to affected countries or contact with a known COVID-19 case. However, there have been multiple instances of the diagnosis of several people with no known travel history or contact with infected persons.
This is referred to as "community spread." Because of this, as of March 1, 2020, increased testing has been put in place by the U.S. If individuals show signs of respiratory illness, they will be tested for COVID-19.
BOTTOM LINE:In the U.S., many closures and cancellations are due to state- or county-specific guidance to restrict large gatherings. Be sure to check your local authority for more information.
Airline Cancellations and Waivers
Many airlines are offering waived cancellations fees due to the coronavirus. Specific cancellation policies based on dates and locations of travel vary by carrier, so be sure to reach out directly to see if you are eligible or check out our article detailing specific policies.
If you have upcoming travel plans, you should check with your airlines and look for advisories posted on their websites. You may also receive email updates regarding your plans, so be sure to check your inbox for this communication.
Bottom Line: The best piece of advice if you've booked through any sort of travel agent, Expedia, Priceline, or one of the credit card travel sites is to call the travel agent directly about your booking. You cannot cancel or change your airline booking directly with the airline if booked via a third-party site.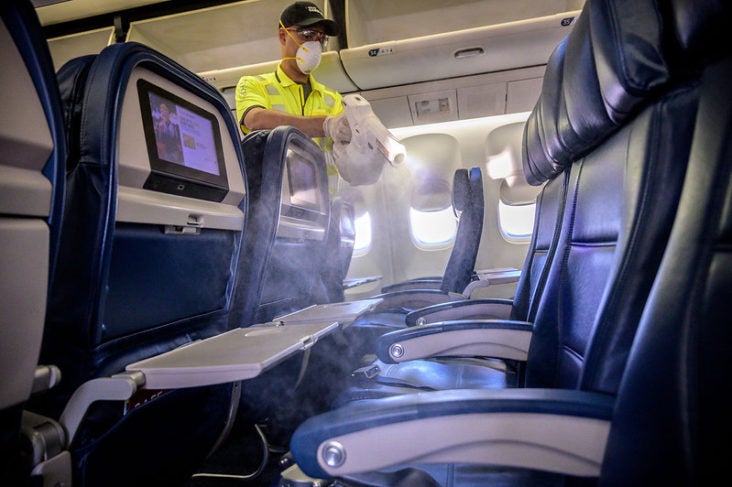 Loyalty Extensions
Many airlines have adjusted their minimum requirements to attain elite status, as well as extending elite status through 2020 and beyond.
See our article on Coronavirus (COVID-19): Airline Elite Status Extensions, Changes, and Updates for more details.
Hotel Cancellations
Currently, many hotel chains are waiving cancellation fees for reservations at hotels in affected areas. In fact, many hotels all over the globe have been closed outright. Be sure to check out our article below which details all of the hotel policies related to COVID-19 changes or cancellations, including those booked through third-party OTA websites and credit card rewards portals.
You may need to call the hotel chain to get the cancellation fee removed. Even if your hotel chain isn't listed, it is worth it to give them a call to see if they will be able to accommodate you.
Loyalty Extensions
Many hotels have adjusted their minimum requirements to attain elite status, as well as extending elite status through 2020 and beyond.
See our article on Coronavirus (COVID-19): Hotel Elite Status Extensions, Changes, and Updates for more details.
Cruise Line Policies and Cancellations
Cruises, in particular, have been hit hard by quarantines and other uncertainty.
Currently, the U.S. State Department and CDC are recommending that all travelers, but especially older travelers or those with underlying health issues, avoid cruise travel altogether.
In light of this, cruise lines have been changing their policies, waiving change fees, or changing itineraries of cruises to avoid affected areas. Be sure to read the linked article below for more information.
If you take a cruise, you should prepare for the possibility of extended quarantines if he coronavirus is discovered onboard or past cruisers have been diagnosed with this virus.
Hot Tip: Your bank may have some new lenient policies too. Check out our detailed post about credit card debt relief and support for more information.
Travel Insurance
Travel insurance will typically not cover any cancellations due to the coronavirus. This is because an outbreak of a virus is not included under most standard trip cancellation insurance policies. This includes any travel insurance provided by credit cards.
The exception to this is if you are currently stuck under quarantine as some trip insurance will cover this. Others will only cover if you are actually infected with the virus. It's always best to call your card issuer directly to confirm if you will be covered or not.
Hot Tip: Unless you have opted to get a "Cancel For Any Reason" travel insurance policy, you may be out of luck. Even a CFAR plan will only apply if purchased before the pandemic began.
Even without travel insurance, it may still be worth it to see if prepaid items may be refunded. These would be done at the discretion of your hotel or tour operator, so be sure to call and see if any exceptions can be made.
COVID-19 Prevention
The best way to prevent the virus is to avoid being exposed to it. Both the CDC and the WHO have some recommendations.
WHO's standard recommendations to reduce exposure to and transmission of a range of illnesses include:
Frequently clean hands by using alcohol-based hand rub or soap and water.
Use a flexed elbow or tissue when coughing and sneezing to cover your mouth. Throw the tissue away immediately and wash your hands.
Avoid mass gatherings and maintain distance (approximately 6 feet or 2 meters) from others when possible. This is also known as "social distancing" per the CDC.
Avoid direct contact with live animals and surfaces they may have touched when visiting live markets in areas currently experiencing cases.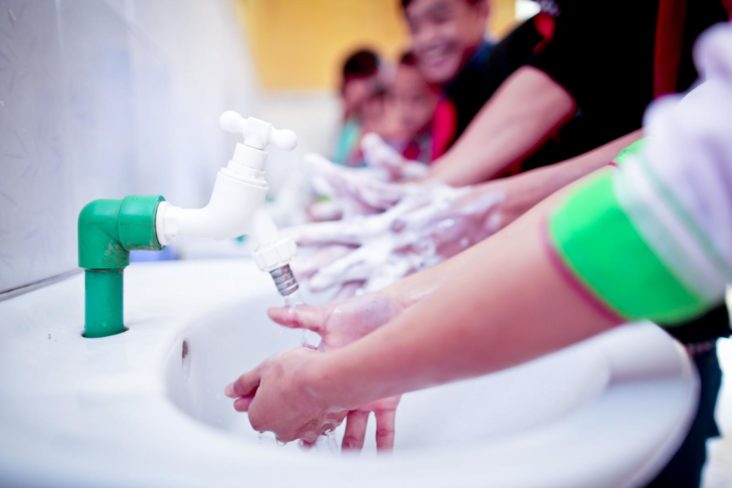 The
CDC advises
you to discuss your travel plans with your healthcare providers, especially if you are an older adult and have any underlying health issues, as you may be at higher risk.
COVID-19 Symptoms
Per the CDC, for confirmed cases of this COVID-19, reported illnesses have ranged from people being mildly sick to people being severely ill and dying. Symptoms usually appear 2-14 days after exposure and can include:
Cough
Shortness of breath or difficulty breathing
Or at least two of the following:
Fever
Chills
Repeated shaking with chills
Muscle pain
Headache
Sore throat
New loss of taste or smell
Most of these symptoms go away after a few days but can spread to your lower respiratory system and cause more serious issues.
Based on CDC guidance, emergency warning signs include:
Difficulty breathing or shortness of breath
Persistent pain or pressure in the chest
New confusion or inability to arouse
Bluish lips or face
If you develop emergency warning signs for COVID-19 get medical attention immediately.
Bottom Line: In most cases, you won't know whether you have COVID-19 or a different cold-causing virus, such as rhinovirus.
What to Do If You Think You Have COVID-19
Since community spread is prevalent, if you develop some of the common symptoms noted above, please go see your healthcare provider immediately.
Before you go to a doctor's office or emergency room, call ahead and tell them about your symptoms.
The CDC recommends:
Avoid contact with others. If you live with others, stay in a separate room and use a separate bathroom, if possible.
Avoid traveling while sick, including using local public transportation.
Cover your mouth and nose with a tissue or your sleeve (not your hands) when coughing or sneezing. Consider using a face mask as well.
Wash hands often with soap and water for at least 20 seconds to avoid spreading the virus to others. Use an alcohol-based hand sanitizer that contains at least 60% alcohol if soap and water are not available.
Hot Tip: TSA is currently allowing up to 12 oz of hand sanitizer "to be permitted in carry-on bags until further notice."
Avoid contact with pets and other animals until more is known about the spread of the virus.
The CDC recommends using face masks if you are feeling symptoms of illness or are a healthcare provider. In addition, due to the evidence of asymptomatic transmission, the voluntary use of cloth-based facemasks is recommended in places where appropriate distance can't be achieved, such as grocery stores or pharmacies.
We are not medical professionals, so always discuss all of these items with your healthcare provider.
COVID-19 Treatment
There is currently no vaccine for the COVID-19 coronavirus, which is currently in development. At the earliest, a vaccine is expected in 2021. The treatment for a coronavirus infection is the same as you would treat a cold:
Get plenty of rest
Drink fluids
Take over-the-counter medicine for a sore throat and fever
Your doctor may prescribe additional medicine to ease the symptoms.
How Long is COVID-19 Detectable in the Body?
The CDC believes at this time that symptoms of COVID-19 may appear in as few as 2 days or as long as 14 after exposure. This is based on what has been seen previously as the incubation period of MERS viruses.
There is additional information that incubation could last longer than 14 days. This is a developing situation.
Final Thoughts
Canceled flights, conventions, and attractions, along with mandatory quarantines, have led to increasing global uncertainty. We do not know all of the impacts that COVID-19 will have, but one thing is for sure — the global economy is suffering as a result.
From a wellness perspective, most of the tips we have given you will help you stay healthy whether or not you are traveling to areas that are currently impacted by the spread of the new coronavirus. If you must travel to areas that are feeling the impacts of the virus, take precautions, follow recommendations in your local area, and monitor your health carefully.
---
All information and content provided by Upgraded Points is intended as general information and for educational purposes only, and should not be interpreted as medical advice or legal advice. For more information, see our Medical and Legal Disclaimers.