16 Benefits of the Citi AAdvantage Executive World Elite Credit Card
If you're an American Airlines loyalist and fly frequently on the airline, you've probably given thought to securing an American Airlines AAdvantage® credit card. Having an AAdvantage branded credit card allows you to earn AAdvantage miles quickly, receive basic flight benefits, and save money on inflight purchases.
However, some AAdvantage branded credit cards come with more benefits than others. For example, if having airport lounge access is important to you, there is only one AAdvantage credit card that delivers this valuable benefit complimentary.
The Citi®/AAdvantage® Executive World Elite™ Mastercard® comes with all the expected priority flight benefits, in-flight savings, and accelerated earnings on American Airlines purchases. It also offers an extraordinary Admirals Club lounge access benefit that extends to your traveling companions and authorized users.
And unlike many AAdvantage branded credit cards the AAdvantage Executive World Elite Mastercard can even help you reach elite status.
In this article, you'll find a deep dive into all the benefits that come with the card and see if the card delivers the value proposition you're looking for as a frequent American Airlines flyer.
1. Welcome Bonus Miles
You can count on thousands of AAdvantage frequent flyer bonus miles when you are approved for the AAdvantage Executive World Elite card and complete the initial spending requirements in the first 3 months after card approval.
Do note that the welcome bonus miles are not offered to those consumers who have had a personal AAdvantage credit card opened or closed in the past 24 months.
2. Admirals Club Membership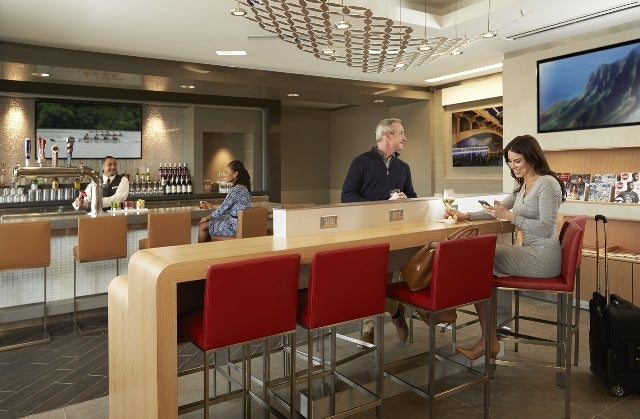 The Value of Complimentary Lounge Access
Depending on your level of American Airlines AAdvantage elite status and the type of lounge membership you select, the cost of an annual Admirals Club membership can vary greatly.
| | | | | | |
| --- | --- | --- | --- | --- | --- |
| Membership Level | AAdvantage Member | AAdvantage Gold Elite Member | AAdvantage Platinum Elite Member | AAdvantage Platinum Pro Elite Member | AAdvantage Executive Platinum Member |
| Individual New | $650 | $625 | $600 | $575 | $550 |
| Individual Renewal | $600 | $575 | $550 | $525 | $500 |
| Household New | $1,250 | $1,225 | $1,200 | $1,175 | $1,150 |
| Household Renewal | $1,200 | $1.175 | $1,150 | $1,125 | $1,100 |
If you are currently paying for an annual Admirals Club membership, securing the Executive World Elite card can make good economic sense.
Since complimentary Admirals Club access comes with the card, you could potentially save hundreds of dollars by having the card versus purchasing an Admirals Club membership. The card charges an annual fee of $450.
Plus, with the Executive World Elite card, you can bring in 2 guests or your entire immediate family. Additionally, authorized users receive the same Admirals Club lounge privileges, including access for their guests. Another big bonus is that authorized users cost nothing to add.
With over 50 Admirals Clubs and 60 affiliated partner lounges worldwide, having complimentary access is a huge benefit. Find out more about Admirals Clubs and the amenities they offer in our complete guide.
3. Global Entry or TSA PreCheck Credit
Receive up to $100 reimbursement, as a statement credit, when paying your Global Entry or TSA PreCheck application fee with your card. You will be eligible for the credit once every 5 years.
4. Flight Benefits
Free Checked Bag
Free checked bag for the cardholder and up to 8 travel companions on the same domestic American Airlines, and subsidiaries, reservation. With a checked bag costing $25 one-way, this benefit is a real money saver.
Priority Boarding
Early boarding ensures space for your bags and a chance to get settled on board ahead of the crowd. You and up to 8 traveling companions can enjoy the priority boarding privileges that come with the card.
Priority Check-In
Avoid the crowds when checking in for your flight when you use the business or first class priority check-in lane, regardless of the class you are flying on American. You and up to 8 additional travelers, on the same reservation, can use the priority check-in lane.
Priority TSA Screening Lines
Receive TSA PreCheck when traveling on American Airlines operated flights.
5. Savings on In-Flight Purchases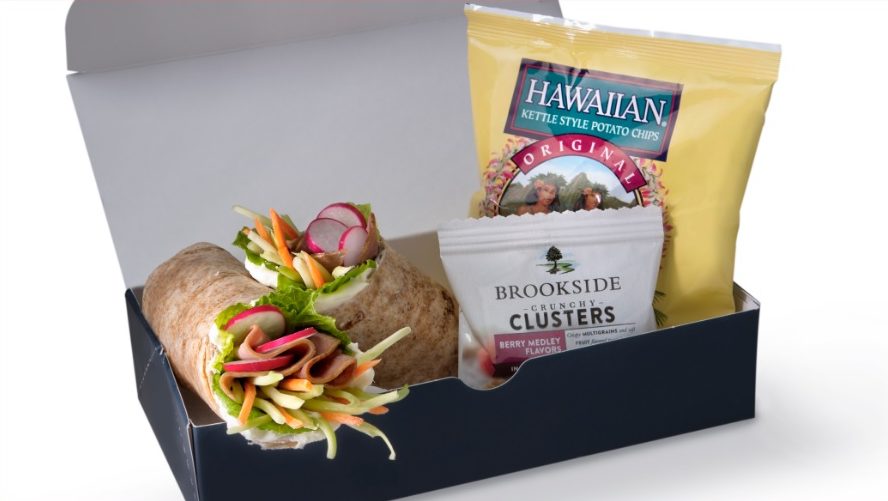 Hot Tip: Use your Executive World Elite credit card to purchase in-flight food and beverage on American domestic flights and receive a 25% statement credit on your purchase. The discount is unlimited.
6. A Faster Path to AAdvantage Elite Status
Qualifying for AAdvantage elite status requires flying a specific number of miles per year. The term, Elite Qualifying Miles (EQM), is used for indicating miles flown that count toward elite status. When you spend $40,000 on the card in a calendar year, you will receive 10,000 EQM that count toward this elite status qualification.
7. Earn Double Miles on American Airlines Purchases
Use your card for purchases on American Airlines and receive 2 miles for every dollar spent.
8. Earn Miles on Every Purchase
All other purchases you make with your card earn 1 mile per dollar spent.
9. Redeem Miles on Partner Airlines
The AAdvantage miles you earn on your Executive World Elite card can be redeemed for flights on American Airlines but also on a large network of Oneworld Alliance and partner airlines such as British Airways, Iberia, Cathay Pacific, Japan Airlines, and more.
10. No Charge for Authorized Users

You can add up to 10 authorized users to your Executive World Elite card for no additional charge. Authorized users enjoy the same access to Admirals Club lounges as the primary cardholder including the ability to bring 2 guests or immediate family.
11. No Foreign Transaction Fees
Take your card with you when you travel the world as there are no transaction fees charged on foreign purchases.
12. Concierge Services
Enjoy the services of a dedicated concierge to assist you with travel plans, shopping, entertainment, or dining arrangements.
13. Citi Private Pass®
Given that the card is backed by Citi, cardholders receive special access to a wide variety of dining and entertainment events such as concerts, sporting events, and theater tickets. Cardholders also receive invitations for unique experiences and exclusive offers.
14. Purchase Protection
Purchase a covered item with your Executive World Elite card and receive theft and damage coverage for 120 days, 90 days for New York residents, from the date of purchase. You're covered for up to $10,000 per item, and totaling no more than $50,000 per year.
Hot Tip: If purchase protection is an important requirement for you, there are many credit cards that will give you this coverage.
15. Extended Warranty
Pay for an eligible item in whole or in part with your Executive World Elite card and have a maximum of 24 months added to the manufacturer's warranty. Coverage is limited to the amount charged on your card or $10,000, whichever is less.
16. World Elite Mastercard Benefits

World Elite Mastercard benefits are many but often overlooked. Here's a summary of the extra benefits you can expect from the World Elite Mastercard program.
Discounts on premium airfare from 5% to 25% with several airlines including Cathay Pacific, Brussels Airlines, Lufthansa, Austrian Airlines, Swiss International Air Lines, Etihad Airways, and Air New Zealand
Complimentary room upgrades, breakfast, and other amenities at over 2,000 luxury hotels
Hotel lowest rate guarantee
24/7 travel assistance
Car rental savings and elite status
Savings on vacations, private jets, hotels, cruises, and more
You can review the benefits of the World Elite Mastercard program here and sign up for benefits here. Also be sure to take a look at the best Mastercard credit cards for benefits and points.
Final Thoughts
The biggest benefit of having the Citi/AAdvantage Executive Card is complimentary lounge access to the Admirals Club and affiliated lounges. An annual household membership to the Admirals Club alone can cost as much as $1,250.
Because complimentary lounge access allows 2 guests or immediate family to enter with the cardholder, this access benefit can be effectively the same as having a household membership. Especially since you can add a family member as an authorized user for no additional charge and your entire traveling party, related or not, can have access.
If lounge access isn't important to you, but you still frequent American Airlines, the Citi®/AAdvantage® Platinum Select® World Elite™ Mastercard with its $99 annual fee, which is waived for the first year, might be a good alternative selection for an AAdvantage branded credit card.
Or if you fly a lot of different airlines, find value in earning rewards, and enjoy receiving additional travel benefits, a general travel rewards credit card could be a viable consideration.