The Complete Guide to Kimpton Hotels & Restaurants [Locations, Amenities, Loyalty]
Kimpton Hotels & Restaurants is a brand of boutique hotels that is part of the IHG Hotels & Resorts family. It combines a whimsical yet sophisticated sense of design with unique amenities to deliver a one-of-a-kind guest experience.
While Kimpton doesn't have as large a footprint as some other IHG brands, you'll find its properties in many big cities and tourist destinations across the globe.
In this post, we'll go over everything you need to know about Kimpton Hotels & Restaurants, including locations, amenities, the Kimpton-only elite status level, and how to use IHG Rewards at Kimpton Hotels.
About Kimpton Hotels & Restaurants
Kimpton Hotels & Restaurants started with a single location in San Francisco in 1981. Since then, the company has grown to include 77 hotels and 86 restaurants in 52 cities across the world.
Each hotel is unique and strives to feel like a comfortable and stylish home more than an impersonal, cookie-cutter hotel.
Kimpton Restaurants, located in 48 cities across the world, isn't your average hotel dining experience. It combines fresh, local, and seasonal ingredients in creative ways to provide a memorable dining experience. Pair that with a creative cocktail from the bar or a wine suggestion by the sommelier and you've got a great place to entertain clients, gather with friends, or enjoy a quiet meal on your own.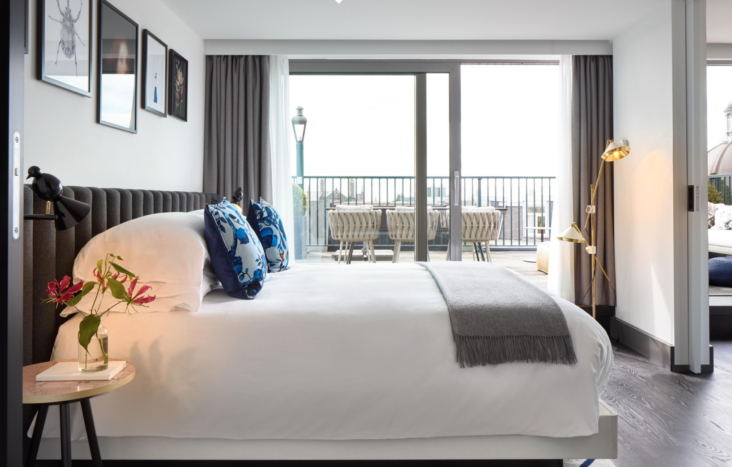 Hot Tip: Kimpton Hotels are all unique and thoughtfully designed. Check out what one of our writers thought of the whimsical and colorful interiors in this review of the Kimpton Hotel Monaco Philadelphia.
Kimpton Locations
There are currently over 75 Kimpton Hotels worldwide with plans to add over a dozen more in the next few years. A majority of Kimpton Hotels are in the U.S., but there are international locations in Canada, Mexico, the Caribbean, Asia, and Europe.
Kimpton also has a number of new hotel locations in the works.
Country
Location
Projected Opening
China
Hong Kong
2023
Sanya
2021
Shanghai
2021
Germany
Frankfurt
2024
Grenada
St. George's
2022
Honduras
Roatan
2022
Malaysia
Kuala Lumpur
2023
Mexico
Mexico City
2021
The Netherlands
Rotterdam
2022
Spain
Mallorca
2022
U.S.
Cincinnati, Ohio
2022
Garden Grove, California
2022
Greenville, South Carolina
2022
Houston, Texas
2022
Indianapolis, Indiana
2022
Hot Tip: Kimpton Inner Circle members get a free night at new hotels. Click here to see current participating locations.
Kimpton Amenities
Kimpton Hotels' properties are all unique, so amenities can vary by location. However, 1 thing is clear — when you stay at a Kimpton hotel, you'll receive a variety of unique and industry-leading perks.
Kimpton Pet Policy
The Kimpton pet policy is one of the most generous among IHG brands. All pets are welcome regardless of size or breed. Even better, Kimpton doesn't charge a pet deposit, and there is no limit on the number of pets you can bring in. Kimpton goes even further by offering additional perks for guests traveling with pets, including pet beds, food and water bowls, a list of nearby pet-friendly businesses, and even custom door hangers that alert other guests and staff to your pet's presence in the room.
Kimpton Nightly Wine Hour
Every Kimpton hotel hosts a nightly wine social hour to help bring guests together in a relaxed, friendly atmosphere.
Kimpton Wellness Perks
Kimpton Hotels offers unique wellness perks to help you keep your health on track while you're traveling.
Guests will love taking one of the custom-designed PUBLIC bikes out for a spin, complimentary at every Kimpton location. If you prefer to stay stationary while you bike, you'll love that some locations have in-room Peloton bikes.
You'll also find a yoga mat in every room, and some locations offer pool-side or roof-top classes. During the summer, guests may see things like fresh juices and granola available, as well as jogging stations at select hotels. These jogging stations may include amenities like fruit-infused water and chilled towels.
In addition, many locations offer free fitness classes, either at local gyms or the hotel's own facilities. Whatever your fitness goals, Kimpton Hotels can help you stay on track.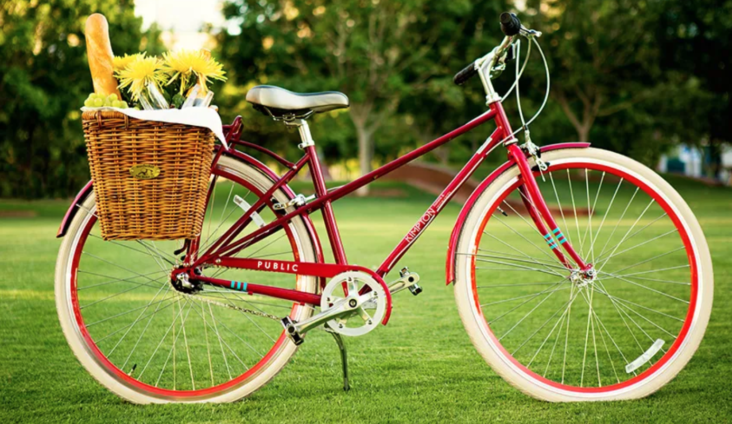 Kimpton Spas
Select Kimpton locations have a full-service spa on-site to help you relax and unwind. In addition, IHG Rewards members will get a $30 credit that can be used toward any 50- to 80-minute in-room spa treatment at participating locations.
Raid the Bar
Raid the Bar is the IHG Rewards elite welcome amenity for Kimpton Hotels. It's a $10 credit that members can use at the hotel's restaurant bar/lounge or the in-room honor bar. You can't use it for dining at the restaurant unless you are sitting at the bar.
If you choose to not use your Raid the Bar amenity, you can opt to receive IHG Rewards points instead:
Gold Elite members receive 400 points
Platinum Elite, Spire Elite, and Inner Circle members receive 600 points
Kimpton Kids
Kimpton Hotels offer extra amenities for even the youngest travelers. Next time you're looking to book a family vacation, check out these kid-friendly benefits available at Kimpton:
A welcome gift just for kids
Kids' meals, high chairs, and boosters in hotel restaurants
Kids' happy hour
Bunk bed options at select locations
Hula hoops in the fitness centers
Child safety kits (outlet covers, nightlights, etc.)
Cribs and play-yards upon request
Stroller, bouncy seat, and scooter rental
Babysitting services
"Forgot It? We've Got It!" Program
Even the most seasoned travelers forget something from time to time, but at a Kimpton Hotels, it's not a problem. Guests can request many common items at the front desk free of charge.
Anti-static spray
Cell phone charger
Coffee maker
Curling and straightening iron
Deodorant
Feminine hygiene products
Hairbands
Hairdryer
Humidifier
International plug adapter
Lint roller
Lip balm
Makeup mirror
Nail clippers and nail files
Quick fix apparel tape
Razor
Sewing kit
Shaving cream
Stain removing wipes
Toothbrush and toothpaste
TSA-approved bag for liquids
Tweezers
Hot Tip: Check out our printable packing checklist before you travel so that you don't forget anything.
IHG Business Edge
Kimpton participates in IHG Business Edge, formerly the Kimpton Global Business Program, which caters to small and medium business owners.
After registering for the program, you'll get perks like 10% off at Kimpton Hotels (and other IHG hotels) and IHG Rewards Gold Elite Status for your employees after their first stay. In addition, you'll be able to easily track your company's spending with Kimpton and IHG through a personalized travel portal.
Kimpton Events
Kimpton is more than just hotels and restaurants. There's a calendar of Kimpton events for you to enjoy whether you're a hotel guest or not. Events can range from things like culinary demonstrations and wine dinners to live music and even a luau.
Click here for a current listing of Kimpton events in the U.S.
IHG Rewards
Kimpton Hotels participate in the IHG Rewards program, so you can earn and use IHG Rewards points at Kimpton Hotels. We've written extensively about IHG Rewards in other posts, so we'll just touch on the basics here.
You can earn IHG Rewards points in a few ways, including staying at IHG properties, using the IHG dining program, or using a credit card that earns IHG points (or points that can be transferred to IHG).
Chase Ultimate Rewards points transfer to IHG at a 1:1 ratio. While this is great if you need to top off your account for a specific redemption, you'll get more value out of your Ultimate Rewards points by transferring them to airline partners or even using them in the Chase Ultimate Rewards portal. Keep in mind that IHG Rewards points are valued at ~0.5 cents each while Ultimate Rewards points are valued at ~2 cents each.
Hot Tip: When it comes to redeeming your IHG Rewards points at Kimpton hotels, you'll find that award night prices will fluctuate dynamically depending on the cash price of the hotel, seasonality of the location, and other factors.
IHG Rewards Credit Cards
If you're a frequent guest at IHG hotels, having an IHG-branded credit card could be a great way to earn points and get extra benefits and perks. Here's a quick look at the 2 cards available:
CREDIT CARD
CARD INFO
IHG® Rewards Club Traveler Credit Card




Earn 60,000 bonus points after spending $2,000 on purchases in the first 3 months from account opening
Earn up to 15 points total per $1 spent when you stay at an IHG hotel
Earn 2x points on purchases at gas stations, grocery stores, and restaurants; then 1 point per $1 on all other purchases.
No Annual Fee
With the IHG Traveler card, you'll earn Gold Elite status when you spend $10,000 in a calendar year. This card has no annual fee but the benefits are a bit limited:
Earn up to 15x points per dollar at IHG Hotels and Resorts (5x points for using your IHG Traveler card, and up to 10x for being an IHG member)
Earn 2x points per dollar at gas stations, grocery stores, and restaurants
Fourth reward night free
CREDIT CARD
CARD INFO
IHG® Rewards Club Premier Credit Card


Learn More

(at Chase's secure site)

Earn 150,000 bonus points after spending $3,000 on purchases in the first 3 months from account opening
Earn up to 25 points total per $1 spent when you stay at an IHG hotel
Earn 2x points on purchases at gas stations, grocery stores, and restaurants; then 1 point per $1 on all other purchases.
Enjoy a Reward Night after each account anniversary year at eligible IHG hotels worldwide. Plus, enjoy a reward night when you redeem points for any stay of 4 or more nights
Platinum Elite status as long as you remain a Premier card member
Good to Excellent Credit Recommend (670-850)
Annual Fee: $0 for the first year, $89 thereafter
The IHG Premier card comes with some nice benefits that will appeal to IHG and Kimpton loyalists:
Earn up to 25x points per dollar at IHG Hotels & Resorts (10x points when you use your IHG Premier card, up to 5x with Platinum Elite status, and up to 10x for being an IHG member)
Earn 2x points per dollar at gas stations, grocery stores, and restaurants
IHG Platinum Elite status
Yearly anniversary night that can be used at locations costing 40,000 points or less
Fourth reward night free
Global Entry or TSA PreCheck application fee credit (up to $100 value)
Hot Tip: While it's great to be able to earn hotel elite status with your credit card, it's not a great idea to spend $10,000 on the IHG Traveler card to do it. If you want IHG elite status through a credit card, you'll be better off with the IHG Premier card.
IHG Rewards Elite Status
Because Kimpton is part of IHG, your IHG Rewards elite status will be recognized at Kimpton Hotels. Here's a quick glance at the benefits of each level of IHG Rewards elite status:
Gold Elite — 10 qualifying nights or 10,000 qualifying points (7 nights or 7,000 points in 2021)
Priority check-in and late checkout if available
10% bonus earnings on top of base points (equal to an additional 1 point per dollar earned)
Points don't expire
Raid the Bar credit (at Kimpton locations only)
$30 in-room spa credit (at Kimpton locations only)
Platinum Elite — 40 qualifying nights or 40,000 qualifying points (30 nights or 30,000 points in 2021)
50% bonus earnings on top of base points (equal to an additional 5 points per dollar earned)
Elite rollover nights
Room upgrades, when available
Guaranteed room availability at least 72 hours before check-in
Spire Elite — 75 qualifying nights or 75,000 qualifying points (55 nights or 55,000 points in 2021)
100% bonus earnings on top of base points (equal to an additional 10 points per dollar earned)
An exclusive Choice Benefit (25,000 points or Platinum Elite gifted to a friend)
Hertz Gold Plus Rewards Five Star status
Spire Elites who are loyal to the Kimpton brand may be invited to join Kimpton Inner Circle, a high-level status that offers additional benefits at Kimpton Hotels only
Intercontinental Ambassador — a "status" that you can buy for $200 per year that comes with perks at Intercontinental Hotels and Resorts as well as IHG Platinum Elite status
Guaranteed 1 category room upgrade
4 p.m. late checkout
Complimentary weekend night (as part of a 2-night stay)
Restaurant and bar credit of up to $20 per stay
Complimentary mineral water
Hot Tip: Don't forget, getting IHG Rewards elite status is easier in 2021 due to reduced qualifications.
Kimpton Inner Circle
Kimpton Inner Circle is the highest elite level available within IHG Rewards. This invitation-only elite level doesn't have published requirements, however, it does state you'll already need to have Spire Elite status and stay at Kimpton Hotels frequently. Invitations to Kimpton Inner Circle are sent in January each year.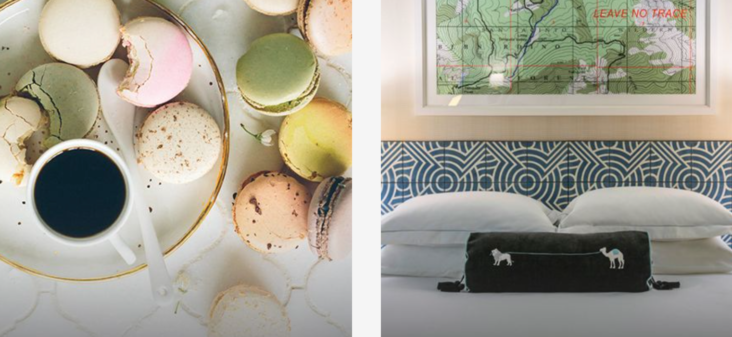 In addition to any benefits you would get as an IHG Rewards Elite, you'll enjoy the following perks as a member of Kimpton Inner Circle:
Inner Circle Amenity — This is a specialized welcome amenity (usually your favorite drink or snack) that's delivered to your room.
Chef's Taste — When dining at a Kimpton restaurant for dinner, members will get a complimentary taste of a special dish by the chef. A handful of locations do not participate in this program.
New Hotel Free Night — Members who have stayed at Kimpton Hotels at least 3 times in the previous 12 months can receive a free night at participating new Kimpton Hotels properties.
Category Upgrade —Members get a guaranteed 1 category room upgrade upon arrival. This upgrade can't be reserved in advance and excludes Presidential Suites, Specialty Suites, and any suite that has 2 or more bedrooms.
Check-In/Checkout Benefits — Members get guaranteed 10 a.m. early check-in and 4 p.m. late check-out.
Waived Amenity Fee — Any amenity or destination fees will be waived, but unfortunately, this doesn't include resort fees.
Complimentary Premium Internet
VIP Phone Line
Bottom Line: Kimpton Inner Circle is a high-level status offered to IHG Spire Elite members that show loyalty to the Kimpton brand. Benefits of this invitation-only status include a free night at new locations, a guaranteed category upgrade, and early check-in/late check-out. Specific requirements are unpublished, and invitations are sent out in January of each year.
Final Thoughts
Kimpton Hotels & Restaurants is a boutique hotel brand within the IHG Hotels & Resorts family. Each unique location is thoughtfully designed to create a unique experience for guests.
Guests at Kimpton Hotels will enjoy unique amenities during every stay like a nightly social hour and complimentary bikes.
IHG Rewards Spire Elite members who stay at Kimpton Hotels often can become Kimpton Inner Circle members, an invitation-only status that comes with even more benefits and perks.