United Global Services: All The Benefits & Everything You Need To Know
Many people earn elite status with United Airlines every year. Some road warriors might even earn Premier 1K, the highest level of status available to most travelers. However, there is actually another level of elite status with United that tops them all: United Global Services.
If you are a Global Services member, you can expect to be a top priority passenger and you'll enjoy a bunch of fun perks. While this will be out of reach for the vast majority of travelers, it's still amazing to see what United will do for some customers.
Let's dig into United Global Services and see what it has to offer.
Elite Status on United
Having elite status with United comes with a number of perks. The higher level of status you have, the more perks you can expect. For many who travel for work, this can mean fighting to earn Premier 1K status to improve their chances of upgrades on domestic flights.
However, earning top tier Premier 1K status with United requires you (or your employer) to spend $12,000 on United flights each year. Premier Silver, Premier Gold, and Premier Platinum status levels are a bit easier to earn.
Each status level requires you to meet a Premier Qualifying Dollar (PQD) requirement plus either a Premier Qualifying Miles (PQM) or Premier Qualifying Segments (PQS) requirement.
| | | | |
| --- | --- | --- | --- |
| Elite Status Level | PQD Requirement | PQM/PQS Requirement | Spend Waiver? |
| Premier Silver | $3,000 | 25,000 PQM or 30 PQS | Yes |
| Premier Gold | $6,000 | 50,000 PQM or 60 PQS | Yes |
| Premier Platinum | $9,000 | 75,000 PQM or 90 PQS | Yes |
| Premier 1K |  $15,000 | 100,000 PQM or 120 PQS | No |
Other than the Premier 1K status level, you can have the PQD requirement waived if you spend $25,000 across any of the co-branded United cards marketed by Chase.
CREDIT CARD
BENEFITS & INFO
UnitedSM Explorer Card


Learn More

(at Chase's secure site)

Earn 40,000 bonus miles after you spend $2,000 on purchases in the first 3 months your account is open.
Earn 2 miles per $1 spent at restaurants, on hotel stays, and on United purchases
Free first checked bag — save up to $140 per roundtrip
2 United Club one-time passes each anniversary
Annual Fee: $0 Intro for the first year, then $95

UnitedSM Business Card




Earn 75,000 bonus miles after $5,000 in purchases within the first 3 months of account opening
Earn 2 miles per $1 spent on United purchases, at gas stations, office supply stores and more. Plus, you'll earn 2 miles per $1 spent at restaurants including eligible delivery services
Earn 1 mile per $1 spent on all other purchases.
Earn a $100 United travel credit after 7 flight purchases of $100 or more each anniversary year.
5,000 mile loyalty anniversary bonus when you have the new United Business Card and a personal United credit card.
Annual Fee: $0 Intro for the first year, then $99

United ClubSM Infinite Card Card


Apply Now

(at Chase's secure site)

Earn 4 miles per $1 spent on United purchases including tickets, Economy Plus, inflight food, beverages and Wi-Fi, and other United charges.
Earn 2 miles per $1 spent on all other travel and on dining at restaurants and eligible delivery services including GrubHub, Caviar, Seamless, and DoorDash. Earn 1 mile per $1 on all over purchases.
Up to $100 Global Entry or TSA PreCheckTM fee credit.
25% back as a statement credit on purchases of food, beverages, and Wi-Fi onboard United-operated flights when using your card.
Annual Fee: $0 intro annual fee, then $525
Hot Tip: You can also check out our in-depth guide on the best ways of earning United points. Note: Using a United card isn't the fastest way of accumulated points with United!)
With these basics about United status in mind, you can start to see just how elite you must be to have United Global Services.
What Is United Global Services?
United Global Services is an invitation-only elite status with United Airlines that is given to some of United's most elite and profitable customers.
With a United Global Services membership, passengers can expect a number of perks and customer service that far exceeds anything that other United passengers receive.
Qualifying for Global Services
The eligibility requirements for Global Services remain unpublished, so it is not known exactly how one can earn an invitation. However, these members typically spend thousands upon thousands of dollars per year on full-fare (i.e. changeable and refundable) tickets. You can check your United status at mystatus.united.com.
Some have even estimated that Global Services members spend upwards of $50,000 on airfare with United each year!
Global Services Benefits
While it's hard to confirm all the benefits that Global Services members receive, several specific benefits have been revealed. Let's discuss some of these perks.
Upgrade Priority
When it comes to upgrade priority, Global Services members are at the front of the line. This can be especially important when booking economy class tickets on transcontinental flights.
Upgrades on Award Flights
Premier members who have one of the co-branded United cards are eligible for Complimentary Premier Upgrades (CPUs) on award flights. To upgrade, there must be space in the RN fare class.
Meanwhile, Global Services members can receive a CPU if there is space in the PN fare class, which often has much better availability. While Global Services members receive access to this PN fare class availability, Premier members do not.
More Upgrade Availability With Miles & Certificates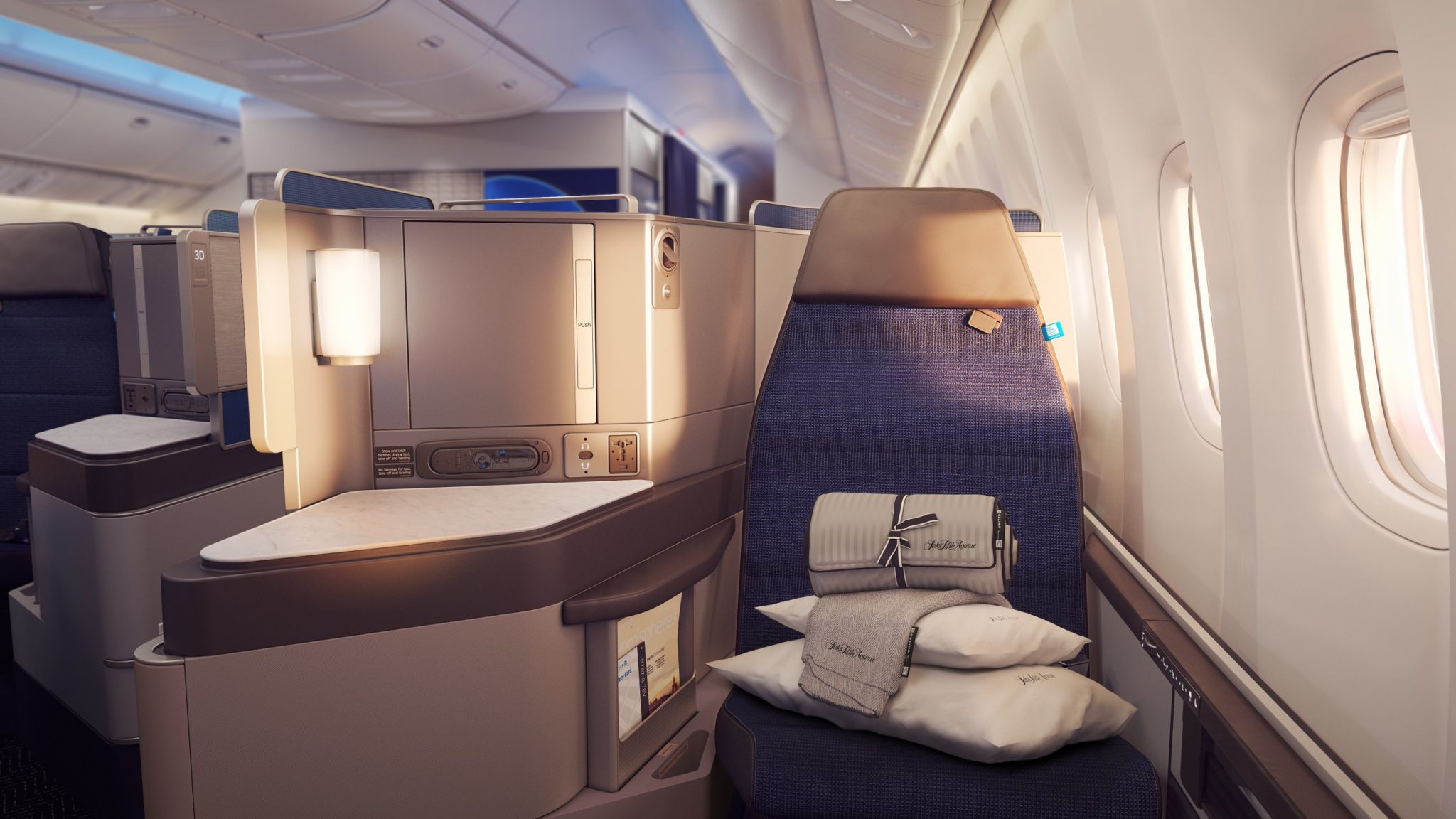 Global Services members can also redeem United miles for upgrades into the PN fare class. As we mentioned above, the PN fare class has much better availability than the standard upgrade space (RN fare class).
Additionally, Regional Premier Upgrades (RPUs) and Global Upgrade Certificates (GPUs) can also be used by Global Services members to upgrade award tickets.
Companion Saver Award With a Cash Ticket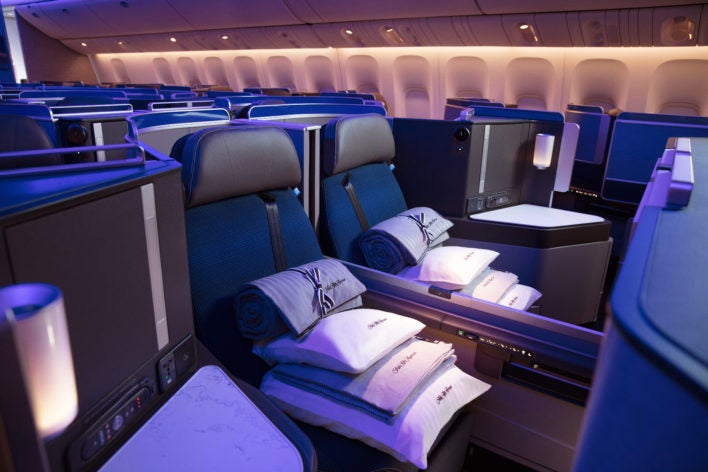 When you consider the fact that those with Global Services are not only spending a lot of money on United but also traveling very frequently, the companion perk is a really nice touch from United.
If Global Services member books a cash ticket, she or he may bring along a companion for the cost of a saver level award ticket. This allows members to extend a work trip into a vacation with a spouse, loved one, or friend.
Not only that, but these companion saver level awards are available in whatever cabin the Global Services members have booked. That means if a member has paid for a business class ticket, his or her companion can book a business class award at saver level.
Mercedes-Benz Transfer Between Flights
Probably one of the coolest benefits of being a Global Services Member is a ride to your flight in a Mercedes-Benz. Now, Global Services members won't receive this every time they connect, as it's only used for tight connections at specific airports.
The airports with this Mercedes-Benz service include Chicago-O'Hare (ORD), Denver (DEN), Houston (IAH), Los Angeles (LAX), and San Francisco (SFO).
Global Services Customer Service
Customer service is at its best for Global Services members. They can expect a dedicated phone line that very rarely has any wait time, United staff tracking their flight status to ensure connections are made, and getting served meals before anyone else when flying business class or first class.
United really goes above and beyond for its Global Services Members!
Private Check-in
Global Services members never have to worry about check-in lines when departing Chicago-O'Hare (ORD), Newark (EWR), or San Francisco (SFO). There are dedicated check-in areas just for them, which can be a huge benefit if running late.
Priority Boarding
While United sometimes struggles to get flights out on time and leaves passengers huddling around the gate, Global Services members will be the first to board and get settled into their seats.
Final Thoughts
Though most people will never spend enough to be considered for an invite to Global Services, a look at the benefits of membership is a great insight into how customer service at an airline could work.
Global Services members not only receive a number of benefits, but United really looks after them to ensure their travel experiences are seamless and enjoyable.