Is The Chase United Explorer Card Really Worth It?
Lots of airlines offer their own credit cards to help you earn miles. Some come with free checked bags while others offer lounge access. But are these cards worth the annual fees they charge?
Today, we're going to take a look at the Chase United℠ Explorer Credit Card. We'll go over the benefits of having this card and weigh those against the annual fee, so you can decide if this card is right for you.
Explorer Card Welcome Bonus
One of the most appealing aspects of getting an airline-specific card is the welcome bonus! It's great to get a big chunk of miles just for putting your everyday spend on a credit card.
The United Explorer comes with a nice welcome bonus (see table below) that can make the decision to apply pretty easy.
CREDIT CARD
BENEFITS & INFO
UnitedSM Explorer Card


Learn More

(at Chase's secure site)

Earn 40,000 bonus miles after you spend $2,000 on purchases in the first 3 months your account is open.
Free first checked bag — save up to $140 per roundtrip
2 United Club one-time passes each anniversary
Annual Fee: $0 Intro for the first year, then $95
Key Benefits of the United Explorer
Let's go over some of the key benefits of the United Explorer so you can see if it will be worth it for you.
Earn United Miles
One of the best benefits of the United Explorer is that you can earn United MileagePlus miles with every purchase.
Earn 2 miles per $1 spent on United purchases.
Earn 2 miles per $1 spent at restaurants.
Earn 2 miles per $1 spent on hotel stays (when purchased directly through the hotel).
Earn 1 mile per $1 spent on all other purchases.
That is all great, but this card is actually not the fastest way to earn United miles (outside of the welcome bonus)! The Chase Sapphire Reserve® card earns 3 points per dollar on all travel and dining purchases. These points can then be transferred at a 1:1 ratio to your United account. However, that card's steep annual fee puts it out of reach for many travelers.
Hot Tip: If you need more United MileagePlus miles for an award redemption, don't forget about Chase Ultimate Rewards points! You can transfer Chase points to United at a 1:1 ratio. Chase offers lots of great travel rewards credit cards, too, that can help you earn points fast.
No Blackout Dates
As a United Explorer cardmember, you'll have access to expanded award availability when you use United MileagePlus miles to book any United-operated flight without restrictions or blackout dates.
United Club℠ Passes
After being approved for the United Explorer, you'll receive 2 United Club one-time-use lounge passes each year you're a cardmember. You'll be able to relax in the lounge prior to your flight with complimentary food, beverages, and amenities.
These 2 United Club passes are valued at $118 which is more than the annual fee of this card. That means 1 trip to the United Club℠ for you and a traveling companion makes up for the annual fee alone.
Free Checked Bags
As a United Explorer cardholder, you and 1 traveling companion on the same reservation will each receive your first standard checked bag free on United-operated flights. This benefit is capped at $120 per reservation ($30 per bag, per person each way). To take advantage of this benefit you must purchase your tickets with your United Explorer.
Bottom Line: You can easily make up for the annual fee of the United Explorer with the free checked bags benefit. If you and a travel companion each check a bag on 1 round-trip United flight per year you'll come out ahead even after you take the annual fee into consideration.
Premium Travel Benefits
TSA PreCheck or Global Entry Fee Credit
Enjoying expedited security is a nice perk for frequent travelers, and it's even better when you don't have to pay for it.
Every 4 years you can receive a fee reimbursement for a TSA PreCheck or a Global Entry fee that's charged to your United Explorer.
TSA PreCheck: $85 fee credit.
Global Entry: $100 fee credit.
Hot Tip: If you are interested in applying for Global Entry, the United Explorer can help you do that for free. After applying, you'll get a $100 credit to cover the fee — that's more than the annual fee of this card! For more cards that cover this cost, check out our in-depth post on the best credit cards for complimentary TSA PreCheck and Global Entry.
Trip Delay Insurance
Trip delay reimbursement provides up to $500 per purchased ticket for reasonable expenses if your trip is delayed more than 12 hours or overnight. Covered situations include delays due to equipment failure, severe weather, or a labor strike. This benefit applies to you, your spouse, and your dependent children under 22 years old.
Baggage Delay Insurance
Baggage delay insurance will help cover costs of essential purchases like toiletries and clothing when your bags are delayed 6 hours or more by a passenger carrier. You'll be covered up to $100 a day for 3 days.
Lost Luggage Insurance
If you or an immediate family member has luggage that is damaged or lost by the carrier, you're covered up to $3,000 per passenger. This applies to both checked luggage and carry-on luggage.
Trip Cancellation and Trip Interruption Insurance
If your trip gets cut short due to sickness, extreme weather, or other select situations, you'll be covered up to $1,500 per person (up to $6,000 per trip). These benefits cover you and your spouse/domestic partner and dependent children for non-refundable passenger fares charged by an airline, cruise line, railroad, or any other common carrier.
If this benefit is important to you, take a look at some of these other cards that offer trip cancellation/interruption insurance.
Travel Accident Insurance
Travel accident insurance covers you or your immediate family in the event of accidental death, dismemberment, or loss of speech, sight, or hearing due to a covered accident on a common carrier during your travels. Coverage varies and is capped at $1,000,000 per person.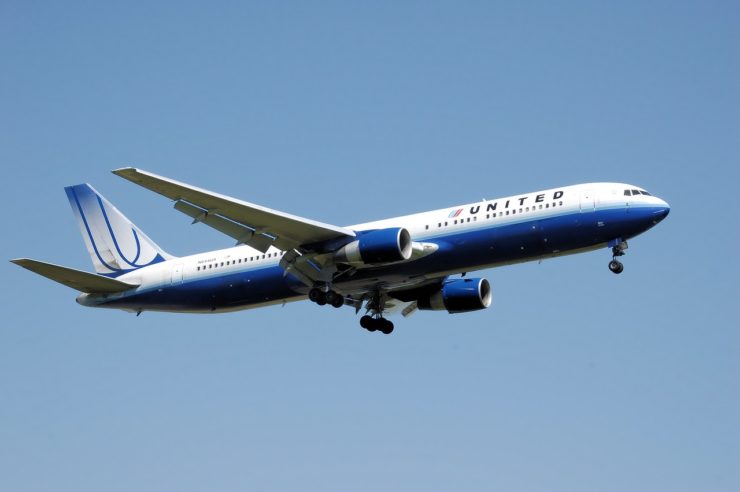 Car Rental Benefits
Auto Rental Collision Damage Waiver (CDW)
An Auto Rental Collision Damage Waiver (CDW) is a form of insurance that offers protection against damage or theft of your rental car. The coverage provided by the United Explorer is primary, meaning you don't have to file a claim with any other insurance first.
The CDW provides reimbursement for theft and collision damage for most rental cars worldwide up to the actual cash value of the vehicle, and your coverage extends to any additional drivers listed on your rental agreement.
To activate your coverage, be sure to decline the policy offered by the car rental agency and pay for your entire rental with your United Explorer.
Hot Tip: For more information and other options, check out our post about the best credit cards for car rental insurance.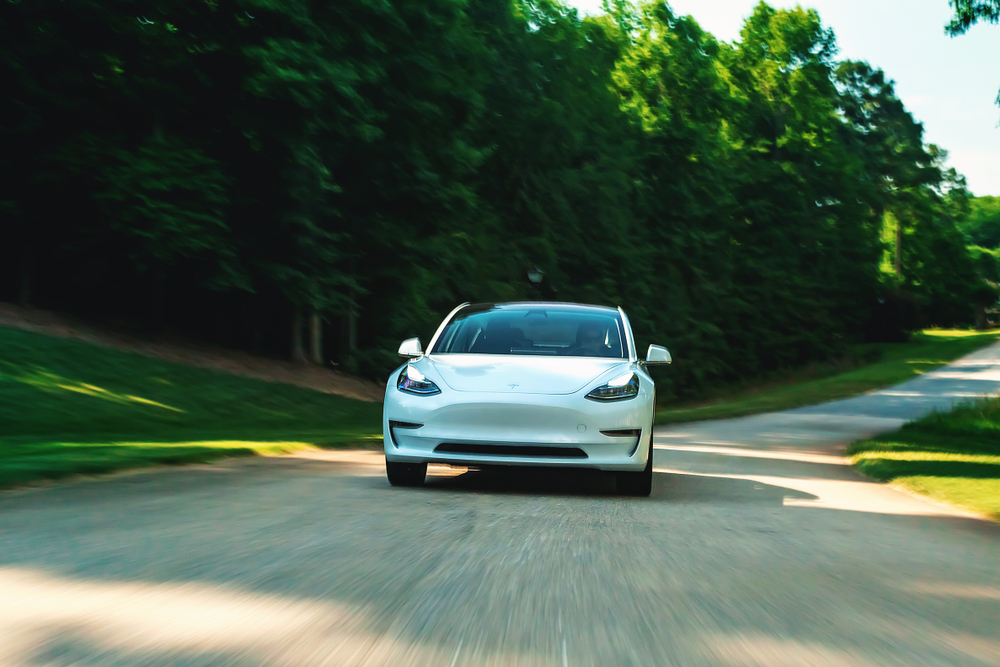 Shopping Benefits
Purchase Protection
Chase purchase protection provides reimbursement or repair for qualifying items purchased with your card in the event of theft, damage, or involuntary and accidental parting with your property. To qualify, at least part of your purchase needs to be made with your United Explorer.
You're covered for items purchased within the United States for 120 days. You can receive a replacement, repair, or reimbursement for your item up to $10,000 per claim and $50,000 each year.
Extended Warranty
The extended warranty coverage that comes with the United Explorer increases the U.S. manufacturer's warranty of an item by 1 year if the original warranty is less than 3 years. At least part of the item needs to have been purchased with your United Explorer.
Each claim has a $10,000 maximum (up to $50,000 per year).
Hot Tip: Have a business? You can also check out the business version of this card: the Chase United℠ Explorer Business Card.
Who Should Get the United Explorer?
The United Explorer might be a good fit for you if you:
Are a frequent flyer on United Airlines.
If you fly United Airlines and check bags at least 1-2 times a year.
Want to apply for TSA PreCheck or Global Entry.
Already have a Chase Ultimate Rewards earning card (as transferring Chase points to United is a great way to top off your account for an award redemption).
The United Explorer might NOT be the card for you if you:
Final Thoughts
If you fly on United Airlines even once or twice a year, the United℠ Explorer Card from Chase should probably earn a spot in your wallet. This card's benefits including free checked bags, United Club lounge passes, and expanded award availability, make applying for this card a pretty easy decision for most United Airlines flyers.
However, if you still aren't sure, take a look at our post outlining the best credit cards for United flyers.  This post will show you all your options so you can make an informed decision about which card is best for your situation.