Apple Card – Full Review [2021]
"Made for those who regularly buy from Apple stores!"
The Apple Card is a great card option for those who are a fan of Apple products and Apple Pay.
The largest company in the world now offers customers its own credit card, the Apple Card. Apple has long been adored by tech enthusiasts and consumers alike thanks to its sleek and innovative products. Now, those who can't get enough of its products can earn rewards when they shop with Apple, or use Apple Pay, thanks to the Apple Card.
But is the card only suitable for the most ardent of Apple supporters? Or is it a card others should consider adding to their wallet as well?
Pros
3% back* on Apple Pay purchases made directly with Apple
3% back* on Apple Pay purchases made with partners (Uber/Uber Eats, Nike, Panera, T-Mobile, Walgreens, and Exxon and Mobil gas stations)
2% back* on all other purchases made via Apple Pay
1% back* on all purchases made with your physical Apple card
No annual fee, foreign transaction fees, or late fees
Interest-fee payments for iPhone, Mac, iPad, and more
Flexible redemption offers
* For this program, rewards come in the form of Apple Cash, not true cash-back. 
Cons
Not particularly rewarding on purchases where you cannot use Apple Pay
You need an Apple device in order to use Apple Pay, so it is not a good fit for those outside of the Apple ecosystem
The Ideal Cardholder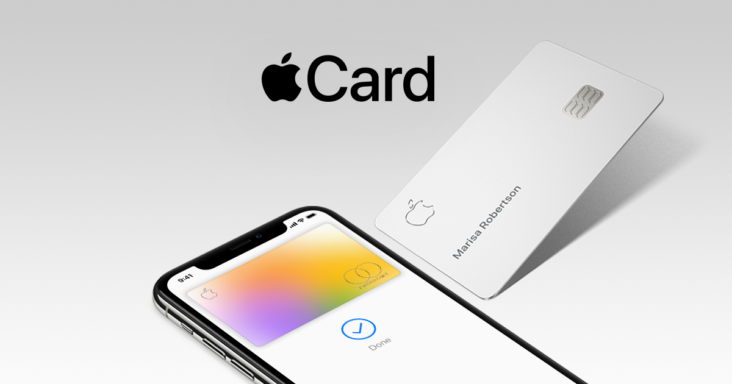 Without question, the Apple Card is definitely best suited for those who are big fans of Apple and Apple products, and those who use Apple Pay to complete most of their purchases.
When you take into account that the rewards you earn can be applied towards new Apple purchases and that holding the card allows to you finance the newest Apple products at 0% interest, then it might just be a no-brainer for Apple fanatics who upgrade to the latest devices each year.
Interest-Free Payments for Apple Products
If you're someone who loves to upgrade your Apple devices when new models come out, then holding the Apple Card comes with a feature that you might be thrilled about — interest-free financing on new products! That's right, Apple cardholders can upgrade their iPhone, purchase a new Macbook, replace their Apple Watch, or grab a pair of AirPods and pay zero interest over their loan period.
Zero Fees
Those who are used to getting nickel and dimed thanks to fees on other credit cards they've had in the past will love the zero-fee feature of the Apple Card. But what exactly is meant by zero fees?
Here is a list of all of the items that Apple charges no fees for that other credit issuers might:
Late fees
Over-the-limit fees
Returned payment fees
Setup fees
Account maintenance fees
Reward redemption fees
That's right, the Apple Card doesn't charge a single fee for any of these items, so rest assured that you'll never have a hidden charge appear on your monthly bill.
Great Card If
You use Apple products
You live in an area with a lot of Apple Pay acceptance
You want interest-free financing on new Apple products
How To Earn More Apple Cash
Apple Purchases With Apple Pay
The most obvious way to earn Apple Cash with your Apple Card is when you use it to purchase anything from Apple and use Apple Pay. This will earn you 3% back on every $1 spent on purchases from Apple Stores, apple.com, the App Store, the iTunes Store, and on Apple services like AppleCare.
So, if you're someone who purchases a lot of Apple products throughout the year, this is a great way to rack up cash-back on those purchases.
Partner Purchases With Apple Pay
Of course, the vast majority of your purchases throughout the year probably won't be on Apple products or services. But fortunately, the Apple Card also offers 3% back on select partner purchases when you use Apple Pay.
Currently, these merchants include Uber/Uber Eats, Nike, Panera, T-Mobile, Walgreens, and Exxon and Mobil gas stations. While some of these are certainly more useful than others, some cardholders might receive great value receiving 3% back with some of these merchants.
All Other Purchases With Apple Pay
Any purchases falling outside of the above category at merchants that accept Apple Pay will earn you 2% back towards your Apple Cash balance. The key here is that the store or merchant must accept Apple Pay as a method of payment. So if you live in a location that has widespread Apple Pay acceptance, then the Apple Card will earn you 2% back on virtually every purchase you make. If not, then this might not be the best card option for you.
Purchases With Your Physical Card
For any other purchase where you do not have the ability to use Apple Pay, and you must use your physical Apple Card, you'll earn just 1% back. In cases such as these, you might want to opt for another card in your wallet with a strong reward rate, unless you prefer to focus all of your earnings on Apple Cash.
How To Use Apple Cash for Max Value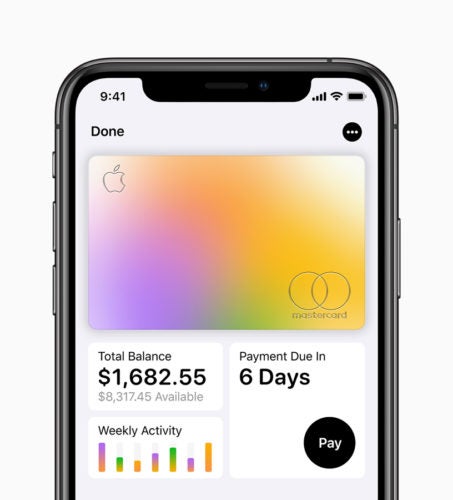 When it comes time to redeem your Apple Cash you have 3 primary options — though each offers the same value, the added flexibility is a great feature.
Purchases Using Apple Pay
Once you've built up a balance of Apple Cash, you can use it as a payment method when using Apple Pay, in lieu of charging to your Apple Card. This feature is extremely convenient as you're not required to jump through any hoops to make the redemption. All you have to do is use Apple Pay as you normally would, but select Apple Cash as your payment method instead of your Apple Card.
Person to Person Transfers
Owe your friend half the fare of an Uber ride or need to repay them for the lunch they covered for you last week? You can use your Apple Cash balance to send the funds to them, much like you would with an app like Venmo or Cash App. Keep in mind that the person receiving the payment must also have an Apple device in order for the funds to transfer.
Statement Credits
Lastly, Apple allows you to apply your Apple Cash balance to your Apple Card bill when it is due each month. This is a great way to minimize your cash outflow, as you can use the Apple Card on all of your purchases each month, then apply those rewards to lower the amount you'll need to pay.
Prefer to deposit your Apple Cash straight into your bank account? The Apple Card gives you that option as well!
Bottom Line: No matter what you choose, each redemption offers the same value, so select whichever makes the most sense or is the most convenient for your needs!
Alternative Cards to the Apple Card
If you're looking for a well-rounded credit card option that offers great rewards for everyday spending, then the Freedom Unlimited could be a fantastic option. With it, you'll earn 5% on travel purchased through the Chase Ultimate Rewards portal, 3% back on dining and drugstore purchases, plus 1.5% back on all other purchases, all with no annual fee.
The Chase Freedom Unlimited offers cardholders multiple options when it comes time to redeem their points, and doesn't require you to pay through an app, adding extra flexibility.
Those who want 1 cash-back credit card that they can use for all of their daily purchases will love the Double Cash card. The Double Cash card earns you an uncapped 2% cash-back on every purchase you make, and you have multiple options when it comes to how to redeem your cash-back. Better yet, the card doesn't charge an annual fee, so there is nothing to eat into all of the cash-back you earn each year.
---
Featured Image Credit: Apple
Frequently asked questions
Is the Apple Credit Card worth it?
If you're someone who owns Apple products, regularly uses Apple Pay, and would like to finance new Apple products at zero percent interest when you upgrade, then the Apple Card might just be a perfect fit for you.
What credit score do you need for the Apple Card?
There is no set credit score that will guarantee your approval for the Apple Card. Keep in mind that credit issuers don't just look at your credit score, but also your income, your years of clean credit history, and other factors. But generally speaking, if you have a credit score of 700 or higher, you should feel good about your approval odds for the Apple Card.
Is Apple Card a Visa or Mastercard?
The Apple Card is a Mastercard.
How do I get a Apple Card?
To apply for an Apple Card you must first have an iPhone. On your iPhone, access the Wallet app and then click Apple Card. Then complete and submit your application and Apple will notify you whether or not your application was approved.
Can I use the Apple Card anywhere?
Yes, you can use the Apple Card anywhere Apple Pay or Mastercard is accepted. Keep in mind that you'll earn 2% back on purchases when paying via Apple Pay, compared to only 1% back when you pay with the physical Apple Card.
What is Apple Cash?
Apple Cash is a feature of Apple Pay that effectively functions as a mobile wallet. When you use your Apple Card, the cash-back rewards you earn are deposited as Apple Cash, which can then be redeemed for future Apple Pay purchases, as a statement credit, or transferred to your bank account.
Travel prices are about to surge from pent-up demand.
Use this points strategy to lock in pennies-on-the-dollar pricing in 2021, all without being a frequent flyer...
How do I only pay $30 to go to Hawaii, $200 for business class to Asia or just $150 to Europe?
Discover the real-life strategies that anyone can use to enjoy limitless travel (even on a limited budget!)
Just sign up below and I'll send you the Limitless Travel Playbook instantly:
We respect your privacy. Please view our privacy policy here.