The Top 5 Reasons to Get the Chase Sapphire Reserve®
The Chase Sapphire Reserve® is without question one of the hottest cards on the market, and there's a good reason for that.
Since it launched in mid-2016, this has been the card to beat in the premium travel card market. It has a long list of benefits, earns very valuable Ultimate Rewards points, and has great redemption options.
Those 3 things together make everyone want to have one, but sadly, many of us can't get a Chase Sapphire Reserve due to Chase's 5/24 rule.
However, if you meet the 5/24 qualifications and somehow don't have this card already, you're in luck. Keep reading and you'll quickly see why the Chase Sapphire Reserve is one card that definitely belongs in your wallet.
Card Snapshot
Before we get into the 5 main benefits of this card, here's a quick glance at the card as well as the current sign-up bonus:
Credit Card
Benefits & Info
Chase Sapphire Reserve®



Earn 50,000 bonus points after you spend $4,000 on purchases in the first 3 months from account opening.
That's $750 toward travel when you redeem through Chase Ultimate Rewards®
$300 Annual Travel Credit as reimbursement for travel purchases charged to your card each account anniversary year
3X points on travel immediately after earning your $300 travel credit. 3X points on dining at restaurants.
Access to 1,000+ airport lounges worldwide after an easy, one-time enrollment in Priority Pass™ Select
Annual Fee: $550 annual fee
1) $300 Annual Travel Credit
This is perhaps the easiest-to-use travel credit offered by any credit card.
Every year you keep the card, you will automatically get your first $300 in travel purchases refunded to you via statement credits.
It really is that simple. You don't need to call or send a message to request credit; just spend $300 on purchases in the travel category, and you'll get that money back.
You can make purchases online, over the phone, or in person. This even works for things like airline and hotel purchases. Anything that codes as travel will work.
Honestly, if any of you aren't spending more than this on travel purchases in a year, you probably wouldn't be reading this post. Why not let the Chase Sapphire Reserve cover your first $300 in travel expenses each year?
From August 26, 2018, purchases that qualify for the annual travel credit no longer earn 3x points.
Hot Tip: If you use this $300 credit for travel expenses you would have paid for anyway, it will effectively reduce your annual fee from $550 to $250. That's a ridiculously low annual fee for all of the other benefits you get with this card!
2) Valuable Points Redemptions
The Chase Sapphire Reserve earns points in Chase's Ultimate Rewards program.
This is great for cardholders because Ultimate Rewards points are some of the most valuable points you can earn. They are redeemable in a variety of ways, and if you use them right you can regularly get a huge value out of them.
Since the Chase Sapphire Reserve is the premium Ultimate Rewards-earning card in the Chase lineup, you have access to the most options for redeeming your Ultimate Rewards points. In addition, you can redeem them for the highest value when booking directly.
Ultimate Rewards Travel Center
One way to redeem Ultimate Rewards points is by paying for travel with points directly through the Ultimate Rewards Travel Portal.
Redeeming this way gives your points a set redemption value. For less expensive flights or hotels, this can sometimes be the best way to use your points to reduce travel costs.
Hot Tip: At 1.5 cents per point, the Chase Sapphire Reserve has the highest value of all of the Ultimate Rewards-earning cards when redeeming through the Chase travel portal. Other cards only get 1 or 1.2 cents per point.
That means that with the Chase Sapphire Reserve, you can redeem 10,000 points for a $150 hotel room or 20,000 points for a $300 flight.
Obviously, at a value of 1.5 cents per point, this will not be the best you can do with your points…but it does provide a solid option for reducing your out of pocket expenses when you travel, especially when you need to book less expensive tickets for several people.
Transfers to Airline & Hotel Partners
The Chase Ultimate Rewards program partners with leading hotel and airline loyalty programs.
With the Chase Sapphire Reserve, you can directly transfer your points at a 1:1 ratio to all of these programs. Your points won't lose any value when you transfer, and when it comes time to redeem you'll likely find that they are worth far more.
Transfers to most airlines and hotels are close to instant, but some programs do take up to a few days to complete the transfer. Points must be transferred in increments of 1,000.
Depending on what program you transfer to and how you redeem your points, it is often possible to get more than 5 cents per point in value from them. Sometimes you can even get higher than 10 cents per point!
Take a look to see how you can get the most value out of your Ultimate Rewards points by transferring them to hotels and airlines.
3) 3X Points Earning on Travel & Dining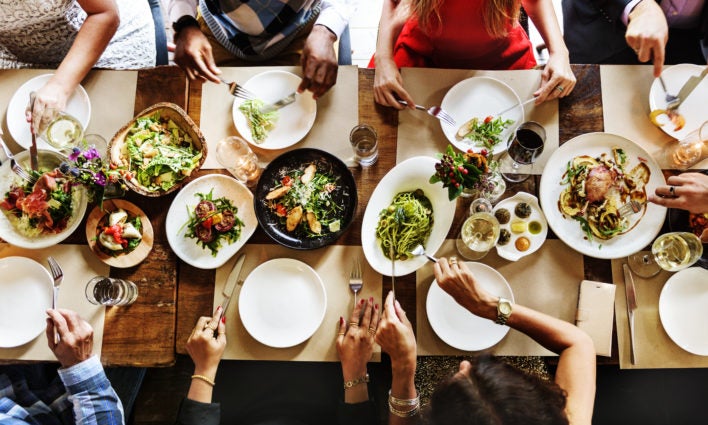 Now that we've seen how valuable Ultimate Rewards points can be, let's look at how you can earn even more of them with the Chase Sapphire Reserve.
This card has great bonus categories for those of us who love to travel. Any purchases you make in the travel or dining categories will earn you 3 Ultimate Rewards points per dollar spent. That's 3x the earning of a typical credit card!
Plus, you'll earn a whopping 10 points per dollar spent on Lyft purchases, giving you a huge return on rideshare and bike and scooter rides in select cities.
Could these categories be any better for us? If you are going on multiple trips a year, what do you spend the most on?
Travel
Once you get to your destination, where do you usually eat?
Restaurants
Where do you meet up with friends to talk about your trips after you get home?
These bonus categories can really help you build your Ultimate Rewards balance just by using the Chase Sapphire Reserve for your normal spending in the categories of travel and restaurants (which includes bars and pubs, by the way).
4) Airport Lounge Access
The Chase Sapphire Reserve comes with a complimentary membership in Priority Pass Select, the world's largest collection of airport lounges.
As a cardmember, you have access to more than 1,000 airport VIP lounges. There are located in over 500 cities across the world, so no matter where you travel you're likely to find a lounge option available.
Lounge amenities vary greatly by location, so be sure to check ahead of time to see what to expect. You might have comfortable seating and light snacks, or you might have gourmet food, showers, and free massages.
Either way, your lounge experience will be much more pleasant than spending your layover out in the terminal.
With the Priority Pass Select membership from your Chase Sapphire Reserve, there is a limit to 2 guests that you can bring into a lounge for visits.
This is great when you are traveling with large families or big groups of friends. Everyone can enjoy the comfort of the lounge with you!
Hot Tip: Your Priority Pass Select membership now gets you more than just lounge access. At some airports where they don't have a strong lounge presence, Priority Pass has partnered with shops or restaurants. You can get up to $30 off per guest at these locations, so make sure to check your app for participating locations.
5) Travel Protection & Insurance
We know we said we'd show you the top 5 benefits, but we're cheating a little bit and detailing 4 benefits in 1 with this section on travel protections. Sorry…we just couldn't pick one of these!
What's crazy is that the benefits detailed here are fewer than half of what you get while traveling with this rewards card. Want to know more? Check out the rest over in our full guide to the travel insurance benefits of the Chase Sapphire Reserve.
This really is a travel card at heart, and they definitely put in the travel benefits to support that status.
Trip Cancellation/Interruption Insurance (up to $20,000 per occurrence)
Your Chase Sapphire Reserve provides one of the best coverages for trip cancellation or interruption from a credit card.
Cardholders and immediate family members can be reimbursed for up to $20,000 per occurrence when a trip must be canceled or interrupted. Reimbursements are available for pre-paid expenses such as passenger fares, tours, and hotels.
To receive reimbursement, the reason for loss must be one of the covered instances (which include injury, sickness, death, severe weather, terrorism, court dates, and jury duty).
Baggage Delay Insurance (up to $100 per day)
If your baggage is delayed for more than 6 hours, your Chase Sapphire Reserve will reimburse you for emergency purchases of clothing, toiletries, and a cell phone charger.
This coverage is limited to $100 per day for a maximum of 5 days and covers cardholders, spouses or domestic partners, and immediate family members.
Lost Luggage Reimbursement (up to $3,000 per passenger)
When your luggage is damaged or lost while on a covered trip, your Chase Sapphire Reserve will provide up to $3,000 per person for the repair or replacement of your luggage.
Both checked and carry-on bags are included. In addition to damage or loss by a travel provider, theft is also a covered reason for reimbursement.
This coverage applies to the cardholder and immediate family members, even if the cardholder is not traveling with them.
Trip Delay Reimbursement (up to $500 per ticket)
Your Chase Sapphire Reserve will reimburse you up to $500 per traveler for expenses incurred when your common carrier travel is delayed by more than 6 hours or requires an extra overnight stay.
Common carriers include airlines, buses, cruise ships, and trains. Eligible expenses include meals, lodging, toiletries, medication, and other personal use items needed due to the delay.
Cardholders, spouses or domestic partners, and dependent children under 22 years of age will be eligible for reimbursement as long as their tickets were purchased with your Chase Sapphire Reserve.
Bottom Line: Nobody likes to be delayed during their trip, but it's even worse when you have out of pocket expenses that you can't avoid. Be sure to book your travel segments with your Chase Sapphire Reserve, and those expenses will be reimbursed up to $500 per traveler.
For more general information on travel insurance, see our articles:
Final Thoughts
Anyone who loves to travel and is eligible under Chase's 5/24 rule should be taking a serious look at the Chase Sapphire Reserve.
The benefits of this card far outweigh the $550 annual fee, even if you only use the 5 benefits we've detailed above a few times over the course of the year.
If you aren't quite convinced, take a look at the details of all the benefits you get with the Chase Sapphire Reserve. You won't believe how many there are!
After that, you should be ready to get a card of your own.
If I were you, I would get it sooner rather than later. There's no reason to put off traveling the world, and the Chase Sapphire Reserve is waiting to help you do just that.
Start earning those Ultimate Rewards points now, and we'll see you in the air!