The Best AAA Discounts for Travelers — Are They Worth It?
With the emergence of flight search engines like Google Flights and Skyscanner, and OTAs like Expedia or Orbitz, the idea of needing to book through travel agency might like AAA Travel might seem like a thing of the past.
But you might be surprised to know that travel agencies like AAA Travel can have access to discounted travel rates that are not available to the public. Not only that, but a AAA membership can provide travelers with quite a few ways to save on their travel expenses.
What is AAA?
The American Automobile Association (AAA – pronounced "Triple-A") began as a roadside assistance company over 100 years ago. While AAA is still, at its core, a roadside assistance company, its membership program offers many other services as well, including discounts, travel services, vacation planning, and assistance with financial products for its members.
How Much Does a AAA Membership Cost?
AAA offers 3 membership packages: Classic, Plus, and Premier.
The prices for each package range between $40 -$160 depending on your location and the level of roadside assistance services you would like.
All membership plans include AAA's popular roadside assistance benefit that makes you eligible for free towing, spare tire replacement, jumpstarting a dead battery, and fuel delivery for your personal or rental vehicles. The benefit levels increase as you upgrade to a higher plan, like a free 100-mile tow instead of a 5-mile tow, for example.
What Travel Benefits Does AAA Offer?
As an AAA member, you'll receive access to dozens of travel discounts, and full access to AAA travel agents for in-person service. So what sort of discounts are available through AAA Travel?
Hotels
Members can search for hotels via AAA Travel's hotel search engine for the best member rates. AAA Travel partners with more than 3 dozen hotel brands to bring its members discounted nightly rates, lower than you might see via an OTA like Expedia.
AAA Travel's preferred partners include Best Western, Hilton, Hyatt, and Marriott. You'll need your AAA member number handy when you book and may be asked to present your card at check-in.
Hot Tip: When booking an AAA rate, you are still eligible for hotel loyalty points and elite night credits! 
Rental Cars
AAA Travel has its own rental car search engine so you can compare prices between companies, and it offers coupons to provide additional savings. AAA discounts can include a waived young renter fee (for those between 20 and 25) as well as up to a 20% discount on daily, weekend, weekly, and monthly rentals.
Example rental car discounts that AAA Travel frequently offers are 20% off with Hertz rentals, 10% off Dollar rentals, and 8% off Thrifty rentals.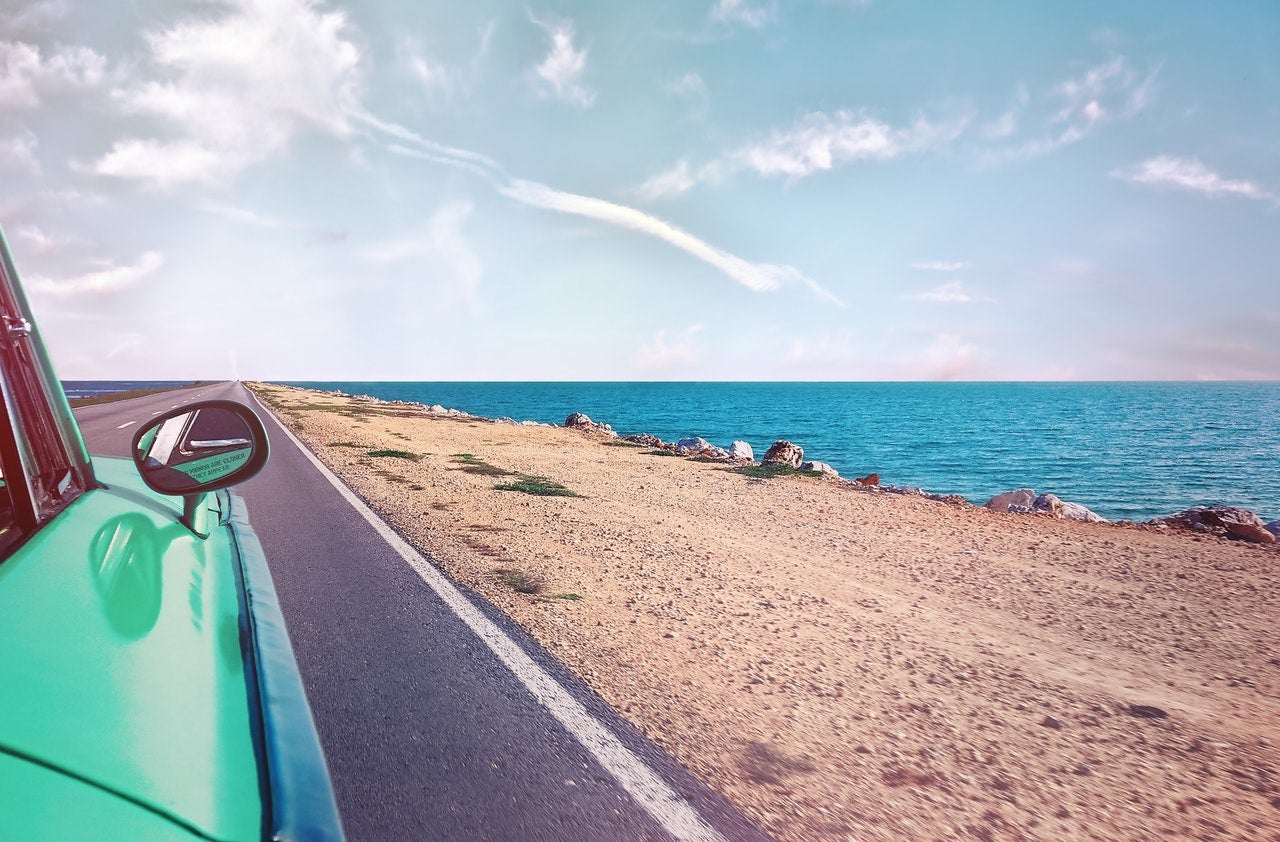 International Driving Permits
Planning to rent a car on your trip overseas? You can get an international driving permit (IDP) at your local AAA location. An IDP is a required form of driver identification abroad, is valid in over 150 countries, and comes printed in 10 languages. To get an IDP through AAA you'll need to present a valid U.S. driver's license and pay a $20 fee, along with 2 passport-sized photos on a white background.
Dining
Everyone wants to save money when dining out on vacation. With an AAA membership, you can purchase discounted gift cards with your favorite restaurants at Restaurant.com at a rate of $10 for a $25 certificate.
AAA also offers instant discounts at select merchants; just show your AAA card to the waitstaff when you ask for your bill. Some popular restaurants include:
10% off food and non-alcoholic beverages at Hard Rock Cafe, Rainforest Cafe, and Bubba Gump Shrimp Company
10% off your total bill at Dave & Buster's
Up to 30% off select pizzas and appetizers at Papa John's
Hot Tip: Want to extend your dining savings even further? Consider adding a rewards card to your wallet that offers restaurants as a bonus category.
Cruises
Planning a cruise soon? Don't book without checking offers at AAA Travel first! Discounts can vary greatly, depending on which local AAA club you're a member with, but it's always worth having a look!
For example, at the Ohio Valley AAA Club, a cruise booking with Royal Caribbean comes with $150 to spend at sea, plus 60% off your second guest.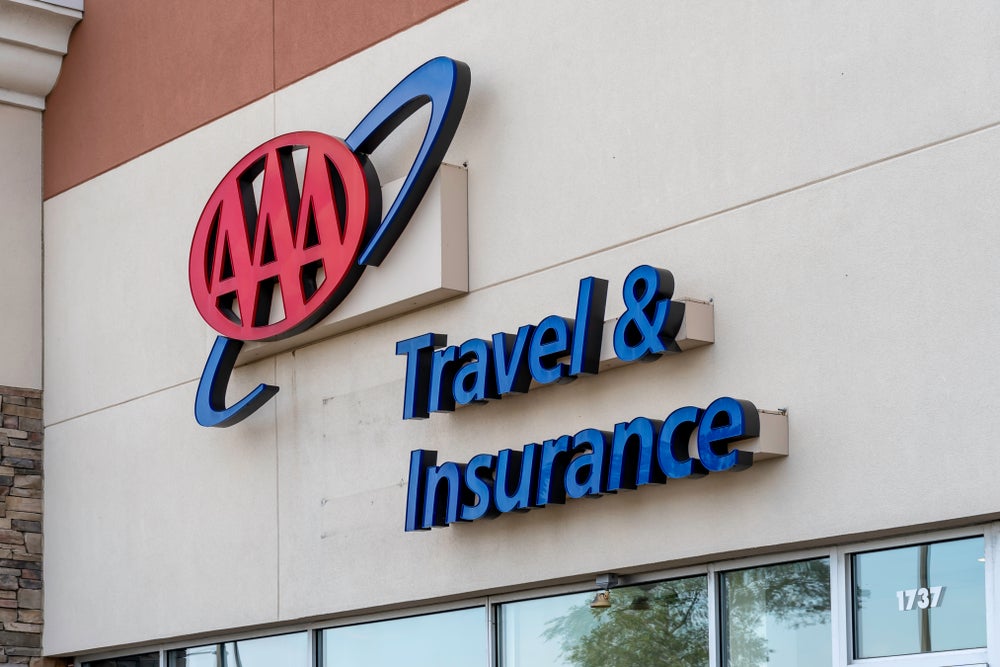 Travel Insurance
When things go wrong on your trip, having some travel insurance coverage can really come in handy. Fortunately, if you have an AAA membership you will automatically receive travel insurance for all of your trips, though the level of coverage will vary based on which membership you have.
Members with the Classic membership receive trip interruption protection, up to $100 per individual or $500 per family, plus travel accident coverage up to $100,000 per member (including the covered individual's traveling party).
Members with the Plus membership receive trip interruption protection, up to $200 per individual or $1,000 per family, plus travel accident coverage up to $200,000 per traveling party.
Members with the Premier membership receive trip interruption protection, up to $300 per individual or $1,500 per family, plus travel accident coverage up to $300,000 per traveling party.
Entertainment
Why should you only save money when getting to your destination? AAA offers discounted tickets and admission packages to a variety of other events and institutions, including live musical performances, theatrical performances, theme parks, and museums, so you cave even save on experiences that help make your trip memorable.
Here are some examples of experiences you can save money on with an AAA membership:
Universal Orlando Resort: visit 3 parks from $50 per day (promotional pricing available on select 3, 4 and 5-day tickets)
Seaworld Orlando: save up to 60% on Seaworld ticket when you purchase through AAA
Six Flags America: save up to 35% on Six Flags America tickets when you purchase through AAA
Hot Tip: Vendors that offer discounts, and their amounts, can vary based on your local AAA club, so be certain to visit their booking website for the most up to date discounts and deals.
Save on Currency Conversion
Heading overseas and need to change your dollars for the local currency? AAA members can order over 90 types of foreign currency. Taking care of this ahead of time is a great way to avoid high fees and unfavorable exchange rates at airports, hotels, or currency exchange stores in heavily-trafficked tourist areas.
AAA requires that you order the currency in person, and purchases are shipped to the branch location in about 3 business days. Plus, orders of $200 or more are shipped free.
Travel Planning
As one of the largest travel agencies in the nation, one of the biggest benefits of an AAA membership for travelers is access to their personal vacation planning assistance.
AAA Travel staffs a team of professional travel planners, so if you don't have the time or desire to plan your own trip, or if you're visiting an area unfamiliar to you, the AAA travel planners will put together the trip for you.
This means they will take care of everything from your flight to hotel rooms, and any prepaid excursions, at their best price possible, including any AAA discounts and benefits your trip will be eligible for.
Hot Tip: The AAA travel planning service isn't limited to personal travel. You can also book group trips, destination weddings, and honeymoons. For group trips, you can even fill out an online form ahead of time stating your group's interests and requirements and the AAA travel agents will build a trip around those requirements. 
Final Thoughts
An AAA membership is a great option for vacation planning assistance and roadside assistance, and to receive great discounts on items like hotels, rental cars, and experiences. So is an AAA membership worth it for travelers? It definitely can be!
If you're someone who knows you will be able to take advantage of the discounts on items you were planning to purchase anyway, you can easily offset the cost of your annual membership. Do some math for yourself and your travel needs — if you find that the AAA savings exceed the cost of the membership fee, then it's likely worth it to join AAA.