An In-Depth, Helpful Travel Guide for Single Parents
For most single parents, just getting through a regular day with children is challenging and exhausting. With only 2 hands, a single parent can only do so much at once!
Sometimes, even the thought of traveling with 1 or more children – all while struggling with luggage, tickets, toys and strollers – can be enough to discourage a single parent from even trying.
But traveling with kids is a great way to form lasting memories. It can help family bonds grow, it can open children's minds to different ideas and cultures, and it can be a whole lot of fun!
If you dream of exploring the world but are hesitant as a single parent, we've put together a guide with some tips and resources to make your trips more fun and less stressful for everyone.
Travel Apps That Can Help Single Parents
Single parents must juggle many different things when planning travel with kids, but the following trip planning apps can make the process easier:
TripHobo: Features a selection of pre-planned itineraries to help busy would-be travelers choose their destinations and activities. Users can add their own activities to suit their preferences. The app's hotel suggestions and comparisons make booking accommodation a breeze!
TripIt: Automates trip organizing by gathering confirmation emails to generate a master itinerary you can access from a smartphone, even offline.
TripCase: Helps travelers automatically create itineraries based on confirmation emails they receive; displays a trip news feed with timely information and updates relevant to each segment of the trip.
Staying Connected and Safe
Thanks to GPS technology, keeping track of older children during travel is easier than ever before. In addition to location tracking apps, you can also use your smartphone to store emergency information. These apps can help you worry less, even if your kids are off exploring a new place on their own:
Footprints: A GPS tracking app useful for families with kids old enough to have their own smartphones. It enables parents to see where a child is and where they have been. Parents can also set up alerts for when a child goes beyond a specified area.
Find My Kids: Offers many of the same GPS tracking features as Footprints, but also includes battery-tracking capabilities that lets parents know when their child's phone battery is running low.
In Case of Emergency (ICE): Provides vital information required in an emergency and stores insurance information, doctor contact information, and medical information.
Travel Smarts From Frugal Mom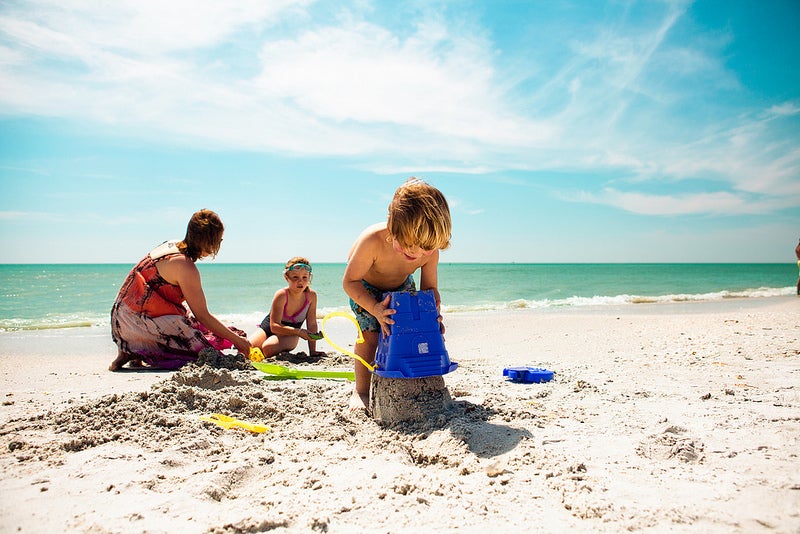 According to the blog Adventures of Frugal Mom, "Traveling with your kids is one of the best ways to bond with them and create new memories they will carry with them forever. You get to see the world through their eyes and experience new things with them you would never have thought are fun and meaningful."
Adventures of Frugal Mom was created by Melissa Vera, a mom of 3 daughters. She created her blog to be a "jack of all trades" source of information, covering topics like family life, recipes, crafts, and travel, as well as tips on cooking and frugal living. According to Melissa, single parents can simplify their travels by doing the following:
Enlist your kids' help in the process. Ask your children to suggest places they'd like to see. They can help with packing and creating lists of things they want to bring, and they can keep each other safer by learning the buddy system.
Make the trip comfortable. Bring your children's favorite toys, snacks, and comfort items. If you are not sure what to pack, visit the Transportation Security Administration (TSA) website to learn about prohibited items. For additional information on helping TSA screening go smoothly, check out our handy guide for making the process easier/quicker.
Be ready for anything. Carry on wet wipes, medications, and a change of clothing for each child. Keep prescriptions in their original bottles and put them in your carry-on luggage.
Keep it simple. Avoid planning every minute of the trip, so everyone can have the flexibility do the things they enjoy.
Hot Tip:  We now have our own vacation packing list to help you plan your trip!
Documentation: Simplifying the Legalese
Bring proper documentation for yourself and each child, even infants. Here's what you need to know:
Permission: If you have sole custody, bring a copy of your custody documents. If you share custody, bring a signed notarized document from the other parent stating you have permission to leave the country with the children and you are authorized to make decisions, like medical treatment.
Passports: All children must have a passport or Trusted Traveler Program document for entry into the U.S. Be sure to find out the passport policies specific to the country you are visiting. You can go online to apply for passports and should do so at least 10 to 12 weeks before the trip.
Immunization Records: Make an appointment for yourself and each of your children to ensure you have all the shots necessary for each country you are visiting. Visit the Centers for Disease Control and Prevention (CDC) website to learn more.
U.S. Embassy: You can learn where each U.S. Embassy is located where you are going. Their website offers links to consulate and embassy websites around the world, which contain a wealth of information and resources.
Travel and Health Insurance: Contact your health insurance provider to find out what they cover when you are traveling. Shop around for travel insurance, too. You can find a policy for any budget nowadays, so don't skip it! Travel insurance can protect your belongings from theft, loss, or damage; your family from illness or accidents; and offer valuable assistance if your flight is canceled.
Currency: Have some local currency on hand or at least $100 in cash ready to exchange. Find out if your debit or credit cards are accepted in your destination country, too.
Hotels With Programs for Families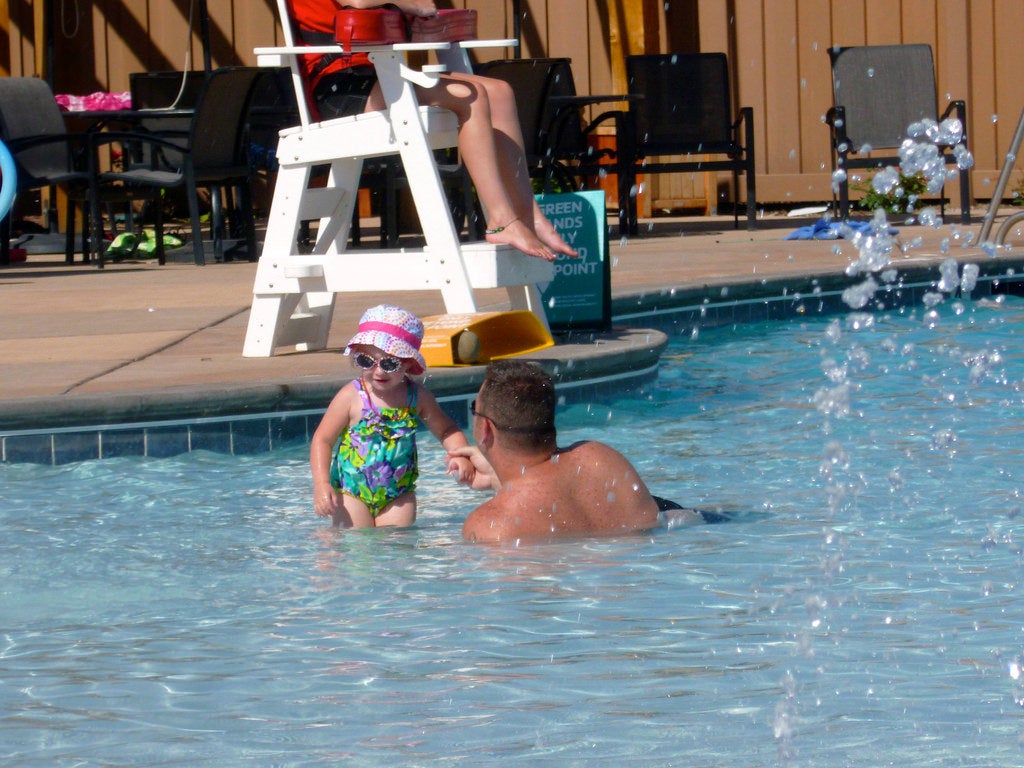 As a single parent, you can take advantage of hotel discounts and programs for families. Here is a list of accommodations that offer kid-friendly amenities, with some even waiving the single supplement fees for solo parents traveling with kids:
Omni Kids Crew: Guests staying at Omni Hotels and Resorts can take advantage of the Kids Crew program, which provides kids with a backpack of fun goodies upon arrival. On the first night, children will also be treated to milk and cookies thanks to a complimentary room service visit. At Omni restaurants, Kids Crew members can enjoy themselves with special coloring menus and cups.
Sonesta – Just Us Kids: The Sonesta Resort on Hilton Head Island has organized a supervised kids club with activities that are fun and educational. From the beach to the craft room, kids of all ages can participate in a range of scheduled events.
Vacation Express – Smile Resorts: Smile resorts offers all-inclusive resorts where kids ages 2 to 12 can eat and stay free. Single parents don't have to pay the single person supplement fee.
Beaches Resorts – Deals: Beaches Resorts organizes Single Parent Fun Months at certain times of the year. During these months, they waive the single supplement.
Velas Resorts – Single Parent Promotion: Velas Resorts is another chain that occasionally has special promotional packages for single parents. With these packages, the single supplement fee is waived and unique family excursions may be included. The promotions are not available all year round, so single parents should check the Grand Velas website to see which deals they offer.
Budget Vacation Options for Single-Parent Families
There are also travel options for single parents on a budget. Listed below are some reasonably priced hotels where kids can stay (and sometimes even eat!) for free:
Holiday Inn – Kids Stay and Eat Free: The Holiday Inn is a household name when it comes to budget travel. For single parents looking for a deal, kids stay and eat free at all the brand's hotels and resorts. More details, including eligible ages, can be found on the Holiday Inn website.
Premier Inn – Totally Kid Friendly: Although Premier Inn does not have any locations in the United States, its hotels in other parts of the world enable single parents to get great deals even when traveling overseas. Free breakfast is provided for up to 2 children. Parents can visit the hotel's website to find out more about the offers for kids and discover Premier Inn locations in Europe, Asia, and the Middle East.
Kid-Friendly, Single Parent-Approved Cruise Lines
Cruises are a great option for single-parent families because there is always plenty to do. Often, cruise ships have supervised areas that children are free to explore while parents enjoy other activities. Booking a cruise significantly cuts down on organizational stress since transport, onboard activities, and outdoor excursions for the whole family are already planned by the cruise line. Here are some options for you to explore:
MSC Cruises – Single Parent Families: MSC is a unique cruise line that has packages just for single-parent families. The website provides information about these packages and describes the activities that kids can enjoy onboard. Activities are broken down by age group, so single parents can ensure there is something to please every member of the family.
Disney Cruise Line for Little Ones: The Disney brand is known for magic, and its cruise line is no exception. On the Disney Cruise Line website, parents can read about the character experiences, youth clubs, and fanciful water play areas they have created to delight children. The website also includes details of cruises lasting only 3 or 4 days, which could suit single parents who just want a short break.
Royal Caribbean – Kids, Teens, and Families: Royal Caribbean is another kid-friendly cruise line. Perks for families include the DreamWorks Experience, where children can meet beloved film characters, as well as Family Time Dining, which is adapted to kid's schedules. Single parents in need of some relaxation time can benefit from the Sitters at Sea program, which sends caregivers to your room.
Hot Tip: You've booked that exciting cruise so what's next?  Be prepared and pack smart with this guide including tons advice as well as a printable cruise packing list.
Kid-Friendly Luxury Destinations Single Parents Can Enjoy
Many luxury resorts cater to families who want to indulge in extraordinary experiences at locations such as the beach and the mountains. Here are a few extravagant resorts with special offerings just for kids:
Grand Wailea – Kids and Teens: The Grand Wailea is a beautiful luxury resort from the Waldorf Astoria brand. The lavish accommodations are complemented by equally lavish offerings for kids and teens. The Grand Wailea website provides an overview of offerings such as The Rock, a 20,000-square-foot mini-resort that is just for kids. For older children, the resort features The Spot, a teen lounge with a snack bar, video game rooms, pool table, and other entertainment.
Mohonk Mountain House – Kid Friendly Resort: The Mohonk Mountain House has been named one of the top resorts for kids by Travel and Leisure Magazine and Fodor's. From dining discounts to the nature-oriented Kids' Club, there are many perks to discover. The resort also features an award-winning spa, allowing single parents to get a little pampering while the kids are busy enjoying fun activities.
Ritz-Carlton Grand Cayman – Ambassadors Kids: There are extensive amenities and activities for all ages at the Ritz-Carlton Grand Cayman. Single parents seeking a luxury vacation should make sure to look at this resort's website. One standout offering is the Ambassadors Kids program, which teaches kids about the surrounding environment while also providing incredible outings like snorkeling, botanic park visits, scavenger hunts, and submarine trips.
Flying With Children: Additional Resources and Tips for Single Parents
Here are some resources and tips that can be useful to parents who are flying with kids:
Flying With Children: The Ultimate Guide to Less Stressful and More Fun-Packed Flights With Kids: Contains a wealth of resources for planning, packing, and kid-friendly airlines.
Federal Aviation Administration (FAA) – Flying with Children: This page provided by the FAA contains information on everything from child restraint systems to accommodations for children with special needs.
The Best Ways to Help Families Speed Through TSA Airport Security: UP's very own guide.
TSA – Traveling with Children: Offers tips and information on topics like bringing formula, breast milk, or juice on board for babies, or how to travel if your child has a medical condition.
Child Restraint Seats and Harnesses: The FAA website contains information on child safety seats and harnesses; however, the policies may vary by airline and country, so be sure to check with them, too. Buy an airline seat for each child, including infants, so you can use a safety harness or seat to keep them safe and secure.
Hot Tip: Don't miss our study on the Top 10 Most Kid-Friendly Airports in the U.S.! 
Travel Blogs Just for Single Parents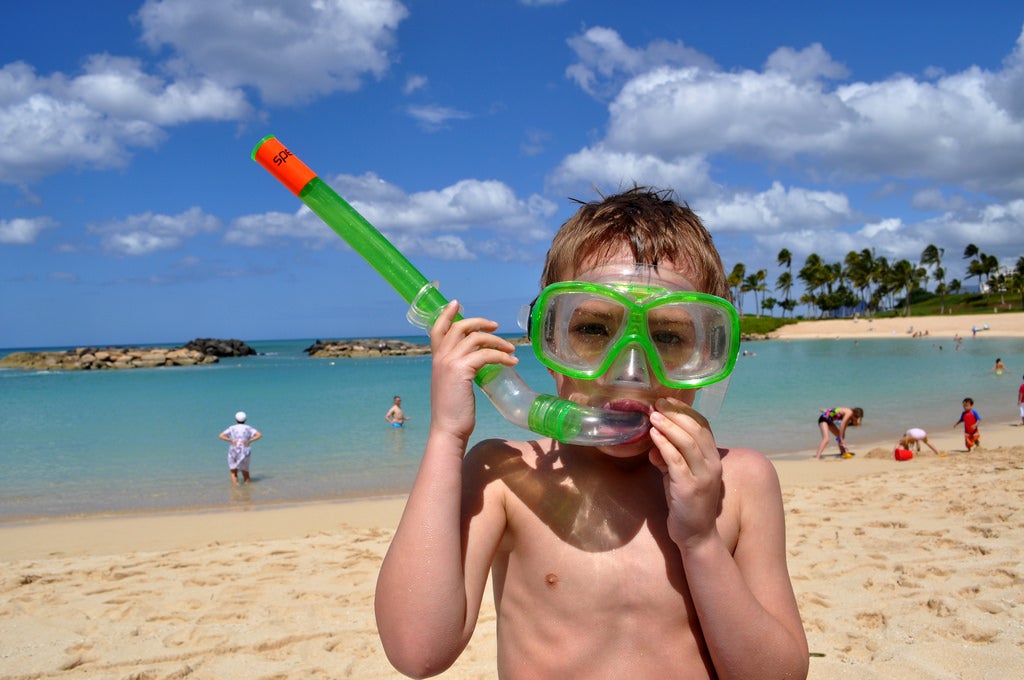 Single Parent Travel: This blog addresses the specific needs of single parents who travel. It's written by Brenda Elwell, author of The Single Parent Handbook (who also describes herself as a "veteran travel industry insider"), and John Frenaye, a single father and owner of several travel agencies.
One Parent Holidays: This website includes a blog and connects to a Facebook page where single parents can join the conversation and connect with others who love to travel with kids.
Taking the Kids: Eileen Ogintz, a mom of 3 and journalist with decades of experience following travel trends, writes this blog to help parents "show your kids the world and build memories that last a lifetime."
Jet-Setting Mom: Written by Rachel Young, a military wife who shares her wealth of experience traveling with kids.
Final Thoughts
Most single parents struggle to juggle all the balls life tosses at them. Adding a trip to that juggling act can mean dropping a ball or 2, but that doesn't have to happen!
Knowing the steps to take and having access to the right tools can make all the difference between a hectic travel experience and a relaxing vacation with your family.
For more family travel advice, check out our article: 33 Best Tips for Amazing Family Travel.
---
Like this post? Pin it on Pinterest!