How To Upgrade Your Flight Using Amex Membership Rewards Points [2021]
In 2019, American Express launched the ability to upgrade flights using your Amex Membership Rewards. This operates differently from standard upgrades, which you negotiate directly with the airline.
Traditionally speaking, flight upgrades have been managed in 1 of 3 ways: mileage upgrade awards, paid upgrades, or upgrade certificates. But Amex's offering is unique — to date, Amex is the only U.S. bank to allow upgrades straight from your rewards account rather than, say, converting your points to airline miles and using them that way.
In this guide, we're going to break down the upgrade system, how it works, and when you should use it. After all, who doesn't love flying in business class?
What Is the American Express Upgrade With Points Feature?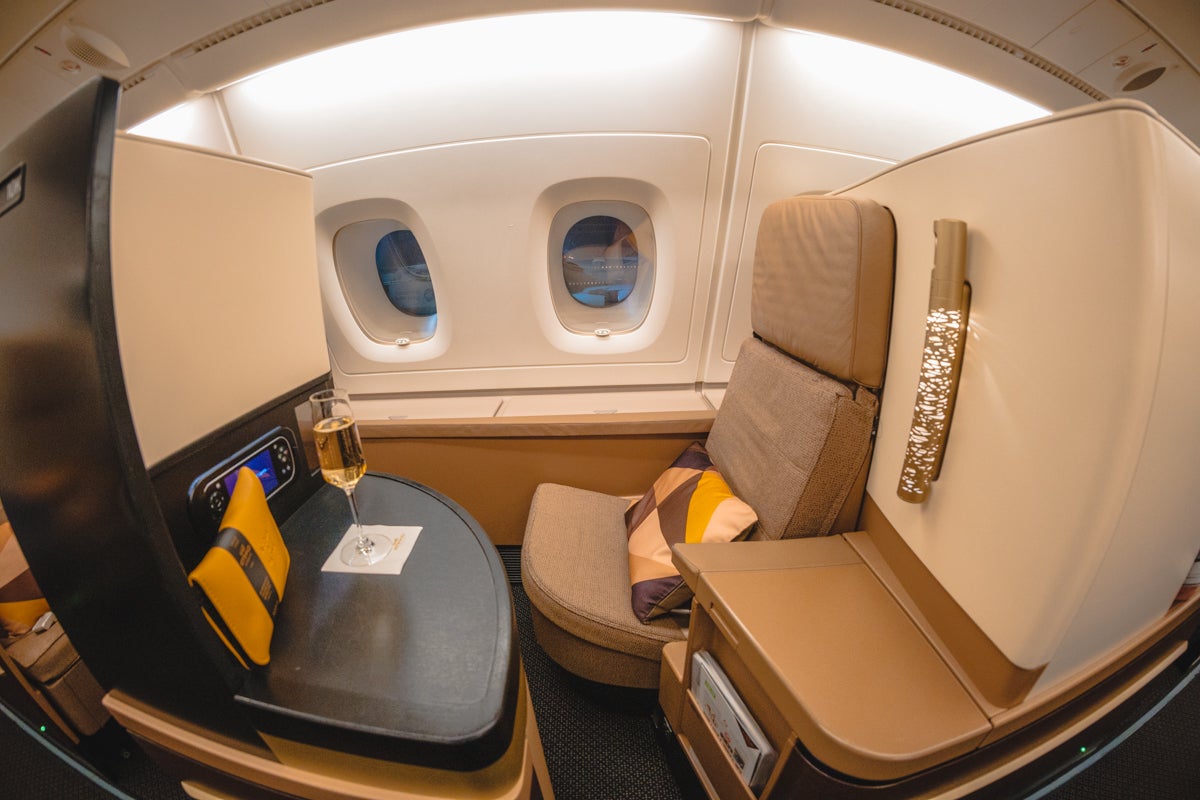 American Express has long allowed you to use Amex points for flights, but this new feature also allows cardholders to bid for upgrades on already booked flights. This works similarly to bidding for upgrades directly with an airline but allows you to skip the unfortunate aspect of using cash to pay or otherwise transferring your points in order to try and score an upgrade that way.
What's nice about this is that it is still considered a cash upgrade by the airline, which means availability is better than using miles. Another plus is that Amex has 20+ partners with whom you can upgrade — and plenty of these are not transfer partners of Amex, so you wouldn't have had the opportunity to convert your Amex points anyway. Here are the partners with whom you can use your Amex points to upgrade:
Aeromexico
Air Canada
Air China
Air Mauritius
Avianca
Caribbean Airlines
Ethiopian
Etihad
Fiji Airways
Gulf Air
Icelandair
Kenya Airways
LATAM
Norwegian
Oman Air
Philippine Airlines
Qantas
SAS
Silk Air
Singapore Airlines
South African Airlines
TAP Air Portugal
As you can see, there are plenty of options that span across the globe. Importantly, you can use this program even if you haven't booked with the Amex Travel portal — this is worth noting because the portal requires you to use an Amex card to pay, which you may not want to do. All you need is your confirmation number and last name and you'll be able to check if your flight is eligible for an upgrade, regardless of where you've booked it. In that same vein, flights booked with the travel portal will, obviously, qualify.
Who Can Use Amex Upgrade With Points?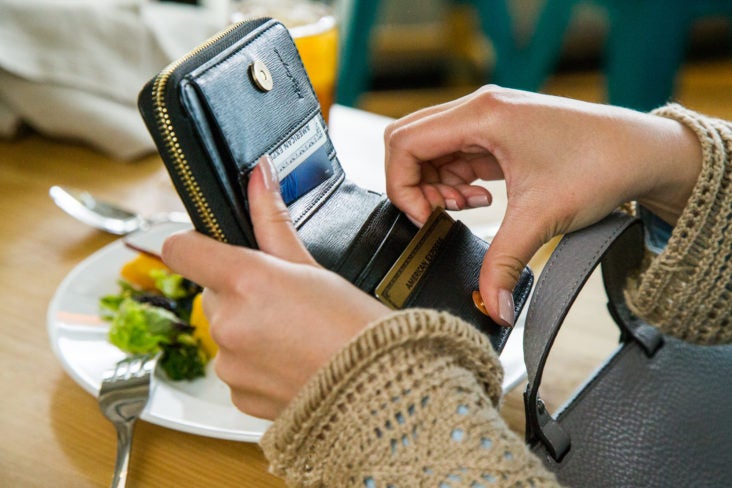 Unlike many of Amex's other Membership Rewards features, like the Pay With Points rebate, this program is available for all cardholders whose cards earn Membership Rewards. Be aware, however, that the value of your redeemed points can vary according to the card you have. At best, you'll be redeeming your points for a value of 1 cent each; at worst, they're only worth a half-cent each.
The cards you're likely most familiar with will all have a value of 1 cent each. These will all allow you to redeem 1,000 points for $10 of value:
American Express Platinum Card® for Schwab

The Platinum Card® from American Express Exclusively for Morgan Stanley
There are also a handful of less common cards whose points are only worth half a cent (netting $5 in value for every 1,000 points you redeem).
Hot Tip: American Express also expressly notes that if your upgrade request goes through, it won't qualify for an airline fee credit, the Pay With Points rebate, or any additional bonus points for flights earned by certain cards, such as the Amex Platinum card.
How Do You Use Amex Upgrade With Points?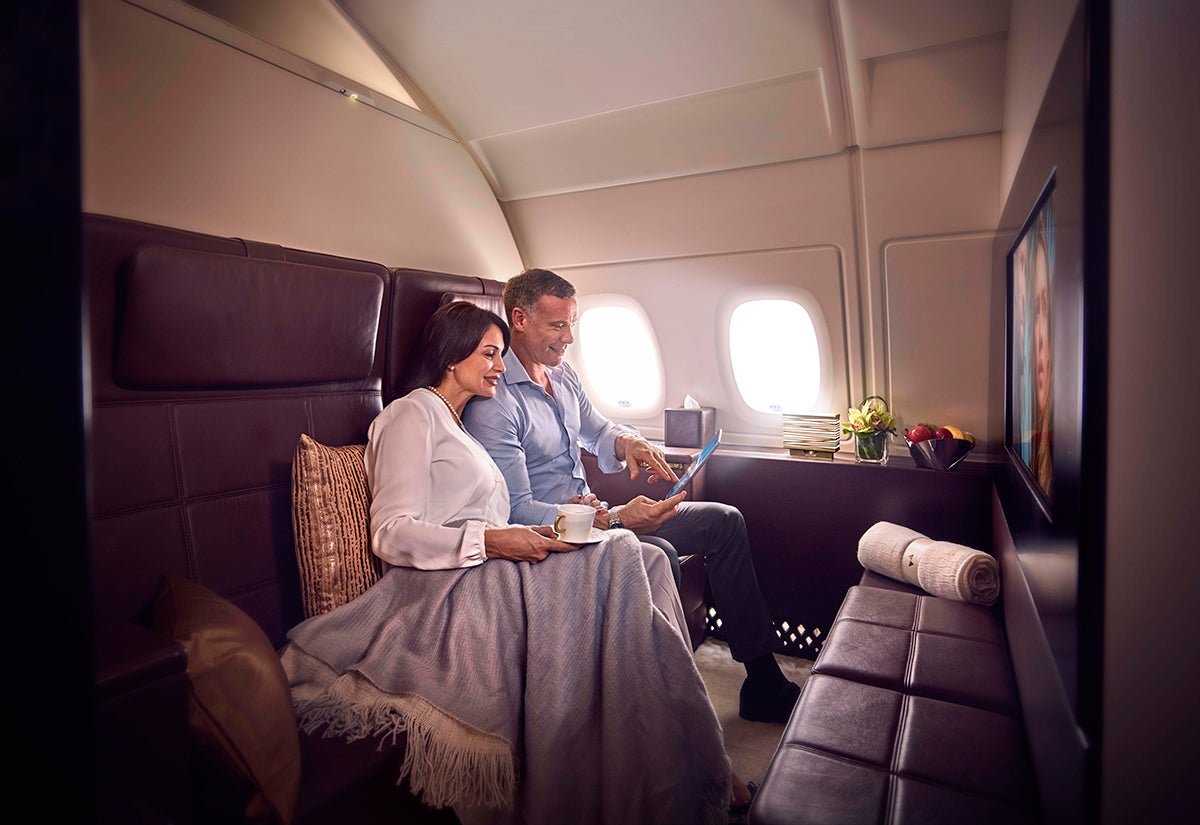 It's not difficult to use the Upgrade with Points feature. First, you'll need to navigate to the American Express website and log in. Once logged in, click in the upper left-hand corner on the menu button. Navigate down to Rewards and then Membership Rewards Home.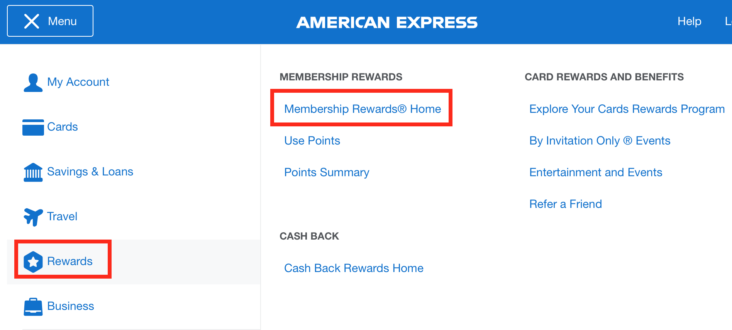 You'll then need to select Book or Upgrade Travel.
This will take you to another screen, where you'll click Explore Upgrades.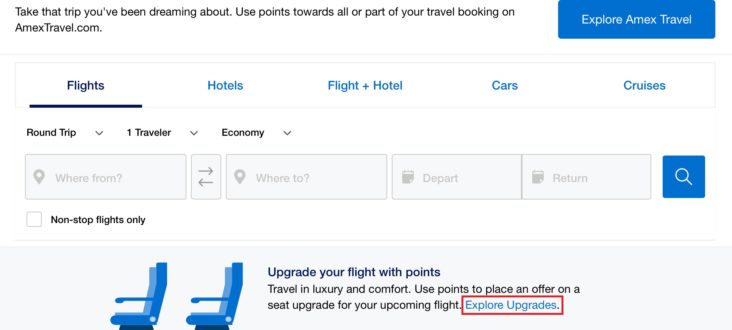 On the next page, you'll select the airline with which your flight is booked. You'll then be prompted to enter your booking code and last name.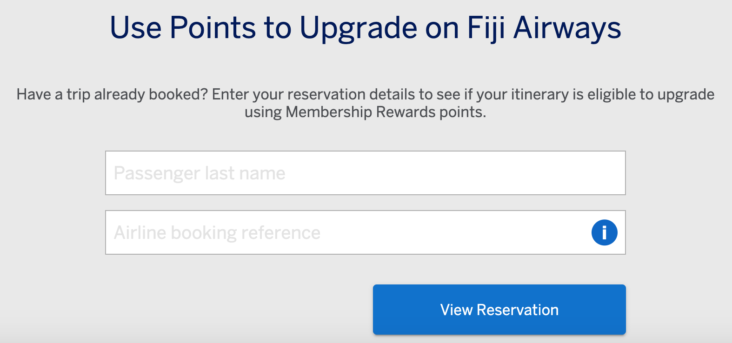 As a side note, American Express does have all their partner airlines listed as options for upgrades. In practice, however, the process is far from smooth. For this article, we first booked test flights with Aeromexico, Air Canada, and Icelandair and attempted to upgrade them via Amex's program. Not one of those flights was eligible. Finally, out of frustration, we booked one with Fiji Airways (because we know it often allows cash upgrades) and eventually managed to even enter the portal that allows you to bid.
Of course, this may be a result of the current COVID-19 situation, but it seems more likely that it has to do with airlines not wanting to sell upgrades when there's still a possibility of full-fare business class customers booking a ticket. This makes sense, as this is the case with regular upgrade bids, but it's definitely disappointing to see with the Amex program. We'd hoped it would have slightly elevated access to upgrades.
Just be aware that purchasing a ticket does not automatically mean that it will be eligible to upgrade using your Amex points.
Once you've gained access to the upgrade page, you'll see a meter with a slider bar showing how many points you're willing to bid.
As you can see here, the meter to bid for this flight from Los Angeles (LAX) to Nadi (NAN) starts at 88,580 points. That's no small chunk of change! At this rate, the likelihood of your bid being accepted at 88,580 points is Poor. This is mind-boggling. Do note that American Express says there is no minimum amount you must bid, but we weren't able to slide the meter to fewer than its starting point of 88,580 points.
In order to slide the meter over to Excellent, you'd have to bid upwards of 281,000 Amex points — and the upgrade would still not be guaranteed. Amex will value those points at $2,810, but if you'd redeemed them for maximum value, the real cost of those points would be at least $5,610. Add in the cost of the economy ticket, which is around $900 roundtrip, and you'll be out a total of $6,510 in points and cash for this bid. By comparison, the actual cost to buy a round-trip business class ticket on this flight hovers around $4,000.
If you're averse to using so many points, you can also choose to supplement your bid with cash:

At this rate, however, you have to wonder what the benefit of doing this via American Express is rather than heading directly to the airline. A possible perk that we can see, that you can find buried within Amex's FAQs for the program, is that you're able to bid and use more Amex points than you actually have. If the airline accepts your offer, you'll simply be negative Amex points until you can earn enough to offset the charge. This could be useful if you absolutely must have an upgrade and don't somehow have the cash to pay for it, but it's not a great idea.
Once you've placed your bid, you simply need to wait. Usually, the airline will let you know within 5 days of your flight if your upgrade offer has been accepted.
Is It Worth Using Amex Upgrade With Points?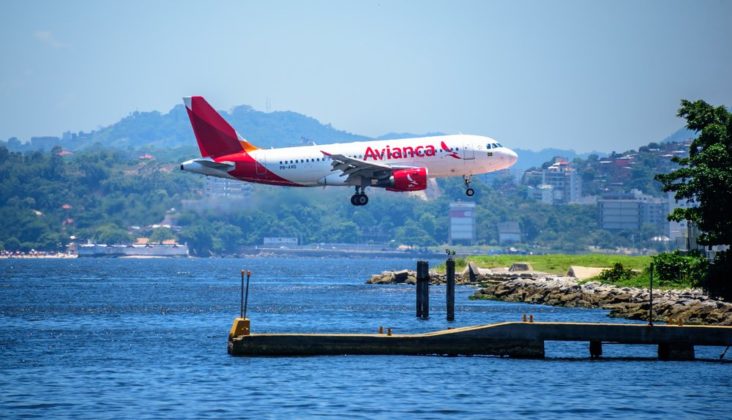 While it can be nice to use Amex points to bid directly on an upgrade, it's honestly not the best use of your rewards. Why? Because the most value you'll ever get with your points when redeemed this way is just 1 cent. Considering that there are a number of ways that you spend your points for more than 2 cents per point, you're leaving money on the table when using them like this.
A much better option would be to transfer your points to an airline partner and book an award ticket in business class. This can cost you much less than bidding for an upgrade — which isn't even a guaranteed method of getting into business class!
Amex has 18 airline transfer partners across all 3 major alliances: Skyteam, Star Alliance, and Oneworld. This means that no matter where you're going, it's likely you'll find an airline or its partner is flying there. Most people are familiar with the big U.S. airlines, Delta, United, and American, but have less information about some of the foreign carriers that make up these alliances.
That's a shame, because, while the U.S. airlines have done their level best to gut their award programs, many international carriers (like Avianca) still offer some very generous reward redemptions. Let's review 2 better options for flights you can book when transferring your Amex points to an airline partner.
Better Ways To Use Your Points: Business Class To Fiji for 82,000 Points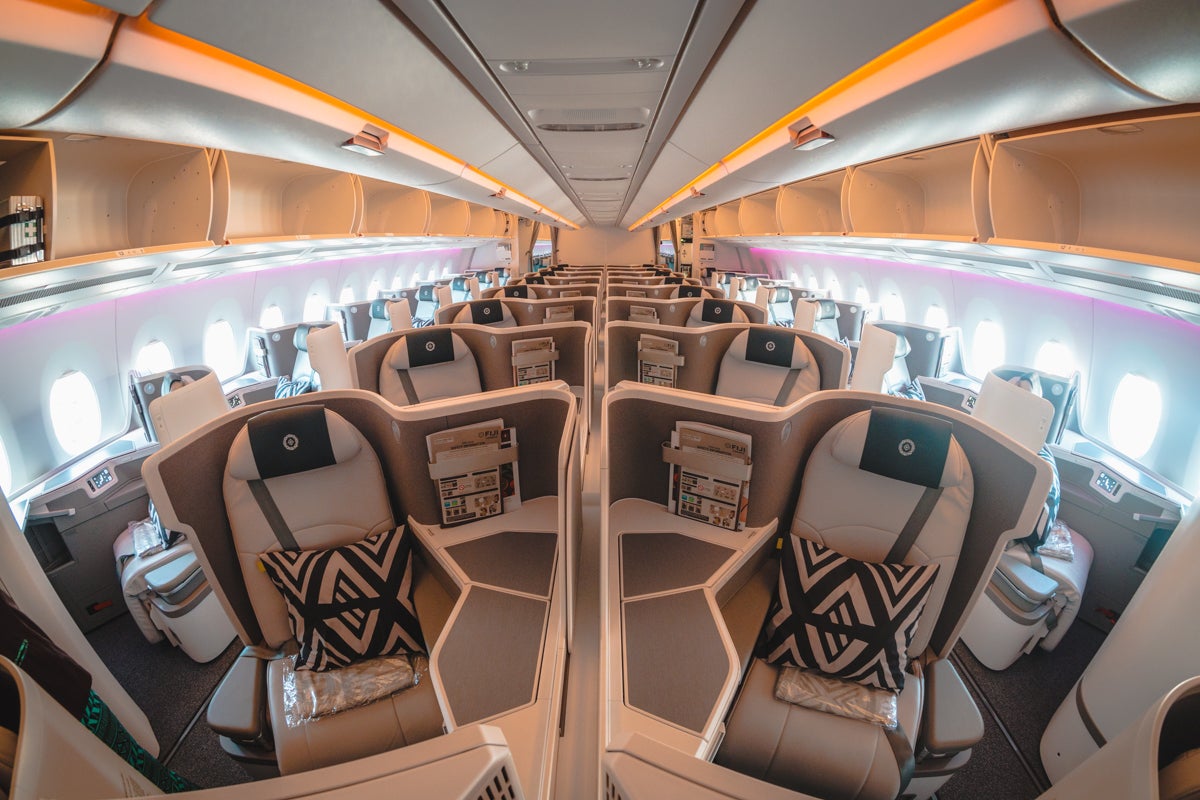 In our above example of upgrading using your Amex points, the meter adjusted according to how "favorable" your bid was for an upgrade. The meter started at 88,580 points on a one-way ticket in business class to Fiji. At 88,580 points, the chances of being upgraded were considered poor. This is, of course, in addition to the cash price you've already paid for your ticket.
What if you were to save 6,000 points and fly that exact same flight in business class without having to pay for an economy class ticket or hope your bid clears in time? Qantas is a transfer partner of Amex at a 1:1 ratio, and its transfers are usually instant.
Both Qantas and Fiji Airways are a part of Oneworld, which means you can book that nonstop flight from Los Angeles (LAX) to Nadi (NAN) for 82,000 points one-way:


Considering that in order to move your chances of an upgrade to "excellent" you'll have to bid upwards of 280,000 Amex points, transferring and booking instantly with Qantas becomes a downright steal.
Better Ways To Use Your Points: Roundtrip To Europe in Business Class for 88,000 Points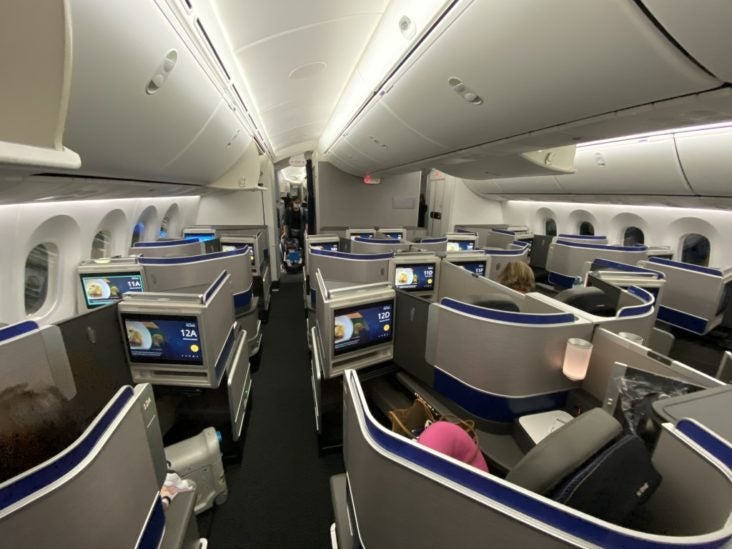 Let's look at ANA, a Japanese airline and Star Alliance member. American Express Membership Rewards transfer at a 1:1 ratio to ANA and transfers are usually instant.
ANA's reward travel program relies on a distance-based award chart. As a member of Star Alliance, it offers flights to Europe on Lufthansa, United, Air Canada, and Turkish Airlines. The total cost of a roundtrip flight in business class is 88,000 miles. That's it. There and back — even in United's awesome Polaris class — will set you back 88,000 Amex points and $147 in taxes and fees.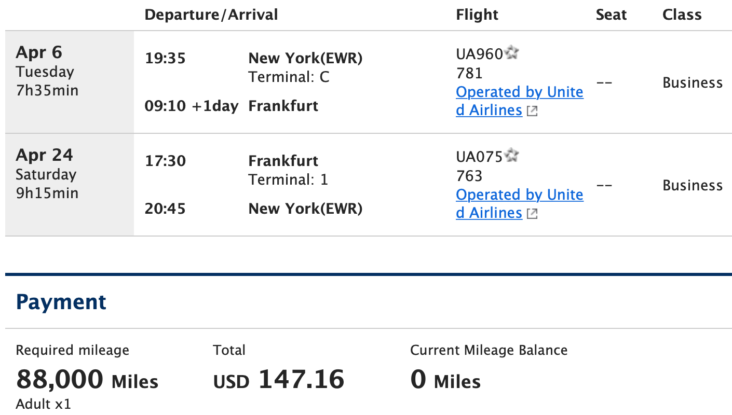 The cash price for this ticket was $2,289 — relatively cheap for a transatlantic business class flight, but it makes sense given the current travel climate.
Even at this rate, you're redeeming your Amex points at a value of 2.4 cents each, more than double what you'd be getting by using upgrading with Amex points. You're also getting round-trip in business class instead of one-way. Finally, you're only out of pocket $147 for taxes and fees rather than paying for an entire economy ticket in cash.
What Alternatives Are There To Using Amex Upgrade With Points?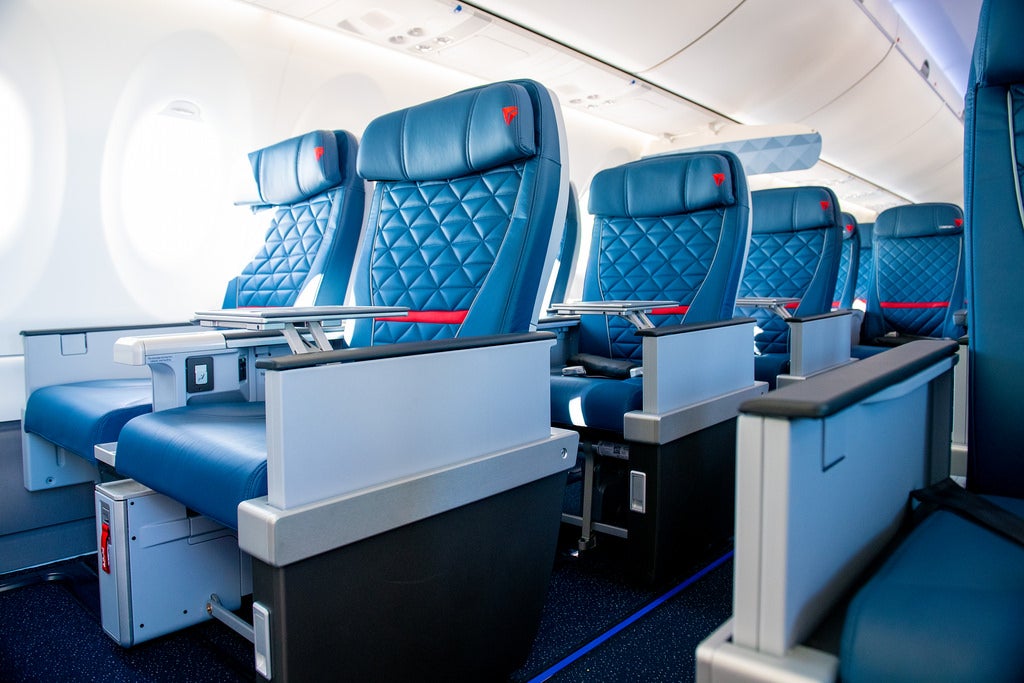 Bid Directly With the Airline
If you're able to use Amex rewards to upgrade a ticket, that means the airline is selling upgrades. Instead of using the Amex Upgrade with Points option, you may want to consider bidding directly with the airline rather than doing so through Amex's system.
There are a number of reasons you may want to do this:
Upgrades purchased directly with an airline usually qualify for additional bonus points if travel is a bonus category on your card. This can be true with cards like the Amex Platinum card (5x Membership Rewards points on flights purchased directly with the airline), the Citi Prestige® Card (5x ThankYou Points on all air travel), and the Chase Sapphire Reserve® Card (3x Ultimate Rewards points for travel).
If your bid is accepted, you can use the airline fee or travel credit offered by your card to offset the cost. For Amex Platinum cardholders, this works if the airline is the 1 you've selected for airline fee reimbursement. For Chase and Citi cardholders, this works for any airline.
Even if you're intent on using your Amex points to score an upgrade, it still makes more sense to get the Amex Schwab Platinum card and cash out your points at a rate of 1.25 cents each back to your bank account. You can then bid on an upgrade directly with an airline and pay off whichever card you used — in this way you're redeeming your points for 25% more than if you had used the Amex upgrade program. You're also earning more points than if you had upgraded with Amex points. 
Transfer Points for Mileage Upgrades
All of the big 3 U.S. airlines offer the ability to upgrade your flights using miles. They vary according to which airline you're flying with, but they all have basically the same premise: use your earned airline miles to instantly upgrade yourself to business class.
Of the big 3, Delta is the only American Express transfer partner. You can transfer your points at a 1:1 ratio, and transfers are usually instant. Upgrading with miles is available for both domestic and international flights, but the value at which you redeem your SkyMiles will vary depending on your flight.
United is a transfer partner of Chase Ultimate Rewards at a 1:1 ratio, and transfers are usually instant. You can redeem your miles for an upgrade to business class, though United will also charge you a copay if you aren't booked in a certain fare class. This copay is waived for Premier members to select locations.
American is perhaps the most difficult airline with which to earn miles as it's not a transfer partner of any of the major flexible currencies. It does, however, offer credit cards from 2 different banks, that will allow you to increase your balance if upgrading with miles is on your radar. American has a standard award chart that will show you to see how many miles you'd need to upgrade, unlike United and Delta that both rely on a dynamic pricing system.
Use Upgrade Certificates
This last option only applies to those who have flown enough to earn status with an airline, but it can be a good alternative to using Amex Upgrade with Points if you have any certificates available.
United, Delta, and American Airlines all offer regional and global upgrade certificates to their elite members when they meet certain qualifications.
United has its PlusPoints, which are awarded to Platinum and 1K members at varying rates. In order to find instant upgrade availability on a flight, you'll need to search for PZ upgrade space. You can do this by using United's Advanced Search feature. If PZ is at least 1, you can use PlusPoints to upgrade. Otherwise, you'll be waitlisted with the hope of upgrading closer to departure as PZ space opens up.
Unique to United is the ability to use your PlusPoints for flights with ANA, Lufthansa and Copa Airlines. Neither Delta nor American allow you to use your upgrade certificates on partner airlines.
Delta also offers upgrades to its Platinum and Diamond members, with Platinum members allowed the option of selecting Regional Upgrade Certificates for their Choice Benefits, and Diamond members able to select Global Upgrade Certificates as a Choice Benefit. The process is similar to United's in that if there is no immediate upgrade availability available, you'll be placed on a waitlist and will hopefully have the upgrade clear by your departure date.
American offers systemwide upgrades to its Platinum Pro and Executive Platinum members. It also offers 500-mile upgrades to its lower elites. Like Delta, this is a benefit you'd select upon qualifying for status. It offers confirmed upgrades on flights with availability or will otherwise waitlist you.
When Should You Use Amex Upgrade With Points?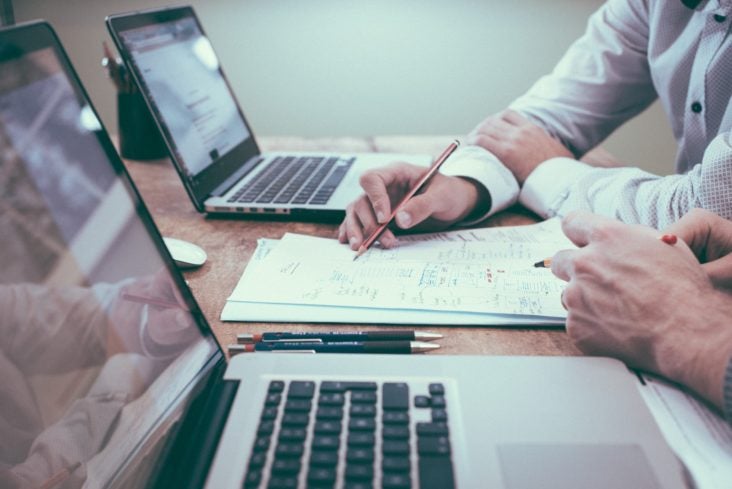 If we haven't already made it clear, using your Amex points to upgrade is not the best use of your Membership Rewards points. There are still some reasons you may want to use them, however.
When your flight has no award availability and you're not willing to wait to see if any opens up, you may want to consider using them — a lot of them — to make a favorable bid on a flight.
If you've already booked your flight and don't want to use cash to upgrade, using Amex Upgrade with Points could serve as an option.
If you have too many Amex points to burn, this could make sense for you. This is especially true of small businesses with large reserves of points who aren't worried about maximizing every point they spend.
If you don't qualify for or don't want to get the Amex Schwab Platinum card but are dead set on using Amex points — for whatever reason — then applying them through this program gives you a more favorable rate than redeeming them as a statement credit, which gives you a value of just 0.6 cents per point.
Final Thoughts
American Express is unique in that it allows you to use your Amex points for upgrades on its partners. However, the value that you'll receive for your points while doing so isn't great. There are plenty of other options available for snagging those business class seats, and most of them will cost you fewer points than using Amex's program.
However, if there's no award availability, or you have piles of Membership Rewards and aren't concerned with maximizing value, Amex provides an easy, all-in-1 way to spend those points without having to fuss with airlines or transfer partners.
---
The information regarding the American Express Platinum Card® for Schwab, American Express® Green Card, Business Green Rewards Card from American Express, and The Platinum Card® from American Express Exclusively for Morgan Stanley, and Citi Prestige® Card was independently collected by Upgraded Points and not provided nor reviewed by the issuer.