The Top 9 Reasons to Get the Capital One Venture Card
Capital One breeds simplicity when it comes to issuing credit cards. Each card the company offers, whether business or personal, facilitates an easy path to earning rewards on every purchase a cardholder makes.
It does the same on the redemption side, too, with simple, flexible options for turning those rewards into travel reality.
The company also has a card for every type of consumer, for those with poor or no credit to the average spender to savvy business owners with elevated cash flow.
The Capital One® Venture® Rewards card is one of their most popular cards also because of its simplicity of earnings, the wide range of flexible redemption options, and its travel and shopping benefits.
There's a possibility that it may be just the card you'd want in your wallet. But before you leap, a quick review of the top reasons we've found to get the card might be in order to help you make that determination.
Let's look at how the card measures up in the earning, redeeming, and benefits departments and see if it's a card match for you.
1. Generous Sign-Up Bonus
Your rewards earning journey begins when you're approved for the Venture card and complete the minimum required spending in the first 3 months after card approval.
You'll earn a generous welcome bonus that will be deposited into your account and be ready to redeem.
Welcome bonuses vary, but with the Venture card, you can count on miles that can be worth hundreds of dollars when redeemed for travel or transferred to Capital One's travel partners.
Find the current welcome bonus and pricing here:
Credit Card
Benefits & Info
Capital One® Venture® Rewards Credit Card


Learn More

(at our partner's secure site)

Earn 100,000 bonus miles when you spend $20,000 on purchases in the first 12 months from account opening, or still earn 50,000 miles if you spend $3000 on purchases in the first 3 months
Annual Fee: $95


Must Reads: For more info on the Venture Card, see our thoughts on its benefits and our full review.
2. Simplified 2x Earnings Structure
No need to memorize spending bonus categories in order to make sure you're maximizing earnings on the card. Every purchase you make on the Venture card earns a respectful 2 miles per dollar spent.
Also, there is no limit on how many miles you can earn and miles do not expire as long as your card is active.
If you choose to use your Venture card to purchase hotels or rental cars via Capital One Travel, you'll receive 5 miles per dollar spent.
To learn more about earning on Capital One cards, check out our article on the best ways we know to earn CapOne miles and rewards.
Update: Through January 31, 2021, Venture cardholders will earn unlimited 5x miles on all Uber Eats purchases.
3. The Annual Fee
More appropriately, we should say the lack of an annual fee. The Venture card currently has an annual fee of $95. However, because the annual fee is waived the first year, you can try out the card for an entire year fee-free.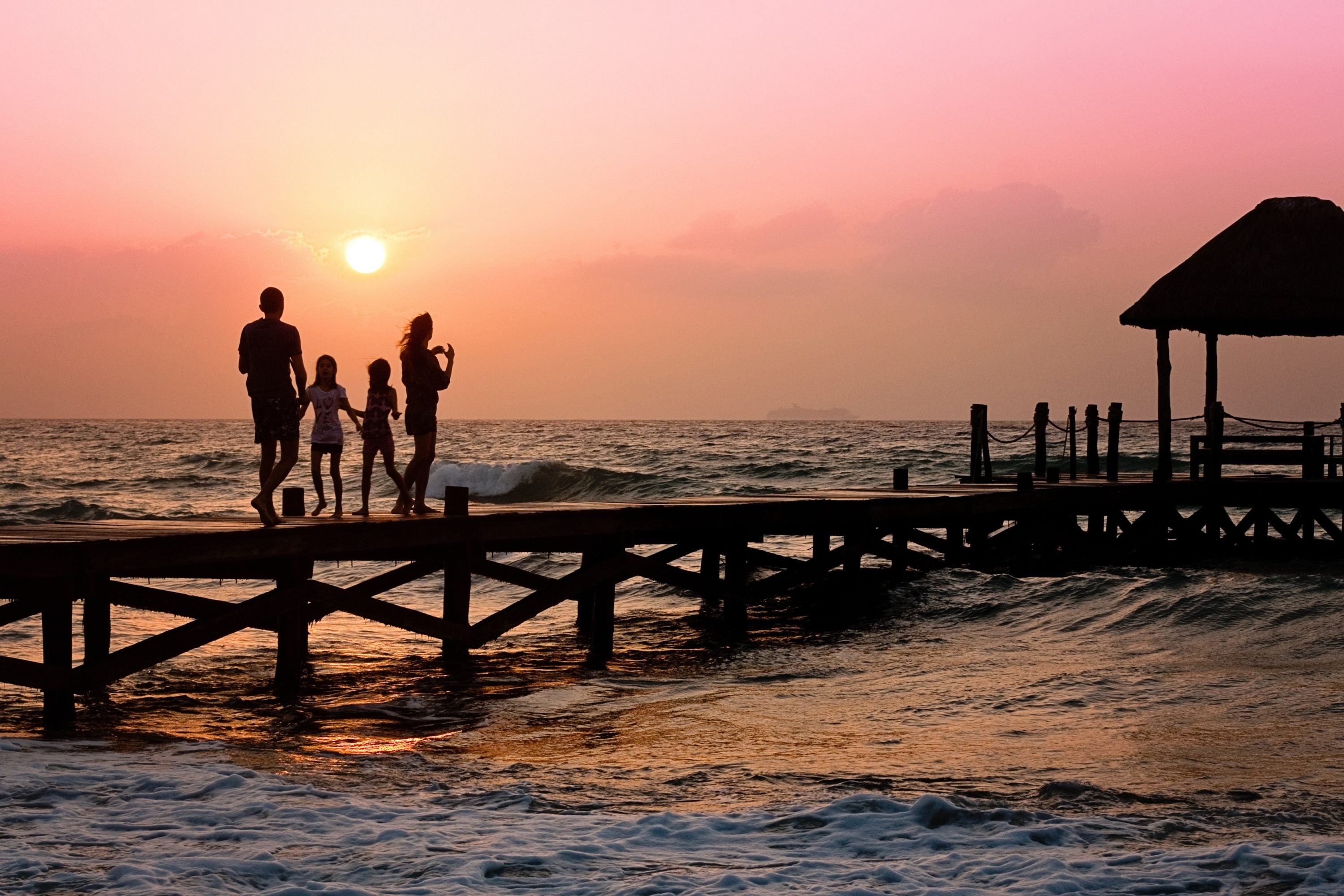 4. Flexible Redemption Options
Flexibility can be valuable when it comes time to redeem your miles, and we like a card that offers so many ways to optimize the value of the rewards you earn.
The Venture card earns rewards in the form of "miles" but they are not the same as airline frequent flyer miles. The miles earned on your card are more like points when it comes to redemption options.
You can turn these miles into statement credits, transfer them to airline partners, redeem them for travel, and more. And there is no restriction on the minimum amount you can redeem at 1 time.
Purchase Eraser
Simply purchase travel from your travel provider of choice and reimburse your purchase within 90 days with your Venture card miles.
Examples of qualifying travel purchases include:
Flights and hotels
Bus lines, train lines, and rental car agency purchases
Taxi, shared ride, and limo services
Cruise lines
Travel agencies
Baggage fees
Miles can be redeemed for 1 cent each in value towards your previously made qualifying travel purchase.
Hot Tip: Use Purchase Eraser to redeem your miles for experiences, transportation, and other travel that would normally not be able to be purchased using miles. For example, you would not be able to redeem your miles for a ticket on the Orient Express train to Machu Picchu, but you may be able to use Purchase Eraser to wipe out such a purchase. 
Transfer Miles to Airline Partners
If you enjoy flying in premium class, the option to transfer your miles to airline partners may be appealing as the process can yield excellent value that can potentially far exceed 1 cent per mile. 
Miles can be transferred to more than a dozen airline partners where they will be exchanged for that airline's frequent flyer miles and be available to redeem. You can also use your miles (once they are transferred) to secure award flights on that airline or other affiliated partner airlines.
Purchases Through Capital One Travel
If you choose to redeem your miles directly through Capital One for travel, you have that option as well. Capital One Travel can be accessed by logging into your online card account or by calling the center.
You will earn 5x miles per dollar for any amount of your Capital One Travel rental car or hotel purchase charged to your card.
Additional Redemption Options
Update: For a limited time, Capital One has added the ability for Venture cardholders to redeem their miles for eligible restaurant delivery, takeout, and streaming service purchases until April 30, 2021. Cardholders will be able to redeem their miles at a rate of 1 cent per point for these purchases.

There are plenty of options for redeeming your Capital One miles, but not all of them result in good value. Strive for at least 1 cent per mile or greater for any redemption.
Redeem for Gift Cards — watch for specials to receive more than 1 cent per mile in value
Redeem for a Statement Credit or Cash — not good value at 0.5 cents per mile
When your eligible card is linked to PayPal, you can also checkout with PayPal and redeem your miles at a rate of 125 miles to $1. We'd recommend this only if you can't use your miles for travel or as a statement credit.
Bottom Line: There's always a valuable option for redeeming your Capital One miles for travel. Whether you utilize Purchase Eraser to eliminate a previous travel purchase, transfer your miles to airline partners, or book via Capital One Travel, you can realize the best value for your miles when they're redeemed for travel. 
5. A Statement Credit You Can Use
Pay for your Global Entry ($100) or TSA PreCheck ($85) application fee with your card and receive a statement credit once every 4 years.
If you can't use the credit, you can pay for a friend or family member's application (or renewal) fee with your card and you will receive the statement credit.
6. Risk-Free Ways to Find Your Own Card Offer
Unlike most travel rewards cards, we like that Capital One allows you to easily find out if you have targeted credit card offers waiting for you.
To find out if you might already be eligible for the Venture card, even before you apply, try these options:
Capital One's Qualification Tool
Find out in advance if you have a Capital One credit card offer waiting for you. Complete this short form with some basic information and your offers will be disclosed.
The form is not a credit card application and no inquiry will be made on your credit report.
Capital One and Card Match
Capital One participates in CardMatch which is another tool for finding out risk-free if you have credit card offers waiting.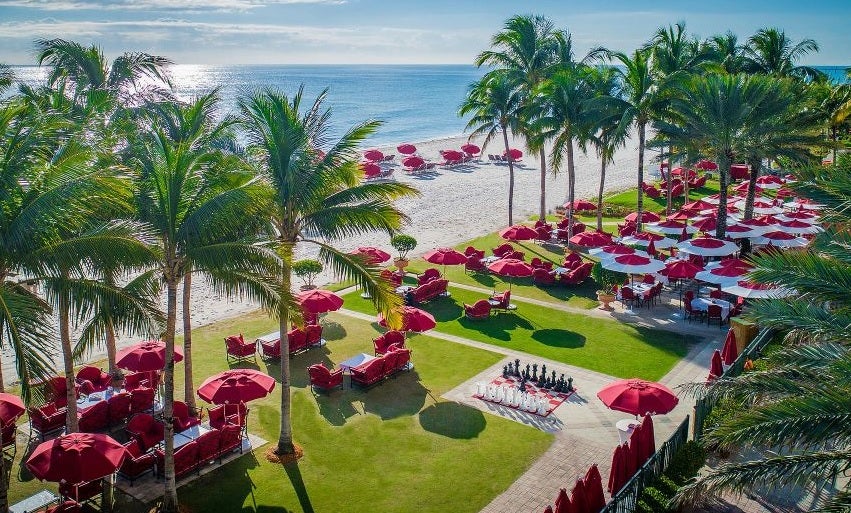 7. Travel Protections and Benefits
Your Venture card comes with Visa Signature benefits including the following:
Access to Visa Signature Luxury Hotel Collection — receive room upgrades, free Wi-Fi, late checkout, a $25 food/beverage credit, and more at over 900 hotels throughout the world
No Foreign Transaction Fees — save on foreign purchases as no transaction fees are incurred
Auto Rental Collision Damage Waiver — receive secondary coverage for damage or theft to your rental car
Travel Assistance Services — help is available 24/7 with your dedicated assistance line
Travel Accident Insurance — receive a benefit of up to $250,000 for loss of life or dismemberment when your entire common carrier trip is paid for using the card
Lost Luggage — receive a benefit of up to $3,000 for lost or stolen luggage when your trip is paid for using the card
Roadside Dispatch — receive referral services for roadside help during a breakdown, lockout, or other roadside emergency
8. Shopping Protections
Shopping protections alone are not reason enough to secure a specific card, but having extended warranty and purchase protection can provide savings should you need to use these benefits.
Extended Warranty — for manufacturer's warranties of 3 years or less, the warranty period will be doubled, up to a maximum of 1 additional year
Purchase Security — receive a replacement, repair, or reimbursement for eligible damaged items within 90 days from the purchase date ($500 benefit limit per claim)
Note that this is not an all-encompassing list of benefits, just a sampling of some of the key travel and shopping benefits that come with the card. We have also abbreviated the descriptions. For full details on Capital One Visa Signature benefits, you can access the Guide to Benefits here.
9. Account Management Tools
Transfer Capital One Miles to Other Accounts — it's uncommon to be able to transfer earned miles between unrelated accounts but Capital One allows you to do so
Capital One Mobile App — manage your account wherever you are
Check Your Credit for Free — even if you close your account, you'll still be able to access your credit for free with CreditWise
Eno® the Virtual Account Assistant — receive alerts and messages from Eno when there is unusual activity on your account
Add an Authorized User — there is no cost to add an additional user to your Venture card
Custom Account Alerts — set up your own customized account alerts such as for transactions over a specific amount and more
Final Thoughts
With a generous welcome bonus offer, 2x earnings on every purchase, and the ability to receive elevated value when transferring miles to airline partners, the Venture card could be a solid card to have in your wallet.
Having no annual fee the first year, you can check out the card to see if it's a fit, and if not, you could possibly consider a product change to a no annual fee card.
There's not much risk in giving the Venture card a go if you want a simplified travel rewards card.
If you want more information, explore all of the Venture card's benefits. Also, to find out how this card compares with one of our favorite travel rewards card, the Chase Sapphire Preferred® card, and see how they measure up against each other in this in-depth comparison.
---
The information regarding the Capital One® Venture® Rewards Credit Card was independently collected by Upgraded Points and not provided nor reviewed by the issuer.