How To Maximize Hotel Elite Status Matches With Hyatt, M life, Caesars & Wyndham
Are you a Hyatt Explorist that can travel to a Caesars property? Or maybe you have Wyndham Diamond status and are especially charming? Great, because we've got a deal for you.
Here at Upgraded Points, we know the value of elite status. It's the reason so many of us do silly things like mattress runs, mileage runs, and made-up vacations in the name of elite night credits. Fortunately for all the status chasers out there, there's an easy way to turn 1 elite status into 4, though you'll need to make an in-person pilgrimage to do it. If you choose to complete it, you'll end up with permanent Hyatt Explorist, M life Gold, Caesars Diamond, and Wyndham Diamond elite statuses, with the opportunity to challenge your way to American Airlines elite status.
There are a lot of reasons to take advantage of this offer. Let us show you how to do it.
Why Should You Status Match?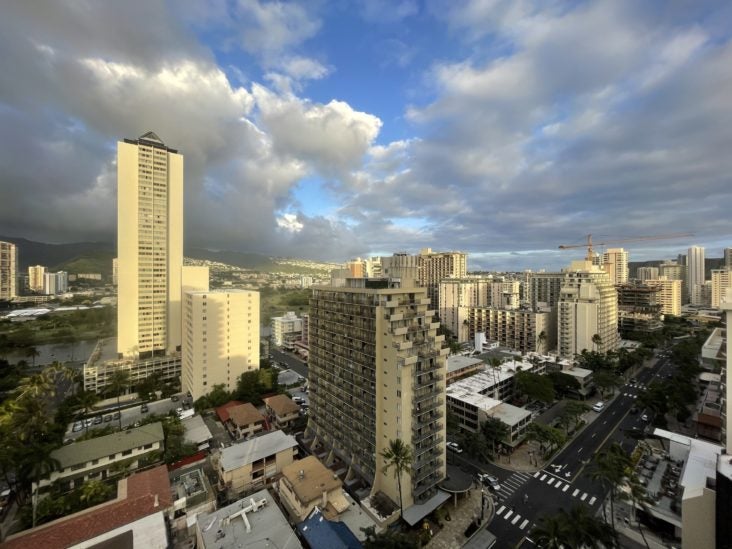 If you aren't overly familiar with elite status, you may wonder exactly why you should go to all the bother of matching your status to different programs. After all, if you've already got one, that should be good enough, right?
Well, not quite. The main reason people want hotel elite status is for the plethora of perks it confers upon its holders, like free upgrades, free food, free drinks, and waived parking fees. Airline elites can earn free business class upgrades, free checked bags, and speedy security, amongst other benefits.
Elite status can grant you thousands of dollars worth of perks, which is why so many people spend so much time trying to attain it. And while it can be nice to have 1 elite status, a lot of time people will try to maximize their benefits by holding multiple statuses at a time. This makes sense — what if the hotel you hold status with doesn't have a property in the location you're staying? Such can be said of Hyatt, whose global footprint is much smaller than its counterparts. Likewise for airlines — not all airlines fly everywhere, and even if they do, ticket prices can vary drastically between competitors.
All of this is to say that elite status is well-worth getting if you can swing it. The more, the merrier.
Bottom Line: Elite status can be worth thousands of dollars to the right travelers. Take advantage of status match opportunities for airlines and hotels to expand your portfolio and have the greatest chance of getting your benefits. 
What Elite Statuses Can You Get With These Matches?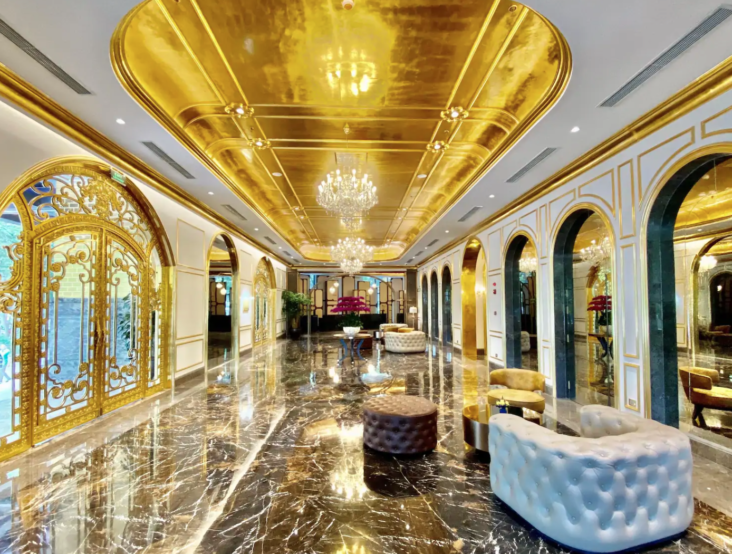 In this particular example, we'll be going over how to achieve 4 different elite statuses: Hyatt Explorist, M life Gold, Caesars Diamond, and Wyndham Diamond. You'll also have the opportunity to challenge your way to American Airlines elite status if or when Hyatt offers it again. Let's break down what these statuses will give you.
Hyatt Explorist
Hyatt is lauded for its excellent treatment of its members, and while Explorist isn't the highest-tier status Hyatt offers, holders can still see some valuable perks:
20% more bonus points on stays
Upgrade to the best available room during check-in, minus suites
Late checkout
Free daily bottled water
Complimentary premium internet
Elite phone line
Additional bonus point per dollar spent on American Airlines
Hot Tip: Hyatt and American Airlines launched a partnership in 2019 that saw plenty of Hyatt elite members being targeted for fast-track American Airlines elite status. This occurred again in 2020, and while there's no guarantee that it'll occur again, the odds are good.
M life Gold
M life is MGM's reward program. If you're a frequent Vegas patron, you'll likely recognize the brand, as its hotels include the Bellagio, New York-New York, Mandalay Bay, and Aria, among others. It also has properties throughout the U.S. and a limited international footprint.
M life Gold members are entitled to these benefits:
Priority lines at check-in and restaurants
Free self-parking
Room upgrades
Discounts on rooms, show tickets, shops, and nightclubs
Increased bonus points on gaming
There are more benefits, but these are the most valuable.
Caesars Diamond
Perhaps the most exciting of these elite statuses is Caesars Diamond, which rewards its members with a variety of perks, though, notably, room upgrades are not included:
Waived resort fees
Free valet and self-parking
$100 annual celebration dinner
2 free show tickets, once per month
Priority lines at check-in and restaurants
Discounts on rooms and shops
4 free nights at Atlantis, Paradise Island in the Bahamas
Caesars offers the most tangible benefits you'll find when visiting Las Vegas. By waiving resort fees, parking fees, and offering discounts, you could feasibly come here for a night or 2 and spend very little money. Although the $100 credit must be used in one go, it can also provide for a very nice meal at one of Caesars' restaurants.
Wyndham Diamond
Although many may scoff at Wyndham elite status, there is still plenty of value to be had. Admittedly, Wyndham has some pretty meh properties, but it also has plenty of gems, especially overseas.
Suite upgrades
Early check-in
Late checkout
20% more bonus points on stays
Complimentary welcome amenity
Gift Gold elite status
Wyndham Diamond is also really easy to achieve — Wyndham Rewards doesn't have a status match program like it used to, but those who hold its Wyndham Rewards® Earner℠ Business Card have automatic status, and if you're starting from scratch, it'll only take you 24 nights in 2021 to earn.
Now let's break down the steps you need to take to get this status match on the road.
Bottom Line: You can turn 1 elite status into 4 very valuable statuses by taking advantage of these partner programs and status matches. 
Matching if You Have Hyatt Explorist Status
Though the World of Hyatt Credit Card will only award you Discoverist status, the lowest of Hyatt's elite tiers, the hotel chain has done a lot to help members earn elite status. For 2021, it's halved the requirements for each tier. It also sweetens the pot with compelling promotions that include a free night certificate and additional bonus points.
For 2021, you'll need just 15 elite night credits to become an Explorist. If you have the Hyatt Credit Card you'll already have 5 of those nights, so you'll have to stay 10 nights before the end of the year.
The method to match all your statuses is easier if you start with Hyatt versus Wyndham — or at least it gives you a bit more time. You'll need to make a trip to a Caesars hotel at some point before the end of 2021, but that's it. We recommend heading to Vegas to do so since you can then immediately take advantage of your Caesars Diamond benefits.
Step 1: Match Your Hyatt Explorist To M life Gold
Hyatt and M life have a reciprocal status program, which means if you've got status with 1 you immediately qualify for the other. In order to take advantage of this, you'll need to create an M life account. Once you've got it, log in to your Hyatt account, head to the tier match page, and link your accounts. That's it! It's very simple.
Step 2: Match Your M life Gold To Caesars Diamond
This is when you'll need to make a stop somewhere in person. Let's assume you're heading to Las Vegas — you'll need to bring your M life Gold card to any Caesars Rewards desk. If you can't make the trek out to Nevada, Caesars has properties around the U.S. and overseas.
If you haven't received your M life card yet, you can go to any MGM hotel with a rewards desk, give them your ID, and they'll be able to make one for you.
Once at the Caesars Rewards desk, show them your M life Gold card and your ID and they'll match you right there to Diamond status. Note that the terms say you must be a new Caesars Rewards member.
Step 3: Match Your Caesars Diamond To Wyndham Diamond
Wyndham and Caesars have the same reciprocal relationship as Hyatt and MGM, which means as long as you have elite status at 1, you have it at the other. Matching them together is instant. You just need to make a Wyndham account, log in, and then enter your Caesars account information on the designated page. Your match is immediate and continuous as long as you've got Caesars elite status.
That's it! With just a few clicks and 1 trip you've got elite status with 4 different hotel chains.
Bottom Line: If you've earned Hyatt Explorist status, match over to M life and head to a Caesars property before the end of the year to score Caesars and Wyndham Diamond elite status.
Matching if You Have Wyndham Diamond Status
Wyndham used to have an extremely generous no-strings-attached status match program, but that was shut down in 2020. If you hadn't taken advantage of it before then, you missed the boat. Although that match may come back at some point, there is another way you can gain Wyndham Diamond status.
The Wyndham Rewards Earner Business card confers Diamond elite status while you hold the card. A lot of folks think they don't qualify for a business credit card — but it's entirely possible that you've got a business without even knowing it. If you don't, there are tons of no-risk ways to get one started that will allow you to apply for and hold this card. It sports a $95 annual fee, which isn't outrageously expensive, especially considering the perks you'll be able to get by status matching from it. 
Step 1: Match Your Wyndham Diamond To Caesars Diamond
Just as you would have done if you were matching Caesars to Wyndham, you'll need to have a Caesars Rewards account created, then head over to the match page and input your information. Caesars will immediately grant you Diamond status, which you can renew each year after January 31 by rematching your Wyndham Diamond status.
Step 2: Match Your Caesars Diamond To M life Gold
This requires an in-person trip to an MGM property. Once again, we recommend Las Vegas, but there are plenty of properties to be found if you can't make it there in time.
Historically, M life hasn't been overly generous with its status matches, but it's currently running a possible to get a 1-time status match to M life Gold from Caesars when you headan M life Rewards desk. This offer is available through January 31, 2022, so hurry up and go!
As a note, it's possible to get digital copies of your cards via the MGM and Caesars apps, though it's not certain whether these will work for the purpose of the status match.
Step 3: Match Your M life Gold To Hyatt
If you've managed to match your Caesars Diamond to M life Gold, you can now choose to also match to Hyatt. You'll need a World of Hyatt account if you don't have one already. Then, you'll log in to your M life account and head to the status match page to link your accounts. The effect should be immediate, and you can keep matching them back and forth as long as you have status with 1 or the other.
As we've already mentioned, once you're a Hyatt Explorist, you may be offered the chance to fast track to American Airlines elite status.
Status Matching for Permanent Elite Status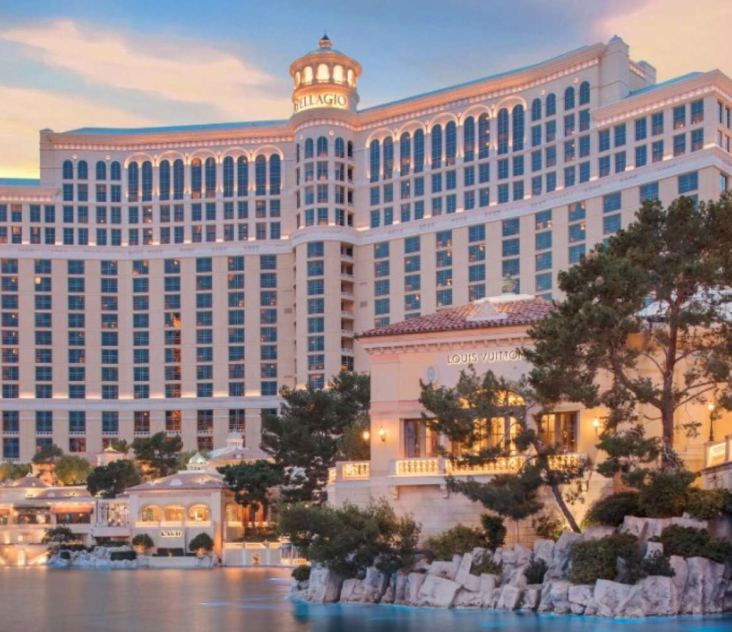 Now, going through all of the steps above shouldn't be too hard — but the good news is that once you've matched all these statuses together, you can maintain them forever. No, that wasn't a typo. You can keep your statuses alive until these reciprocal partnerships end or you give up the award travel game. How? It takes some work in the months of January, February, and March, but it's well worth it.
You see, each of these programs has a different date on which your elite status will expire; Hyatt's is the end of February, while M life is the end of January. You can leverage this to re-up your accounts each year.
So every year, on February 1st, you will need to log back into your Hyatt account and rematch your Hyatt status to M life Gold. Then, on March 1st, you'll need to log back into your M life account and rematch your (newly rematched) Gold status back to Hyatt. Voila! Another year of Hyatt Explorist and M life Gold.
Hot Tip: Set a reminder on your calendar each year to complete these rematches, because if you mess up there's no easy way back to elite status. 
The same is true of Caesars and Wyndham: Wyndham elite status will expire December 31st of the year in which you've gotten it (unless you hold the Wyndham Rewards Earner Business card), while Caesars will expire at the end of January the year after you've gotten it.
So, each January 1st, you'll want to log into your Wyndham account and match your Caesars account over to re-acquire Wyndham Diamond. Then, on February 1st, you'll log into your Caesars account and match your Wyndham Diamond status back to Caesars Diamond. Rinse and repeat each year for hundreds of dollars of free dinner in Las Vegas.
Additional Options
If you haven't got Hyatt Explorist or Wyndham Diamond status, you, unfortunately, won't be able to take advantage of this matching merry-go-round. That doesn't mean you'll miss out completely though — certain people can still take advantage of some opportunities for statuses.
Active Military & Veterans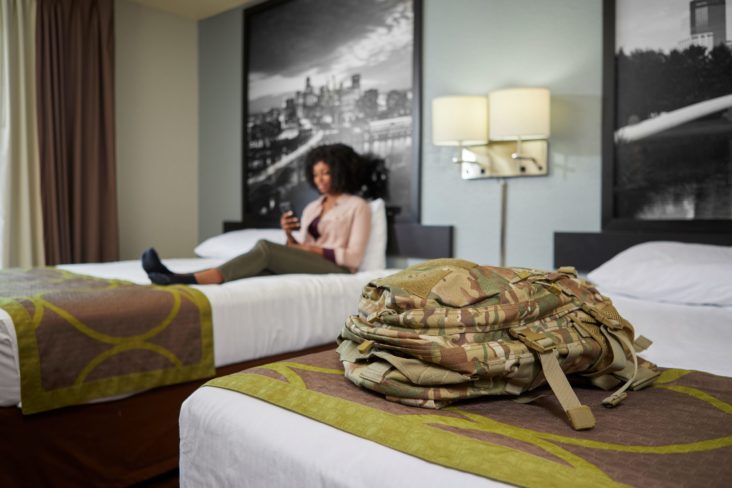 If you're active-duty military or a veteran, you're in luck; both Caesars and MGM offer a mid-tier elite status as thanks for your service. You'll simply need to show them your ID (a DD214 or VA card), and you'll be given status.
Caesars will award you with the Caesars Rewards Salute card that comes with Platinum status. This is the level just under Diamond, so you won't be getting a free $100 dinner, but it does come with a free 2-night stay in the Bahamas each year. You're also entitled to an additional 10% off room rates, which you can get by verifying yourself with id.me.
Platinum status at Caesars matches over to Wyndham Platinum status, and you'll receive the Caesars card whether you're active duty or a veteran, which means you're entitled to these statuses forever.
Hot Tip: Military members, veterans, and their spouses can head to any Caesars or MGM hotel to grab their free elite status, which is good for life.
M life also has a program for military members, the M life MVP card, that gives you automatic Pearl elite status. While this isn't as lucrative as M life Gold, you will get free self-parking and priority access at buffets when those reopen.
You can then match your Pearl status over to Hyatt Discoverist, which is the lowest of Hyatt's elite status tiers. Even as a Discoverist, however, you can still get room upgrades and late checkout, as well as an additional 10% bonus points on stays.
The MVP card is also valid whether you're on active duty or a veteran, so you can keep these for good, and it'll never cost you anything out of pocket.
Hyatt Credit Cardholders
If you hold the Hyatt Credit Card — which you should, because it's extremely generous for its $95 annual fee — you'll have automatic Discoverist status as long as you keep the card. You can match this over to M life Pearl status using the same status match pages we mentioned above.
Wyndham Rewards® Earner℠ Plus Cardholders
If you can't or don't want to get the Wyndham Rewards Earner Business card, you can opt instead for the consumer version, the Wyndham Rewards Earner+ card. This card is cheaper than its business counterpart, with just a $75 annual fee, and confers Wyndham Platinum status while you hold the card. You can then match over to Caesars Platinum status and score those sweet, sweet, free nights in the Bahamas. 
Final Thoughts
If you can swing this status match opportunity, do it. Even if you're not a gambler, taking advantage of all these different programs can get you hundreds of dollars in benefits each year, including free hotel stays in the Bahamas, dinner credits, room upgrades, and more. By playing it smart and leveraging each program's expiration dates and reciprocal benefits, you can keep these benefits for years to come. Why wouldn't you?