27 Best Ways to Redeem IHG Points for Maximum Value
As one of the largest hotel chains in the world, IHG gives you plenty of ways to earn valuable IHG points. Once you earn those points, you'll want to find some amazing redemption opportunities.
Let's dive into some of the best award stay options your IHG points provide.
How to Earn IHG Points
The easiest way to earn tons of IHG points is through your credit card spending, whether on a co-branded IHG card or a card that earns Chase Ultimate Rewards points that can be transferred to IHG.
You can earn IHG points directly with the IHG® Rewards Club Premier Credit Card, which earns 25X points per dollar at IHG properties. Also earn 2X points at gas stations, grocery stores, and restaurants.
It also comes with an annual reward night certificate that can be used at many IHG properties. We'll discuss this benefit more in-depth later.
Chase Ultimate Rewards
To earn the most points when you're not making purchases directly at IHG, collect Chase Ultimate Rewards and then transfer them to your IHG account. The transfer ratio is 1:1.
With a lineup of Chase cards that have numerous bonus categories, you'll get more IHG points than you know what to do with!
Recommended Chase Cards (Personal)
Chase Sapphire Preferred® Card - This is our favorite beginners travel rewards card which has a 60,000 point bonus (highest ever) after you spend $4,000 on purchases in the first 3 months from account opening.

This sign up bonus is worth $750 in travel purchases (flights, hotels, car rentals etc) when you redeem your points through Chase's travel portal, which works like Expedia. The bonus alone could get you multiple round-trip flights or hotel stays.
Chase Sapphire Reserve® - Consider this premium card if you want to get into a lot of airport lounges. The current sign up bonus is 50,000 points after you spend $4,000 on purchases in the first 3 months from account opening. You'll also get a $300 travel credit per year which wipes away a big chunk of the $550 annual fee.
Chase Freedom Unlimited® - A simple, no annual fee card that earns you a $150 bonus after you spend $500 in your first 3 months. Earn 1.5% cash-back on all purchases, but you won't get any travel benefits or the ability to earn bonus points with this card.
Recommended Chase Cards (Business)
Ink Business Preferred® Credit Card - This is our #1 recommended business card and right now comes with a 100,000 sign up bonus after you spend $15,000 on purchases in the first 3 months after account opening. This bonus is worth $1,250 when you redeem through Chase Ultimate Rewards for travel purchases (flights, hotels etc). Pay your cell phone bill with this card to receive up to $600 in cell phone insurance coverage per year.
Ink Business Cash℠ Credit Card - earn $500 bonus cash back after you spend $3,000 on purchases in the first 3 months after account opening. This no annual fee business card earns up to 5% cash back on a range of business expenses such as office supply stores, internet, cable, and phone services.
IHG Brands and Categories

With 12 brands that are bookable using IHG points, you will always be able to find the type of hotel you prefer. New in 2019 are Regent Hotels, now available for award nights. Next, we look forward to news of when the latest brand to join IHG, Six Senses, will be available for award nights, too.
If you need a standard hotel with some basic amenities (perhaps a free breakfast buffet), you can book a Holiday Inn Express. But if you want to enjoy a few nights in luxury, try an InterContinental property.
To know how many IHG points will be required per night, see our chart below:
| | |
| --- | --- |
| Category | Points Per Night |
| Category 1 | 10,000 |
| Category 2 | 15,000 |
| Category 3 | 20,000 |
| Category 4 | 25,000 |
| Category 5 | 30,000 |
| Category 6 | 35,000 |
| Category 7 | 40,000 |
| Category 8 | 45,000 |
| Category 9 | 50,000 |
| Category 10 | 55,000 |
| Category 11 | 60,000 |
| Category 12 | 65,000 |
| Category 13 | 70,000 |
24 Amazing IHG Award Redemptions
With so many hotel properties across the globe, it can be difficult to know where to begin! We'll get you started with some amazing IHG award stay ideas.
Whether exploring Piotrkowska Street (a 3-mile commercial strip) or visiting modern art at Muzeum Sztuki, the Holiday Inn Lodz provides a great jumping off point. Enjoy a comfortable stay and friendly service for only 10,000 IHG points.

The Holiday Inn Lyon – Vaise can be booked for 10,000 IHG points per night. While Category 1 hotels aren't known for luxury, you will get a convenient location, good service, and a nice breakfast. Sometimes this is just what you need while exploring Lyon, a city known for its food scene and architecture.
Cape Town is a favorite destination for travelers from around the world. At the Holiday Inn Express Cape Town City Centre, you'll receive friendly service and a solid meal. You can even take a quick drive or a nice 20-30 minute walk to the waterfront.

If you enjoy hanging out by the pool, the Holiday Inn Shanghai Pudong Kangjiao will be a fun stay for you. This hotel doesn't have an ordinary rooftop pool. In fact, the pool extends beyond the edge of the building and has a glass bottom so you can see down to the city! For 20,000 points, you can book an award night.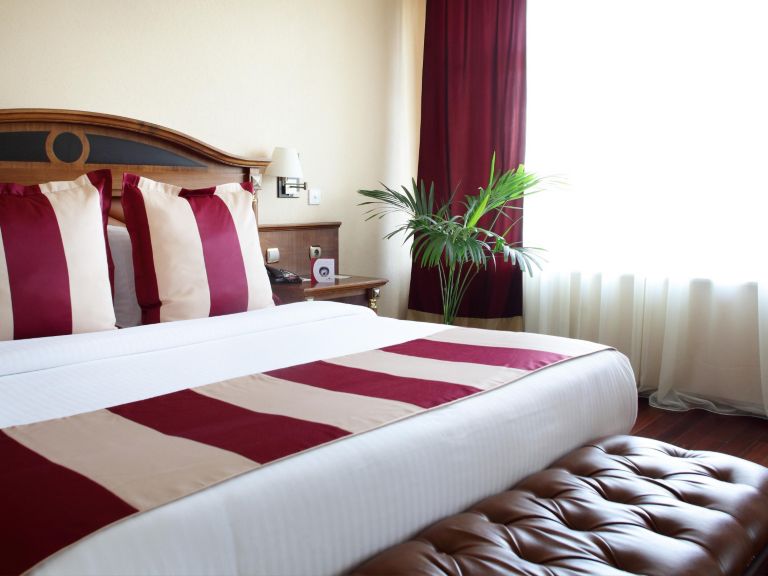 Business travelers love the Crowne Plaza Minsk for its central location in the city, but this is equally useful if you are going to be wandering around on vacation. You can book a stay for 20,000 IHG points per night.
If you're visiting Thailand, you'll want to at least spend a couple of days exploring Bangkok and trying the amazing street food. If you book a stay at the Holiday Inn Bangkok, you'll have easy access to the city thanks to the BTS Skytrain — and you'll even have access to the facilities of the neighboring InterContinental property. Award stays can be booked for 20,000 IHR points per night.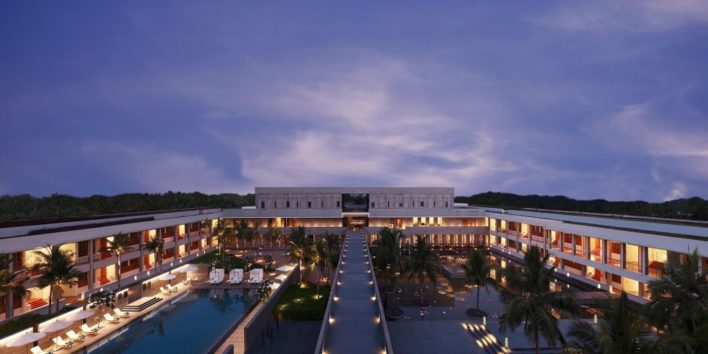 If you'd like a private beach and amazing rooms, the InterContinental in Chennai is a fantastic choice. You can book award stays for 25,000 IHG points per night. Similar to the Park Hyatt in Chennai, this is a great opportunity to book a luxury hotel for far fewer points than usual. Not only is it a good deal, but the staff really shine at this property.
Hot Tip: Have IHG elite status? Make sure you know what your benefits are by checking out our guide to IHG elite status level benefits.
If you like scuba diving, you'll want to check out Aqaba, Jordan. To make your visit even better, check out the InterContinental Aqaba for 25,000 points per night. The staff receives great reviews and the breakfast spread is fantastic. While you're there, make sure you take advantage of the many coffee shops serving traditional dishes.
Laos is a relatively inaccessible destination. While it's not as developed as, say, Japan, Laos is definitely one of the top tourist destinations (particularly for backpackers). This property in the capital of Laos is only 5 minutes away from the Mekong River.
You can enjoy a top-tier location, big rooms, an infinity pool, various dining options, a sauna, and a spa for 25,000 IHG points per night.
In Argentina, Mendoza is known for wine and olive oil. If this sounds great to you, you can stay in a fabulous 5-star hotel for only 25,000 IHG points per night.
You'll be living at the foothills of the Andes Mountains and enjoying the great location next to the Mendoza Plaza mall, and amenities including a stylish spa, a casino, a coffee bar, an indoor pool, and a 24-hour business center, among many others!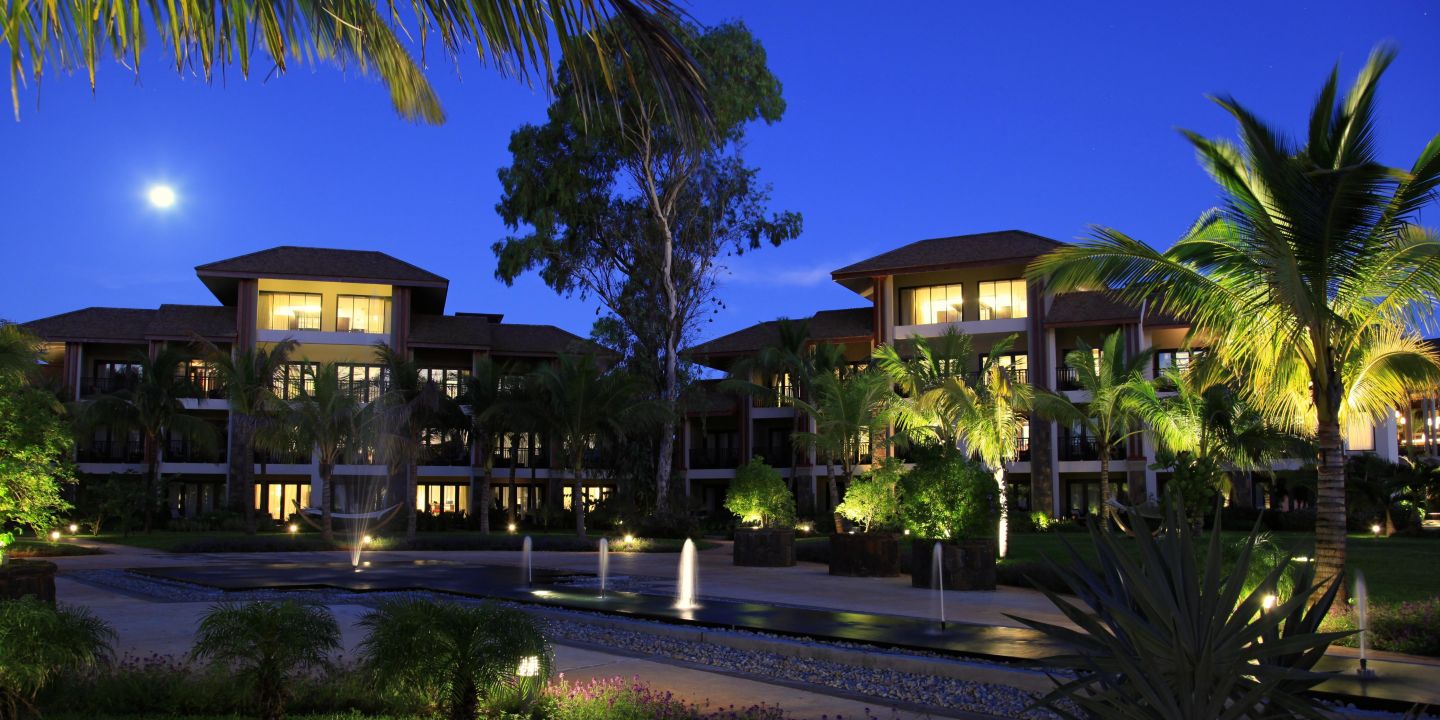 Known for its beauty, Mauritius is a bucket list destination for many travelers. Booking an award stay at the amazing InterContinental Mauritius will make your adventure even better! For 30,000 IHG points, you can enjoy an awesome property and easy access to the beach throughout your stay.
Considered one of the best hotels in Beirut, the InterContinental Phoenicia Beirut is a 5-star hotel that provides a true luxury experience. For 30,000 points per night, you can book a stay here while you explore the many museums and architectural styles of the city.
The InterContinental Hanoi Landmark72 is known for their huge meeting and event facilities, which are the largest in Hanoi. It's 346 meters tall, which is the 9th largest hotel in the world.
You'll enjoy floor-to-ceiling windows, a great lobby bar, and 3 restaurants in this hotel, where you can stay for 30,000 points per night.
The phenomenal staff at the InterContinental Grand Seoul Parnas are really the difference at this excellent property. They are always happy to help during your stay in Seoul — a city that has something for you to do no matter what hour of the day.
Like the Grand Hyatt Melbourne, this property has a full-service gym for those who like to stay fit while traveling. You can book award stays for 35,000 IHG points per night.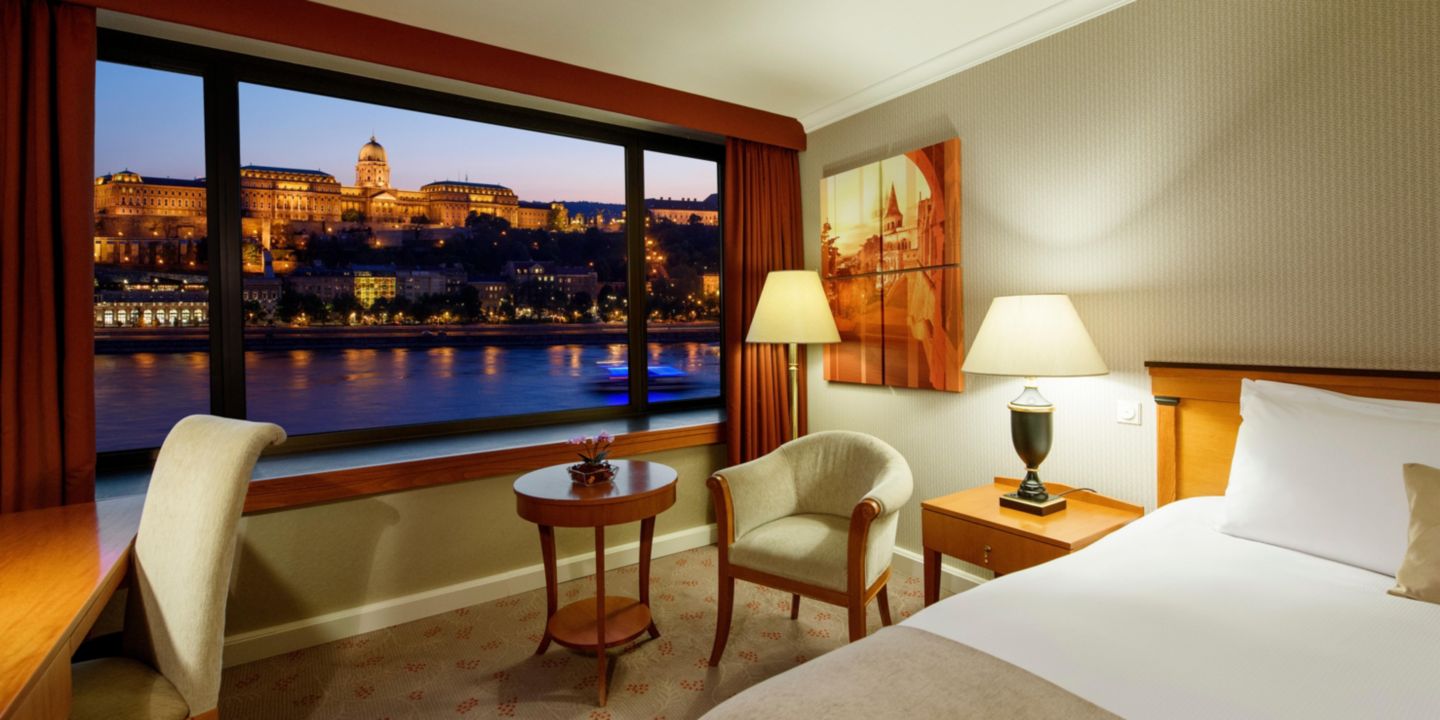 Budapest is a fascinating city to visit with its numerous museums, churches, and even the largest synagogue in Europe. When you visit this UNESCO World Heritage Site, you can stay at the InterContinental Budapest for 40,000 points per night to enjoy great views and service.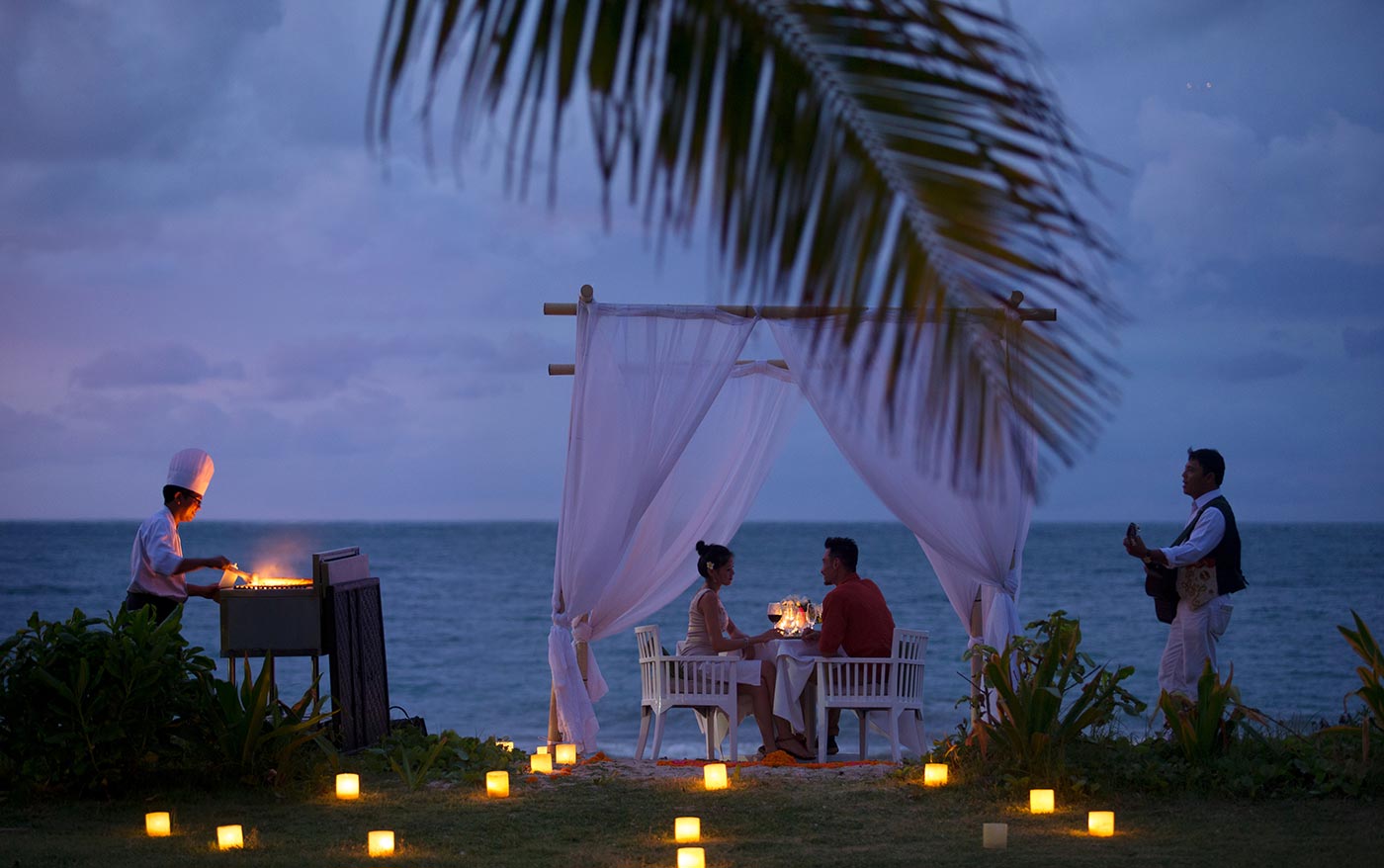 Bali might be one of the most popular destinations on the planet right now as people flock there to relax on the beach and enjoy the picturesque scenery. To make your trip even better, check out the luxurious InterContinental Bali Resort, where you can book a stay for 40,000 points per night.
A quick metro ride from the city center or a nice scenic walk, the InterContinental Madrid will make you feel right at home with their top-notch service. You'll enjoy a classic luxury atmosphere during your time on the property, and at 40,000 points per night, you'll be happy you stayed here during your trip to Madrid.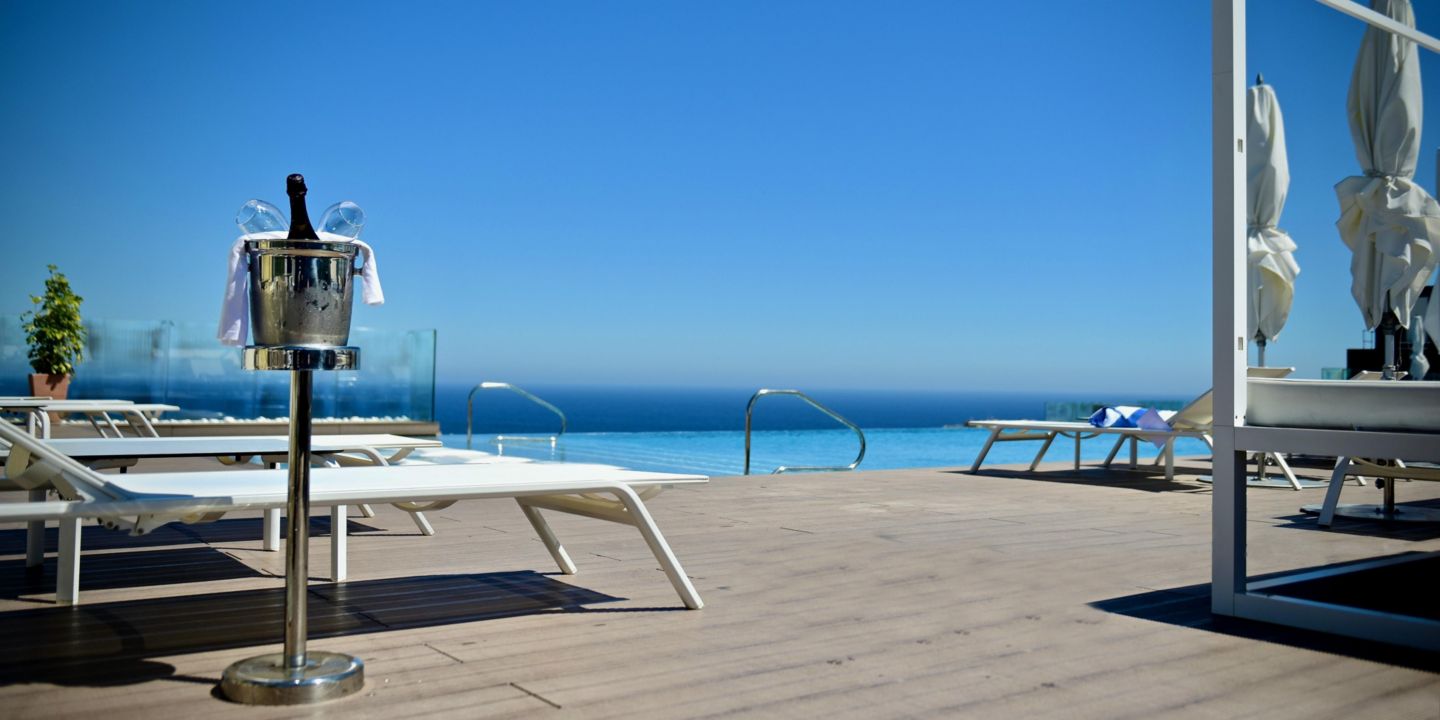 Another true 5-star experience, the InterContintental Malta has a private beach a mere 2-minute walk from the property. After you've explored the historic sites, you can relax at the in-hotel spa. Book this amazing IHG property for 45,000 points per night.
Perhaps the best hotel in Porto, Portugal, the InterContinental Porto is the perfect place to stay while you enjoy some port wine from the Douro Valley. During your stay, you'll experience service that goes above and beyond at this beautiful historic hotel property. Award stays can be booked for 50,000 points per night.
Moorea is a popular spot for couples on their honeymoons because of the stunning views on this island in French Polynesia. The InterContinental Resort and Spa Moorea is a great luxury hotel where you can relax during your vacation; it can be booked for 50,000 IHG points per night.
In a city with tons of luxury hotels, the InterContinental Singapore stands out for its outstanding service and accommodations. You'll enjoy a nice view of Singapore at night after you've explored the city. Award stays cost 50,000 points per night.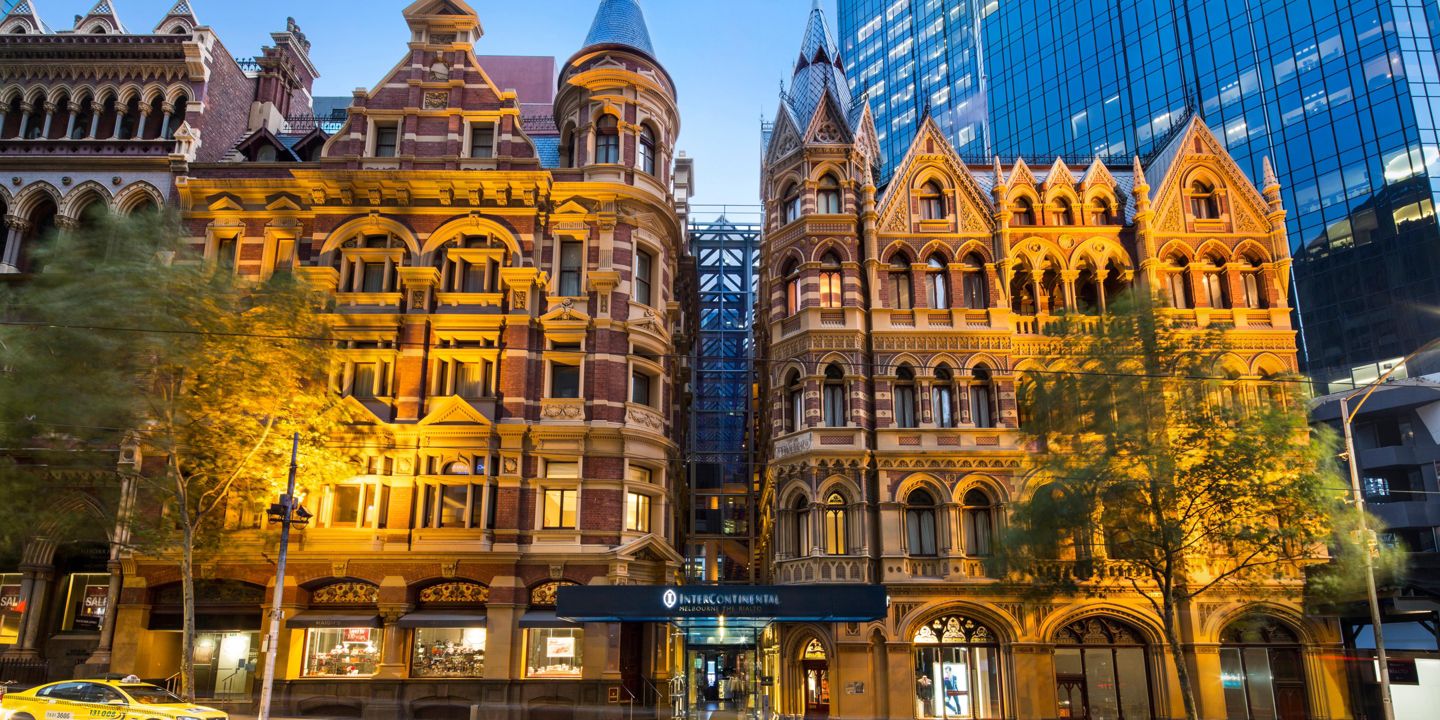 The InterContinental Melbourne defines a 5-star hotel experience. From the moment you walk in the door, you'll be greeted by friendly staff who will make your entire stay a pleasure. This hotel is also conveniently located so you can explore Melbourne with ease. Book an award stay for 60,000 IHG points per night.
Located in the city center, the InterContinental Düsseldorf is the perfect place to spend your vacation. With friendly staff, this is a great hotel for both business and leisure travelers. Award stays can be booked for 60,000 points per night.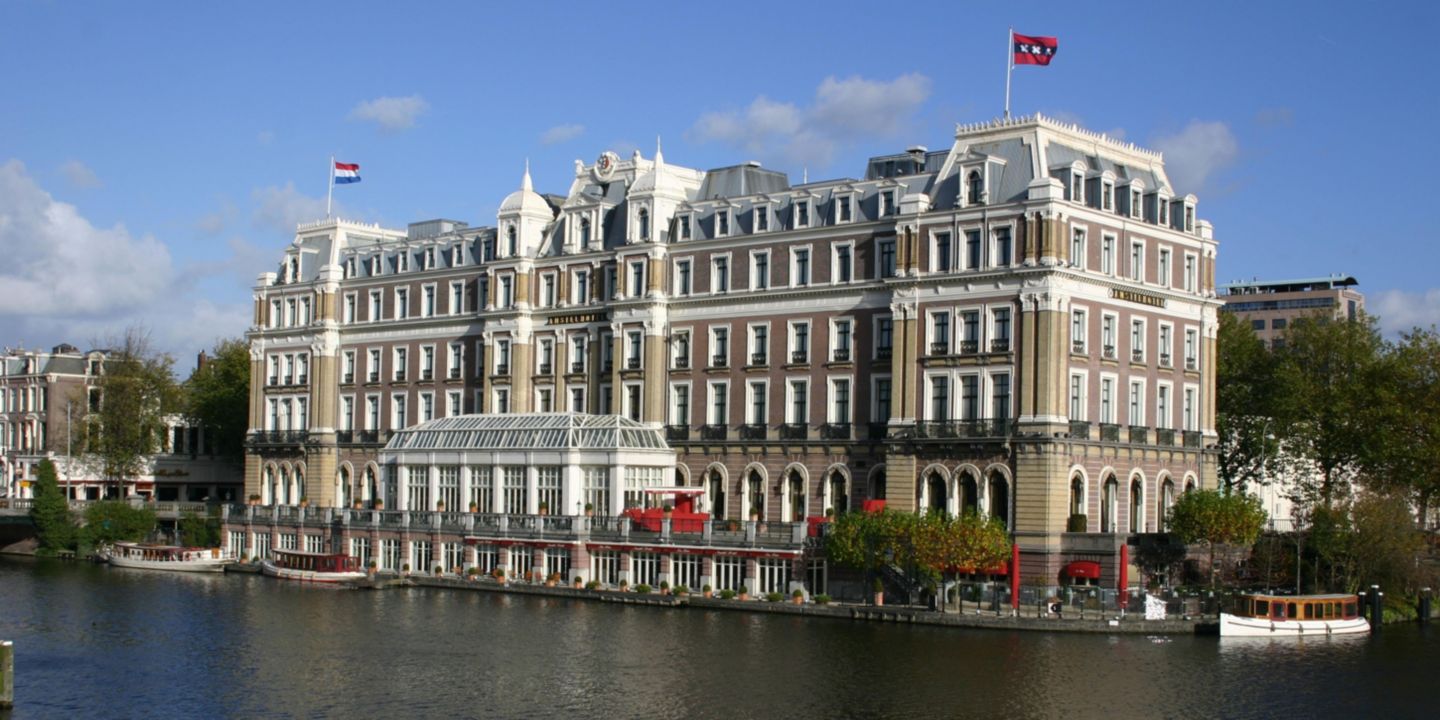 The InterContinental Amstel Amsterdam is located on the river Amstel that provides a wonderful view. This historic hotel is the epitome of luxury, from the accommodations to the service provided by the staff. You can book award stays for 60,000 points per night.
Syndey has some spectacular vistas thanks to the Sydney Opera House and the Sydney Harbour Bridge. At the InterContinental Sydney, you can enjoy magnificent views of both (particularly nice at night), and you'll be located close to many fun attractions.
As would be expected, the service at this 5-star hotel lives up to its billing. At 70,000 points per night, this is a top category IHG property, but you're sure to love your stay.
Known for its amazing views of the harbor, the InterContinental Hong Kong is the perfect luxury hotel for your stay in Hong Kong. You can keep healthy at their extensive fitness center and spa, and enjoy a meal at one of several fantastic restaurants.
Note that this hotel is expected to close for renovations in early 2019 and remain closed for 12-16 months. Otherwise, stays can be booked for 70,000 IHG points per night.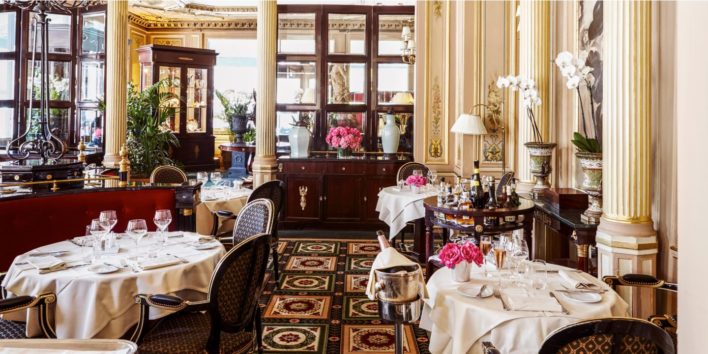 You wouldn't expect anything but luxury at an InterContinental hotel property in Paris, and that's exactly what you'll get here. From the lobby to the decor throughout the InterContinental Paris – Le Grand, you will enjoy a fantastic environment. Award stays can be booked for 70,000 IHG points per night.
Hot Tip: Interested in just hotels in Paris? Dig into our guide on the best hotels in Paris.
Annual Reward Night Certificate
Those who hold the IHG® Rewards Club Premier Credit Card will receive a reward night certificate on their account anniversary, which is valid at any eligible IHG property.
For certificates issued starting from May 1, 2019, this will be capped at properties where reward nights cost 40,000 points/night or less. IHG has published a list of currently excluded properties and, frustratingly, it even includes some 40,000 point properties.
Availability for any of these versions of the certificates requires the property have a standard award night available for you to book with a certificate. There may be additional limitations and blackouts.
PointBreaks
IHG releases new PointBreaks deals quarterly that allow you to book some hotel properties for only 5,000 IHG points per night. They even include the occasional luxury InterContinental hotel in PointBreaks!
These deals are often booked very quickly, so make sure you are prepared when the new deals pop up. You can bookmark the PointBreaks page to give yourself easy access.
Points & Cash Bookings
If you don't have quite enough points to complete your booking or you want to stretch your points a little further, try a Points & Cash booking. Some properties provide several options for Points & Cash; some require more cash while others require more points.
Final Thoughts
With so many properties around the world, you'll often be able to find an IHG property when traveling. Their brands are spread across the spectrum from basic to luxury. If you're creative, you can find some amazing luxury properties in lower categories to stretch your points and enjoy some spectacular hotels!
---
Like these tips? Pin them on Pinterest!