32 Benefits of Using the Capital One Venture Rewards Credit Card
If you haven't checked out any personal Capital One credit cards lately, you may be surprised at some of the positive enhancements.
You still won't find a lot of bells and whistles or luxury travel perks with Capital One credit cards, but there's enough value now to merit consideration. Having the ability to transfer Capital One Miles to airline programs adds additional value when it comes to redemption time.
We're focusing on the Capital One Venture Rewards Credit Card today because the card stands out as the Capital One flagship credit card. It's the card that fostered the marketing phrase, "What's in your wallet?" because it earns double miles on every purchase.
But double miles is so last year as the card has morphed into more than just a double miles earner.
Let's take a look at some of the earning and redemption enhancements that have added value to being a Venture card cardholder.
Initial Benefits
Lower Annual Fee
The Venture Card charges a $95 annual fee yet comes with unlimited earnings. Before you apply, check the latest offer as previous offers have included a waived annual fee the first year.
Generous Sign-up Bonus
Sign-up bonuses vary, but you can typically count on hundreds of dollars worth of Capital One Miles when you're approved for the Venture Card.
Credit Card
Benefits & Info
Capital One Venture Rewards card


Learn More

(at our partner's secure site)

Earn 60,000 miles once you spend $3,000 on purchases within 3 months from account opening.
Earn unlimited 2X miles on every purchase, every day.
Miles won't expire for the life of the account and there's no limit to how many you can earn
Receive up to $100 credit for Global Entry or TSA PreCheck
No Foreign Transaction Fees
Excellent Credit Recommended (740-850)
Annual Fee: $95

Must Reads: For more info on the CapOne Venture card, see our thoughts on its benefits and our full review.
The bonus is paid out if you meet the initial spending requirement generally within the first 3 months after card approval.
Earning Rewards
Earn on Every Purchase
With the Venture Card, there are no complicated bonus categories or earning structures to navigate. You simply earn 2 miles per dollar on every purchase you make.
Using your card for all your everyday spending, travel, and miscellaneous expenses can really add up. $25,000 per year would equal $500 or more in travel value toward that family vacation you've been dreaming of.
Unlimited Earnings
No matter how you earn Capital One Miles, there's no limit on how many you can earn.
For additional information on earning Capital One rewards on all Capital One credit cards, check out our list of the best ways to earn lots of Capital One rewards.
Bottom Line: You'll earn 2 miles for every dollar you spend on your Venture Card. There's no limit on how many miles you can earn.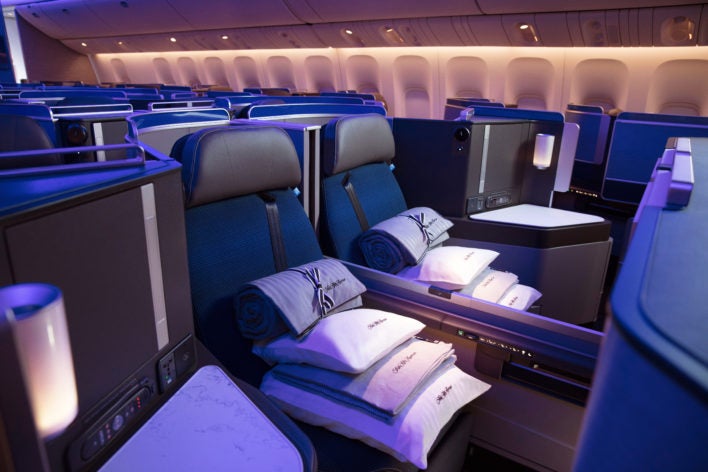 Redeeming Capital One Miles
Capital One Miles are simple to earn and easy to redeem.
Hot Tip: Don't miss our dedicated post on The Best Ways to Redeem Capital One Miles!
Transfer Miles to Airline Partners
Capital One Miles aren't really airline miles, but you can turn them into real airline miles by transferring them to your airline's frequent flyer program.
Capital One Miles can be transferred to more than a dozen airline partners so you can utilize those miles to purchase award tickets. This option can result in getting greater than 1 cent per mile value for your miles.
For instructions on how to transfer your Capital One Miles to airline partners and a collection of some very creative flight redemption ideas, check out the best ways to use Cap One miles.
Purchase Eraser
You'll never have to worry about being able to use your Capital One Miles for travel.
Simply purchase the travel you want using your Venture Card. You'll then have 90 days from the date the purchase hits your account to use Purchase Eraser to get a statement credit.
Purchase Eraser allows you to redeem your miles at 1 cent each towards travel purchases. Partial redemptions for travel purchases are also available.
Travel Purchases
Another option to redeem your Capital One Miles for travel is to book directly on Capitalone.com or call the Capital One Rewards Center.
You'll receive 1 cent per mile value towards travel purchases. For example, if your travel purchase is $200, you'll need to redeem 20,000 points to cover the purchase.
Use Capital One Miles to Pay for Experiences
Whether it's a foodie tour of New Orleans, an island cruise to the Bahamas, or a hike up the Eiffel Tower, you can use your Capital One Miles to erase the travel purchase from your statement.
Since the Capital One Purchase Eraser wipes out travel expenses with a statement credit, any purchase that codes as travel can be covered with your Capital One Miles.
For an in-depth look at how to use credit card rewards to book experiences, our complete guide to booking experiences with credit card rewards has some surprising ideas!
Redeem for Gift Cards
It's possible to receive more than the standard 1 cent per mile when you redeem your Capital One Miles for gift cards. Compare redemption prices and look for specials to receive the best value for your miles.
Redeem for Cash-back
Redeeming your Capital One Miles for cash is not good value, but it is an option. You'll only receive half a cent in value per mile redeemed.
Donate Your Rewards
Capital One Miles can no longer be redeemed for charitable donations via the Capital One Giving Site as it has been discontinued.
You can, however, transfer your Capital One Miles to one of the airline partner programs and donate your miles through the airline's donation program.
No Minimum Redemption Amount
You can redeem even a small amount of miles from your account as there is no minimum redemption requirement.
Checkout With PayPal
When your eligible card is linked to PayPal, you can checkout with PayPal and redeem your miles at a rate of 125 miles to $1. We'd recommend this only if you can't use your miles for travel or as a statement credit.
Miles Never Expire
As long as you have an active Capital One account open and in good standing, your miles never expire. You will forfeit your miles if your account is closed, so be sure to use all of your miles before closing your account.
Hot Tip: Redeeming Capital One Miles by transferring to airline partners and for some gift cards can result in receiving value in excess of the standard 1 cent per mile. 
Transfer Capital One Miles to Other Accounts
Capital One Miles offer the flexible option of transferring the miles to another account. The account holder you're transferring to or from just needs to have an active Capital One Miles account.
There's no charge for transferring Capital One Miles.

Risk-Free Offers for Capital One Credit Cards
Pre-Qualification Tool
Capital One has created a stress-free way to find out if you're pre-qualified for one of their credit cards. Their pre-qualification inquiry process isn't a formal credit card application, so no credit check is done.
The tool is designed for you to find out quickly and easily if you may be pre-qualified for a Capital One credit card. Just complete the simple form and submit it to see if you're pre-qualified. It takes less than 60 seconds for the results.
Being pre-qualified isn't a guarantee that you will ultimately get approved for a particular card. It does, however, give you an idea of which credit cards you're most likely to qualify for.
Capital One Participates with Card Match
There's another option for accessing credit card offers that may be waiting for you, including offers from Capital One. The Card Match Tool is a risk-free way to see if you already have credit card offers available to you.
Your credit report isn't accessed so there's no risk in checking it out. For additional information, check out our guide on how you can find pre-qualified and pre-approved credit card offers.
Bottom Line: Prior to applying for a Capital One credit card, be sure you utilize their pre-qualification tool to see which cards you're most likely to get approved for. 
Travel Protections and Benefits
$100 Global Entry or TSA PreCheck Credit
Just charge your Global Entry or TSA PreCheck fee to your Venture Card, and you'll receive a statement credit in the amount of the fee, up to $100. You can receive this benefit once every 4 years.
Hot Tip: Not sure about Global Entry? Check out our piece on the Top Global Entry FAQs and check out other credit cards that come with a Global Entry fee reimbursement.
No Foreign Transaction Fees
There's nothing worse than having 3-5% added on to your foreign purchases. There are no foreign transaction fees with the Venture Card.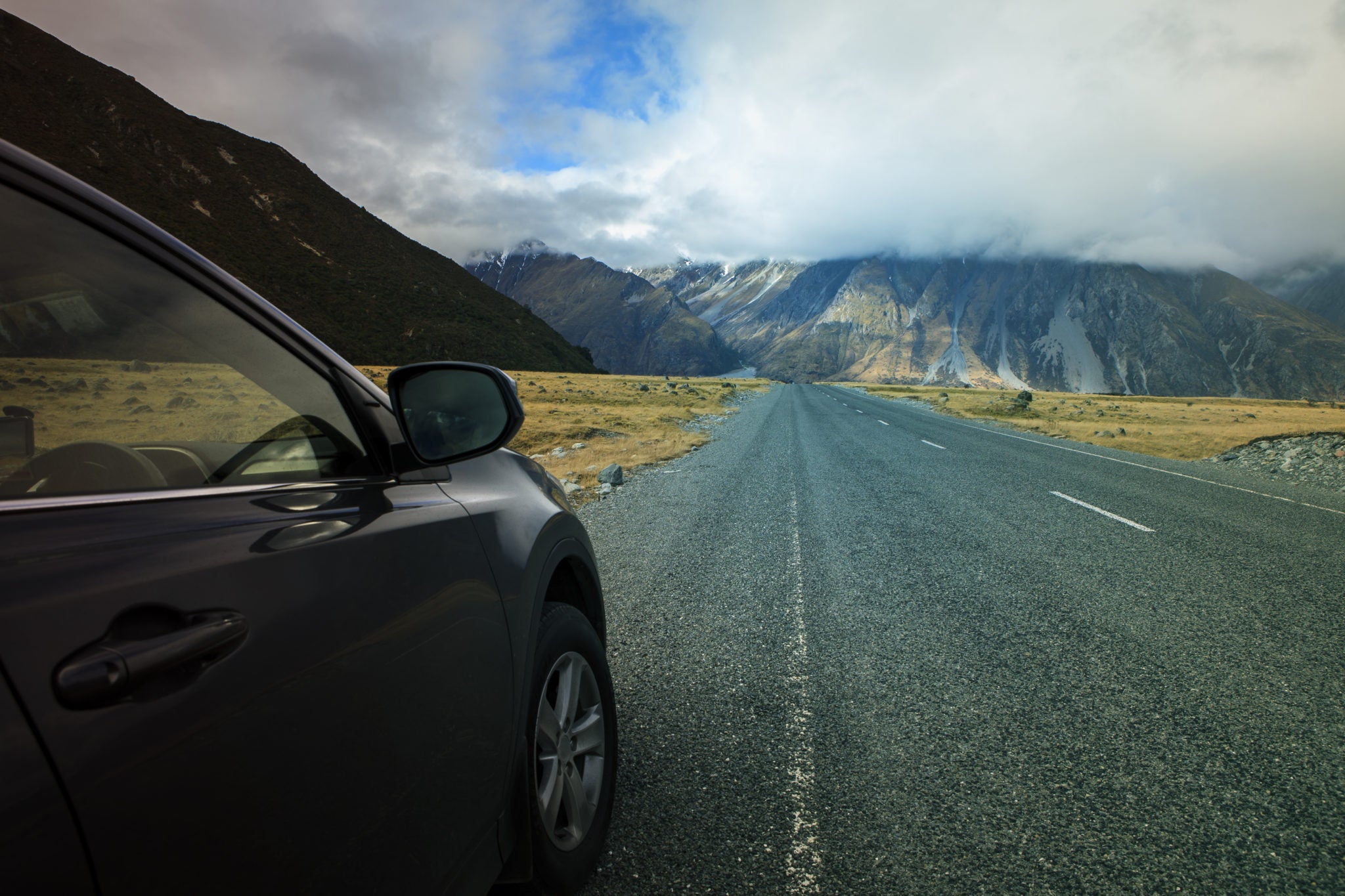 Auto Rental Collision Damage Waiver
Rent a vehicle using your Venture Card and refuse the car rental agency's collision damage coverage. You'll receive secondary coverage for collision damage and theft on a domestic car rental and primary coverage for international rentals.
Rentals cannot exceed 15 days within your country of residence and 31 days outside of your country of residence.
Travel Assistance Services
Receive 24/7 access to emergency legal, medical, and transportation assistance while traveling. Your spouse and dependent children (under 22 years of age) are also covered.
The cardholder is responsible for any costs incurred for referred services.
Travel Accident Insurance
When there's a personal injury loss on a common carrier, and you've paid with your Venture Card, you may receive up to $100,000 for a covered loss.
Lost Luggage
Pay for your ticket with your Venture Card and receive up to $3,000 ($2,000 for New York residents) if your luggage is lost or stolen.
Roadside Dispatch
Receive 24/7 service assistance for towing, gas, tire changing, jump starting, and lockout service. Service calls are priced at a flat $59 for cardholders.
Premium Visa Travel Benefits
Enjoy perks at Visa Signature Luxury Hotel Collection properties, VIP access to events, and access to your own Visa Signature Concierge 24/7.
Hot Tip: Wondering how The Venture Card stacks up against other popular travel rewards cards? Check out our articles about The Chase Sapphire Preferred vs. The CapOne Venture card and The CapOne Venture card vs. the Citi® Double Cash Card.
Shopping Protections and Benefits
Extended Warranty
Purchase a qualifying item entirely with your Venture Card and have the original manufacturer's warranty period doubled in length.
For example, if you have a manufacturer's warranty of 2 years, you would receive an additional 2 years when you purchase the item on your Venture Card. The original warranty must be 3 years or less.
Purchase Security
Purchase an eligible item and receive 90 days of coverage (from the purchase date) for theft or damage. There's a limit of $500 per claim.
Hot Tip: Are you a business owner? If so you might want to check out these Capital One business credit cards.
Account Management and Security Features
Capital One Mobile App
Manage your account on the go with the Capital One mobile app. You can check your balance, track your purchases, and even pay your bill.
Check Your Credit for Free
With CreditWise®, you can access and monitor your credit score for free. You don't even have to be a cardholder to use CreditWise®.
Eno® the Virtual Account Assistant
Eno® tracks your account 24/7 and alerts you of suspected fraud, answers your inquiries, and helps you shop online safely.
Add an Authorized User
Add a user to your account and track their spending.
Custom Account Alerts
Set up your account alerts for unusual activity, large purchases, or other specific card activity so you're never surprised.
Zero Fraud Liability
You are not liable for unauthorized purchases on your card.
Hot Tip: The Venture Card comes with the added value of Visa Signature Benefits. You can access the Capital One Visa Signature Benefits Guide and specific information on each benefit here. 
Final Thoughts
If you're looking for luxury travel perks such as free lounge access, airline and hotel statement credits, and elite status, you're not going to find any of these on the Venture Card. What you will find is a solid reward-earning card with flexible redemption options.
It's a card you can keep in your wallet and know you'll be earning double miles on every purchase you make. And when it comes time to redeem your miles, you'll find a variety of flexible options.
If you're a frequent traveler and looking for a more travel-focused rewards card, our list of the best travel rewards credit cards gives you all the information you need to select the right card for your travel style.
Have more questions? Check out our piece: FAQ's About the Capital One Venture Card.
---
The information regarding the Capital One® Venture® Rewards Credit Card was independently collected by Upgraded Points and not provided nor reviewed by the issuer.