35 Best Ways To Redeem Wyndham Rewards Points for Maximum Value
Wyndham is a hotel and resort company that often doesn't get as much attention as Hilton, Hyatt, or Marriott.
This is especially true in the frequent flyer and points world, likely due to the lack of strong credit card offerings and ways to earn Wyndham Rewards points.
While it may be easier to earn points with Hyatt and Marriott than Wyndham, there's still quite a strong value proposition of Wyndham points.
There are 3 tiers of awards, 7,500, 15,000, and 30,000 points per night.
How To Earn Wyndham Rewards Points
There are 2 major ways to earn Wyndham Rewards points:
Stay at Wyndham-branded hotels
Welcome bonus and spending on Barclays Wyndham Rewards Visa credit card
For a more in-depth look at this topic, check out our piece on the Best Ways to Earn Lots of Wyndham Rewards Points.
Wyndham Rewards Credit Cards
Wyndham Rewards credit cards are a great way to tack on thousands of points with little effort.
There are 3 co-branded credit cards: 2 personal and 1 business.
The Wyndham Rewards® Earner℠ Plus Card charges a $75 annual fee and earns 6x points per $1 at Wyndham and gas purchases, plus 4x on dining and groceries. It also includes Wyndham Platinum status and 7,500 bonus points on your account anniversary.
The no-annual-fee Wyndham Rewards® Earner℠ Card earns 5x points per $1 at Wyndham and gas purchases, plus 2x on dining and groceries. You'll also get Wyndham Gold status and 7,500 bonus points on your account anniversary when you spend $15,000 on the card.
The Wyndham Rewards® Earner℠ Business Card is the top-level card available at $95. You'll enjoy 8x points at Wyndham and at gas stations and 5x points on marketing, advertising services, and utility purchases. You'll automatically get Wyndham Diamond status and a 15,000-point bonus on your card anniversary.
Capital One Credit Cards
Wyndham's only transfer partner is Capital One. You can transfer Capital One miles to Wyndham at a ratio of 1:1.
Here are some of the most popular Capital One credit cards that earn transferable miles (both personal and business):
Capital One Venture Rewards Credit Card - This card is packed with lots of benefits and perks. Earn 60,000 mile sign up bonus once you spend $3,000 on purchases within 3 months from account opening. We recommend this as a no-brainer card if you even semi-regularly stay at hotels since this card earns unlimited 2x miles on every purchase.
Capital One VentureOne Rewards Credit Card - This is an excellent card for those looking to earn 1.25x miles per $1 on every purchase. With a 20,000 mile sign up bonus (worth $200 toward travel) after spending $500 within the first 3 months and no annual fee, it's a strong choice.


In the United States, Wyndham is known for budget properties such as Super 8, Days Inn, and Microtel. However, as we will find out below, there are lots of luxurious properties you can redeem your points at, ranging from beach resorts to high-cost urban hotels!
Hot Tip: Due to a new partnership in 2021, Wyndham Rewards members can also redeem their points at 15,000+ Vacasa vacation rental properties for a cost of 15,000 points per room, per night.
35 Amazing Wyndham Reward Redemptions
Now that we've given you a taste of the possible value to be had when redeeming Wyndham Rewards points, let's talk about 35 of the best Wyndham properties to use your points at.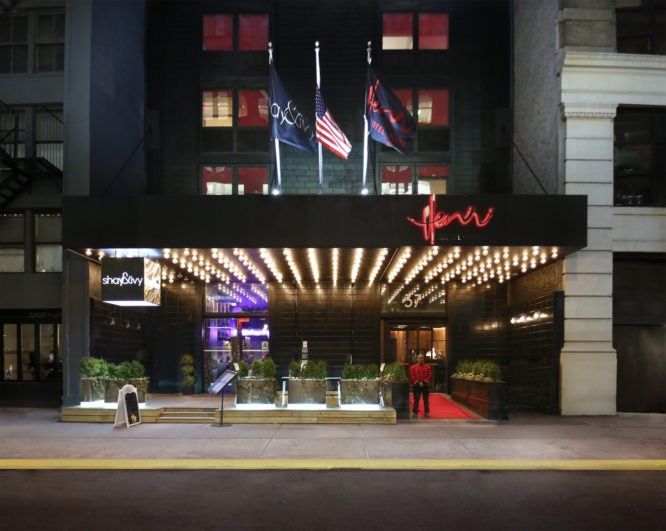 Hotel Henri is located in the Chelsea neighborhood of New York City. It's a boutique hotel that is conveniently in the heart of the Flatiron district.
You can expect a beautiful rooftop bar, a comfortable small-hotel feel, and convenient access to the subway, which is only a block away from the hotel.
Rooms here average at $171/night, but can get as expensive as $300/night!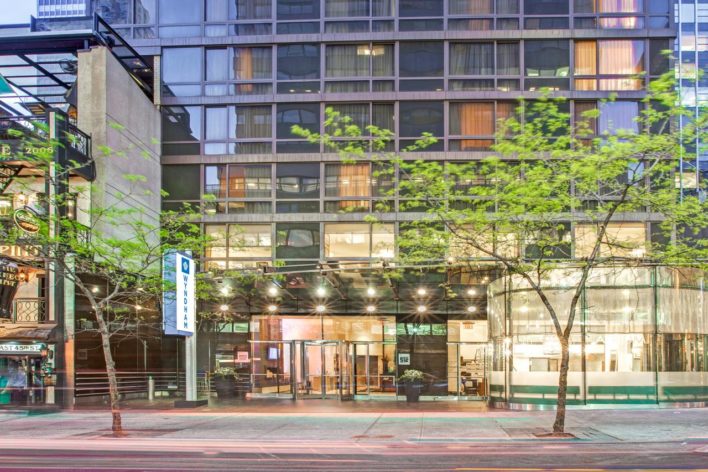 The Wyndham Midtown 45 is a new Club Wyndham Plus resort with great amenities and convenient location. It features large suites with fully equipped kitchens and tons of space to spread out. There's also a great lounge that you can try!
This location has tons of food options nearby and is within walking distance of Grand Central Station.
Retailing from $299-$568/night, the Wyndham Midtown 45 is a great use of your points.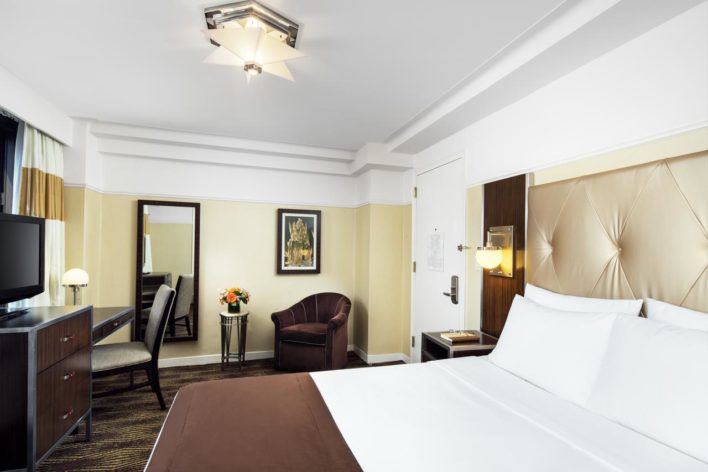 The New Yorker is an extremely well-known hotel with tons of history. It has a central location, a classic diner, and an Italian restaurant. On top of this, the location near Madison Square Garden is unbelievable!
It is a retro, art deco-style hotel that has captured the hearts of many.
Prices for the New Yorker range from $245-$556, so you can definitely save some cash by using your Wyndham Rewards points here.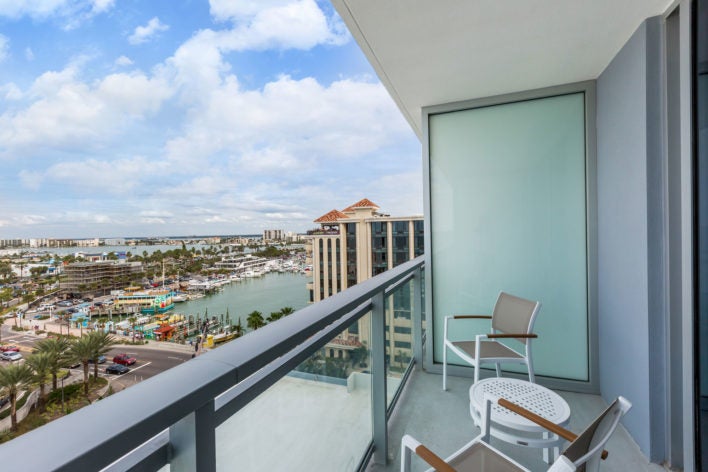 Also located in Florida, the Wyndham Grand Clearwater Beach is a very popular destination for Wyndham loyalists. This upscale hotel is a 2-minute walk from Clearwater Beach, 21 miles from Tampa Airport, and located right at the beachside.
Enjoy the hot tub, outdoor pool, gym, spa, and onsite eateries with points — you'll be saving an average of $499 in cash value per night!
Hot Tip: Don't forget your beach essentials. Here's our ultimate beach vacation packing list to ensure you don't leave anything at home.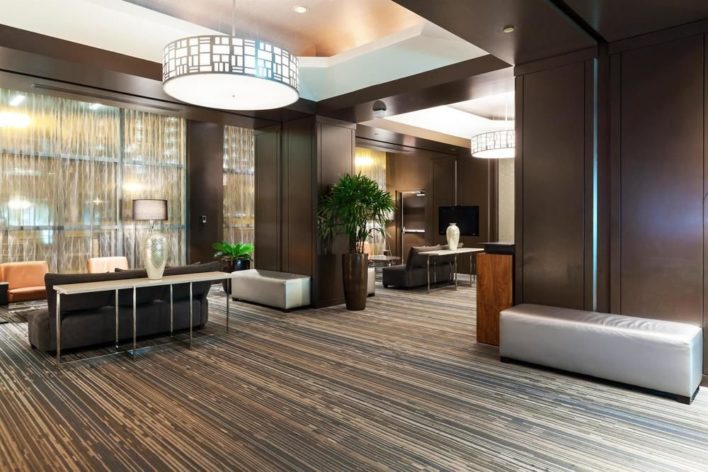 Yet another hot Wyndham property is the Wyndham Grand Chicago Riverfront. For those who want a business hotel or relaxing getaway in the heart of downtown Chicago with Wyndham points, look no further!
Located near Millenium Park and the Magnificent Mile, there is definitely lots to do around the area — it's a great way to kickstart your trip to Chicago.
Cash rates range from $145-$500 for a standard room.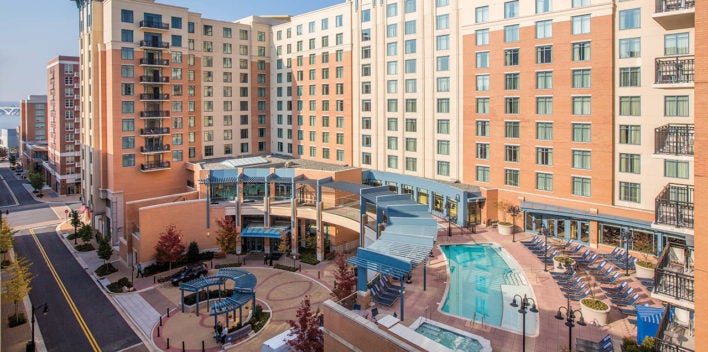 If you're looking to visit Washington, D.C. and stay outside of the hustle and bustle, the Wyndham Vacation Resort at National Harbour would most likely please you.
This suite-only resort is just 10-11 miles away from the major attractions such as the White House, National Mall, and Library of Congress.
There are indoor and outdoor pools, a gym, hot tub, and a business center. Some rooms even feature whirlpool tubs!
Expect cash prices for this property to be in the range of $372/night.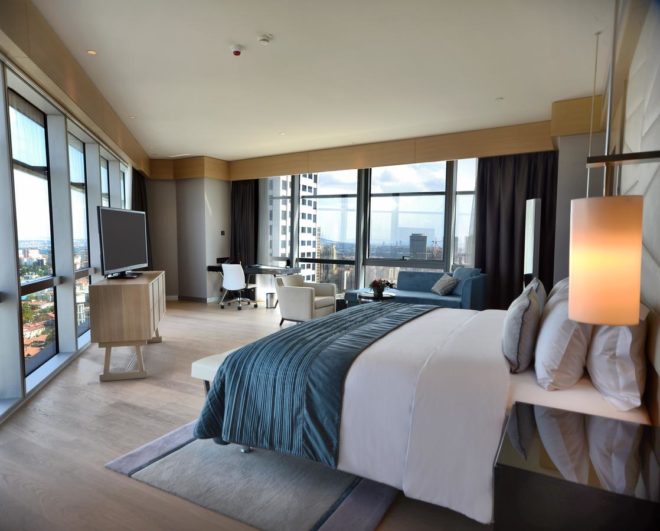 If you're ready to experience modern luxury in Istanbul without paying a huge price, check out the Wyndham Grand Istanbul Levent. This hotel is a 1-minute walk from the subway, 5 kilometers away from the Dolmabahçe Palace, and 14 kilometers from the Hagia Sophia.
These rooms have the latest furnishings, ranging from hardwood floors to flat-screen televisions. There are plenty of dining options and amenities, such as a comprehensive spa with a Turkish bath and Jacuzzi.
Room rates start at $216 per night for a standard room.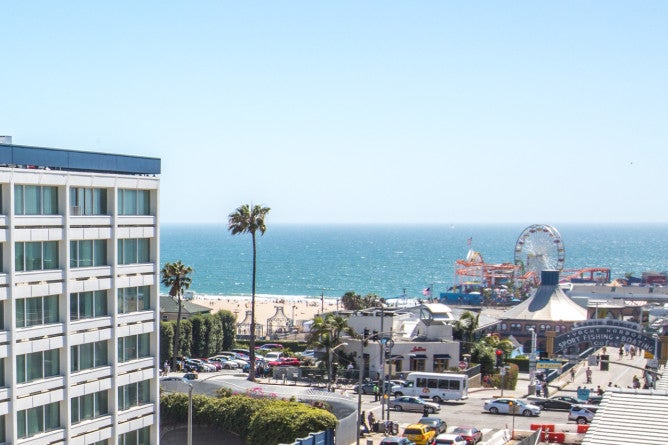 Located right next to the Santa Monica Pier and one of the best beaches in California, it's tough to get better value than the Wyndham Santa Monica at the Pier. This newly renovated hotel is an 8-minute walk from the Third Street Promenade and 5.5 miles from the beautiful Getty Villa.
With free Wi-Fi, flat-screen televisions, iPod docks, coffeemakers, and a cash value of $288 per night for a standard room, this hotel is a great option for those visiting Los Angeles and wanting to experience the beauty of Santa Monica.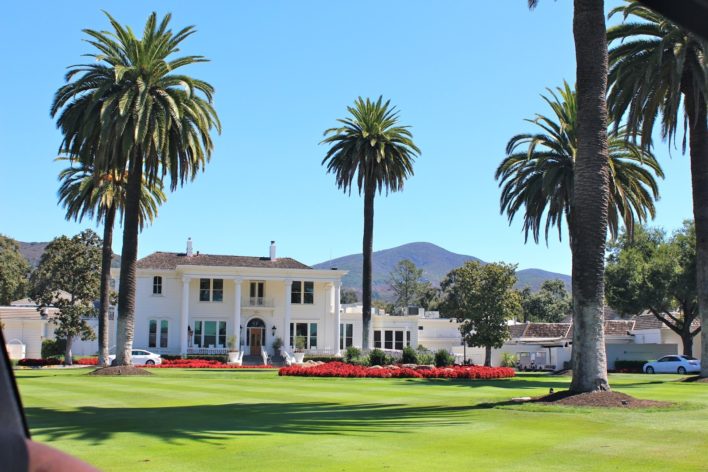 Napa is a world-renowned destination for luxury travelers, wine enthusiasts, and nature-lovers. The Silverado Resort features 2 championship golf courses, an outdoor pool, tennis courts, spa treatments, and complimentary wine tastings.
These modern rooms have balconies, kitchens, and great amenities. Standard rooms start at $209/night and can get as high as $733/night during high-season.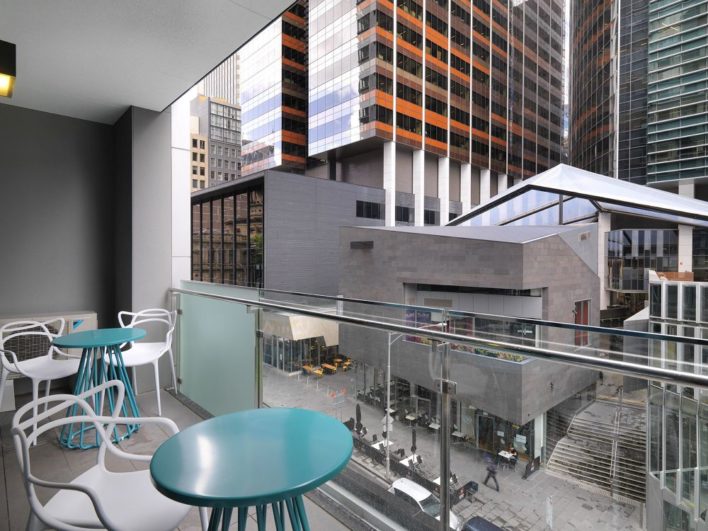 This Wyndham hotel in Melbourne is located within the city center with great transportation options nearby. These rooms have kitchens and balconies, with other amenities including a library, laundry facilities, a fitness room, a barbecue pit, and a heated pool.
The cash price of this centrally located hotel is $261-$560 per night! If you're planning on visiting one of the most vibrant cities in Australia, give this property some thought.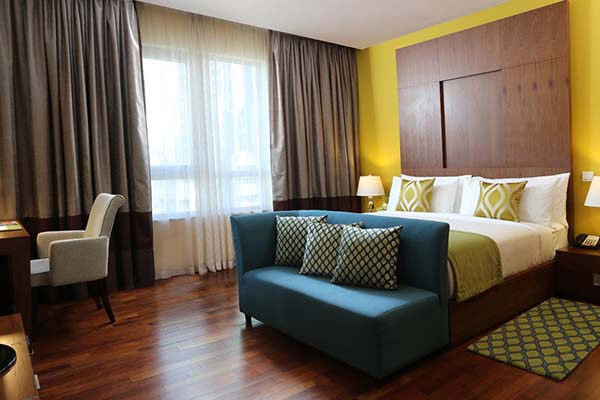 A solid hotel choice within the city center of Dubai, the Ramada Downtown Dubai is 4 km from the Emirates Golf Club and 10.7 km away from the Palm Jumeirah. This location is best for those interesting in staying in the heart of downtown Dubai.
The hotel contains 4 restaurants, a lounge, and a pastry store. It's topped off with solid amenities like an outdoor pool, gym, hot tub, business center, and 4 meeting rooms!
Cash prices vary from $200-$750 per night.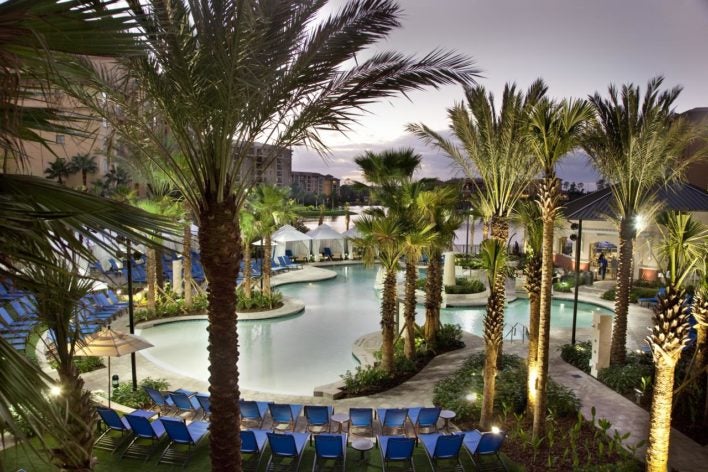 The Wyndham Grand Orlando Resort Bonnet Creek is yet another hugely popular hotel, particularly with families. It is located on the Walt Disney World grounds near Lake Buena Vista.
It's also 5 miles from Epcot and 4 miles from Disney's Hollywood Studios. Rooms are functional with essentially everything you need. The resort fee includes golf course usage, a spa, outdoor pool, gym, and a shuttle to Walt Disney World Resort.
Although prices range from $172-$374, the average nightly rate for a standard room is around $280.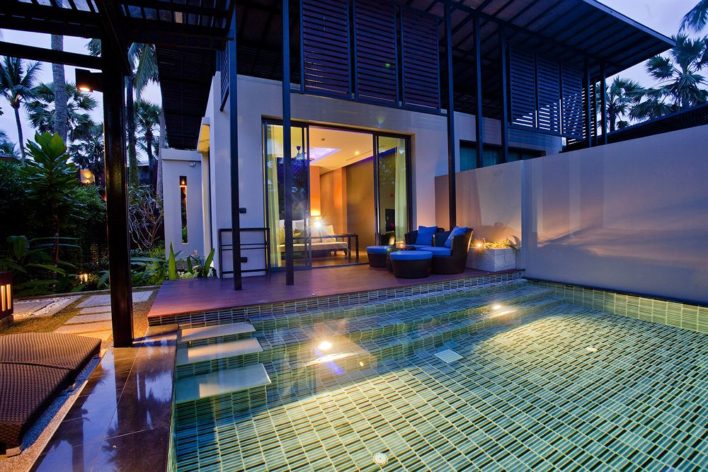 This resort in Khao Lak features polished yet casual rooms with balconies. You'll also find a complimentary hot breakfast buffet, multiple dining options, an outdoor pool, spa, fitness center, and plenty of options to keep the kids entertained.
With access to the serene beaches, this resort is sure to please the budget-minded traveler. Room rates range from $140-$370.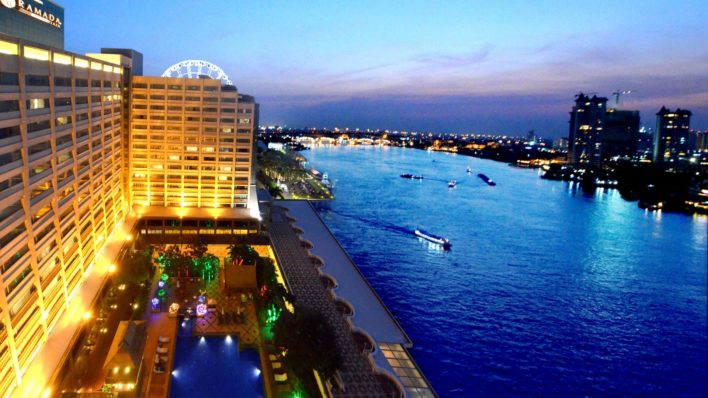 This 5-star luxury hotel is located along the famous Chao Phraya River in Bangkok. It's a short drive from attractions such as Wat Pho.
The hotel offers free Wi-Fi, beautiful views, free parking, 3 bars, 5 restaurants, a sundeck, and an outdoor pool.
Cash rates can range quite a bit, but are usually around $242 during high season and $100-$150 on average.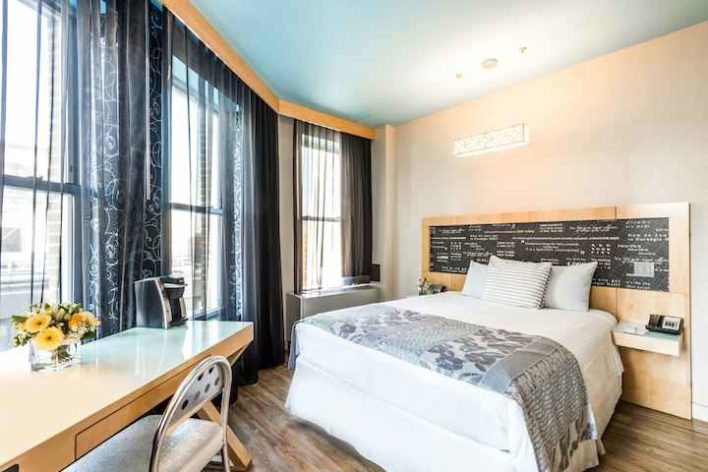 The TRYP New York City Times Square South offers great contemporary lodging in Midtown 4 blocks from Penn Station and Madison Square Garden. It has a 24-hour gym, 5 meeting rooms, a rooftop terrace, and free Wi-Fi.
Rooms are quite pricey, ranging from $305-$655 per night for standard rooms. You're definitely paying for the great location here.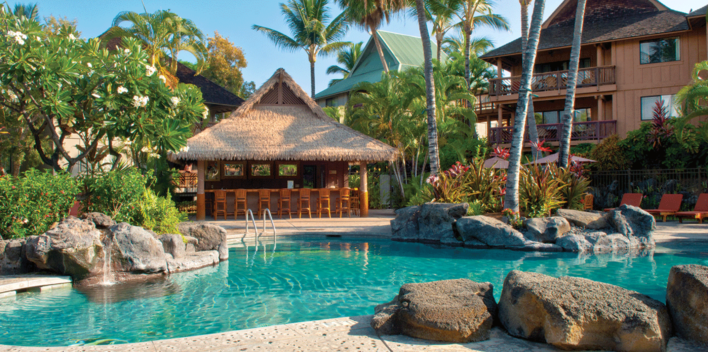 The Wyndham Kona Hawaiian Resort is an all-condo setting. It features 2-bedroom condos equipped with full kitchens, washers and dryers, whirlpool tubs, private patios, and cable TV!
You can enjoy a choice of 2 outdoor pools, 2 hot tubs, a fitness center, and barbecue areas.
Cash prices average around $249 per night.
Hot Tip: Want to save more? Check out our guide on the best ways to fly to Hawaii using points and miles.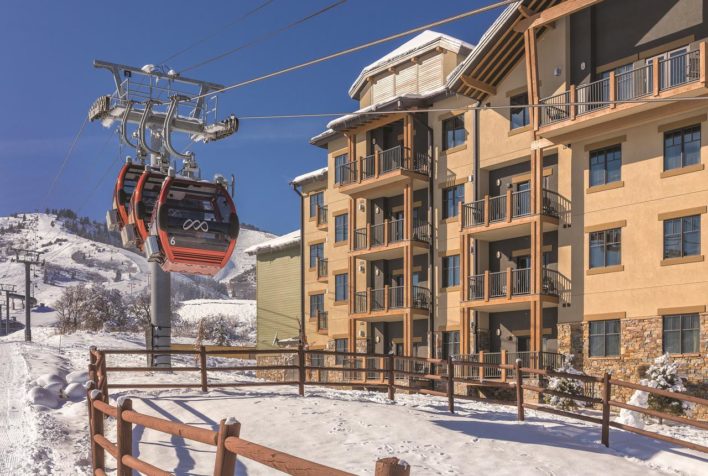 The Wyndham Park City is a great choice for skiing fanatics; it's a 1-minute walk to the nearest gondola lift. This all-suite hotel is equipped with fireplaces, flat-screens, kitchens, and washers/dryers.
Besides skiing, other activities include enjoying an outdoor pool, 2 open-air hot tubs, a gym, picnic/BBQ area, and ski storage.
Paid room rates range from $127 during low-season to $501 during high season.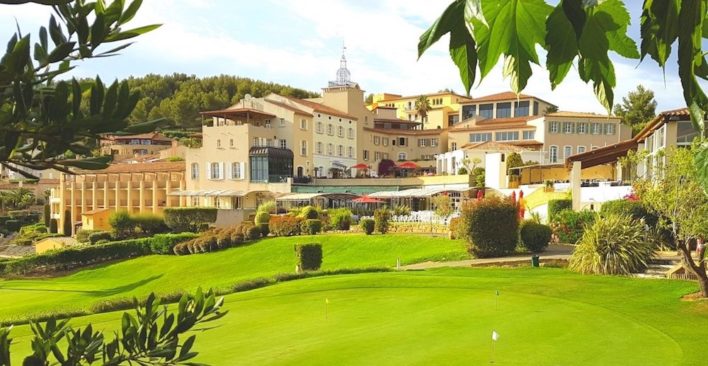 In beautiful Provence, there's a Wyndham property known as the Hotel Dolce Fregate Provence that should be on the top of everybody's wish list. You can try it for free with Wyndham Rewards Points!
These rooms come with free Wi-Fi, furnished balconies with golf course views, flat-screen TVs, and minibars.
On the grounds are gourmet restaurants and a bar. In addition, you will enjoy a spa, 3 outdoor pools, and an indoor pool. Lastly, there's a sauna, tennis courts, and a gym.
Average room rates range from $106-$289.
Nestled in Colorado Springs, the Mining Exchange is only 2 miles from the U.S. Olympic Training Center!
The polished rooms have free Wi-Fi, iPod docks, large flat-screen televisions, and coffeemakers. There's a local Cajun restaurant, a lobby bar, conference facilities, a fitness center, and a golf course too!
Standard rooms at this great hotel range from $207-$353, so it's a good value for your Wyndham Rewards Points.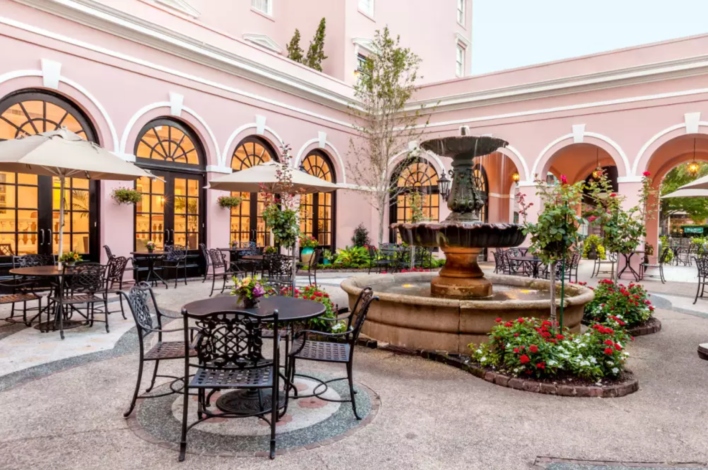 This historic hotel in downtown Charleston is impeccably located near City Market, the South Carolina Aquarium, and Patriots Park.
Amenities include a fine-dining restaurant, a lounge, outdoor pool and sundeck, and a gym! You can also enjoy the outdoor courtyard and fountain in this beautifully decorated hotel.
With Wyndham Rewards Points, you can cash in to avoid the regular $295 average rate.

The Wyndham Grand Rio Mar Beach Resort & Spa is a beachfront resort located in Puerto Rico. This massive resort has 10 restaurants/bars, 2 oceanfront pools, a spa, business center, and gym!
This 500-acre resort also features a casino, kids' playground, 2 golf courses, and tennis courts.
You are sure to be pleased with rooms that have balconies of various views. Standard rooms range from $235-$550 per night.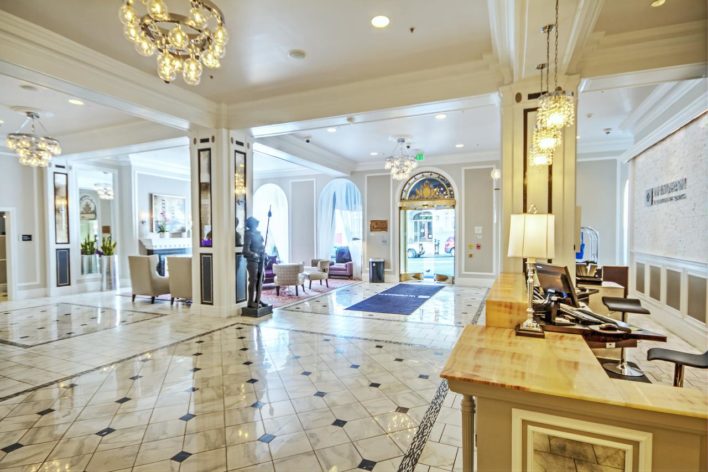 This downtown San Francisco hotel located in lower Nob Hill features all suites, whirlpool tubs, and kitchenettes. The resort is 2 miles from Alcatraz and 5.5 miles from the Golden Gate Bridge, so you'll enjoy the convenient location for sure!
To keep yourself entertained and in shape, you can use the gym, pool, and foosball tables! You can also do laundry here and utilize the business center if need be.
Room rates are quite pricey seeing as how you're paying for the prime San Francisco real estate, but Wyndham Rewards points can definitely soften the blow. Cash prices are around $309 per night on average for standard rooms.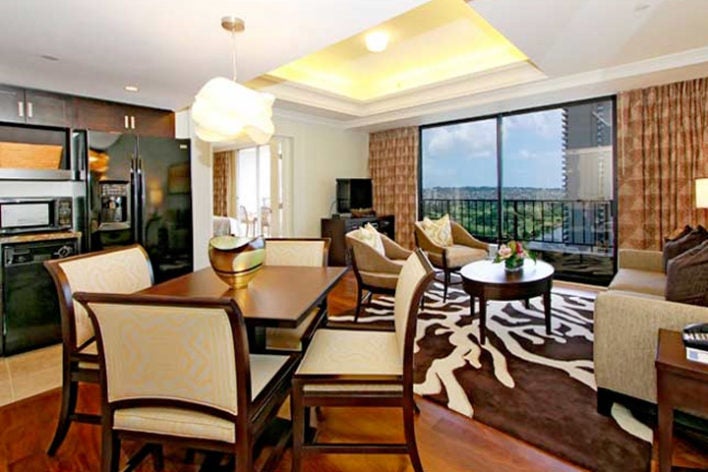 This Hawaiian resort is 0.8 miles away from Waikiki beach and features free Wi-Fi, flat-screen TVs, kitchenettes, and sliding doors that lead to the private verandas!
Some amenities you can enjoy while staying here include an outdoor pool, garden, sauna, gym, business center, and BBQ area.
This resort near the beach will average around $290 per night for standard rooms, so save your money and use your points!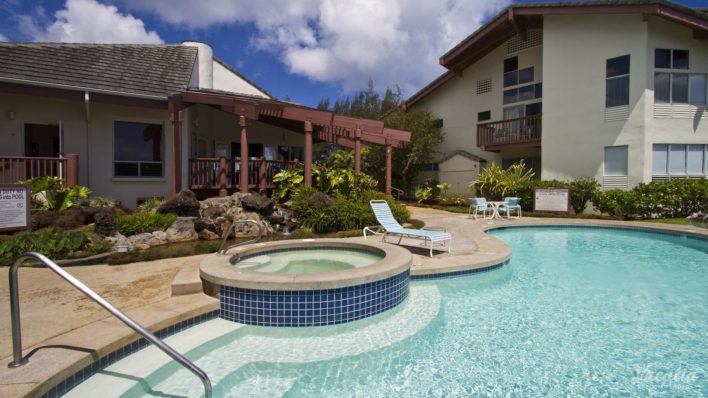 The Wyndham Shearwater is not as well known as the other Wyndham resorts in Hawaii, but it's still a solid choice for points. All rooms are 1-bedroom villas with full kitchens, living areas, whirlpool tubs, private balconies, and premium cable.
You will have the choice of enjoying the hot tub, massage services, outdoor pool, conference facilities, and business center.
It's a great option for budget travelers staying on points, considering cash rates can average around $341 per night!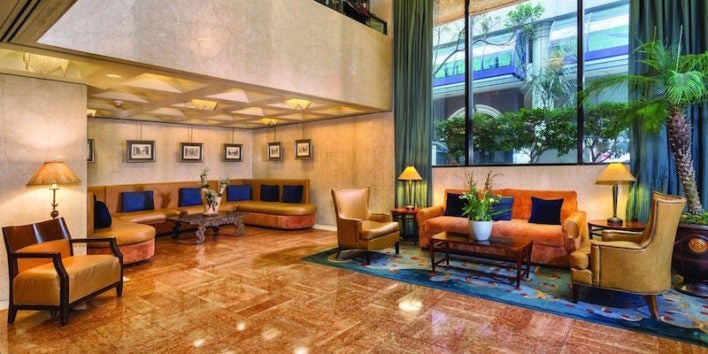 The Donatello is a boutique hotel located in the center of Union Square and tons of attractions! Inspired by the Renaissance artist of the same name, this hotel features tons of beautiful Italian decor.
Rooms feature wet bars, mini fridges, and microwaves; the bathrooms have mirror TVs as well! With amenities such as a gym, whirlpool spa, private saunas, a rooftop terrace plus lounge, and an Italian restaurant, staying here makes your trip to San Francisco convenient and fun.
Cash rates average around $263 per night for standard rooms, so this is yet another great way to use Wyndham Rewards points.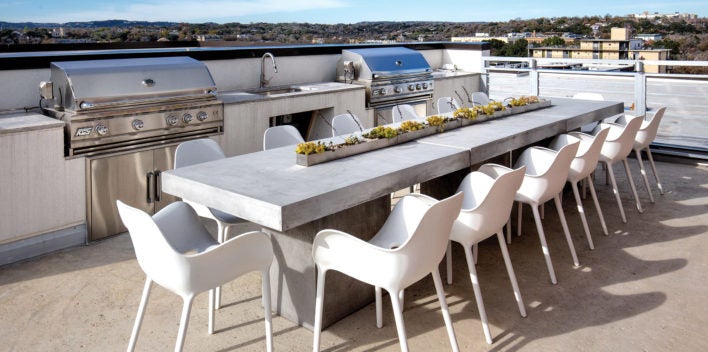 If you're in the Lone Star State's capital city, you will get a great sense of what Austin has to offer by staying at the Wyndham Austin.
You'll enjoy a barbecue area, fire pit, gym, sun deck, swimming pool, and great location while staying here.
The huge rooms include a washer and dryer in addition to a massive bathroom, bedroom, and fully adorned kitchen.
Cash prices average around $175 per night for a standard 1-bedroom room.
If you're considering a visit to Xi'an, be sure to give the Wyndham Grand Xi'an South a lot of thought! Xi'an is home to the Terracotta Army and much more, so it's definitely a great idea to tour around.
The 5-star hotel features huge rooms with walk-in closets, a convenient location for sightseeing in Xi'an, a club lounge, and excellent food on the hotel grounds.
Rates average $184 per night for standard rooms.
If you're looking to use points to fly to China, you'll find our in-depth guide useful!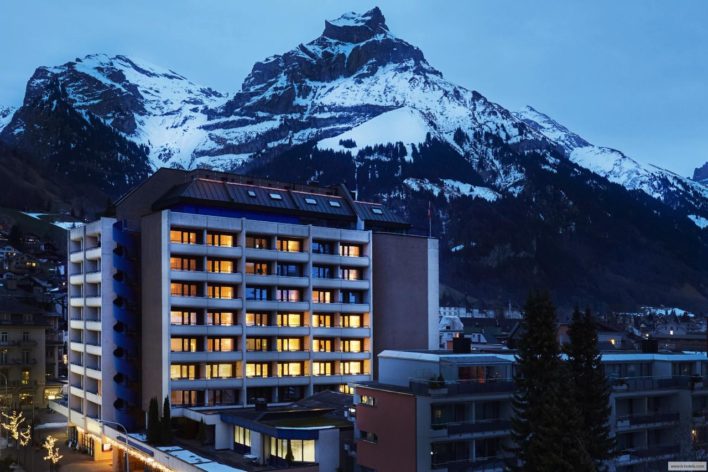 When staying in the sleepy town of Engelberg, you'll find that the H+ Hotel & Spa Engelberg provides a cozy retreat for travelers. It's a 6-minute walk from the Engelberg Abbey and 11 minutes from the Engelberg station.
All rooms feature flat-screen TVs, free Wi-Fi, mini fridges, desks, and balconies. When staying here, you can choose to enjoy a breakfast buffet, European restaurant, coffee shop, or lounge bar.
Amenities include a sauna, steam room, heated indoor pool, business center, and plenty of meeting rooms.
Vacationing in Switzerland doesn't have to burn a hole in your wallet, so Wyndham Rewards points have a fantastic use here! Cash prices average around $147 per night for standard rooms.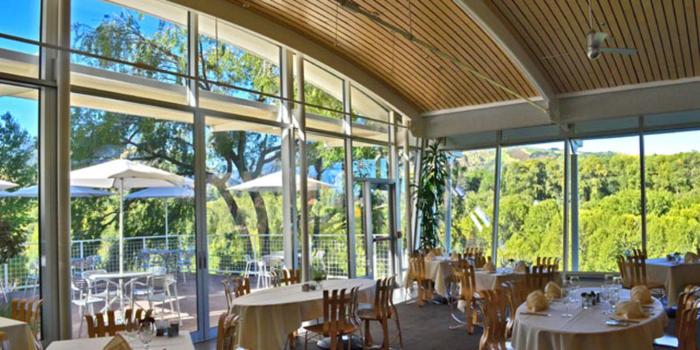 Located in the snowy town of Aspen, this 40-acre resort is all suites with kitchenettes, floor-to-ceiling windows, and flat-screen televisions. The resort fee covers parking, Wi-Fi, and 24/7 area shuttles, plus bike, snowshoe, and tennis gear rentals.
For eateries, choose between a breakfast restaurant, casual bar, and a seasonal restaurant. If enjoying in-hotel activities, you'll have the option to pick between a spa, a gym, tennis courts, and an outdoor pool!
This is a great use of Wyndham Rewards points because cash rates go for about $229 on average.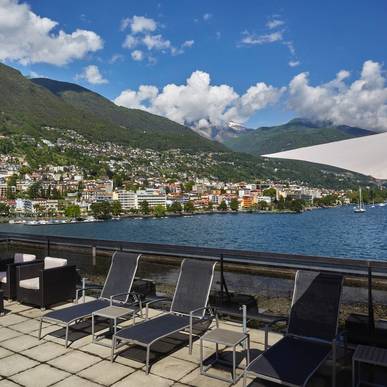 The H4 Hotel Arcadia Locarno is an unassuming hotel in Switzerland that combines a great location with solid rooms and awesome amenities.
This hotel overlooks a waterfront promenade and is conveniently walking distance from the Locarno-Madonna del Sasso funicular, which gives access to the Madonna del Sasso church and the Piazza Grand Plaza.
As far as rooms go, there's free Wi-Fi, televisions, pull-out sofas, and balconies in all of them. You can enjoy complimentary breakfast at the casual lake-view restaurant with a terrace, and other amenities include an outdoor pool, playground, game room, and babysitting service!
If you paid with Wyndham Rewards points, you'd save around $177 per night on average for a standard room.

Ramada Udaipur Resort and Spa is stunningly built. This spa hotel is conveniently located in the city of Udaipur and features traditional rooms with standard hotel amenities.
The property has a free buffet breakfast, a bar, and an Indian restaurant. In addition, you may choose to enjoy a fitness room or yoga lessons in the onsite spa.
You'll also be able to experience the 2 banquet halls and business center. However, free Wi-Fi is only available in public areas, so keep that in mind.
Average nightly costs are around $220 for standard rooms.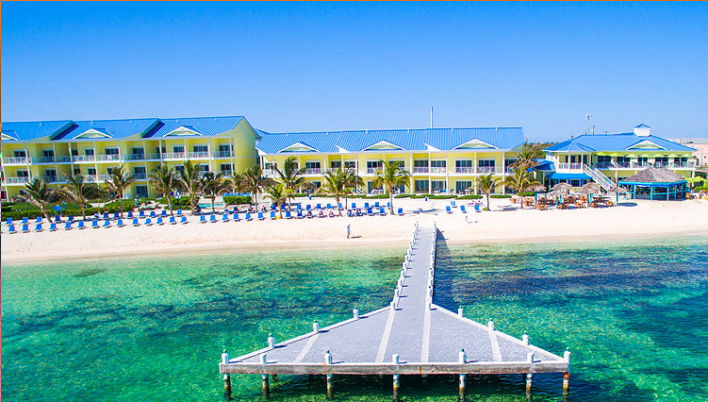 The Wyndham Reef Resort located in the Cayman Islands is an all-suite spa resort with a beach, 3 pools, a poolside bar, and oceanfront dining!
This resort is all-inclusive, so you'll get tons of value for only 15,000 Wyndham Rewards points per night! Act quickly, because cash prices can be as low as $176 during low season but soar to $709 during high season for a standard room.
Planning on traveling to Jerusalem? The TRYP by Wyndham Jerusalem Bat Sheva is only 2 km from the Church of the Holy Sepulchre and 6 km from the Western Wall in the Old City.
The rooms in these hotels have safes, flat-screen televisions, and mini fridges. You'll be pleased to hear that the breakfast buffet is complimentary and you can enjoy a gym and rooftop bar while staying here!
Cash prices range from $162 to $295 per night for standard rooms.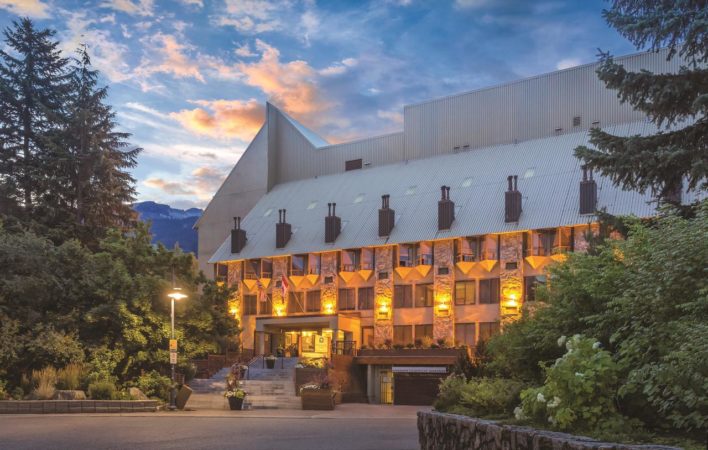 Whistler is another hot vacation destination, but Wyndham has you covered with the Mountainside Lodge. It is minutes from Whistler's slopes, as well as some nice mountain biking in the summer.
The all-suite hotel is a 5-minute walk from Rebagliati Park as well, so you won't run out of sightseeing options anytime soon. Suites offer free Wi-Fi, flat-screen televisions, DVD players, pillow-top mattresses, full kitchens, gas fireplaces, daybeds, and bathrooms with whirlpool tubs.
When taking a break from enjoying the beautiful outdoors, you may use the gym, heated outdoor pool, sundeck, hot tub, and storage areas for skis and bikes. Coin-operated laundry is also available here.
Enjoying Mountainside is a great use of your Wyndham Rewards points, because it costs an average of $288 per night for a standard studio.
Boston can be exceedingly expensive to visit, and Wyndham's Boston Beacon Hill provides an oasis in the heart of the city. It's strategically located 4 miles from the airport, 1.8 miles from the New England Aquarium, and 2.6 miles away from Fenway Park (home of the Boston Red Sox).
If that wasn't enough to convince you to stay here, the rooms have free Wi-Fi, work desks, flat-screen televisions with premium cable, and coffeemakers. You can enjoy an outdoor pool with a sundeck and lounge chairs, a gym, conference facilities, and a business center.
Average cash prices for a standard room are around $269 per night.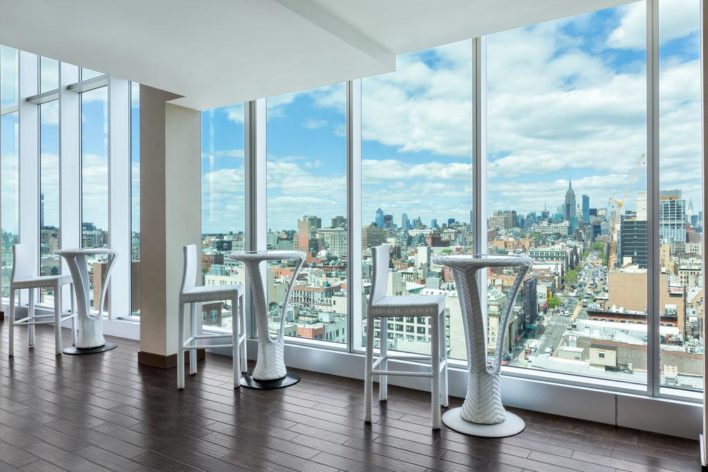 Chinatown in New York is an absolute melting pot of culture, and the Wyndham Garden Chinatown is situated with utmost convenience here. It's a 3-minute walk from the Grand Street subway station and an 8-minute walk from the Soho galleries.
These unpretentious rooms have floor-to-ceiling windows, desks, free Wi-Fi, and other standard hotel amenities. You can enjoy a ramen bar, beer garden, rooftop cocktail bar, and a Chinese restaurant here as well.
Simple amenities include a 24-hour fitness room and a business center.
Cash prices for a standard room average around $259 per night.
Final Thoughts
Overall, Wyndham doesn't get enough love in the frequent flyer world.
Although it's not as easy to earn points as Hyatt or Marriott, you can still get tons of value when using Wyndham Rewards points to stay at Wyndham-branded hotels!