Intrepid Travel Review – the Largest "Small Group" Adventure Travel Company
Traveling the world is an exciting adventure, but for many, it can be a stressful experience. Worries of safety, navigation, and tackling language barriers can be enough to put off many travelers, especially if you're considering going solo.
Intrepid has been operating small group tours for over 30 years and is one of the major leaders in the industry. You can choose from over 1,000 tours to 100 destinations, selecting the comfort level that suits your budget and travel style. You'll be guided throughout your journey — right from the point of booking — with advice on visas, currency, and other essential trip information.
Intrepid has been a fully carbon-neutral company since 2010 by investing in projects that actively reduce CO2 emissions. So you can feel safe in the knowledge that you're traveling as green as possible while embarking on your adventure. Intrepid small group tours usually accommodate up to 16 people but tend to have an average of around 10.
Who Are Intrepid Travel Tours Good For?
Solo Travelers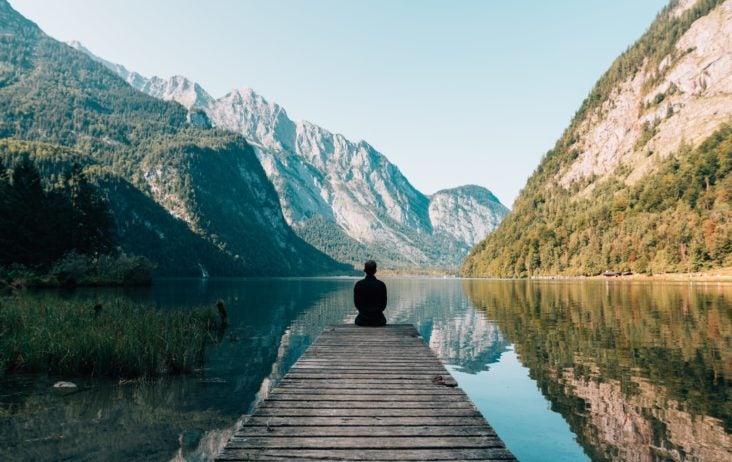 Most of us have been in a situation where we've been desperate to go traveling, but none of our friends or family are in the position to go with us. You're then left with the dilemma of going it alone or missing out on the experience altogether. Thankfully, that's where a small group tour can help.
Even though you're traveling solo, you're never really alone on an Intrepid tour. There are rarely single supplement rates as you'll buddy up with another traveler of the same gender. Of course, you still have the option to upgrade to your own room if you would like to.
Friends or Groups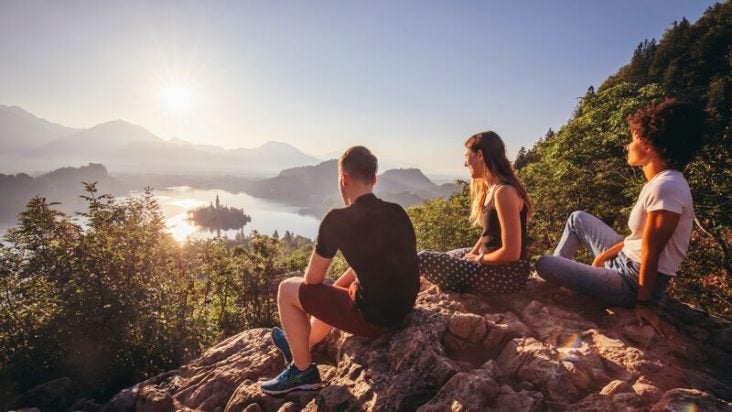 Joining a tour with a group of friends is great if you like the idea of spending time with them while also being open to mixing with other people. No one likes being the organizer, so joining a small group tour eliminates the pressure from 1 person having to book everything and manage payments. You're all equal participants on an Intrepid tour.
Families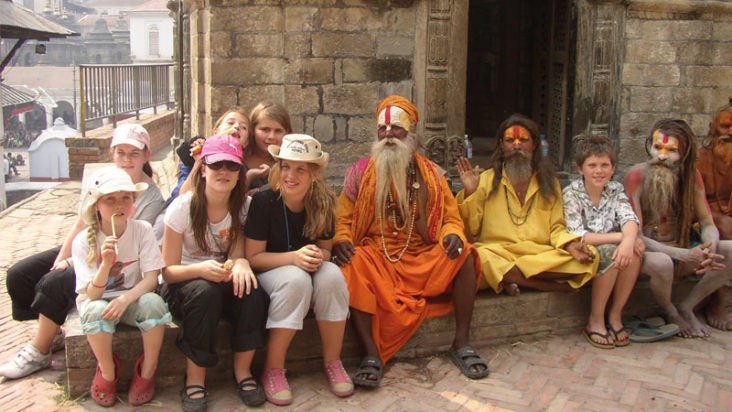 If you're traveling with children under 17, you're welcome to join a family tour. Let someone else do the organizing and navigating so that you can enjoy the experience of traveling with your family. An Intrepid family tour can be a fun and educational experience for your child and can help them gain confidence by interacting with new people.
Hot Tip: You might have a long flight or some lengthy road trips to contend with. Prepare yourself with some entertainment by checking out the best podcasts and audiobooks for travel.
Intrepid Travel Styles
Basix
If you're on a budget or believe that a hotel is simply somewhere to rest your head for the night, a Basix Tour could be for you. This tour style focuses on simple accommodation (such as camping or homestays) and lots of free time, so you're not spending money on excursions that you have no interest in.
Original
Original Tours combine tourist-class accommodation (2- to 3-star hotels) with local and private transport. There's a blend of planned excursions and independent exploration, suiting those travelers looking for a balance between guided local knowledge and free time.
Comfort
Comfort Tours feature more comfortable and unique accommodation with more frills than the Basix and Original Tours. Private transport is used throughout, and these tours run at a slower pace with exploration and activities usually led by a guide.
Intrepid Travel Tour Themes and Destinations
Tour Types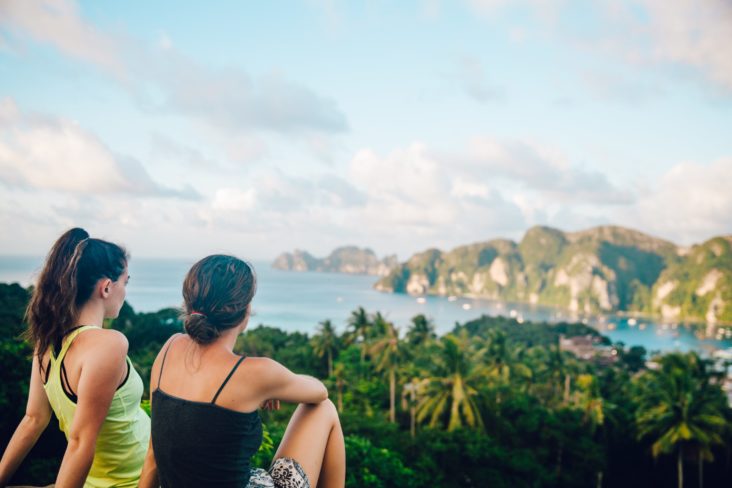 As the name suggests, these tours are specifically for those that fall into the 18- to 29-years-old age bracket and tend to cover the highlights of a destination with lots of free time. With around 10 people per tour, there are plenty of opportunities for making friends, while also allowing you to explore independently if you prefer.
Hot Tip: Contiki is a similar tour company that caters to young travelers in a similar age bracket —  18 to 35 years old. Some tours can accommodate much larger groups, upwards of 50 people. Read more about the tour types and destinations in our Contiki review!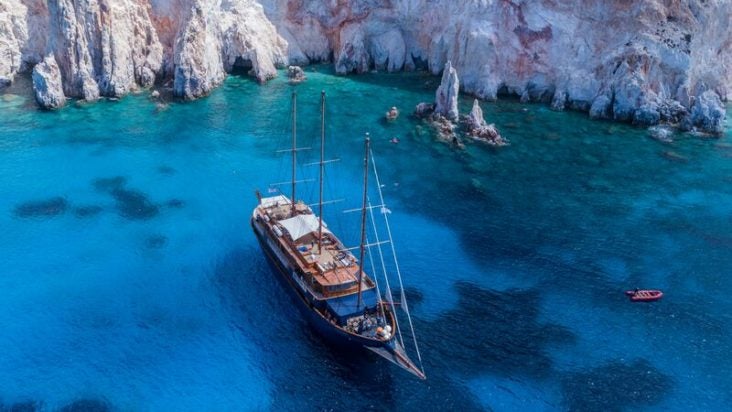 Adventure Cruises accommodate less than 50 passengers so the ships can explore places that large cruise liners can't reach. Groups are large enough to socialize with various travelers but are small enough to feel that your arrival on land doesn't swarm a destination impacting that local experience.
Hot Tip: Our ultimate cruise vacation packing checklist helps ensure that you have everything you need to be dressed for any occasion.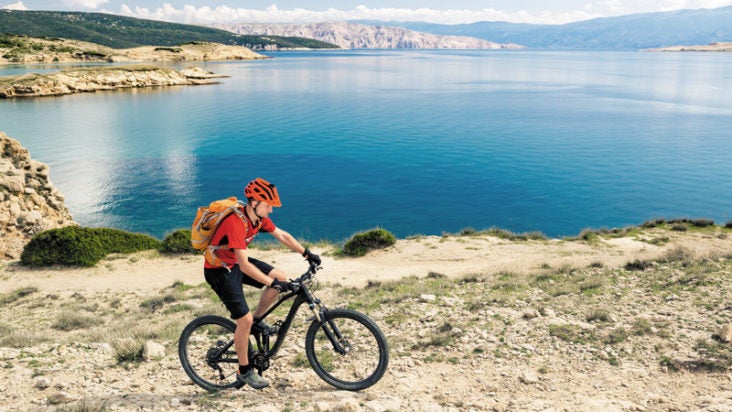 Cycling Tours are an excellent way to enjoy the journey and the destination, peddling along with incredible views and authentic encounters. Each tour has a physical rating, so you can determine whether the trip is right for you, and includes a tour leader and support vehicle.
Hot Tip: If you're an adventure seeker, you'll want to pack all of the essentials for your next active vacation.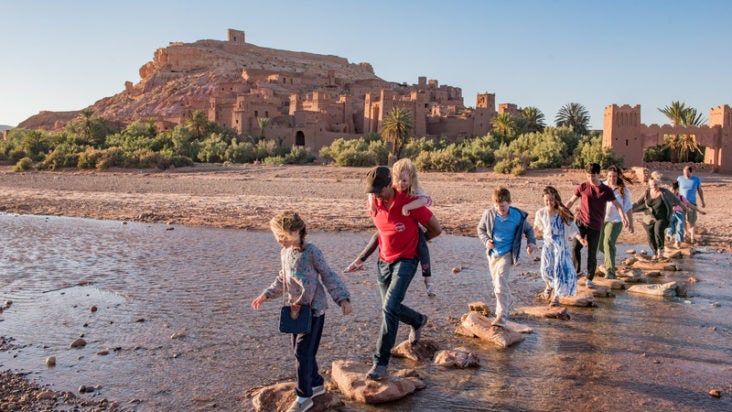 Family Tours consist of family-friendly activities and accommodation mixed with flexible free time. Your tour leader will be specifically trained in family travel with groups accommodating 3 to 5 like-minded families.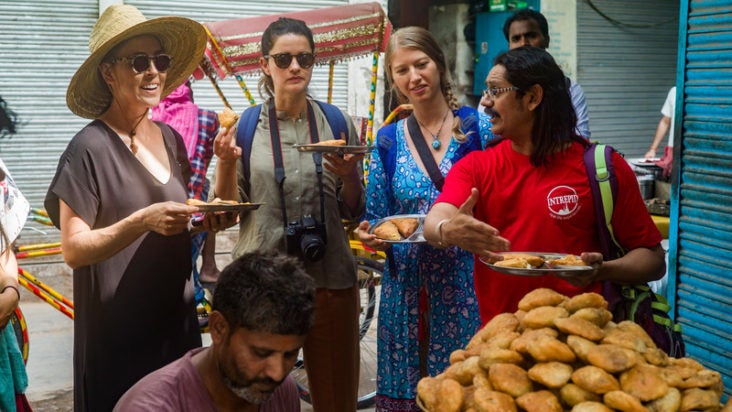 Food Tours will give you a true flavor of some of the world's most famous culinary destinations. Discover fresh food markets and local restaurants, or try your hand at a cooking class.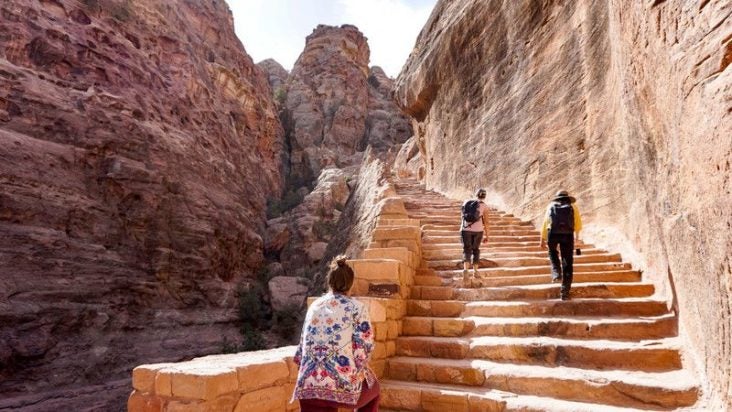 Intrepid has partnered with Lonely Planet to provide exciting tours for adventurous and independent travelers. Seek out the mountain gorillas of Uganda or ride the bullet train from Tokyo to Kyoto. You'll have a knowledgeable local leader and can read all about the destination before your trip with 12 months of free access to the Lonely Planet app.
Hot Tip: Tours often include a fair bit of walking to see the sights, so you'll need a good pair of hiking boots or shoes.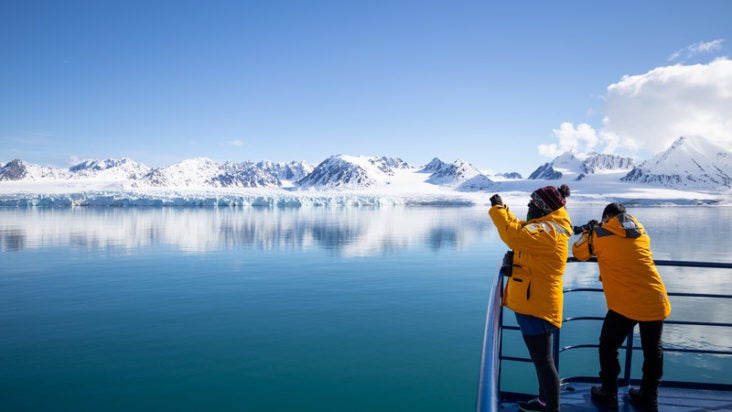 They may be polar opposites, but the Arctic Circle and the Antarctic have 1 thing in common — they're both incredible destinations. Look out for polar bears and the Northern Lights in the Arctic and kayak among breaching whales in the Antarctic. Exploration ships have modern amenities, and expert leaders hold interesting seminars and guide travelers on exciting excursions.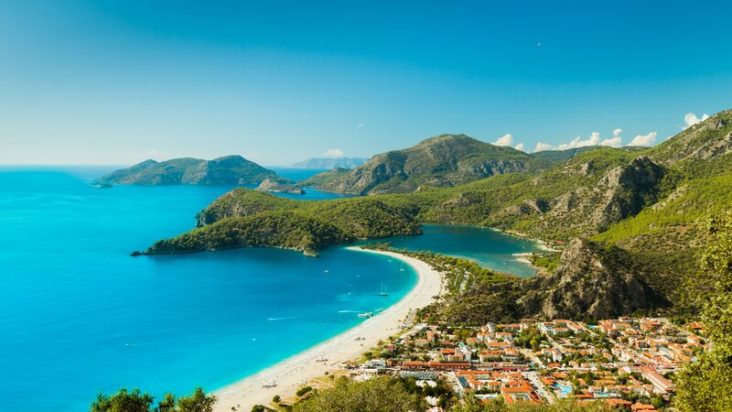 Retreats are short breaks that could be just a short drive or flight from your home, where you live and explore as the locals do. All retreats feature 1 accommodation, so you'll only have to unpack once with all your free time spent immersing yourself in the local community rather than traveling.
Active Adventures
Day Tours
Expeditions
Festivals
Short Breaks
Sailing
Tailor Made
Urban Adventures
Walking and Trekking
Wildlife
Women's Expeditions
Hot Tip: Avoid the temptation of pickpockets and keep your hands free to explore with these crossbody bags and purses. 
Destinations
Intrepid Travel offers over 1,000 tours to over 100 countries within these continents and regions:
Africa
Antarctica/Arctic
Asia
Australia and Oceania
Central America
Europe
Middle East
North America
South America
Intrepid Travel Top Tours
Intrepid Australia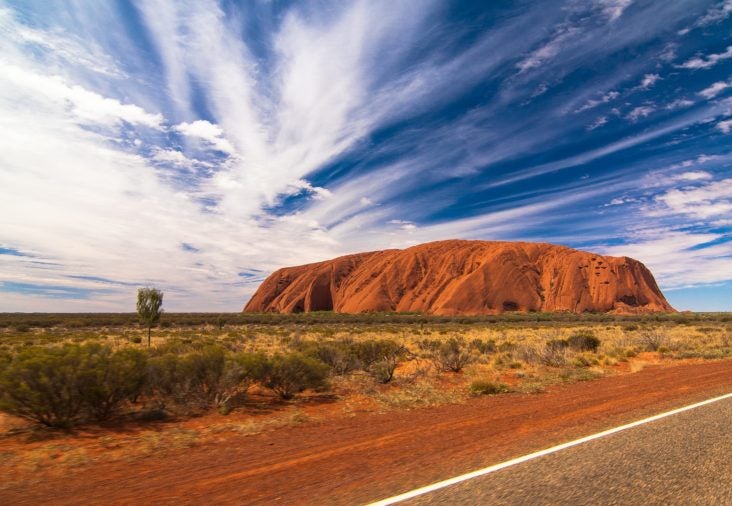 From lush rainforests and glistening beaches to baron deserts and cosmopolitan cities, Australia is a country of contrasts. Every region is uniquely different, and due to the sheer size of the country, it's unlikely that you'll get to see everything in a single trip. Most tours stick within a particular region. You could be snorkeling in the Great Barrier Reef, heading out to Kangaroo Island, or exploring the vineyards of the Margaret River.
6 days from $715 per person

Includes transportation, accommodation, most meals, and some excursions
Hot Tip: As flights are not included in the tour price, you may want to check out the best ways to fly to Australia with points and miles
Intrepid Cambodia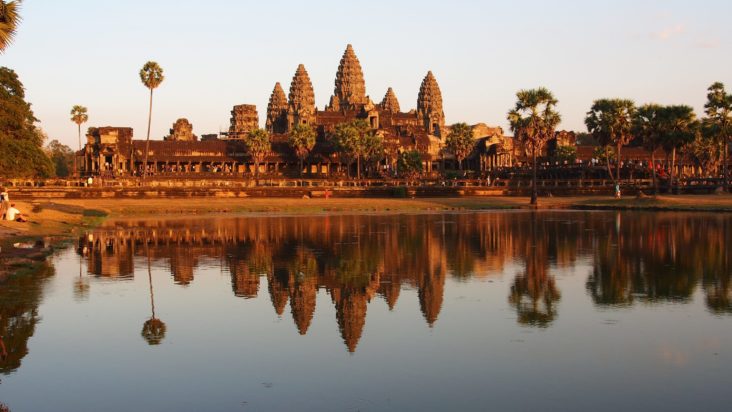 The Cambodian people are the country's shining stars. Incredibly friendly with smiles all around, this inspiring nation has risen from the 1970s bloodshed of the Khmer Rouge and welcomes visitors with open arms. It's an unforgettable moment seeing the sunrise over Angkor Wat or spotting a rare freshwater dolphin swimming along the Mekong Delta.
9 days from $680 per person

Includes transportation, accommodation, some meals, and most activities
Intrepid Costa Rica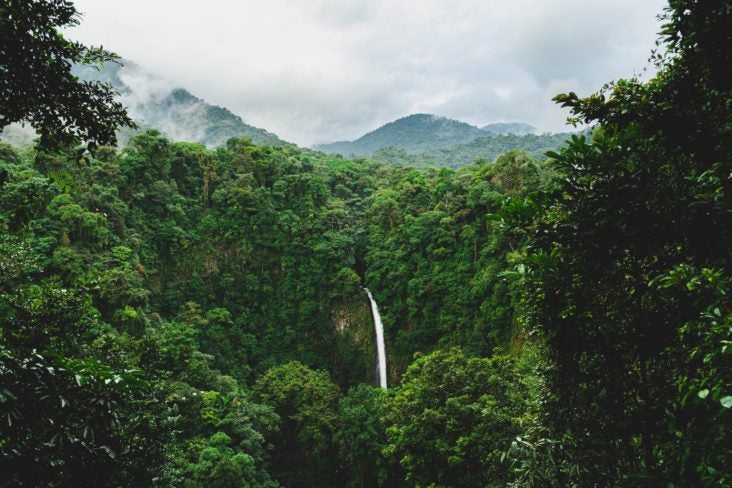 With an ecotourism scene, farm-to-table restaurants, and unspoiled natural surroundings, it's not surprising that Costa Rica's motto is "Pura Vida" – the pure life. Spot toucans in the mysterious cloud forests, try your hand at a surf lesson, or glide through treetop canopies on a zipline adventure. There is so much to see and do in Costa Rica, and with a tour, you can let someone else do the driving.
9 days from $1,140 per person

Includes transportation, accommodation, and some activities
Hot Tip: Intrepid tours use locally run guesthouses, homestays, and restaurants to support local communities rather than large chains.
Intrepid Cuba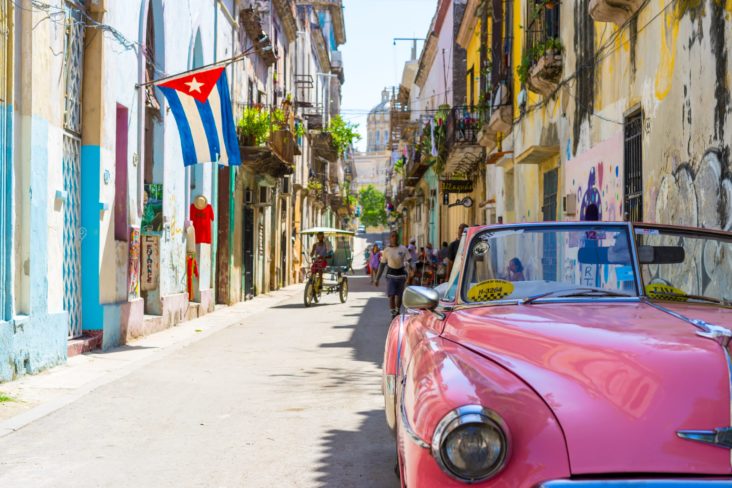 When you think of Cuba, you think of colorful colonial buildings, vintage cars, and turquoise waters. But there is so much more to see apart from the vibrant capital Havana and its beautiful beaches. Head out to Vinales to tour a traditional tobacco plantation or enjoy some salsa dancing in historical Trinidad.
Intrepid Egypt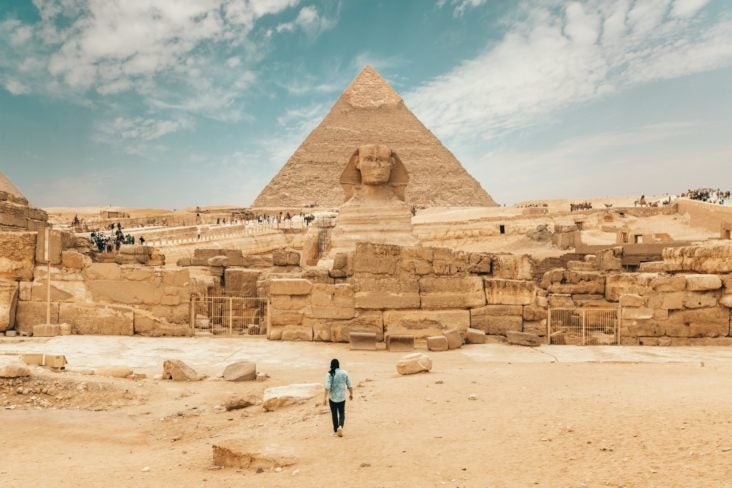 Egypt is a land of ancient wonders with a history as long as the Nile itself. Marvel at the magnificent pyramids and bargain for souvenirs in the bustling bazaars of Cairo. Sail down the River Nile on a traditional felucca and discover the ancient city of Luxor and the Valley of the Kings.
9 days from $851 per person

Includes transportation, accommodation, excursions, and some meals
Intrepid Greece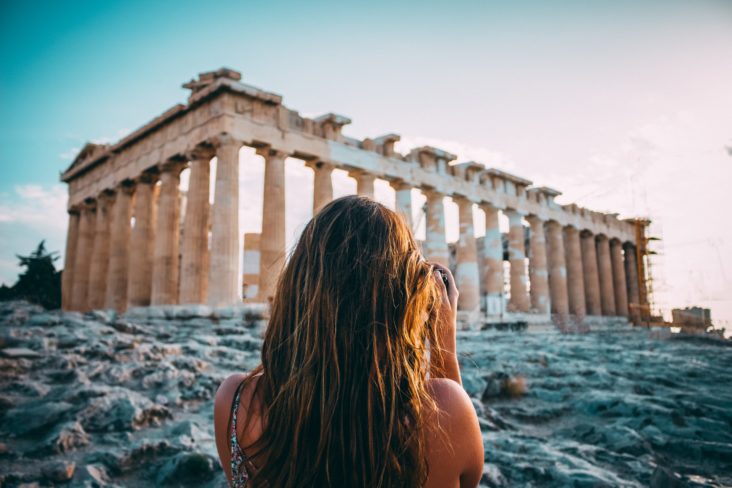 Discover the ancient ruins of Athens before crossing the Aegean to island-hop your way between the beautiful Greek islands. Weave your way around the cute whitewashed houses of Santorini or explore the clifftop ruins of Delphi. Greece is also renowned for its nightlife, whether you're looking for a quiet bar to watch the sunset or a club to dance into the early hours.
5 days from $1,017 per person

Includes transportation, accommodation, excursions, and some meals
Intrepid Iceland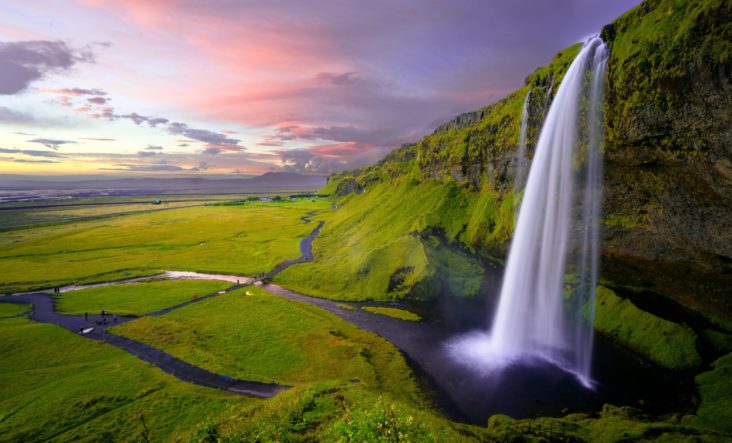 From bubbling hot springs to mountain glaciers, and lush green landscapes to frozen waterfalls, Iceland's diverse landscape is one of the main attractions that draw visitors to the land of fire and ice. That and the prospect of catching a glimpse of the Northern Lights. Take a dip in the famous Blue Lagoon or simply chat with locals in Reykjavik or any of the friendly coastal towns.
Intrepid India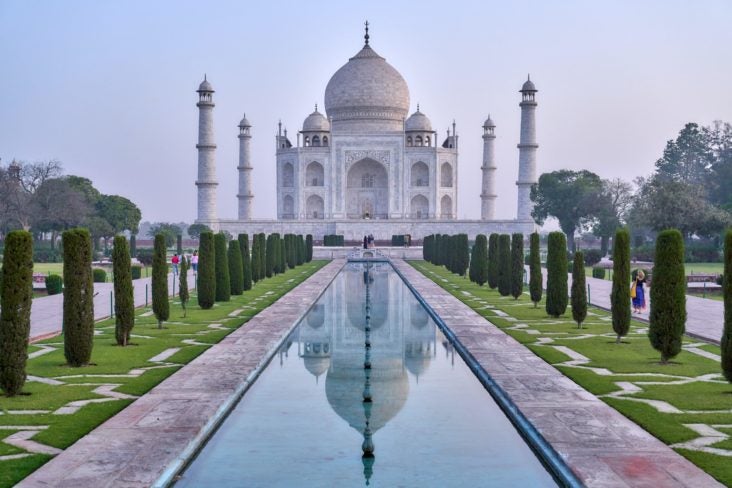 India captivates many visitors with its thriving culture, historical sights, wild beaches, and wildlife. The busy cities and sometimes intense atmosphere prevent many from venturing to India independently, and taking a tour can alleviate the pressure. If you love exploring temples, then you're in for a treat as India has millions.
8 days from $625 per person

Includes transportation, accommodation, and excursions
Intrepid Jordan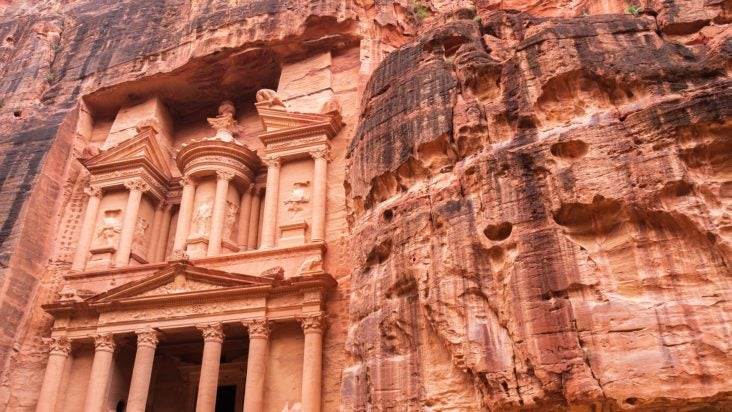 Soak up the history of the Silk Road, explore the mysterious deserts of Wadi Rum, and visit the magnificent ruins of Petra. Jordan is a haven for history buffs and adventurers alike. For a more relaxed pace, travelers can watch an Arabian sunrise from their Bedouin camp or float in the mineral-rich Red Sea, enjoying every minute of the famous Jordanian hospitality.
7 days from $810 per person

Includes transportation, accommodation, and some meals and excursions
Intrepid Morocco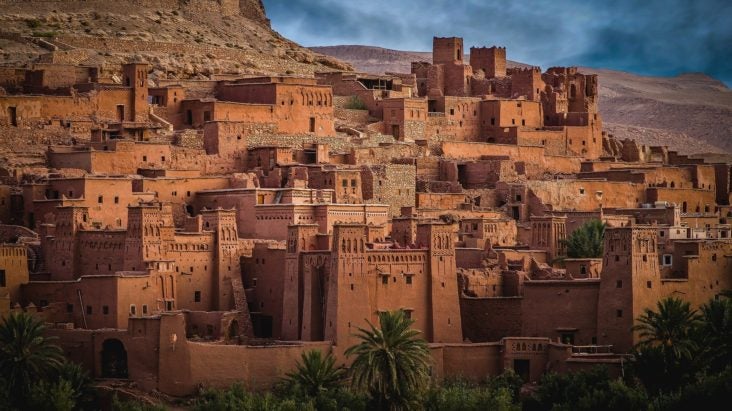 Wander around chaotic and colorful Marrakesh before changing up the scenery with a trip into the Atlas Mountains where you can hike and visit a Berber village. Amble across the Sahara Desert by camel to reach your Bedouin camp or enjoy yoga or surfing in the coastal towns of Essaouira and Taghazout.
8 days from $612 per person

Includes transportation, accommodation, excursions, and some meals
Intrepid Peru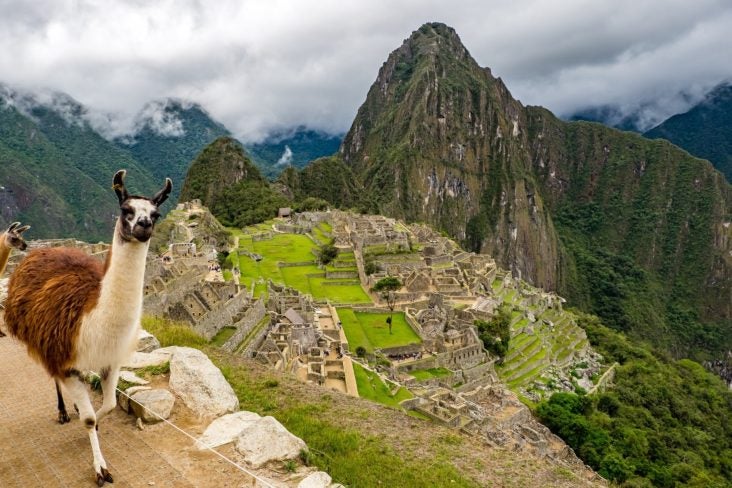 Hike within the Andes to reach Machu Picchu — the most well-preserved archeological site for ancient Incan civilizations. Although these mountain ruins are the most visited attraction in Peru, there is so much more to this incredible country. Tours will take you to the unique islands of Lake Titicaca, Colca Canyon, and deep into the Amazon Jungle in search of black alligators.
6 days from $913 per person

Includes transportation, accommodation, meals, and porters (guided hike)
Hot Tip: Mosquitoes and other biting bugs can be found all over the world. If you prefer to steer clear of DEET-based repellents, take a look at the best natural insect repellents to help protect you.
Intrepid Sri Lanka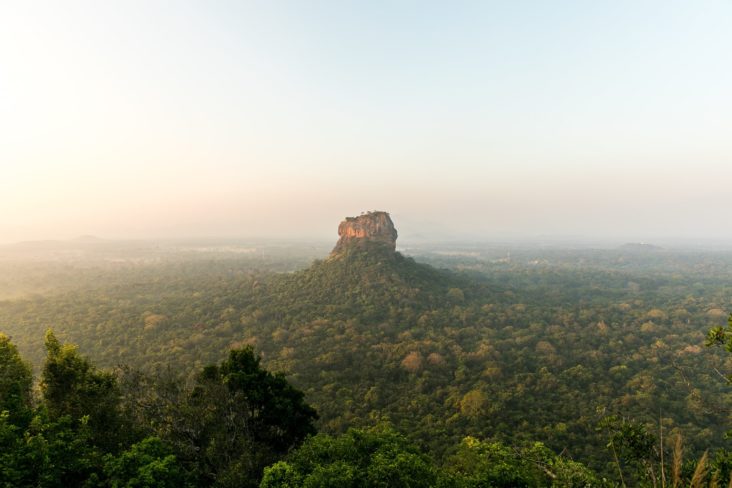 Due to its modest size, you can see a lot of Sri Lanka in a small space of time. Not that a trip to this enchanting country should be rushed. Savor your journey around the ever-changing landscapes, from the vast plains of the north, the rocky mountains and rain forests of the center, and beautiful beaches framing most of the rugged coastline. See the largest gathering of Asian elephants or go in search of the elusive leopard. The food is delicious, the culture is captivating, and the people are friendly.
8 days from $800 per person

Includes transportation, accommodation, and some excursions and meals
Intrepid Vietnam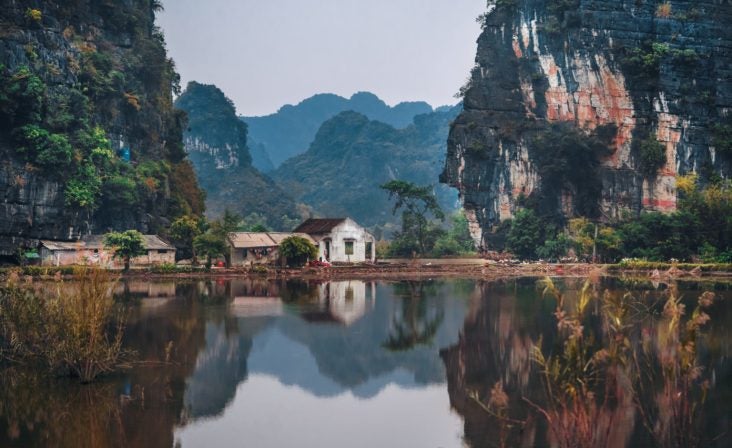 All who visit Vietnam are blown away by its natural beauty. Watch farmers harvest rice from the colorful fields or sail around the towering limestone rocks of Halong Bay. The powdery white beaches of Phu Quoc Island are glorious, and wondrous waterfalls and caves make for fantastic photo opportunities. If variety is what you're after, that is exactly what you'll get visiting Vietnam. One minute you're negotiating swarms of motorcycles crossing the road in Hanoi and the next your rafting peacefully down the rivers of Ninh Binh.
 11 days from $815 per person

Includes transportation, accommodation, and some excursions and meals
Hot Tip: Find out the best ways to fly to Vietnam with points and miles. Currently, there are no direct routes from the U.S. to Vietnam, but with Vietnam Airlines recently receiving the required Air Carrier Permit, this could be on the horizon.
Intrepid Travel Reviews
Intrepid Travel is well-reviewed across many of the major review sites. Many customers have recently taken to these sites to negatively review Intrepid's cancellation and refund policy in response to the COVID-19 pandemic.
These are some reviews from Intrepid's most popular tours, and more can be found on the individual destination pages:
Great Ocean Road Adventure ex Adelaide
"Great little trip from Adelaide to Melbourne if you're short on time and want to see the Great Ocean Road. The guide was excellent and the itinerary packed a lot in!" — Kaitlyn
Cambodian Traveller
"A good introduction to the country stopping at the main points of interest. Would highly recommend Intrepid as its a well organized operation which takes the difficulties out of traveling in a less developed country where you don't speak the language. The tour guide was a great help, knowledgeable, enthusiastic and kind. A great trip." — Imogen
Classic Costa Rica
"This has been my third trip with Intrepid. As usual I enjoyed it immensely. This trip deserves additional high praise. Their guides as usual are top class, very knowledgeable and approachable. They show not only in words but actions, how looking after the environment is a major part of Intrepids policy." — John
Hola Cuba – for US citizens
"The Hola Cuba Trip For US Citizens is an excellent introduction to Cuba, it's people and their culture. The trip provides glimpses into the urban cultures of Habana, Trinidad and Cienfuegos while also allowing travelers to see the quieter lives of those in Viñales and Las Terrazas. Our guide Andy was very knowledgeable of the history a culture of his homeland and did an amazing job of sharing the beauty of Cuba through experience and storytelling. I absolutely recommend this trip for travelers thirsty to learn about Cuba and its people." — Jason
Egypt Experience
"Our group traveling in Egypt was a group of 10- a perfect number. Our leader was mature, very knowledgeable, organized, and treated us all with respect. He did not hover over us and gave us information to make decisions. To visit the antiquities of Egypt was amazing and we had plenty of time to absorb these awesome sites. Our visit to a Nubian village and share a family meal was special. This trip is highly recommended." — Margaret & Tom
Sail Greece: Santorini to Mykonos
"Our sailing adventure true Greek islands was an unforgettable experience! If You love sailing and want to see a real beauty of Greece this trip is for you. Swimming and snorkeling in turquoise water, cave exploration, hiking, beautiful sunsets, sunrises and delicious food are all guaranteed. Great mixture of adventure, relaxation and fun. We also had the best skipper ever, Rita. She was so friendly and knowledgeable. Took the best care of us.! Unbelievable woman with a great personality. She shows us so many beautiful places that we couldn't even imagine. The boat was way over 10 years old, not 5 as in booklet. All through we had a great trip with great people :)" — Marcin
Northern Lights Escape
"I had huge expectations of Iceland. My 6 day Intrepid small group tour (9 of us), met them all. Stefano, our guide, was fantastic – funny, knowledgeable and took great care of us. The itinerary allowed us to see and experience all the amazing highlights of Iceland, and more, even though we didn't luck out with the aurora. Our tour was early March, so everything was white. I'd do it all again in a flash, and will return and do it in summer, too! I highly recommend Intrepid. Just do it!" — Margi
India's Golden Triangle – For Solo Travellers
"This trip was fantastic! I wasn't sure what to expect as I hadn't done anything like this before but I'm so glad I booked it. All the hotels were of a good standard as were the tours and transport. Shakti was a fantastic tour leader as was the group I travelled with. I will cherish the memories of this trip forever. I can't wait to book another trip!" — Chantal
Trek Jordan
"Great trip. Ticked all the boxes I was looking for. Loved floating in the Dead Sea and the accommodation there was outstanding. Petra was awesome, especially the trek to the Monastery. That was a great day. Loved trekking Wadi Rum too. What a landscape – no wonder they used it for "The Martian" and other movies. And our guide Muhammad was brilliant – couldn't have asked for better!" — Robert
Best of Morocco
"Intrepid provided an authentic and special experience. I knew my money was going to the people who needed it most. Due to Intrepid's dedication to providing socially and environmentally conscious tours, the tour drew a unique, like-minded group of people who shared similar values and an appreciation of diverse cultures and the environment. This, along with the exceptional tour guide, are why I will continue to travel with Intrepid in the future. Thank you for a trip of a lifetime!" — Penelope

Quarry Trail to Machu Picchu Extension
"This may not be the Inca Trail, but it is still beautiful and cultural. To stand in the Andes and listen to the silence, there are no words. It is still pristine as you wander up through farming communities and then on to the highlands. The waterfall is rather spectacular also and of course Machu Picchu itself. If you are lucky enough to have Kleberth Ovalle as your guide, you will leave much enriched." — Deb
Cycle Sri Lanka
"A wonderful experience to cycle through the country, meeting the local communities and sampling the local food. Some days the terrain was challenging and I was pleased I had an e-bike! Our guide Dodan was enthusiastic, well informed and always went above and beyond the call of duty. A great holiday and one I would thoroughly recommend." — Heather
Vietnam Express Northbound
"This trip gave an excellent overview of Vietnam. The presence of a guide made navigating a country with such a different language and culture to ours much easier. The transport was safe and well organised. Hotels were well situated and clean. We had plenty opportunities to explore on our own but there was always plenty of advice offered about places to avoid." — Carol
Intrepid Travel vs. G Adventures
Intrepid Travel and G Adventures are very similar in their product offerings, both offering a wide range of destinations and tour types. Intrepid has over 1,000 tours to over 100 counties, so it does exceed G Adventures' 700 tours if the range is a factor for you.
Price-wise, both operators are pretty much on par with each other, but if you are comparing a similar itinerary, do check what inclusions are featured as some Intrepid packages include more bang for your buck than G Adventures.
Intrepid Travel Insurance
Travel insurance is mandatory when traveling on an Intrepid tour, and your tour leader will need to see documentation before you set off. Although Intrepid doesn't offer travel insurance, it recommends booking through World Nomads.
Intrepid recommends that your travel insurance covers you for:
Medical expenses and emergency repatriation
Personal liability
Cancellation
Curtailment
Loss of luggage and personal effects
Hot Tip: Don't get overwhelmed with the variety of travel insurance options available! We've created an ultimate guide to buying the best travel insurance to help simplify the process. You may also have travel coverages and benefits offered by your credit card.
Intrepid Promo Code
While it's unlikely that you'll find Intrepid Travel promo codes on third party websites, Intrepid does frequently feature offers for specific destinations or tours that need a push. You'll also find that booking well in advance can provide savings of 10% to 15%. No promo codes are required to obtain these deals; just visit the Travel Deals page on the Intrepid website.
Final Thoughts
The heart of Intrepid Travel is in its tour leaders — friendly locals, born and bred in the countries you're discovering. Who better to show you around? Intrepid's are some of the best in the industry and are consistently praised in customer reviews for the knowledge and personality they bring to the table.
If you're thinking about your first tour, or have traveled with another tour operator before, don't hesitate to give Intrepid a go. You'll have the most extensive choice of tours and destinations of any operator and the comfort of knowing that you're traveling with a company committed to having a positive impact on the world.