Do These 9 Things When You Get Your Chase Sapphire Reserve Card
The Chase Sapphire Reserve® Card is one of the most well-rounded premium credit cards on the market. While the annual fee was recently increased, the card still packs plenty of value to make it worthwhile to potential cardholders.
So when you finally receive your card and activate it, here are a few things you'll want to do first.
Chase Sapphire Reserve Card Overview
If you've been debating adding the Chase Sapphire Reserve card to your wallet, here's a quick card overview:
Credit Card
Benefits & Info
Chase Sapphire Reserve®


Apply Now
(at Chase's secure site)

Earn 50,000 bonus points after you spend $4,000 on purchases in the first 3 months from account opening.
That's $750 toward travel when you redeem through Chase Ultimate Rewards®
$300 Annual Travel Credit as reimbursement for travel purchases charged to your card each account anniversary year
3X points on travel immediately after earning your $300 travel credit. 3X points on dining at restaurants.
Access to 1,000+ airport lounges worldwide after an easy, one-time enrollment in Priority Pass™ Select
Annual Fee: $550 annual fee


Must Reads: For more on the Chase Sapphire Reserve, see our thoughts on its benefits, global airport lounge access, and travel insurance protection. Take a look here for our full review.
Now, let's jump into what you need to do to make the most of this card!
1. Activate Your Priority Pass Lounge Access
One of the best benefits of the Chase Sapphire Reserve card is it's Priority Pass Select membership that gives cardholders access to 1,300+ airport lounges and restaurants worldwide.
Keep in mind that, in order to receive this benefit, you must log into your Chase account and activate it! After doing so you will be mailed your very own Priority Pass membership card.
With your Priority Pass membership, you'll also be able to bring 2 guests into a lounge with you to enjoy free food, snacks, beverages, and more. However, when it comes to Priority Pass restaurants, you're limited to 1 guest and up to $28 in food and beverage charges per person.
2. Begin Using Your $300 Travel Statement Credit
Your statement credit is ready for use the second you receive your card in the mail and activate your card. If you weren't already aware, this statement credit will cover the first $300 in travel purchases you make with the card.
What counts as a travel purchase? Luckily, Chase has one of the broadest definition of travel on the market, and purchases include:
Airfare
Campgrounds
Car rental agencies
Cruise lines
Discount travel sites
Hotels/motels (including Airbnb) and timeshares
Travel agencies
Trains, buses, taxis (including Uber and Lyft), limousines, and ferries
Toll bridges/highways
Parking lots, and parking garages
Update: For a limited time, you can redeem your $300 annual credit towards purchases at grocery stores and gas stations from June 1, 2020, through June 30, 2021.
3. Apply for Global Entry/TSA PreCheck
The Chase Sapphire Reserve card also gives cardholders a Global Entry or TSA PreCheck credit of $100 when you pay for your application with the card.
If you're not aware of the difference, Global Entry gives you expedited immigration process when re-entering the U.S. and TSA PreCheck gives you an expedited security process when traveling domestically.
The fee for Global Entry is $100 and $85 for TSA PreCheck. We highly recommend you opt for Global Entry since it includes TSA PreCheck as well.
Your Global Entry/TSA PreCheck membership is good for 5 years, but you will receive this credit every 4 years. Enrollment for this perk is not required — simply use your Chase Sapphire Reserve card to pay the fee when you submit the application.
4. Activate Your Lyft Pink Membership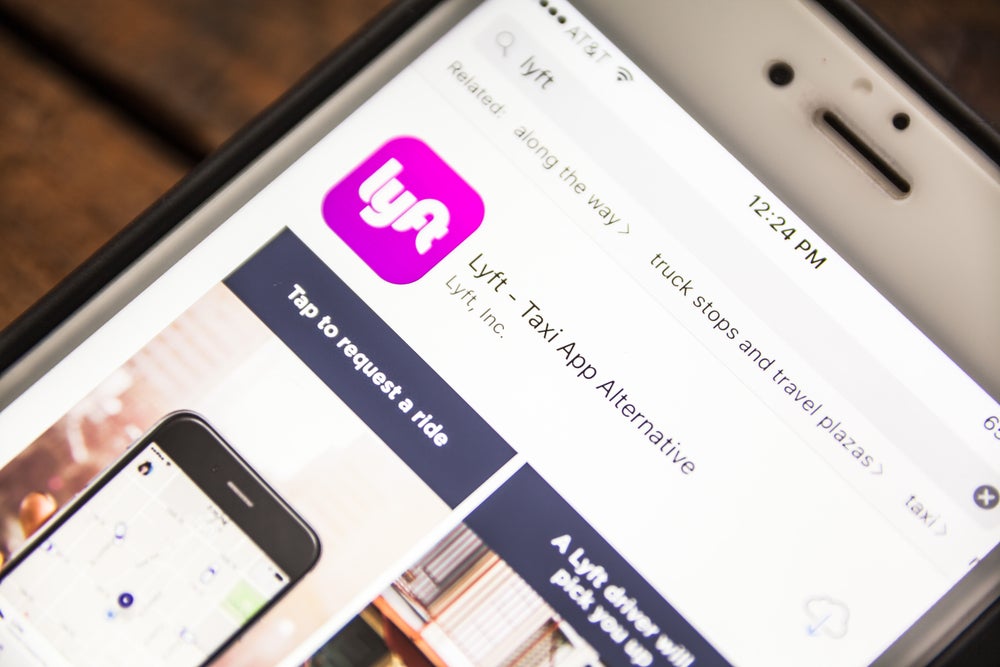 One of the Chase Sapphire Reserve card's newest benefits is a 1-year complimentary Lyft Pink membership valued at $19.99 per month.
A Lyft Pink membership includes 15% off all rides with Lyft (including XL and Lux rides), priority airport pickups, 3 free cancellation fees per month (when you rebook within 15 minutes), 3 free 30-minute bike and scooter rides per month, waived lost and found fees, and additional surprise offers.
Lyft Pink members also get access to a free Grubhub+ and Seamless+ membership that offers free delivery and special discounts.
This benefit does require activation, so be certain you do so before ordering a Lyft ride or you will not receive the benefits.
In order to activate the membership, simply add your Chase Sapphire Reserve card as a payment option on your Lyft app — afterward, you'll automatically be prompted to start your free year of Lyft Pink!
While on the topic of rideshares, make sure to set your Chase Sapphire Reserve card as your preferred payment method with your favorite rideshare apps, as you will earn 3x Ultimate Rewards points per $1 spent. Lyft riders will also earn an incredible 10x Ultimate Rewards points per $1!
That's right, in addition to your Lyft Pink benefits like 15% off all rides, you're going to earn 10x Ultimate Rewards points per $1 when paying for your ride with your Chase Sapphire Reserve card.
6. Activate Your DoorDash DashPass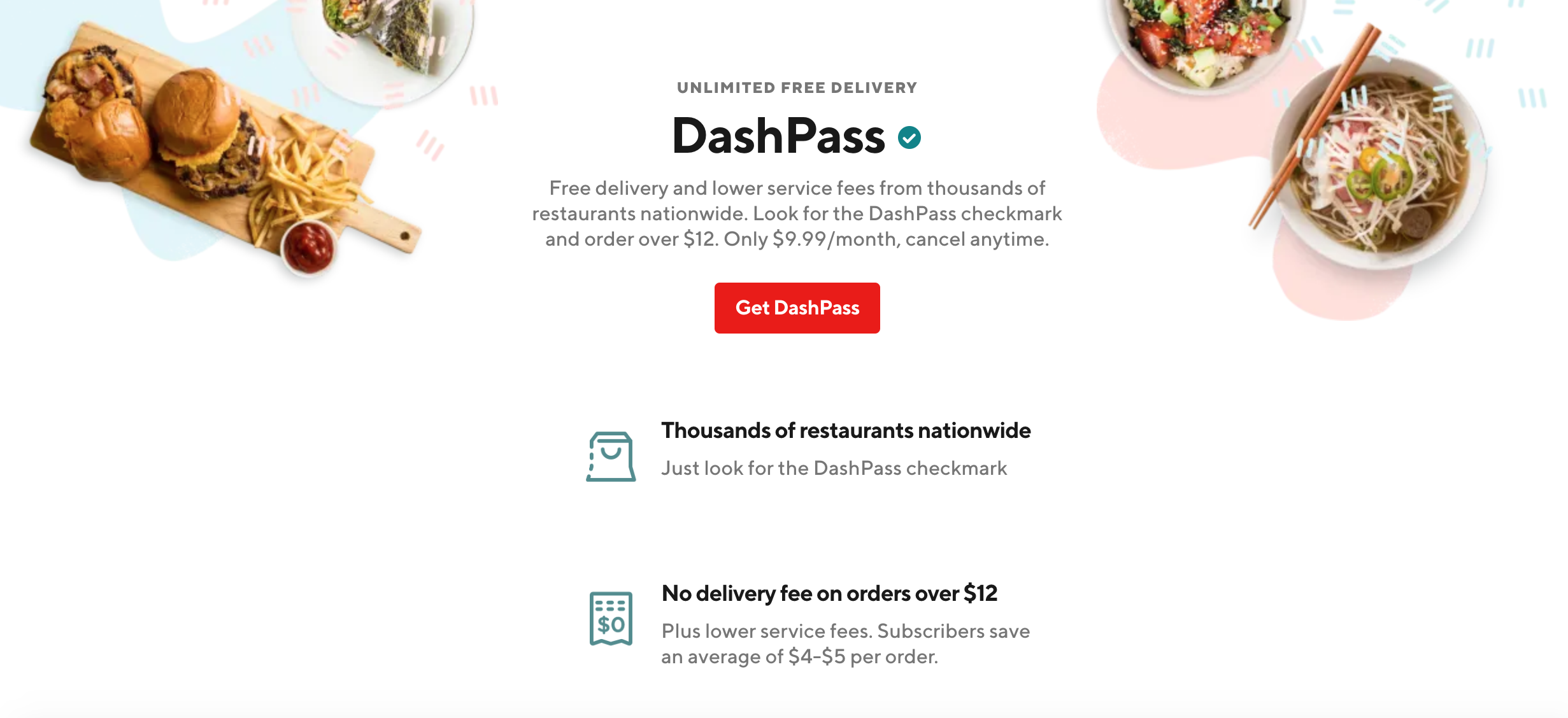 Another new benefit to the Chase Sapphire Reserve card is a DashPass membership valued at $9.99 a month, good through December 31, 2021.
The DashPass, from the food delivery service DoorDash, gives customers $0 delivery fees and reduced service fees on orders over $12 from eligible restaurants.
The perks don't end there though — cardholders will also earn up to $120 total in statement credits on DoorDash purchases through 2021 at a rate of $60 per year.
To begin your DashPass membership, just add your Chase Sapphire Reserve card as a payment method on your DoorDash account — once you do so the app will automatically offer you a DashPass membership.
Hot Tip: Looking for a discount code for DoorDash? Enjoy $10 off each of your first 3 DoorDash orders.
7. Enroll in Rental Car Benefits
The Chase Sapphire Reserve card comes with great rental car benefits with 3 separate companies:
When you enroll your card with National you'll receive a complimentary Emerald Club Executive Level membership, allowing you to select any car you'd like from the Emerald or Executive aisles.
Plus, when you use your card and make a reservation directly through National you can save up to 25% on qualifying rentals with code 5030849.
When you enroll with Avis you receive Preferred status, which offers 75% bonus points on every rental.
In addition, you'll receive a 30% discount when using your card and making a reservation directly through Avis with Avis Worldwide Discount (AWD) Number S107100.
Cardholders get 30% off all rentals as a Visa Infinite benefit.
8. Pool Your Points
If you've already been using a card that earns Ultimate Rewards points, like the Chase Freedom® Credit Card,  Chase Freedom Flex℠ Credit Card, or Chase Freedom Unlimited® Credit Card, you can now pool the points earned from those cards with your Chase Sapphire Reserve card.
Why should you do this? Put simply, your Ultimate Rewards points are worth more with your Chase Sapphire Reserve card — at least 50% more to be exact.
This is because Chase gives a value of 1.5 cents per point to your Ultimate Rewards points when you use them to book travel through the Chase Ultimate Rewards Travel Portal.
But that's not all! The Chase Sapphire Reserve card also gives you the option to transfer your Ultimate Rewards points out to one of Chase's airline or hotel partners, where they can then be redeemed for huge value!
9. Add Authorized Users
Do you have extra people that you'd like to share your card benefits with? Chase allows you to add authorized users to your card for just $75 per person.
What benefits do authorized users receive? They'll receive their own Priority Pass Select membership and all of the card's travel protections and rental car benefits.
They'll also earn points (or rather you will) at the same rate as the primary cardholder and receive their own DoorDash DashPass subscription.
They will not receive an additional $300 travel credit, Global Entry/TSA PreCheck credit, DoorDash credits, or a Lyft Pink membership.
Final Thoughts
This is, of course, not the full list of every benefit of the Chase Sapphire Reserve card, but it does give a great starting point for all new cardholders. Be sure to remember that some of the benefits require your enrollment before you're able to use them.
Once you've done these 9 things you'll be ready to start using your Chase Sapphire Reserve card like a pro!
---
The information regarding the Chase Freedom®, Chase Freedom Flex℠, and Chase Freedom Unlimited® was independently collected by Upgraded Points and not provided nor reviewed by the issuer.