The Amex Gold Card — Big Rewards on Dining & Groceries
Would it be cliche to start by saying "Winner, winner, chicken dinner" when introducing the American Express® Gold Card? Of course it would, but that's the first thing that came to mind when I took a look at this card.
It's certainly a winner with bonus rewards earning in the dining category! Add in the same level of rewards for grocery and supermarket purchases, and you've got an everyday spending card that's a serious contender for one you'll want as your constant companion.
Yes, it's got all the charm of the previous Premier Rewards Gold Card, but with a few new twists.
Let's see if all those new positives prevail, how the Amex Gold Card stacks up among its peers, and whether you should rush to have it in your wallet.
In this article we'll look at how the Gold Card:
Compares as a dining rewards card
Compares as a supermarket rewards card
Stacks up in overall earnings
Survives the challenge of justifying the annual fee
Delivers travel value with Membership Rewards points
Includes even more benefits you'll actually use
Let's get started!
Dining Rewards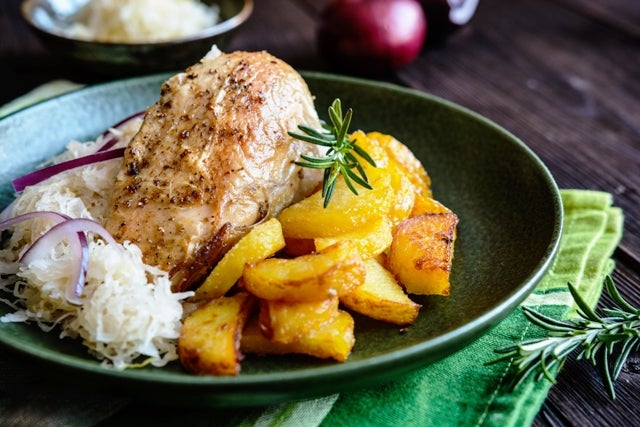 While the previous Amex Premier Rewards Gold Card earned just 2 Membership Rewards points per dollar spent at U.S. restaurants, the Amex Gold Card steps it up to compete with other cards that offer rewards on dining.
Bottom Line: With 4 Membership Rewards points per $1 spent, the Amex Gold Card shines as a card you'd want as a staple in your wallet for rewarding purchases at restaurants worldwide!
Grocery and Supermarket Rewards
The Amex Gold Card joins other American Express cards in rewarding shopping at U.S. supermarkets, but it takes grocery rewards to a new level at 4 Membership Rewards points per dollar spent.
Considering that the average family of 4 (with 2 children under 12) spends between $717-$1,057 per month on a low-to-moderate grocery budget, it's a no-brainer to earn big rewards on purchases that make up this significant portion of your budget.
Maximizing Supermarket Earnings
Keep in mind that grocery stores sell more than food. Here are some of the items supermarkets may carry in addition to groceries:
Gift cards for restaurants, retail, transportation, entertainment, and more
Bakery, deli, and catering for office functions/parties
Pharmacy, medicine, wellness
Baby gear
Pet supplies
Tools
Patio furniture
Home decor
Bedding
Lawn maintenance supplies
Clothing
Automotive items
You'll be earning 4 Membership Rewards points per $1 for every purchase you make at the U.S. supermarket — not just groceries!
AMEX CARD
BENEFITS & INFO

American Express® Gold Card


Apply Now

(at Amex's secure site)

Earn 35,000 60,000 Membership Rewards® Points after you spend $4,000 on eligible purchases with your new card within the first 6 months.
Earn 4X Membership Rewards® points at restaurants worldwide, including takeout and delivery.
Earn 4X Membership Rewards® points at U.S. supermarkets (on up to $25,000 per calendar year in purchases, then 1X).
Earn 3X Membership Rewards® points on flights booked directly with airlines or on amextravel.com.
Annual Fee: $250
Terms Apply. For rates and fees of the Amex Gold Card, click here.


Must Reads: For more info on the Amex Gold Card, see our guides on its benefits and perks, as well as our full review.
Bottom Line: Don't settle for grocery/supermarket credit cards that have spending limits you'll easily exceed. If you spend a lot on groceries and shop frequently at U.S. supermarkets for other items, the Amex Gold Card is a great choice, allowing you to earn 4 points/$1 on up to $25,000 in purchases per calendar year.  
Are We Missing Some Key Bonus Categories?
You may notice that purchases at gas stations are not among the bonus categories on the Amex Gold Card. But with the high limits on restaurant and supermarket purchases plus 3 points per dollar on flights (and American Express Travel), quite frankly it's more than a fair trade-off.
In the end, everyone benefits from increased rewards on dining and grocery purchases — and you'll still receive 1 point/$1 spent anywhere else.
But What About That Annual Fee?
It's true that the Amex Gold Card charges a $250 annual fee that isn't waived the first year. This charge might prompt an immediate mental exercise to determine if the card is worth having.
To put it simply, will you receive enough value from the card to offset that annual fee? Let's take a look at an example:
| | |
| --- | --- |
| Annual Expense | Rewards Earned |
| $14,400 spent at supermarkets ($1,200/month) | 57,600 Membership Rewards Points |
| $3,600 spent at restaurants ($300/month) | 14,400 Membership Rewards Points |
| $6,000 spent annually on travel | 18,000 Membership Rewards Points |
That's a total of 90,000 Membership Rewards Points, which are worth a minimum of $900 if valued at an ultra-conservative 1 cent per point. With airline/hotel transfer partners, you can receive much greater value!
With a break-even point much lower than that of other major rewards-earning cards, the cost of card ownership is negated easily here — and that's even before we consider the value of other benefits received with the card. Let's recap those too:
Generous welcome bonus after minimum spending in the first 3 months after card approval
$120 dining credit (up to $10/month at participating restaurants and enrollment required)
$100 credit at Hotel Collection properties (2-night stay required)
Bottom Line: Using a conservative value of 1 cent per point, you would only need to spend $6,250 each year on purchases in 4X bonus categories to earn enough Membership Rewards points to completely offset the annual fee! With just an average family's grocery budget, those earnings alone could make the card a valuable choice.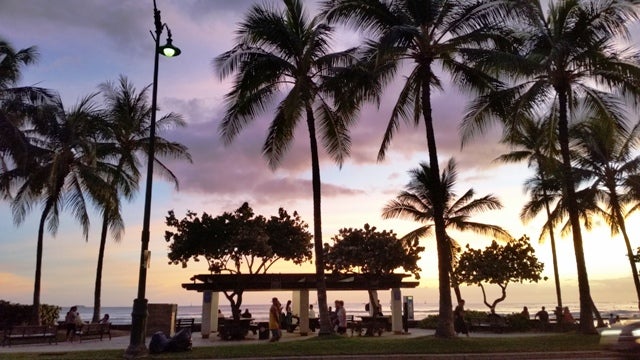 Redeeming Amex Points — How Valuable Are They?
Membership Rewards Points can easily be redeemed for cash-back, statement credits, or even gift cards, but you'll want to get the most value for your points, and these redemption options can fall short of a fair 1 cent per point value.
You Membership Rewards points' greatest value is realized when you transfer those points to travel partners.
Our experts have found that it's possible to transfer Membership Rewards points to airline/hotel partners and receive as high as 8 cents per point in value!
For top tips on getting the best value for your Membership Rewards points, you'll want to check out our guide on the best ways to redeem Membership Rewards points.
American Express Protections/Benefits
As with any American Express card, you're going to receive a long list of additional benefits and protections that bring added value.
Travel Protections/Benefits
Airline Fee Credit — Receive up to $100 per year when you pay for incidentals like luggage or inflight snacks with your card (through December 31, 2021).
Uber Cash Credit — Starting in 2021, receive a monthly $10 Uber Cash credit (up to $120 per year) to use for Uber Eats or Uber rides.
Car Rental Loss and Damage Insurance — Use your card to reserve/pay for your car rental, decline the rental agency's coverage, and you'll be covered (up to $50,000) if the car is damaged or stolen. This coverage is secondary to other insurance.
Baggage Insurance Plan — Pay for your entire ticket with your card and receive coverage of up to $1,250 for carry-on baggage and $500 for checked baggage.
Global Assist Hotline — When you're more than 100 miles from home, receive 24/7 emergency assistance for medical/legal referrals, visa/passport help, access to cash wires, lost luggage assistance, and more.
No Foreign Transaction Fees — The card does not charge a foreign transaction fee. (See rates & fees).
No Annual Fee for Additional Cards — Up to 5 cards can be added for no additional charge. (See rates & fees).

Shopping Protections/Benefits
Extended Warranty — Extends the manufacturer's warranty of 2-5 years by an additional 1 years.
Purchase Protection — Protects purchases made with your card if they're accidentally damaged, stolen, or lost. Coverage for up to 90 days and $10,000 per occurrence.
Amex Offers — You'll receive special offers via your online Amex Gold Card account that generate rebates when you make purchases at select merchants.
Uber Eats Pass — Receive a 12-month complimentary Eats Pass subscription featuring discounts and free delivery (enroll by December 31, 2021).
Calm Premium Subscription —- Receive a complimentary 1-year subscription to Calm Premium, designed to help Calm app users sleep, meditate, and relax (enroll by December 31, 2020).
This is not an exhaustive list of protections, coverages, and benefits. You'll want to access the actual card benefit guides for specific terms, conditions, and restrictions.
Final Thoughts
I think we've found our go-to dining rewards and grocery shopping card! At 4 Membership Rewards points per dollar spent, you're going to want the Amex Gold Card in your wallet for everyday purchases and weekend outings.
These earnings alone would be enough to justify having the card — but when you add the airline and dining credits (if you can utilize them), this card is a solid choice.
Overall, the card serves well as an everyday rewards-earning card, and it doubles as a travel rewards card when you redeem your points on Amex Travel (or transfer them to airline and hotel travel partners).
Like I said, "winner, winner, chicken dinner!" But only if I'm paying with my Gold Card.
---
The information regarding the Capital One® Savor® Cash Rewards Credit Card was independently collected by Upgraded Points and not provided nor reviewed by the issuer. 
For rates and fees of the American Express® Gold Card, click here.