18 FAQs About the Capital One Venture Card [Transfers, Perks, Value & More]
It is now more important than ever to understand the best ways to redeem different points, because more and more banks are providing transferable miles and points.
Before the addition of Capital One to the transferable miles game, users could only redeem these miles at 1 cent for every point.
Currently, though, Capital One has made it possible to get much more value by transferring to airline partners for your award flights. Below are the top frequently asked questions about Capital One miles, which you can earn with the Capital One® Venture® Rewards Credit Card.
1. When converting Capital One miles to airline partners, what is the transfer ratio?
Currently, you'll earn 2 miles for each dollar spent on all purchases with the Venture Card. Outside of airlines, these miles can be redeemed for 1 cent each toward the expense of a travel purchase.
But with airline transfers now available, users can transfer their Venture miles into airline miles at a ratio of up to 2 Capital One miles to 1.5 airline miles for most partners (with the exception of Emirates, and Singapore Airlines where the ratio is 2:1).
This means that the card typically provides up to 1.5 airline miles for every dollar spent if you transfer to a participating airline loyalty program. A good return, indeed!
Let's take a look at Capital One's airline transfer partners:
| Capital One Transfer Partner | Min Transfer | Transfer Ratio (Cap One > Airline/Hotel) | Transfer Time |
| --- | --- | --- | --- |
| Accor Live Limitless | 1,000 | 2:1 | Up to 36 hours |
| Aeromexico Club Premier | 1,000 | 1:1 | Almost Instant |
| Air Canada Aeroplan | 1,000 | 1:1 | Almost Instant |
| Avianca LifeMiles | 1,000 | 1:1 | Almost Instant |
| British Airways Avios | 1,000 | 1:1 | Almost Instant |
| Cathay Pacific Asia Miles | 1,000 | 1:1 | Up to 36 hours |
| Emirates Skywards | 1,000 | 1:1 | Almost Instant |
| Etihad Guest | 1,000 | 1:1 | Up to 36 hours |
| EVA Infinity MileageLands | 1,000 | 2:1.5 | Up to 36 hours |
| Finnair Plus | 1,000 | 1:1 | Almost Instant |
| Flying Blue AIR FRANCE KLM | 1,000 | 1:1 | Almost Instant |
| Qantas Frequent Flyer | 1,000 | 1:1 | Up to 36 hours |
| Singapore Airlines KrisFlyer | 1,000 | 1:1 | Up to 36 hours |
| TAP Air Portugal Miles&Go | 1,000 | 1:1 | Almost Instant |
| Turkish Airlines Miles&Smiles | 1,000 | 1:1 | Up to 24 hours |
| Wyndham Rewards | 1,000 | 1:1 | Instant |
Bottom Line: Capital One miles transfer to airline partners at a 2:1.5 ratio in most cases, or 2:1 in the case of select partners; you can learn more here.
2. How do Capital One miles compare with the popular "Purchase Eraser" option?
For a couple of years now, the Venture Card has been known for being a rewarding and straightforward travel rewards card.
Cardholders can use their miles in 1 of 2 ways: a mileage transfer (see above) or the "Purchase Eraser," which effectively reimburses a travel purchase within 90 days of making it.
The card provides 2x miles for every dollar spent, and every mile can be redeemed for 1 cent toward the expense of a travel purchase. So you just find an airline ticket you want to buy, and then use points to negate the cost of the purchase — very straightforward.
This allows users to complete travel-related purchases directly with their favorite provider (whether it is a hotel, airline, travel company, cruise line, or online travel agency). Afterward, you'll get a statement credit originating from Capital One for that purchase at the rate of 1 cent for every mile.
Hot Tip: From experience, we recommend the "Purchase Eraser" for travelers who want a fast way to use their miles. This solution enables people to purchase travel with their own providers (and no blackout dates for using awards), and then receive a statement credit. Simple!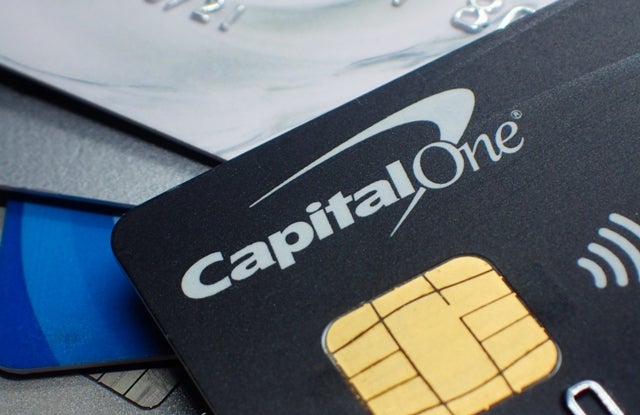 3. Who should use the new mileage transfer option?
The mileage transfer option is great for experienced travelers who would like to transfer their mileage to a variety of airline currencies (and know how to use those currencies).
The advantage of transferring Venture miles to airline programs is that usually the price of a ticket is not linked to the number of miles needed.
Normally, you'd get a continuous 2% of value for every Venture mile, or 2 cents per dollar spent. However, transferring to airline miles allow you to get anything from a fraction of a cent to over 10 cents of value for every mile!
The most significant benefit with the new redemption plan is that you can redeem miles for international business and first class airline tickets, which normally cost thousands of dollars. In addition, you can use these airline miles toward upgrades if you already have a purchased ticket.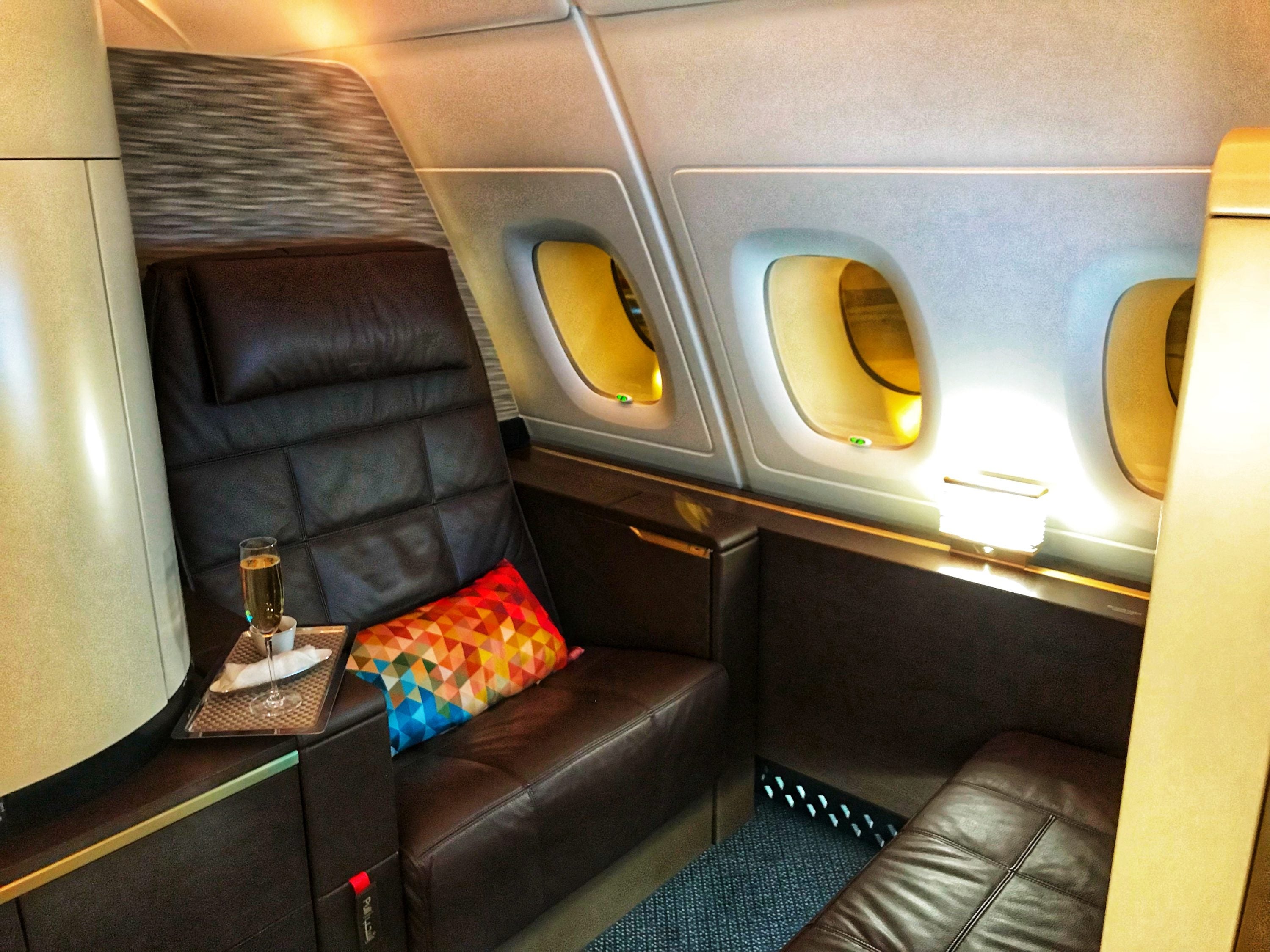 4. Can you only fly on airlines that are a transfer partner?
Some of you may be wondering whether Capital One allows you to transfer miles to ANA and other airlines, as well as what plans are in place to redeem them for flights. Well, these partnerships have provided unmatched benefits.
Currently, users can transfer Venture Miles to several airline programs. Remember that when you transfer miles to your airline loyalty program of choice, that doesn't mean you have to travel with that airline — for example, you can use Singapore KrisFlyer miles to fly on United.
The easiest way to determine what airlines you can fly on is to look at the various alliances and which transfer partner is a part of which alliance.
5. Should I always transfer miles to airlines?
Simply put, you should not always transfer miles to airlines. Although the capability to convert points into airline miles is tempting and thrilling, you may get a much better deal by using the old redemption method.
In many situations, airfare is cheaper than ever — if this is your situation, you'll typically be better off utilizing the Purchase Eraser option.
The principal advantage of redeeming Venture miles toward the price of a ticket using the purchase eraser is that you will still earn miles for flights via the airline loyalty program (since you bought a cash ticket in the first place). Generally, you wouldn't earn loyalty miles when redeeming airline miles for award tickets!
If you amass a lot of Capital One miles, you may find it worthwhile to earn a particular elite status with an airline by using miles to cover the cost of cash tickets. This is an option I would personally consider, since I value elite status.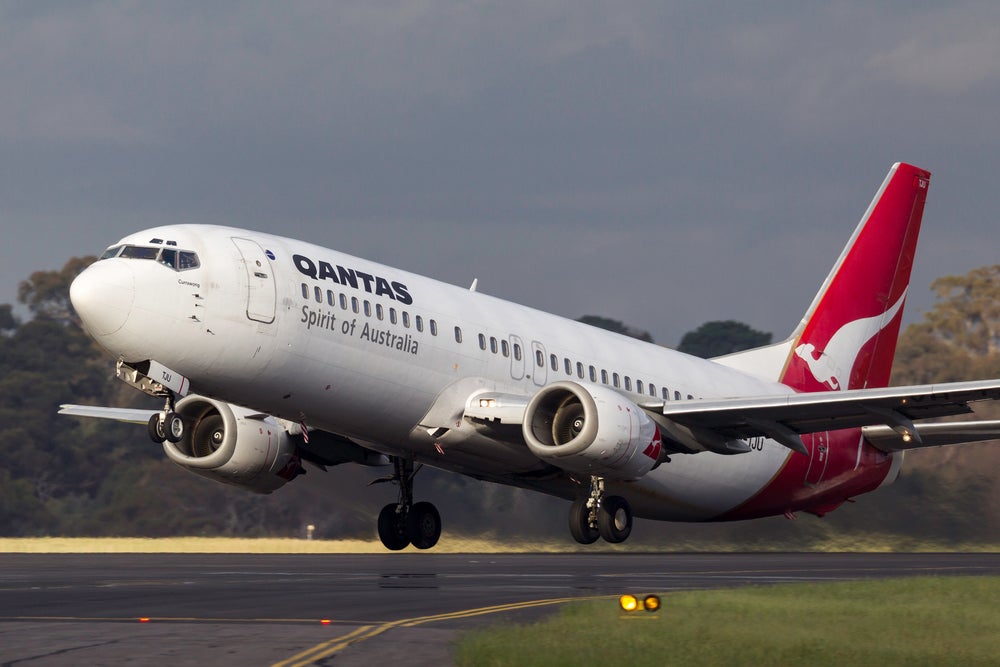 6. What is the process to redeem Capital One miles as you transfer them?
When converting Venture miles into airline miles, you should follow the following procedure:
Look at the loyalty programs you can transfer into.
Check the airline's award charts to understand the miles needed for a redemption
Check out the partners that these loyalty programs possess beyond their "home" carrier. For example, you can use Qantas points on American Airlines flights.

The easiest way to do this is to look up the alliance that airline belongs to — from there, you can normally get tickets on any other carrier within the same alliance.

Try searching for availability of award seats. In some situations, you can do this from the loyalty program's site directly.
Transfer your Venture miles into the loyalty program after confirming availability and verifying the price (both in cash and miles). I recommend not transferring the miles out speculatively — only transfer when you have a firm award to book.
hot tip: Always have a use for your miles before transferring them — once you've transferred your miles, there's no going back!
7. Is the Venture Card flexible compared to other credit cards?
When it comes to the credit card rewards, people regularly have to decide whether they need points that can be redeemed toward the expense of any travel, or points that can be converted into airline miles. The new mileage transfer policy has made the Venture Card well-rounded.
Remember that you're earning 2x miles on all purchases — you'll find those points add up quickly!
For each dollar spent on the card you have the choice of earning 1.5 airline miles (1 mile for Emirates and Singapore) on all types of trips (these are the miles you convert to airline programs, and then redeem them on those partners if there is award availability) or — you can redeem miles plainly for 2 cents toward the price of a travel purchase, just like cash.
Many other credit cards only earn 1x on other purchases. So, you should do the math and see if 1.5x airline miles per dollar spent makes sense for you, if you don't have another credit card that may earn a higher category bonus (for example, 3x at restaurants).
8. Who is the Venture Card intended for?
The Venture Card was originally intended for those who wanted to simplify their lives, since there were no transfer partners until recently. In fact, their marketing campaigns focused on the fact that you could redeem miles toward any flight.
It's great to use miles for eliminating travel expenses on your statement without having to think about various loyalty programs. But it can also be beneficial to diversify your loyalty currency portfolio and redeem with some hidden-gem airline programs.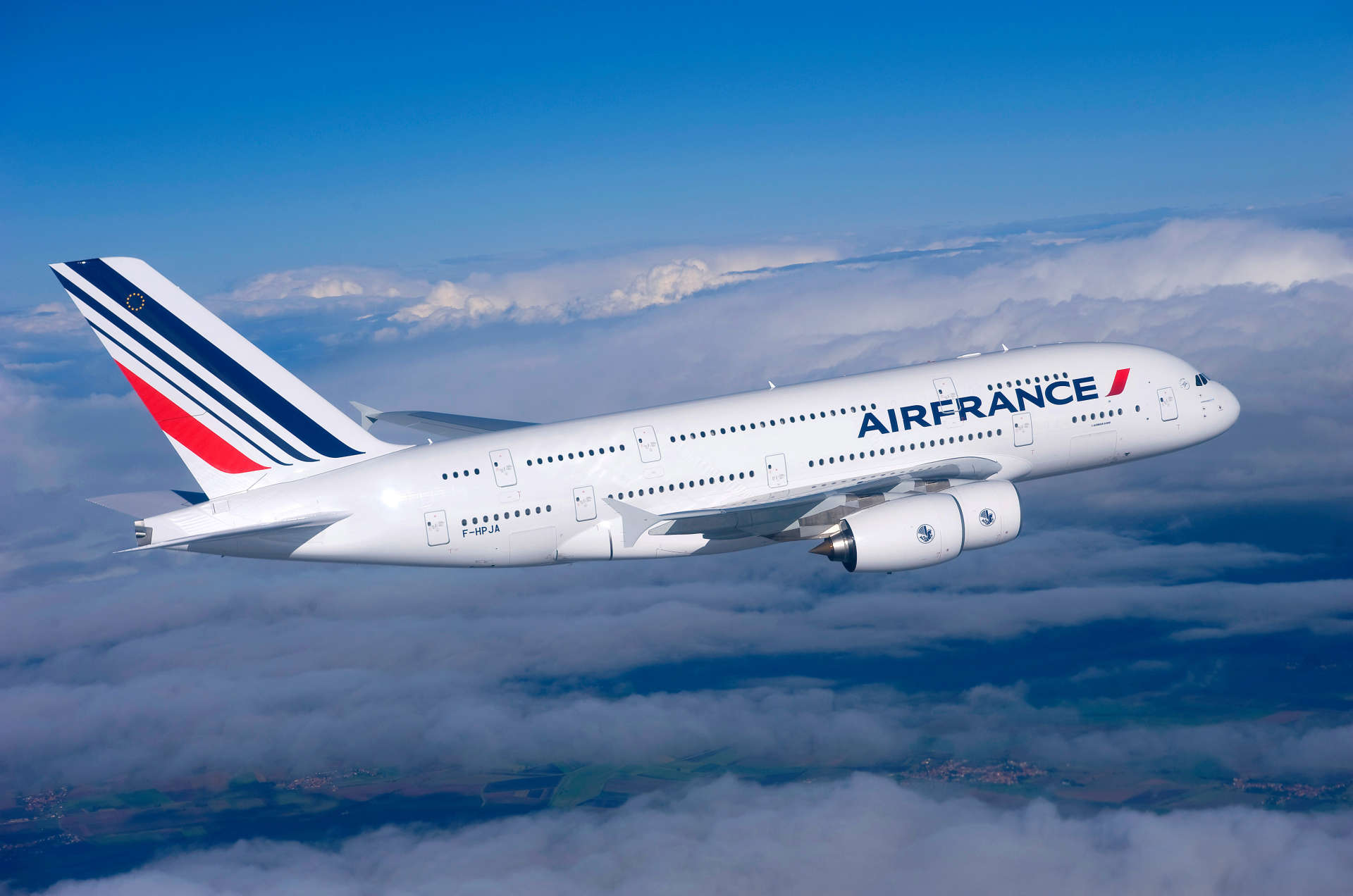 Now, with the new ability to move your miles to many difference airline programs, the appeal of this card has changed significantly. Besides giving you a solid return on your credit card expenses, the Venture Card has incorporated 2 other crucial benefits:
Bottom Line: Taken together, recent changes make the Venture Card more suited for those who are interested in frequent travel, especially internationally.
9. Does the Venture Card have any bonuses or perks?
Yes, the Venture Card does typically carry a sign-up bonus — make sure to check for the current offer. This is probably the most popular card offered in Capital One's lineup.
Even better, with transfer partners available, your bonus miles are no longer worth a flat 1 cent apiece. Instead, we assume that the miles are worth 1.4 cents each. (This is based on an analysis of the present redemption options and airline transfer partners available through each.)
With this in mind, you should note that a large mile sign-up bonus would be worth hundreds of dollars worth of travel! 
The Venture Card also offers an application fee credit for TSA PreCheck or Global Entry. Most cards that feature this benefit have yearly fees of over $400, while the Venture Card has $95 annual fee that is waived the first year.
You can gift this perk to a family member or friend if you won't use it — and this benefit alone pays for the annual fee of the card (a Global Entry application costs $100). In addition, the Venture Card offers travel accident insurance of up to $250,000, secondary auto rental coverage, and lost luggage compensation of up to $3,000.
Cardholders will also get extended warranty protection that doubles the manufacturer's warranty up to an additional year for warranties of 3 years or fewer (with a maximum of $10,000 for every claim and $50,000 for every cardholder).
Also, you will get protection that repairs, replaces, or compensates you for purchases in the event of damage or theft within 90 days of the purchase date (up to $50,000 per cardholder and $500 per claim).
10. How do you earn Capital One miles?
Earning miles with the Venture Card is a walk in the park — this is what makes the card helpful to those who don't want to spend a lot of energy and time swapping credit cards at various merchants.
Generally, you'll earn 2 miles per dollar spent with the card on each transaction. This means that you will usually get 2 cents in travel for each dollar spent on purchases with no yearly cap. So, the more miles you earn, the more travel expenditures you can cover and remove from your statement.
Basically, you don't need to think about what card to pull our of your wallet when you shop: if you use the Venture Card, you'll earn a decent amount of miles, and you won't need to second-guess yourself.
Bottom Line: You can earn 2 miles on every purchase, no matter where you shop. There's no need to switch cards.
11. Which cards rival the Venture Card?
A couple of years ago, fixed-value credit cards used to be the leading competitor to the Venture Card.
Now, you'll find cards such as the Chase Sapphire Preferred® Card and Amex EveryDay® Preferred Credit Card from American Express as rivals. Each of those cards have a great multiplier on everyday purchases.
Still, the Venture Card is a solid option if you'll use the benefits it offers.
12. How does the Capital One® Quicksilver® Cash Rewards Credit Card operate, and how does that compare to the Venture® Card?
You may have seen an ad for the Capital One Quicksilver Cash Rewards Credit Card on TV, and many people have this card but don't know how it compares to the Venture® Card.
When you make a purchase on your Capital One cash-back credit card (such as the Quicksilver® Card or Capital One® SavorOne® Cash Rewards Credit Card), the amount of the purchase will generate an applicable percentage of cash-back. For example, if you spend $50 on dining via the Capital One® Savor® Card, you will get close to $2 cash-back put into your Capital One account.
When redeeming your cash-back, you just need to sign in to your Capital One account online, check your rewards balances, and then select the redemption option you want:
Statement credit applied to your balance
Charitable donation
Gift cards
A mailed check
In contrast, as we've discussed, the Venture Card earns similar miles that can be used for the same cash back as above — or also transferred to the many airline partners.
Hot Tip: If you own a business, you might want to check out these business credit cards from Capital One.
13. What is the best Capital One credit card for travel?
The best Capital One credit card for you depends on your spending habits and whether you want to pay a yearly fee or not. This is because personal Capital One credit cards offer bonus categories that provide higher rewards for spending in specific categories.
Higher reward categories include entertainment, dining, and hotels. For those who have high spending in these categories, consider using the Venture Card for hotel purchases. On the other hand, you can use the Capital One® Savor® Card for cash-back at entertainment and dining purchases for a lower annual fee.
There is also the Capital One® VentureOne® Rewards Credit Card, which may be appealing: this card earns 1.25x miles on every purchase with a $0 annual fee. This card could be a no brainer in your wallet, since it earns more than 1 point per dollar.
Let's recap:
Capital One® Savor® Cash Rewards Credit Card — 4% cash-back on dining and entertainment, 2% back on grocery stores, and 1% everywhere else
Capital One Quicksilver® — Unlimited 1.5% cash-back on every purchase
Capital One Venture — Unlimited 2x miles on every purchase
Bottom Line: If you want a card that rewards travel purchases, apply for the Venture Card — for frequent travelers, airline miles are almost always more valuable than cash-back.
14. How do I redeem Capital One miles at a fixed value?
Here is a simplified step-by-step guide for using Capital One miles at a fixed value:
Signing in
After signing in to your Capital One account, tap on the mileage balance below the icon of your card. Here, you will get 4 fixed-value redemption methods: cash, gift cards, travel, or transfer.
When choosing to redeem your miles for travel, you can either use your miles as a statement credit against earlier purchases or book new travel. Regardless of the route you take, the redemption rate is always 1 cent per mile.
Option 1: Delete an earlier travel purchase (Purchase Eraser)

By selecting "Redeem Travel Purchases," you will be directed to a screen that has all eligible travel purchases on your card in the last 90 days. The category for "travel" includes anything from flights, hotel bookings, and car rentals to Airbnb, Lyft, Uber and public transportation purchases.
After choosing the purchase you want to delete, you can either edit the number of miles utilized for partial credit of the charge, or erase the entire transaction right away. Note that if redeeming for a partial credit, you must use at least 2,500 miles.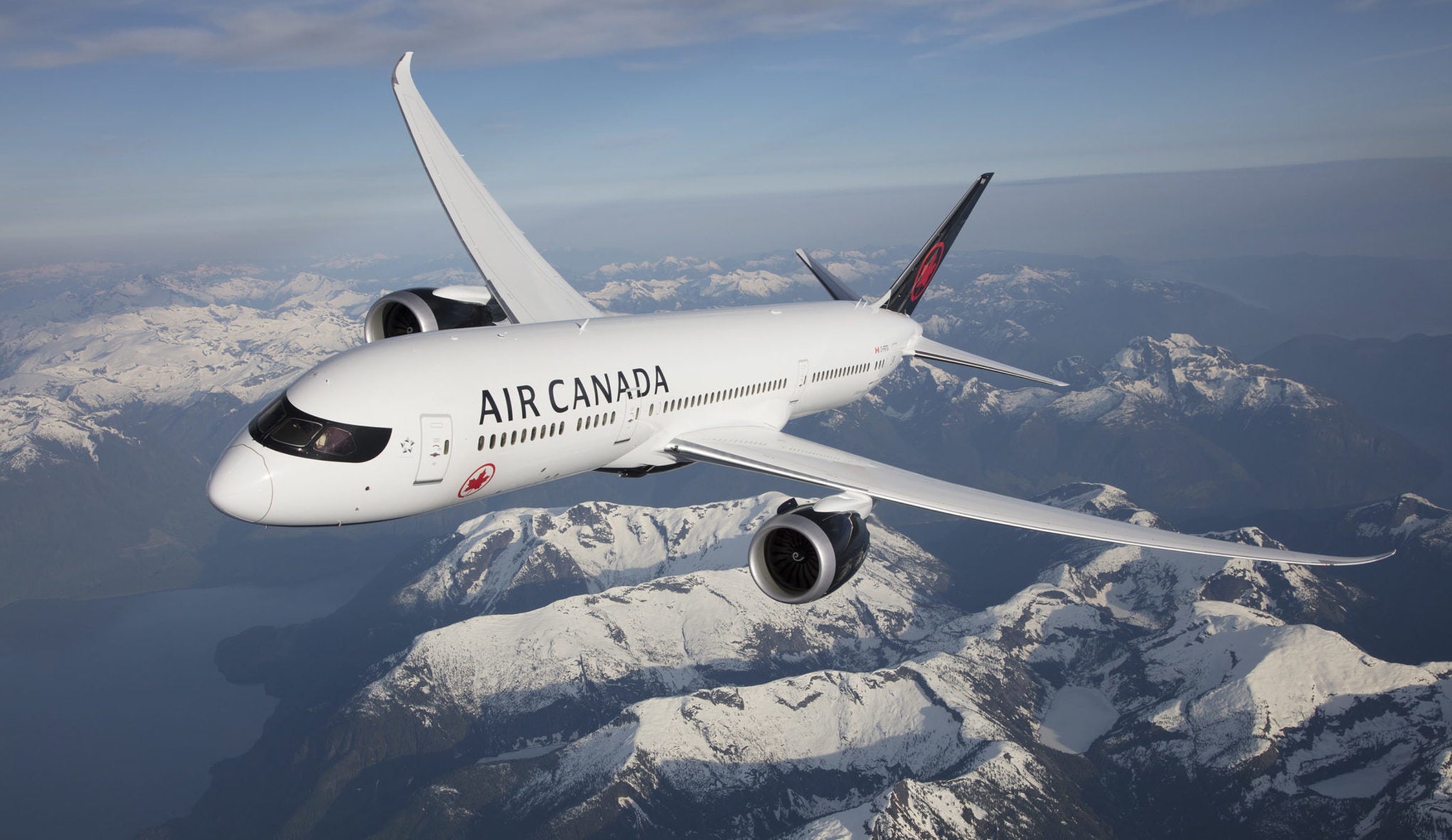 Option 2: Book new travel via Capital One
You can also book new travel directly via Capital One using your miles. The portal is similar to other booking websites, and since the miles have a fixed value, you'll never have to think about award limitations and blackout dates. Imagine something similar to Kayak or Travelocity, except you don't have to enter your credit card number at the end.
Hot Tip: With this option, it's actually better to book your travel using an online travel agency such as Hotels.com or Orbitz. You can then offset the purchase using the option above. While this isn't always the best value redemption method, it easily covers all sorts of transactions that you might incur during everyday traveling, such as for ride-sharing, public transportation, or other miscellaneous expenses.
Option 3: Redeem for gift cards
You can redeem at a fixed value of 1 cent each when shopping for gifts cards on sites like Amazon. It can be much more valuable to transfer miles to airline partners, but if you have an upcoming gift you need to give someone, you may find it beneficial to use your miles toward a merchant gift card.
Option 4: Redeem for cash-back
The least useful redemption option is in the form of a check by mail or account credit. This is a poor option, since the value of your miles could be cut in half!
Option 5: Transferring miles to another account
Finally, you can transfer your miles to another account. There are no charges linked with this, and as long as the other individual holds a miles-earning card, there are no limitations on who you can transfer them to.
Option 6: Checkout with PayPal
When your eligible card is linked to PayPal, you can checkout with PayPal and redeem your miles at a rate of 125 miles to $1. We'd recommend this only if you can't use your miles for travel or as a statement credit.
15. What statement credits qualify as travel purchases?
Capital One's travel category includes purchases made from:
Hotels
Airlines
Car rental agencies
Rail lines
Bus lines
Limousine services
Taxi cabs
Shared ride services
Cruise lines
Travel agents
Redemption availability is based on the code category offered by the merchant for purchases, so ask if you're not sure — some places you think code as travel actually may not.
Hot Tip: Be careful, since not every purchase you think of as "travel" will code as such.
16. Which credit bureau does Capital One use when you apply for a credit card?
Capital One gets credit reports from 3 credit bureaus for each application: Experian, TransUnion, and Equifax. Therefore, you should be aware that you'll see an inquiry on all 3 credit reports after applying for your Capital One card. For most, this shouldn't be a concern.
17. Are Capital One miles taxable?
The straightforward answer is no — Capital One will not send you a tax form for any miles you earn.
18. When do Capital One miles show up in my account after purchase?
You will regularly see miles pending upon the closure of your statement, but you should allow up to 2 billing cycles for them to post.
The good thing is that you can get in touch with Capital One's customer care to convert pending points to posted points if you're in a hurry. They have the power to expedite the posting of points for an immediate redemption, which is pretty cool.
Final Thoughts
The Venture Card is more appealing than ever thanks to the integration of airline transfer partners.
With the new ability to transfer those miles to a variety of associated partners, you can receive maximum value, and use those miles to fly business and first class products across the globe. When you the choice to redeem your miles, try a transfer to increase their value — you'll be happy you did!
---
The information regarding the Capital One® Savor® Rewards Credit Card was independently collected by Upgraded Points and was not provided nor reviewed by the issuer.